Online banking is more popular than ever before. Roughly 30 percent of the American population has an online-only bank account or intends to open one.
With more than 13 million active customers, Chime is one of the most popular online-only financial companies. Chime partners with other banks and offers both checking and savings accounts. It's not your typical neighborhood bank, but the accounts are FDIC-insured. Therefore, you can rest assured your money is safe and insured for up to $250,000 when using a Chime account.
Chime never charges monthly, annual, or overdraft fees. There isn't a minimum balance requirement, and you can round up all purchases to the nearest dollar and invest those pennies in your savings account if you'd like. It's an easy way to start saving $10,000 a year.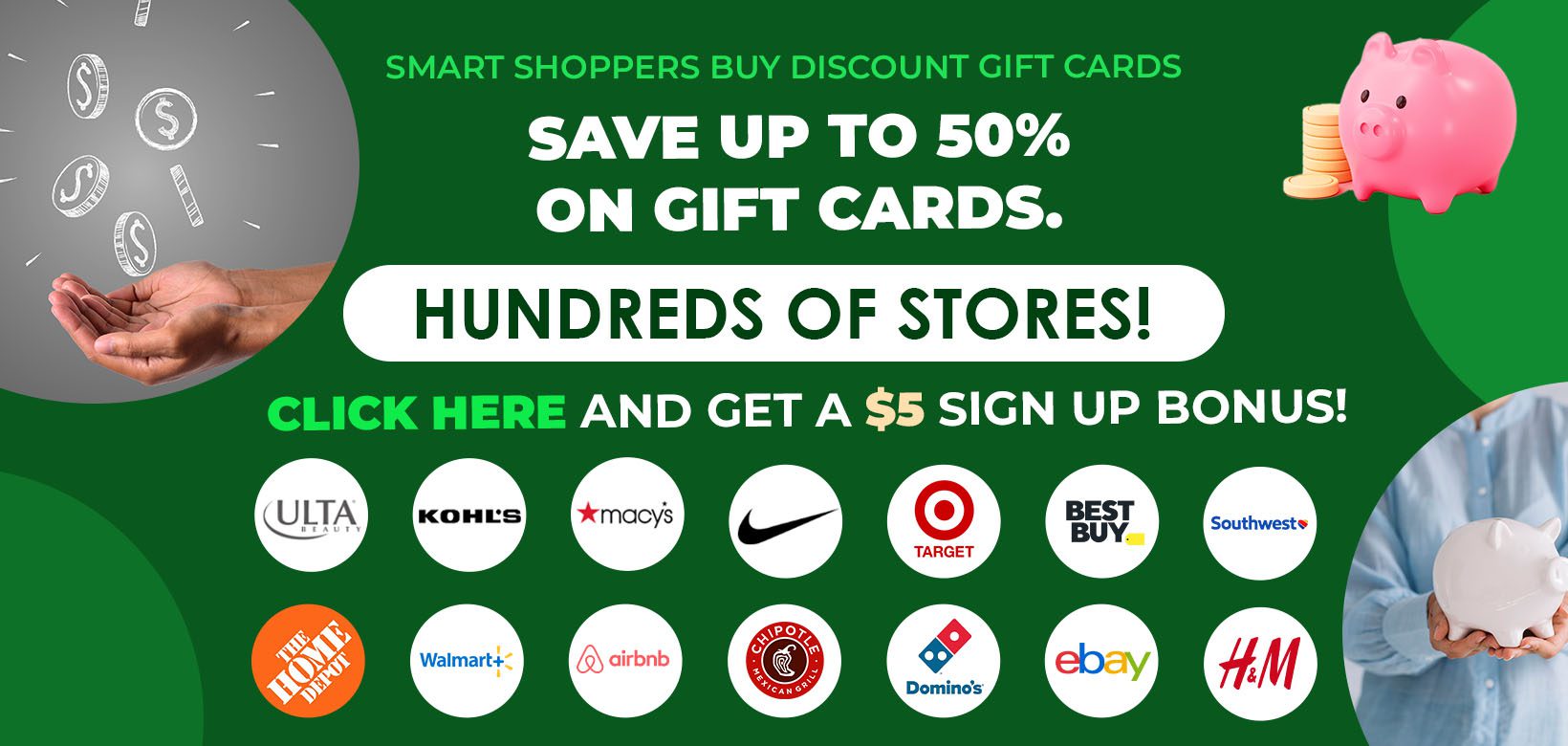 One of the best things about Chime is it's easy to open a new account. You just have to verify some minor personal information, and you're good to go! Chime makes mobile banking easy for its users.
Unfortunately, there are a few instances when you may be denied a bank account. This can happen for any number of reasons.
Why would Chime deny me?
Short Answer: You may be denied approval when applying for a Chime bank account. More often than not, it can happen due to a typo on your application. For example, you may have incorrectly typed your SSN or other personal information. Alternatively, you may already have an account with Chime, you're a minor, you are not a US citizen or a third-party verification failure.
Keep reading below to learn more about why Chime may have denied you and how to fix it.
What Are the Reasons Chime Denied Me?
Although it's not common for Chime to deny you, it's possible to get rejected. There are several different reasons why this may happen. First, it can be confusing, especially if you have a high-paying job and good credit.
So, here are six of the most common reasons Chime may have denied you.
1. Incorrect or Fake Social Security Number
One of the most common reasons Chime may deny your application is that you incorrectly entered your Social Security Number. As a result, you will be unable to move forward with the application because it's a piece of critical information they must report to the IRS.
If you are trying to use a third-party website to generate a Social Security Number, you will be unable to create an account on Chime. The same can be said for similar websites.
Chime may ban you if caught using a fake SSN. Generated or fake SSNs will not work, and it's against the law.
2. Incorrect Personal Information
Along with your SSN, you will be asked to enter other personal information to create a Chime account. You'll need to provide personal information such as your full name, mailing address, phone number, etc.
You must enter this information carefully. Once you enter your personal information in the Chime new account application, go back and look it over for typos. It's common to mistype something and could be why Chime denied your application.
Always use your official name. Don't use any nicknames. It could result in Chime rejecting your application due to a discrepancy or mismatch in your information.
3. Already Have a Chime Account
Your SSN is associated with your Chime account. So if Chime finds another account with your personal information or SSN already exists in their system, they will deny your application immediately.
Chime does not allow you to have two accounts under the same name.
4. Third Party Verification Failure
Chime uses a third-party source to verify personal information on your application. In the event the verification fails, your application will be rejected.
Although verification failure can happen occasionally, Chime reports that it doesn't necessarily reflect your overall eligibility.
Chime can accept other documents to verify your ID with your driver's license, passport, military ID, or other government-issued identification.
5. Applicant Is Under-Age
You must be 18 years or older to apply for a Chime bank account.
If you don't prove your age, Chime will reject your application. As a result, you will be unable to create an account.
Minors aren't permitted to have a bank account in the United States; it's not just a stipulation with Chime.
6: Applicant Isn't a USA Citizen
Aside from being 18 years old, the applicant must also be a resident and citizen of the USA. Failing to prove your residency will result in your application being denied.
How to Get Approved for a Chime Account?
If you want to increase the chances of being approved for a Chime account, you need to meet the eligibility requirements, including:
18 or Older – No minors
US Citizen
Close other Chime accounts – Cannot have more than one account under the same name.
Email Support – Contact Chime email support ahead of applying with any questions.
Phone Support – Call the Chime customer support phone number with any questions
Rejection Notice – Ask for a rejection notice in writing to see why Chime denied your new account
Apply to a Chime Alternative – Axos Bank, Ally Bank, Capital One 360
By requesting a "Rejection Notice" letter, it will let you know why your application was rejected and how to fix it. It also prevents your applications for a checking or savings account from getting rejected at your local bank or credit union.
See our guide on how Chime works with Zelle.
Does Chime Run a Credit Check?
No, Chime doesn't currently run a credit check for new account applicants. In addition, Chime also doesn't report to any of the major credit bureaus.
So, your past credit history doesn't deny your Chime application if you didn't pay your AT&T Uverse, Comcast bill, or ADT bill. But, on the other hand, it doesn't help you build credit when buying a car or renting a car.
Does Chime Use ChexSystems?
No, Chime doesn't use ChexSystems to see your history with other banks. Chime is a few online-only banks that don't use ChexSystems and don't do credit checks. Your account is approved based on the current information provided, not your past financial mistakes. ChexSystems can keep negative banking records in the system for up to five years.
Chime accepts most customers who apply for an account. So you can still activate a new account even if you've been blacklisted by ChexSystems, a credit bureau, or a poor credit score.
Does Chime Approve Everyone?
Although applying for a Chime account is not difficult, everyone will not be approved for Chime.
The main reasons for the denial are usually easy fixes. For example, your personal information was entered incorrectly, you have a duplicate checking account open, or you mistyped your social security number. On the other hand, they will reject your account if you're not a US citizen or a minor under 18 years old, which you can't fix.
If Chime denies your checking or savings account application, contact customer service or request a rejection notice to explain why you were rejected. It offers 24-hour bank customer service seven days a week.
Alternatively, you can try opening a new saving or personal checking account at another online bank.
How Do I Get a New Chime Credit Builder Card?
The Chime Credit Builder Card allows you to spend money like a regular debit card while building your credit simultaneously.
To qualify for a Chime Credit Builder Card with an EMV chip, you must have received a qualifying direct deposit of at least $200 within the last year. That's it! For example, deposit your paycheck, tax refund, or refund check from your online school after financial aid.
Simply select Settings within the Chime App, and click "Try Credit Builder" under the "Credit Builder Card" section.
You can use your card at over 60,000 surcharge-free ATMs like 711, Duane Reade, Speedway, Walgreens, Family Dollar, CVS, and Walmart. There are no fees to withdrawal $10 or $100 from an ATM. Chime has a $500 withdrawal limit per day.
See our article on alternative check cashing apps that don't use Ingo.
Why Did Chime Deny Me Summary
You should now be familiar with why you may get denied at Chime and how to fix the problem. It takes the security and privacy of your personal information seriously, and because of this, they don't share or sell your data with ChexSystems.
See our guide on the Chime direct deposit limits.