When I'm out and need to charge my phone in public places, I ask myself: "Where can I charge my phone near me?" I know I'm not alone. So many Americans find themselves in situations where they need to find out how to charge a cell phone without electricity at home or away from home?
Wait! Why would anyone look for places to charge a phone without electricity at home in the wealthiest nation in the world? Doesn't everyone have power in their house?
Here are unique situations where you may need to charge your phone in public places: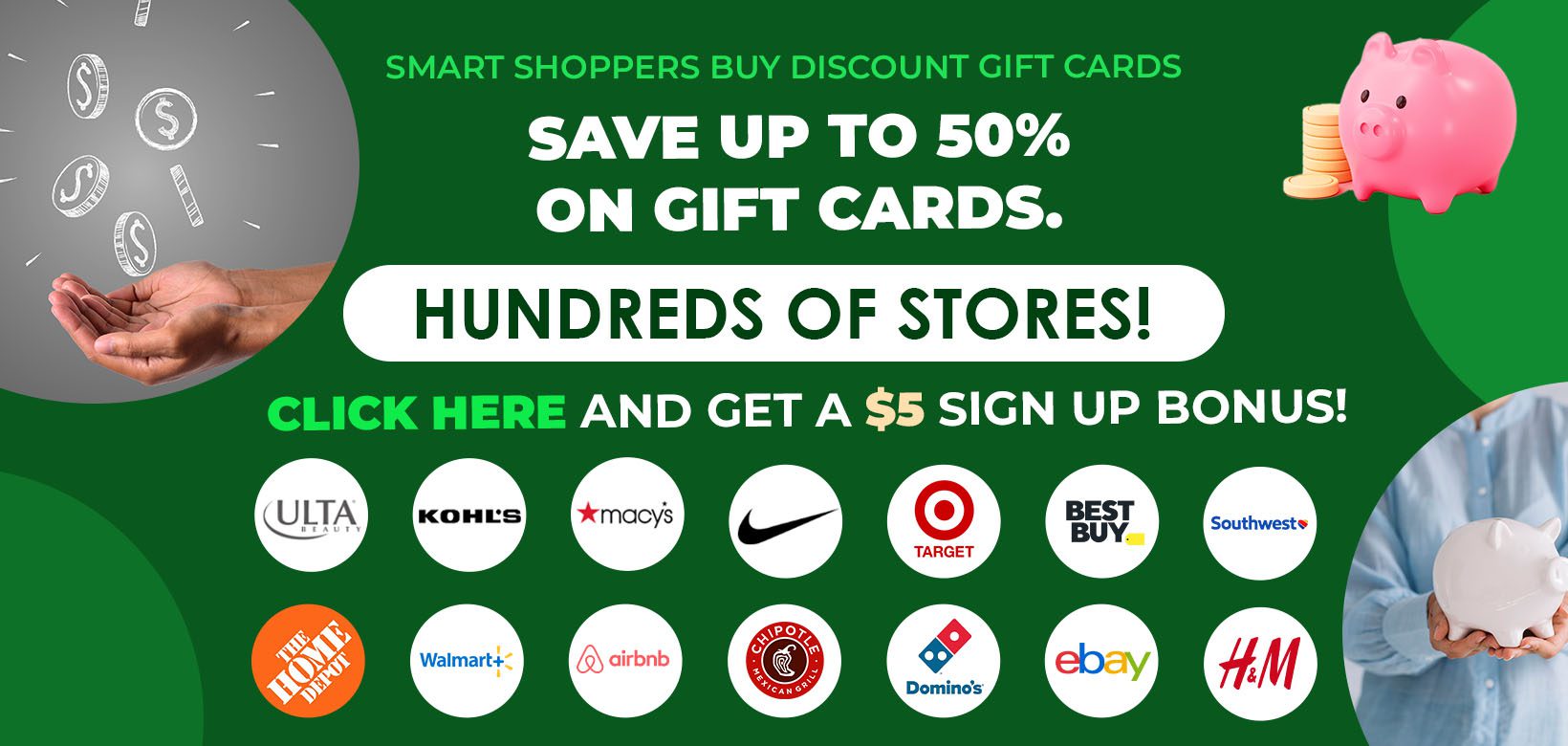 Homelessness: Endhomelessness.org estimates that almost 2% of people in the United States don't have a place to call home. Overall, an estimated 553,000 Americans in the general population experience homelessness every night. If you are homeless, finding a place to charge your phone in public is a blessing.
The unconnected population: As unbelievable as it sounds, about 60,000 people in the US wake up every day wondering how to charge a phone without electricity at home. According to publicpower.org, about 15,00 families in the so-called Navajo Nation across northeast Arizona, northwest New Mexico, and southeast Utah have never been connected to the grid. Things have been changing recently with the "Light Up the Navajo Nation Program."
Power outages: If a windstorm or a tree branch knocks down power lines that lead from your home, it may take time before the electric utility company repairs them and restores power. You'll need to figure out how to charge your phone without power in your house.
Utility disconnection: Tough financial situations can make low-income customers fall behind on utility bills and result in disconnected power. For instance, the National Energy Directors Association estimates about 205 million Americans risk-utility disconnection due to the tough economic times due to the COVID-19 pandemic. Victims will have to find out how to charge a phone without electricity.
Away from home: In a cashless society, using mobile payments on a dead phone can leave you stranded without money. You won't be able to use Apple Wallet, Google Pay, Venmo, PayPal, and other contactless payments if your phone is out of power.
The big question is: Where can I charge my phone near me without electricity at home?
Short Answer: Public libraries, coffee shops, malls, fast-food restaurants, charging stations, and your workplace are great places to charge your phone for free in public when running errands.
Portable power banks, hand-crank portable chargers, outdoor electric outlets, benefits offices, solar cell phone chargers, food banks, and homeless shelters are alternative options to charge your phone when you are homeless or without power at home. You can also use your laptop to charge your phone and transfer power from one device to another.
When charging your phone in public places, make sure you seek permission to avoid rubbing shoulders with the law. Stories exist of people who've been charged with electricity theft for failing to follow the correct procedure before using Metro outlets and other outdoor outlets at nearby 24-hour stores. So make sure you don't add to your troubles when looking for a place to charge your phone in public.
What are Tricks to Charge Your Phone Battery Faster and Safer?
There are easy ways to charge your phone faster, such as turn on airplane mode, keep your phone cool and out of sunlight when charging, and turn it off when charging. See the video on over 20 ways to recharge your phone battery faster: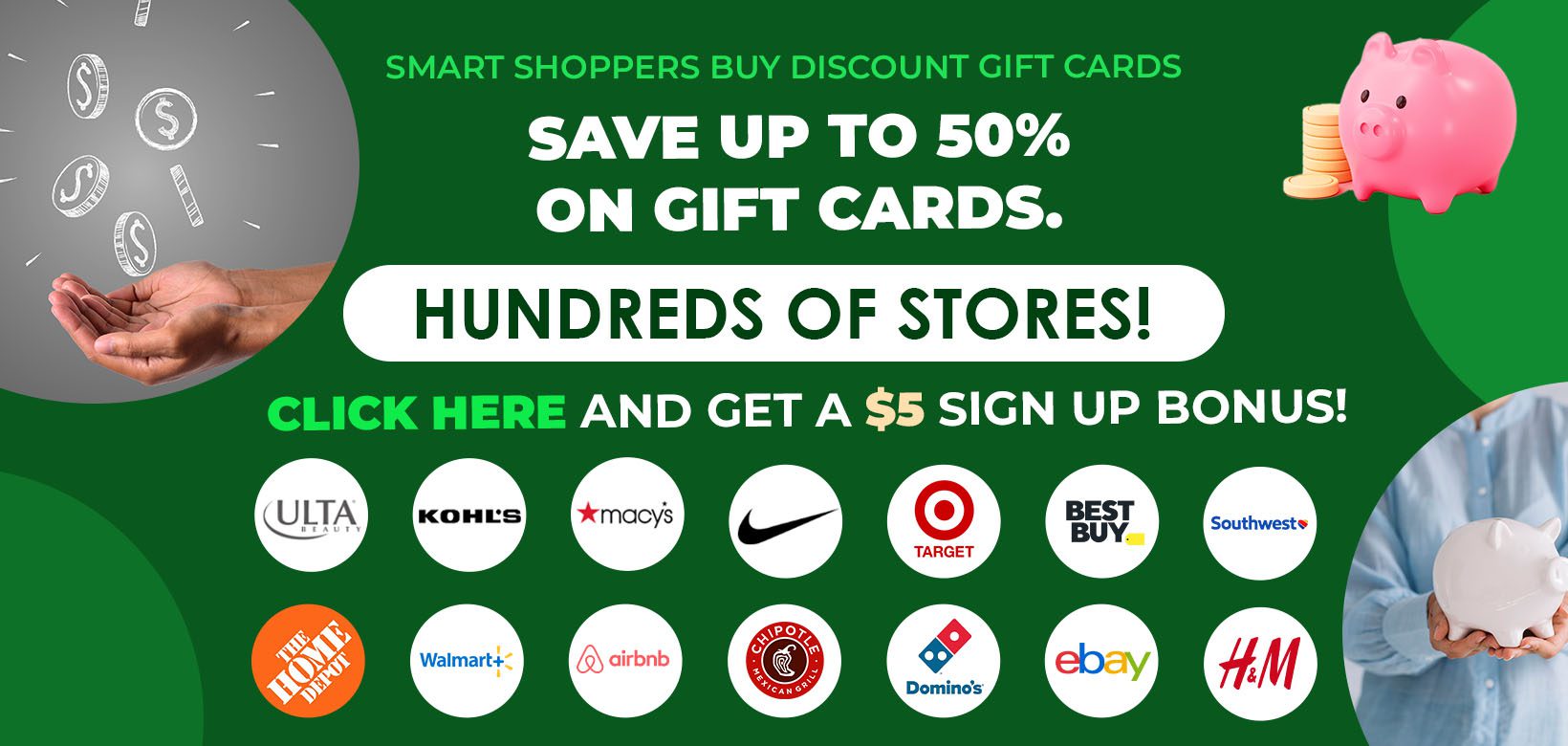 How To Charge My Phone in Public?
We know people who fear flying on airplanes, crossing bridges, or heights. But, unfortunately, in the digital age, a new "phobia" has risen for almost anyone with a phone. The fear of being detached from our mobile phone's connectivity is real. It's called NOMOPHOBIA or NO Mobile PHone PhoBIA.
With almost everything happening in the digital world, there are good reasons why people want to charge their phones in public. We need our devices to find jobs, work, resell things for fast money, check emails, connect with friends on social media platforms, catch up with the news, and communicate with our loved ones on the go.
When our phones quit on us, we think that life will pass us by. Hence, finding where to charge your phone in public can relieve the stress when you're away from electricity. Here are options to charge your cell phone or laptop:
1. Public Libraries
Public libraries are a top place to charge your phone without electricity at home. According to the National Center for Education Statistics, over 9,045 public libraries exist in the United States. So you'll almost certainly find a public library in your area. Libraries have power outlets where you can charge your phone. Bring your charger and cord to the plugin.
You can also charge your phone with your USB cable directly from a computer. You'll need to register for a library card to check out a computer and access all the fantastic resources. Some libraries even allow you to check out a free laptop for use within the building.
Public libraries are also top places to get free unlimited internet, read old and Sunday newspapers for free, and enjoy other unique perks like free streaming services, free access to movies, audiobooks, magazines, and TV shows.
Read our guide on how much a library card costs and the advantages of owning one.
2. Coffee Shops
Coffee is an everyday staple to drink in the US, and many Americans visit coffee shops almost every day. Coffee shops understand the need for their customers to charge phones in public and include charging outlets and wireless chargers to add convenience to loyal customers. It makes coffee shops great places to charge your phone in public.
For instance, Starbucks is a great place to charge your phone as you sip your favorite Americano, brewed coffee, cappuccino, espresso, or latte. Even some Starbucks locations accept EBT cards as a form of payment. Charging your phone at coffee shops is entirely free for customers, and you'll find these places packed with people charging their phones. So don't shy away.
3. Malls
Malls understand that a dead phone or cell phone battery in the red zone can get in the way of shopping. Customers need their phones to compare prices and complete mobile payments. So malls provide goCharge Cell Phone Charging stations where customers can comfortably charge their phones to keep you spending money.
In addition to mobile devices, malls and superstores offer EV charging stations for your car. For instance, Walmart is one of the 24-hour stores to buy the cheapest foods on a budget and your phone at the same time. You'll also find over 120 ultra-fast EV charging stations at Walmart just in case your vehicle runs low on power when making a TV return or processing an air mattress return at Walmart.
Want to get cash back at the mall? See our guide on stores that give the most cash back.
4. Gym
According to IBISWorld, there are over 104,000 health and fitness clubs in the US, with over 62 million gym members. About 50% of members tend to go twice a week.
Consider recharging your phone while you're working out with the Planet Fitness machines. Most clubs have power outlets throughout the workout area or USB ports on the treadmills or ellipticals.
Consider using our guide for the cheapest gym memberships to find a place to recharge your phone while exercising or getting a local discount massage at the club.
5. Fast Food Restaurants
If a windstorm or a tree branch knocks down power lines in your home, a fast-food restaurant is a good place to charge your phone without power in the house. It's even better if you like eating out, though it's not one of the top frugal living tips on saving money. Cooking at home is cheaper!
As an added convenience, most fast-food restaurants have phone charging outlets to keep their customers happy and comfortable. For instance, select Starbucks locations are equipped with Powermat Spots. These are designated areas on tables and counters where customers can charge their phones wirelessly.
So if your phone runs low when on a trip to buy Pizza with an EBT card or enjoying a chicken sandwich at KFC, you can spend some time charging your phone for free.
Be aware that fast-food restaurants want to deter people from hanging out without purchasing anything. Some restaurants that operate in areas with high homelessness now guard their charging outlets to discourage idlers from charging their phones inside.
Are you a SNAP recipient? See our guide on fast-food restaurants that accept EBT.
6. ChargeItSpot
If your phone battery hits the red zone when you are traveling, ChargeItSpot can help you find a free phone charging station nearby. As a leading power provider across North America, ChargeItSpot provides free, secure charging kiosks in retail stores, stadiums, malls, hospitals, casinos, and other high-traffic venues.
Secure lockers, an easy-to-use interface, and a full suite of customization options are some of the perks you enjoy using their state-of-the-art phone charging kiosks. In exchange, you may be required to provide opt-in data like email address, cell phone number, and survey responses to access their free phone charging services. That's how they make money!
If you're trying to figure out how to charge a phone without electricity due to high utility bills, use these 7 ways to drastically cut expenses and shape up your finances.
7. Place of Employment
You'll find charging outlets at your place of employment. If you work a 9-to-5 job, charging your phone at the workplace is by far one of the most convenient ways to charge your phone without power at home.
Plugin your phone early enough to fully charge your battery by the time you leave the office. That charge should carry you until the next day. If you have a power bank, charge it fully to have backup power to use at home or on the run.
Don't have a job yet? Check out the 41 Best Under Table Jobs That Pay Cash. You can also make money recycling cardboard boxes.
8. Free Municipality Charging Stations
Cities understand the everyday struggles of city dwellers and the low-income family's needs to keep their phones connected. As a result, most cities continue to build free municipality charging stations where residents can charge their phones for visitors and the homeless.
Leading the pack in this category is Los Angeles, California, with solar-powered phone chargers scattered across town in bus stop benches. Use this map to find a free Los Angeles charging station near me.
New York City hasn't been left behind. Old payphones are being converted into phone charging stations for free use to provide residents with added convenience.
How to Charge Your Phone Without Electricity at Home?
There are many reasons why you may not temporarily have power at home.
According to Our Energy Policy, almost 20% of power outages are caused by ice and cold weather, 18% due to tropical storms and hurricanes, 3% from tornadoes, and 2% from wildfires and extreme heat in your area.
Perhaps, you're not connected to the grid, or your power has been disconnected due to pending bills resulting from financial hardships. Until power is restored, you'll need to find out how to charge your phone without electricity at home.
9. Use a Laptop Computer
A laptop computer is the easiest way to charge your phone without power in the house. A laptop with a good battery can carry enough energy to charge your phone several times when fully charged. Recharge your laptop at work if power is out for several hours or days at home.
Simply plug your cable into one of the USB ports to start charging your phone. For faster charging, switch your phone to flight mode.
If you don't have a laptop yet, see our guide on how to get free government internet and a laptop for low-income families.
10. Car
Alternatively, you can charge your phone or laptop battery using your car's cigarette lighter or USB port. It can be recharged either using your car's battery or the alternator when the car is running.
It's wise always to keep extra charging cords if you're doing a side job with a pickup truck to make money or as part of your extra RV gadget essentials.
Where To Charge Your Phone When Homeless?
Whether a hurricane shutters your home or the landlord evicts you due to rent arrears, there are many reasons why you may end up homeless on the streets. As mentioned earlier, over half a million Americans don't have a place to call home. Most of them survive by using SNAP food stamps to purchase food at fast-food restaurants.
They need phones to coordinate SNAP benefits and other forms of government aid, find a job and a house. A dead phone may seem like an unwarranted addition to their life troubles and a real threat to their survival. Luckily there are places where to charge your phone when homeless.
11. Homeless Shelters
Homeless shelters provide temporary residence for homeless individuals and families as they figure out their next move. There are phone charging outlets inside and outside of the buildings. Each shelter has rules in place that govern the use of charging outlets. To avoid trouble, learn the shelter policies.
You can be arrested and charged with misdemeanor theft of services if caught using outdoor charging outlets without permission. When you run out of options, reach out to the local Salvation Army. They'll point you to nearby free charging stations. You can also use the 211 service to find help at nearby agencies.
12. Food Banks
Food banks may be an ideal place to charge your phone when homeless. They are usually non-profit, charitable organizations that distribute food to the hungry who can't afford enough food to feed themselves. For instance, the Feeding America network has over 200 food banks and 60,000 food pantries that feed the hungry throughout the 50 states.
Since food banks, pantries, and soup kitchens are bent towards aiding the helpless, they are more likely to help you recharge your phone. Ask a volunteer if you can use one of their outlets to recharge your phone for emergencies.
13. Benefits Office
Your local benefits office is an option to recharge your phone when homeless. The offices help distribute SNAP food stamps and other forms of government aid to disadvantaged groups like the homeless, elderly, disabled, and low-income families.
Visit your local EBT SNAP benefits agency and request help charging your phone. It's even better if you're a SNAP recipient because they'll recognize you as one of their customers.
You can also find help charging your phone at the nearby workforce employment center.
14. Outdoor Electric Outlets
As you walk around town, you'll notice that many commercial buildings have outside power outlets. They can be ideal places to charge your phone when homeless. Good places to consider are grocery stores, gas stations, libraries, and convenience stores.
Be careful when using an outdoor outlet to charge your phone. You can get arrested and charged with the theft of electricity. To mitigate the risk, consider asking for permission or ask an employee to charge it for you.
15. Portable Power Bank
Portable power banks are a convenient way to charge your phone when homeless. It helps you store power in a portable battery that can charge your cell phone to full capacity a few times.
When your battery gets low, use a USB cable to charge it. Depending on how you use your phone, you can go 2-3 days on that power.
There's an upfront cost of $30 – $50 for a 20,000 mAh power bank. Though, it's understandable that $30 is expensive and will take time to save and afford it.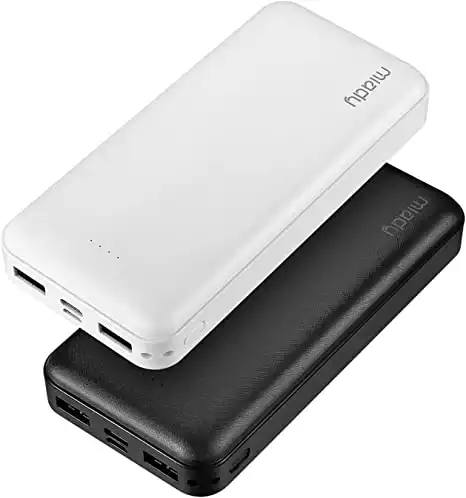 We earn a commission if you click this link and make a purchase at no additional cost to you.
16. Solar Cell Phone Charger
Unlike a power bank that has to be charged, a solar charger is self-sufficient. It uses a solar panel that generates electricity from sunlight. It makes an excellent option to charge your phone when homeless or while traveling. Most solar chargers have multiple USB cable ports that can be used to charge multiple devices simultaneously.
A 21W solar phone charger costs around $30 and has dual ports with a combined power output of 15 watts. You'll also find portable solar power banks to store power, just in case of bad weather when you can't charge your phone directly. Unfortunately, solar phone chargers aren't common because of their inefficiency, so make sure to find a quality one.
We earn a commission if you click this link and make a purchase at no additional cost to you.
17. Hand-Crank Portable Charger
A hand-crank portable charger is an excellent option to charge your phone when homeless. You'll need to put some muscle in it to generate power.
When your phone battery is dying on the streets and have no other source of power, a hand-crank charger is the ultimate failsafe.
It comes with a small crank that you spin for several minutes to generate power to recharge your phone. The process is slow and tiring, and you'll only get a few minutes of charge. One minute of hand cranking may provide about 20 minutes of radio life and up to 30 minutes of light.
It's best to opt for a multipurpose hand crank portable power bank, like the FosPower that comes with extra perks like a flashlight and portable radio.
We earn a commission if you click this link and make a purchase at no additional cost to you.
Where to Charge My Phone for Free Summary
Our mobile devices have become an vital part of our life. For work purposes, communications, social life, entertainment, or staying up to date with global events, we need to stay connected with our devices.
Whether you are homeless, unconnected to the grid, away from home, or want to charge your phone without electricity at home, there are many reasons you may need a recharge.
Luckily, there are many legal ways to charge our phones without power in the house and save ourselves from NOMOPHOBIA. Regardless of your situation, try any of the ways discussed above.
Be sure to follow the rules when charging your phone in public places.