How much are stamps? You might be wondering about the cost of stamps right now. Or maybe you might be asking: "How much is a roll of stamps?" These are valid questions about stamps. But before that, let me tell you what happened recently that led me to think about stamps and their inherent value and use in the modern age.
Rummaging through the belongings of my late grandfather, I found a bound booklet that looked interesting. I dusted it off and found that it was a booklet of postage stamps. Now I couldn't remember the last time I saw a postage stamp, but they were very much a part of my childhood. This was back when you had to 'write' letters by hand on a piece of paper, place it in an envelope, and mail that letter to whomever you sent it out to. And for this letter to get sent, you needed a postage stamp.
And this was what I found on that fateful day. I guess those mailing stamps might have been from the 1980s or even earlier. I did a quick scan of the booklet and found that the stamps were still in good condition. Most of the stamps in the booklet were Forever Stamps or non-denominated. And I guess they can still be used to post mail even up to this day. But more than using them for posting letters, those stamps I found might be worth more to collectors.
What Are Postage Stamps?
Back in the days before email, people from faraway lands communicated with each other through the mail. This means that a sender would write a letter and have the postman pick up the letter, bring it to the post office, and have the post office deliver it to the recipient. Now, this service, although rather affordable, was not free. You had to pay for it using a stamp as proof of your pre-payment.
Basically, a postage stamp is a small piece of paper with a print on the front and a backside with a special form of adhesive. According to the USPS, 16.5 billion postage stamps were printed in 2019. You buy these mailing stamps so that you can stick it on the envelope of your letter. You only have to wet the back portion of the mailing stamp for you to place it securely on the envelope. And once it is on the envelope, the mailman or the post office can then accept your letter to be sent to wherever you want it sent because you have proven that you have already paid for the service. Your proof of payment is the stamp pasted on the envelope.
This was the old way to communicate with people in faraway places, but it is still in existence even today. Although very few people nowadays send a written communication via mail, there are still many people who send packages and other items using this method. As such, postage stamps are still around.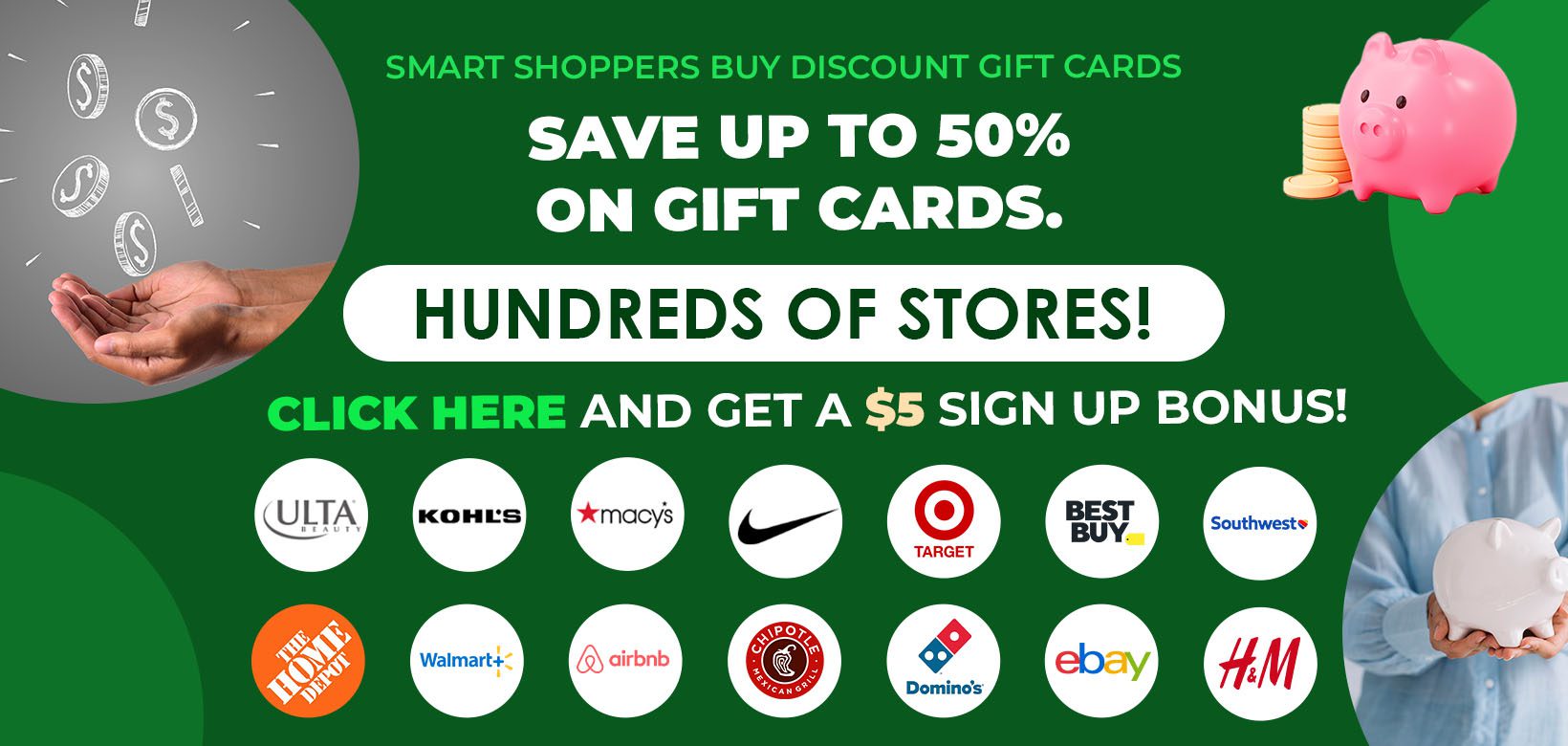 What are the Types of Stamps?
Several types of stamps are available, and they can get confusing if you consider every kind of postage. To make things simple, only two types of stamps will be discussed: The Forever Stamp and the First-Class Stamp.
Forever Stamps
These stamps will always be equal in value to the current First-Class Mail price per ounce. This simply means that the cost of these stamps increases as the value of the First-Class Stamp increases. Say you bought a Forever Stamp today at 55 cents, and the First Class stamp is also the same price. If the First Class stamp increases in price next year to 60 cents, the Forever Stamp you bought will follow the same price.
First Class Stamps
Unlike the Forever Stamps, First Class Stamps are only worth the amount you paid for. If you bought a First Class Stamp today at 55 cents, and the prices of stamps increase the following year to 60 cents, your First Class Stamp will remain 55 cents.
This means you have to buy or add a stamp to your mail for you to be able to send a regular one-ounce mail. You can head on down to the post office to buy additional stamps. Other stamps are worth different amounts.
Each stamp carries with it a specific denomination. And this denomination found on the stamps you affix on your letter or package is how the post office will determine if your mail is fully paid.
How Much Do These Stamps Cost?
Postage stamps are sold in different forms. Below is a run-down of these different forms and their respective costs.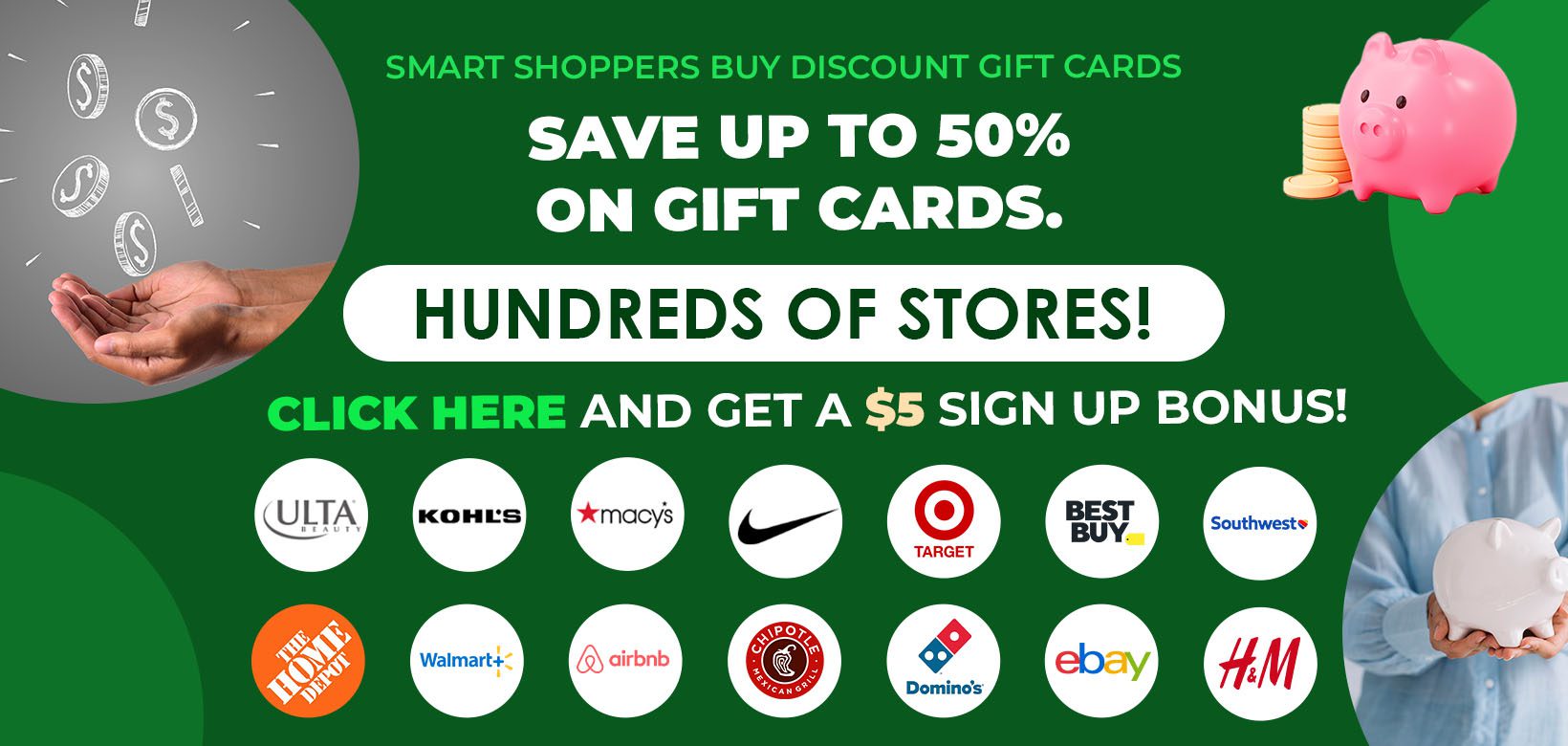 Cost of One Single Stamp–$0.55
Booklet of Stamps—a booklet of stamps cost $11.00 and contains 20 stamps per booklet. Although prices will vary from different sellers, you can get savings if you buy stamps by the booklet.
Roll or Coil of Stamps—a roll (or sometimes called a coil) of stamps cost $55.00 and contains 100 stamps per roll or coil. Again, prices will vary from where you bought your roll. But you can gain bigger savings by buying your postage stamps by the roll.
I usually buy my rolls at a discount at Costco.
Why and Where to Buy Stamps in Bulk
The ever-increasing value of stamps.
As you might have already guessed, the value of stamps changes from year to year. A stamp you bought last year will likely be of lesser value this year because that stamp's price might have already increased.
It means that mailing a letter this year is costlier than when you did it last year. The reason for this is because the Post Office needs to keep up with inflation. Annual inflation rates average at around 4%. If the Post Office decided that stamps' value remains the same, they would be losing out money to inflation.
By raising the cost of stamps, the Post Office ensures that their business cost remains stable and profitable. After all, it needs to remain financially viable, even if the government runs it.
Think of the rise in the rates of stamps so that you can appreciate their real value. In 2019, the cost to mail a letter using a First Class stamp was $0.49. Now, the cost is higher at $0.55. That's an increase of more than 10%.
If you bought Forever Stamps, then you will have been saved from the increase in the value of stamps because Forever Stamps retains the current value of the First Class Stamp today. So if you bought a Forever Stamp last year at $0.49 and used it today to mail a letter, you would have saved $0.06.
It's not a lot if you consider that you are only saving around a nickel. But if you send thousands of letters a year or send out packages, that nickel you save per stamp will translate into huge savings.
Where can I buy a roll of stamps?
This is why it is smart to buy stamps by the bulk. As discussed above, you can buy stamps by the booklet or by the roll/coil. Also mentioned, some places offer discounts if you buy stamps by the booklet or roll.
So imagine my delight when I found out that my neighborhood Costco sells a roll of Forever stamps at $54.75. Again, the savings is only a quarter of a dollar. But I get a hundred Forever Stamps that I will not wholly consume for the entire year. I won't have to rebuy stamps next year, and by then, those stamps will have already increased their value.
As the old saying goes, "A penny saved is a penny earned." This is especially true for frugal consumers.
Where Can I Buy Stamps Near Me?
Now that you have enough information about stamps, you might wonder, "Where can I buy stamps near me?"
The United States Postal Service is the first and most obvious place to buy stamps would be the post office. But the post office might not be very near where you live or work.
Here are 74 places to buy stamps nearby.
Best Place to Buy Stamps Online
The good news here is that the United States Postal Service now offers stamps for sale online. The post office has embraced technology and offered its services using the internet. Now you don't have to physically go to your neighborhood post office just to buy stamps. You can easily order them online. Here are some options of where you can buy your stamps online.
1. USPS.com
You can go to the United States Postal Service official website and go check out the stamps they have on offer. They sell all the varieties of stamps, including international, and you can choose different designs and prints.
2. Stamps.com
This is another option where you can buy stamps online. The great thing about Stamps.com is the convenience that they offer. They offer the option to buy stamps and print online from home. The stamps you can buy here can be used for anything—they can range from stamps for postcards, envelopes, and even stamps for packages.
3. Amazon.com
Just like everything else, you can buy stamps on Amazon. Amazon sells stamps by the booklet or by the roll. Like the USPS website, Amazon will ship the pretty stamps to you.
They do not have the printing option that Stamps.com offers. Also, Amazon's prices are not that cheap compared to other options. If you are particular about saving money and a frugal consumer, you might be better off considering the other options.
Banks and ATMs
If you still want to go the old-school route of buying stamps, your best bet is your bank. There should be a bank nearby you can go to. It is not quite a known fact that banks sell stamps.
So this information right here should serve you well and answer the question raised earlier: "where can I buy stamps near me?" Below is a list of banks that are known to sell stamps.
If going inside a bank isn't your deal, we have good news for you: some ATMs sell stamps. And the best bank that offers stamps through their Automated Teller Machines is Wells Fargo.
If you thought that buying stamps through your bank was convenient, it gets even more convenient when you consider that Wells Fargo sells it through their ATMs. Consider that these ATMs can dispense your required stamps twenty-four hours a day, seven days a week.
Do note that only select Wells Fargo ATMs sell stamps. Ask around your neighborhood and your own Wells Fargo bank to learn more. Below is a list of banks that are known to sell stamps.
4. Associated Bank
Check their ATMs and branches. Find the nearest Associate Bank here.
5. Fifth Third Bank
Typically available at both their ATMs and bank branches. Find the nearest Fifth Third Bank here.
6. KeyBank
They are usually purchased over the counter or at their ATMs. Find the nearest KeyBank here.
7. US Bank
Typically both their bank branch and ATMs. Find the nearest US Bank here.
8.Wells Fargo Bank
Usually, stamps can be purchased over the counter or at their ATMs. Find the nearest Wells Fargo Bank here.
9. US Bank
Typically both their bank branch and ATMs. Find the nearest US Bank here.
Convenience Stores and Gas Stations
Yes, convenience stores are called such because they offer you the great convenience of buying most things you need, including stamps. And it's not only convenience stores that offer stamps, but your gasoline station should also have them for sale. So you can grab a booklet of stamps the next time you fill your car up. Examples of convenience stores that sell stamps:
10. 7-Eleven
7 Eleven has over 8,500 convenience stores in 35 states in the US. Financial services include fuel cards, prepaid cards, money orders, gift cards, bill pay, money orders, and they sell stamps on Sunday.
Find 7 Eleven locations open 24 hours near me.
11. Kwik Trip
Kwik Trip gas station has over 600 locations in Iowa, Minnesota, and Wisconsin. Their convenience stores do sell stamps. It's best to call ahead at one of their nearby Kwik Trip locations.
12. Circle K
Circle K gas station is located in 35 states. They're primarily in the Northeast, Great Lakes, Southwest, and South. They offer conveniences like ATM kiosks, sell money orders, and forever stamps.
Check Circle K locations nearby.
13. QuikTrip
QuikTrip has more than 800 gas stations and convenience stores in eleven states. They offer financial services, including ATMs, selling a money order, and purchasing stamps at the counter during checkout.
Pharmacies
Another great option to buy stamps is your local pharmacy. And there should be one nearby where you can head on down to purchase your stamps. Walgreens is your best bet in terms of buying stamps from a pharmacy. Look to your local Walgreens for your stamp needs. Here are the nearest pharmacies near you to buy stamps:
14. CVS
CVS Pharmacy has almost 10,000 locations in the United States. Some locations are located in Target Stores, while others are freestanding buildings. They also offer services including MoneyGram money orders, sending faxes, make copies, Coinstar kiosk exchange, ATM kiosks, and postage stamps for sale.
Some CVS locations are open 24 hours a day, so call ahead.
15. Rite Aid
Rite Aid has about 2,500 stores in 19 states, primarily on the coasts. They offer services including pharmacy, ATM, photo development, buy a money order, and more.
Your local Rite Aid does sell books of stamps.
16. Walgreens
Walgreens has more than 9,200 drugstore locations in all 50 states. Guest services include prepaid cellphones, photocopies and picture development, ATMs, pharmacy, and more.
You can buy stamps at Walgreens. With over 9,200 Walgreens locations, it's a great alternative to the US Post Office.
Where to Buy Envelopes and Stamps
If you're also looking to buy stationery products together with your stamps, these places are your options.
Retailer Stores
Many large retailers sell stamps. The good news is there are many locations, but the bad news it's usually more difficult to run-in and run-out for a quick purchase.
17. Walmart
Walmart has almost 4,800 store locations in the United States, except Hawaii. Not only do they sell postage in their brick and mortar stores, but one of the best places to buy stamps online. Online they sell pretty stamps for all occasions to patriotic to forever stamps.
It's also convenient that the brick and mortar stores will let you buy single stamps, unlike many other retail locations in our long list.
18. Meijer
Meijer Supercenters has almost 250 stores in Illinois, Indiana, Kentucky, Michigan, Ohio, and Wisconsin. Services include Western Union, check cashing, photocopies, and US Post Office services like selling postage stamps.
Find your local Meijer hours because many are open 24 hours a day.
19. Kmart
Kmart has been one a decline, but still had about 100 stores left at the beginning of 2020.
Call your local Kmart first for available stamps and hours because locations are changing fast.
20. Target
Target has over 1800 stores in the United States. You can purchase books of stamps at select locations.
Find your local Target store here.
Office Supply Stores
Office Supply stores are a sure bet to have both stamps and envelopes. Here are some office supply stores that have stamps for sale:
21. Office Depot / Office Max
Office Depot has around 1,350 stores worldwide. Besides same-day copy and print services, they also offer postage services.
22. Staples
Staples has nearly 1,100 office supply stores in 45 states in the US. You can purchase stamps in the store or online.
23. Local Campus Bookstores
Ask around in your university bookstore. They're bound to have stamps for sale. Here is a directory of university bookstores in the United States.
Wholesale Stores
Yes, you can also buy stamps in wholesale clubs. It offers you the same convenience as grocery stores where you can also shop and buy stamps at the same time. Below are some wholesale stores that sell stamps:
24. Costco
Costco has more than 545 warehouse stores in the United States, minus five states. It's a great place to get cheap photocopies and printing services like photobooks to business cards.
It's also where to buy cheap stamps in bulk. They sell Forever stamps in bundles of 100 at a very slight discount.
25. Sam's Club
Sam's Club has about 600 locations in 44 states. Besides cheap photo services, they also sell stamps in bulk. It's especially handy during the holiday season when you are ordering cards.
26. BJ's Wholesale Club
BJ's has over 215 wholesale clubs in 17 states on the east coast.
They sell USPS Forever postage stamps in 5 packs of 20 in bulk or a smaller two-pack of 20.
Find a BJ's Wholesale near you.
Grocery Stores
Groceries are another great option for you to secure your stamps. But the downside with grocery stores is that they only sell stamps by the booklet or roll. They do not sell stamps by the piece. And the great thing about these places is that they sell a variety of things. Therefore, you can buy envelopes, paper, and other stationery supplies from these places. Below are some grocery chains that sell stamps and stationery supplies:
27. Acme
ACME Markets has over 160 grocery locations in Connecticut, Delaware, Maryland, New Jersey, New York, and Pennsylvania. Find a convenient location to buy stamps.
28. Albertsons
Albertson's grocery company is one of the largest in the US in 35 states. Stores are under the following brands including Vons, United Supermarkets, United Express, Tom Thumb, Star Market, Shaws, Safeway, Randalls, Pavilions, Plated, Market Street, Lucky, Osco, Jewel Osco, Haggen, Carrs, Andronico's, Amigos, Albertson's, and ACME.
Albertson's companies are a great place to start when looking to buy stamps other than a post office. Find a nearby Albertson's store here.
29. Baker's
Baker's supermarket is exclusively located in Omaha. Find nearby Baker's locations and see hours for postage stamps.
30. Bi-Lo
Bi-Lo has over 100 supermarkets in South Carolina, North Carolina, and Georgia. Use their store locator to purchase postage stamps.
31. Cash Wise Foods
Since 1979, Cash Wise has grown to 17 grocery locations in North Dakota and Minnesota.
Check your nearest Cash Wise location and hours for postage stamps.
32. City Market
City Market grocery has stores located in the Rocky Mountains. Services include bill paying, check cashing, buy money orders, coin counting machines, and sell stamps.
Use the City Market locator to find a grocery store nearby.
33. Coborn's
Coborn's has 28 grocery locations in Minnesota and Wisconsin. Guest services include fax services, black and white copies, gift cards, local event tickets, carpet cleaner rental, lottery tickets, postage, Redbox kiosk, dry cleaning, coin-counting machines, money orders, etc.
34. Cubs Foods
Cub Foods has over 80 stores in Minnesota and Illinois. Find a nearby Cub Foods grocery store with a customer service desk that sells postage stamps.
35. Dan's Supermarket
Dan's Supermarket has five locations in Bismarck and Mandan, North Dakota. Use Dan's grocery store locator to buy a book of stamps near you.
36. Farm Fresh
Farm Fresh Food and Pharmacy has two grocery stores in Virginia. Check the Farm Fresh website on where you can buy stamps besides the post office.
37. Food 4 Less
Food 4 Less has almost 130 supermarkets in Indiana, Illinois, and California.
Check your local Food for 4 Less stores where you can buy a book of stamps.
38. Food Lion
Food Lion grocery has over 1,000 stores in 10 southeastern and mid-Atlantic states.
Check the Food Lion on where you can buy stamps nearby.
39. Foodland
Foodland is Hawaii's largest supermarket with 32 stores on four different islands.
Select Foodland locations have the following customer services: Western Union, full-service banking, ATM kiosks, gift cards, and Coinstar exchange kiosks.
40. Fry's Marketplace
Fry's Food has over 120 grocery locations with a major presence in Arizona.
Use the Fry's store locator to buy a roll of stamps.
41. Gerbe's
Gerbe's grocery store has stores located in Missouri.
Gerbe's directory will show you where to purchase stamps.
42. Giant Eagle
Giant Eagle has over 120 grocery stores in West Virginia, Pennsylvania, Ohio, Maryland, and Indiana. Additional customer services include fuel, dry cleaning, pharmacy, check to cash, buy certificates of deposit, propane exchange, no-contract phones, water exchange, carpet cleaning equipment rental, Western Union, gift cards, and coin vending machines by Coinstar.
Find where to buy envelopes and stamps at Giant Eagle stores.
43. Harris Teeter
Harris Teeter has over 230 grocery stores in seven states and the District of Columbia. Services offered at many of their supermarket locations include money transfer, they sell money orders, prepaid services, Western Union, movie rental, gift cards, free WiFi, Rug Doctor carpet cleaning rental, lottery tickets, propane exchange, no-contract phones for sale, cashback service, ATM kiosks, commercial coin sorter, and books of stamps.
Check here Harris Teeter grocery store locations.
44. Hannaford
Hannaford grocery has almost 200 stores in the northeast. Services offered include Coinstar kiosks, ATM, money orders, gift card sales, Western Union, etc.
Find a nearby Hannaford grocery store to buy a book of stamps.
45. Harveys
Harvey's supermarket has over 75 locations in the southeastern United States. Use the Harveys directory to find where to buy postage stamps.
46. H-E-B
H-E-B has over 400 supermarkets in northern Mexico and Texas. Customer amenities offered include coin counters, check cashing, Western Union, prepaid Visa debit card, bill payment services, make copies, send a fax, theme park tickets, notary services, BISSELL rug cleaning machine rental, and more.
See the H-E-B directory on where to buy mailing stamps.
47. Hornbacher's
Hornbacher's grocery has eight locations in Fargo, North Dakota, and Moorhead, Minnesota.
Use the Hornbacher's store locator to find a customer service desk to buy postage near you.
48. Hy-Vee
Hy-Vee has over 245 grocery locations in eight Midwest states. Customer services offered include dry cleaning, lottery, money orders, aluminum can recycling redemption, fax services, phone cards, hunting and fishing licenses, Rug Doctor rental, Ticketmaster sales, photo processing, ink cartridge refill, Coinstar exchange kiosk, and more.
Some stores are open 24 hours a day. Check your local Hy-Vee locations to find where to buy postage stamps on Sunday.
49. Jay C Food
Jay C Food has over 60 supermarkets in southern Indiana. Find a Jay C location with stamps nearby here.
50. Jewel Osco
Jewel Osco has over 180 grocery store locations in Indiana and Illinois. At most stores, customer services include gift cards, pharmacy, ATM kiosks, money orders, and in-store banking.
Check Jewel Osco on where to buy postage stamps nearby.
51. King Soopers
King Soopers has over 110 locations around Colorado. They have many locations where you can buy postage stamps on Sunday.
Additional money services include sending money via Western Union up to $5,000, check cashing, no-contract wireless phones, buy money orders, pre-paid reloadable debit cards, bill pay, ATMs, and more.
Find your local King Soopers here.
52. Mariano's Fresh Market
Mariano's supermarket has over 40 locations in the Chicagoland area. Additional customer services include a one-hour photo, Coinstar kiosk exchange, banking, pharmacy, fuel, and more.
Find your Mariano's grocery to buy stamps nearby.
53. Mollie Stone's
Mollie Stone's has around ten grocery stores in the San Francisco bay area. Find a nearby Mollie Stone's that sells stamps.
54. Owen's
Owen's has four stores in northern Indiana. Use their store directory to find an Owen's that sells postage nearby.
55. Pavilions
Pavilions has over 25 locations in southern California. They offer additional services like money orders, debit cards by American Express, gift certificates, ATMs, and more.
Find your nearest Pavilions, where they sell stamps at the customer service desk.
56. Pick 'n Save
Pick 'n Save has over 100 grocery stores across Wisconsin.
They offer convenient financial services, including Western Union money transfers, check cashing for payrolls and insurance settlements, sell MoneyGram money orders, long-distance phone cards, Coinstar vending machines, and sell postage stamps.
Check here for nearby Pick 'n Save hours and locations.
57. Publix
Publix has over 1200 grocery stores in the southeast. The guest service desk offers Western Union services, check cashing, cash money orders, fax services, gift cards for sale, photocopies, coin counting machines, and stamps for sale.
Check your nearby Publix hours and locations.
58. Randalls
Randalls has 17 grocery stores in Houston and 15 in Austin. Added customer services include bank branches, drive-thru pharmacy, ATM kiosks, fuel stations, lottery and movie tickets, pay bills, automotive license renewals, and Coinstar exchange kiosks.
Find a Randalls for postal services nearby.
59. Ralphs
Ralphs grocery is located in southern California. They offer value-added services including check cashing, pay bills, coin counting machines, order money orders, send money via Western Union, no-contract wireless phone, etc.
Check your Ralphs supermarket to purchase stamps nearby.
60. Ray's Food Place
Ray's Food Place offers a full-service grocery store in Oregon and California.
Find a nearby Ray's location to buy postage.
61. Redner's Market
Redner's Markets has 20 quick shops and 44 warehouses in Pennsylvania, Maryland, and Delaware. Find a Redner's supermarket to buy stamps nearby.
62. Ruler Foods
Ruler Foods has 48 locations in Tennessee, Ohio, Missouri, Kentucky, Indiana, and Illinois. Their discount warehouses offer no-frills with 25 cent shopping cart rentals peruse.
See Ruler's directory on where to buy a roll of stamps.
63. Safeway
Safeway grocery has just under 900 locations in 18 states from the west to Midwest. Additional services offered include the purchase of money orders, Rug Doctor carpet cleaner rentals, gift card sales, cash payroll checks and government checks, Coinstar machines, and more.
Find a local Safeway supermarket to buy stamps other than your post office.
64. Shaw's
Shaw's has over 130 locations in Vermont, Rhode Island, New Hampshire, Massachusetts, and Maine. Check your local Shaw's to buy a book of stamps.
65. SHOP 'n SAVE
SHOP 'n SAVE has around 90 grocery stores in five states, including West Virginia, Pennsylvania, Ohio, New York, and Maryland.
Check your local SHOP 'n SAVE to buy a book of stamps.
66. ShopRite Supermarkets
ShopRite has over 50 grocery stores in six states, including Connecticut, Delaware, Maryland, New Jersey, New York, and Pennsylvania.
Convenient services at various locations include free check cashing for ShopRite Price Club members, coin counting machine, money orders, and ATMs.
Call your nearby ShopRite supermarket to confirm you can buy individual stamps or a book.
67. Star Market
Star Market has more than 20 grocery stores in Massachusetts. Find a Star supermarket near you that sells postage.
68. Stop and Shop
Stop & Shop has over 400 grocery stores throughout Rhode Island, New York, New Jersey, Massachusetts, and Connecticut. In addition to groceries, they sell Western Union transfers, money orders, check to cash, coin counting machines, and more.
Check for Stop and Shop locations to buy envelopes and stamps.
69. The Food Emporium
The Food Emporium has eight grocery locations in New Jersey and New York.
Find a Food Emporium place that sells stamps.
70. Tom Thumb
Tom Thumb grocery has over 60 locations in Texas.
Call your local Tom Thumb grocery store for stamp sale hours and availability.
71. United Supermarkets
United Supermarkets has nearly 100 locations in Texas and New Mexico. Use the United store directory to check hours and availability to buy stamps.
72. Vons
Vons grocery has over 180 locations in Nevada and California. Customer money services include MoneyGram and Western Union money orders, cash printed payroll and government checks, ATM services, coin exchange machines, etc.
Check Vons on where to buy postage stamps nearby.
73. Winco
Winco Foods has more than 127 grocery locations in 10 states out west. They also offer financial services like selling money orders, Western Union transactions, payroll check cashing up to $1,000 per person, ATMs, postage services, and Coinstar machines located in the store's front.
Find a nearby Winco Food location.
74. Winn Dixie
Winn Dixie grocery has about 500 stores in the southeastern United States.
Additional customer services include floral arrangements, pharmacy service, discount tickets, gift cards, lottery tickets, coin machine exchange, and Western Union money orders and transfers.
Check here for Winn Dixie locations nearby.
Where to Buy Envelopes and Stamps?
If you're looking at buying envelopes, you will get plenty of options from those listed above. The information you need when buying envelopes will be their sizes. So take note of the sizes of the envelopes you are using.
The most common type of envelope is the letter envelope. Take note that envelopes are also for sale online, aside from office supply stores.
Another option for envelopes is the post office itself. USPS sells a variety of envelopes. They sell envelopes with pads—these will be useful when sending fragile items through the mail. And they also have envelopes with tracking numbers for you to trace where your mail is secure.
Of course, you can also buy envelopes in bulk and stamps at the warehouse clubs listed above.
Where to Buy Stamps on Sunday or a Holiday?
There's no reason why you cannot buy stamps on a Sunday or holiday. Again, you are not limited to buying stamps at the post office.
Here are your options should you need to buy stamps on Sunday or a holiday:
Online
Convenience Stores
Gasoline Stations
Grocery Stores
ATMs
Office Supplies Stores
Wholesale Clubs
USPS Self Service Kiosk—located in the Post Office building
As you know, the post office is closed on Sundays and holidays. With this, below are the days (holidays) where the post office is closed:
January 1—New Year's Day
January 18—Martin Luther King Day
February 22—Washington's Birthday
Last Monday of May—Memorial Day
July 4—Independence Day
First Monday of September—Labor Day
October 12—Columbus Day
November 11—Veterans' Day
November 28—Thanksgiving Day
December 25—Christmas Day
Why Do People Start Stamp Collecting?
Many people all around the world buy and collect stamps. Stamp collecting of philatelic products can be a hobby, and it can also be a lucrative business if you know what you're doing. There are many stamp collecting clubs and societies where people can learn about how to store stamps correctly and how to identify valuable and rare stamps.
People involved in philately (stamp collecting) typically buy a wide variety of postage stamps (including booklets of stamps, regular stamps, custom stamps, personalized stamps, and cheap postage stamps) and also collect a variety of stamps on mailing supplies that they receive.
You can buy postal stamps almost anywhere. Retail suppliers, online stores, stores with mailing services, grocery store chains, a post office, drug stores, 7-11 stores, and even some pharmacies all stock stamps. Because any piece of mail needs to have a label or postage stamp on it when it gets sent, there are thousands of stamps sold every year around the world.
Certain stamps that are old or very rare can have significant value. Even stamps used in regular mail (as opposed to an expensive stamp) can have significant value in time. The current price of postage supplies and stamps may not be much, but over time that can change, and you may see a big price increase especially if your stamp is rare. Rare stamps often crop up where there's been a printing error so that only a few rare stamps are different from all the others in a particular print run.
You can buy an individual mail stamp or sheet of stamps, and there are special first-day covers and collectors stamps as well.
The next time you receive stamps by mail, perhaps consider keeping the stamps to see what they are worth. It could help you make a little extra money in years to come.
What Are Some of the Most Valuable Single Stamps from the United States Postal Service?
If you're interested in collecting stamps, then you're probably keen to learn about some of the most valuable stamps around the world. That includes the most valuable single stamps from the United States Postal Service.
Knowing which stamps are rare can help you to build your stamp collection and to find rare deals or source good stamps from second-hand shops, collectors shops, flea markets, or from other stamp collecting enthusiasts.
One of the rarest and most valuable stamps on the market today is the Inverted Jenny. It's a postage stamp of a plane built in World War 1 that had a printing error. While most of the stamps had the aircraft printed the correct way up, the Inverted Jenny had the plane printed upside down. One of these rare stamps is reputed to have sold recently for over a million US dollars. Another incredibly rare US stamp is the Benjamin Franklin stamp of 1847, which was created when federal government stamps were first sold.
Where to Buy Stamps Near Me Summary
You should now have a wealth of information by now regarding the places where you can buy stamps. The question of "Where can I buy stamps near me?" should be answered by now.
So there's no reason you cannot buy stamps. They are available in so many places, and most of these places are open even on Sundays. Some of them are even open for twenty-four hours, like convenience stores and gasoline stations. With this information in place, you can now make an informed choice when buying stamps.
Go ahead and buy by the booklet or roll. And better yet, buy Forever Stamps so that you won't lose out on the value if you retain them for more than a year.
FAQs
Where to buy individual stamps?
It's surprisingly difficult to buy a single stamp. Sometimes you just need to send one envelope and nothing more. Unfortunately, most large retailers don't sell individual stamps.
The best place to purchase individual postage is the United States Post Office, Walmart, pharmacy, and your local gas station.
In most cases, you will need to buy a book of stamps, whether you're purchasing online or in a physical store.
Where to Buy Pretty Stamps?
I find that the United States Post Office, Walmart online, and Amazon sell the prettiest stamps. Some pretty designs have included:
Flowers
Landscapes
Calligraphy
Where to Buy Wedding Stamps?
Wedding stamps are the finishing touch on your invitations. You've put so much thought and time into designing them and want a pretty stamp to match.
Shop at your local USPS store, Amazon, and Walmart.com to find something that matches your personality. Are you a dog lover? Are you getting married on a beach? Maybe you're getting married in Disney World? Buy a postcard stamp that matches your theme.