Are you looking for where to buy Scantron sheets for college? But before you hit the road looking or ask Alexa the best place to buy Scantrons near me, there are a couple of things you need to know.
Shouldn't colleges provide Scantrons for students? A few colleges provide them, while many colleges insist that students pay out of their own pocket. Some colleges that don't require the departments to buy Scantrons for the students include California State University-Long Beach, LSU, West Liberty University, Collin college, and more. Wow, and I thought I was frugal!
So, why should students be forced to buy Scantron sheets for college? There is a lot of debate about this. Many feel that college tuition expenses should cover Scantron forms. And this makes sense, given the high cost of college education in the US.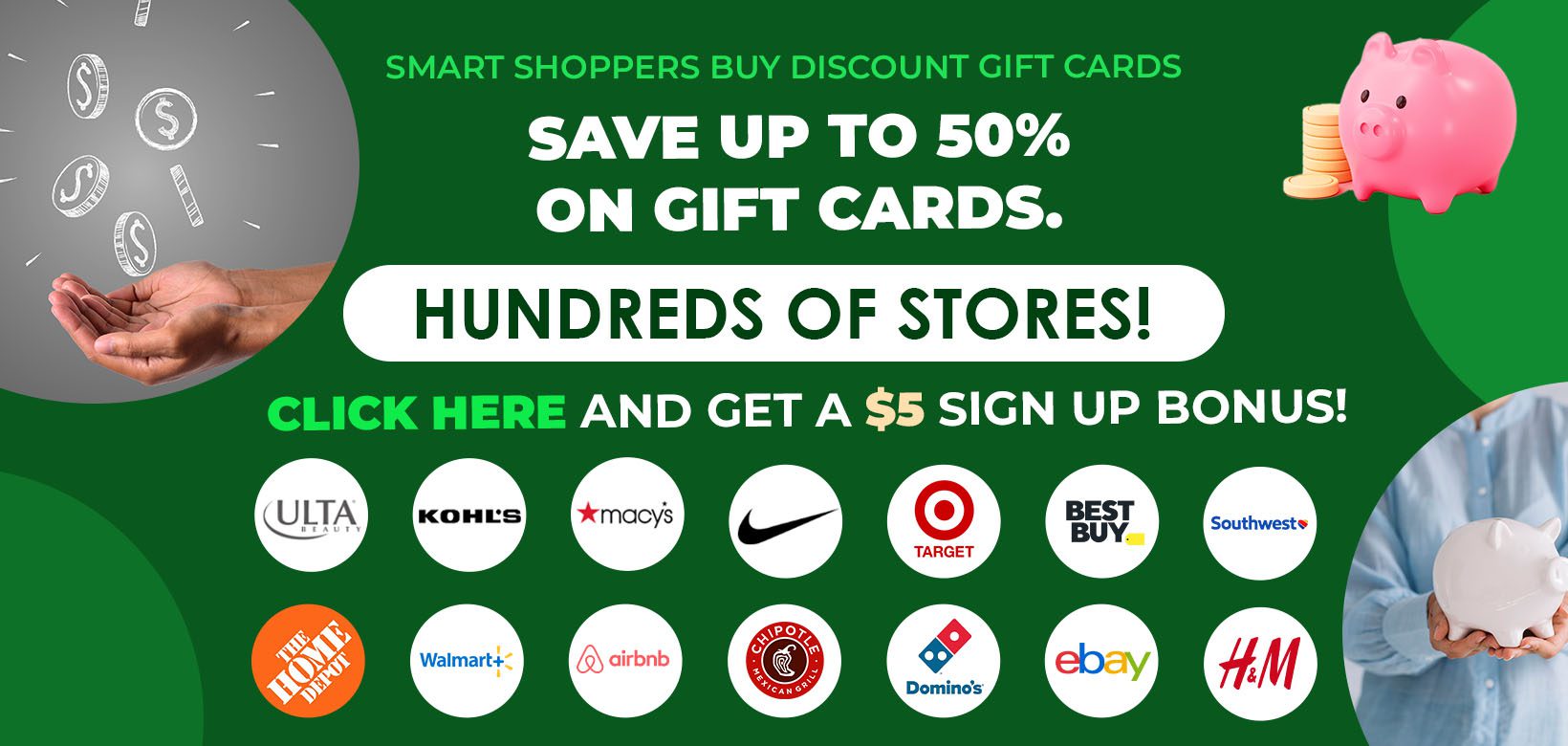 According to US News, more than 70% of students take out student loans to cover their tuition and living expenses. The average college graduate will already be over $30,000 into the financial hole by graduation date! Telling such a burdened student to buy Scantrons is just another blow in their bank account and may seem like overkill.
But colleges and universities have their own reasons for pushing the cost onto students. Budget cuts and rising costs are the top factors. Colleges and universities receive budgets from the government, and they, too, have to cut costs to stay within those budgets.
So if you are just about to join a college or are already a college student, you may end up having to buy some extra school supplies. The question is: which is the best place to buy Scantrons without overextending your budget?
Quick Answer: The good news is that there are several online places where you can buy Scantron sheets and save money in the process. If you want to buy name-brand answer sheets, your best bet is the Scantron website or the university bookstores. But other brands sell similar Scantron-compatible bubble sheets that work just as well as the brand-name sheets. Precision Data Products, Titan Shops, Amazon, and a few other places, are among the top places to buy them.
You may even end up earning some extra money if you think outside the box!
We earn a commission if you click this link and make a purchase at no additional cost to you.

What is Scantron Answer Sheet?
Scantron forms typically consist of a paper sheet with perforated lines that correspond to answers on an exam. Students fill in their answers in the correct bubbles on the form before submitting the sheet to the instructor. The instructor then runs the form through a machine that reads the bubbles and scores each student's test based on their answers.
When using Scantron forms, instructors can quickly grade exams without manually entering each student's response into a database or spreadsheet. This technology saves them time and enables them to grade more exams per day than they would otherwise.
Why Buy Scantron Forms?
So, why buy Scantrons for college in the first place? Basically, a Scantron is a popular brand name associated with the bubble, fill-in form testing sheets needed for exams throughout one's high school and college years. Therefore, these scoring sheets are necessary for examination and grading purposes.
While some colleges provide Scantrons for students, many don't. They maintain that students should buy their own. The ones you'll see at the university bookstores aren't free but for sale.
How Much Do Scantron Sheets Cost?
There is no one-size-fits-all cost, as this will depend on where you buy them and the brands selling them.
The brand-name Scantron sheets will be more expensive than knock-off test sheets that are generic. It's also cheaper buying Scantron sheets online vs. at school.
For example, a popular 882-E Answer Sheets package goes for about $75.75 per package on the Scantron website. That's roughly $0.15 per sheet. Now, compare that to the price of $1.69 for a six-pack you will find in most college bookstores. That is roughly $0.28 per sheet. Almost double!
The advantage of buying them at the college bookstore is that you will find them in small quantities, the exact quantity you need. But when buying online from the Scantron website, you will have to buy them in bulk. The site doesn't sell small quantities but only 500 sheets per package.
This presents an opportunity for savvy students to make money fast as a kid. You won't need anything near $500 in Scantron sheets throughout your college career. That means if you decide to buy the 500 sheet pack in bulk via the Scantron website, you will need to find a way to make some of your money back.
But how? Sell the brand-name green Scantron sheets to your classmates and other college students at a lower price than at the university bookstore or any other local store. You can even turn this into a side hustle, where you buy Scantrons in bulk online and then sell them at school for a profit. It is a great way to fund some of your college expenses!
How Much Do Scantron-Compatible Testing Forms Cost?
If your school allows it, you can buy generic Scantron-compatible sheets from other brands. They are way cheaper than the original, and they work just as fine.
Amazon, for example, offers a 500 sheet pack for the 882-E Scantron-compatible green testing forms for $25.50, while the 50 sheet pack is roughly $6. eBay offers a 25 sheet pack at $7.50, while the 500 sheet pack goes for $19.50. You can save a TON of money here!
Should You Buy a Scantrons vs. Alternative?
As we have mentioned above, knock-off brands provide cheaper alternatives to the original Scantrons that work just as fine. So, which ones should you buy? The short answer is that it depends on what bubble sheet brands your school allows, which is determined by the type of test scoring machine the school uses.
Some colleges and universities use test grading machines that only accept the Scantron brand bubble sheets. In contrast, other schools use Scantron alternatives and can allow you to buy varying types of bubble sheets from other brands.
The first thing is to check with your school to see which types of test scoring sheets they accept. Also, ask the school for the exact form numbers that you should buy. It is better than buying off-brand bubble sheets and find out that they're not compatible with the school's test scoring machine.
That said, technology has delivered powerful alternatives to Scantrons that help bridge the gap between digital and physical classrooms. But first, you will need to know whether your school has embraced or kept up with the change. Scantrons alternatives include:
Akindi: It's an online-based assessment tool that automates creating and grading multiple choice exams for students.
Paperscore: It's an online grader application. Teachers can give assessments on paper and scan grades using a mobile device or any other scanner. Test scores are automatically imported into the learner's digital grade book.
Suppose you find that your school allows you to use bubble sheets from knock-off brands, great! Go ahead and buy them. You could save serious money. Plus, they just work as fine! Just be extra careful to avoid buying generic forms that aren't compatible with your school's grading machine. If you do, you could be forced to retake all of your tests over.
Buy Scantrons Online
eCommerce has taken root. It shouldn't be surprising that your first stop and the cheapest option to buy Scantrons should be online. There are different types of Scantron forms offered online. Find out the exact forms you need from your school before placing an order. One of the most popular Scantron sheets is the SC882-E 100 question answer sheet.
Here is a rundown of popular places where you can buy Scantrons online.
1. Scantron Online Website
One of the top places to buy the original bubble sheets is through the Scantron website. Here, you will find dozens of test forms and surveys, and ballot forms, with each type of form presented with photos and a short description.
One thing you need to know up front is that the Scantron online store doesn't sell forms in smaller quantities. You can only buy them in bulk, and they often sell them in 500 sheet packs. This is a good option for you if you intend to make money as a college student. Buying them in bulk online and selling them to other college students is a great way to make some extra money to cover some of your college expenses.
The price you will find on the Scantron store is unbeatable for an original Scantron sheet. You can buy an 882-E Scantron Answer sheet, 100Q, for about $76 per 500 packages. It costs around $0.15 per sheet!
That means you can still sell them to your fellow students at a reasonably lower price than they can find anywhere and still make an easy profit.
Website: Scantron Corporation
2. Amazon
Amazon sells alternative Scantron-compatible bubble sheets in 25, 50, and 100-pack bundles from several brands. Whether you want to buy green, red, or blue Scantrons, Amazon is a great place to search.
Price and other details may vary based on size and color, but generally, you can purchase the Test-100E 882-E Compatible Testing Forms for around $23 per 500 sheet pack. The 50 sheet pack goes for about $7.
We earn a commission if you click this link and make a purchase at no additional cost to you.

Amazon maintains that these bubble sheets are completely compatible with Scantron testing machines. There is enough social proof in the question and answer section that shows students haven't had any compatibility issues using these off-brand bubble sheets.
One advantage of buying Scantron sheets via Amazon is that you can get them in smaller packs of 25, 50, and 100. The prices are also competitive -better than you can find anywhere for an off-brand bubble sheet.
A 50 sheet pack should be enough to take you through your college years. But if you find that it is more than you need, you can sell extra sheets to fellow students for a small profit, or just share with a friend-it's a good act of charity!
Website: Amazon
3. Walmart
Walmart, just like Amazon, sells Test-100-E 882-E Compatible Testing Forms. The 100 sheet pack goes for around $11, including free delivery with a minimum purchase. You can order your bubble sheets online or drive to your nearest Walmart store to buy Scantron sheets near you.
Always remember that there is a bit of risk when buying generic Scantron sheets. Some may be good quality, and some may not. Before purchasing, check the ratings and user reviews to see whether students have experienced compatibility issues using the test bubble form you are just about to buy. It could save you a lot of headaches down the line.
Website: Walmart
4. Schoolcraft College Bookstore
Schoolcraft College Bookstore is another great place to turn to if you want to buy the original Scantron sheets in smaller quantities than the bulk purchases offered on the Scantrons online store. Unlike the Scantrons website that only lets you purchase packs of 500 sheets, you can get many forms in packs of 6 sheets via the online bookstore.
But the advantage of getting smaller packs comes at a price. You can expect to buy a six-pack sheet for about $1.70. It will be under $0.30, which is about double compared to the $0.15 you get when you buy a 500 sheet pack directly from the Scantron website.
All the same, this is still a fair price if you don't want to buy Scantron sheets in bulk.
Website: Schoolcraft College Bookstore
5. Titan Shops
Are you considering joining California State University? Titan Shops may be your ideal place to buy Scantrons online. This online bookstore has a partnership with California University, Fullerton. They sell the original, brand-name green Scantron sheets, not the no-brand generic ones.
The advantage of buying from this book store is that you can purchase different Scantron forms singularly. They also have them in smaller quantities, usually under ten sheets per pack.
But such flexibility and convenience isn't free. You will have to pay to play! A single test form can cost as high as $0.32. It can be as high as $16 for 50 sheets. Buying from Titan Shops is an excellent option for you if you don't want to buy Scantron sheets in bulk and you can't get them from your school's bookstore.
Website: Titan Shops
6. Precision Data Products
Precision Data Products sells Scantron-compatible forms for many types of testing. It is a good option if you want to buy Scantrons in bulk. For example, you can buy the 882-E compatible answer sheet at around $30 per 500 pack.
That turns out to be about $0.06 per sheet. Plus, the company offers free shipping for all orders! This should sound good for students with an entrepreneurial spirit!
You can order in bulk from Precision Data Products and have your order shipped for free. Then go ahead and make money while in grad school selling the extra forms to others. If you want to earn extra income selling Scantron compatible forms, consider placing a bulk order with Precision Data Products.
Website: Precision Data Products
7. Online College Bookstores
Many universities sell green scantron sheets online to the public through their websites. They are ideal places to buy Scantron sheets if you just need to buy a few.
Online college bookstores are more likely to sell the original name-brand vs. the compatible forms offered by Amazon and other online retailers. Although the cost is likely to be higher per answer sheet from Amazon, you may end up spending less overall for a smaller quantity.
To find colleges that sell test forms, just search for "colleges that sell Scantrons near me." Read the details, so you buy the correct form that's compatible with your university's grading machine.
For example, you need to know whether they are selling the original name-brand, generic compatible Scantron, or just plain generic bubble forms.
8. Newegg
Newegg is among the online places where you can find different types of Scantron alternative forms. Popular alternative compatible forms on this site include the SC-100 and CS882-E Compatible 100-pack Answer Sheet, selling around $25.
It translates to about $0.25 per sheet. Newegg also sells 25 and 500 sheet packs. It's a good online retailer to buy Scantron-compatible forms in bulk or just the right package for individual use. You may be able to save additional money by using an online coupon site for discounts.
Website: Newegg
9. eBay
eBay is an online marketplace where you can buy almost anything. You will find different types of off-brand blue and red Scantron sheets on eBay. You can buy 882-E Scantron compatible testing forms from brands like Lovas, CNS Inc, and PDP.
You may also be able to find the original Scantron 882-E forms from individual sellers on eBay. But the price is high; it's up to $0.75 per sheet plus shipping!
Common pack sizes on eBay include 6, 25, 50, 100, and 500 sheet packs. It makes eBay an ideal online alternative for students with different needs. Whether you need to buy in bulk or just grab a pack with a few sheets, eBay seems to have them all!
But you need to exercise extra caution and understand what you are buying and from whom. Check ratings and reviews before committing to purchase anything. It will help ensure that the scoring sheets you get work.
Website: eBay
Buy Scantrons in a Store Near Me
Since there are rarely any physical locations that sell Scantrons, your best bet will be a university or college bookstore near you.
10. Local University or College Bookstore
If you live near a college, simply stroll to the university or college bookstore and check the types of Scantron sheets they have in stock. Prices are more likely to be higher at school, but since you will need to buy just a few, you may end up spending less overall.
The advantage of buying them from the university bookstore is that you will get compatible forms to meet the school's scanning and grading requirements. The school also understands how many you will need throughout your college life and doesn't only sell them in bulk.
If you can't find them in your school bookstore, consider buying them online from any of the above retailers. Otherwise, see if you can buy a couple of extra from a classmate.
What Places Don't Sell Scantrons?
You may think that national retailers, big box stores, or office stores sell Scantrons, but that's not the case. There are rarely any physical stores that sell brand-name Scantron sheets or compatible test forms.
Unfortunately, you won't be able to buy Scantrons sheets from the following stores:
CVS
Office Depot
Office Max
Staples
Target
Best Buy
Does Walgreens Sell Scantrons?
No, Walgreens doesn't sell Scantrons at any of their 9,000 pharmacy stores in the US. They sell lots of school supplies buy no Scantrons or alternatives.  
Can You Use a Pen on Scantron?
In some cases, you can use pens, markers, pencils, printer ink and toner on a scantron. Modern scantron machines use sophisticated image sensors, high-tech image processing algorithms, and optical character recognition to digitize your answer sheet quickly and accurately.
No. 2 pencils have been the instrument of choice for Scantron forms in the past. It's primarily because they're the best in class for grading forms – black and smooth for easy, mistake-free reading by the grading machine.
Also, number 2 pencils have the optimum thickness and help produce clean, crisp lines on paper without smearing or blurring. However, advanced Scantron machines do allow students to use pens and markers.
Can You Cheat on a Scantron Test?
No, you cannot cheat on a Scantron test. Scantron is the industry leader in standardized testing and assessment. You might think you're clever enough to cheat on a Scantron test. There are a lot of myths about cheating on scantron tests that could make you believe it's possible.
But the truth is that there's no way to use any of these methods to get away with cheating on a scantron test.
Here are four myths about Scantron test cheating:
Myth 1: Applying a Lip Balm on a Scantron Test Will Give You Excellent Marks
Applying lip balm is the most common myth in trying to cheat on a Scantron test, but in reality, it's a huge disappointment. Lip balm certainly has other benefits – like moisturizing your lips and keeping them from chapping – but it won't help you pass your test with flying colors.
Moreover, a greasy Scantron form can cause the optical scanner to mark the correct answers as incorrect. So the only real way to get the perfect score is by filling out each bubble correctly before turning in your test sheet.
Using lip balm is also not very discrete. Some teachers are trained to spot such tricks and fraud. So, before you rub chapstick all over your form, think about the consequences. After all, it's not worth taking a risk and eventually getting caught for something that won't work.
Myth 2: Smearing Your Answers Gets You an A Grade
Smearing your answers will not get you a higher score. It could lower your chances of passing. Smearing can prevent the scanner from reading your answers correctly and will likely mark wrong on questions where you did not intend to cheat.
It could make the machine skip your answers or give you fewer points than you deserve, meaning you may end up with an incomplete score or even fail.
Additionally, many teachers will consider smearing an answer as evidence of cheating. As a result, they can deduct points from your score.
Myth 3: Drawing Lines on Your Scantron Will Give Better Scores
Drawing lines on the Scantron sheet does not produce a better grade. It might even get you in trouble with your teacher.
The only thing that matters when it comes to your Scantron sheet is whether or not you answered the question correctly. If you got it right, your answer will be marked as correct. If you got it wrong, your answer will be marked as incorrect. No amount of fancy formatting can change that fact.
Scantrons provide a consistent answer sheet that is easy to grade and read. Grading these tests is an automated process, and labeling outside the boxes may make it more challenging to keep the grading consistent.
If you want to get the most out of your Scantron tests, focus on learning how to use them correctly. Lastly, understand what each question is asking and choose an answer that fits within the parameters set by the question.
Myth 4: Altering the Sides Will Give Passing Marks
Precise side markings ensure the Scantron paper gets processed through the machine correctly. You should not alter the markings on the side of the Scantron because it can disturb the grading machine's orientation and may invalidate your test results.
Even the faintest disturbance can interfere with how the grading machine works, and it's impossible to undo the damage with an eraser.
Make sure you fill out the answer bubbles completely and neatly on the Scantron sheet. Do not write in any of the margins as that will not be scored or graded.
Where to Buy Scantron Sheets for College Near Me Summary
The need for students to buy their Scantron sheets is on the rise as colleges scramble to cut costs amid budget cuts. There are plenty of online places to buy them if your school doesn't give Scantrons to students for free.
The Scantron website, Amazon, eBay, and the Schoolcraft College Bookstore, Titan Ships, College Bookstore Websites, and Precision Data Products are just a few places that sell test forms. But if you have access to your college bookstore, you can get brand-name Scantron double-sided instruction sheets nearby.
Are you trying to find a way to make a few extra bucks? Flipping Scantrons as an income-producing business on campus can be an easy side hustle. All savings add up!
Also, stay away from the cheating myths to avoid getting embarrassed in front of the whole classroom.