Gift cards are a great way to show someone that you care, and with Etsy, there is no shortage of fantastic gift ideas. So whether you are looking for a unique gift for your best friend or want to find something special for your partner, Etsy has you covered!
Over 92% of US consumers have received or purchased a gift card
About two-thirds of US consumers receive or purchase at least one gift card each year, according to BDO. It's more personal than sending someone cash via Venmo, PayPal, Apple Pay, Zelle, or transfer money from Chime.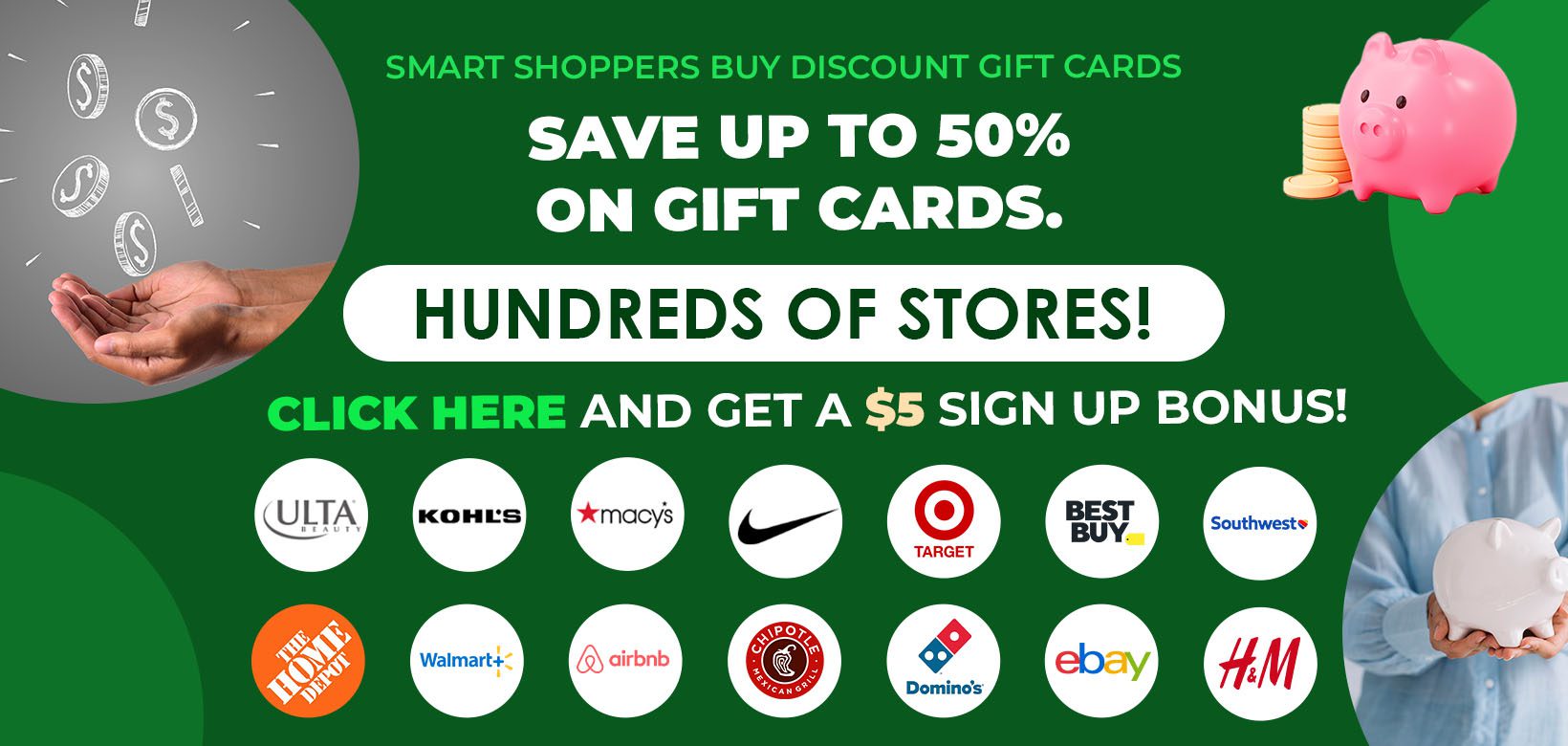 Etsy is an online marketplace where you can buy handcrafted items, antiques, craft supplies, one-of-a-kind things made from a Cricut maker, and distinctive bulk merchandise. It means you can find almost anything, including inexpensive trendy clothing, accessories, costume jewelry, home decor, and more.
An Etsy gift card is sure to please any recipient. Some say it's like eBay for crafters.
Where Can You Buy Etsy Gift Cards?
Etsy gift cards are only available using the Etsy website. You cannot buy a physical Etsy gift card at your local retail store.
You can buy electronic Etsy gift cards ranging from $25 to $250. You can send an Etsy gift card in two different ways:
Etsy Emails It – Provide Etsy with the recipient's email address, and it will send a digital gift card
Self-Print – Send the gift card to yourself, print it out, and give it to the recipient. This way, you have a physical Etsy gift certificate as a present.
Does Etsy Sell Physical Etsy Gift Cards?
No, you cannot buy physical Etsy gift cards at Etsy.com. The website only offers an e-gift card. In addition, you cannot buy a physical gift card at CVS and places like grocery stores, retailers, and convenience stores.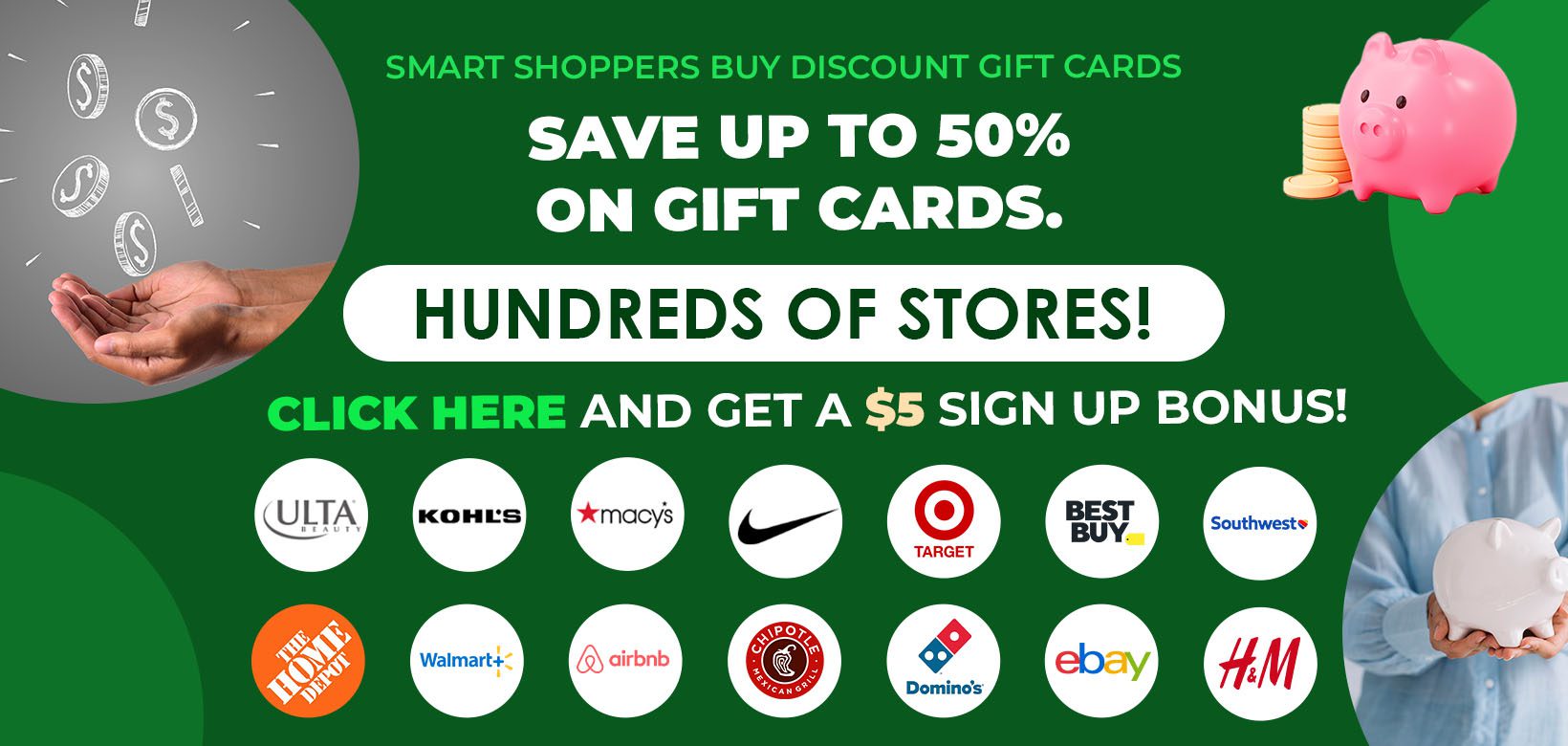 Etsy gift cards purchased from the website must be paid for with a credit card or debit card with a valid US billing address.
Do Etsy Gift Cards Expire?
Yes, Etsy cards expire 4-years from the date of purchase. The expiration date will be included in the confirmation email. However, you are not required to spend the entire amount at once.
The gift card balance will stay in your account until it expires. You will lose money if you don't use the gift card before its expiration date.
Do Most Etsy Sellers Accept Etsy Gift Cards?
Hundreds of thousands of Etsy sellers accept Etsy gift cards. See "View Shop Policies" to see if the seller accepts gift cards.
Most Etsy sellers accept PayPal, Mastercard, Visa, American Express, Discover, Klarna, Etsy gift cards, and Etsy credits.
The amount is deducted from your gift card balance immediately when you check out.
Can I Get Free Etsy Gift Card Codes?
No, you cannot get free Etsy gift card codes because Etsy is the only one that sells new gift cards. The only exception is buying a discount gift card on a resale site, like Raise.com. 
Where to Get an Etsy Gift Card Discount?
Physical retail stores don't sell Etsy gift cards.
If you want to buy an Etsy gift card at a discount, consider buying from a resale website like Raise.com. Raise is one of the best online gift card websites that buys unwanted gift cards and resells them online.
The cards available for resale tend to come at a generous discount. In addition, Raise runs random sales for an additional 3-10%. So don't be surprised to buy an Etsy gift card at a discount.
You can save more with our Raise link. Use our Raise link to save $5 on your first purchase!
It's also one of the best ways to sell new and used gift cards for cash online. Instead, use the money for a local retailer, like the Pottery Barn sale, Macy's sales schedule, or Hobby Lobby gift cards.
Enter the serial number, PIN, current balance, and your selling price. The seller's listing fee is greater than $2.75 or 1% of the card's value. After it's sold, you'll get a prepaid USPS shipping label to mail the physical card to the buyer within 72 hours.
You can get paid via check, ACH direct deposit, or PayPal.
Can I Buy an Etsy Gift Card on Amazon?
No, you cannot buy an Etsy gift card from Amazon. It's only available on Etsy.com or a gift card resale website for a discount.
But Amazon sells gift cards from Lowe's, Mastercard debit cards, Best Buy, Taco Bell, Jo-Ann Fabrics, Whole Foods Market, Papa John's Pizza Company, Boscov's Department Stores, and Amazon.com, among other businesses.
Can I Buy an Etsy Gift Card at Walgreens?
Unfortunately, Walgreens does not sell Etsy gift cards at its over 9,000 drugstores across the US. Instead, it sells a variety of gift cards from various companies and businesses, including its own Walgreens Gift Cards.
You can buy other gift cards at Walgreens such as GameStop, Xbox Live, Subway, Applebee's, Red Lobster, Kohl's, Home Depot, eBay, Burger King, Target, TJ Maxx, Macy's, Amazon, prepaid Visa debit cards, AMEX gift cards, Google Play, Apple Store, iTunes, Spotify, Roblox, HBO Now, Massage Envy, Uber, AT&T, Domino's, Buffalo Wild Wings, Chili's, Starbucks, Panera Bread, Olive Garden, McDonald's, Dairy Queen, Chipotle, Texas Roadhouse, and lot more.
Can I Buy an Etsy Gift Card at Walmart?
No, Walmart does not sell physical Etsy gift cards at its over 5,000 local supercenters in the US.
You can buy other gift cards at Walmart, including brands like Old Navy, Sephora, Ulta Beauty, Burger King, Raising Cane's Chicken Fingers, Little Caesars, Cracker Barrel, Waffle House, Panda Express, Taco Bell, Total Wine, Hotels.com, Jamba Juice, Lowe's, TopGolf, Sam's Club gas station, Michael's, Wendy's and many others.
Can I Buy an Etsy Gift Card at Target?
No, Target does not sell physical Etsy gift cards at its over 1,900 retail stores in the US.
You can buy other gift cards at Target, including places like Krispy Kreme, Nintendo, Chipotle, Disneyland, Netflix, Xbox, Microsoft, Spafinder, Uber Eats, Grubhub, Fortnite, Steam, Lyft, Dollar Shave Club, Facebook, Verizon, TracFone Wireless, Southwest Airlines and more.
How Does Etsy Gift Cards Work Summary
Etsy gift cards work just like regular credit or debit cards. You can use them to purchase things from Etsy shops that accept payments. The funds are automatically transferred into the seller's account when a purchase is made.
When you receive an Etsy gift card, the funds are placed in your account. Etsy sends you an email with a link to redeem it on their website or mobile app. You can also check your balance by signing into your account and clicking "Gift Cards" under Settings > Account settings.
Etsy gift cards are available to purchase on Etsy.com or through a gift card resale website, such as Raise.com.
Gift cards are unique in their own way. The sense of "specialty" it brings helps elevate the spirit and is less dull than giving cash, personal check, money order, prepaid debit card, cashier's check, and other payment methods. 
See our guide on where to buy Ikea gift cards.
Happy shopping!