Gift cards are a convenient way to buy presents for someone. Many people purchase gift cards as a last-minute present from a store or online.
Costco gift cards are a good gift because they can be purchased ahead of time and paid for in full. The best thing about Costco gift cards is they don't expire and can be used at your local warehouse and on their online store. In addition, you likely know someone who's a member, given Costco has over 100 million members.
We will discuss the best places to purchase Costco gift cards, tips on using them, and getting the most out of your purchase in-store or online.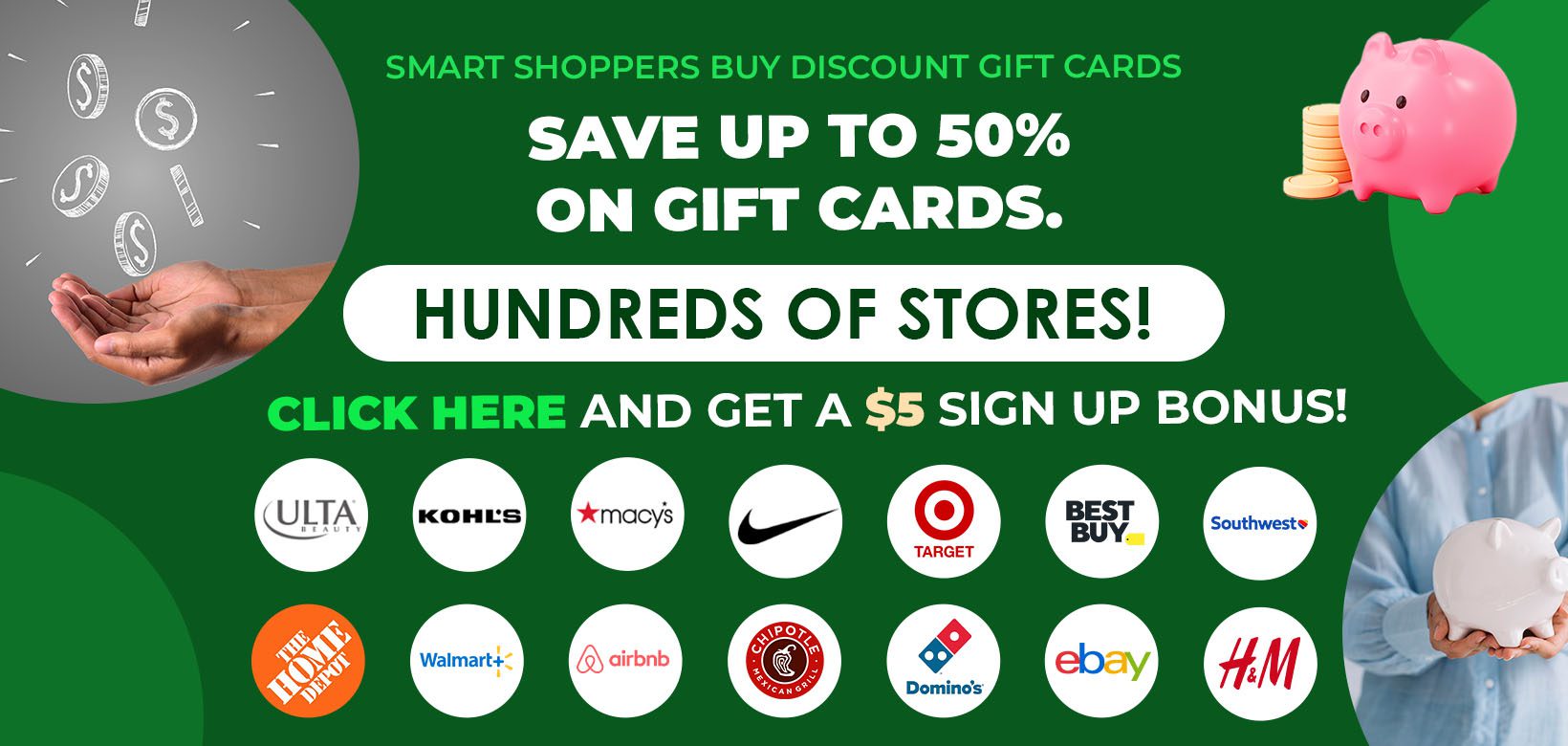 Where Can You Buy Costco Gift Cards?
You can only purchase Costco gift cards from a Costco store or Costco.com if you have a membership. Since only Costco sells its gift cards with a membership, you cannot buy a Costco gift card from competing retailers such as Walmart, Target, Walgreens, and CVS. 
An alternative way to buy a Costco gift card without a membership is using a gift card resale website like Raise.com or eBay. The sites resell discount gift cards for retailers, restaurants, grocery stores, and more. However, you should always be cautious about purchasing used gift cards from third-party sellers.
Surprisingly, you can still visit a Costco warehouse and shop with only a Costco gift card.
How to Use a Costco Gift Card Without Membership?
To use your Costco gift card at the warehouse without a membership, simply show your Costco gift card to the door attendant checking the ID of members.
You can use the Shop Card for merchandise, gasoline at a Costco Gas station pump or buy pizza in the Costco Food Court without having a membership. In addition, non-members can also use the gift card to buy a Costco membership at any warehouse or its website.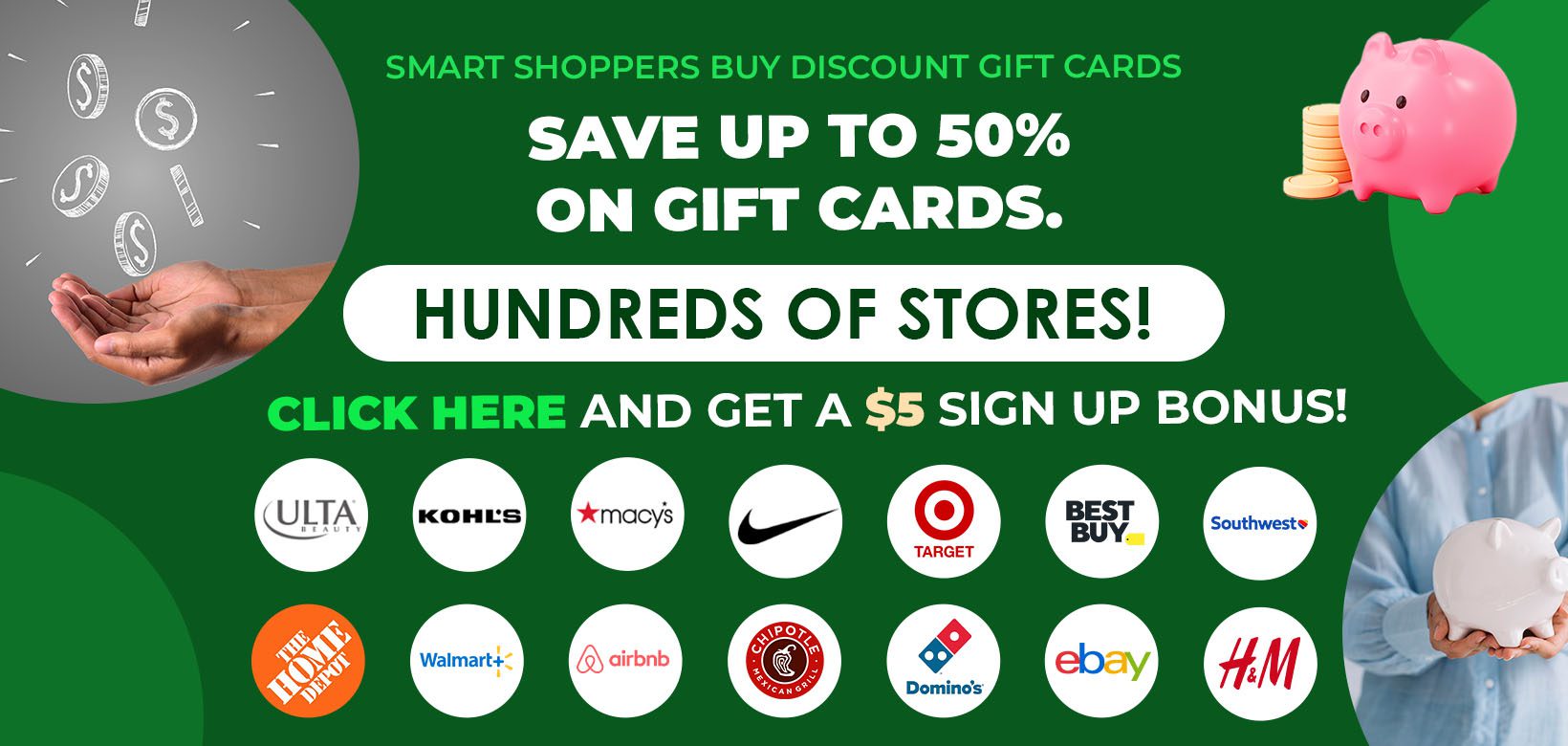 In addition, a Costco Shop Card is ideal for students whose parents are members. Instead of paying for a membership, parents may give them a store gift card and reload it as needed.
See our guide on Sam's Club gas station hours and discounts.
How to Check Costco Gift Card Balance?
You can check your Costco gift card balance on its website.
Follow these steps to check your Costco gift card balance:
First, go to Costco.com and click on 'Costco Shop Card Balance.' You'll find the link near the bottom of the homepage.
Enter the unique Costco Shop Card number on the back to authenticate it.
Enter the four-digit PIN found on the back of your Costco Shop Card. Scratch off the silver security feature on the back if the four-digit PIN isn't visible. Don't panic if your card doesn't include the silver security feature because some cards do, and others don't have the feature.
Choose the 'Check Balance' option from the drop-down menu, and your current balance should appear.
In addition, you can check the balance on your Costco Digital Shop Card using the same method. Simply enter the Shop Card number and pin that were emailed to you.
You can also call Shop Card customer service at 1-888-668-9668 to verify your balance. Customer support to check your Costco gift card balance is available from 7:00 am to 6:00 pm, Monday through Friday, and from 8:00 am to 5:00 pm on Saturday.
Do Costco Gift Cards Expire?
Costco gift cards do not expire and can be reloaded with cash at any Costco warehouse store. However, a Costco gift card can't be redeemed for money unless required by local law.
However, you could get cash back when your balance falls below a certain threshold, depending on your state. The state where you can turn a gift card into cash includes California, Connecticut, Colorado, Maine, Massachusetts, Montana, New Jersey, Oregon, Rhode Island, Vermont, and Washington. Depending on the state, you can get cash back for any unused gift card balances ranging from $1 to $10.
What is a Costco Shop Card?
Costco Shop Cards are a convenient way to pay for your purchases without having to carry cash or credit cards. The cards never expire, you can recharge them, and they come in various denominations from $25 to $2,000.
You must be a Costco member to buy a Costco Shop Card. To join, go to any Costco warehouse or visit Costco.com. If you purchase a Costco Shop Card online, the card will be mailed to you.
Buying a Shop Card through Costco.com lets you add a personal message during the checkout process. Members can also reload their Costco Shop Cards at any Costco warehouse.
Surprisingly, members and non-members can use Costco Shop Cards to make purchases at any participating Costco store in the United States, Canada, or Puerto Rico, as well as Costco.com and Costco.ca.
Check your Costco Shop Card balance on the website, at your local warehouse, or by calling customer service.
Costco Shop Cards can be used to purchase a membership, goods, including fuel purchases at the Costco Gas Station and pizza at Costco Food Court.
See our guide on gas stations with vacuum cleaners near me.
How to Buy a Costco Gift Card Online?
You can buy a Costco gift card online if you don't live near a warehouse or want to give someone a Shop Card as a present.
Follow these steps to buy a Costco gift card online:
Go to Costco.com
Log in to your account. A Costco membership is required to purchase a gift card online. You'll need to create an online account if you have a Costco membership but haven't created an online account.
Search for "Costco Shop Card."
Choose the Costco Shop Card item from the drop-down menu. If you can't find it, go to this page.
Choose a denomination for the card ranging from $25-$2,000.
Select "add to your cart."
Select "Show Cart" from the drop-down menu.
Checkout.
You can pay for a Shop Card at Costco online with a Visa card, Mastercard Discover card, most ATM and debit cards with a PIN, and a gift card.
You will get your Costco gift card at the address you used at checkout in 7 to 10 business days. The card comes with a zero balance. After receiving the card in the mail, call the toll-free number to activate it.
How to Use a Costco Gift Card Online?
Members and non-members can buy stuff online with a Costco gift card. However, non-Costco members are charged a 5% surcharge over the list price.
Use the following steps to make purchases online with a Costco gift card:
First, select 'cart' to complete your purchase.
Next, select 'add' in the Costco Shop Card section at the checkout.
Next, enter the number on the back of your Costco gift card.
Finally, input your four-digit security code, which is also printed on the back of your card.
Some credit cards have a silver security feature over your 4-digit PIN. Simply scratch the security feature off to reveal your PIN code.
The amount remaining on your card will be subtracted from your gift card balance. Your remaining gift card balance will show after you've completed the checkout process.
If you use the remaining balance on the Shop Card, you'll need to use a second payment method to pay for the rest.
It's also worth noting that you can refill your Costco gift card at any local Costco warehouse location but not online.
How to Use a Costco Gift Card for Gas?
Even if you are not a member, you can use your Costco gift card to pay for gas at the Costco Gas Station. Simply insert your gift card at the pump, and it will work. You can spend up to the remaining balance on your gift card.
Give your college student a Shop Card to buy cheap gas at Costco without having a membership.
How to Use a Costco Gift Card on Instacart?
A Costco Shop Card cannot be used to purchase items with the Instacart same-day delivery service. However, you can use a Costco gift card to pay for a 2-Day Delivery Service.
Instacart same-day delivery for Costco accepts EBT SNAP at participating stores, Apple Pay, Google Pay, PayPal, and all major credit and debit cards.
Can You Buy a Costco Membership as a Gift?
Costco sells $60 memberships to give as a gift to someone. It's called the Gift of Gold Star Membership and can be used for a new membership or upgrade to the Executive. Although the Costco Executive membership hours are the same as the basic, it offers additional benefits, including services and cashback for $120 per year.
If you want to give an Executive membership as a gift, then buy two Gift of Gold Star Membership gift cards.
The Gift of Gold Star Membership recipient must go to the membership counter at their local Costco warehouse to redeem it. In addition, the receiver can upgrade from a Gold Star to an Executive at the membership counter.
However, if the recipient is already a Costco member, they can use their "Gift of Membership" card to renew or upgrade their membership.
Does Costco Sell Restaurant Gift Cards?
Yes, Costco members can buy restaurant gift cards at a discount online and in-store. In addition, most warehouses provide a choice of restaurant gift cards from local and national places.
Your local Costco likely sells gift cards for local restaurants. In addition, you can buy discount restaurant gift cards at Costco online, including:
Bahama Buck's
Ruby Tuesday
Landry's: It has over 425 locations for restaurant brands such as Brickhouse Tavern, Bubba Gump Shrimp, Chart House, Del Frisco Grille, Joe's Crab Shack, Morton's, McCormick & Schmick's, Rainforest Café, and more.
Boston Market
Hard Rock Café
Taco Time
Baja Fresh Mexican Grill
Jamba Juice
Peet's Coffee
Famous Dave's
Granite City
Smashburger
Instacart 1-Year Express Membership
Pinstripes
Texas de Brazil
Rock Bottom
Old Chicago
Romano's Macaroni Grill
O'Charley's
Krispy Kreme
Best of Italy: Bravo, Bertucci's, Brio, and Buca de Beppo
*All the discounted Costco restaurant gift cards sold online are subject to change.
See our guide on Costco employee discounts.
Does Costco Sell Visa Gift Cards?
No, Costco does not sell Visa gift cards. You cannot purchase any denomination of prepaid Visa gift cards online or in-store. The warehouses and Costco.com sell other brands of discount gift cards.
However, you can pay for your Costco purchases using a Visa gift card from another retailer. You can buy Visa gift cards at retailers like Walgreens, CVS, Target, Walmart, Publix, Kroger, Amazon, and more.
Does Costco Sell Disney Gift Cards?
Costco does not sell Disney gift cards online or in-store. Instead, on a rotational basis, Costco sells gift cards from various restaurants, airlines like Southwest Airlines and Delta, retailers like Ulta and Lowe's, and services like massage deals, Roblox gaming, Apple Store, and oil changes.
Alternatively, you can buy Disney gift cards from places like Disney Stores, Target, Best Buy, and Sam's Club.
Where to Buy Costco Gift Cards Summary
You can only buy Costco gift cards from the Costco warehouse and its website. The benefits of buying a Costco gift card include they don't expire. Also, you can use the card without a membership to buy stuff in-store like a mattress, pizza at the Food Court, and use the gas pump at the Costco gas station for regular or to buy kerosene nearby.
See our guide on using VSP and EyeMed insurance at Costco stores.