Gift cards come in handy whenever we want to help our loved ones mark special occasions like holidays, weddings, or birthdays.
Some gift cards are customizable, while others, like an activated American Express gift card, are reloadable. It helps add an extra security buffer to our hard-earned cash when shopping online. 
Unlike personal checks, third-party checks, cashier's checks, credit cards, or debit cards with a smart chip, a gift card doesn't expose your bank details to fraudsters. Instead, it helps reduce PINless debit card fraud, where someone may use a stolen credit card to their advantage.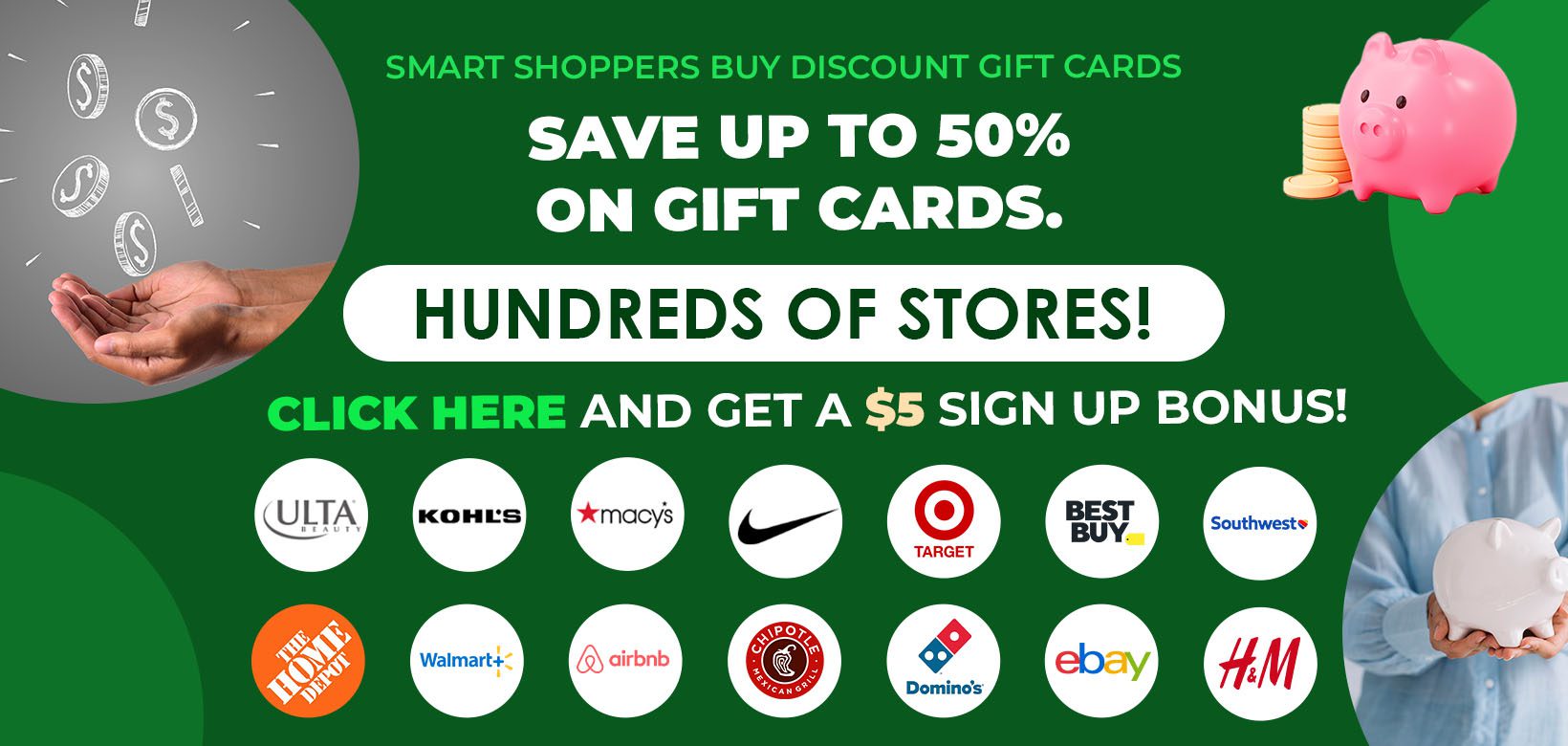 You see! These are some of the reasons why Americans love gifting. Over 93% of Americans report sending or receiving a gift card every year.
But the gifting culture doesn't stop with everyday items at grocery stores. It extends to home decor, appliances, cookware & tableware, electronics, pet stuff, and more. That's where an IKEA gift card can help you amaze your loved ones beyond their expectations.
Instead of gifting them a kitchen appliance or home decor items, you can load that $200 or $1,000 on an IKEA gift card. It can be spent at a nearby IKEA store or IKEA online.
So, where can you buy IKEA gift cards?
Short Answer: All IKEA stores sell physical IKEA gift cards. Therefore, you can buy IKEA gift cards in-store at any of the over 50 retail stores across the country.
However, buying in-store is not a feasible location for everyone due to the limited number of IKEA stores. Luckily, you can also buy both physical and digital IKEA gift cards online at the IKEA website.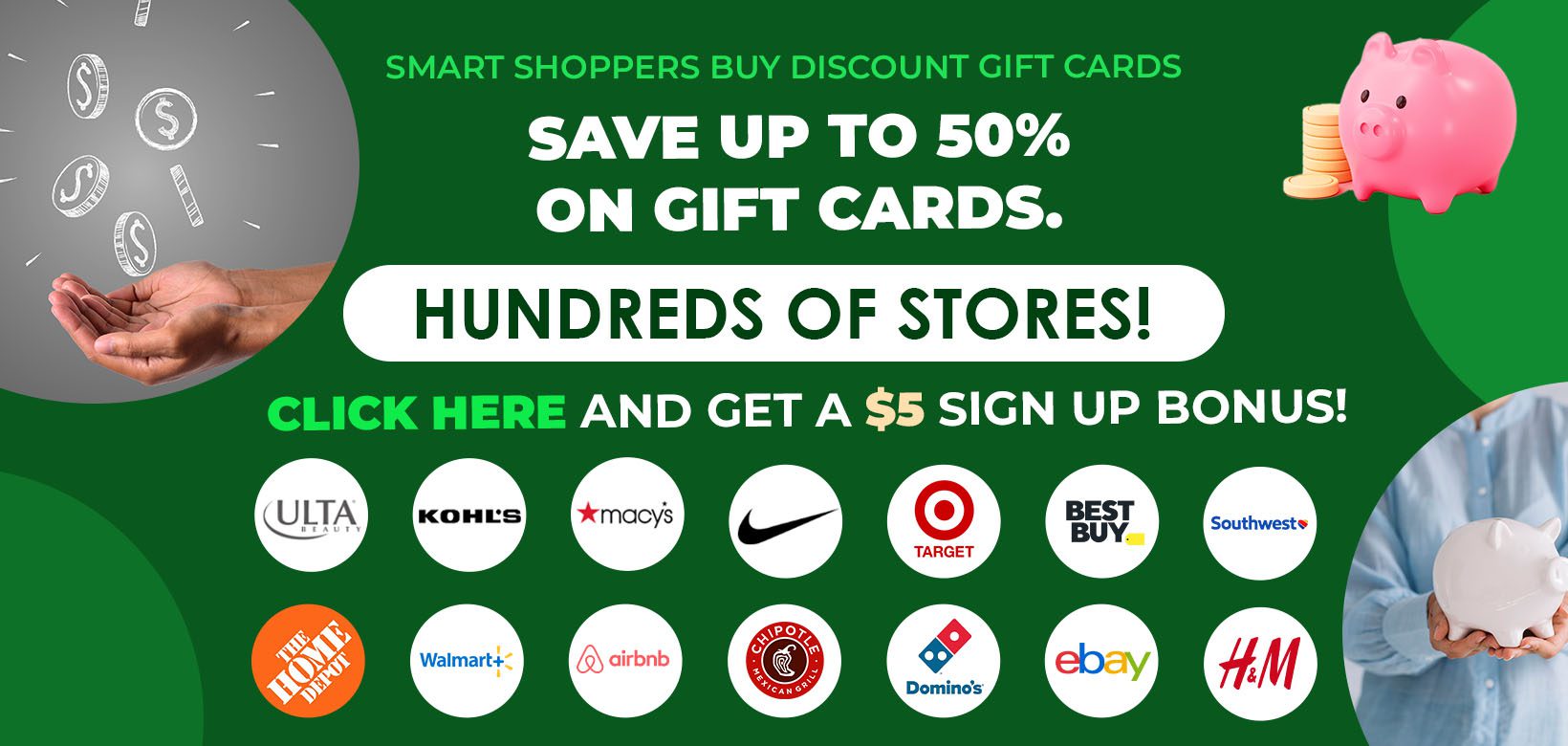 IKEA gift cards are available in any denomination from $5 to $1,000 for online and in-store purchases. You may also be lucky to find IKEA gift cards on sites like CardCash or Raise, but availability and price will vary by place.
IKEA gift cards are perfect for graduations, holidays, back-to-college shopping, baby showers, weddings, and housewarming gifts and can be redeemed at any IKEA online or in-store.
About IKEA
IKEA is a multinational company that specializes in designing and selling ready-to-assemble furniture, home accessories, appliances, beds & mattresses, home textiles, and home decor. In total, there are over 50 IKEA retail stores in the United States spread across 27 states, most of which are California, Florida, and Texas. All its stores offer free Wi-Fi Internet and a small restaurant where you can charge your phone for free.
IKEA stores also carry other goods like lighting accessories, home improvement supplies, electronics, pet accessories, rugs, large furniture, gardening & plants, rolling carts for teachers, among others. Thus, it's a great one-stop-shop for all types of home goods.
IKEA hasn't been left behind in the gifting culture. They carry a variety of creatively designed gift cards featuring different products and events so that you can gift your loved ones in style.
Does IKEA Sell Gift Cards?
Yes, all IKEA stores sell IKEA gift cards. They carry creatively designed gift cards which you can purchase in any denomination from $5 to $1,000. In addition, you can buy a physical IKEA gift card in-store or have a card sent from IKEA online for free.
To buy a physical IKEA gift card, visit your nearest IKEA store and select the available designs near the checkout registers. But IKEA has only around 50 locations in the US. Thus, buying in-store is easier for people living in a highly-populated metropolitan area where stores are located.
To avoid guesswork, use the IKEA store locator to find a nearby store.
If IKEA doesn't have a physical presence in your area, buy physical gift cards online at IKEAcashstar.com. However, shipping costs could apply when buying online vs. in-store. You should allow 1-2 business days for processing when you buy a physical gift card online.
Physical IKEA gift card shipping costs apply as follows:
USPS First Class – Free
UPS 2-4 Business Days – $11.21
UPS Next Day – $21.12
To slash the shipping costs and processing delays, you can opt for IKEA digital gift cards instead of physical ones. Digital gift cards are delivered immediately via email, and no additional fees are charged. It leads us to the next point below.
Where Can I Buy an IKEA Email Gift Card?
Buying IKEA email gift cards is a good choice if you want to quickly send a gift card to your loved ones. It's the best alternative for people living miles away from IKEA stores and helps avoid delays and fees from buying online.
The best way to buy an IKEA email gift card is by visiting the IKEA website. It can be purchased in any denomination from $5 to $1,000 with an Amex, Discover, Mastercard, or Visa credit card at IKEA.com.
IKEA eGift cards are delivered immediately via email with no added shipping or handling fees.
Purchasing an IKEA email gift card is easy. Just visit the IKEA Cashstar website and select "Send a Digital Card." Then, enter the recipient's name and your name if you're buying for a friend.
Select "For Me" and then choose your card design if you're buying it for yourself. There are about six different designs to choose from. Then enter the card amount and your order quantity.
Proceed to the checkout page and provide your contact information, credit card details, credit card details, and billing address to complete the purchase with Discover, American Express, Mastercard, or Visa.
How to Check IKEA Gift Card Balance?
The easiest way to check your IKEA gift card balance is to use the IKEA online gift card balance checker.
Visit the IKEA Service Center and log in to your account to check your gift card balance. Alternatively, enter the last 13-digits and follow the prompts to check your balance.
When shopping at an IKEA store, simply go to the customer services desk near the front of the store and ask the cashier to check your gift card balance.
Does an IKEA Gift Card Expire?
No, there's no expiration date on your IKEA gift card. Thus, you don't have to be in a hurry to spend the money. However, it's recommended that you redeem your gift card as soon as possible before you forget or lose it.
Who Doesn't Sell IKEA Gift Cards?
There are no other stores that sell IKEA gift cards except for IKEA in-store and online. Even big-box retailers like Amazon, Walmart, Home Depot, and CardCookie don't carry IKEA gift cards.
Alternatively, buy a physical or digital gift card online through the IKEA Cashstar website in any denominations from $5 to $1,000.
To help you save time and money on gas, here's a list of retailers and online places that don't sell IKEA gift cards:
Where to Buy Discounted IKEA Gift Cards?
If you want to buy IKEA gift cards at a discount, consider buying through resale websites like Raise.com. It's one of the top online gift card retailers that buys unwanted gift cards and resells them online.
Raise only accepts gift cards that don't carry fees and have an expiration date. In addition, the cards usually come with a generous discount. So don't be surprised to buy an IKEA gift card at 10%-20% off the original price.
You can even save more with our raise link. Use our Raise link to save $5 on your first purchase!
Also, Raise is one of the best ways to sell gift cards for cash online. Reselling a gift card is a good alternative if you don't have a store in your area. Instead, you can use the money for a different retailer, like Pottery Barn or Hobby Lobby gift cards.
Simply enter the gift card's serial number, PIN, current balance, and your selling price. The listing fee is greater than $2.75 or 1% of the card's value.
Once your card sells, you'll receive a prepaid USPS shipping label to mail the physical card to the buyer within 72 hours.
You can choose to get paid via check, PayPal, or ACH direct deposit. However, it may take up to 72-hours for the transaction to clear.
Where Can You Buy IKEA Gift Cards Summary
IKEA gift cards are great for gifting your loved ones during holidays and other gifting occasions like birthdays, back-to-school shopping, housewarming parties, or baby showers. In addition, it sells customized IKEA gift cards for different occasions, like Christmas or weddings.
You can buy physical IKEA gift cards in-store or digital gift cards from its website. They're available in increments of $5 to $1,000 and can be redeemed at all IKEA stores or online at IKEA.com.
Physical IKEA gift cards purchased online come with additional processing delays and may attract fees for expedited delivery. However, the fee and the delay are still nothing compared to driving miles and miles away to look for an IKEA store.
Send a digital gift card if you want to save money on shipping and have it delivered immediately.
Buy a discounted IKEA gift card from Raise.com. You can also sell unused cards and put that money towards other financial goals, like growing a six-figure retirement fund or buying income-producing assets.