There's always something you can do with extra income. Perhaps, you can put it towards your goal to save a $10,000 emergency fund or your dream goal of retiring on a six-figure or seven-figure nest egg. In fact, having more than one stream of income is vital to reaching financial freedom faster. That's why employees and self-employed professionals everywhere are always looking for creative ways to make extra cash, such as flipping old magazines.
You probably know that you can sell vinyl records nearby and online for cash. Again, business ideas like recycling cardboard for money or even aluminum can recycling have also become a thing. Environmentally-conscious consumers are also going green with wood pallet recycling to save mother earth and turn in green cash.
But do you know you can sell old magazines and newspapers? What makes vintage magazines and newspapers, so special to some people is the nostalgic feelings they evoke. People are willing to pay for periodicals and papers at least 30 years old because of specific events and meaningful dates like royal weddings, anniversaries, celebrities, birthdays, historic news events, and more.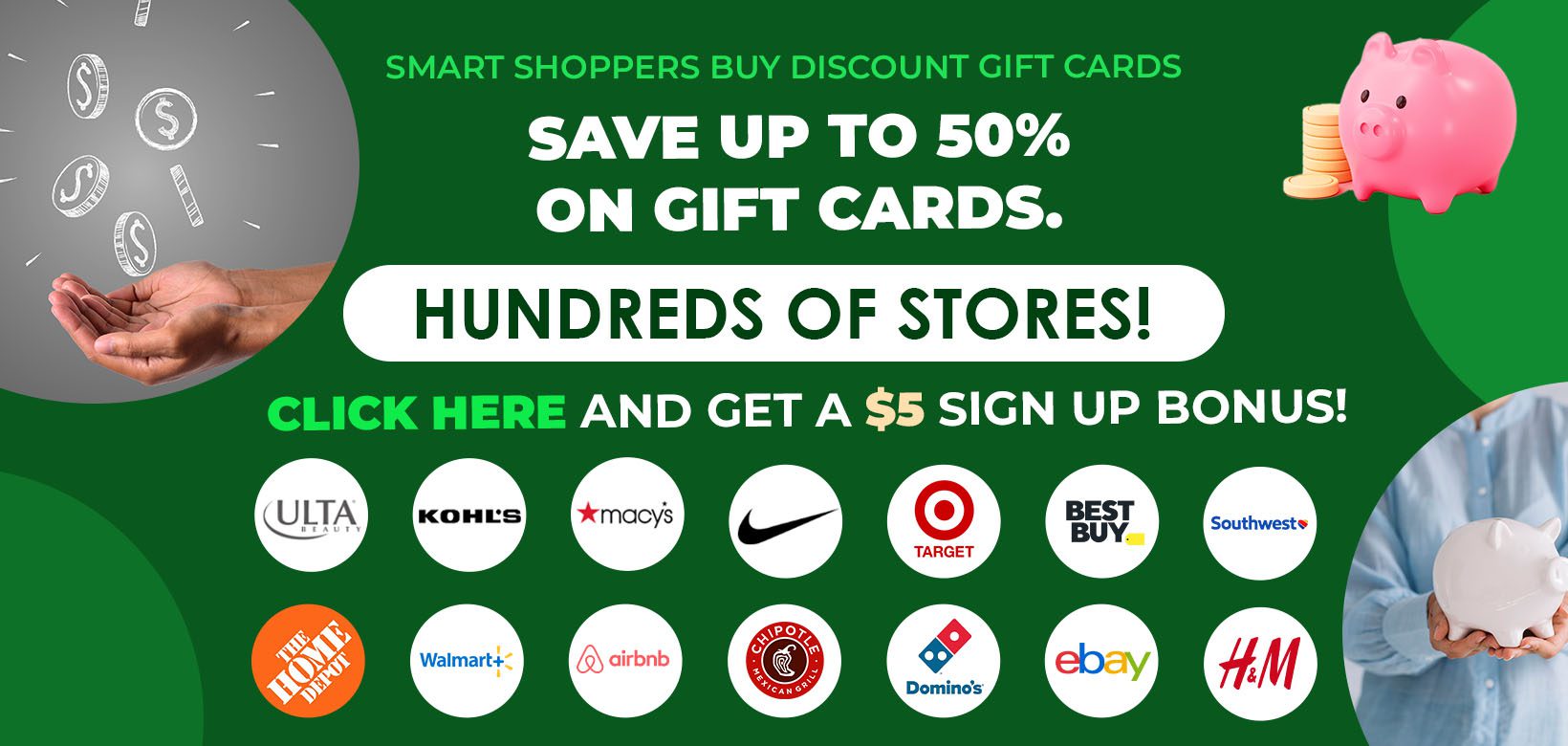 So if you know where to get old magazines or newspapers for free, you're staring at a profit. For instance, you may come across a stack in your grandparent's attic or basement and wonder: What can I do with old magazines? Well, don't throw such hidden gems away. Periodicals are one of the easiest things to flip for a profit for fast money.
It leads us to the big question: Where can I sell Old magazines and newspapers?
Fast Answer: Vintage, antique dealers, consignment shops are among the top places that buy old magazines and newspapers near me or online. Private collectors are also good places to consider. For instance, Back To The Past Pop Culture Collectibles buys old magazines and historical paper, Neatstuff Collectibles buys vintage comic books and pulp magazines, and Sell Me Your Collectibles buys magazines with a satisfaction money-back guarantee, Mr-Magazine/Leones Collectibles will buy old vintage magazines and vintage adult magazines, and VintageMagazines.com is a great place to sell old non-fiction magazines from 1960 or earlier in large quantities.
We'll discuss each of these places that buy old magazines in further detail below.
Places That Buy Old Magazines and Newspapers [Near Me]
The best places to sell old newspapers and magazines near me are vintage shops, antique dealers, and private collectors. You can also resell old magazines online on sites like eBay or VintageMazines.com. Most of these sites tend to buy old magazine issues and newspapers in bulk. You can also sell rare individual magazines collections and receive payment in cash, store credit, PayPal, or cash a check, depending on available payment options.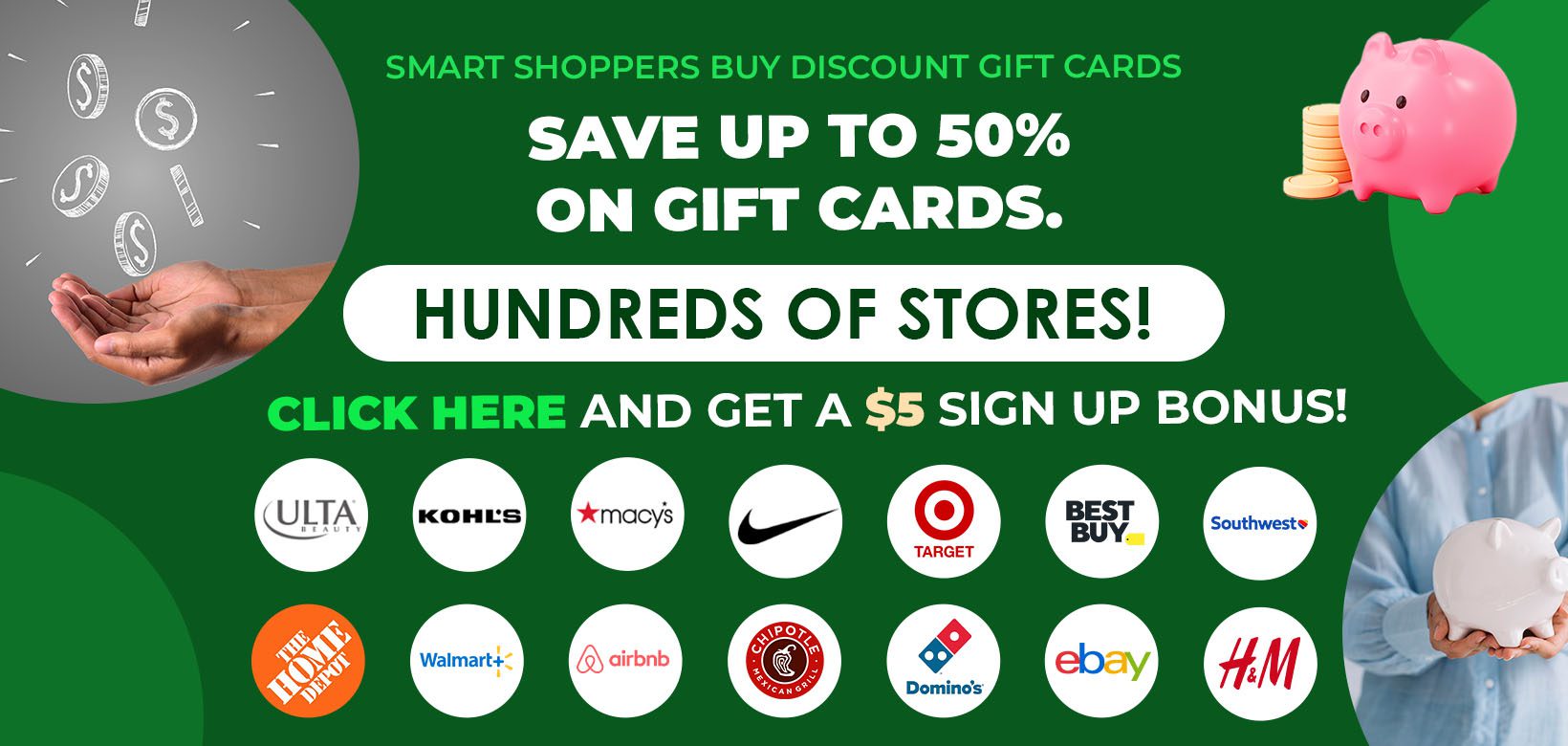 Rare magazines fetch higher prices than popular collections like Sports Illustrated or National Geographic issues because they're harder to come by. You'll make more money if your magazines and newspaper collections feature historical events or famous celebrities.
Besides rarity and featured events, the condition of your collections will be a factor in the pricing. The price decreases if your old magazine issues and newspapers have missing pictures, rips, markings on pages, tears, discoloration, or missing pages.
To make money reselling magazines, we've compiled a list of places that buy newspapers near me. Of course, we can't guarantee the places will buy your old issues, but if your items are rare and in mint condition, you're more likely to find a buyer at lucrative prices.
Back To The Past Pop Culture Collectibles
Since 1990, Back To The Past is a one-stop-shop to buy entire magazine collections in bulk for $5 each item to $10,000+ collectible gems. The company has over 40k positive ratings on eBay as both a seller and buyer of newspapers, magazines and more.
Back To The Past is open 7 days a week by appointment. It's open to the public Wednesdays and Saturdays in Wixom, Michigan, which is near Detroit.
Types of magazines and collectibles bought: 8mm films, action figures, advertising signs, Batman action figures, beer signs, Bettie Page magazines, celebrity autographs, vintage clocks, coins, vintage toys, comic books, film props, gold and silver coins, historical paper, Looney Tunes glassware, vintage lunchboxes, magazines, Mickey Mouse watches, movie posters and stills, original art, music posters, pinball tables, plush toys like Beanie Babies, rock and roll memorabilia, Simpsons dioramas, Star Trek models and vehicles, vintage men's magazines, vinyl records, X-Men statues, and more.
Payment methods: Cash or store credit
Periodical selling process: Complete the Back To The Past Collectibles contact form and describe your stuff for sale, conduct an initial consultation to discuss an estimated value and schedule a trip for a full appraisal, meet to see the collection, make a fair offer and arrange a form of payment.
Sell old newspapers and magazines details at Back To The Past Pop Culture Collectibles.
Neatstuff Collectibles
Over the last two years, Neatstuff spent over $10mm buying rare single comics to entire collections. They'll even travel to you and buy your entire magazine collection for cash or vintage toys. Neatstuff can give you complete appraisals in person and buy collectibles for cash on the spot.
It's helpful to visit Neatstuff Collectibles and see their list of things they are currently buying and not buying. For example, they'll buy comics, toys, sideshow, sealed video games, selective non-sports and sports cards, pulps, and more at the time of this writing. But, on the other hand, they weren't paying cash for barbies, dolls, beanie babies, antiques, Playboy magazines, newspapers, Hess, Disney, figurines, and diecast cars.
Types of magazines and collectibles bought: Vintage comic books, original art, vintage toys, pulp magazines, modern comic books, mid-1980's to present day comics, Nintendo games, movie memorabilia and props, sports memorabilia, Star Wars collectibles, and music memorabilia.
Payment method: Cash
Periodical selling process: Complete the Neatstuff Collectibles contact form, chat with a support agent online, or call 800-326-7064 to review your collection and schedule a free appraisal.
Details to sell old magazines at Neatstuff
Sell Me Your Collectibles
Sell Me Your Collectibles has been buying and selling collectibles for years. They'll buy various collectibles, including paying cash for old magazines and vintage newspapers. The company guarantees your satisfaction or gives your money back.
The things they're not interested in include Beanies Babies, dishes, collector plates, sports cards after 1975, and non-authenticated memorabilia.
Types of magazines and collectibles bought: Vintage magazines, Playboy before 1965, Jet magazines before 1970, old historical newspapers, rare books, vintage baseball cards before 1975, vintage basketball cards before 1987, vintage football cars before 1975, sports memorabilia, vintage Star Wars, Beatles, Three Stooges, sports programs, old clocks, watches, pennants, yearbooks, old baseball bats, silver and gold coins, vintage jewelry, historical documents, war-related items, comic books before 1975, entertainment memorabilia for Michael Jackson, Beatles, Rolling Stones, and more.
Payment methods: Cash
Periodical and collectible selling process: Complete the request form with details about your items, then wait to hear back from Richard or Lori within 24 hours. You'll usually split the cost to ship your collectible if approved.
Details to sell old magazines at Sell Me Your Collectibles
VintageMagazines.com
VintageMagazines.com is a sister company of RareNonFiction.com. The site has sold around 10,000 old magazines. They also offer a free magazine search service to help find nearly "impossible-to-find" issues.
They do not buy old magazines that are hardcover-bound, Playboy, Life, National Geographic, Sports Illustrated, National Lampoon, MAD, JFK, Mechanix Illustrated, Motor Trend, Car & Driver, Etude, Inspirations, Oprah, Hollywood, Beautiful B.C., cooking, craft, woodworking, or non-English.
Types of magazines bought: They specialize in older uncommon non-fiction magazines before 1970. VintageMagazines prefers to buy old magazines from 1960 or earlier in large quantities. They only buy complete magazines without clippings or missing pages.
Payment methods: Your choice of PayPal or check
Periodical and collectible selling process: Email a clear photo of the spine side showing the stacks and include a summary of the collection and any significant markings or defects. Include the expected price to sell the magazines.
Details to sell old magazines at VintageMagazines.com
Mr-Magazine/Leones Collectibles & eBay Store
Mr-Magazine is the online store for Leone's Collectibles based out of Rochester, New York. Their eBay store has over 20,000 collectible items and an Amazon store with around 25,000 vintage things.
Types of magazines and collectibles bought: Comic books, vintage magazines, vintage adult magazines, wrestling action figures, Star Wars statues, vintage toys, puzzles, vintage records, autographed memorabilia, sports merchandise, trading cards, movie memorabilia, vintage toys, and more.
Payment methods: Cash
Periodical and collectible selling process: The process varies based on the type of collectible and shipping cost. A buyer will visit you for an appraisal for extensive collections.
Sell old magazines details at Mr-Magazine.
What are Tips to Sell Your Magazine and Newspaper Collections?
If you haven't sold anything offline or online, you may have difficulty figuring out how to sell your magazine and newspaper collections. But, unfortunately, that's the nature of sales. It requires courage and creativity to win buyers. So, where do you get started selling your collection of old and rare periodicals?
Here's a list of four tips to help you sell your old magazine issues and newspapers faster:
Photograph your collection – Whether you're selling online or offline, photographs are a great way to present your items to potential buyers. You need to take quality photos that truly showcase your items as they are and not an exaggerated version. You can take pictures with your smartphone; no need to hire a professional photographer.
Simple is easier – Keep your list of items and photographs simple. It's not worth spending a lot of time making gorgeous photos and detailed spreadsheets that don't reflect the value of what you're selling. Instead, just give a general overview of your stuff and provide in-depth details only when requested by the buyer.
Consolidate your stuff – It's easier for buyers to appraise your items properly when they're in one place. So if your collections are spread in multiple closets, storage rooms, or drawers, consolidate them in one place before the buyer arrives.
Careful Organization – Things lying in an attic or basement for years are usually dusty and may have folded all over. Keep your collections neat and clean to aid in the appraisal process. However, avoid using harsh cleaners that may cause damages to your treasures in the organization process.
Recommended read: How To Become a Better Salesman
Where to Find Old Newspapers?
You know places that buy old magazines and newspaper collections and how to prepare your items for sale. But before you can sell, you'll need to build a collection of old papers. Thus, you first need to know where you can find old magazines and newspapers.
There are several places where you can get old magazines for free, including:
Basements
Attics
Garages
Family member's & friends' houses
Craiglist's "Old newspaper wanted" ads
Where to Get Old Magazines for Free?
You'll need to build a collection of old magazines before getting in touch with potential buyers about flipping for a profit. The top places to get old magazines for free or at low cost include:
Recommended read: Best Ways To Get Rid of Large Furniture When Moving (Bulky and Old)
How Much are Old National Geographic Magazines Worth?
The value of a National Geographic Magazine comes down to rarity, condition, and where you sell them. Rare magazines in excellent condition are real treasures and fetch fast money.
Per cbsnew.com, the earliest issues of the National Geographic Magazine, like the terra-cotta colored number 1 and others from the 1880s, can easily fetch upwards of $4,000. Also, "red cover" and other older issues published before 1905 grab dealers' attention, and you can easily profit at least $200 per magazine.
The value drops dramatically for later issues of National Geographic Magazine published in later years. For instance, many yellow-bordered issues of the magazine are still around in circulation. Also, issues, maps, and books published in the 1930s and 1960s are easy to come by and don't attract the attention of national magazine dealers like their older counterparts. So they're likely worth nothing.
The condition of your magazines influences the prices you'll get. The major deal breakers in the world of second-hand magazines are missing pages, wormholes and mold, markings on pages and missing pages, as well as tears and rips.
The value is ultimately determined by the price buyers are willing to pay. For instance, National Geographic Magazine prices for issues published in the 90s and 80s range from $1 to $22 on eBay.
What Types of Vintage Magazines and Newspapers Are Most Popular and Valuable?
If you're planning to start a side business or make some extra money from selling old magazines and newspapers, then it's a good idea to know which ones are the most valuable so that you can focus your attention on those.
There are so many different types of print media you may have already. Everything from old copies of Time magazine, historic newspapers like a moon landing newspaper or assassination newspapers, vintage magazine ads, or articles about sports stars or a historic event can be worth a lot of money.
Whatever bit of nostalgia you have — from a newspaper collection to vintage issues of particular magazines, there could be a magazine collector person who is interested.
So, what makes a magazine valuable? After all, there are magazines for sale on almost every corner. Knowing what could be a valuable magazine can help you spot good deals and bargains when you go into shops selling nostalgic items or when you're at a second-hand market. You can make a bit of money or sometimes large amounts of money on the resale market through an antique shop (or antique consignment shop) if you know what to look for.
Make sure that when you do search for and buy print items that you think could be valuable, you ensure they are in good condition because average magazine grading is important for expensive items.
To figure out what is valuable, you can start by looking on online sites that sell vintage and collectible magazines and newspapers to see what the most expensive issues or brands are. One of the things that makes old print publications valuable is their popularity coupled with rarity. For example, if you could find a first edition of Sports Illustrated magazine in mint condition, it could be worth thousands.
If you have an iconic magazine cover that has been signed by the artist or person on the cover, that can also help increase the value of the item. Sometimes collectors are even interested in buying the adverts on the back covers of magazines. As print-based magazines and newspapers are being phased out in favor of digital options, anything print-based is becoming more rare, and its value will only increase with time.
Other first-edition magazines that could be quite valuable include Playboy magazine, Popular Science, the New Yorker, as well as very old antique magazines like Beeton's Christmas Annual 1887.
Some of the rarest and most collectible newspapers are ones that contain news about historic events like the constitution of the USA being adopted or the very first article about the great fire of London. Another example would be rare and old local newspapers featuring important news stories or a newspaper insert of the Declaration of Independence from around the time it was first published. These are generally very old newspapers that have been well-preserved and are in good condition.
What's the Value of Old Mad Magazines?
Mad comedy magazines first hit the shelves in 1952. They are famous for their brilliant satirical pieces featuring entertainment and pop culture, public figures, and politics.
The value of old MAD magazines varies depending on the featured current event, condition at the time of sale, issue date, and the buyer. For instance, Mad Comic #1 has a minimum value of $200 and a record sale of $24,000 at SellMyComicBook. If your copy is in poor but complete condition, you'll get up to $180.
Mad Comic #2 has a record sale of $4,000 and a minimum value of $40, while Mad Comic #3 has a minimum value of $30 and a record sale of $2,800.
You can also find old Mad magazine buyers on eBay. For instance, Mad Magazine No.290, published in October 1989 featuring Ghostbusters 2, is valued at $19.99, while the MAD Magazine Super Special Winter 1981 featuring SERGIO ARGONES Illustrated map sells at $48. In addition, MAD #62 Gaines File Copy CGC Graded 9.6 Near Mint had a bid of over $433 on eBay.
Generally, you can expect to sell your old MAD magazine issues for the 1990s and 1980s for about $10 to $40 on eBay or OfferUp, based on issue date and condition.
Sell Old Magazines and Newspapers Summary
As you can see, old magazines and newspapers are a great way to earn extra cash. Great places to sell old magazine issues include vintage shops, comic and magazine dealers, consignment shops, and private collectors. You can also list and sell your old magazines and newspapers online on sites like eBay.
Whether you want to sell old MAD magazines or National Geographic Magazines, the price you'll get varies on the rarity, featured events, condition of your collections, issue date, and where you sell them.
Old stuff can be hard to come by, though. That's why flipping of stuff can be valuable! Your best bet is to look for old magazine issues and newspapers in basements, attics, garages, from family members and friends, thrift stores, flea markets, used book stores, and other places like local library book sales.
If reselling old periodicals and comics isn't your thing, then reads some of our side hustle guides, including: