There are many occasions when you may end up with unwanted soil in your home or construction site. Perhaps, you just broke ground for a new building or finished excavating your garden. Or maybe you ended up with excess mixed dirt after a landscaping or construction project.
If you have clean dirt, it can be recycled and reused. But if your soil fill is mixed and contains glass, asbestos, plastics, and other hazardous material, it probably needs to be tossed into a landfill.
It can get quite expensive to dispose of dirt and rocks. For instance, it may cost anywhere between $235 to $550 to hire a junk removal service to toss away excess dirt from your residence. That's through the roof for a frugal consumer like me! That's why finding free dirt and sod disposal near me is not only a significant relief but also one of the top frugal living tips with a big impact to save money.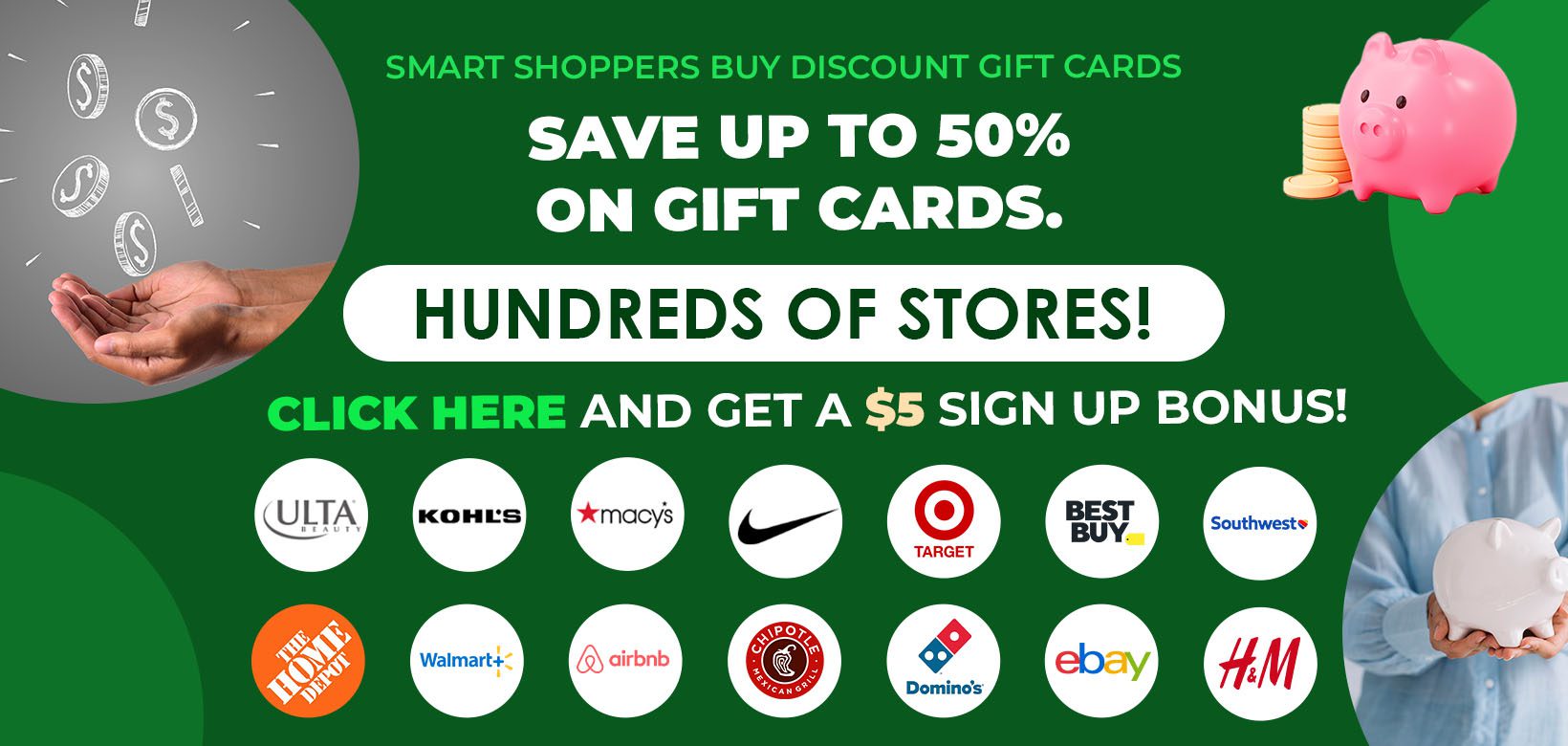 The disposal cost will depend on the local rules and regulations. You may be required to obtain a permit before getting rid of large amounts of soil and rock in some states. A permit may cost upwards of $200-$300, depending on your area. If you dispose of dirt illegally, you may get a hefty fine or a five-year jail term.
It may leave you asking: Where can I dump dirt for free near me legally?
Short Answer: There are several free and cost-effective ways to dispose of dirt legally without breaking the law. The top option to dump dirt for free is to contact the local landscaping and construction companies or local plant nurseries. The companies are always looking for soil to use in various projects and are more likely to take away large amounts of soil from you.
You can also dump dirt for free by taking advantage of free dump days in your city, hauling dirt yourself to the nearest landfills, or using excess dirt for DIY projects in your backyard. Online marketplaces like Craigslist are also great places to post free dirt ads and find potential takers.
See our guide on best other sites like Craigslist for free stuff.
Cost-effective and convenient ways to dispose of dirt and rocks include using online services and dirt disposal companies like FreeDirt.com, Waste Management, Junk King, and Pacific Topsoils. The online services connect you to companies and individuals near you willing to take your soil for free. However, you may have to pay a small fee to list your dirt and contact potential takers.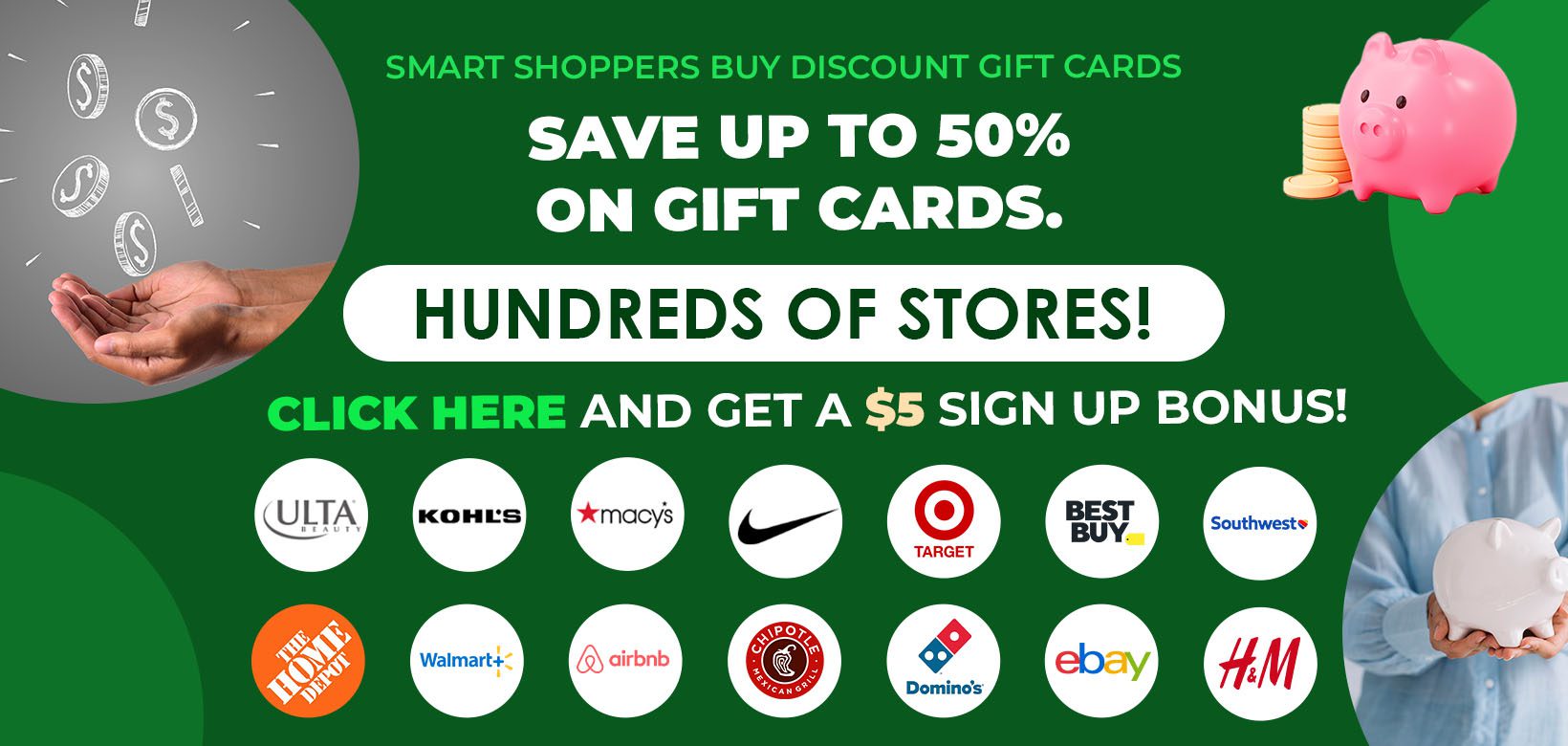 Whichever way you choose, make sure you follow your state or city regulations. Contact your local or county office to check on dirt disposal regulations that affect your type of dirt or fill. For instance, if your soil is mixed with materials like glass, metal, plastics, asbestos, and other hazardous materials, don't just toss it away.
Make sure you follow the local regulation to avoid being hit with hefty fines or a jail term. The safe way is to contact your local Environmental Protection Agency (EPA) that regulates the disposal of hazardous waste in your state for guidance on the best ways to get rid of your fill.
How Much Does it Cost to Dispose of Dirt?
Several factors come to play in determining how much it costs to dispose of dirt. The two major ones are the weight of the soil and the dirt disposal option used.
Weight of the Soil
The weight of the soil may vary greatly depending on the moisture and rock content in it. For example, two cubic yards of dry soil may weigh up to 2 tons, but the same amount of soil can quickly go up to 3 tons when wet.
The cost of hauling away dirt and rock is calculated in tons. The amount you pay to have excess dirt taken away varies depending on whether your soil is dry or wet and the amount of soil you have.
The Dirt Disposal Option Chosen
Dirt disposal costs vary depending on the disposal option chosen—for example, the cost for renting a 10-yard dumpster range from $199 to $761. But if you choose to dump dirt yourself at a landfill with a pickup truck, you can bring the cost down to $32-$40 per ton.
You can also opt for smaller dirt disposal options like using a junk removal service. The downside is that junk removal trucks can only haul around a 2-ton load for $550. If you have a lot of dirt, it means that you'll need to schedule two or more pickups. It can easily double or triple the cost and may end up paying $1100 or more.
Budgeting for soil disposal can get quite tricky, especially when working with a junk removal service. To make planning a bit easier and bring costs down, you are better off renting a 10-yard roll-off dumpster at an average of $369 when dealing with a large yard dirt removal. It can haul a maximum 10-ton load per dumpster. It's even more cost-effective if you have a pickup truck and decide to haul the fill yourself.
That said, there are ways to dispose of soil and rocks for free and save money in the process. If you haul dirt occasionally and use our tips, you may end up on your way to saving $10,000 a year!
Where Can I Dump Dirt For Free?
The cost of disposing of dirt and rocks can quickly skyrocket. Therefore, finding places where you can dump dirt for free or cost-effectively is a boon. While some places are free, others will require you to pay a disposal or registration fee. You'll also find disposal companies that offer dirt removal services ready to take away your fill or yard waste, but the cost can be quite high.
Here are ways to dispose of dirt and soil that meet your needs:
1. Landscaping Companies
Landscaping companies are a top option if you want to dump clean dirt for free. Creating a beautiful landscape for companies requires the constant need for soil. They'll use it for leveling a client's residence, planting flowers or trees, potting different types of succulents indoors, or maintaining landscapes around residential complexes. There is no shortage of ways for landscaping companies to use clean soil fill.
To find potential landscaping companies that can take away your soil, simply search for "landscaping companies near me." Get in touch and pitch the kind of soil you have to see whether they want to pick up free soil.
Either schedule a pick or dispose of the soil by taking it to the nearest landscape supplier if you have a pickup truck. In your search, you're also more likely to find local plant nurseries or garden centers that may be willing to accept dirt from you for free or for a small fee. A nursey will mix and compost the dirt for plant beds or resell it to others.
2. Construction Companies
Soil has several uses in construction sites. It can be used to level walkways, driveways, fill around foundations, or level out uneven grounds. That's why construction companies are among the best places to dump dirt for free. Most are willing to accept dirt from you at no charge.
To find construction companies in your area, search the keyword "construction companies near me" on the Google search bar. It will give you a list of nearby construction companies, along with their contact details. Reach out to the most prospective ones near you.
Alternatively, you can get directions on Google maps and drive there yourself. You never know; things may turn out better in a face-to-face conversation if you're a better salesman.
If you don't get free internet or low-cost internet at home and can't search online, then drive around construction sites in your area and ask the foreman if they want your free dirt fill.
You can also dispose of your dirt for free by finding a C&D recycler. The recycling companies accept dirt as construction and demolition (C&D) waste. The best way to find a C&D recycler near you is through the Facility Locator on the Construction & Demolition Recycling Association's website.
3. Free Dump Days
Another way to dump dirt for free is to take advantage of free dump days in your city. Disposal companies give your town 1-2 days per year to dump anything with free pickup. Free dump days are meant to allow residents to dispose of an unlimited amount of household items for free.
A good example of a free dump day is Household Cleanup Day hosted by the Village of Western Springs in Illinois. On that day, residents can dispose of yard waste and household garbage free of charge. Accepted items include getting rid of large furniture, bicycles, an old refrigerator, clothing, hay bales, draperies, large appliances, yard waste, used furniture, and other household items.
Another good example is free landfill days in cities like Moorpark, Thousand Oaks, and Simi Valley in Ventura County, California. Acceptable waste includes construction & demolition debris, scrap metal, green waste, paper, and cardboard.
Free dump days will vary from city to city. Check with your city municipality or visit their website to check the schedule.
4. Dump Dirt Yourself
It costs about $400 to rent a dumpster and up to $550 to hire the services of a junk removal company. You can easily navigate that cost and save money if you've got time and a delivery truck to haul dirt yourself. Load the fill soil on the truck and drive to the nearest landfill. Most landfills will accept soil waste for about $32-$40 per ton.
Simply search "landfills near me" to find public landfills or transfer stations that accept dirt in your area. Dumping dirt yourself is a great option if you have relatively smaller amounts of dirt. Most excavating contractors come with their dumpsters to haul huge amounts of dirt lying around if you're undertaking a large construction project.
Otherwise, you may need to opt for bigger disposal solutions, like hiring services or a junk removal company.
See these six helpful tips for estate sale clean outs & services.
5. Repurpose For Another Project
The stress of yard dirt removal can quickly go away if you get creative. You can recycle the soil and use it for DIY projects in your backyard. For example, you can pack leftover soil in storage bins to keep for future backyard projects like building a DIY fire pit, creating a raised garden bed, or constructing a backyard play area.
6. Free Dirt Sign
Another great option to dump dirt for free is to woo passersby with a "Free Dirt" sign outside your gate. You can have something like " Free Dirt Inside" or "Free Dirt Takers Wanted Here."
The good thing about this option is that it doesn't require any extra work on your part. Once you get potential takers, they will probably come with their own dumpster or pickup truck to haul away. The downside is that it may be sitting on your curb for a while until you find a taker.
Ensure that the dirt is easily accessible, just in case someone wants to carry it away when you aren't home. You should include your contact details on the sign so interested parties can easily get in touch.
Before you go ahead, check whether you're permitted to leave dirt sitting out in the open in your municipality or homeowner association.
7. Online Marketplace
Leaving a "Free Dirt" sign outside your gate is an excellent option for locals or newspapers, but your reach is greatly limited. Perhaps, you should consider leaving an online classified with an online marketplace. Today, you can advertise anything online, including dirt, to reach more people.
The top site where you can advertise dirt for free include:
Craigslist
OfferUp
Freecycle
Facebook Marketplace
Alternatively, you can opt for online services like Clean-Fill-Wanted.com, FreeDirt.com, and DirtFill.com that connect you to people and companies near you willing to accept your soil for free. The downside is that you will need to pay a registration fee to list your dirt.
See our guide on how to get free stuff online without paying a penny.
Dirt Disposal Company (Alternative Dirt & Rock Disposal)
Not everyone will be lucky to dump dirt for free using any of the above-discussed methods. In that case, a cheap alternative will do. Luckily, there are cheap dirt removal companies that offer dirt removal services.
The companies may offer dirt disposal sites, pick up unwanted waste or connect dirt owners with local dirt disposal sites at a fee. Different companies accept different types of dirt, and fees vary by company.
Here, we discuss the top five dirt disposal companies that offer alternative dirt and rock disposal.
8. DirtGeo
Are you a contractor? Formerly known as Dirty Monkey, DirtGeo was founded to help contractors have an easy and inexpensive way to move construction fill. The company has locations nationwide where contractors can dispose of large amounts of dirt on the cheap.
Based on need, DirtGeo may accept all types of dirt. There's no membership or registration fee. The only restriction is that the company only accepts dirt from construction, excavating, or landscaping companies, not individuals.
Simply create your listing on the site and wait to be matched with someone or a company that needs your dirt. Your listing should include the amount of dirt or type of fill, along with your contact details.
9. Junk King
Junk King specializes in helping homeowners keep their back porch and yard clean. They pick up and haul away yard waste like soil, sod, landscaping debris, clippings, branches, and more.
The company has locations in most states and accepts all types of dirt except hazardous waste.
They also specialize in junk removal, including garbage removal, foreclosure cleanouts, construction waste removal, appliance removal, and dumpster rentals.
Costs vary depending on the amount and type of dirt. Get a free estimate online or call them at (888) 888-5865.
10. Pacific Topsoils
Pacific Topsoils takes yard, garden, and wood waste and turns it into high-quality compost that's blended directly with various topsoil mixes. The company has been helping homeowners, property management firms, government agencies, and contractors get rid of excess or unwanted dirt since 1978.
Their top services include organics recycling, slinger truck services, container services, and express blower service. Pacific Topsoils has locations in the Pacific Northwestern US and accepts dry or wet uncontaminated soil. They don't accept composting yard waste, hazardous waste, or any soil contaminated with other materials.
Pickup fees range from $150 to $250, while recycling fees vary by location.
11. Waste Management
Waste Management offers homeowners a solution for relatively smaller amounts of waste that doesn't warrant the service of a full-sized roll-off dumpster: the bagster bag that holds up to 3,300 lbs of waste.
Simply purchase a bagster bag from home improvement stores or online and fill it with your debris or waste. When your bag is full, schedule a collection pick-up online or over the phone via 1.877.789.BAGS. They have locations nationwide.
Waste Management accepts construction and demolition waste and landscaping debris but doesn't accept yard waste such as mulch or sod. Pickup costs can be anywhere between $130 and $150 depending on location—the bagster bag costs around $30.
12. Clean-Fill-Wanted.com
Clean-Fill-Wanted.com connects dirt owners with sites and companies that need dirty nearby. Simply sign up for an account to search for dirt wanted nearby. You can also subscribe to notifications when a new "fill wanted" site is added in your area.
The company has locations nationwide and accepts dirt used for construction, landscaping, and leveling.
Subscription costs start at $9 per month to list a fill or a 1-year subscription of about $70.
Where Can I Dump Dirt for Free Near Me Summary
As you can see, there are several ways to dump dirt for free. Whether you want to get rid of excess soil, rock, garbage, or mixed fill, try any of the free ways listed above. Start by looking into construction and landscaping companies in your area. You can also haul dirt yourself to the nearest landfill, stockpile it for backyard DIY projects, or leave a "Free Dirt" sign outside to attract a passersby.
Don't forget marketplaces like Craigslist, OfferUp, and Facebook Marketplace are helpful places to post your stuff for free. If you aren't lucky to find someone willing to take away your dirt for free, pay a fee to dirt disposal companies like DirtGeo, Junk King, Pacific Topsoils, and Waste Management to have your dirt moved within minutes. Do you have a pickup truck? You can make extra money hauling dirt. If moving dirt isn't your thing, check out these 23 Side Jobs with a Pickup Truck to Make Money [Near Me]