We talk about the wheel alignment cost at Walmart, but we also called local and national alignment shops. To our surprise, the prices ranged from as low as a $40 wheel alignment and as high as $189. That's a $149 difference between alignment prices that are all relatively the same service.
Yes, wheels and tires are the most critical safety component of a car, but there is no reason to overpay. A wheel alignment ensures all four tires are correctly centered, and your wheels are pointing straight forward. A mechanic adjusts the angles of the tires to the wheel alignment specs from the original manufacture.
Find a cheap alignment shop nearby below.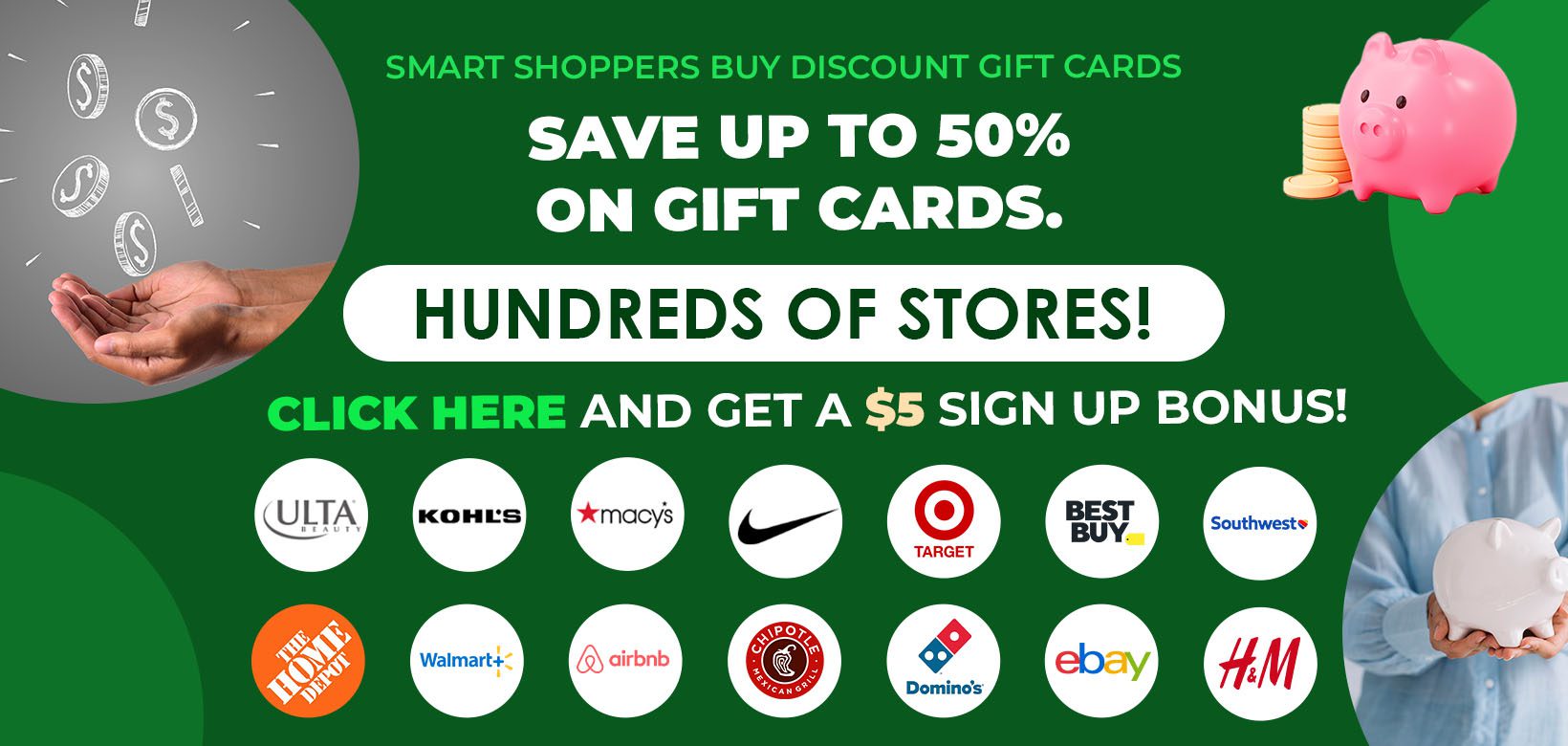 Here's a video for understanding wheel alignment
10 Wheel Alignment Benefits
Here are the benefits of getting a tire alignment:
Better gas mileage and fuel efficiency (less stops at the gas station)
Smoother ride
Proper road contact with the tire
Quieter ride
Car drives straight and doesn't pull left or right; no wandering from side-to-side
Steering wheel is straight and not crooked
No tire screeching when turning corners
Improved handling and steering
Even tire wear
Longer tire lifespan
What is the Importance of a Wheel Alignment?
The importance of a wheel alignment cannot be overstated. If they aren't aligned, it can cause your brakes and tires to wear faster and result in an accident. You can blow a tire while traveling on the expressway at high speeds. Maybe your car pulls one direction and causes your vehicle to go in a ditch or oncoming traffic. Ultimately, it will reduce your auto repair costs because a misalignment causes stress on your tires and suspension over time.
The cost of car maintenance is much less than the cost of a car crash. Changing a cabin and engine filter aren't unusually priority, but it saves you money fast because your car and engine will run more efficiently.
Walmart sells car parts, deep cycle batteries, auto detailing carpet extractors, and other car related accessories. Read our guide on the Walmart return hours and policy. Also, see our guide on Walmart making car keys.
What Causes Bad Wheel Alignment?
Gradual deterioration of the parts, like the rubber bushings and springs
Hit a curb
Giant potholes
Car accident
Tires wear unevenly and start pulling due to lack of rotation
Replacement of steering components or suspension
Incorrect tire pressure
How Often Do I Need a Tire Alignment?
Typically, most mechanics recommend a tire alignment every 2 to 3 years or when there are signs is misalignment. Vehicles with sporty or wider tires should get an all-wheel alignment more often.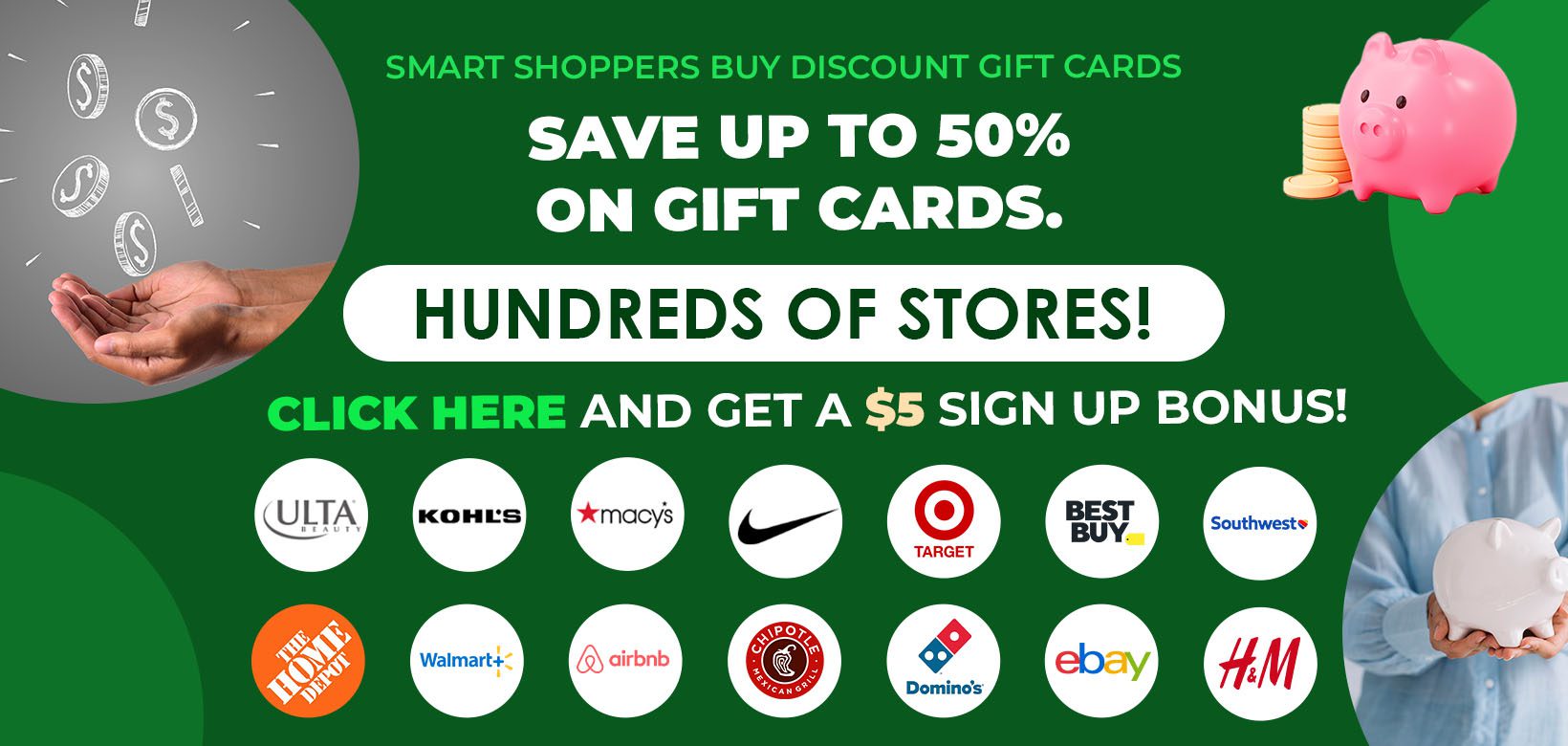 The Sears Auto Centers website suggests checking your wheel alignment every year or every 12,000 miles as routine maintenance. Their technology can diagnose misaligned wheels in 90 seconds. The Sears Auto Center website says over 60% of vehicles tested at their automotive repair centers diagnosed misaligned tires.
A good time to get a wheel alignment is with new tires.
It's not necessary if your vehicle doesn't show signs of bad wheel alignment.
If you're buying a used car from a dealer, get the most recent vehicle maintenance records when doing your due diligence. If the vehicle was regularly serviced at the dealership, it may show on the VIN record. See our prior article about getting a free VIN check before buying a used car.
You'll need a $40 wheel alignment much sooner if you're a pilot car driver for oversized vehicles, food delivery driver, or do side jobs with a pick up truck with thousands of miles every month.
How is a Wheel Alignment Done?
A wheel alignment is where a mechanic checks and adjusts the wheels' angles per the manufactures spec. The tires need to be aligned with the body of the car and each other.
The mechanic will likely first check the tire pressure. It's an excellent way to get free air for your tires nearby and have them set the correct pressure per the manufacturer's specifications.
Your local auto repair or tire shop will place your vehicle on wheel alignment stands. The stands raise the vehicle about 15.5 inches off the floor, so the mechanic has easy access to the tire.
Each wheel will have a sensor mounted to measure the angle of each wheel. The mechanic will compare the angles to the manufacture specs for each vehicle make and model. Each tire will be adjusted based on the wheel alignment report suggested specifications.
Do I Need Wheel Alignment with New Tires?
Though you don't need a wheel alignment with new tires, it's highly advised and a good idea. If you don't, you run the risk of shortening the tire's lifespan or experiencing a rough ride. You can get more mileage out of new tires with a wheel alignment.
How Do I Know if I Need a Two or Four-Wheel Alignment?
Always have all four wheels aligned if you can. Have only a front-end alignment if your vehicle has a solid rear axle. If you own an all-wheel-drive vehicle with independent suspension, you'll typically require a 4-wheel alignment.
How Long Does a Tire Alignment Take?
A two or four-wheel alignment procedure will take on average about one hour to complete. It could take longer if there are worn parts or damage to components such as the suspension, bushings, or ball joint. It could be faster than an hour if there are no problems.
It's recommended to call and schedule a wheel alignment, though some repair shops consider it a "drop-in" service. If you do drop-in, plan on waiting a while as walk-ins don't usually get priority for non-critical auto service.
Does Walmart Do Wheel Alignments?
Walmart used to do wheel alignments, including front-end and 4-wheel, but they no longer offer the service due to liability.
A tire alignment cost at Walmart used to charge around $30 to $65 and closer to $100 for a four-wheel service. With so many Walmart locations, I would always find a cheap alignment near me.
Because I can't get a tire alignment at Walmart, I was forced to research and write this article for cheap alternative alignments nearby.
Cheap Alignment Near Me
In our research below, we found the best price for wheel alignment at three car shops:
$40 – My independent auto repair shop near me
$79 – Big O Tire
$89.99 – NTB (that price was before the $10 coupon on their website during this writing)
The wheel alignment cost at Walmart would have been a contender, but in my case, a cheap alignment near me was found at my independent auto repair shop.
If you can't find a better price at your independent alignment shop, we've given you a recommendation for a regional and national alignment shop.
Where Do I Find Wheel Alignment Specials and Deals?
I usually buy my new car tires from the Discount Tire near my house. Discount Tire has over 900 locations in North America in 30 states. Unless there is a great sale at Costco, I find Discount Tire consistently has the best price on replacement tires for my vehicles.
Here's the problem, Discount Tire doesn't do car alignment services when you buy new tires.
The good news is my location has a $40 wheel alignment deal with my nearby auto repair shop! Wow, that's a great price.
I'm happy I brought my car in afterward because they said two of my wheels were on the wrong angle and would have shortened my new tires' life.
Call some of your independent auto shops or maybe check Groupon for wheel alignment specials or deals in your neighborhood.
Tire Alignment Cost Near Me
Here is a list of 9 wheel alignment costs near me when I called the following shops in my area:
Firestone Complete Auto Care
$95 for wheel alignments to manufacturer specs. The cost for a 4-wheel or front-end alignment at Firestone Complete Auto Care is the same price.
Firestone standard alignment warranty includes:
Toe, camber, and caster toe angle adjustments per the manufacture specifications
Inspect steering and suspension
Check tire condition and adjust tire pressure
Vehicle places on alignment stand for sensors
Printed wheel alignment report
Final test drive for safety and verification of completed service
Firestone lifetime alignment warranty includes:
Includes at standard warranty services
Firestone will realign your tires for free, for as long as you own the vehicle
Goodyear Auto Services
Goodyear offers a complimentary free alignment check.
Car alignment with standard warranty costs $89
Car alignment with 3-yr warranty costs $169
SUV and truck wheel alignment with standard warranty cost $105
SUV and truck wheel alignment with 3-year warranty costs $189
It doesn't matter if it's a domestic or foreign vehicle.
Labor and Parts – 6 months or 6,000 miles, whichever comes first.
A 3-year warranty is allowed to transfer it once to a new owner of the vehicle.
Jiffy Lube
Jiffy Lube wheel alignment costs $89.99 per axle. A 4-wheel alignment will cost $179.98.
Most Jiffy Lube's near me don't offer wheel alignment, even sometimes when their website said otherwise. Call your local Jiffy Lube to confirm the auto repair services offered.
Just Tires (owned by Goodyear)
4-wheel alignment with standard warranty costs $120
4-wheel alignment with 3-year warranty costs $189
Just Tires warranty terms:
Standard warranty is 6 months
3-year warranty encourages you to come in every 6 months for a check-up, but not required. The 3-year warranty is transferable once to a new vehicle owner.
Sears Auto Center
6 month or 6,000-mile warranty 4-wheel alignment costs $99.99
Free 1-year and no mileage restriction alignment costs $129.99
Sears Auto Center offers free alignment checks by scheduling an appointment online or on the phone.
Pep Boys
Pep Boys performs short and long-term wheel alignment services.
$99.99 – 3-Month wheel alignment or 3,000-mile warranty
$119.99 – 1-year wheel alignment or 12,000-mile warranty
$149.99 – 3-year wheel alignment or 36,000-mile warranty
$189.99 – Lifetime wheel alignments with unlimited mile warranty*
Discount Tire Centers
Discount Tire Centers is based out of California and has multiple locations across that state. The company runs a thorough check on your tire and vehicle suspension to recognize the cause of wheel misalignment. They then use computer measurements to understand the precise alignment needs.
After thorough analysis, Discount Tire Center experts align the tires of your car back to store settings. Their services are offered under three different packages: a one-time service, a 3-year plan, and a lifetime plan. For the one-time service, they also offer a 90-day warranty on the work you get done on your tires.
Christian Brothers Automotive
Christian Brother Automotives (CBC) offers a free courtesy check on each visit to all their customers. Even if you're not exclusively visiting their service center for wheel alignment, they'll happily run a check on your car and inform you if the tires have alignment issues.
They only employ certified and trained technicians to handle your car, ensuring your vehicle is always in safe hands. Their services are backed by a 3-year or 36,000-mile warranty, whichever comes first.
For added comfort, they also offer a complimentary shuttle service within 3 to 5 miles of the store location in case you need to leave your car for a full-blown service.
Les Schwab
Les Schwab offers a free alignment check to all their customers, followed by their trained technicians fixing the alignment issues. They back their realignment services with a 30-day warranty which even includes the labor charges.
They have countless store locations in over nine states in the USA. The warranty will be upheld in all their stores regardless of where you got the original service from.
The company aims to offer a comfortable and efficient service to all their customers with hundreds of locations, trained local technicians, and expert analysis on their car's tires. With Les Schwab, you can always expect good service.
Mr. Tire
With over 3 million tires installed everywhere and a range of only the best tire brands, Mr. Tire offers one of the best tire alignment services in the USA. Along with efficient tire alignment, they also offer an array of other tire services divided into two plans; basic and lifetime.
Wheel alignment check comes under their basic plan and is backed by a 30-day warranty with no questions asked. Whether you want to book an appointment online or visit any of their stores, you'll find them open in evenings, weekdays, and even on some public holidays.
Tire Plus
Tire Plus only hires trained technicians specializing in aligning tires for all their wheel alignment projects. Their extensive alignment package includes inspection of the suspension system, tire condition, air pressure, necessary alignment adjustments, a road test to evaluate the work, and a final report on the before and after alignment readings on your tires.
They highly value their customer's time and stick to deadlines. In case they accidentally delay a delivery, they even compensate their customers with an additional 10% discount on their next service.
Midas
$119 per axle for a "regular car" as the automotive technician explained it
But, the price seemed to vary by make and model, for example:
BMW wheel alignment costs $169 per axle
Mercedes wheel alignment costs $169 per axle
Lexus wheel alignment costs $139.99 per axle
Visit their website to view current Midas coupons and offers ranging from tire rotation to new tire discounts to free alignment check.
Big O Tires
$79 for a 4-wheel alignment
It's $79 if you only need a front-end alignment or whether you need all wheels serviced.
They service your vehicle by appointment only.
NTB (is now Mavis Tire)
$89.99 flat fee for all-wheel alignments at NTB, whether it's the front or rear axle.
$10 off Wheel alignment coupon for most cars 12/31/20
*According to Autotrader, the average consumer keeps a new vehicle for only 6 years. The top 10 car owners keep the longest range from 9.7 years to 11.4 years, according to iSeeCars. Take these facts into consideration when choosing the duration of a car alignment warranty from 3-months to lifetime.
**If your vehicle requires new suspension parts, they will likely insist on making the repairs before performing an alignment. Shim kits and wedge adjustments will be an additional service charge for some vehicles that are not adjustable to factory specs.
How much does a Costco wheel alignment cost?
Unfortunately, Costco only sells and installs new tires and doesn't perform tire alignments. I'm sure if Costco did do wheel alignments, it would cost much less than most of its competitors in the industry. Like Discount Tire, you need to find an auto-alignment shop nearby if you buy Costco's new tires.
What is the Best Wheel Alignment Shop
I am confident all the auto repair shops are capable of aligning your tires properly. I don't think there is a best wheel alignment shop in the group.
Instead, it would be best if you tried to find a cheap alignment nearby. You should use the place with the cheapest price and gives you the best warranty if you are prone to hitting potholes.
FAQs
What are the Different Types of Wheel Alignment?
The type of wheel alignment will be determined by the kind of vehicle suspension your car has. Your local mechanic will likely recommend one of three types of tire alignments:
Front-end alignment – It's the most basic type of wheel alignment, though not always suggested for modern vehicles.
Thrust alignment – Is usually recommended for solid rear axle vehicles. A thrust alignment is a combination of the front-end and the thrusts to safeguard all four wheels that are identically square with each other.
Four-wheel alignment – This all-encompassing process combines a front-end alignment, thrust angles, and the rear axle angles. A mechanic would suggest a four-wheel alignment for all-wheel drive vehicles, four-wheel drive, and front-wheel drive cars with independent rear suspensions.
Importance of Proper Wheel Alignment
This diagram shows you a visual between aligning the wheels straight and adjusting the angles of a tire.
Wheel Alignment Angles Explained
Wheel alignment angles will be adjusted by the auto repair shop, per the manufacturer specifications. Returning the tire to the wheel alignment specs will improve handling, reduce tire wear, and ensure straightened steering wheel and driving on the road.
Here are the adjusted three angles:
Caster – Angle formed by the steering pivot point from the back to the front of the automobile.
Camber – Angle measured in degrees of the wheel's vertical alignment to the road.
Toe – Top-down view angle of the tires pointing inward or outward.
Do You Need an Alignment After Replacing Struts and Shocks?
A worn strut can cause a vehicle's alignment to be off and result in uneven tire wear. It's common to need a front end alignment after replacing the front shocks and struts. The angles of the tires are impacted after altering the suspension, like the struts. It is less common if you are just replacing the rear struts and shocks. Much of it will depend on your specific vehicle's suspension.
DIY Wheel Alignment
Here's a DIY front-end wheel alignment video explained. It can be done at home using the following tools:
Car jack
Wrenches (varying sizes)
Locking wrench
Crates (or something sturdy)
Rope or string
Tape measure
Unless you're very handy or a car geek, I probably wouldn't recommend doing a wheel alignment at home on your own.
Difference Between Wheel Alignment and Wheel Balancing?
A wheel alignment adjusts the wheels' direction and angle, so they are parallel with each other and perpendicular to the ground. Wheel balancing will offer a smoother ride in your vehicle.
Both problems will cause the steering wheel to shake, vibrate, or pulling of the vehicle. A wheel alignment will cause excessive tire wear vs. wheel balance, not as much.
Most local auto repair places that perform car alignments also do balancing.
How much does Walmart's Tire Services Cost?
Here are the Walmart Auto Care Centers services and price:
Basic tire installation – $15 per tire includes mounting, lifetime tire balance, valve TPMS/stems service pack, and rotation every 7,500 miles.
Value tire installation package – $25 per tire includes all the "Basic" services plus a road hazard protection warranty.
Lifetime rotation and balance – $12 per tire. You can bring in a tire purchased from anywhere, and Walmart will rotate and balance it every 7,500 miles for its lifetime.
Flat tire repair (tubeless) – $15 per tire. The Walmart mechanic will repair the tire per the RMA (Rubber Manufacturers Association) specifications.
Tire rotation – $2.50 per tire but does not include balancing and remounting costs if necessary.
Lugnut replacement – $2 per missing or broken lug nut
Walmart Alignment Coupon
As a frugal consumer, I'm always on the lookout for a coupon or deal. To my knowledge, because of their everyday low prices, there aren't any Walmart alignment coupons online or anything for the Auto Center.
The best you can do is buy a used Walmart gift card at a discount online from a reseller. Check out Raise.com for discounted gift cards. Because Walmart is worldwide and doesn't have coupons, the gift cards are not discounted much, but everything saved is something earned!
When will Walmart Auto Center Reopen
Walmart has over 2,500 Auto Care Centers in the US with certified mechanics.
Unfortunately, since mid-March, Walmart temporarily closed its Auto Care Centers due to COVID-19. They're committed to focusing their effort on essential store services. Walmart stated they'd soon begin to slowly reopen locations when they believe it's safe for both employees and consumers.
Wheel Alignment Cost Walmart Summary
Hopefully, you learned that all alignment procedures are the same, but the prices can vary. Chances are you've hit a few potholes if you drive with any regularity. Occasionally, a pothole or a bump into a curb can misalign your wheels.
According to TireBuyer, moderately priced tires tend to cost between $100-300 each. Spending $80 on a car alignment from your nearby shop can prolong your tires' life and save you money in the long-run.
Regular car maintenance can easily save you $10k in place of buying a new car ever few years. It's especially helpful if you use your car as an income producing asset as a side hustle
Shop around and look for alignment coupons online or check your local shop for specials.
FAQs
Can a bad alignment mess up my tires?
Yes, an improper wheel alignment can cause uneven wear on your tires. If not corrected immediately, it will cause premature wear and tear. It will make the car unsafe to drive, especially at high speeds. A minor misalignment can shorten the life of the tire by a few thousand miles, but a bad misalignment can wear tires out within a few hundred miles. You can save hundreds of dollars by repairing them quickly.
Does Walmart do free alignments?
No, Walmart doesn't do free tire alignments. In addition, they don't give free wheel alignments when you purchase new tires.
Who offers free alignment with tire purchase near me?
There aren't many places that offer a free car alignment with a tire purchase. Go to one of the 140+ Tire Discounters locations located primarily in the Midwest. They have locations in Alabama, Georgia, Indiana, Kentucky, Ohio, and Tennessee.
Tire Discounters offers a free wheel alignment with the purchase of 4-tires.
Is a lifetime wheel alignment worth it?
A lifetime wheel alignment is worth it if you use it. You will come out ahead after the second or third alignment.
According to the U.S. Department of Transportation's Federal Highway Administration, the average person drives about 13,500 miles each year. Tire alignments are recommended every 2-3 years, or when needed, such as a severe pothole. Autolist says the average person keeps their car about six years. If you plan to keep your car more than four years after your first wheel alignment, then consider buying the lifetime warranty.
Why doesn't Costco do wheel alignments?
Sadly, Costco does not perform tire alignments at any of their discount warehouses. It's likely because the machines are costly, and it requires specially trained technicians to align tires properly.