Have you ever thought about getting your nails done at Walmart? You could pick up all the things you need for home and get your nails done at the same time. Now that's what you call convenience!
Our review will discuss the most popular Walmart nail salon services and products offered, including details like prices, hours, and locations.
What Are The Walmart Nail Salon Prices?
Walmart nail salon prices are inexpensive and offer a variety of services. Most stores have a Regal Nail Salon in Walmart that take appointments and walk-ins for a low price.
Here are your nearby Walmart nail salon prices:
Acrylic Nails: $24.99+
Acrylic Nails (Fills Only): $17.99+
Gel Nails Color: $19.99+
Diamond Nails: $29.99+
Diamond Nails (Fills Only): $19.99+
UV Gel Nails: $33.99+
Pink & White Solar: $37.99+
Pink & White Solar (Fills Only): $28.99+
Solar Pink: $32.99+
Solar Pink (Fills Only): $19.99+
White Tips: $26.99+
White Tips (Fills Only): $17.99+
Manicure with French or Coloring $3 Extra: $10.99
Spa Pedicure with French or Coloring $3 Extra: $19.99
Spa Pedicure & Manicure: $29.99
Nail Repair: $5.99
Pink Fill Only: $18.99
Solar Color Nails: $38.99
Solar Color Nails Fill: $30.99
Powder Gel: $28.99
Powder Gel Fill: $18.99
Learn how Walmart Rollback price and returns work in-store and online.
What Are The Walmart Nail Salon Hours?
The Walmart nail salons are open all days of the week. In addition, the Walmart nail salon's open hours are aligned with the store hours to get your nails done in many cases.
Use the Regal Nails Salon store locator to find a nearby salon nearby. Most nail salons inside Walmart are open from 10 am to 8 pm on weekdays.
The Walmart nail salon weekend hours open between 9 am and 12 pm and close between 5 pm and 7 pm. Saturday hours tend to be 9 am to 7 pm, and Sunday salon hours tend to be 12 pm to 5 pm.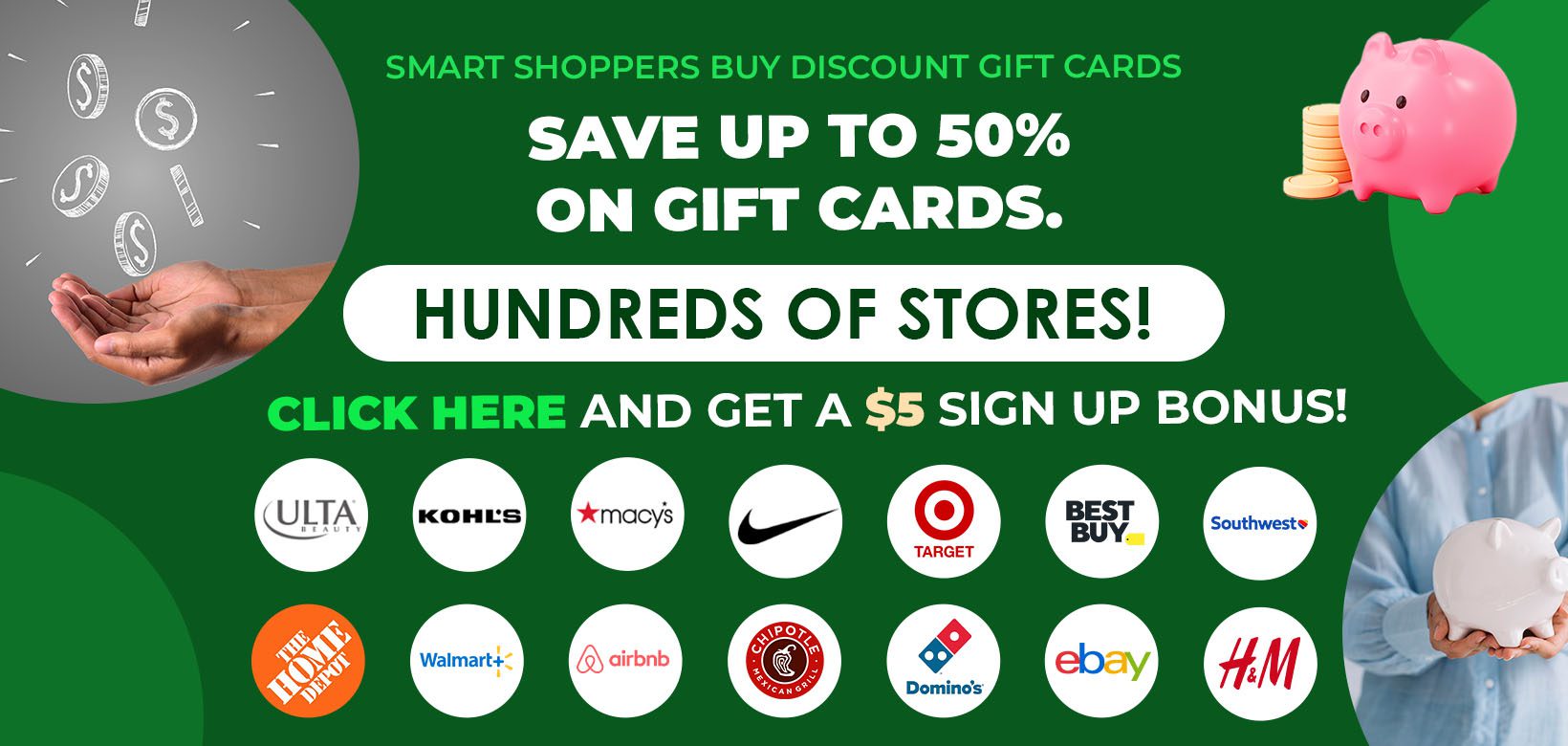 Monday: 10 AM – 8 PM
Tuesday: 10 AM – 8 PM
Wednesday: 10 AM – 8 PM
Thursday: 10 AM – 8 PM
Friday: 10 AM – 8 PM
Saturday: 9 AM – 7 PM
Sunday: 12 PM – 5 PM
Find a Regal Nail Salon near me using the store locator.
See what time the Walmart returns desk opens and closes while visiting your local store.
FAQs
Do you need a Regal Nail Salon appointment in Walmart before visiting?
No, Regal Nail Salons do not require an appointment to get service. Instead, you can walk in and be served on a first-come, first-serve basis.
The salon does not require an appointment if you want your nails done or wish to have any spa services.
Learn how to make a Walmart oil change appointment on your next visit.
Can you book a Walmart Nail Salon appointment online?
Some Walmart Nail Salons have online booking for a faster and easier experience. However, other in-store locations offer walk-in appointments only or call-ahead appointments via telephone.
Do Walmart Nail Salons have Shellac nails?
Yes, Walmart nail salons have Shellac polish available in almost every color. The Shellac polish is a mixture of gel and regular nail polish that gives your nails a sleek and smooth finish.
Are Gel Nails better than Acrylic Nails?
There are benefits to gel nails and benefits to acrylic nails.
Gel nails have a quicker application process and can be removed easily at home with acetone and aluminum foil. In addition, gel nails have a more natural finish compared to acrylic nails.
On the other hand, acrylic nails are less prone to breaking but have a longer application process. In addition, you must get them refilled every week to maintain their look.
However, the acrylic nail removal process can be tricky, and it is best to get a nail technician to remove them to keep your natural healthy nails safe.
What spa services can you get at a Walmart Nail Salon?
Walmart nail salons also offer pedicures, nail repair treatments, nail removal, and cutting and nail polish changes. In addition, you can get facials and eyelash extensions at Walmart nail salons.
Learn how to take a passport photo at Walmart.
What are Popular Walmart Nail Salon Services?
Finally, let's talk about the various nail art designs that you can get at Regal Nails Salon and Spa at Walmart. You can easily find all kinds of nail care and repair treatments and other beauty treatments such as waxing and facials.
Nail Art and Designs
Name a design, and Regal will have it. The professional staff at Regal have customized designs and make beautiful and intricate nail art in all shapes.
For example, you can get seasonal designs such as Christmas, a sparkly green for St Patrick's Day, or spooky jack-o-lanterns for Halloween nails. In addition, Regal has an array of one-of-a-kind nail art designs at a fraction of the cost.
You can also ask the staff for custom designs such as ombre effect nails or line art designs like stripes, stars, snowflakes, and other creative designs.
In addition, you can have accessories added to the nail art, such as crystals or gold flakes, to enhance the look.
You can make a Walmart nail salon appointment for any occasion such as parties, proms, weddings, or date nights. It's a one-stop shop for all your nail care needs.
Natural Nail Care
Regal offers nail care services such as manicures and pedicures for men and women at rock-bottom prices, so this is a great place to get your nails trimmed and polished by trained staff regularly since it doesn't take much out of your pocket.
You can choose to get the basic manicure or pedicure treatment. Each salon also offers deluxe treatments that have sugar scrubs and hydrating as well as exfoliating masks for the hands and feet.
Regal nail salons even offer a manicure and pedicure treatment for girls under 12. So it's a great place to go to for a relaxing mother-daughter spa day.
Nail Color
You can get your nails painted in all the colors of the rainbow at the Walmart Regal Salon. If you want to spice things up, you can get glitter nail polish available in every shade.
If you like to keep things simple, we recommend a matte monochrome look in a cool shade like pale pink.
White Tips
Do you want a French manicure but don't have the time? Don't worry! Regal has got you covered with its quick and easy white tips manicure.
An experienced staff member will apply pre-made French white tips on your nails, then apply two coats of primer to sanitize the nail beds and protect them from infection.
Next, the manicurist will apply a white nail powder to lock in the white tips and buff the nails to perfection. Finally, they apply a top coat of UV gel and cure it for a few seconds to complete your white tip manicure.
If you're short on time but need your nails to look classy and elegant, then a quick white tips French manicure is best.
Solar Nails
Solar nails are a type of acrylic nail for a natural nail look. A full white acrylic nail is placed over the natural nail, covering it entirely.
Then a pink nail is placed on top, but only on the nail bed. So you will have natural pink nails with white tips for the next two weeks!
There are advantages to getting solar nails.
Solar nails don't cause any discoloration on your natural nails, for starters. As a result, you don't have to stress about yellowing nail beds. Plus, solar nails are pretty easy to remove and will come off on their own after two weeks.
Acrylic Nails
The Walmart Nail Salons offer a range of acrylic nail options starting with clear tips for both hands.
They also have a clear tip fill option if you just want to top your existing manicure and maintain it. In addition, the salon offers a classic French airbrush as well as the standard pink or white manicure for both hands.
Acrylic Extensions
The Regal salons at Walmart also offer basic acrylic nail extensions. An acrylic nail is made of a monomer liquid combined with a polymer base to create a paste that's glued to your nails.
Once the acrylic extension sets and hardens, it can last for one month. The plastic overlays or extensions are also super glossy. We recommend acrylic if you want clean and healthy-looking natural nails for everyday wear.
However, you can jazz up your acrylic nails by asking the staff to paint them in funky nail polish colors or get jewel embellishments.
You'll be surprised to see that the extra bling doesn't cost much for acrylic nails, especially at Walmart locations.
Gel Nails
Gel nails are a popular alternative if you don't want to commit to acrylic nails. Getting a complete acrylic nail makeover can take some time but getting gel nails is quicker.
A gel nail looks more natural and glossy and will last as long as acrylic nails. It's a quick three-step process that involves applying a base coat, nail color, and a topcoat.
Each layer is cured under UV light for 2 minutes to allow it to set, and it's done. Gel nails typically last for two weeks, and the removal process is pretty straightforward.
To remove gel nails, you need to apply a good amount of acetone to the gel polish. Then wrap each nail in aluminum foil for approximately ten minutes. The polish will dissolve, and you can then wipe it off easily.
Diamond Nails
Try Diamond nails for a show-stopping manicure and some extra sparkle. Diamond nails are perfect for a wedding or prom event to add that wow factor to your outfit.
Firstly, acrylic nails are glued onto your natural nails, prepped and cleaned for applying a gel base coat, then curing it in an LED lamp. Then, a base color is applied and a top coat, then both layers are cured under UV light.
Finally, plastic or metal shards are added on top to reflect light, just like glass shards. The final layer is also cured so that it doesn't budge. It allows the shards to last for a good two weeks.
Dip Powder Nails
Dip powder nails are all the rage nowadays. It's a simple two-step process that involves dipping the nails in any nail color. Then, the manicurist at Regal Nails will add a layer of polish on top to seal in the powder and give it a shiny and smooth finish.
Dip powder nails are guaranteed to last four weeks with zero chipping or peeling. They're a great alternative to acrylic and gel nails if you want a quick manicure that lasts for weeks without breakage.
Dip powder nails are also much easier to remove, and you can do it yourself with some acetone.
Nail Repair
Walmart nail salons also offer nail repair services at affordable rates. You can ask the manicurist to give you a basic nail treatment to care for chipped or broken nails. The staff also fixes nails that are oddly shaped by filing and buffing them to perfection.
Walmart Nail Salon Spa Services
The Walmart nail salon has a range of additional spa services such as waxing, facials, and eyelash extensions.
That's in addition to getting your nail polish color changed for a cheap price. The manicurist will safely remove acrylic nail extensions and perform post-manicure cuticle care to keep your natural nails healthy.
Nail Packages
Regal Nails also has several attractive nail package services. For example, you can opt for a combined mani-pedi with a classic French manicure or solar white tips.
The mani-pedi package is also available for gel nails. The nail packages are a great way to get your nail treatments at a discounted price.
Waxing Services
You can also treat yourself to waxing services at a Walmart nail salon. The salon offers an entire leg, half leg, whole arm, half arm, underarm, bikini, Brazilian, back, stomach, cheek, lip, hairline, full face, feet, hands, and chin waxing.
So you can get all your body waxing needs and a professional manicure at the same salon.
Facials
The Walmart nail salon and spa also offers soothing facial treatments. Based on your skin type, you can choose from various options, such as fruit facials or brightening masks.
Eyelash Extensions
Walmart nail salon offers eyelash extensions attached to your natural lashes. The highly-trained staff applies each strand one by one to your natural lash line to create a fuller set of eyelashes.
We recommend getting the procedure done by a professional nail salon for even eyelash extensions with no gaps. The extensions will last for up to six weeks with proper care.
Learn the Walmart return policy for batteries with no receipt, TVs, and air mattresses and furniture.
Regal Nails Salon & Spa Customer Support and Staff
Regal Nail Salon and Spa has a team of highly trained staff that includes experienced manicurists and beauty experts. The manicurists are trained in nail art and can apply beautiful designs such as Shellac nails, diamond nails, and even lace nail art.
The manicurists can also paint various motifs such as snowflakes for Christmas or cobwebs and spiders for Halloween.
The overall ambiance of the salon is very relaxing and soothing. In addition, salons inside Walmart are kept clean and hygienic for the steady stream of daily customers.
The staff sanitizes all tools and equipment regularly to always be ready for the next customer throughout the day.
If you have any concerns and skin conditions, give the staff a heads up, and they will take extra precautions for your skin and nails.
All the equipment used at Regal is generally safe for the skin and hands. In addition, the staff performs pre-manicure and post-manicure treatments to reduce the risk of bacterial infection.
Each manicurist will prep your nails by cleaning them with a germ-killing solution and a dehydrator solution. It's designed to dissolve any residue on the nails that will hinder the nail polish application process.
After your nails are done, the manicurist will apply nourishing cuticle oils to your hands. It keeps your skin and cuticles smooth and supple to stop them from drying out during the application process.
See the local Walmart pharmacy open and close hours for convenience.
How Did Regal Nails Start in Walmart Stores?
Meet the brand behind Walmart Nail Salon – the renowned Regal Nails Salon & Spa! The franchise was established in 1997 at Baton Rouge in Los Angeles.
So, how did this budding nail franchise make it to Walmart?
The story goes that in October 1997, a nail shop was all set to open at the Walmart in Shreveport in Los Angeles when the vendor pulled out last minute.
So Walmart turned to Regal Nails, and they did not disappoint. In fact, Regal set up a brand new nail shop in Walmart in a single day. But, of course, launching a salon in 24 hours is no easy feat.
Regal Nails has become the largest nail salon franchise in the United States from that point onwards.
Most of their salons are located inside Walmart stores, so they are easily accessible to customers in the US.
Customers can get manicures, pedicures, nail art, acrylic nail overlays, acrylic treatment, dip powder nails, and other services such as expensive wax treatment, facials, eyelash extensions, styling, and shading at Regal Nail Salon in Walmart.
In addition, customers can also purchase personal nail kits such as electric drilling kits and manicure sets at your nearest Walmart supercenter. You can also get press-on nails, acrylic nail tools, dip powder sets, and the best hair dye for weaves and hair, including purple.
See our guide on ways to save $10,000 fast in a year.
Regal Nail Salon Franchise Goals
Regal Nails is on a mission to provide the best nail services at an affordable price.
Regal's has made nail art available to all people in a nail salon industry where a select few could only afford luxury nail polish.
Regal believes that everyone deserves to look and feel beautiful regardless of how much cash they have in their pockets.
Regal is against the gentrification of nail art and wants beauty treatments to be accessible to every single person. In addition, the franchise wants customers to think of three things when they see the Regal logo: relaxation, quality service, and value for money.
Every time an entrepreneur teams up with Regal to open a new franchised nail salon business, and Regal supports them by providing quality service at affordable prices.
The goal is that each customer walks out feeling more refreshed and relaxed than when they walked in! Its built a strong base of loyal customers over the years who are guaranteed a flawless manicure on every visit.
Regular customers come to the Regal nail salon in Walmart because they want high-end nail salon treatments. It's the most trusted nail salon franchise in the whole country.
See our guide on the Walmart check cashing policy and MoneyCard services.
Walmart Nail Salon Prices, Hours Near Me Summary
The Walmart nail salon can be your one-stop-shop for a relaxing day. You can get a cheap manicure that looks beautiful while shopping for groceries and financial services at Walmart like Walmart2Walmart money transfers, cash international checks, carpet cleaner rentals, make duplicate keys, and a cheap place to get a haircut.
It's a great place to rewind and relax in the middle of the day.
Learn how much an alignment costs at Walmart on your next visit.