Walmart is a massive hub for retail shopping in the US. It can be a great alternative to banks, credit unions, or other financial institutions for someone looking to cash a check or any other financial services. Walmart check cashing and other money services with MoneyCard are usually offered through its Money Centers, found in your local store.
But here is the catch: Walmart's check-cashing fees can be as high as $4 to $8 per check. This is steep for a frugal consumer!
So here is the question: Why would you choose Walmart check cashing at a high fee when a bank is normally free? There are a variety of reasons to opt for Walmart check to cash. The most common ones include: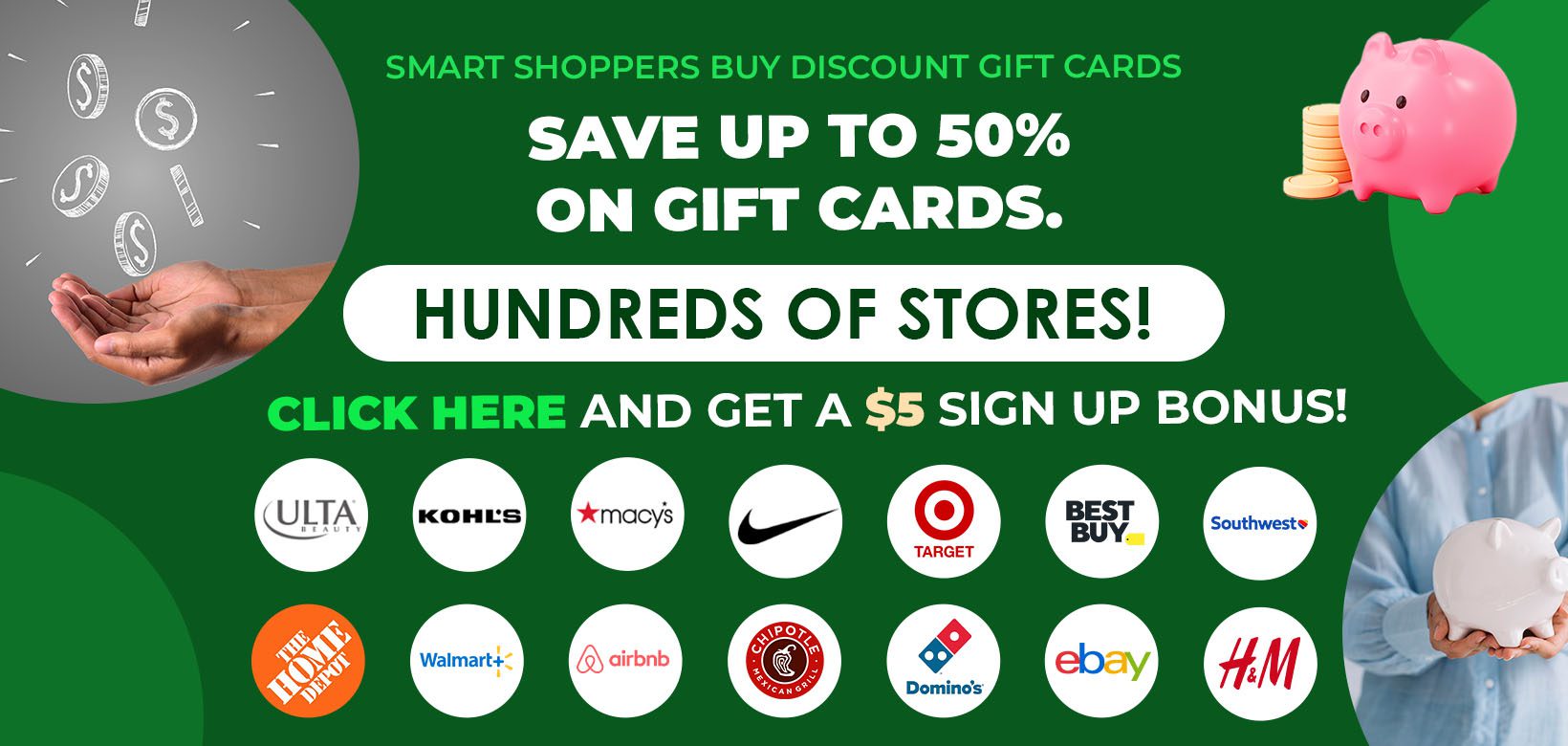 No bank account: What happens if you receive payment via check but don't have a bank account? Banking services will be unavailable to you. But everyone has a bank account! Right? Wrong! Per the FDIC, 5.4% of US households don't have a bank account. They're referred to as "unbanked," adults that don't have bank accounts. To the unbanked population, Walmart check cashing may seem like a godsend!
Want to cash a check at an odd hour? What if you want to cash a check at 7:00 p.m. on a weeknight or a Sunday. Banks and credit unions are closed. It is ideal for people who work through or past banking hours.
Convenience: The convenience of cashing your checks while running other errands is a big plus. Let's say you go shopping at one of the over 4,500 Walmart in the US. Instead of going to the bank to cash your check, you can do your financial services at Walmart.
The $4 to $8 fee can be easily justified in such situations. That is the price you pay for financial convenience. But before you rush to a nearby store, you first need to understand the Walmart check cashing policy.
You'll learn everything about Walmart's check-cashing policy, including limits, types of acceptable checks, as well as other money services with MoneyCard.
How to Cash a Check at Walmart?
Walmart is an ideal place to cash a check past the banking hours or for someone who needs to cash a check without a bank account.
First, the check must be endorsed with your signature, and you must provide a government-issued photo ID.
For someone using Walmart check cashing services for the first time, you may be asked to provide your social security number for identity confirmation. You'll only need to provide your SSN once and not again for future transactions.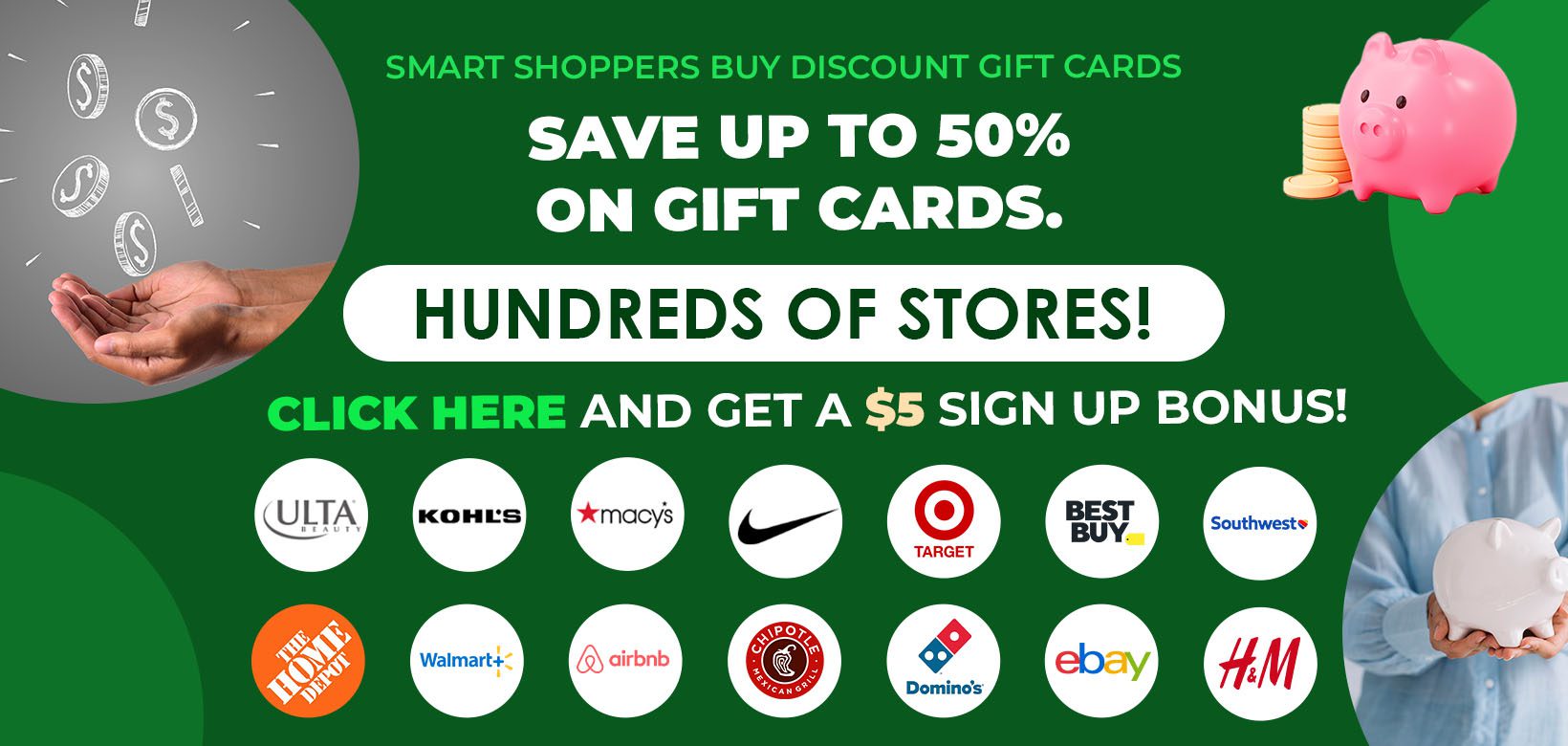 Walmart only offers in-store check cashing services via its Money Centers. Simply take your endorsed check and a photo ID to the Money Center service desk or any cashier. The cashier will then approve your ID and authorize your check.
You'll then be required to pay a processing fee. You can pay the transaction fee with cash, a debit card or deduct it from your check. It's up to you!
Once your check has been processed, you can choose to receive the funds in cash or reload the money to your Walmart Money Card.
What Types of Checks Does Walmart Cash?
Per the Walmart check cashing policy, eligible checks should be cashed during regular store hours at the Money Center Services desk or the customer service desk.
Here are the check types that you can cash at Walmart:
Payroll
Stimulus
Tax refunds
Government
Insurance settlement
Cashiers'
MoneyGram money orders purchased at Walmart
Business
Preprinted
Two-party personal
401(k) or retirement distributions
Out-of-state
It is important to note that Walmart treats out-of-state checks the same way it treats in-state checks; they're eligible for cashing at any location.
It is important to note that Walmart treats out-of-state checks the same way it treats in-state checks; they're eligible for cashing at any location.
The unfortunate risk of fraud and theft associated with cash checking is a perennial threat to many financial institutions. Walmart isn't immune to these. To keep fraudsters at bay, the retailer imposes restrictions on the types of checks that can be cashed in-store at Walmart's money services center.
The good thing about this is that as long as it's a pre-printed check, Walmart will cash it for you. This makes it very convenient for people who want to save themselves extra trips to the bank to get access to their money.
If you still have doubts about whether your check will be cashed at Walmart or not, you can just visit the customer service desk and show them your check. The people who work at Walmart are well-trained in the aspects of check cashing and will let you know if you have a doubt about your particular check.
One thing you might need to keep in mind is that Walmart won't cash personal checks. Unfortunately, those kinds of checks will require a trip to the bank.
Does Walmart Cash 3rd Party Checks?
Most retailers, along with Walmart, do not cash third-party checks because they carry a high risk of fraud and theft. A third-party check is one that has been signed over to a second person by the original payee.
But this isn't unique to Walmart. You will rarely find any grocery or convenience stores that cash them.
Luckily, some banks, credit unions and check cashing stores cash third-party checks across the country.
See our related article titled, "Where Can I Cash a Third-Party Check?"
Can Someone Else Cash my Check for me at Walmart?
The short answer is no! The check requires your endorsement, and you will need to show your government-issued photo ID. That means you can't send someone else to cash a check for you. This may amount to attempted fraud.
The only way to do this is to endorse it over to them, in which case, it becomes a third-party check, of which Walmart won't cash. So there's no way around it. You just need to visit your nearby Walmart money services desk and cash your check in-person.
Can You Cash a Payroll Check at Walmart?
You can cash a payroll check at Walmart. Banks and other cash checking places get long lines at the end of the month due to payday. Avoid the lines and bring your check and cash it at your local Walmart as you shop.
As long as it's a preprinted check or authorized by Walmart check cashing policy, you won't have any problems.
Make sure that you correctly endorse your payroll check. They will not cash a check without an ID; a government-issued photo ID.
Does Walmart Cash Stimulus Checks?
Walmart is among the largest retailers out there that will cash your stimulus check. A stimulus check is usually an IRS refund check issued to a taxpayer. It's considered a government check which is largely considered safe.
Most banks are waiving fees for stimulus checks, and it's easiest to deposit it in your account.
But, over 7 million people do not have bank accounts and are considered "unbanked." Walmart is an alternative place to cash your stimulus check.
Walmart will cash a refund check up to $7,500. Expect to pay a $4 fee for stimulus checks up to $1000 and $8 for a check above $1,000. You can choose to get your money in cash or have it loaded to your Walmart MoneyCard.
Does Walmart Cash Personal Checks?
The only types of personal checks accepted are two-party personal checks, which are limited to $200 per transaction. Otherwise, Walmart generally doesn't cash personal checks.
It's because personal checks are usually handwritten, and they're drawn directly from an individual's account. It means they carry a high risk of fraud and theft. In the event the check writer doesn't have enough funds, it will also bounce. Walmart avoids personal checks to avoid all these problems.
Your best bet is to cash the personal check at the account holder's issuing bank. You can also try your own bank or credit union, although they will likely limit the transaction amount.
Does Walmart Cash Social Security Checks?
Walmart allows you to cash social security checks. They are usually classified as 401(k) or any other retirement distributions checks. You can choose to receive the funds in cash or add the money to your Walmart MoneyCard.
The Walmart MoneyCard is a good alternative to cash if you're already a prepaid card account holder. Walmart will waive the reload fee if you choose to add the funds onto a Walmart MoneyCard.
Does Walmart Cash Insurance Checks?
Walmart does cash insurance settlement checks. When an insurance company pays your car repairs, they endorse the check to you. You can cash the check at Walmart if it's made out to you and not the autobody shop.
However, the insurance company may put the name of the repair shop on the check. Even if you endorse the check over to the fix-it shop, Walmart will not accept it because it becomes a third-party check.
How Large of a Check Will Walmart Cash?
Walmart can cash a check as large as $5,000. It can increase to $7,500 during the tax months, from January to April. Walmart increases the limit during the tax season so that customers can spend their tax refunds.
How Much Does Walmart Charge to Cash a Check?
Walmart Check-Cashing Fees range from $4 to $8 and depend on the type of check and the amount. Here are the Walmart fees:
The fee is limited to $4 for most printed checks up to $1,000
The maximum fee is $8 for checks over $1,000
The maximum fee is $6 for two-party personal checks
What are the Walmart Check Cashing Limits?
To protect itself and its customers, Walmart sets check cashing limits based on the time of the year and the type of check. Walmart check cashing limits are as follows:
From May to December: The limit is $5,000.
January to April: These are the tax months. During the tax season, customers are more likely to bring in larger checks due to their tax refunds. To accommodate large checks, Walmart temporarily increases the check cashing limit to $7,500.
Two-party personal checks: You can cash two-party personal checks up to $200.
Walmart customers are limited to three transactions per day. You should also note that some Walmart stores may set lower limits depending on the location. Call your local Walmart customer service desk before you bring a large check for cashing.
How to Cash a Walmart Money Order?
Walmart limits cashable money orders specifically to MoneyGram orders that were purchased at Walmart. You can purchase MoneyGram money orders up to $ 1000 with your debit card or in cash.
How Much Does Walmart Charge to Cash a Money Order?
Walmart charges 88 cents to cash each money order, but the fees may vary by location. Call your local store to verify the current fees and hours.
What Other Money Services Does Walmart Offer?
Walmart Money Center offers many other financial services, including bill pay online and in-store, order bank checks, transfer money, and more. The money services are a convenience to customers that accommodate busy schedules with time-sensitive matters.
Here are the money services offered at Walmart:
Order Bank Checks from Walmart
Through WalmartChecks.com, you can order both business and personal checks. Customers are allowed to order between 150 to 600 checks per order.
The checks can be personalized with popular custom designs, including personal pictures, business logos, or any other branding materials you may choose. They also sell character checks from Star Wars, Star Trek, and The Minions.
You will need your bank account details, including the starting number, your account number, and the routing number when ordering.
Ordering Walmart checks costs between $8 to $50 per order, depending on the type, order size, and customization.
Walmart Money Transfer
Walmart allows you to transfer money in the following two ways:
MoneyGram
Using the MoneyGram portal or the Walmart app, you can transfer money from one online account to another for domestic and international transfers.
With MoneyGram, you can transfer money to over 200 countries and territories.
What are the fees for MoneyGram transfers?
For domestic transfers between $50 and $900, the flat fee is $11.50.
For domestic transfers above $900, the fee is 2% of the amount.
The fee is $4 for international transfers, which excludes the exchange rate fee.
Walmart2Walmart Powered by Ria
This money transfer service allows you to transfer money from one Walmart location to another, where it can be picked up. The service accommodates direct-to-bank-account, in-store pickup, direct-to-mobile-wallet transfers, and at-home delivery transfers. These services are available in 165 participating countries.
What are the Walmart2Walmart Powered by Ria fees?
The fee is $4 for domestic transfers.
The fee is for international transfers, excluding the exchange rate fee.
What Bills Can You Pay at Walmart?
Walmart Bill Pay service allows customers to pay over 15,000 billers either in-store, via the Walmart app, or online.
Here is the list of bills that you can pay at Walmart via Bill Pay:
Electric
Gas
Cable
Credit Card
Loans
Insurance
Auto
Utilities
Taxes
Phone
Rent
Mortgage
Citations and tickets
Healthcare
Coinstar
Walmart has Coinstar machines in most of its store locations. The coin counting machines allow you to deposit your spare change and get cashback. Although you may not find a Coinstar in every Walmart store location, you are sure to find a nearby location with the kiosk across 50 states.
To exchange in your loose change at a Coinstar, just dump the coins into the kiosk. The Coinstar system counts the coins and gives you cash back.
But such convenience doesn't come for free. Coinstar's fee is about 11.9% nationally. It could be more or less depending on the Walmart location you visit. That means if you deposit coins worth $100, Coinstar will take a cut of about $12!
A frugal consumer living a frugal life would consider Coinstar a scam, but there is a way to avoid the fees. You can convert your coins for free. To skip the fee, cash in your coins for an e-Gift card or donate them to your favorite charity.
See our related article about coin counting machines near me.
What is a Walmart Money Card?
MoneyCard is a reloadable Walmart debit card. You can use the Walmart MoneyCard at any place that accepts Visa debit cards.
It comes with three huge benefits for customers:
No overdraft fees: It eliminates the chances of incurring an overdraft fee. Unlike a regular debit card, you cannot spend beyond what you have loaded onto the card; no overdraft fees.
Load the card with a check: Whenever you cash a check at Walmart, you can have the amount loaded onto a MoneyCard. Walmart will waive the typical reload fee.
Safer than Cash: Instead of carrying large amounts of cash, it is safer to load the money in the Walmart MoneyCard and spend it through the card.
Using it like a debit card: The Walmart MoneyCard is loaded with your own money, which means it can work like a debit card. This means that it comes with a MasterCard or Visa branding, letting you use it for in-store purchases as well as for online banking.
Setting up direct deposits: You can use this card to set up a direct deposit with your employer. If you go through this option, you'll get funds in your bank faster than getting them transferred to your bank.
Extra perks: Rewards and points are common when you use a Walmart MoneyCard. You can get 3% back when using it online on the Walmart website and 2% back when you get gas at a Walmart-branded gas station.
How to Get a Walmart MoneyCard
If you like the benefits that come with a Walmart MoneyCard, you can cash your check and have your money put into the card. However, you'll need to get your hands on a card first. There are two ways in which you can get access to a Walmart MoneyCard.
In-Store
You can walk into any Walmart and apply for a MoneyCard in-store. There will be a $3 setup fee that you'll need to pay first, but you can set it up and start using it on the same day. This is a convenient option for people who prefer to deal with their money the old fashioned way and don't want to go with the online option.
Online Requests
If you don't want to visit a Walmart outlet to get your MoneyCard, you can order it online , as well. You'll have to wait for a few days before you receive the card in the mail. Once this is done, you can visit a Walmart outlet and ask the cashier to load your money into it via checks.
For frugal consumers, this comes with two benefits. The first is that it saves you a trip to Walmart for picking up your card. The other is that you can waive off your $3 setup fee when you do this, freeing up more money for you to spend.
How do you Transfer PayPal to Walmart MoneyCard?
To transfer your PayPal balance to your Walmart MoneyCard, you first need to link it to your PayPal account. Log in and add it by inputting the ACH number and routing number.
You can start transferring money once the two accounts are linked. If you want to transfer your PayPal balance to your Walmart MoneyCard, just click the "Withdraw" button and select your MoneyCard bank account. PayPal will credit your MoneyCard account within 2-3 business days.
How to Check Pending Deposits on Walmart's MoneyCard?
You will need to download the Walmart MoneyCard mobile app to receive deposit notifications and track your balance. With the app, you will receive instant alerts anytime a deposit is received.
Contact your employer or benefits provider for the tracking number if the deposits aren't posting as expected. Give the number to the Walmart MoneyCard customer care department to check any pending deposits and when they will be processed and available for use.
What Time Does Walmart Money Card Process Deposits?
Walmart MoneyCard offers ASAP Direct Deposit. While there is no specific time at which it processes deposits, your account will be credited as soon as your employer's information is received.
What Time Does Walmart Green Dot Post Direct Deposits?
There isn't a single or specific time at which Walmart Green Dot card posts direct deposits. But it is safe to say that Walmart Green Dot posts the direct deposits as soon as they're received. Your card will be credited once the information is received from your employer.
What are the Walmart Money Center Store Hours of Operation?
The Walmart Money Center store hours of operation are:
Monday through Saturday: 8 a.m. to 8 p.m.
Sundays: 10 a.m. to 6 p.m.
The exact times can vary by location. For example, some of the locations near me are open until 10 p.m.
If you need extended hours, see our guide on the best 24-hour check cashing near me.
Walmart Check Cashing Policy Summary
Walmart isn't just a hub for retail shopping and auto services but a great alternative to banks and credit unions for financial services. Although Walmart cash checking services come at a fee, they come in handy to the unbanked population or anyone looking to cash a check at an odd hour.
Apart from Walmart cash checking, the retailer offers many other in-store Walmart money services via the Money Center. Popular services include Walmart Bill Pay, get cheap money orders, check ordering, Walmart Money Transfer, make copies, fuel stations, get keys made, ATM, sell stamps, Coinstar kiosks, cheap fax services, and Walmart MoneyCard. The ATMs do not let you withdraw $5, nor do the ATMs dispense $10.
All these services offer great convenience and help customers attend to time-sensitive matters while accommodating tight schedules.