How often do you clean your carpets? Whether weekly, monthly or just a few times per year, hiring someone to clean your carpets can be very expensive. In today's economy, where every dollar counts, you need a way to keep your carpets clean without spending a fortune. The most practical way to save money in this process is by taking advantage of Walmart carpet cleaner rental services near you.
Rug Doctor, a company that rents and sells quality carpet cleaning machines and products. It has partnered with ATV Inc to provide Rug Doctor carpet cleaning rental kiosks in many Walmart locations across the US. Renting vs. buying a carpet steam cleaner is a money-saving convenience for customers.
Yes, you can rent a Rug Doctor carpet cleaner for 24 hours or more from your nearest Walmart store locations to deep clean your carpets, rugs, the interior of your vehicle, and even your upholstered furniture. So, how much does a Walmart carpet cleaner rental cost, and how can you rent one?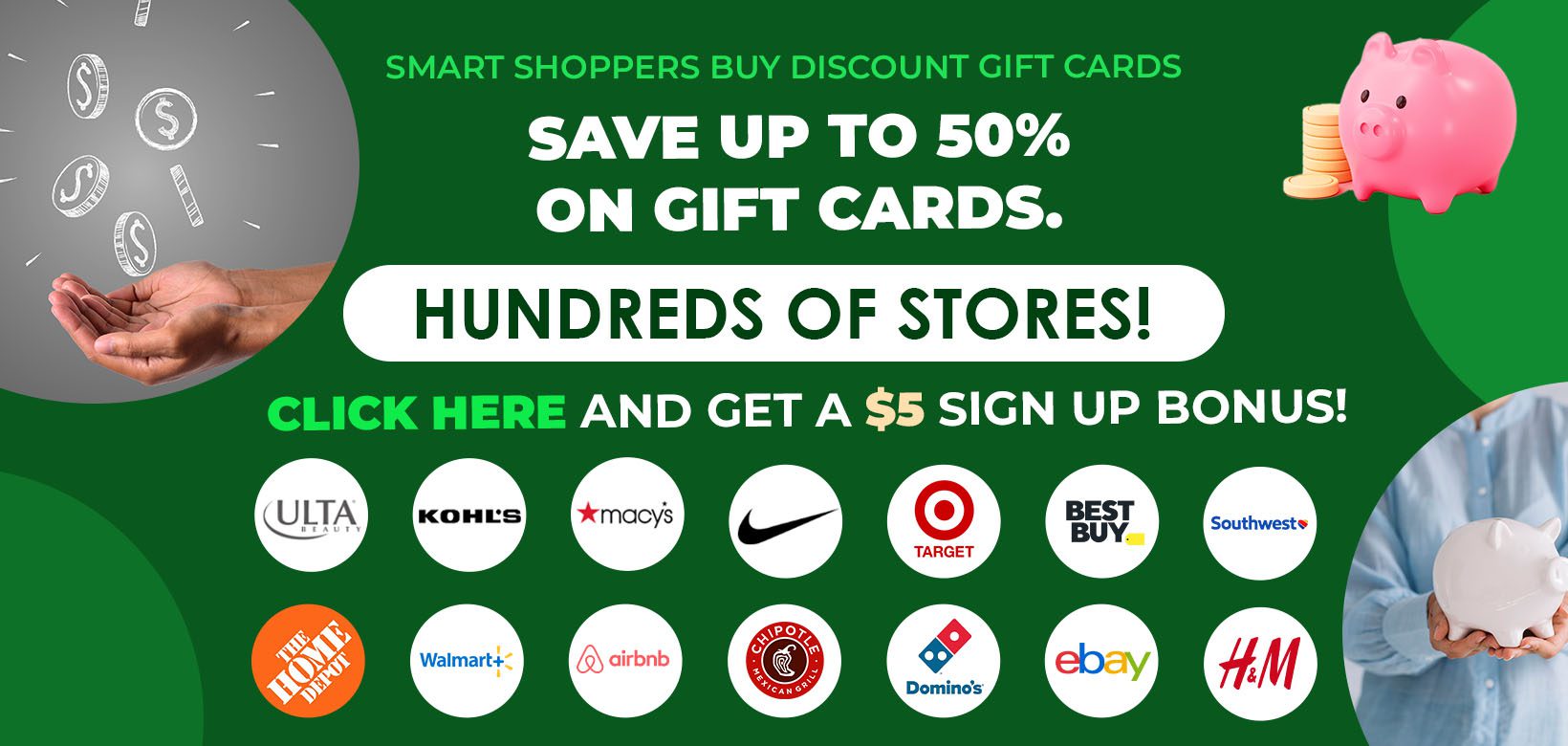 Use this article to learn everything you need to know about Walmart carpet cleaner rentals near you.
What Types of Walmart Carpet Shampooer Rentals are There?
Before you get started with the renting process, it is important to know the types of Walmart carpet shampooer machines available and where to find them. Walmart carpet cleaner rental machines are available in many Walmart locations and are offered through self-service kiosks.
Depending on the location, the kiosks will offer different models.
What are the different Rug Doctor models available for rent at Walmart?
Mighty Pro
Wide Track
X3
Pro Portable
Pro Deep
How Much Does a Walmart Carpet Cleaner Rental Cost?
Walmart carpet cleaner rental costs vary depending on the rental period and the Rug Doctor model. The 24-hour rental cost will vary from $25-$35, based on the machine model.
Here are approximate prices from the Rug Doctor online reservations system and Walmart store customer service representatives for a 24-hour rental: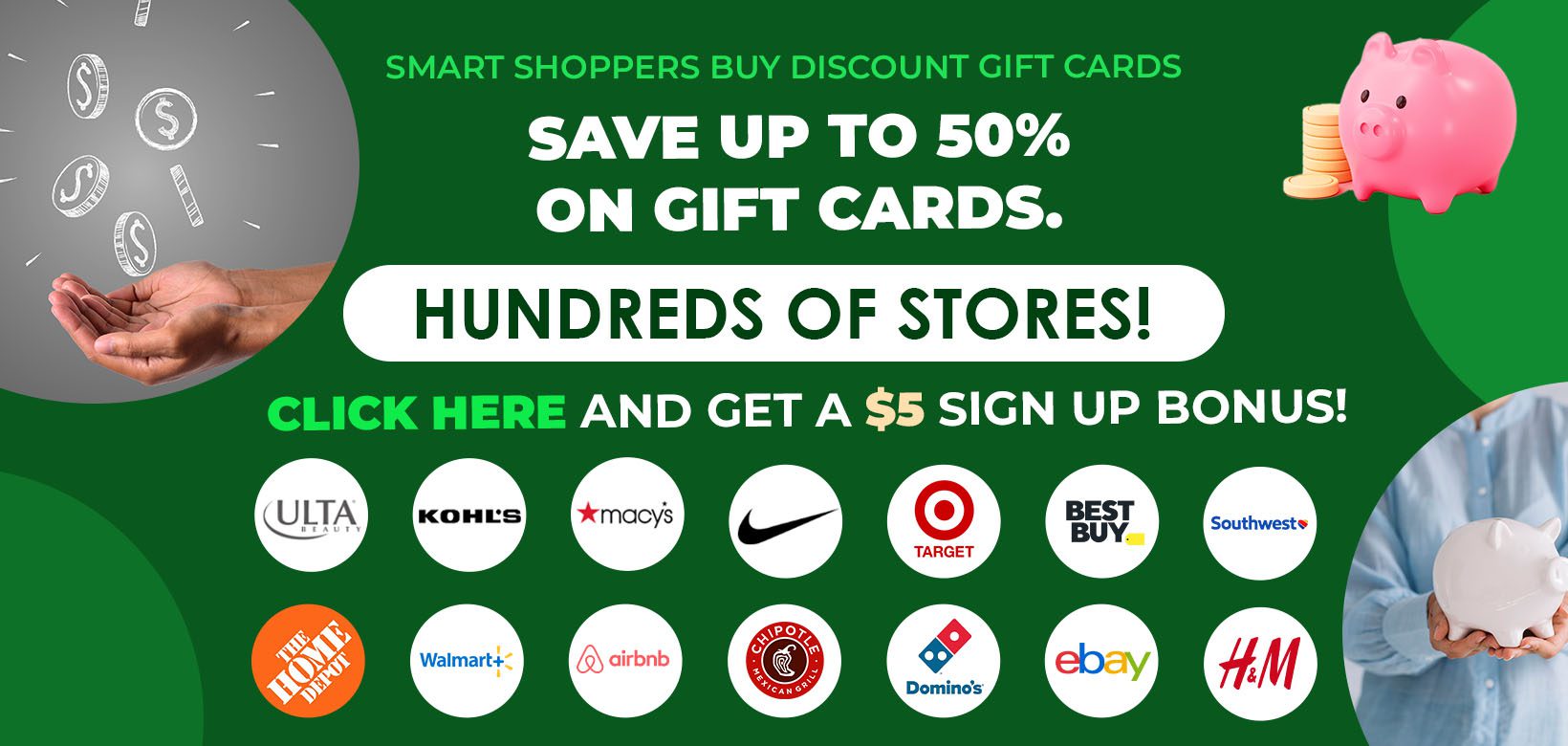 Mighty Pro – $30
Pro Deep – $35
Pro – $25
Wide Track – $30
X3 – $30
One thing to note is that the rental cost doesn't include the cost of cleaning solutions. You can buy Rug Doctor branded cleaning solutions at Walmart.
Prices range from $10 to $25, and there are options for specialized cleaning solutions that address your unique needs, such as pet stains removal and pre-treatment.
Though Rug Doctor recommends that customers use Rug Doctor's solution for best results, there is no requirement. So if you find their cleaning solutions are beyond your reach, you can use a different brand.
Even better, you can DIY your own cleaning solutions to realize more savings.
Walmart won't charge you any late fees for carpet cleaner rentals. But if you don't return the machine by its due date and time, Rug Doctor will charge you a fee for every extra day you stay with the machine.
For example, if you rent a Wide Track machine for 48 hours and return it two days late, you will be charged $30 per day for the delay, hence $60 extra for the two days. That means you will have to pay a total of $120!
These late return fees may add to your costs and derail any savings from a frugal consumer. To avoid being slapped with late-return fees, make sure you return the cleaner on time.
How to Rent a Walmart Carpet Cleaner?
Now that you know how much a Walmart carpet cleaner rental costs, and the consequences for any late return from Rug Doctor, it is time to get into the process of renting one. As we had noted earlier, Walmart carpet cleaning rental services are provided via Rug Doctor's self-service kiosks.
Usually, these kiosks bear bright signage and can be found in the front of Walmart store and near the customer service desk.
You can use Rug Doctor's rental locator to find Walmart carpet rental services near you. This will save you a futile trip, just in case your local store doesn't offer carpet cleaners. But with about 36,000 rental locations across the US, you are sure to find a suitable location.
Here are the easy steps on renting a Walmart carpet cleaner from your local kiosk:
Select the machine: Use the touch screen to select the machine you want. Then, follow the easy directions on the screen.
Enter your details: Enter your personal information such as name, address, and phone number.
Swipe your card: To pay the rental fee, you will be asked to swipe your Walmart Money Card, credit card, or debit card.
Remove the machine: Once your card is accepted, the door unlocks automatically so that you can take your carpet shampooer machine.
A confirmation email is generated automatically with details about the type of machine and your rental period. Tilt it back and push forward as you walk.
Can you rent a Rug Doctor online?
As long as your local store allows it, you can reserve a machine online now. Follow these steps to rent online:
Go to Rug Doctor rental
Enter your zip code and models (you can select more than one)
Select your preferred grocery or retail store location (or choose to have it delivered)
Click the "Reserve Now" button
Add any extra Rug Doctor accessories or cleaning solutions to your shopping cart
Enter your contact information and credit card number to pay online
Go pick up your machine
Can I pick up my carpet cleaning machine 24-hours a day?
The Rug Doctor online store has select stores that will rent carpet cleaners 24-hours a day. It will depend on the store, model, and its availability. There is a 24-hour Walmart near me that offered me immediate pickup.
What types of Rug Doctors can I rent online?
The Rug Doctor website offers a variety of cleaning machines you can rent, including:
Indoor machines – Designed to clean carpets, auto detailing carpet extractors, furniture, and upholstery
Outdoor machines – Wet and dry vacuum, electric pressure washer
Accessories – Floor dryer to reduce carpet drying time or for plumbing emergencies such as basement flooding
Can I have a Rug Doctor rental delivered to my house?
Yes, you can schedule an online delivery of a Rug Doctor cleaning machine. It's a terrific option if you don't want to leave your house during a pandemic. The machine can potentially be delivered within a couple of hours. Follow these steps for home delivery:
Go to Rug Doctor rental
Enter your zip code and models (you can select more than one)
You will see a "Schedule Delivery" button at the top, assuming the service is offered in your zip code
Select your start and end dates
You'll then be redirected to a Rug Doctor partner site, like Skipti
Select your delivery and return time windows.
Create an account and enter your credit card information
Wait for the delivery!
How to Return a Rug Doctor to Walmart?
After you are done cleaning your carpets, you need to make sure that you return the machine as required. Remember the late-return fees from Rug Doctor? To avoid them, make sure you don't breach the rental period.
Returning a Rug Doctor to Walmart is pretty simple. All you need to do is re-enter your details via the kiosk's touch screen to unlock it. Then, place the machine back into the kiosk.
Just a few things to note, though.
Before returning the carpet cleaner to Walmart, it makes sense to take time to empty and clean it properly. Walmart doesn't require you to do that, and there is no penalty for returning the machine uncleaned. It helps keep the machine in good working order, and other users will be happier renting a clean machine.
How do you use a Rug Doctor?
For maximum results, it is vital to learn the basics of using a Rug Doctor. First, it is essential to note that the Walmart carpet cleaner rental machine is specifically designed to deep clean carpets and rugs.
Here is a step-by-step guide on how to use the machine:
Pre-treatment: Apply a pre-treatment solution on any areas with stubborn stains before the deep cleaning.
Two gallons of water: Fill a bucket with two gallons of water -hot water is recommended unless you are cleaning wool rugs. These can suffer fiber shrinkage with hot water.
Measure cleaning solution: Measure one-quarter to a half-cup of cleaning solutions depending on how dirty the carpet is. Pour it directly into the bucket of water. The dirtier the carpet, the more cleaning solution needed.
Fill the empty lower tank: Lift the exterior lid of the machine. Remove the interior tank and set it aside to access the empty lower tank. Pour the contents of your bucket into this tank. Return the interior tank and close the exterior lid.
Check the connections: These are usually located at the back of the carpet cleaner. Ensure the main hose and metal coupler mechanism are securely attached. The connections shouldn't be loose.
Adjust accordingly: Adjust the telescoping handle to your desired position and move the machine to where you want to start your cleaning. Move the switch to the carpet setting, and then plug the machine into a power outlet.
Start cleaning: To start the cleaning process, press the button located on the top of the handle. The machine will start dispensing the water-cleaning solution. Pull it slowly backward to clean your chosen location. To move it to the next desired location, release the button and move it forward. Push the button again and move the machine slowly to continue the cleaning process.
What about using the upholstery Tool?
To ensure that you are getting the best value for your money, you should take advantage of the upholstery tool while you have the machine. It is a handy tool for cleaning carpeted stairs, upholstered furniture like sofas and chairs, and your car's carpeting.
The cleaning process is pretty much the same, but you will need to switch the machine connections. To do that, hold the coupler down and insert the solution line from the tool into the coupler. Then, disconnect the hose from the main unit and connect it to the upholstery tool base.
Here's a step-by-step video on how to use the Rug Doctor hand tool attachment:
When you are done using the upholstery tool, switch the machine connections back to their original carpet cleaning positions.
What should you not clean with a carpet cleaning machine?
Avoid using the carpet cleaner, solutions, and attachments on silk, jute, braided, sisal, or hand-loomed carpeting and rugs. It is also not recommended to use the machine on hardwood floor surfaces because too much water and steam can cause buckling.
How to Clean a Rug Doctor Machine Before Returning to Walmart?
As we stated, Walmart doesn't require users to clean the carpet cleaner before returning it. They won't charge any fees if you return it dirty. However, it is considerate to take the time to empty and clean the machine and keep it in good working order.
How can you clean a Rug Doctor machine after use and before returning it to Walmart? Here is a step-by-step approach on how to do precisely that.
Empty the dirty water: Remove the top tank and empty the dirty water. You can pour it into a tub, toilet, or sink. To allow any excess dirty water to drain out, unplug the machine, take it to the bathroom tub or outdoors, and tilt it forward.
Remove the filter: The filter is located inside of the transparent dome. Remove it and run it under tap water to remove any residue, dirt, or hair.
Clean the dome: Use a damp cloth or paper towel to clean the inside of the dome before replacing the filter.
Clean the underside and the brushes: Tilt the machine forward. Using a napkin, gently clean the underside of the machine and the brushes.
Clean the upholstery tool: If you used the upholstery tool, spray out any remaining water through the tool to a sink or bathtub. Then, follow steps 2 through 4 to clean the machine.
What is the Best Rug Doctor Cleaning Solution?
With a high rating on Amazon, the Oxy Steam Carpet Cleaner solution is one of the best Rug Doctor cleaning solutions. Here is why:
Removes deep dirt and stains: It has oxygen-activated cleaning boosters that give it the cleaning power to remove dirt and stain buried deep within your carpets.
Strong Concentration: To provide greater performance and undeniable value, Oxy Steam Carpet cleaner has 2X the concentration to ensure maximum efficiency by covering higher square footage of carpet, rugs, and upholstery.
Eliminates smell and odors: Its blue wave scent works from within the carpet cleaner, eliminating any smells and pet/human odors to deodorize and refresh your carpets for happier, healthier homes.
Ideal for soft surfaces: Carpets, cushions, car seats, upholstery, rugs, pet beds, and boat interiors.
Simple and easy to use: Coming in a convenient 64-ounce bottle with a handle and measuring cup that has its own fill-line indicator, Oxy Steam Carpet Cleaner is pretty easy to use.
We earn a commission if you click this link and make a purchase at no additional cost to you.

How to Make Rug Doctor Cleaning Solution DIY?
Not everyone can afford the extra $5-$20 to get Rug Doctor branded cleaning solutions. Even if you can, finding a suitable alternative that will save you more money is a good frugal option.
What if you can DIY your own homemade carpet cleaner solution at the cost of $1 per gallon! Wouldn't this be an excellent opportunity to save a TON of money?
Here is the recipe for making Rug Doctor cleaning solution DIY.
Ingredients
2 Tbsp liquid Tide laundry detergent
1/4 cup LA's Totally Awesome cleaner
1 scoop Oxiclean ( roughly 3 tbsp)
1 teaspoon Downy fabric softener (optional)
1-gallon hot water.
Instructions
Combine the liquid Tide, Oxiclean, Awesome cleaner, and Downy in a small bowl, then stir together with a spoon until everything is well combined.
Add the mixture to a gallon of hot water, and stir gently to avoid making bubbles. Keep string until all the Oxiclean particles are completely dissolved.
Pour your concentrate into a gallon-sized container, and label the outside of the container. Your carpet cleaner is ready for use.
Which Rugs are Easily Cleaned by Carpet Cleaners?
Knowing which carpets to clean and which ones to keep away from carpet cleaner rentals is an important thing to keep in mind. You want your carpets to be clean at the end of your experience, not ruined because of misinformation.
If you own an area rug, there's a good chance that it will be made out of natural materials. If materials like wool, silk, jute, or cotton are involved in the construction of your rug, it might not be a good idea to clean them with a carpet cleaner as you could end up ruining it.
On the other hand, if your carpet is made out of purely synthetic materials, carpet cleaners can work like a charm. For example, rugs made out of olefin or polypropylene are water and stain-resistant and can easily be cleaned with the help of carpet cleaners.
Some other factors that you need to consider are stains from pets, fluids, paints, or thick coatings of dirt on your rug. While strong solutions might work well for some of these, you shouldn't expect carpet cleaners to completely remove these stains.
How Often Should You Clean Your Carpets?
Depending on whether you have children or pets in the house, you should clean your carpets once every 6 to 12 months. Some other aspects that you need to consider are health issues that might run in your family.
For example, people with asthma, allergies, and similar health conditions might face adverse effects if there's a lot of dust or foreign material settled on the carpet. Cleaning your carpets regularly can not only prevent health issues in such people but will also help keep your house cleaner and looking better.
Cleaning your carpets regularly will also improve its lifespan significantly. While carpets see a lot of impact on a regular basis because of people constantly walking on them, the buildup of dust and debris on it can cause the fibers within it to weaken.
Using a sophisticated cleaner on them every few months can help you improve both its appearance and lifespan. If you're a frugal consumer, this will save you money in the long run as you won't have to redo your carpets because of damage.
Walmart Carpet Cleaner Rental Summary
You can save money by using carpet cleaner rental services near you instead of hiring expensive experts. Take advantage of Walmart carpet cleaner rental near you to keep your carpets clean without breaking the bank. Go ahead and use the Rug Doctor store locator to find a suitable Walmart location near you to start realizing substantial savings.
We hope that this Walmart carpet cleaner rental guide has helped you figure out everything you need to know for renting out your own rug doctor for your cleaning needs. If you don't have kids, pets, or similar factors that might make your house dirty, you don't need to clean your carpets too often. In such situations, using a carpet cleaner rental from Walmart is much cheaper than buying a dedicated machine for yourself. If you're a frugal consumer and you want to learn more about similar topics, we have a number of informational articles up on our website that you should definitely check out!