Whether you plan to move or just want to earn some extra cash, it is good to know you can sell your used furniture.
Other reasons for selling used furniture are:
The desire to buy other pieces to change your house's look
To declutter your home of old furniture
Dabbling in used furniture sales to see if it can become more one day
This article aims to find you the best place to sell second-hand furniture. Whether you prefer local and online options, you should sell used furniture to score some needed cash.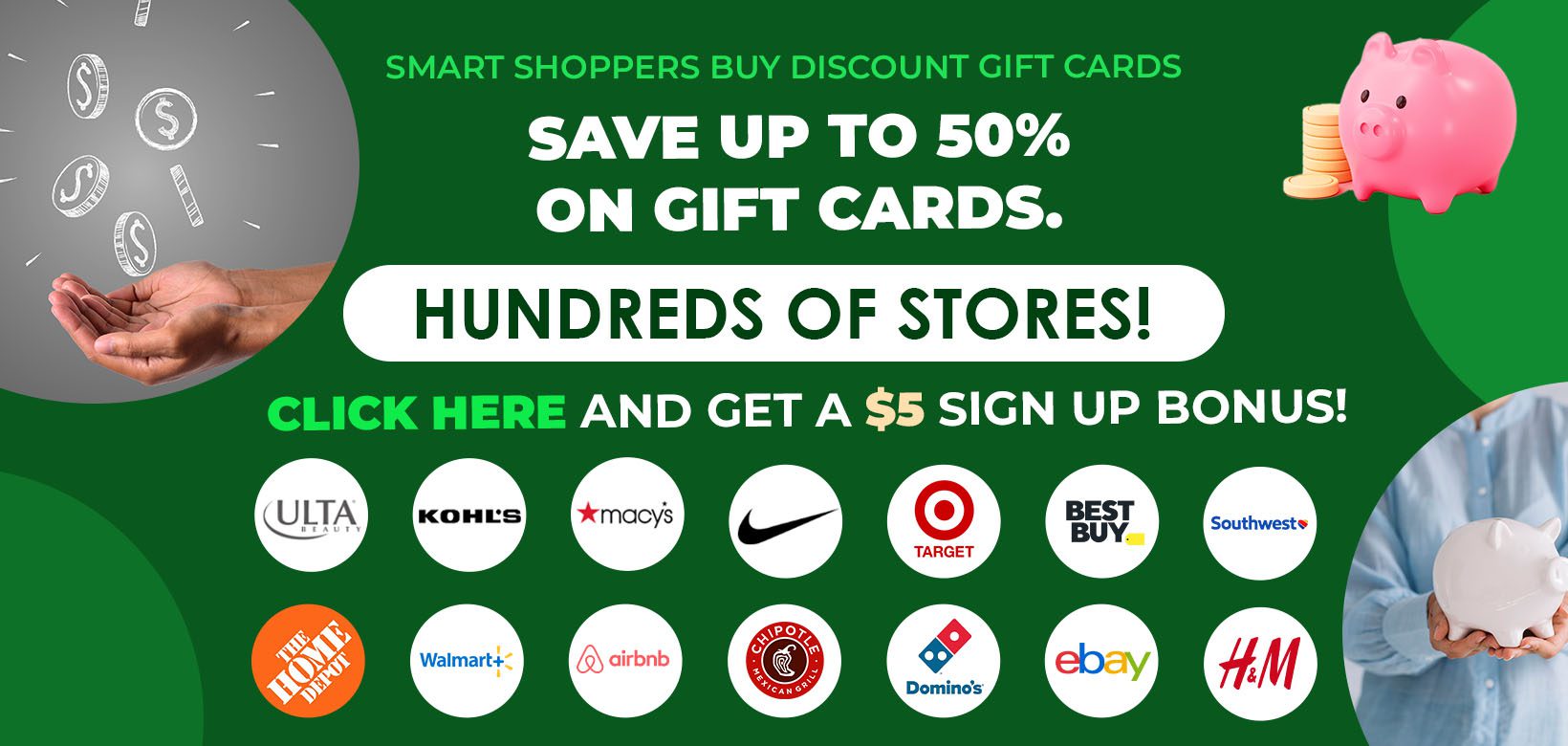 As you browse through the numerous options below, you will realize that you don't have to give away, donate, or throw your items. The items can live second lives in someone else's home. By giving these pieces a chance to be loved by others, you are actually helping conserve the environment. People will love your used items and potentially decrease the demand to cut down more trees.
Also, you'll become more productive by selling used furniture for cash. Declutter your life! Stop being so cramped with stuff!
What is the number of buyers you are potentially working with? As of 2017, 8% of Americans prefer their furniture used, while 37% do not really care if they buy new or old. The numbers are so encouraging that the used furniture industry threatens even the new market.
Generally, though, online furniture sales have been increasing. This article also delves into using online sites for selling your used furniture. People are also becoming more interested in eco-friendly furniture. You can undoubtedly be eco-friendly if you are reusing, refurbishing items, or upcycling furniture projects.
Local Furniture Stores
"Where can I sell my furniture for cash near me?" is a reasonable question to start with. This way, it is convenient to transport the pieces to the buyer.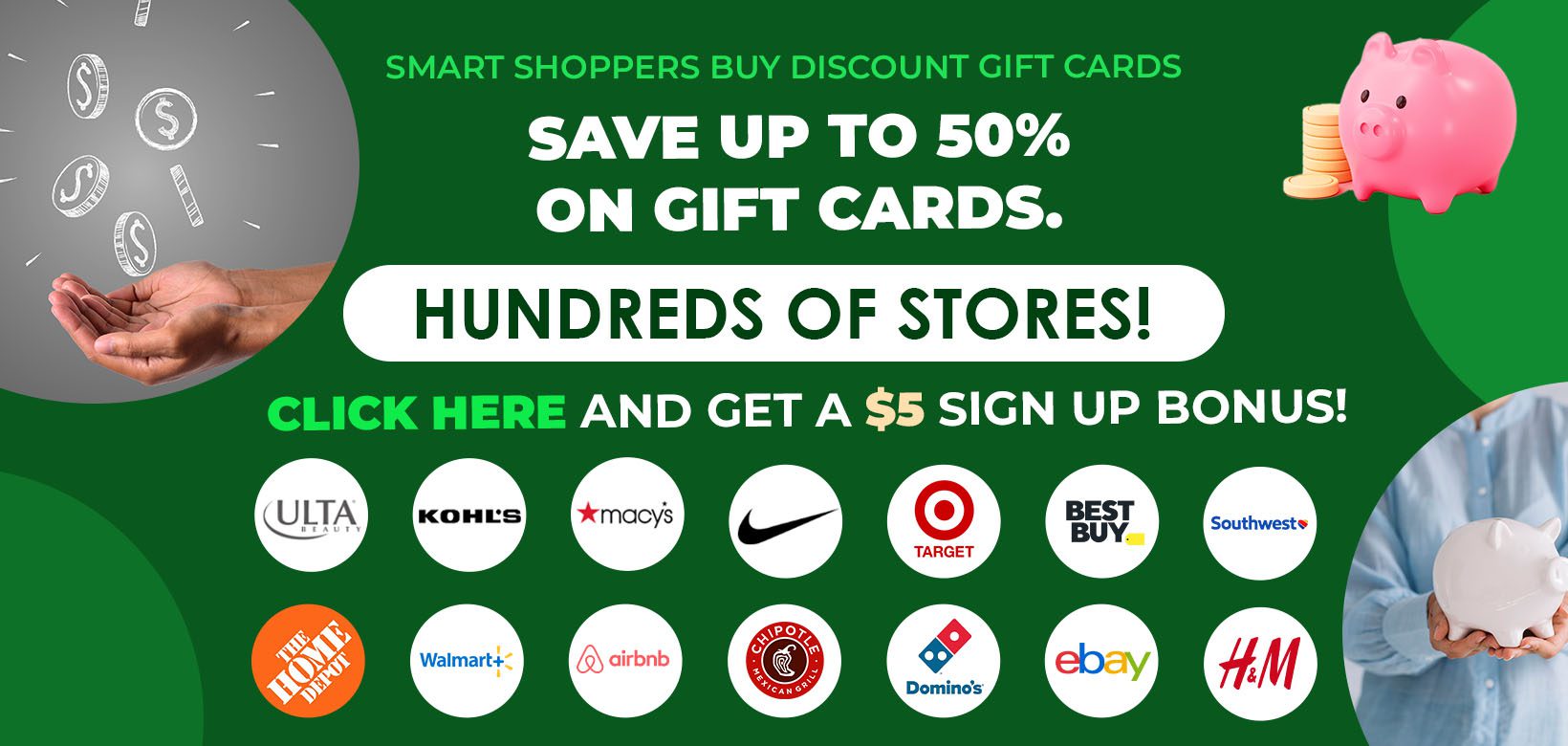 1. Consignment Stores
Sometimes, the easiest way to sell your used furniture is through consignment stores. A consignment store is one of the best places to sell second-hand furniture.
What is a consignment store, anyway?
It's the perfect place to drop off your stuff, and the staff will sell it for you. The store will put your stuff on display. You and the store only get paid when someone buys your used furniture. The shop is incentivized to sell your stuff for the best price and quick!
Make sure your items are in good condition. They should be attractive and allow the shop to sell your stuff at a fair price. It needs to attract serious buyers so that you can get paid.
Why pick a consignment store?
A consignment store is convenient because it provides you with a place that will readily accept your offering. By using one of these shops, you also support local businesses. They do get a percentage of the sales because they provide a place to market your old belongings.
Finding the right buyer at the right time sometimes takes a little luck. The timing to sell furniture on consignment nearby is random. Don't expect to get the money fast!
What percentage does a consignment store take when selling furniture?
The store may take 25% to 60% of the total sale price in fees. The best consignment shops near you and online may take the upper end of the range if they're known for moving merchandise fast, have a following, email list, and spend money on marketing.
2. Used Furniture Stores
Unlike consignment shops that take various items, there are stores that buy used furniture only. These stores are more likely to take large items like used dining room furniture for sale vs. smaller pieces.
3. Antique Stores
For your items to be accepted at antique stores, their meaning of old should not lean towards dilapidated, but more towards vintage. Offer the store owners a little history of your items to provide the pieces with more life.
Do not expect your local antique shop to provide you with all the information for free. Conduct your own research ahead. Find out how much you can reasonably get from your vintage designer furniture.
Don't expect to get a retail value when selling your vintage items.
Find an antique store near you either from the Yellow Pages or Antiques.com. Since 2010, it's one of the fastest-growing antique online websites with about 34,000 vendor listings, including appraisers, flea markets, antique malls, and dealers.
4. Furniture Finders
If you plan to sell used office furniture, look no further than Furniture Finders. They buy used office furniture for sale. Quantities must be ten or more matching units; it's beneficial if you come across a liquidation sale. Complete their inquiry form with a photograph of the items. You will not receive a reply without a photograph.
5. Pawn Shops
A pawnshop doesn't actually buy your stuff in most situations. Instead, they will give you a cash offer of 50% of the expected sale price, which works like a loan. The pawnshop must be able to sell your items to buyers for the transaction to be final. In a way, a pawnshop vs. a consignment shop is very similar. They are both middlemen. The difference is you can get some money fast from a pawnshop vs. a consignment shop.
You must return the money and a fee if your items don't sell. You can only keep it if the pawnshop successfully sells your stuff.
Do pawn shops buy used furniture?
Yes, pawnshops will buy used furniture for cash. They are more selective than a consignment shop because they are paying you instant cash. A pawnshop is more likely to buy high-end and vintage second-hand furniture vs. inexpensive stuff from IKEA.
You are responsible for transporting the items back and forth. Be prepared to lug your stuff back if no one buys it. Only go to a pawnshop if you are in a tight situation and need the money fast.
Online Furniture Resale Sites
There is no need for you to limit yourself to local shops. You can now sell used furniture online!
6. Craigslist
Craigslist classifieds can sell just about anything. You can buy and sell used furniture for great deals. According to SimilarWeb, Craigslist is one of the most visited websites in the US, with hundreds of millions of visitors per month.
How to sell furniture fast on Craigslist?
These are the best tips to sell your stuff fast on Craigslist:
Good pictures – You must post detailed photos. The pictures should be close and far. Show all the good and the bad of the item.
Detailed headline – Clearly state your item and its condition, i.e., "Like New."
Measurements – Provide measurements, so buyers know whether it will fit in their house and car. It's also worth pointing out if it's extra heavy, so they bring muscle.
Honestly – Be honest about its condition. It's a waste of your time and the buyer's time if they show up and it's in a lesser condition as advertised.
Priced to sell – Be realistic when setting a list price. When I list my stuff, I always price it slightly higher, knowing someone will try negotiating it lower.
See our list of other sites like Craigslist for different places to sell your used furniture nearby.
7. OfferUp
OfferUp is one of the top consumer-to-consumer online marketplaces. It's my go-to app when I need to sell stuff locally. During COVID, I used the OfferUp app to declutter my house. I sold around $1,000 of stuff!
Does OfferUp charge for selling used furniture?
No, the online resale site doesn't charge buyers or sellers.
How to sell stuff on OfferUp?
Watch this quick video on how to post an item to sell on OfferUp:
What are tips for selling stuff on OfferUp?
Here are tips for selling things faster and for more money on OfferUp:
Multiple photos – The details in the pictures are even more important than your description. Multiple photos will make the buyer feel more confident in buying something from a stranger.
Quick responses – Replying to inquiries fast shows them you are a serious seller. Some buyers won't wait and will go on to the next seller if you don't respond quickly enough.
Best price – Don't sell yourself short, but be competitive with other similar items for sale.
Ratings matter – By responding quickly, communicating frequently, and delivering the item as described, you should get a high review—all your ratings matter. Buyers feel more comfortable dealing with highly rated sellers.
Safe location – Choose a safe public location to meet and make the exchange.
OfferUp is one of the best apps to sell stuff locally.
8. Facebook Marketplace
Facebook is more than just a means to keep up with your friends. It can also help you buy and sell used items, including furniture.
Facebook Marketplace is used by over 800 million people monthly worldwide. Marketplace gives you the best of both worlds; it's local and reaches a wide range of people.
Creating a listing on MarketPlace is easy and only takes a moment. The Facebook platform is excellent for selling stuff for free online. According to Pew Research Center, about 70% of US adults use Facebook.
Since it's so local, it's one of the best ways to get rid of large furniture when moving. No one wants to move a couch or sectional across the city when they can instead find one down the street.
10. Etsy
Etsy has a reputation for being artsy and homemade. If your pieces fall under the category of artistically stunning – or at least interesting – you may be able to sell them through Etsy.
Of course, you can also put your artistic talents to use by painting and repurposing. A typical-looking wardrobe can be given a colorful makeover, for example. A compelling engraving can also get your piece noticed.
Browse through the best Etsy furniture shops to see what is getting sold on the platform. Repurposed furniture is a boon for shoppers looking for unique home décor. You may also need to conduct some research on the latest in decorative pieces.
11. Start a Shopify Store
If you're not looking to make money fast, but want to start a business selling furniture, then consider a Shopify Store. It's a great idea if you plan on making it a regular side hustle.
Is starting a Shopify store hard?
No, it's actually quite a simple process to start a Shopify store. The eCommerce platform makes setting up a store easy with a few clicks.
Here's a terrific video on how to set up a Shopify store fast
Can I start an online Shopify store with no money?
Yes, you can start a Shopify store with no money because they offer a 14 day free trial with no credit card required. You can purchase plans as cheap as $29 per month once your trial period expires.
The Basic Shopify account includes unlimited products, 24/7 support, free SSL certificate, competitive shipping discounts, free shipping labels, fraud analysis, credit card processing, and the ability to sell in over 130 countries.
12. Ruby Lane
Ruby Lane is one of the largest marketplaces for selling and buying costume jewelry, vintage collectibles, fine art, and antique furniture styles.
Shopify is not the only place to set up an online store to sell your stuff. If your selling vintage designer furniture, then Ruby Lane vs. Shopify will be your best option. The online resale platform attracts buyers willing to pay for quality things. Sellers tend to receive fewer lowball bids vs. other resale websites, like eBay.
How much does it cost to sell furniture on Ruby Lane?
You can start a Ruby Lane store with no setup fees and no listing fee. The monthly fee is only $54 for up to 50 items. The platform charges a 6.7% service fee, with a $250 max, based on the purchase price and excludes the sales tax.
13. Chairish
For more upscale selling, you may want to use Chairish. Like Ruby Lane, it is worth having to pay the resale fees if you know you will end up selling your high-priced items.
Chairish also plays it fair and square. It provides clients with the Pink Book to give sellers an estimate on how much to consign your stuff. This takes away the sales' uncertainty, something you may have to deal with when selling at neighborhood antique shops.
How much commission does Chairish charge?
Chairish charges a flat 30% fee to consignors that have less than 10 active listings. Professional consignors with ten or more active listings pay Chairish 30% for newly made and custom furniture. The commission for items drops to only 20% for pre-owned, antique, or vintage items. Chairish will take a smaller percentage from Professional consignors if you sell over $2,500. See how the commission scale works.
This encourages you to sell more things to keep more of your money.
The Chairish app is one of the leading iPhone apps for home décor with over 23,000 reviews with an average rating of 4.9 out of 5 stars.
14. Sotheby's (formerly Viyet)
For auction-style selling, you may consider Sotheby's. Through this site, you can get more people to bid for your art and vintage furniture pieces.
Sotheby's does not joke around when it requires premium pieces only. It sets a minimum amount of $1,000 per item. Sellers must send a photo of your antique furniture so Sotheby's can assess if it meets the requirements. Of course, the photos are not enough. You must back them up with documentation and history.
If you are selling 20 items or less, they will take 50% commission while charging 40% if you are auctioning more.
15. AptDeco
After reviewing Chairish and Sotheby's high-end resale platforms, it is good to know there are options for more reasonable décor. AptDeco can sell your $2000 wool rug or your $50 rug alike.
How does the AptDeco resale site work?
AptDeco resale platform serves the tri-state area, including New York, New Jersey, Pennsylvania, and Connecticut. Not only do they provide a safe way to connect buyers and sellers, but they also provide professional moving. AptDeco will pick up and disassemble your stuff and deliver it, so you don't have to rent a truck. It's one of the best ways to get rid of large furniture when moving bulky stuff.
What percentage does AptDeco charge?
AptDeco charges between 25-38% based on the selling price, category, and brand. The simple commission fee structure includes advertising, credit card processing fees, picking up your large items, necessary moving insurance, and seven-day customer service.
How long does it take AptDeco to pay a seller?
The seller will receive payment once the item is delivered to the buyer. Depending on your bank, it can take 2-5 business days to process your payment.
16. Route 66 Furniture
If you are not worried about giving up 50% of your sale profit, you can try Route 66 Furniture.
They make the consignment of home furnishing easy for everyone. The 50% commission is worth it if you want a hands-free experience because they do all the heavy lifting.
How does Route 66 Furniture work?
Send photos – Send the company photos of your item with a detailed description
Decision – One business day later, a company representative will follow up with you
Pick up – They may coordinate a pickup time for your home décor
List it – If your used furniture doesn't sell within 30 days, they may drop the price by as much as half
Delist – You have four options if your item isn't sold within 60 days, including picking it up, sending it back for a fee, donating your furniture, or potentially relisting it.
How does Route 66 Furniture payment work?
Sellers will receive 50% of the final sale price. Route 66 will send you a check in the mail after the item has sold.
17. 1stdibs
Use 1stdibs to sell expensive designer furniture online. They're known as an online resale shop with designers from more than 600 cities worldwide.
Browse through the site, and you will be amazed to see antique, vintage, and contemporary furniture, fine jewelry, watches, fashion, art, and home décor.
1stdibs does not offer an appraisal service. However, it can give you an idea of how much a product costs through its similar items.
The site isn't meant to sell just one or two items. You must complete a dealer seller application to be considered. Once approved, you can begin selling globally. Also, 1stdibs helps schedule and ensure the shipping of your precious items.
How much does it cost to sell on 1stdibs?
1stdibs charges $500 a month for up to 15 postings. The monthly subscription fee goes higher if you have more listings. In addition, there's a 15% commission for each sale and a 3% transaction fee to buy with a credit card. 1stdibs is not for the hobbyist.
18. Apartment Therapy Bazaar
Apartment Therapy Bazaar allows you to sell your used furniture locally or all over the world. You can even directly import your Etsy listings with no problem. It's easy to sell on both platforms at the same time.
How much does it cost to sell on Apartment Therapy Bazaar?
A listing on Apartment Therapy Bazaar is free. The site charges a 3% transaction fee and a 2.9% plus a 30 cent credit card processing fee on Stripe. It doesn't cost you anything if no one at the store buys your used furniture.
19. Wertz Brothers Furniture
Wertz Brothers Furniture is a store that will buy used furniture for cash. Unfortunately, you need to live in the Los Angeles area to work with them.
They do not consign. Sellers have the option to bring the item to the store with no appointment, or Wertz will haul your furniture for free. You have the option to get paid by check or receive store credit at the time of drop-off or pick up.
They can sell your whole house of furniture. Start the transaction by sending good-quality photos of your stuff.
Online Classified Sites
Here are several online classified sites with people looking to buy used furniture near you.
20. Recycler
Recycler has been connecting local buyers and sellers nationwide since 2010. The site receives up to 18 million online shoppers per month. Recycler.com is a legit site.
Their listings are full integrated for sharing via Facebook and Twitter to expand your visibility across social media.
How much does it cost to sell furniture on Recycler.com?
Listings are usually free, depending on your zip code and category. You can list up to 25 items per day.
21. eBid
From its very name, you can tell that eBid is an eBay alternative. Sell your furniture at auction or for a fixed price. eBid gets about 400,000 visitors per day. Though its user base is worldwide, you can require local pick up.
How much does it cost to sell on eBid?
It is free to list your stuff on eBid. A Standard seller account with a free listing charges 5% of the final value. Your fees can run as low as 2% of the final value with an upgraded seller account.
22. Oodle
While eBid is an eBay alternative, you can say that Oodle is a Craigslist alternative. You can list merchandise for sale on the resale platform, along with cars, rentals, jobs, and even real estate. The Oodle online marketplace gets more than 15 million monthly unique visitors.
Listings are free on Oodle. Like Craigslist, you'll meet at a nearby location and exchange merchandise and money.
23. Bookoo
Book is like Craigslist but focuses even more on buying and selling stuff with your neighbors. It's one of the best ways to get rid of large furniture when moving since the buyers are local. People don't want to haul a couch or dining room set very far.
Here's a video on how to sell your stuff for free on Bookoo:
Alternative Ways To Sell Furniture
You don't have to sell used furniture on a website. Try the old fashioned route to sell your stuff.
24. Local Newspaper Classifieds
If you intend to sell old furniture within your neighborhood, then local newspaper classifieds should work well enough. Some buyers do still look for ads the old-fashioned way. Consider print classifieds, especially if you are targeting older buyers.
Find out how much your local newspaper charges for ads. Some places offer free ads for free in print and online. Classifieds will attract individuals and catch the attention of local business owners who are looking for cheap stuff.
25. Have a Garage Sale
A garage sale is an ideal way to sell used furniture because people come to your house and haul it away.
Be ready to haggle, though. Garage sale buyers usually go for the lowest possible price. They expect to buy stuff cheap.
If other neighbors are organizing garage sales in your area, arrange to have a unified sale with them.
How do I advertise my garage sale?
Here are the best ways to promote your garage sale:
Post in your local newspaper for free
Advertise on Craigslist
Promote on social media
Buy yard signs
What are the best sites to advertise my garage sale for free?
26. Have an Estate Sale
If you have inherited a full estate, a garage sale won't do. You can either have it on your own or hire an appraiser and professional estate sale company. It's a lot of work, and it's worth hiring some help.
See our guide on tips for estate sale clean outs and services.
You can advertise your estate sale online at sites like EstateSale.com and EstateSales.org.
Some of these estate sale sites even let you set up a bidding process for your stuff. Sell your second-hand furniture to the highest bidder.
Here's a video on estate sale tips for sellers:
Declutter Old Furniture Service
Some people want to sell old furniture not because they are moving, but getting rid of stuff. Our top pick will show you how to declutter your house in one day.
27. Remoov
Remoov is one of the best places to buy used furniture from your home, and fast! They take the hassle out of reselling, disposing, and donating unwanted items.
How does Remoov work?
Remoov will haul away your stuff and get rid of it in one of three ways:
Sell it – Resalable items of value will be sold via their channels. Remoov will pay sellers 50% of the sale price.
Donate it – Unsold items will be donated to a charity. You will receive the tax deduction for your donated items.
Recycle it – Unsalvageable items will be responsibly decommissioned at a disposal and recycle center.
For example, if they cannot sell and get cash for your old refrigerator, they will recycle it at a scrapyard. If they cannot find a place to sell all your vinyl records, then they'll donate the remaining.
How to sell on Remoov?
To sell used furniture for cash on Remoov is easy:
Contact – Either submit photos via text or schedule an in-home appointment
Hauled it away – Schedule a pick up and Remoov will bring a truck to collect all your stuff
Sit back – Remoov will handle everything else. They'll sell, donate, and recycle your stuff.
The closest companies like Removv include Wertz Brothers and Route 66. Though, the Remoov competitors don't offer all three services, such as recycling.
Best App To Sell Used Furniture
So, you've gone through the above and feel stressed out just thinking about it all. Why don't you try the best app to sell used furniture, instead?
28. Easymove
Easymove can be used to sell used furniture with another means. For example, you are selling through Craigslist, online classifieds, Craigslist alternatives, garage or estate sale, or any other service that does not offer pickup and delivery service. Easymove lets you book a driver to haul away and deliver your furniture.
Easymove helps you at every stage of your delivery. Movers can help you from the packing stage. The service can even make you think twice about selling. If you can have your precious items delivered to your new home, perhaps you can just do it with something like Easymove.
Easymove currently serves Austin, Chicago, Indianapolis, Memphis, Miami, and Tampa.
FAQs
How can I sell furniture fast?
Selling your furniture is not going to be guaranteed to be fast. However, some services will be quicker than others.
If you just want to get rid of unwanted items in your home fast, consider a consignment store or Remoov. They should be able to help you declutter your house.
If instead, you want to get some quick cash, a pawn shop can help you. The problem is there's a possibility of you returning the money to the pawnshop if they can't sell your item.
OfferUp and Facebook Marketplace are the best online resale sites to find buyers who want stuff now. These peer-to-peer marketplaces have millions of people who visit their sites daily with the intent to buy.
How to sell furniture on Craigslist safely?
Craigslist can help you earn as much cash as possible. No middleman is taking his share of your profits, and you can have a broader range of potential buyers.
Unfortunately, you may have heard a few Craigslist horror stories. There is always a risk when dealing with a third-party. You are not dealing with Craigslist but with independent buyers and meetups.
What is the safest way to sell furniture on Craigslist?
Transact with locals – Deal with people from your neighborhood. This way, you can meet at a familiar place.
Meet in public – Meet in a well-lit and high traffic public place. Also, bring a friend if you can. Suffice it to say; you should never meet in dark alleys or even at your own home. Make sure your phone is ready for emergencies.
Keep personal information private – Don't reveal anything personal about yourself, including your address, regular email address, credit card information, and more. Identity theft using your name from public records is a real danger online.
Remove geotag from photos – A geotagged digital photo describes where it was taken. Here is how to remove a geotag from a photo using an Android and an iPhone. This way, you stay anonymous from where you live and work from your potential buyer.
Cash only – Sell your stuff and get paid only in cash. You do not know the buyer. You cannot expect to cash a check.
What type of furniture sells the most?
Some furniture sells faster than others.
A bedroom set, living room collection, TV stands, couches, and coffee tables sell the fastest. These items are basic and can be used in most places.
In regards to your dining room furniture, the most basic pieces sell the fastest. So, you can expect your tables and chairs to go first, before your showcase cabinets and hutch.
Purely decorative pieces should be some of the last to go. Of course, they may hold more appeal for collectors, especially if you sell premium items at auction sites that only deal with high-end furniture.
How can I sell all my furniture at once?
You can sell all your furniture with a garage sale. However, you must prepare to bring your prices down if you see how people are continuously haggling for lower prices or you're nearing the end of the sale.
However, if you are selling vintage furniture, consider hiring an estate appraiser to sell your top-dollar stuff.
Finally, Remoov will haul away everything in your house and sort items to sell, donate, and dispose of.
Do pawn shops buy used furniture?
Pawnshops buy used furniture in their own way. They will give you quick cash. However, you will have to give the money back if the item does not sell. This can be a stressful way to get cash fast. However, it's a good alternative if you need the money immediately.
Ultimately, the pawnshop buys your used furniture on consignment with a cash advance.
How to price used furniture?
If you are lucky, you will have something like the Pink Book, the one offered by Chairish. This gives you an idea of how similar items are priced. You can price it accordingly and make adjustments based on the condition of your furniture.
Charging 80% of the original retail price as the baseline is a fair way of pricing your used furniture, especially if the pieces are in good condition. However, you need to subtract a few more dollars if you see obvious signs of wear. For example, 50% to 70% of the original price can be a fairer value for a dresser with scuffed surfaces.
A good rule of thumb is to subtract 5% of the original price for depreciation every year. Try searching through resale sites to find comparable second-hand furniture for sale. It's best to track the final sale price vs. the original offer. The final sale price is a terrific indicator of what someone was willing to pay.
Stores That Buy Used Furniture for Cash Summary
There was a time when your only option to sell used furniture was running a garage sale. You know that garage sales are not necessarily profitable, but they are useful for getting rid of stuff in your house.
Today, there are many venues to sell your high-end furniture, including 1stdibs, Ruby Lane, Chairish, or a live auction with the help of an estate appraiser.
Take clear and honest photos of your stuff for sale. Honest sales can lead to more sales in the future, especially if you have decided to make selling furniture a regular side hustle.
Always use precautions when using online classifieds to sell your stuff. Only accept cash when selling your things.