FrugalReality has partnered with CardRatings for our coverage of credit card products. FrugalReality and CardRatings may receive a commission from card issuers.  Opinions, reviews, analyses & recommendations are the author's alone, and have not been reviewed, endorsed or approved by any of these entities.
Southwest is my favorite airline for flying with a family on a budget.  I find more promo codes and discount deals on Southwest than any other airline I travel.  Using the Southwest Reward credit card, it gets me closer to free in-flight wifi (See Tip #23).
It has those fun and quirky singing flight attendants and loving commercials; you know the commercials that have the ding sound.  Southwest does things a bit different than their competitors. It's different, but in a good way, actually a great way.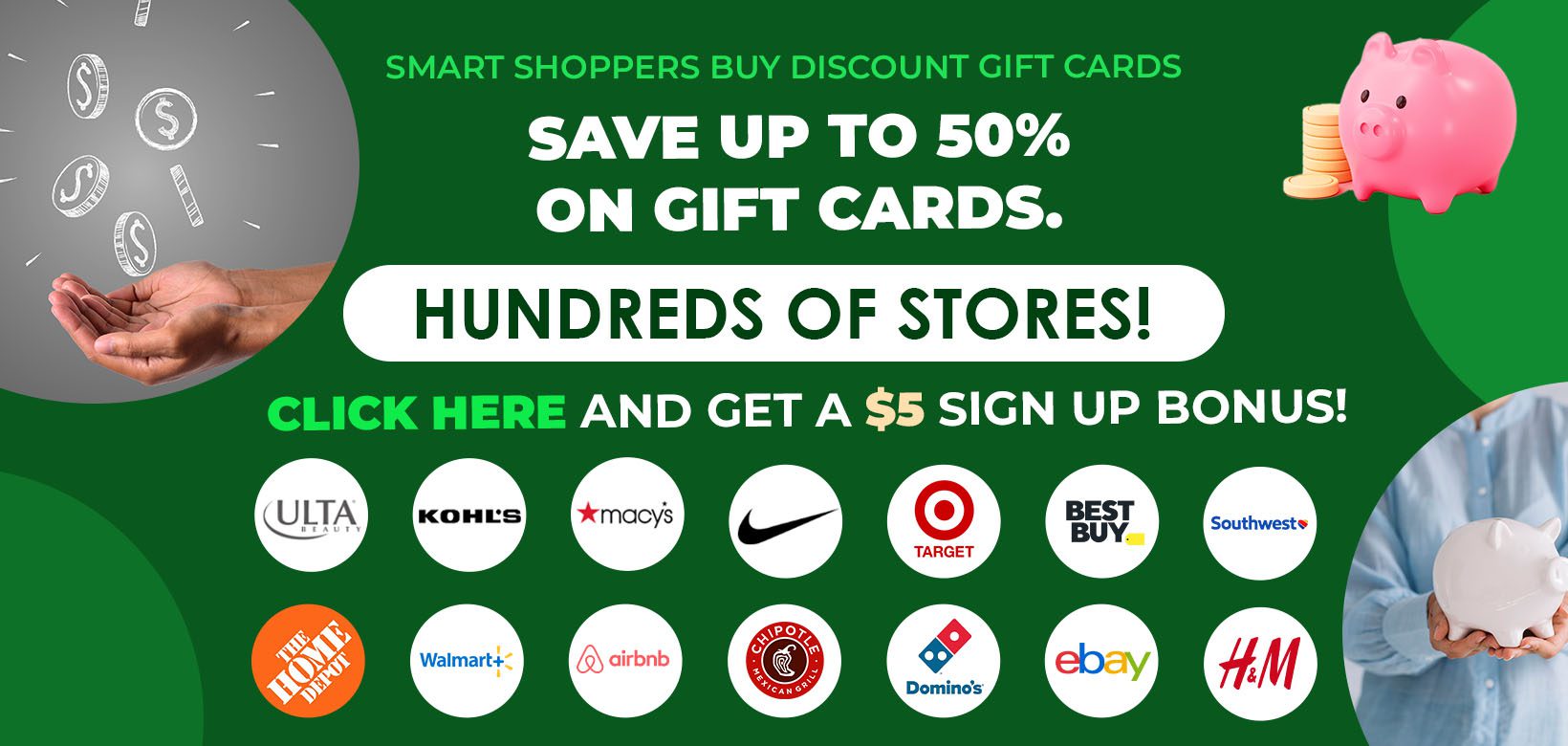 I'm going to show you how I maximize all the Southwest promotions and deals.  You'll see how to get discounts on Southwest Airlines using some creative and stackable savings. The airline is a dream come true for someone looking for frugal living tips with a big impact to save money!
I've qualified for the free Southwest Companion Pass promo for over 8 years in a row!  My wife has flown for free with me for over 8 years.  Take my advice on how you can become an A-Lister or get free buddy pass flights with friends and family.
Southwest Airlines Rules are Different Than Much of the Industry
Southwest allows 2 free checked bags per person.  Two bags fly for free! The baggage restriction has a 50-pound weight limit and a maximum baggage size of 62 inches per piece of luggage.  Items surpassing the baggage restriction are subject to an overweight or oversize charge of $75 per bag.
How does two free checked bags on Southwest compare to the competition?
Carrier
Domestic
1st Bag
Domestic
2nd Bag
Domestic
3rd Bag
International
1st Bag
International
2nd Bag
International
3rd Bag
American
$25
$35
$150
$25
$35-40
$150
Delta
25
35
150
25
40
125
Jetblue
20
35
100
0
35
100
Southwest
0
0
75
0
0
75
Spirit
35-100
40-100
85-100
30-100
40-100
85-100
United
25
30
150
0-25
35-40
150
Virgin
25
25
25
25
25
25
There is no Southwest baggage limits, per se.  Excess baggage within 62 inches (L+W+H) and 50 lbs or less cost $75 per item each way.  Oversized or overweight will be charged extra fee.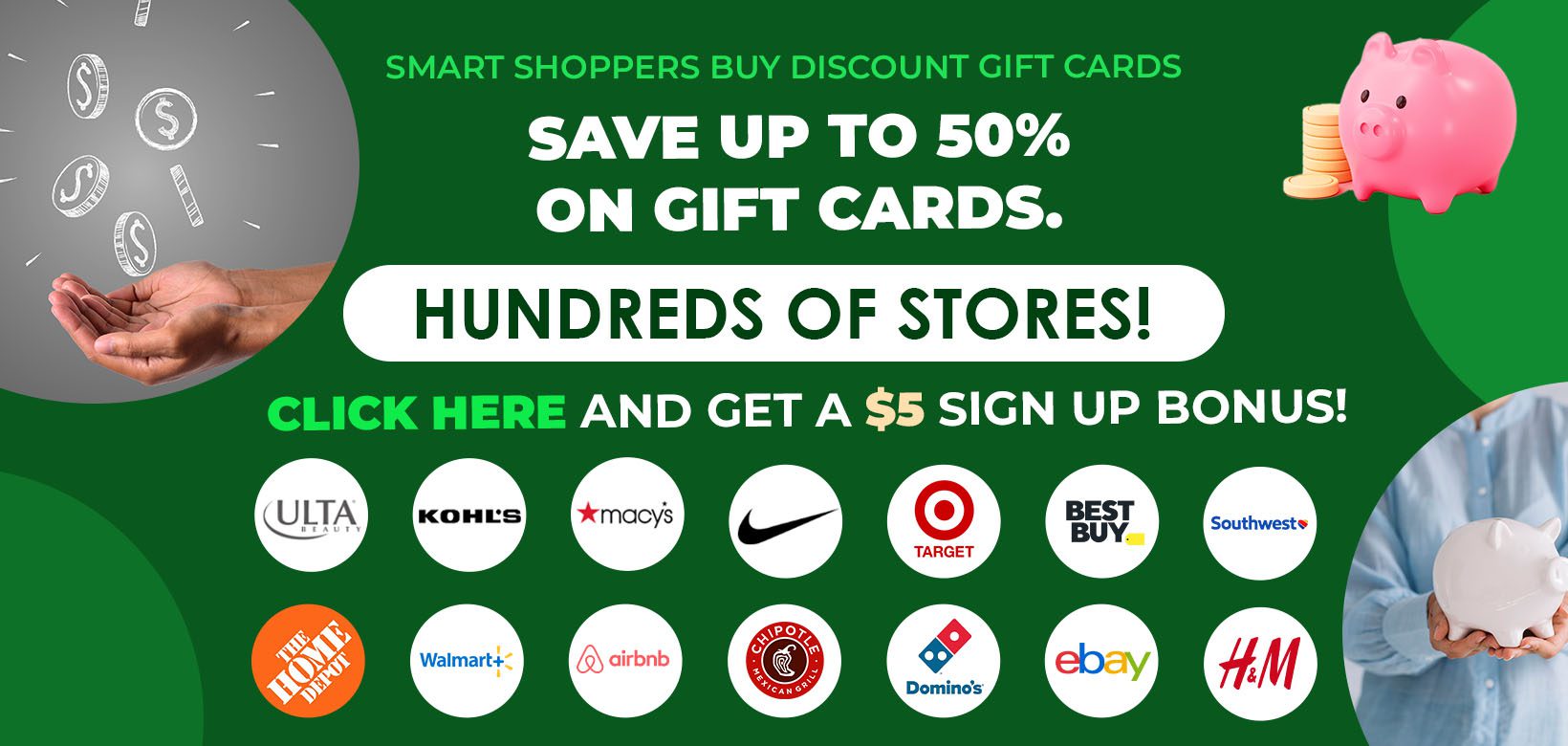 I recently purchased luggage from Away Travel that meets the allowed dimensions.  What sold me was the Away carry-on review after review I read.  Click here to get $20 off your purchase of Away travel luggage.
Why is Southwest the Best Airline?
I live near Midway airport in Chicago and have many friends and family who go out of their way to fly Southwest.  More people in Chicago will be flying Southwest since they're now at O'Hare Airport.
The primary reasons to fly Southwest Airlines:
Budget prices – if I book a flight early enough, I can get one of their "Wanna Get Away" fares
Friendly employees – every time I either call Southwest Airlines reservations or fly the airline, everyone is so terrific. I'd also be happier if my job let me wear shorts as uniforms.  Southwest Airlines history is known as having some of the best employees and customer service in the airline industry.  Nearly all the Southwest reviews gloat about how the airline's values its customers.  Their flight attendants are only required a high school diploma.  They believe a great attitude can't be taught but skills can be learned.
Two free check-on bags per person – It's huge! No baggage fee.  How many bags fly for free on Southwest?  For a family of four with two bags each, the average savings would be around $240!   Anyone who travels with young kids knows the kids have more stuff and gear than the adults.
No carry on fees – Southwest airlines carry on baggage policy allows 1-free carry on bag and 1-free personal item.  Personal items include laptop bag, purse, briefcase, orsimilar.  Carry on weight limit is not mentioned.  You should be able to lift it into the overhead bulk storage compartment.  Carry on dimensions should not exceed 24 x 16 x 10 inches.
No change fee to change a flight reservation – However, tickets are subject to any fare difference.  Though, there have been many times I've actually gotten money back for changing my flight.  Calling customer service to book a flight is free.  There are no fees for talking with a representative.They also have a special number for Spanish speaking guests.  Southwest airlines en Española call: 1-800-VAMONOS – toll-free number
I've made a list tricks and tips for Southwest airlines travel to help save you even more and provide a better experience.  This guide will help you maximize the Southwest benefits.
---
36 ways to start saving money while flying Southwest Airlines
---
1. Join Southwest Rapid Reward Program 
Rapid Rewards accounts are free. It allows you to earn and redeem points for over 90 domestic and international destination flights.  In addition to your ticket, you can buy:
Vacation Packages
Book travel points for other passengers
What's the best feature of Southwest Rapid Rewards?  There are NO BLACKOUT DATES!  Yes, you heard me correctly!
Rapid Reward Program Tip: When enrolling, I used my personal email so I get flight status notifications on my mobile phone vs my work address.
---
2. Get the Southwest Credit Card Issued by Chase Point Offer 
The Southwest Airlines Rapid Rewards Premier Credit Card is the only card I use.  I concentrate all my buying power on this one credit card to reap the best rewards. What are the perks with the Southwest credit card issued by Chase?
Receive points offer after you spend on credit card purchases.  No promo code necessary.
Earn 2 Points per $1 when you buy a flight directly from the Southwest Airlines either online or via telephone
Earn 1 point per $1 on all other purchases
1,500 Tier Qualifying Points toward A-List and A-List Preferred status for every $10,000 spent on the card, up to $100,000
Redeem your points for cruises, hotel accommodations, car rentals, gift cards, and Southwest International flights
No foreign transaction Fees. The upgraded Southwest Airlines Rapid Rewards Premier Credit Card has no international fees.
Annual cardholders receive free drink coupons for Southwest Airlines
Unlimited SWA Rapid Reward points that don't expire as long as your card is open
Annual fee is $99 but you also get 6,000 free Anniversary Points every year to help offset the cost
Baggage delay insurance covers up to $100 per day for 3 days.  Check the terms and conditions for details of coverage.
Lost luggage reimbursement is eligible for up to $3,000 of coverage for each passenger.  You must purchase your ticket using the Southwest Airlines Rapid Rewards Premier Credit Card in order to qualify.
Purchase protection benefit from theft or damage for up to 120 days for no more than $500 per claim.  Each account can claim up to $50,000.  Your purchase be at least partially with the Southwest Airlines Rapid Rewards Premier Credit Card.
Southwest Rapid Reward Points.
Depending on the day of the week, lead time in booking your flight, and select destination, your points offer could be 2-4 flights!  Chase doesn't offer a Southwest credit card no annual fee option, but the free anniversary points help offset the cost.
Credit Score Needed for Southwest Credit Card application? The best article I've seen about credit card score and application status is at MoneyUnder30. If you want to daydream about your next vacation, here's the Southwest interactive route flight map.
Southwest Credit Card Tip: Open the Southwest Airlines Rapid Rewards Premier Credit Card

Learn More –>
---
3. Buy Southwest Airlines Gift Card Deals 
I go to Raise.com for discounted gift card deals.  This is how I get discounts on Southwest Airlines.  As of this writing, I see cards up to 2.5% off face value.  Raise.com also offers a 1-Year Money-Back Guarantee on the Southwest Airlines gift card balance and free shipping for physical cards.  I see discounts ranging from 2-4%.  The gift certificate discounts are based on supply and demand.  
A few percentage points may not sound like a lot, but it could cover your airport snack or in-flight texting.
Since I already have an established Raise.com account, they usually process and email the Egift card coupon codes immediately.  From my experience, for new accounts, it could take a few days for the funds to clear to verify ownership of the credit card.
It's a good idea to signup for their email list.  Randomly, they will send out a promo code or gift card deals during holiday weekends.
Click here to buy Southwest Gift Cards at a discount from Raise.com or sell gift cards for cash to make money fast.
Gift Card Deals Tip: Use your Southwest Airlines Rapid Rewards Premier Credit Card to buy the Egift cards at a discount and earn points doing it!  Establish a Raise.com account ahead of your purchase date.
---
4. Book Your Award Flights Early …and Often
There are never any cancellation or change fees at Southwest.  That's one of the best perks of the airline.
When you book a flight using your Rapid Rewards points, you'll get all your points back in your account if you cancel.  If you book a ticket in dollars, the funds are returned in your name in the form of an electronic voucher; there are no cancellation fees.  You have one year to use your Southwest travel funds before they expire.
Reward Points Tip: If you have a potential trip, book it early to save points and dollars.  You can always cancel it later given their friendly cancellation policy.
---
5. Rebooking Airline Tickets to Save Points
I hate when I buy something online one day then find out it's on sale and offered at a lower price the next.  I always miss judge the promos.  Ugh!
The Southwest airlines refund policy is amazing.  Since Southwest has zero change fees, it allows you to book and rebook at a lower price without a penalty.  Instead of waiting for the next Southwest Airlines 72 hour sale, book your flight today …now!
Over the last year, my favorite tip and trick for "saving" Rapid Reward Points is to watch their website and rebook tickets when they go on sale.  I have saved well over 30,000 points in the last year with this technique for my family.
Once I book the flight, I randomly check the site to view the current price.  I would say about half of my flights have actually gone DOWN from the day I booked them.  I simply call Southwest customer service, provide my confirmation number, tell them what I paid vs the current price, and they credit my points instantly.  It's amazing!  If it's a revenue flight paid in dollars, they will give you an electronic voucher in the form of travel funds for the difference to use within the next year.
Instead of calling customer service, you can apply your travel voucher while booking online.  For new bookings, select "Apply Travel Funds" during checkout.  You will see the total price, including TSA fees, reduced by the voucher credit amount once you enter the required information.
I keep track of my voucher credits on my iOS contacts app.  When I get a Southwest voucher credit, I enter the date, confirmation number, and passenger name under my "Southwest Airlines" contact.  I also recommend inputting the date in your calendar six months from the date and a year from the issue date.  Since I only have a year to use the credit, I want to be reminded before the cash voucher expires.
If you're not technologically savvy, you can print off your Southwest airlines receipt with your confirmation number.  I would suggest putting your respective receipts in a SWA folder on your desk.  You will have it as a handy reference when you cash-in your voucher.
Southwest last minute deals are unpredictable.  Last year I managed to book a flight back from Florida on a connecting flight for less than $100 around New Year's.  It's always never a bad idea to search through the Southwest low fare calendar.
Change Flight Fee Tip: Sign up for Southwest email promotions and codes so you know when the sales start.
---
6. Check Southwest Group Sales vs Individual Ticket Prices
Last month I was booking a trip for my family.  The search defaulted for "1 Passenger" and showed a one-way price of $111.  Then I realized I needed to search for four passengers.  Once I modified my search, it said my tickets cost $139 per passenger!  Huh?
It turns out Southwest had limited "Wanna Get Away" fares…the cheapest fares.  I then searched for "2 Passengers" and it said $111 per passenger again.  Then I tried "3 Passengers" and it went back up to $139 per person.  I could do one of two scenarios:
4 Passengers at $139 each is $556 + fees
2 Passengers at $111 each is $222 + fees and 2 Passengers at $139 each is $278 + fees
I saved $56 by booking 2 + 2 Passengers.
Group Sales Tip: If you are traveling with children, book at least one adult ticket first.  They will not allow you to book a child fare from the age of 5-11 without an adult confirmation number on the same flight.  Unless the child is an unaccompanied minor, there is an extra $50 each way.
---
7. Pay Cash for your Ticket and Points for Family
I need 110,000 points to get a Companion Pass tied to my Rapid Reward Number.  Lately, I've started paying cash for my ticket to accrued more Rapid Reward Points.  When I use my Chase Southwest Credit Card, it's actually a double win.  I get Rapid Reward Points from Chase and I also get Southwest points when I use dollars for a ticket.  I then use points for my family members since they allocate points on their site to the respective passenger.
Buying my daughter, a Wanna Get Away ticket a couple times a year will take several years before it becomes worth anything.  On the other hand, every point I get helps me with a Companion Pass, A-List, and A-List Preferred.
A-List Benefits Tip: A-List status earns 25% bonus points on each flight and A-List Preferred status earns 100% bonus points on each flight when you pay with dollars.
---
8. Don't Be Afraid to Call a SWA Representative for Help
It seems like most call centers have "unusually long wait times" and unknowledgeable people reading from a script.  Southwest Customer Service Representatives are helpful andcould not be any friendlier.  They will try to help you with anything.  Somequestions I've called and asked in the past:
Flight was on sale and refunded me the difference
Change flights
Assist me in using my Companion Pass
Southwest airlines lost and found inquiry
Name change on a ticket after getting married
Permanently enter my TSA Pre-check in the system for my known traveler number
I was only 900 points short of the 110k point target to get my Companion Pass.  The representative was kind enough to put in a request that my Companion Pass to get approved even though I came up a bit short.  In case you were wondering, yes, they approved my Companion Pass.  It saved my wife from paying for four flights with me the following year.  Savings like that help contribute to my kids Illinois 529 plan.  This may have been a lucky break and may not happen to you.
If you know you're going to come just short of points, you can either buy points or buy something on your credit card before the cutoff.  I know going into November how close I am to getting the Companion Pass.  Sometimes I delay purchasing Christmas gifts and sometimes I purchase them a bit early to reach 110k points.
To get 110,000 points on Southwest, you either have to spend six-figures on your credit card or earn points through the company by booking flights, hotels, cars, shopping, and more.
Customer Relations A-List Benefits Tip: Southwest offers A-List holders and A-List Preferred holders a dedicated toll free phone number at 1-888-737-1005.  Have your Rapid Reward number available to verify your membership.
---
9. Join the Southwest Rapid Rewards Dining Program
Once you have the Chase Southwest credit card, register for the Rapid Rewards Dining.  Do what you already do.  Eat out at one of their 11,000+ participating restaurants, bars, or clubs and use your linked Southwest Rapid Rewards credit card.  When you review your list of bills to pay every month on your credit card statement, you will only see the total amount from the restaurant.  The points will be deposited into your Rapid Reward account shortly afterward.  You earn points on the entire restaurant bill including tax and tip.  It's free and easy to register your dining card.
You may earn up to an extra 1,000 bonus points in your first 30 days of the rewards program.   Click here to see their current bonus program.
Sign up for email notifications from Rapid Rewards Dining to earn 3 points per $1.
Rapid Reward Dining Reward Tip: Know your surrounding restaurants.  When traveling to different cities, you maybe surprised a restaurant you're considering pays points for dining.
---
10. Free Southwest Airlines Entertainment
Do you know Southwest entertainment offers free select television channel on most flights?  On my last flight, the passenger next to me had no idea the airline offers this free entertainment.  Either your itinerary or when you board the plane will tell you whether it's a WiFi-enabled plane.  Plus, my kids always enjoy following the plane icon with the Southwest airlines in flight tracker live.
It's easy to connect using a laptop, tablet, or mobile device.  Get Connected using the following steps:
Select "Southwest WiFi" to connect
Once you launch your Internet browser, type southwestwifi.com
You likely must watch a quick commercial then you will be free to watch Southwest tv
The Southwest tv choices include 18 live channels and 20 TV series:
CBS
NBC
ESPN
ESPN2
Bravo
CNN
Fox News Channel
CNBC
Fox 5
HGTV
USA
Discovery Channel
FX Channel
Fox Business
NFL Network
MSNBC
FoxSports
Disney Channel
If Southwest tv isn't exciting enough for you, they also have movies.  Southwest movies only cost $5 per movie for new errentals.
For full Internet access, they charge $8 a day per device on any WiFi-enable plane.  The reason they
say, "a day" is so you don't get charged on connecting flights for WiFi.   Warning: they limit the Internet bandwidth for streaming apps like Netflix, HBO GO, and VoIP.  Only Southwest A-List Preferred passengers get free unlimited Wi-Fi to surf the web.
Instead of using the Southwest WiFi to email and surf the web, you can stay connected with messaging access for free.   You don't need a Southwest  WiFi promo code because messaging is free starting September 2018.  Your texting and messaging app must be pre-downloaded on your device ahead of time.  Whether your using free WiFi entertainment on a plane or at a cafe, you must always be smart using public WiFi.  See our article on Sim hacking.
The Inflight Entertainment also offers free information like:
Connecting flight information – delays and gate numbers
Flight Tracker map
Destination Information
Southwest Inflight drink menu selection
GetConnected Tip: Don't forget to switch to "airplane mode" once the door closes, otherwise your battery will drain fast searching for a cellular tower while in flight.
GetConnected TV Tip #2: Bring your earbuds or headphones with you onboard to listen to Southwest's Inflight free Entertainment.
---
11. Your Baby May Travel for Free
Southwest's open seating policy is great for parents traveling with children under two years old.  You can carry your baby on board for free.  If the flight is not 100% full, your child will likely get a free seat, but if it's full then your child must ride on your lap.  To verify age, Southwest will need a birth certificate for boarding verification.
The FAA Federal Aviation Regulation enforces the age limit for lap children.  According to 14 CFR 121.311 (b) "Except as provided in this paragraph, each person on board an airplane operated under this part shall occupy an approved seat or berth with a separate safety belt properly secured about him or her during movement on the surface, takeoff, and landing. A safety belt provided for the occupant of a seat may not be used by more than one person who has reached his or her second birthday."
Flying with Baby Policy Tip: If you don't buy a seat for your infant, be prepared to have him on your lap the entire flight if it's a full flight.
---
12. Book One-Way Flights to Your Southwest Destinations
One-way flights are easier to book using the Southwest Rapid Rewards program.  If you need to rebook or change a leg of the flight, you will only receive a cash voucher for that one-way trip vs a round trip.  Unfortunately, booking two separate one-way flights will result in two reservation numbers.
One-Way Flights Tip: While booking your two flights, use the same "Itinerary" title for both one-way flights to keep better track of your confirmation numbers.
---
13. Southwest Discounts for Seniors Age 65 and Over
Seniors citizen discount for Senior Fares are fully refundable for domestic and international flights.  If you are traveling using a Senior Fare or infant ticket, you must present the travelers proof of age.  A Southwest Customer Service Agent can accept a driver's license, birth certificate, passbook, or government-issued photo ID that shows the traveler's date of birth.
Unfortunately, in terms of discounts, Southwest Airlines bereavement policy or emergency fare does not exist.  Their policy states they offer everyday affordable fares and your first two checked bags are free, instead of bereavement discounts.  The best airline bereavement fares alternatives are listed here.
Senior Citizen Discount Age Tip: Perform the age verification for Senior Fares ahead of arriving at the airport.  You will not be able to do online check-in or use the self-service kiosk until you are verified in the system.
---
14. Book Your Hotel and Rental Car Through Southwest
By booking your vacation packages, rental cars, hotel and flight through Southwest, you will earn Rapid Reward Points.
Southwest Hotel Booking Deals
The reasons to book with Southwest Hotels?  The site offers over 65,000 hotel offerings with their best rate guarantee.  $0 cancellation fees with some exceptions.  Earn Rapid Rewards with Rapid Rewards Preferred Partners and receive points with Best Western, Carlson, Choice Hotels, Hyatt, La Quinta Inn & Suites, Marriott, MGM Resorts International, and Starwood Preferred Guest.  Click here to book a hotel package.
Be sure to visit their "Special Offers and Travel Deals" page with deals like earning up to 10,000 points per night.
Also, see our guide on hotels that take cash payments and deposits.
Southwest Airlines Promotion Codes and Car Rental Deals
Booking rental cars through Southwest offers a great selection, competitive rates, $0 cancellation fees, while earning Rapid Reward Points.  Many of the rental car companies offer deals as high as 35% plus earn up to 2,400 points.  I always start with the promo codes for Southwest airlines rental cars that offer the best deal.  Southwest car rental partners include: Alamo, Avis, Budget, Dollar, Hertz, National, Payless, and Thrify.
View the Southwest Airlines Rapid Rewards promo codes and discounts for current rental car deals, here.
Hotel Through Southwest Tip: Southwest offers the Best Rate Guarantee program for hotels so you feel comfortable knowing you get the best price.  If your hotel reservation is offered at a lower rate on another website, contact SWA customer service immediately to match the price.
---
15. Join RocketMiles for Rapid Reward Points
RocketMiles allows you to book hotels and earn thousands of loyalty points per night.  It's simple:
Book a hotel property throughout the world
Earn at least 1,000 airline points per night
Use those points to book more flights
Once you sign up for a free account, you just need to find and link your Rapid Rewards account number to start earning points going forward.  RocketMiles will send your points within 2 weeks of your hotel check-out.  The RocketMiles points will look like all your other Rapid Reward Points within your account.
Points Per Hotel Tip: Hotels in various cities can earn over 10,000 Rapid Reward Points a night.  Compare dollars per night to points for the best deal.
---
16. Get the Companion Pass Rules
There is no promo in the airline industry that's better than the Companion Pass.  Many people refer to the Companion Pass promotion as their buddy pass or guest pass.
My wife has been my companion for over five years in a row!  The Southwest Airlines Companion Pass lets you designate a chosen companion to fly with you for FREE.  Yes, Free.  Technically, you still have to pay the TSA fee, but yes, free.  You can designate your spouse, your mom, your best friend, a co-worker …anyone you choose.
You can use your Companion Pass promotion on personal or business trips, as long as you are both on the same flight.  The pass is good for both domestic and international destinations.
This is not your typical buddy pass to be redeemed for "one free ticket" with blackout dates, limited seat availability, and additional fees.  Unlike other programs, you do not have to trade in the miles for the buddy pass.  All those points you accrued are in addition to the Companion Pass.
Once you qualify for the Companion Pass, it's good for the rest of the year along with the entire following year!  There is a benefit to getting your status as early in the year as possible.  For example, if you qualify on March 20, 2017, the pass will be valid until December 31, 2018.
Here's the catch.  You need to either accrue 110,000 Rapid Reward Points in a calendar year or fly 100 one-way flights.
Companion Pass Promotion by Getting 110,000 Rapid Reward Points isn't impossible.
Be sure to link the card to your personal Rapid Reward number so the points stack.
Put everything on your Southwest credit card such as business expenses, cable bill, property taxes, McDonald's, etc.
Southwest randomly offers double points on all their flights during slower travel months. It can add up quickly, especially for Business Select flights.  Business Select is the equivalent to Southwest airlines first class.  If you book a Business Select fare for 5,000 points each way (10,000 points round trip) during a special, it could add up to 20,000 points.  A few years ago, I flew from Chicago to San Francisco in January and then Chicago to Los Angeles in February during a promotion and received over 25,000 points for EACH trip.  Two trips alone were worth over 50,000 Rapid Reward Points.
Southwest Companion Pass fare program allows you to change your designated companion up to three times per year.  Maybe take your other best friend on a trip with you?  Be aware there is no double-dipping companions.  When you change or add a new companion, all your existing reservations with your old designation will be invalid.
Companion Pass Rules Tip: Know your credit card billing cycle.  If your billing cycle ends December 5, then all your points until December 5 count toward THAT calendar year.  Starting December 6, all new charges go toward the following calendar year's companion points.
---
17. Check the Southwest Magazine for Coupons and Discounts
I didn't know they had a magazine either.  
They say Southwest: The Magazine is read by 5 million travelers for every issue.  Within the articles, they have promotions, discounts, promo codes, and online coupons sprinkled throughout the monthly Southwest spirit magazine.  The coupons are often for restaurants at destinations and local parking and airport shuttles.
Just thumbing through the spirit magazine, I see offers like:
SuperShuttle – 12% off airport rides
Penn & Tellers Las Vegas show – 2-for-1 tickets for SWA passengers
Charles Tyrwhitt promotions code – my favorite non-iron shirt I've worn for the last decade. These are terrific for traveling.  When I get off the plane for a business appointment, my shirt looks fresh.
TheParkingSpot – 10% airport parking coupon
Multiple Southwest Airlines shopping suggestions in destination cities
Spirit Inflight Magazine Tip: Go online to Southwest: The Magazine to see past monthly issues for more coupons and discounts in various cities and online stores
---
18. If You're Delayed, Let Customer Relations Know
If your plane was delayed due to a mechanical issue, send Southwest Airlines Customer Service your feedback.  Typically, they will compensate you with a cash voucher for travel funds on a future flight.  Also, if there are flight problems or delays, the flight attendants will give you a free alcohol in many cases.
Customer Relations Complaint Tip: If you are delayed more than 45 minutes, call Southwest or go to the customer service desk to rebook you onto another flight for free.
---
19. Earn Rapid Reward Points by Sharing Your Opinion
By filling out surveys and watching videos, you can earn additional Rapid Reward Points. Go to this Southwest survey pagePoints Promotion 
Points Promotion Tip: First time enrollees receive bonus points at e-Rewards
---
20. Southwest Shopping – Save While Shopping Online
Shop through the Southwest online shopping portal to accrue more Rapid Reward Points toward a Companion Pass or free flights.  You don't even need to have the Chase Southwest Credit Card to shop and earn. Simply:
Search the portal for participating online stores, products, and offers
Shop and purchase the item or offer
Earn Rapid Reward Points in your account

As of this writing, Apple is offering 2 points per $1.  If you buy a $1,000 laptop for your back-to-school student, that will earn you an additional 2,000 points.
Gift Card Deals Tip: If you are just shy of points, I'd suggest buying a gift card through the portal and sort from "Highest Earn Rate."
---
21. Compare Neighboring Airports
Many Southwest airports are near multiple airports.  Check the price for each of the SW Airlines cities.  I like to use the Interactive Route Search Tool Flight Map to visually see nearby alternative airports and places they fly.    The flight map is also known as Southwest Airlines Where We Fly.
For example, instead of flying into Phoenix, it was much cheaper for me to book four tickets into Tucson, Arizona and fly out of Phoenix, Arizona.  Also, when flying to the LAX terminal, consider Long Beach, Burbank, or Santa Ana too.  An alternative to San Francisco is Oakland, California.  Las Vegas tends to be a costly ticket on Southwest so flying to or from Los Angeles may save you money add a driving trip as part of your vacation.  A different zip code may save you a ton of money.
Many of these airports are within 30-40 minutes of each other and cost hundreds of dollars less or thousands of  points cheaper.
List of Airports Tip: Before booking flights into and out of difference cities, check the price of using different rental car locations.  Sometimes the prices are the same, but often, returning the rental car to a different airport can cost you hundreds of dollars more!
---
22. All Rapid Reward Points Are Not Created Equally
Besides a Companion Pass, the other coveted status is A-List and A-List Preferred.  You need the following points in a calendar year:
30,000 points for A-List
70,000 points for A-List Preferred
110,000 points for the Companion Pass
Surprisingly, getting A-List has been harder for
me to achieve than the Companion Pass.  I am not considered a Southwest frequent flyer, though, I charge everything on my Southwest Airlines Rapid Rewards Premier Credit Card which gets most of my points. Plus I use their portal for hotel packages, cars, shopping, and dining rewards.
A-List status, on the other hand, is only achieved with "Tier-Qualified Points." What are Tier-Qualified Points? (TQP) You will find that Tier-Qualified Points are tied to the price of each ticket multiplied by a multiplier.  The multiplier is based on your fare type (Wanna Get Away, Anytime Fare, or Business Select).
The higher the tier and higher the price of the ticket, the more points.  They are earned from either the Chase Rapid Rewards credit card bonus points or points earned from revenue flights.  Getting A-List status also helps getting to your companion pass faster.  A-List status gives you an additional 25% earnings bonus on all eligible revenue Southwest flights.  A-List Preferred members get 100% earnings bonuses!
| | | | | | |
| --- | --- | --- | --- | --- | --- |
| Fare | Cost | * | Multiplier | = | Points |
| Wanna Get Away | $185 | * | 6 | = | 1110 |
| Anytime | $220 | * | 10 | = | 2200 |
| Business Select | $236 | * | 12 | = | 2832 |
The Southwest Airline benefits can add up quickly if you watch for email promotions and news.
A-List Status Benefits
Priority boarding
25% earning bonus (25% more points on each revenue flight)
Priority check-in and security lane access
Standby priority
Dedicated A-List member customer representative phone number at 1-800-435-9792
A-List Preferred Status Benefits
Priority boarding
100% earnings bonus (100% more points on each revenue flight)
Priority check-in and security lane access
Standby priority
Dedicated A-List Preferred member customer reservation phone number at 1-888-737-1006
Free inflight WiFi – send emails and browse the web at no charge. On wi-fi enabled plane, you need to enter your Rapid Reward number to verify your A-List Preferred status information.  Also, YOU must be on the plane for it to work.  You cannot let your friends use your Rapid Reward A-List Preferred privileges on other flights.
Sign-up for the Rapid Rewards Report for your personalized monthly account e-statement.  The monthly emails show your current Rapid Reward Point totals and your percentage level towards status, such as A-List and the Companion Pass.
Business Select Benefit Tip: For business travel, booking late will likely result in a likely Business Select ticket with a higher multiplier per dollar spent.

A-List Preferred Free wifi Tip 2: In order to get free wifi on Southwest, you need to become an A-List Preferred Member.  You need either 70,000 tie-qualifying points (Business Select pays the best points) or you need 50 one-way flights in a calendar year.  As a bonus, you can earn up to 15,000 tier-qualifying points per year with a Southwest Credit Card.  See above.
---
24. Be Flexible in Your Travel Schedule

For some reason, the earliest and latest nonstop flights tend to be the cheapest.
Fare and Schedule Tip: If you need to pick up your rental car early or drop-off late due to your flight schedule, be aware you are charged for every 24 hours of use.  In many cases, if you go past 24 hours, you will be charged an a whole day of usage and taxes.
---
25. All Planes are Not Created Equal
SW Airlines keeps maintenance costs low and fares on budget because they only fly Boeing 737 aircraft.  Though, not every 737 is the same.  Most of their fleet is the Boeing 737-700 plane which seats 143 passengers.  They also have about 100 of the 737-800 aircraft that seats 175.  Compared to the 700 model, the 800 model offers a better interior and more legroom.
Currently, the Southwest seats are not the most comfortable in the industry.  According to Lifehacker, JetBlue, Virgin America, Hawaiian Airlines, and American Airlines Economy had more comfortable seats.  The Boeing 737-700 fleet has a seat width of 17.3 inches.  This compares to the Southwest Boeing 737-800 and their upcoming Boeing 737 MAX aircraft in 2017 that boast 17.8 inch width seats.  The new Southwest seats will be more comfortable with adjustable headrests and eLeather upholstery.
Boeing Fleet Tip: Try avoiding the older 300 and 500 Boeing models which lack the Southwest WiFi entertainment system, older interiors, and less friendly for carry-on luggage.
---
26. Buy Rapid Reward Points When Short Points
If you find yourself short a few points to purchase a flight, sometimes it is cheaper to just buy more Rapid Reward Points instead of using cash to purchase the full fare. Southwest offers deals up to 60% more points when you purchase Rapid Rewards.  Watch your emails for rewards promotions!  They randomly offer opportunities to buy points.
Buy Points Tip: Ask a family member or friend to send you the point shortage.
---
27. Southwest Check-in Tips – Don't Oversleep – 24 Hours Ahead of Check-In
Unlike most airlines, Southwest Airlines does not have assigned seating.  Pay attention if this is your first time flying Southwest.  You cannot pick your seat ahead of time.  Though the Southwest boarding process is one of the fastest in the industry, it sometimes comes at a cost to the passengers.
How does Southwest Airlines seating assignment work?
Simply, everyone is assigned to boarding group A, B, or C then a corresponding number ranging from 1-60.   It can be a struggle to get an entire family or group together but don't give up.  There is "Family Boarding" between boarding groups A and B for families with children ages 4 and under.  This increases the likelihood you and your kids can sit together.  If your family gets onboard late, the flight attendants will ask for volunteers to move so a family can sit together.  Volunteers usually get compensated with a free alcoholic drink on the menu.
Southwest is known to be a bit more flexible with families traveling with young travelers and children.  It's much easier to get on during Family Boarding when the majority of passengers heading to Orlando.
FYI, Southwest recommends females not traveling at the beginning of their 38th week of pregnancy.  Expected mothers are advised to see a doctor within 14 days of delivery.
I can always tell when it's the first time time someone flies SW Airlines.  They ask if you can choose your seat?  Or ask if Southwest Airlines have first class?  You will not need a Southwest seating chart to check-in.  The seats are generally assigned based on who checks-in online exactly 24 hours in advance.  Once check-in opens, it's based on first come, first serve.  Missing your checkin is the single worst mistake a passenger can make on Southwest.
How does Southwest Purchase EarlyBird Check-In Work?
You can also pay the upgraded $15.00 for Southwest's EarlyBird Automatic Check-In that automatically checks you in 35 hours before the flight.  You will likely be in the "A" group, based on the amount of "Business Select" passengers, "A-List," passengers, and EarlyBird passengers.
The A-List"passengers, Business Select passengers, and EarlyBird passengers all get automatic check-in.  Just because you are autmatically checked-in, you still need to printout your ticket at home or the airport, or download your ticket on your phone to show at the gate.
Purchasing the $15 EarlyBird Automatic Check-In upgrade is good for a single one-way ticket.  You need to purchase two Early Birds for a round-trip flight.
Passenger boarding starts 30 minutes before the scheduled departure.  Get to your Southwest gate at least 45 minutes before your take-off.  Unlike airlines like American and United, there isn't a fancy Southwest lounge.  The waiting area generally has a tall counter with some charging outlets.  If you get there early enough, many of the gates have plush leather chairs with multiple charging outlets for your mobile device and laptop.
Non-EarlyBird Check-In Tip: If you don't pay for the EarlyBird Check-in, go online and have the atomic clock open on a separate browser so you can check-in exactly 24 hours before your flight.

Device Check-In Tip 2: Use multiply devices to check-in online.  You especially need multiple people and devices if you have multiple tickets.
---
27. Arrive at Least 30 minutes Before Your Flight
If you arrive late just once at your Southwest gate, you will never do it again!  There is no point in paying for EarlyBird Check-In or being A-list or Business Select, if you aren't going to board early.  Remember, every flight has open seating with no reserved seats.  The best seats go to the early passengers.  They get to choose the best seats first, like the front or exit row.
The only exception is if it's a connecting flight.  In that case, you are just happy to make your flight, even if you need to sit between two football players with big muscles.
I recommend signing up for the Southwest flight status notification service.  You can choose to be notified either via text or email when you make your reservation.  This flight status notification system may alert you the plane is delayed which saves you from running through the terminal and jumping over suitcases.
Gate Arrival Tip: Don't be shy if you have an early boarding group and the plane is already boarding ahead of you.  Step to the front of the line and show the ramp agent. 
---
28. Find Out if the Flight is Full, Before You Board
If the flight is not full, I will grab a window or aisle seat leaving the middle seat open, hoping I get lucky with an extra seat between passengers.  If I know the flight is full, I will walk down the aisle looking for a smaller person that won't overcrowd our row.
My carry-on luggage also wants to know how full the flight is to my destination.  It will give me a better sense of whether the overhead compartments will be full before I get on board.  Especially if I am boFlight arding with the C boarding group.
Personally, I like to put a bag within a bag.  I usually board the plane with a large and deep camping
backpack stuffed with food, reading, toiletries, and electronics.  I put the backpack in the overhead because the bag is so big that I have little leg and foot room.  Ahead of the flight, I will put my laptop in a soft neoprene case zipped with my earphones, a magazine, and a fiber bar or fruit (that won't get smooshed).  This easily fits under the seat in front of me and leaves adequate room for my feet and legs to stretch out.   I suggest getting a slightly larger neoprene sleeve case with a zipper.
My family knows I make everyone squeeze everything into our carry-on luggage.  Southwest Airlines lost baggage record has historically been horrible.  Per Luggage Forward, in 2014, the airline lost 329.595 bags.  It's scary to know that was a lot better than losing 439,323 bags in 2013.  Carrying my baggage guarantees I don't lose it and eliminates waiting at the baggage claim area for an hour!
Flight Status Tip: Knowing whether the flight is full is especially helpful for someone with a lap child.
---
29. How does the Southwest Refund and No Show Policy Work?
If you cannot travel for any portion of your itinerary, you must cancel AT LEAST 10 minutes prior to the SCHEDULED departure.  If you have a Wanna Get Away fare and do not board the plane or cancel at least 10 minutes ahead of time, you will be considered a "No Show."  The No Show policy applies only to domestic cash tickets.  You will forfeit your funds in their entirety.  Also, if you fail to show up for any leg of the flight, Southwest will cancel the entire reservation including any remaining flights on your itinerary.
Always be courteous and cancel your reservation as soon as possible.
When you cancel a Wanna Get Away fare purchased with dollars, you will receive a travel funds credit that must be booked within one year.  If you do not use the travel funds with one-year, then you will forfeit the credit.  Keep close track of your confirmation numbers associated with your travel funds.  Visit Southwest Travel Funds page to see your current balance(s).
Southwest travel funds are not tracked or displayed in one place.  They are very generous in letting us keep "our" money in the form of a credit.  Unfortunately, they require each passenger to keep track of those funds.  They will not track our funds for us.
No Show Policy Tip: The No Show Policy does not apply when using Companion Passes, Reward Points, and Reward seats.
---
30. Overbooked Flight on Southwest – Volunteer or Bumped
Due to the generous Southwest refund policy, they tend to overbook flights to maximize capacity.  Maximizing the capacity is what allows them to offer discounts and promotions as a budget airline. Overbooking is an opportunity for Customers to get free vouchers for future flights.  SWA understand many Customers have some level of flexibility for arrivals and departure times.
Volunteers are offered $100 travel vouchers plus a coupon for an amount equal to face value of your one-way flight.  If they cannot find a flight to get you within two hours of your originally scheduled arrival time, then they bump it to a $300 travel voucher.
If you are involuntarily bumped, then they issue a check or travel voucher at twice your one-way flight for a maximum of $675.  If your alternative stopover or destination is more than two-hour difference, your compensation is bumped to four times with a maximum of $1,350.
Overbooking Policy Tip: If the Southwest customer service counter can't find any volunteers, you can potentially negotiate better compensation.  Providing you better compensation is better than involuntarily bumping a Customer.
---
31. Choosing the Seat that Makes Sense for You
Generally, families head toward the back of the plane to sit together and be near the bathroom.  Older travelers, business people, and connecting flight passengers tend to sit toward the front.  Taller people head toward the exit row.  When traveling with my spouse, family, or group I go just past the exit row for the best odds.
When the plane is nearly loaded, most people are either trapped in the back and grab that seat or the new people boarding grab the first middle seat they see in the front.  The best seats in many cases depend on your situation or needs.
Best Seats on Plane Tip: When middle seats are your only choice, look for couples because they will tend to slide over and give you the end so they can still sit together.
---
32. Download the Southwest App for iPad and iPhone
The Southwest App for iPad and iPhone is very friendly and easy to use.  I particularly like it when I am checking-in 24 hours in advance of my flight.  Once you initially login, it knows me and allows for a quick and easy check-in process without searching for my confirmation number.  The mobile app will save you if you're not near a desktop and need to check-in to save a seat. I've checked-in my flight while trapped in line at Disney World.
The mobile app can do the following:
Book your flight, check in, change your flight, or cancel flight reservations
Access your mobile boarding pass
Check flight status information, view boarding position and gate information
Book rental car reservations or cancel
EarlyBird check-in can be added to an existing reservation
View your Rapid Reward account
Get weather and travel alerts
Useful airport information
App Tip: The app knows your confirmation number but will not have the confirmation numbers for other travelers in your party with different confirmation numbers. 
---
33. Use Apple Wallet to Hold Your Boarding Pass
Once you check-in, use your mobile phone to retrieve your mobile boarding pass.  After your Southwest boarding pass is loaded, click the "Add to Apple Wallet" icon and "Add" it.  When you go to the airport through security and boarding, it will be quick to retrieve.
Apple Wallet Tip: Turn your iOS location services for Apple Wallet.  When you arrive at the airport, your boarding pass will automatically show on your home screen to display quickly.
---
34. Use the Southwest Airlines Low Fare Calendar
If you have any flexibility in your schedule, you need to review the Southwest Airlines Low Fare Calendar.  The calendar lets you view the fares every day for an entire month of domestic and international flights.  If you can leave one day earlier or come back a day later, it may save you hundreds of dollars.  Maybe travel a different week to your getaway?
Generally, I find Southwest ticket prices to be very competitive.  You can only buy tickets at Southwest.com and not on third-party travel site.  This allows them to keep low prices without paying third-party commissions on airline tickets. Also, I live between Midway airport and O'Hare airport.  Though Southwest doesn't fly out of O'Hare, I would rather fly out of Midway due to less congestion and it's a smaller airport to maneuver.
Low Fare Calendar Tip: Review the Low Fare Calendar with a touch of skepticism.  It shows the lowest fare which could be the first, last, or a connecting flight.  The lowest daily fare may not fit in your ideal schedule.
---
35. Know the Southwest Carry-On Policy Ahead of Time
Carryon items are regulated by the TSA which limits each passenger to one bag plus one small personal item.  The Southwest carry-on rules limits each bag dimension to 10 x 16 x 24 inches.  "Personal items" are considered briefcases, camera, containers for food, purses, and laptops.  TSA considers pet carriers as either a carryon or a person item.
I have seen too many people get delayed in the airport security checkpoint due to unauthorized items.  Unlike common travel liquids, some items maybe more obvious than others.  For example, many people like to knit while traveling.
Does Southwest Airlines allow knitting needles?
Knitting needles are allowed in your checked baggage.  Though, to carry on board, they recommend plastic or bamboo circulars that are not over 31 inches in total length.  To be like MacGyver, I've seen people use dental floss for cutting yarn.  Ingenious!  You can also bring nail clippers or scissors shorter than 4 inches.  I would suggest blunt scissors to alleviate any problems with the Transport Security Administration.  I've noticed that some airport security checkpoints are less sensitive than others.
Some travel items have unusual carry-on rules and exceptions.  You cannot carry on a lacrosse or hockey stick but you can bring ice skates.That doesn't make sense to me.  You can also bring screwdrivers, wrenches, and pliers that are less than 7 inches long through TSA and on the plane.
Does Southwest allow cremation remains?
Southwest does not allow human remains in checked baggage.  However, they accept cremation remains as carry-on luggage but not as checked baggage.  TSA allows maximum carry-on baggage of 22" x 14" x 9" in a scan-able container.  Scan-able containers for an x-ray machine include plastic, transparent glass, wood, cardboard, fiberboard, and cloth.  Metal, ceramic, and stone are non-scan-able.  Be sure to request a x-ray compliant container for cremation remains.
Can you bring perfume or cologne on Southwest?
Liquids and gels must be in containers that are 3.4 ounces (100 ml) or smaller.  All your bottles must be placed in a quart-sized Ziploc bag.  If you don't have TSA pre-check, then keep your Ziploc bag handy to pull out and put in the bin for scanning.
What's Southwest Airlines Dog and Pet policy?
Southwest only accepts small dogs and cats in carriers that fit under the seat for domestic flights only.International routes do not allow animals to travel in the cabin.  The Pet Fare is $95 each way per pet carrier.  The dimensions for the pet carrier must be within 8.5" high x 18.5" long x 13.5" wide.
Southwest allows a maximum of 6 pets per flight and one pet carrier is allowed per paying adult passenger.  Technically, two small cats or dogs of the same species can travel in the same carrier.  The kittens or puppies must be at least eight weeks old.
You must call Southwest customer service when making a pet reservation.  Customers can print their online boarding pass, use an airport kiosk, wait inline at the ticket counter, or use curbside check-in.  Though, your pet must be checked-in at the airport ticket counter.
Feel free to call Southwest toll free number at 1-800-I-FLY-SWA (1-800-435-9792).  This is the general contact number for all customer service related questions and assistance.
See approved pet carrier chart for purchase.
Does Southwest allow emotional support animals and trained assistance animals?
Emotional support animals can travel on all domestic and international destinations except for Jamaica.  Due to country-specific regulations, animals are not allowed to travel to/from Jamaica.
Emotional support animals help people suffering from emotion disorders and anxiety.  With proper documentation, Federal Regulations allow emotional support animals.
What Happens If I Don't Take My Scheduled Flight?
If you are unable to fly on the flight you have booked, you must inform Southwest at least 10 minutes prior to departure, or else the sum of your ticket will be forfeited. You have up to 10 minutes before boarding to cancel your ticket.
When Should I Arrive At The Southwest Gate?
To board your flight, you must arrive at the Southwest gate at least half an hour prior to the scheduled departure time. Leave extra time for security, albeit if you have TSA Pre-Check, you'll likely breeze through since you won't have to take off your shoes, computers, or liquids, so lines will be reduced. 
For a comprehensive list of limitations for carry-on items such as guns, visit the TSA website. Plan to arrive about an hour in advance if you want to grab a drink from the airport store or Starbucks and take it on the airplane.
What is Southwest Airlines Guitar policy?
Yes, it may seem strange but Congress passed a bill in 2012 to permit guitars.
Section 403 of the legislation, the Federal Aviation Administration (FAA) Modernization and Reform Act of 2012 says, "…An air carrier providing air transportation shall permit a passenger to carry a violin, guitar, or other musical instrument in the aircraft cabin, without charging the passenger a fee in addition to any standard fee that carrier may require for comparable carry-on baggage …."
Surprisingly, it took an act of Congress for a guitar bill.  Of course, there must still be available space in the overhead bins to place your instrument.  I would suggest paying the $15 Early-bird upgraded fee to make sure your instrument gets overhead bin space.  If it's too big for the overhead bin, then you can purchase a seat for your instrument.  There are still weight restrictions for your instrument.  If it doesn't exceed 165 pounds, you can also check it in as luggage.
How do Southwest golf clubs and ski bags travel?
You cannot take the golf clubs and skis onboard but you can check-in your baggage for free.  The airline does not charge for your first or second checked bag.  That bag can be luggage or a golf bag  or a ski bag.
Tip: Go to TSA.gov for approved and unapproved items or Ask TSA on Facebook Messenger or Twitter for quick replies.
Do strollers and Child Restraint Systems and Car Seats Count as a Checked Bag?
Southwest allows passengers traveling with children on free stroller and one car seat per child or one free child restraint system.  These will not count toward your two free baggage per passenger.
What is the Southwest gun policy?
All guns, including paintball guns and BB guns, must be declared at the ticket counter for the Customer Service Agent.  Firearms must be hard locked container.  The firearm box can still be placed within a soft unlocked suitcase.  Unlike firearms, paintball guns are not required to be in a locked hard case container.  Checked firearms will count toward your two-free baggage allotment for each passenger.  Of course, there isn't a baggage limit on Southwest, but it will cost you.
---
36. Don't let your Rapid Reward Expire
Southwest Airlines Rapid Rewards points and miles don't expire as long as you are earning points through a Rapid Reward Partner or take flight every 24 months.  SWA is as friendly as they come in the airlines industry.
Personally, I am trying to save my points for Southwest Airlines Hawaii tickets when they add that new route.  To stay current, Southwest Airlines new routes will be updated if you're on their list. 
Rapid Reward Dining Tip: Link your card to the Rapid Reward Dining Program.  Have a meal to earn points and prevent your points from expiring.
---
37. No Southwest WiFi Promo Code Needed

Since 2013, Southwest Airlines has been charging $2 per flight for inflight messaging.  Starting in September 2018, they now offer free inflight messaging on select WiFi enabled planes.  They are slowly rolling it out and "hope" to roll it out on their entire plane fleet.
Passengers can communicate using either iMessage from Apple or WhatsApp.
You no longer have to be Southwest Airlines A-List Preferred member to get a free Wifi promo code to in-flight message.  Now everyone gets free entertainment live-tv, on-demand tv, movies, music, flight tracker, and iMessage and WhatsApp use.
To conserve your battery, keep your setting on airplane mode.
Free Inflight Messaging WiFi Promo Tip: You must download the app before you take-off.  All Apple users of iPad, MacBook, iWatchand iPhones will already have iMessage.  Android or PC users will need to download Whatsapp ahead of time to use the free WiFi inflight messaging.
As you can tell, my family and I are huge fans of Southwest Rapid Rewards and the airline.  I understand why their stock symbol is 'LUV.'
[su_divider top="no" divider_color="#e0e0e0″ size="4″ margin="35″]
Take a look at this awesome Southwest Airlines infographic I put together.  It summarizes all the Southwest tips and tricks.
36 Tips and Tricks –Maximizing Southwest Airline Promos Codes and Deals (An Ultimate Guide)
---
Common Southwest Airline Questions
What does "Wanna Get Away" fare mean on Southwest Airlines?
Southwest Airlines airfare classes are in three easy fares.  Unlike American Airlines who announced a new boarding process in nine different classes!  Southwest has three fares:
Wanna Get Away – is the lowest and most economically priced ticket. It is recommended you book this low fare in advance.  Wanna Get Away fares are limited per flight.  You will receive less Rapid Rewards points and doesn't allow you to fly standby.  To fly standby, you must pay any fare difference based on your purchase price to the new fare price.  Unlike most airlines, there is no change fee charged for the economy ticket.  But remember, you will be subject to any fare increases.  Of course, you may be lucky enough to receive a fare decrease based on supply.  Be sure to check-in as soon as possible so you don't sit in a dreaded middle seat.
Anytime – Unlike the Wanna Get Away fare, the Anytime fare is fully refundable. You can change your ticket with no penalties.  You can fly standby at no extra charge.  Plus, you receive a higher multiplier for your Southwest Rapid Rewards points.
Business Select – Is the equivalent to first class on Southwest. The traveler will get priority boarding, priority screening with TSA, even more Rapid Rewards Points, and a free drink. With Business Select, your boarding seat should range from A1-A15.  The biggest perk in my opinion is guaranteeing room in the overhead for my carry-on luggage.
When you print your Business Select boarding pass, it will get a drink coupon for that particular flight.  Though, priority screening is different than Southwest Airlines TSA precheck.  Priority lets you move in a faster line vs precheck that lets you keep your shoes on and laptop in your bag.
There are pros and cons to the Wanna Get Away, Anytime, and Business Select.  You must weigh whether the money, points, or flexibility are most important to you.
Tip: I always suggest buying the Business Select vs the Anytime fare.  For an incremental amount of money you get priority boarding and a lot more Rapid Rewards Points.  It always makes sense!
Tip 2: Everyone gets a free drink on special holidays like New Year's Day, Father's Day, St. Patrick's Day,  September 20 (SWA Credit Card Birthday), Halloween, Thanksgiving, and Valentine's Day …if you're of age.
---
Does Southwest offer redeye flights?
They don't have regularly scheduled redeye flights.  Their know-how and planes are meant for shorter one-to-two hour flights.  Yes, they've added Caribbean destinations since acquiring Airtran, but they still focus on short-haul flights.  On Quora, the Southwest Schedule Planning Department touched on several reasons:
Customer Demand – there aren't enough interested Customers to fill up the plane on a regular basis and make the flights profitable.
On Time Performance – by not flying overnight, Southeast cleans the bathrooms and planes, catches up or flies the plane to its appropriate city, and gets them ready for a new day. This allows the airline to increase their on-time schedule.  We all know how important that is to everyone.
Happier Employees – Most passengers aren't happy to fly a redeye flight. Imagine how the Southwest employees would feel.  The company prides themselves on the quality of passengers and employees.http://www.businessinsider.com/southwest-airlines-puts-employees-first-2015-7
Overall, sounds like a losing proposition for a successful airline.
---
What are Some of the Funniest Things Southwest Flight Attendants Have Said Onboard?
According to Reddit:
"We know you have a lot of other options when flying, and we are so glad you couldn't afford any of them."
"Please don't smoke in-flight, because you'll get an expensive ticket.  If you wanted that,you could've just flown United."
"Smoking is not permitted aboard. Please step outside to do so."
"Please turn off all electronic devices at this time, including Apples, Blueberries, Blackberries, and Strawberries."
---
How do I get an Emergency Exit Seat on Southwest Airlines?
Southwest seating is first-come-first-serve.  Everyone boards the plane starting with A Group then 1-60, then B Group with seats 1-60, then C Group.  Unless you are A-List or A-List Preferred, your best bet is to purchase an Early Bird check-in.  The next factor in determine your Early Bird check-in order is how many other people paid $15 to get on early.
If you are traveling with kids, you need to be at least 15 years of age or older to sit in an exit row.  Also, you cannot have any limitations that would prohibit your assistance in an emergency.
---
Do all Airports offer TSA Precheck for Southwest Passengers?
Unfortunately, no!  I was so bummed when I was at LaGuardia Airport in New York last month.  The TSA Agent kindly handed me a temporary pass saying I didn't have to take off my shoes.  Typically, TSA Pre-check allows the following benefits:
Don't take off your shoes – I don't want my bare feet or socks touching that dirty floor
Laptop in Bag – I can leave my laptop or mobile device in my carry on bag
Wear my light outerwear or jacket – one less item to toss into a bin
Keep my belt on – I don't have to redress once through security
Most airports do have TSA Precheck for Southwest travelers, but not all.  It can make a huge difference on how early you need to arrive before your flight and whether you catch your plane.
Here is the list of Southwest airports with TSA PreCheck, click here.
---
How Does Southwest Know if I Have TSA PreCheck or Global Entry?
If you have a Rapid Reward number, you can either call customer service so they can add to your profile or login on Southwest.com and add it to your profile.  When I book a flight, I login and it automatically knows my Known Traveler Number.
If you are booking a ticket for someone without a Rapid Reward number, then you can add it while completing their profile during the checkout process online.
TSA Precheck allows kids ages 12 and under traveling with an eligible guardian to also participate in the expedited screening process.  If your young traveler is 13 and older then they must go through standard security or apply for a DHS trusted traveler program.
Personally, I think it's worth the $85 fee for TSA Precheck (or $100 for Global Entry) if you travel a couple times per year.  It good for five years.  If you travel twice per year over 5 years that's $4.25 per leg of the trip ($8.5 per round trip).  The expedited security, keeping my shoes on, not removing my laptop and liquids, and keeping on a light jacket is totally worth the hassle.
Click here to apply for TSA Precheck.
Tip: Occasionally, even TSA Precheck passengers are chosen randomly to go through standard security.  It will be listed on your boarding pass.
---
How do I get TSA PreCheck or Global Entry for Free?
Unfortunately, the Chase Southwest credit card does not compensate holders for TSA nor Global Entry fees.
Though, there are several alternative credit cards that do.  Maybe you already have one of these credit cards?
Barclay AAdvantage Aviator Silver World Elite MasterCard (only Global Entry)
Centurion Cards from American Express
Citi AAdvantage Executive World Elite MasterCard
Citi Prestige Card
Expedia + Voyager Card from Citi
Platinum Card from American Express
Ritz-Carlton Reward Credit Card (only Global Entry)
S Bank FlexPerks Gold American Express Card
You are already paying annual credit card fees, so might as well take advantage of them.  Apply for Global Entry or TSA Precheck will help justify your fees every five years.
Tip: If you plan on traveling Internationally within 5 years, then I suggest paying the extra $15 for Global Entry vs TSA Precheck.  See The Travel Sisters for more details.
---
How do I Initiate a Southwest Credit Card Balance Transfer?
Sometimes it makes sense to payoff credit cards with higher-rates or consolidate your balances.  Personally, I'm a one credit card type of person.  Given the benefits of the Chase Southwest credit card, I basically just use one to maximize my rewards.  To do a credit card balance transfer, follow these steps:
Sign-in and select your SWA credit card – check your eligibility
Enter your desired balance transfer amount
Complete your Southwest balance transfer – Accept Chase's Terms and Conditions
Chase provides FAQ's about balance transfers.
---
When is the Best Time to Buy Southwest Airlines Tickets?
Southwest usually runs its Click 'N Save deals weekly starting on late Monday night or Tuesday.  Sign-up for Southwest Click'N Save esubscribers email list.  The deals tend to run for three days.
Three best times to buy Southwest tickets?
After Tuesday's at 3pm – Southwest usually runs its Click 'N Save deals weekly starting on late Monday night or Tuesday.  Sign-up for Southwest Click'N Save esubscribers email list.  The deals tend to run for three days.
June and October are the best months – over the last several years, Southwest has offered their 72-hour sale in June and October.  They typically offer tiered pricing of $49, $99, $129, and $149.
Black Friday and Cyber Monday deals – not to be left out by traditional retailers, there will be fare deals on the biggest shopping weekend of the year.  Plan your vacation dates before the sale starts.  Do not wait for the Southwest airlines last minute deals because the Wanna Get Away fares will be gone.
If you are flexible, try the Low Fare Calendar to find the days of the month with the lowest fares available.
---
Does Southwest Airlines have a Military Discount?
Southwest has a few allotted seats for military discounts.   Keep in mind:
The military discounts are not available on Southwest.com.  To book a military discount, call 1-800-I-FLY-SWA.
Sometimes the military fares will not be cheaper than the Wanna Get Away fares online
Southwest Military discount fares are available for active duty and their dependents.  The serving military member does not need to travel with the dependent.
---
Is there a Southwest Airlines Teacher Discount?
Unfortunately, Southwest does not offer a teacher discount on airfare.  But, are you thinking about traveling in a group?  Is there a class trip?  Are the teachers going to a conference?
Southwest offers a Group Travel Program for groups a 10 or more.  The Southwest Group Travel Program gets you unlimited name changes up to 72 hours prior to departure, no blackout dates, discounted fares, no minimum stay, and no ticketing, booking, or change fees.  The Southwest group reservation number is 1-800-433-5368.
See our guide on the best teacher discounts and perks or free stuff for teacher by mail or online.
---
What is the Southwest Airlines Pre-Boarding Policy?
Whether you checkin online or at the airport, you will receive a boarding group (A, B, or C) and position 1-60+.  The boarding order is sequential.
Southwest has an open seating policy.  The boarding procedure is a first come first serve, or seat, in this case.
Unless you purchased the Earlybird Check-In or are a A-List or A-List Preferred Member, you can check-in exactly 24 hours in advance.  To get an "A" boarding pass, you need to be very quick when checking in online.  A1-15 is reserved for Business Select then the A-Listers and Earlybird purchasers.  Even if you are quick, the A boarding passes maybe all taken.
Families traveling with a child six years old or younger can board between the A and B groups.  Let the announcing Southwest employee know you are standing off to the side but don't get in the way of the boarders.
There is a different boarding procedure for passengers with disabilities and/or need additional assistance.  You can speak with an agent about getting a special pass to board early with one additional passenger to help.  This passenger will pre-board ahead of the "A" Group and will likely be the last passenger to exit when the plane arrives at its destination.
What Factors Should You Consider When Choosing An Airline To Fly With
There are a few important factors to consider when choosing an airline to fly with. Let's look at each of them in detail:
Price

: One of the most important factors to consider when choosing an airline is how much it will cost. Some airlines are more expensive than others, so be sure to compare prices before making a decision. You can often find great deals online. Research and compare fares to get the best rate.

Service

: Another important factor to consider is the level of service offered by different airlines. Some airlines are known for their excellent customer service, while others are not as good. Be sure to do your research and read reviews before making a decision.

Type of Plane

: Another thing to consider is the type of plane that will be used. Some airlines fly smaller planes, while others use larger ones. If you have a preference, be sure to choose an airline that offers the type of plane you prefer.

Route Coverage

: Be sure to consider the route coverage offered by different airlines. Some airlines only fly within certain regions, while others offer worldwide coverage. If you are looking to travel to a specific destination, be sure to choose an airline that offers flights there.

Convenience

: Consider how convenient the airline is. Some airlines have more airports than others, while others offer more flight options. Be sure to choose an airline that offers what you are looking for. If you're thinking of a specific destination, be sure to check the airline's flight schedule. 

Safety

: When choosing an airline, safety should also be a top priority. Some airlines are more safety-conscious than others and have a better safety record. Be sure to do your research and choose an airline that you feel is safe and that has a good safety record.
---
What is Southwest's Address and Contact Information?
Southwest Airlines Rapid Rewards
P.O. Box 36657
Dallas, TX 75235
1-800-445-5764 for Automated Rapid Rewards Service
---
Where Can I Report a Lost Item on Southwest?
Use this form to report lost items .
---
Does Southwest Have Social Media Channels?
---
Is it worth buying Southwest points?
Southwest points are worth about 1.5-1.75 cents per point but cost about 2.75-3 cents per point.  It is not worth buying Southwest points on a regular basis.  There are exceptions to when you can consider buying Southwest points:
Extend Account Activity: Purchasing points and gifting them to yourself or a recipient extends their account activity by 24-months before they expire.
Short Points for a Flight: If you are just short some points to purchase a ticket, it is sometimes worth it.  If you pay cash and cancel your flight, you will have a credit that you must use within 1-year of booking your initial ticket.  If you use points, then they automatically and immediately go back in your account if you cancel or change your flight.
Point Promotions: Southwest occasionally runs a promotion where they offer 40% additional points upon purchase.
Purchasing points only count for flight use and do not qualify as Tier Points nor a Companion Pass.
---
How does Southwest Wanna Get Away work?
The Southwest Wanna Get Away fare has a lot of similar benefits as the higher fares.
The Wanna Get Away fares are non-refundable
Same opportunity of getting an A-group boarding ticket if you are first to check-in 24 hours ahead of your flight departure.
Two free checked bags
Fewer Rapid Reward points compared to Anytime fare and Business Select fare.
Cannot fly standby on a different flight on the same day.  Changing your flight will cost you the difference.  Fares tend to go higher the closer to your flight date.  Though, Southwest does not charge change fees compared to most alternative airlines.
---
Citations
http://urbantastebud.com/save-money-on-southwest-airlines-flights/
http://thepointsguy.com/2016/05/maximizing-southwest-rapid-rewards/
https://www.google.com/#q=flying+southwest+for+the+first+time&*
https://www.tripadvisor.com/AirlineFees
FrugalReality has partnered with CardRatings for our coverage of credit card products. FrugalReality and CardRatings may receive a commission from card issuers.  Opinions, reviews, analyses & recommendations are the author's alone, and have not been reviewed, endorsed or approved by any of these entities.