It's no news that the world has evolved quite significantly. Now there's ample opportunity for anyone and just about everyone to boss up and make some much-needed money doing a side hustle.
We will investigate how to make some extra money fast by running a pickup truck business. Some might say it's a small business, but we have to disagree with that analysis. These days, anything that pays over minimum wage cannot be considered a small business, and most side jobs with a pickup truck do just that.
How Much Money Can You Make With a Pickup Truck?
Work a couple of the popular side hustles, like package and food delivery, while using a pickup truck with paid advertising.
How much can you get paid to advertise on your car?
Well, in terms of advertising, a couple of big companies pay a healthy sum for running ads with your truck.
Wrapify is a legit car-wrap advertising firm that pays based on the amount you drive and distance travel. They are well-known to pay up to $450 a month to drive your vehicle around as you do your everyday tasks.
There's also Carvertise that pays a flat rate of $100 per month. However, they could increase the payment with the occasional special offers that could top about $200 every month. So, as long as you're cool with driving around with your truck being wrapped with an excess amount of ads every month, you could make some extra monthly income from your side hustle. That's not bad money for getting paid for car advertising stickers.
How much can you earn with grocery delivery?
In terms of delivering groceries, you could get started making $10 per hour right up to $30 per hour doing delivery for a couple of major food delivery brands. The secret of this is building a reputation for being consistent, competent, and charismatic. It helps if you're a good negotiator too. As they say, half bread is better than none.
You must have a valid driver's license, pass a background check, have at least two years of driving experience, and correctly complete the task. Once you do all that, you can start making money with your truck.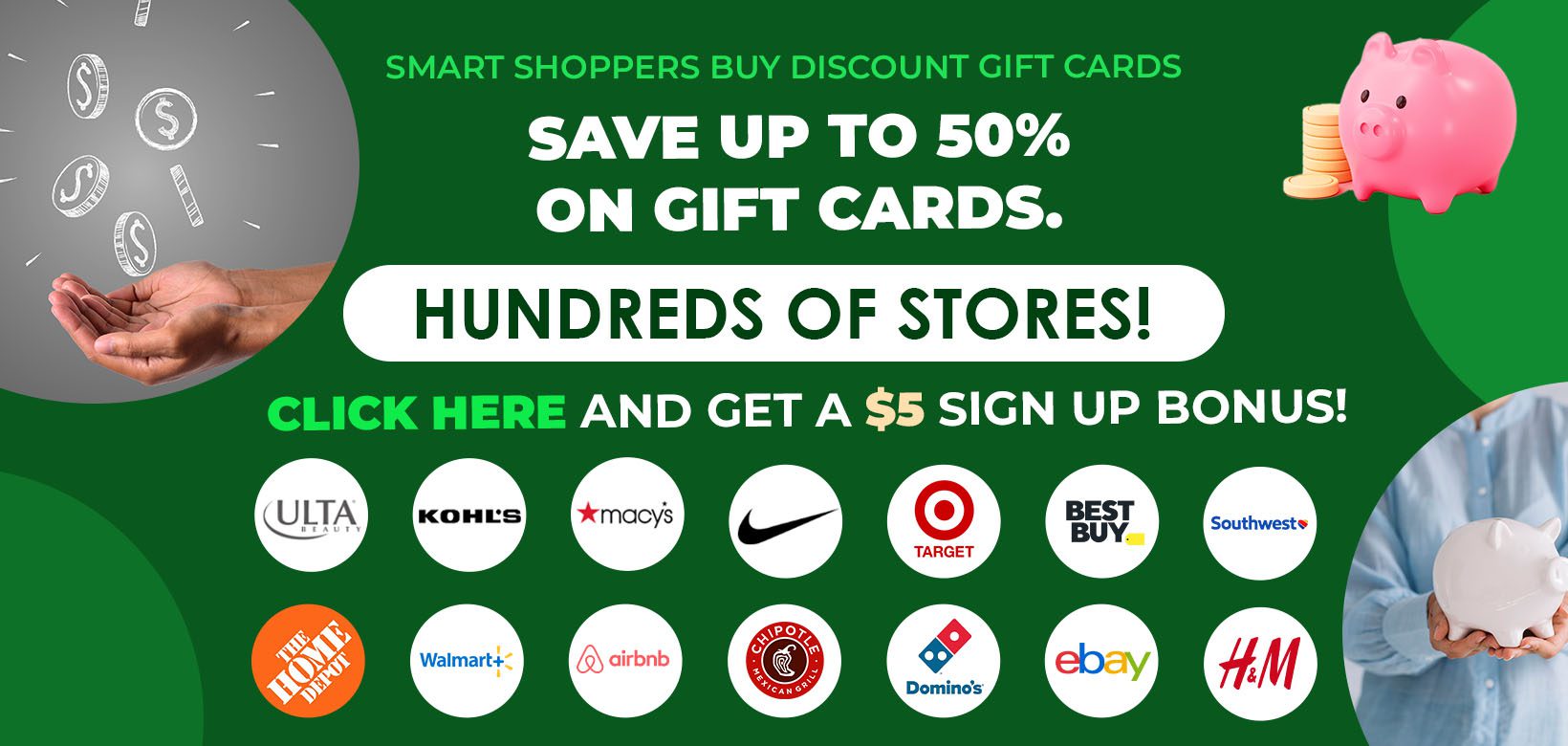 How much do you make delivering packages?
You could also find gigs using your car as a package delivery service. There are a lot of big-time companies that need competent truck drivers. These companies pay quite well, with payments ranging from 10 dollars per hour and right up to a staggering 50 dollars per hour (do the math). You can easily make money hauling stuff for people.
In most cases, the qualification to deliver packages is similar to delivering groceries. It's also helpful to work on your timing, as major delivery agencies have watertight contracts that could dismiss you at the slightest infraction. Don't forget to read the terms and conditions thoroughly, and employ a lawyer if need be.
That's just a starting point on how much you should charge a person or a brand for a side job with a pickup truck. As you read this piece, you'll learn the nooks and crannies and different side hustles to make money. Prepare yourself as we get right to the action.
How to Make Money with a Pickup Truck and Trailer
You would be surprised at how much money can be made by possessing good behavior, a good reputation, and two years of experience driving trucks. The demand is relatively high in the market these days as it's no news that delivery is the core belief for this generation of shoppers. That's why major companies are now employing more and more vibrant personalities to drive trucks and get from one end to another in the shortest possible timeframe.
It is a major plus if you own your truck, as you would be employed almost instantly with no holdbacks. There are multiple tasks you can undertake to make fast money from your driving skills. The tasks have varying payment schemes and rates.
So sit back, scroll on, and feast your eyes on the best side jobs with a pickup truck.
1. Food delivery jobs
Food delivery has taken over the usual craving of going out and grabbing yourself a snack. So the question is, who's the person delivering lunches, dinners, and snacks?
That's right; the answer is you!
Well, the answer is you as long as you have a working car or vehicle. That's because many food retailers employ food delivery drivers they can trust. The pay is pretty decent too, plus it's negotiable once you prove your worth and reliability.
Here are the five best delivery apps jobs:
Postmates – Operates in all 50 states and more than 400 cities. Postmates delivers everything from food and alcohol to dry cleaning and office supplies. You'll need to be quick because they promise one-hour food delivery. As of this writing, to work at Postmates, you're required to be 18 years old, agree to a background check, and a valid driver's license.
Doordash – They operate in most cities across the US. Food delivery jobs can expect to make between $10 to $25 per hour, including tips. As of this writing, Doordash delivery drivers much pass a background and DMV check and no major violations.
Instacart – An in-store shopper won't require a vehicle, but a full-service shopper will require transportation, such as a truck. You'll be working as an independent contractor using your pickup truck with the ability to set your hours. Instacart delivery drivers must be at least 18 years old, reliable vehicle, own a smartphone, and lift 50 pounds.
Grubhub – Grubhub delivery drivers are independent contractors and can expect to make an average of $12 per hour based on time and mileage. Drivers must be at least 19 years old, own a smartphone, valid driver's license and insurance, and a checking account to accept direct deposits.
UberEats – It is operating in over 500 cities in the US. UberEats delivery drivers can expect to earn between $8-$15 per hour. The rate can vary based on the city. UberEats drivers must pass a background check, own a car or truck with at least two doors, and a vehicle from 1999 or newer.
2. Moving Service
Trucks and trailers are the go-to vehicles for moving stuff from location to location, no matter how big or small. It's no news that people move every day, either to a new apartment, to a new office, or elsewhere. In 2018, 32 million people in the United States moved, which is approximately 10% of the population, according to Moving.com.
You could either work for an agency or operate as a freelancer. All you need to do is ensure that your truck is roadworthy, you have a valid driver's license, you have proper referrals, and then the sky is your limit in this side gig with your flatbed truck.
Using a flatbed truck as a moving service vehicle could be quite profitable, as you could charge rates ranging from $10-$50 per hour depending on the size of the stuff being moved and a few other factors.
If you're doing this as a freelancer, don't forget to print out business cards and build a niche for your new brand. It's a cool way to make money with a flatbed truck.
3. Junk removal service
There are three things inevitable things, life, death, and junk. Piling up junk is merely inevitable. You know that, and thousands of potential clients know that too.
That's why it would be a masterstroke of an idea to use your flatbed truck haul away some junk. You could also get employed in an agency that specializes in such. Whichever you choose, there's more than enough junk to remove, and at reasonable rates too.
The typical pay for this service varies, especially when you are working for an agency. A junk removal agency usually pays about five to fifteen dollars per hour to its drivers. It could be significantly increased if you have years of experience and other advanced qualifications like a college degree.
If you're working as a freelancer, your pay would be much more flexible. The choice is yours, but just steer clear of the toxic junk.
There is enough pickup truck hauling jobs to go round, whether it's small truck hauling jobs or on a larger scale.
4. Estate sale cleanout service
There are so many estates happening weekly across the country. It's an industry ready to be unlocked. While this side gig might not as frequent as some of the jobs on this list, it's certainly no pushover.
Cleaning out estates require certain knowledge, skill, and of course, a working truck. The primary thing you need here is proper networking. As long as you can find a way to keep tabs on all the possible estate sales going on around you, you'll be in for a feast. This gig pays around fifty bucks per cleanout, which isn't a bad sum for a job well done. Mind you, this rate is open to negotiation, and it's not unheard of for truck owners to get excellent tips and goodwill for a job well done.
5. Residential or commercial yard service
Yard service usually involves companies that specialize in providing such services, even though it's unusual for freelancers to sell their services. Residents of high-rise neighborhoods are known to need yard service now and then. There are tons of parties being thrown, multiple yard sales being held, and let's not forget the occasional barbeque. That's why a pickup truck and trailer delivery service won't be such a bad idea in this economic environment.
It pays quite well too. Pickup truck drivers earn upwards of ten dollars per hour doing such commercial yard services. All that's required is a background check, a valid driver's license, and a good work ethic.
6. Local independent delivery service
While this is quite different from the commercial delivery service, it doesn't mean that it is any less fulfilling.
It involves you doing deliveries for local businesses owned by upcoming store owners and entrepreneurs. You won't likely get paid the same amounts as you'd get with the commercial delivery services, but you don't have to possess the super hard qualifications the commercial one needs.
A local independent delivery service gig pays about five dollars per hour but is open for negotiation and usually has a few perks. It's way better than doing nothing with your flatbed truck!
7. Rent out your pickup truck
This side gig isn't for those of you that aren't big on letting others borrow your truck, even if it's for a few hours. However, if you're one of those who trust others, this would be a fantastic proposition.
All you need to do is draw up a comprehensive agreement, involve your lawyer, and lease out your trailer or truck to the client. The best part is that you'd be earning money without even driving.
You could charge a sum of about ten dollars per hour or higher, depending on the job. Also, take note, this requires a lot of negotiation and systemic haggling. Don't rest until you get the best deal possible. Make sure you lease your truck to people without questionable characters.
8. Towing Service 24 Hours
Independent towing service is needed for occasions ranging from leaving on your lights to needing a jump or tow due to a dead battery. Before towing a vehicle, know the manufacture's specs for your truck and its towing capacity. You do not want to ruin your engine by towing too much.
The qualifications needed to start a towing service is an updated driver's license, a background check, proper business insurance, licensed in your state, and available 24/7. Most towing jobs will be short distances, while others have you traveling over 100 miles.
The pay ranges from about ten dollars per hour to twenty-five dollars per hour. It depends on your experience level and negotiating acumen.
9. Advertise on your pickup truck
While we've already touched on advertising on your pickup truck at the beginning of this piece, but it won't be a bad idea to reiterate the point. Yes, you can make passive money advertising on your pickup truck.
The best part is that you can make money doing other side hustles while still getting paid to advertise on your truck. Some contracts run 3-6 months and have limitations. Read the fine print before agreeing to wrap your car in exchange for money.
10. Haul building products
Every day, new buildings are being constructed, and tons of building service is needed.
So how does this apply to owning a pickup truck?
Well, trucks like yours are being used to haul large building products from one construction project to another. Another common task is to haul metal to a scrap yard nearby for cash. Usually, commercial building companies pay better for this service. Large construction companies pay about ten dollars per hour and upwards. Independent contractors pay relatively less.
Make sure your construction clients are legit.
11. Yard and garage sale delivery
Trafficking yard sales is a good way to make extra money with your pickup truck and trailer. Garage sales happen every weekend in your area. You can easily find sales from your local newspaper, Craigslist, or signs posted along the road.
There are always people at estate sales who need help delivering bulky stuff like large furniture, appliances and old refrigerators, the occasional car, and more.
You will be paid either per trip or by the hour. If it's based per trip, the milage will be the determining factor. If it's by the hour, you could charge ten dollars per hour or more.
Create some business cards to pass along to the company running the estate sale and the shoppers so you'll be called again for the next sale.
12. Snow plowing services
If you live in the Midwest as I do, it's approaching that time of year when snow plowing services start making bank.
Most office workers aren't so crazy about the snow; that's why they need a snow plowing agency that would rid them of such a meddlesome natural atrocity. That's where you come in. Qualified truck drivers are being recruited at a serious rate to help render snow plowing services.
You'll need to invest in a snowplow attachment for your truck. A snowplow attachment will cost between $1,000 to $2,000. Depending on the type of winter, it should pay for itself quickly. Speaking of pay, this usually pays about twenty dollars per hour depending on the hazards involved and your bargaining acumen.
The best way to advertise your snow plowing service is by putting flyers in mailboxes, advertising at gas stations and local convenience stores, and sites like Craigslist.
Speaking of pay, this usually pays about twenty dollars per hour depending on the hazards involved and, of course, your bargaining acumen.
13. Large appliance haul away service
Operating a large appliance haul away service might not be something making you money every day, but it's something that pays pretty well anytime it clicks.
Due to the extensive nature of this service, it pays big bucks by the hour. You'll likely be paid about twenty dollars per hour or more for your efforts.
The higher pay isn't merely because of your pickup truck. You're also compensated for the stress you are likely to incur by lifting and loading such a heavy-duty appliance. You can potentially make more money by getting cash for the old refrigerator from your local utility by recycling it.
Alternatively, you can call your local appliance store and ask to deliver large appliances when they get busy.
14. Under the table odd jobs
Like the description says, these are odd jobs that tend to be less orthodox. It involves doing a couple of things that you might not necessarily be a fan of. Types of odd jobs under the table include construction worker, reseller, car washer, garden, DJ, janitorial work, appliance repair, caterer, and other physically demanding chores. While this isn't necessarily limited to truck owners, it does help pay the bills.
The versatility of your truck may give you an advantage over your competition. Find cash-paying jobs on sites like Craigslist, Fiverr, Upwork, and TaskRabbit. Letting prospective clients know that you have a truck will open a wide array of services. Your business will take off once you get some positive reviews and referrals.
15. Motorcycle and boat delivery service
For every five people that purchase a car, at least one purchases a motorcycle. It tells you there's a market worth exploiting! The same goes for boats, jet skis, ATVs, and dirt bikes. Not everyone who owns or buys a boat also owns a truck with towing capabilities.
You can work with some local motorcycle and boat dealers to help deliver new vehicles and marine equipment. You will likely be on someone's speed-dial every spring and fall when that same customer needs a boat delivery service to and from the marina.
The fun part is that this pays pretty well and likely offers you the flexibility to make extra money in the evenings and weekends.
16. Small business delivery service
Most small businesses use delivery services (because it's 2020, and most of them are inspired by Jeff Bezos). Small businesses need a trustworthy delivery guy (that's you), and they would be more than willing to form a mutually beneficial relationship with reliable partners.
A small business delivery service would allow owners to take phone orders, strengthen customer relationships, perform local deliveries, and increase sales. You can make some spare cash on the side using your truck to accommodate various delivery jobs.
17. Pickup and collect scrap metal for cash
Collecting scrap metal for cash is one of the unique gigs on our list. It's one of the more recent trends around for making extra money.
People across the world have become more aware of the benefits of recycling over the last decade. Picking up and collecting scrap metal with your flatbed truck is a good way to make money fast.
The types of scrap items include silver, tin, lead, iron, copper, brass, bronze, and aluminum. You'll find these metals in the following items: appliances, electronics, vehicles, building materials, fixtures, wiring, metal doors, and more.
You'll want to find the best scrap metal prices. Call your local scrap metal yards to receive quotes for the highest price over the phone. The pay varies based on current scrap metal prices and the haul you bring to the yard. You'll make a bunch of money if you deliver an overloaded pickup truck full of scrap metal. Yards will pay you more if you sell in bulk.
The best part of collecting scrap metal for cash is you'll get paid on the spot.
18. Cut wood delivery
Somebody yell timber! Cut wood delivery is in season right about now, as we see unprecedented demand for wood due to people staying at home more. That's why it's such a great time to be a pickup truck owner, as those bundles of wood won't transfer themselves.
Make some extra money by chopping down trees or delivering bundles of wood to homeowners.
Advertise your cut firewood delivery services on every single social media platform. Post it on Facebook, Instagram, WhatsApp, and Snapchat. You'll be surprised at the number of people that'll want cut wood delivery.
19. Start a truck blog site
There's simply nothing that people wouldn't pay to see or read up on the internet. That's why using your vehicle to start a pickup truck blog is a way to make money.
The opportunities are endless; you could write about all your exploits in your 'legendary' truck. If you think we're just bluffing, then check out Jalopnik and Truck Trend!
Create a truck blog using a unique angle like pickup truck repair, towing capacity, or accessorizing with aftermarket parts.
20. Deliver large items
The bigger the item, the larger the paycheck, and vice versa. While some people might shy away from this side gig because their vehicles can't handle it, you don't need to shy away because your pickup truck is quite able.
You can put an ad in a newspaper to find side jobs with a pickup truck, or you can frequent your local big box store. Help people at places like Costco, Walmart, and Best Buy deliver their large items.
21. Make money recycling wood pallets
There's a particular saying that says something about the stone that the builders rejected becoming the cornerstone. That's the exact picture we're trying to paint when talking about the wood pallets industry.
Most local businesses throw out wooden pallets that they don't need anymore once they unload the delivery. In many cases, you can pick up wood pallets for free and sell them for money.
There are over 2 billion pallets in the US with an estimated $17 billion worth of new and used. You can make hundreds of dollars per week recycling wood pallets for money.
Common places to find free wood pallets include retail outlets, manufacturing plants, small businesses, tire shops, construction sites, landfills, Freecycle.org, or sites like Craigslist.
New pallets cost between $11.25-$25, so recyclers are happy to buy used ones at a discount while you make extra cash using your pickup truck.
22. Start a small towing company
This is quite different from working for a huge company that specializes in towing vehicles.
As of 2018, there were over 273 million registered vehicles in the US. That's more cars to tow. According to IBISWorld, the automobile towing industry is7 billion and expected to keep growing.
Before starting a small towing company, you need to make sure your pickup truck and trailer have the proper towing capacity. Also, get the proper vehicle towing insurance because any damage caused during the process will cost you.
According to Abingdon, the average tow truck business makes between $30,000 to $100,000 per year.
23. Auction car transport services
Once a car auction has been completed, the next thing is for the auctioned vehicles to be transported to their new homes. It's only right that truck and trailer owners on the ground would get the option of first refusal.
All you need to do is get an insider in the auctioning industry to keep you posted on the freshest sales. Then you need to work on your branding. Once you can show them that you're worthy of handling their luxurious automobiles, you'll be surprised how much money you make per delivery.
Vehicle auctions also include bikes, ATVs, motorcycles, boats, and more. Get on the email list of local vehicle auctions to find business. 
Amazon Flex
Shipping goods and offering delivery services is certainly a great way to make money from your pickup truck, but if you're looking for a consistent flow of work? Try Amazon Flex!
Amazon Flex is basically an extension of the online giant. Under this service, you would deliver packages from Amazon Fresh, Amazon Prime, and Amazon.com to customers.
It's also pretty easy to sign up for Amazon Flex. Anyone over the age of 21 with a valid driver's license and insurance can enroll in this program. You can expect to receive $18 to $25 an hour and would be responsible for up to 30 packages a block.
Amazon Flex also offers a flexible payout schedule, allowing you to withdraw your earnings twice a week.
Hotshot Trucking
Hotshot trucking is a lot like other delivery systems; the only difference is that it's highly time-sensitive and is usually used for small or medium-sized deliveries.
Hiring a delivery partner for small deliveries is a loss for businesses with limited transportation requirements; that's why they partner with individual contractors.
Payment is usually higher, with shorter waiting time and a low startup investment. However, since hotshot trucking isn't a popular service, finding a steady workflow can be challenging.
Trash Removal Service
Trash is a consistent fact of life, and the hauling of trash is always a needed service. Since trash removal isn't appealing to everyone, it's much easier to bag gigs without much competition.
You can offer your services in cleaning up parks, resort premises, neighborhoods, construction sites, or even local businesses.
Here are a few ways to get more trash removal gigs:
Post your services on Facebook or Craigslist
Promote your services in local newspapers or through flyers
Enroll your truck with a trash removal agency to get consistent work
Ask for referrals from clients
Also, since garbage removal isn't a one-time task, you might get hired by the same clients again if they are satisfied with your service.
Although the pay scale depends on your location, the tasks, and clients' needs, you can offer trash removal services for anywhere between $30 to $50.
Start Your Own Shop On Wheels
Why deliver packages for others when you can have your own small shop on wheels? Today, food trucks are more popular than ever.
If you have a knack for cooking, a food truck can fetch you as much as $44,000 a year on average. Even if cooking isn't your thing, you could sell ice cream, accessories, garments, or even electronics.
Here are a few steps to starting a shop on wheels:
Develop a business plan with specific financial goals
Get your business name and truck registered
Get insurance for your truck as well as for your business
Get the necessary license and permits required for your chosen domain
Pick a parking space for your truck for post-business hours
Build a website to market your business on social media
Just like any other business, it'll take time for your venture to gain traction. Important tip: make sure you have enough working capital to run your business in the initial stages.
Side Jobs with a Pickup Truck Summary
It would surprise you just how much money could be made by merely owning a pickup truck in 2020. I've heard this saying one too many times lately, "That the opportunities are limitless."
I'm sure there are even more side jobs with a pickup truck than are listed here. Overall, you can easily make money hauling stuff for people.
Please share any additional ways to make money with your truck that we missed.