Spotify, Apple Music, and Youtube Music is everywhere…but who would ever forget vinyl records?
Vinyl is a simple flat disc that brings back thousands of memories. It was the start of music recordings, as well as audiobooks, comedy books, and other various spoken word formats since 1857. It was later transitioned to different record sizes, including 7", 10", and 12".  Cassette tapes and CDs emerged years after records were created, but nothing beats an original pressing.
What Are Vinyl Records?
Vinyl records are an analog audio storage medium that was first introduced in the early 1930s. They are made of a thin, flexible vinyl disc coated with lacquer and then pressed into a playable shape.
Vinyl records were once the most common format for music distribution and consumption, but they have since been replaced by digital formats such as CDs and MP3s. Recently, there has been a resurgence in vinyl record sales, and they are now considered a niche market.
Though they are no longer the most popular format for music distribution, vinyl records have many advantages over other formats. They offer a higher-quality listening experience than digital versions, and they allow users to physically interact with the music by flipping the record and changing the playback speed.
Vinyl records are also more environmentally sustainable since they can be reused and recycled.
Despite their advantages, vinyl records present some drawbacks. They are more susceptible to damage and can be difficult to store and transport. Plus, vinyl records require special equipment to play, which can be expensive.
Overall, vinyl records are a unique and enjoyable way to experience music. They offer a higher-quality listening experience than digital formats, and they allow users to physically interact with the music. Vinyl records are also a more sustainable format, but they have some drawbacks that need to be considered.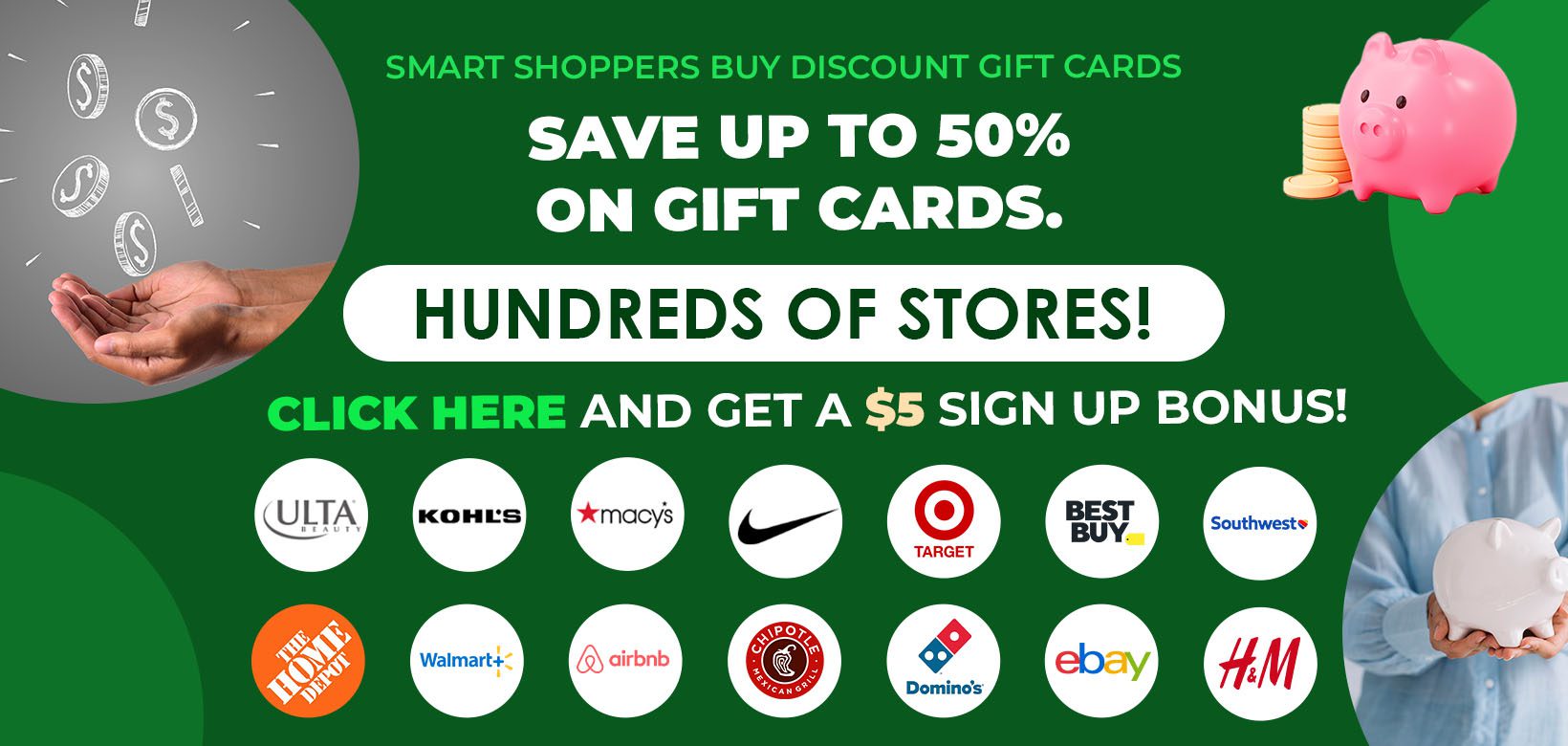 Why are Vinyl Records Still Popular?
Despite its decreasing popularity in the 2000s, vinyl made a revival in 2006. Surprisingly, vinyl records sales were up 56% since 1991 during the 2020 holiday season; it had its highest sales in history.
What's even more interesting is that the top-selling vinyl album in December of 2020 was Harry Styles' "Fine Line," with 15,000 copies sold. According to Billboard, record sales were among the highest for famous artists like Taylor Swift, Billie Eilish, and the iconic Beatles.
Per the experts and surveys worldwide, people can't get enough of the nostalgia factor vinyl records bring. Their subpar audio quality brings back those memories. Its crackling sound is undoubtedly attractive and indulgent. It's a delightful feeling to play the record on a turntable and gently setting the play needle in place.
Some people may be surprised to know that websites like Best Buy and Amazon sell some of today's most popular artists and albums in a vinyl version.
Whatever the reasons for its continuous and unwavering popularity, they've made a comeback. Some people sell old vinyl records for cash online as a side hustle or even make a living.
How to Sell Vinyl Records for the Best Price?
You have held onto your vinyl record collection for so long because it obviously means something to you. However, there will come a time in a collector's life when it's time to let go. Make money from the time and effort you took to build that collection.
The perceived value of the buyer determines the value.
They can be worth good money to a person who collects old vinyl records. Maybe they are collecting for fun. Maybe they collect because it's their favorite band. Maybe the buyer wants to flip it and make fast money.
Finding the best price for used vinyl records online and at stores is challenging. There are trade-offs and always some luck. A store will pay cash instantly, but for a lower price. Selling online will get the best price but will take more time and work.
Getting rid of your collection at such a low price is a big waste. Here are the basics you must first know to get the best price for used vinyl records nearby or online.
Build Your Knowledge on Vinyl
Starting a business includes educating yourself with the essentials beforehand. To start with, researching vinyl records and learning their ins and outs.
Selling vinyl records for the price they deserve comes down to a couple of important factors like condition and value.
Know What Your Vinyl Records Are
Customers want to know details about the products they're purchasing. It's important to know what you're selling and what they're worth. Find comparable prices online or start with a vinyl records price guide.
Good Condition is a Must
The best vinyl records are still in shrink-wrap. Condition is critical in the world of vinyl records and only second to its content.
The condition of a record can mostly be inspected visually.
How to determine the condition of a vinyl record?
Scratches
Worn-out labels
Dust
Condition of the original sleeve
Bending/warping
Playable or not
The best ones won't have any of these blemishes nor problems.
Also, condition codes are set in the vinyl industry to identify where an album belongs. Here is an example cited from CDandLP.com:
S = Sealed. It's when the album has never been removed from its original packaging.
M = Mint. The shrink-wrap may have been removed once, but the record is still in pristine condition.
NM = Near Mint. It may have a minor scratch, but it has no impact on the sound and play quality.
E = Excellent. The record shows some signs of being used and played, but with only a little impact on sound quality.
VG+ = Very Good Plus. Some minimal impact on sound quality may exist, but it is probably not noticeable to the average listener.
By having these condition ratings, potential collectors and other customers are more assured of their purchase.
How to keep records in good condition?
Keep vertical – Store your vinyl records vertically to help hold their shape in their original sleeves.
Balanced atmosphere – Keep them away from extreme temperatures, dampness, or dryness.
Store in a container – Protects them from things like dust, pets, kids, humidity, and anything else that might affect their condition and, most importantly – value.
If it's kept in an almost-perfect condition over the years, it will definitely hold more value than those that are abused and worn-out. The worse the condition, the less money you can expect to get when you sell.
Vinyl in good condition will likely play better than worn-out records, too. What you see is what you get – you must keep this in mind if you are shopping for albums you are about to resell for a profit.
Keep the Originals
Nothing beats the original – from the cover, packaging, and sleeves. You will attract more customers and make more money by keeping the original packaging together.
An additional attraction to buyers are vinyl records that come with photos of the artist or band, sheets of lyrics, and other packaged memorabilia.
Care Being Rare
People always look for uniqueness. Sure, most follow the trend, but rare vintage vinyl records are another factor when buying. The rarer garners a higher price.
Research your collection before you start selling. It's easy to short-change yourself if you don't understand what you own. Research eBay and other record resale sites before spending money to purchase an album based on its perceived rarity.
The best example is RareRecords.net specialized in selling rare vinyl albums such as rock, jazz, and R&B. Part of what makes them valuable is their rarity. Customers can't get enough of these vinyl records. Beatles' album called "The Beatles: Yesterday and Today.", a sealed stereo version, sold for $125,000 in 2016, making it at the top of their list.
At ValueYourMusic's, they track the prices at vinyl record auction sites to give you an idea of current values.
In fact, you might have some albums in your collection that you didn't even know were rare. It would include stuff like special edition albums, limited-edition releases, and Record Store Day releases.
Also, some records by artists increase in value after their death. According to PYMNTS, a 2014 study concluded that sales increased by an average of 54.1% after the artist's death.
Research Popularity and Value
It's time to research how much your vinyl is worth and how popular it is.
It will take a lot of time to go through every album, find out any feature that might boost its value, and track down current prices. In the end, making sure that you're getting every cent of your collection is worth it.
You might even own special editions you didn't even know about. Refer to WhatSellsBest to find a value for each album in your collection. It shows some of the top-wanted items per category, plus what buyers are willing to pay for specific items.
You can also join the Vinyl Reddit thread to ask others about your albums if you're not sure. There are many experts on vinyl records there who might help you, and all you have to do is reach out.
Mono vs. Stereo
Mono vs. stereo recordings is a big deal for an audiophile.
What's the difference between mono and stereo vinyl records?
Mono albums have all song notes and lyrics coming out of both speakers. Stereo albums have select song components coming out of one side and sounds coming out of the other side. You may hear lyrics out of the right speaker and piano out of the left.
To some people buying vinyl records, mono vs. stereo is an important distinction and holds a bit of nostalgia. Either way, buyers often want to, whether it's a mono or stereo recording.
Original Pressings vs. Reissues
Original pressings are records that were released with the original batch. Since older vinyl albums usually have a lower number of original pressings, they're often more valuable. On the other hand, reissues are known as re-releases of an older vinyl album. Because they're not original pressings, the reissues are typically less valuable.
You should find out if your record was an original pressing, which means it is made from the first round of pressings rather than a later reissue.
How to tell if a vinyl is an original pressing?
Original first pressings usually have a four-letter and number combination on the LP record sleeve. The combination will look something like WXYZ-1234. Any combination after the second or third will have only two letters and five numeric combinations like YZ-12345.
Visit Originalpressing.com or Discogs forum to verify you own a legitimate original first pressing or a reissue copy.
Know Where to Buy
Some sellers don't care about the details and instead want to make a quick profit. These are the best places to buy used vinyl albums.
You may find your best deals at the estate and garage sales, flea markets, Craigslist. Many of these people just want to declutter their house and make a few bucks. Facebook Marketplace may also uncover some people selling used records nearby.
Know What to Pay
Knowing what to pay is equally as important when determining your selling price. It's harder to lose money if you pay the right price. With some research and proper negotiation skills, you'll have a better chance of consistently earning a profit.
Resale websites like Discogs and CDandLP are helpful in knowing the current market prices. eBay can also be an indicator of fair price, although some sellers have their prices overinflated. I find it helpful only to view sold items on eBay. Sold stuff on eBay are transactions that took place and are an accurate indicator of what someone is willing to pay for a used record.
Know Where to Sell
Our vinyl guide for beginners has covered knowledge, ideal condition, and value. Now we need to learn the best places to sell records.
You will realize that selling direct to buyers will likely bring in more profit because of the nostalgic factor and their knowledge of what they're buying. Of course, this process takes longer because you have to be lucky to find the right person.
On the other hand, selling vinyl records online reach a broader audience from the average collector to professionals. Online resale websites like eBay will take a commission, and you will deal with shipping.
Where Can I Sell Vinyl Records Near Me?
To see is to believe – a buyer might be more willing to pay a high price if they can physically see your record collection. Finding a local buyer could be the best way to sell because you won't have to pay any shipping costs that could be deducted from your profit.
Here are some of the best ways to sell your vinyl records locally:
Local Record Stores
The fastest way to sell your vinyl records is by selling them to a record shop near you. Yes, these stores still exist! According to Billboard, the US has about 1,480 stores.
Record stores naturally replenish their stock of albums from the most common to scarce and vintage vinyl. They will accept most albums to flip it for a higher price.
However, the downside is that you definitely won't get your collection's full and real value. Most stores will pay only about 50% of the collection's value to compensate for the store's sales.
Selling to a record store isn't ideal if you're not in a rush to get rid of your albums and make money fast.
Here are some select record stores near you that will even travel to you to buy your vinyl records:
1. Hudson Valley Vinyl
Hudson Valley Vinyl pays cash for the types of records it sells, including jazz, reggae, and rock. However, they won't accept musicals, classical music, and albums from country artists.
The store is located in Beacon, New York. Once the company buys your collection, they're likely to come to pick it up if you live in the Hudson Valley area, upstate NY, NYC area, NJ, Connecticut, Pennsylvania, or other surrounding areas.
Click here to schedule an appointment at Hudson Valley for a pick-up route.
2. Cash for Records
Cash for Records primarily loves blues, soul, jazz, and rock and accepts hit albums deemed popular. They're based in Cleveland, Ohio, and will travel a reasonable distance to pick up your albums and buy them from you. Otherwise, you can drop them off yourself if you live nearby.
I would suggest calling first to make sure they are interested in buying your vinyl record collection before heading over.
Website: Cash for Records
3. Princeton Record Exchange
Princeton Record Exchange allows you to sell all kinds of albums, even in less popular or weird genres. Located in Princeton, NJ, it buys albums from the surrounding area, including NYC and Philadelphia.
Complete an online questionnaire with your album details or send them an email to gauge their interest in your collection. It may save you a trip knowing your collection doesn't fall in the most wanted vinyl records category.
Website: Princeton Record Exchange
4. Shake It Records
Shake It Records buys used vinyl records, CDs, DVDs, speakers, receivers, turntables, and other music equipment.
You'll need to live near its Cincinnati, Ohio location for a house call of 400 or more pieces or arrange a shipment to the store. Call ahead of time to discuss selling your LPs and size 78 and 45. The team has over 50 years of combined experience in the industry. As they state, not all Elvis and vintage Beatles records are worth $1,000.
Website: Shake It Records
Online Resale Websites
Listing your record collection through an online resale website will bring you a wider audience vs. limiting yourself to selling locally.
The odds are you'll find the right person who precisely knows the worth of your collection and doesn't think twice about buying your records at full-price.
As with all online transactions, always be hesitant when accepting checks instead of cash. Meet at a public place and always bring someone with you for safety.
Here are 16 online resale website to sell your vinyl records:
5. Discogs
Selling to resale sites and record stores like Discogs will earn you less money. It's highly convenient, but the profit will be lower. Discogs offers a massive online database of support about vinyl records with its articles and community where you can sell or buy music in several formats. The Discog database has over 7.3 million artists, more than 13.5 million recordings, and over 58 million items available.
The online record store has vinyl records, CDs, DVDs, cassette tapes, and more. Users need a valid PayPal account to sell on Discogs. Once your free account is set up, you can start listing your vinyl on Discogs.
Compared to Amazon or eBay, the resale site has lower fees associated with listing items. When you've contractually agreed with a buyer, Discogs will charge an 8 percent selling fee. The platform charges a minimum fee of 10 cents and a maximum of $150. With the help of Discogs, they'll propose an automated price, but you can adjust the suggested price as you see fit.
Sell on Discogs
6. CDandLP
CDandLP.com is an online marketplace for used music since 2001. Sellers can set the price and the shipping fee rate. The site has suggested pricing, but you're not required to use it.
CDandLP offers free listings. Selling fees may vary and are determined based on the transaction price. You'll pay between 5-15% percent of the sale price of each transaction. The fee structure seems a little less favorable for sellers on CDandLP vs. Discogs. However, it's still a popular site people used to sell used records.
Website: CDandLP
7. Hard to Find Records
For over 25 years, Hard To Find Records has provided excellent customer service and competitive prices for singles and collections. They claim to have the UK's largest selection of vinyl records.
How to sell used records on HTFR?
Find the barcode or cat number or search the database by title or artist
Select the albums you want to sell
Confirm your singles or collection details
Send in your albums
Hard to Find Records will compensate you some of the shipping cost for orders of 25 or more pieces.
Call or email the team if your extensive collection is too large to input.
Shop at Hard to Find Records
8. Craigslist
Craigslist is global classifieds website to sell used vinyl records locally or across the country.
Post a detailed description with photos showing the condition of the record. When you have a legitimate buyer, set a meeting place and date for the person to inspect your collection in person and pay you in cash. Also, be extra cautious with the payment process and your safety when meeting someone online.
There are many Craigslist alternatives to sell vinyl records for cash nearby.
See our guides on how to Sell for Free: 24 Websites Like Craigslist.
Sell on Craigslist
9. Facebook Marketplace
According to Adlibweb, over 800 million people use Facebook Marketplace every month to buy and sell stuff.
It's straightforward to find a buyer by listing items and adding a few pictures.
The Marketplace will show your items to people outside your local area if you don't mind shipping items. When you list on the Facebook Marketplace, you can sync your listings with buying and selling groups, your Facebook profile, and your pages to gets more eyes on your items. However, many people will probably try to get you to sell your albums for a lower price, but don't give up. You might just find someone who knows your collection's real value and is willing to pay top dollar for it.
Website: Facebook Marketplace
10. Amazon FBA
The Amazon global selling platform makes it easy to sell records separately vs. your whole collection. Creating a seller's account is free. You'll just pay a fee when your items are sold.
The best part is that listing your albums is very easy. Simply search for it on Amazon, find the exact match, and add a similar item. You don't have to worry about uploading new photos because Amazon will use its own. You can also see competitors selling prices, undercut them by a penny, and offer the best price.
It's an ideal place to sell used stuff, with over 197 million people around the world shopping monthly on Amazon. Even better, there are more than an estimated 112 million Amazon Prime members in the US with their credit card information already loaded on the platform. They're ready to shop!
Website: Amazon FBA
11. Reddit
A unique online resale website to sell stuff is Reddit. There are many subreddits for music and album fans. A lot of enthusiasts and collectors gather in these subreddits.
Try the VinylDeals subreddit that's more targeted to buying and selling old vinyl records – you could end up with the perfect buyer here!
Sell on Reddit
12. Vinylom
As its name implies, Vinylom is a one-stop-shop for vinyl record collectors. It's an information-rich website. Vinylom has information about albums, community discussions, and it is mainly a marketplace for buying and selling records online, especially rare albums. This is an excellent spot to sell your rare albums like The Beatles "White Album," Elvis Presley "My Happiness," or Bob Dylan's "The Freewheelin' Bob Dylan."
Sell on Vinylom
13. MusicStack
MusicStack is ideal for a large record collection for sale. Create your own shop on the site to find buyers for your record collection.
MusicStackhas offers free signup and no listing fees but charges an 8% commission on the total sale price. The total selling price is based on the cost of the item plus the shipping cost.
You'll also need a PayPal account to sell records on the resale platform.
Sell on MusicStack
14. DJ Records USA
For over 15 years, DJ Records USA buys old LP, 12, 45, and 78 records for cash. No collection is too large for them to buy.
Although the company is headquartered in Missouri, it still accepts inquiries from anywhere in the United States. Call the number on the site or complete the form to set up an appointment. The team will try to give you a price range over the phone, but it won't be finalized until they're personally inspected.
The inspector will buy used albums for cash on the spot.
DJ Records USA is a legit company with its A+ rating by the Better Business Bureau. This can add a little extra peace of mind and confidence when selling your collection.
Learn more about DJ Records USA.
15. Time Capsulez
Time Capsulez sells albums on places like eBay and Discogs. If you are not trying to sell your collection yourself, you can sell it to Time Capsulez and let them do the hard work.
You'll get less money for your collection, but it's a convenient way to sell your albums immediately.
To start the process, complete the online form and tell details about your collection to see if there's any interest.
Sell on Time Capsulez
16. eBay
Of all sites, eBay is one of the most famous online marketplaces. It is a great place to sell stuff, but collectibles tend to do well. People go to eBay to find the missing pieces of their collections, whether they collect vinyl albums, Hot Wheels, or dolls.
You will find a wide variety of vinyl records for sale on this site. On eBay, sellers can list items for a flat price or auction and see how high the prices soar. If you list your vinyl collection as an auction and concerned about it selling for pennies, you can always put a reserve price on it. This will guarantee your stuff doesn't sell any lower than your set minimum price.
However, some people buyers may want to buy cheap vinyl to resell at a higher price. Use eBay's pricing guidelines for sellers as a starting point. Always calculate shipping costs and the eBay selling fees when projecting your final sale price and profit margins. It is easy to underestimate shipping costs to a seller overseas, which eats into your profits or can potentially result in a loss.
To get more details on how to sell on eBay, click the eBay: Step-By-Step Guide.
Sell on eBay
eBay Alternative Sites
Legitimate eBay alternatives also have millions of users, but in some cases, the economics are better when you're buying and selling stuff.
The best thing about online auctions is that an item's price can go up as high as people want to pay. There are no caps. Your albums could sell above and beyond if a bidding war erupts.
17. Etsy
Crafts, handmade stuff, antiques, and any collectibles are all sold on Etsy.
To sell your vinyl records on this site, you need to open an online shop. No monthly fee is required to do it; instead, you'll pay small listing, transaction, and selling fees.
Etsy's edge among other resale sites is that it also advertises products off of its site. Online sellers have a higher chance of gaining eCommerce traffic from advertising click-throughs with the help of Etsy.
Sell on Etsy
18. Bonanza
Bonanza can be an excellent place to sell vinyl records, especially for those considered rare. The site is all about having out-of-the-ordinary stuff to sell. So if you have any unique or limited edition albums, this could be the right place to sell them.
Sell on Bonanza
19. Geebo
Several listings are found on this site, including employment, real estate, automotive, and general merchandise. It is similar to other online markets created by people and for people. Sellers and buyers interact in Geebo.
Website: Geebo
20. eBid
Started in 1999, eBid is about as close to eBay as you can get. The great thing about the eBay alternative is that you can upgrade your account to get free listings and sales fees. If you're selling a whole collection, then the upgraded membership is worth it.
Sell on eBid
Tips To Sell Vinyl Records Online
There are a few things you can do to increase the chances to sell your vinyl on an online music marketplace. Here are some tips:
Make sure your vinyl records are clean and in good condition. This will make them more appealing to buyers, and they will be more likely to purchase them.
Price your records reasonably. Don't ask for too much, but also don't price them too low.
List your records in an online store that specializes in selling vinyl records. This will help to attract buyers and music lovers who are specifically interested in purchasing vinyls.
Describe your records accurately in the listing. This will help potential buyers know what they are buying. You will also stand out more from the many records available online.
Take a good amount of photos of your records. Attractive images will help potential buyers see what they are buying, and it will make them more likely to make a purchase.
Be patient. It may take some time for your records to sell, but if you follow the tips listed above, you will have a better chance of success. Don't give up if you don't get instant cash for your records.
Local Resale Shops
Local resale shops come in many forms. The good news is, in most cases, you'll get paid cash instantly. The bad news is you'll receive less money selling it to a brick-and-mortar middleman.
21. Thrift and Consignment Shops
Interesting finds can be found in thrift shops. The best consignment shops near me sell vinyl records because they make the place look extra cool.
If your town has a thrift shop, it might be worth your time to visit them. Although these stores are known for their low prices – buy items at a cheaper price to earn a higher profit – they are also known for getting valuable things worth good money.
22. Used Book Stores
Bookstores do not only sell used books, but you'd be surprised to find some vintage stuff, such as rare vinyl albums. Stores like Half Price Books often buy LP records to resell.
You obviously won't make as much money on your collection with the store being the middleman. As with music stores, a bookstore will give you far less for your albums so they can resell them at a fair price and keep inventory moving.
Going to a used book store is an easy way to sell vinyl records for cash. Get your money and go—no listing your items, waiting for a sale, and coordinating shipments.
23. Hobbyist Stores
You'll find most hobby stores that sell train sets, Legos, board games, figurines, comic books, superhero figurines, and other collectibles. A lot of stores also have sections filled with CDs and vinyl albums.
The price of what you can get from your album in a hobbyist store is almost the same range as in bookstores. Typically, you cannot expect 100% of its value, but you could still get a fair price for selling your full collection.
24. Pawnshops
If you want guaranteed money for your collection, the pawnshop might be an option for you without having to wait for a buyer.
Pawnshops are interested in buying stuff with a high margin of safety. You're run of the mill collection may not get them excited. Still, they'll be interested in vinyl albums worth money, like Johnny Cash, Led Zeppelin, The Who, Nirvana, David Bowie, ABBA, and more.
If your local pawn shop in your area is well-versed in an old records value, you could end up scoring an excellent deal for your collection.
Sell Secondhand Goods Outdoors
There are pubic bartering markets in cities, neighborhoods, and streets every day. It may not be the most efficient way to sell stuff, but it's an alternative way to sell secondhand goods.
25. Flea Markets
Flea markets, also known as swap meets, sell everything from duck tape to use construction equipment to old LP record collections. Like all flea markets, it's a hit-or-miss experience based on the location and the weekend.
If you're lucky enough, the right buyer could walk up to your table and be ready to buy one or all of your albums without thinking twice. Even if no one buys your full collection, you'll likely find individual customers who want to buy one or two.
Find upcoming flea markets in your area at American Fleas.
Learn tips on how to make money at a flea market here.
26. Yard Sales
Host a yard sale and get at least some of your box of records sold.
Consider putting together a neighborhood garage sale to increase the traffic. Have the prices clearly marked on your record collection and be ready for some shoppers to bid you down. Learn how to be a better salesman and negotiate the best price for the money.
Perhaps mark the price of each vintage album up a couple of dollars, knowing the buyer will be bidding lower. Also, consider running a sale and marking your stuff down on the second half of the event. In some cases, some money is better than none.
Create Your Own Website To Sell Things
Why use third-party platforms to sell your albums?
The good news is that you can easily create a website for yourself and sell your collections.
27. Shopify
Shopify has everything you need to start your own eCommerce business. The platform is designed to make selling stuff easy, even for new users. Choose from designs that fit the personality of your site and even accept payments with ease.
Simply add some pictures and a description for each vintage album in your collection to start making money fast.
It's a great place to start a business selling old records online. Build a legitimate online brand. Buy cheap albums at thrift stores, estate sales, and others on our list. Create the best vinyl record blog about collecting to draw traffic from search engines and social media.
Sell on Shopify
How To Get The Most Out Of Selling Vinyl Records
To get the most out of selling vinyl records, it is important to understand how to properly price and market them. Here are a few tips to help you get started:
Price your records at a fair price. You don't want to sell them for too little, as this will devalue your collection, but you also don't want to overprice them. Try to find a balance that will make both you and your customers happy.
Make sure your records are clean and in good condition. This will increase the chances that they will sell quickly and for a good price. A vinyl enthusiast will be drawn to records that look good.
Create an attractive display for your RPM records. This will help lure potential buyers in and make them more likely to purchase something.
Be prepared to answer questions about your valuable records and record player, if you have one. Potential buyers will likely have some questions about them, so be prepared to answer them honestly and knowledgeably.
Places To Sell Vinyl Records Near Me Summary
The artist and the lyrics don't have to be famous to make a lot of money selling a vinyl record. You must also consider its condition, popularity, and rarity.
It's also just as important to find the right place to sell vinyl records. In some cases selling them online will bring the most money while selling local will sell fast.
Vinyl records will always be popular with their proven appeal.