What can you do with an extra $10, $20, $50, or $100? Will you buy pizza or McDonald's, put it towards emergency savings, or invest in the stock market? Well, the choice is yours, but the fact is, we all have something we can do with extra cash.
For instance, Apple's IPO price was $22 per share in 1980. Back then, $100 would have purchased 4.54 shares. The stock finished at $293.65 a share in 2019. So after the stock splits, an investor who had put $100 then was a happy owner of 254 shares worth $74,587. Just like that!
Anyway, it's easier said than done, but why the story?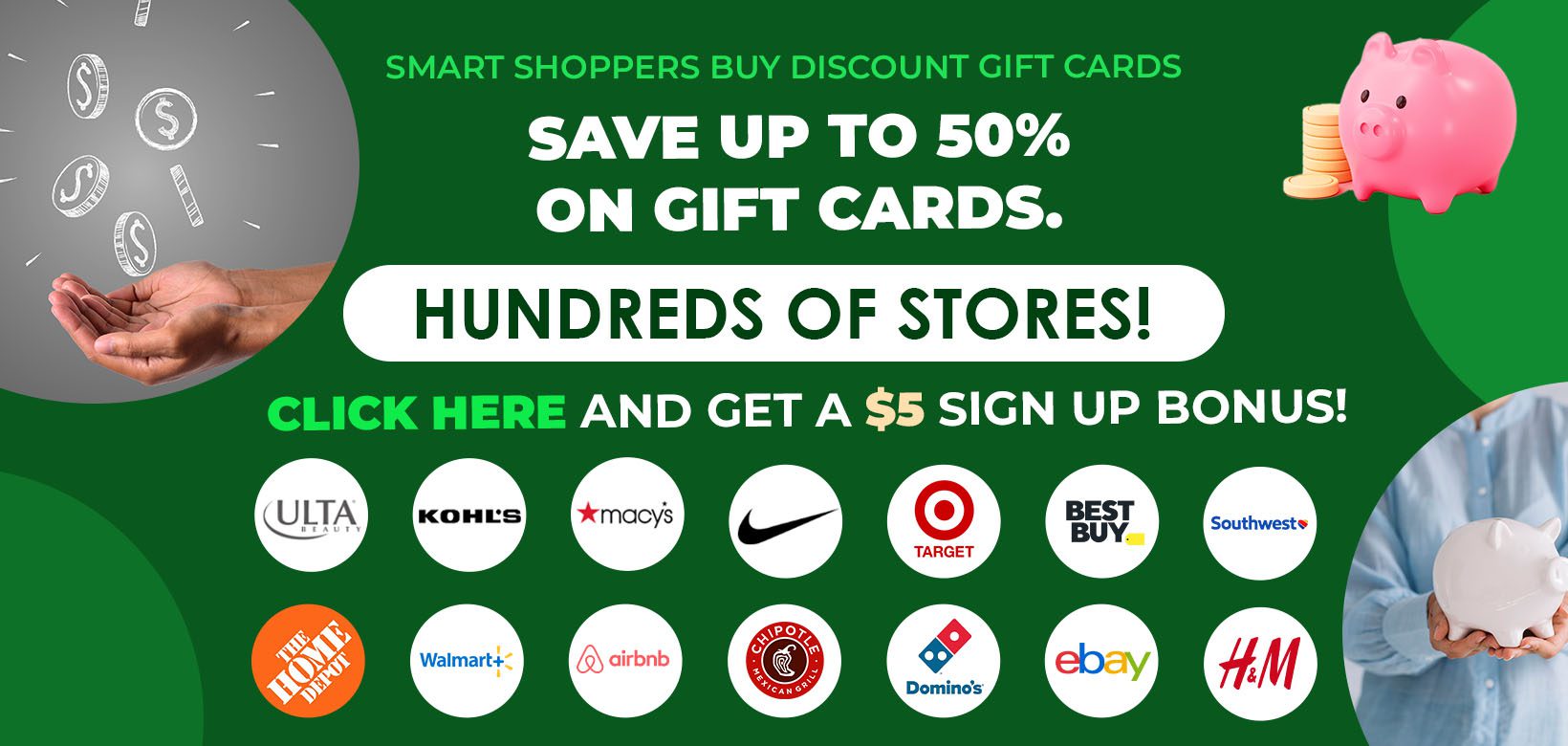 Today, people have an old or broken MacBook, iPhone, iPod, or Apple Watch collecting dust somewhere in a drawer or closet. According to a phoneArena survey, people have five or more old mobile phones lying around their house. You can sell old electronics for cash and make a small investment that makes money.
Here are things to do with old electronic devices:
Let old gadgets sit: Old stuff will clutter your house and continue to depreciate.
Throw away: Throwing old electronics in the garbage will hurt the environment, your pocket, and the overall economy. For instance, Americans dump phones containing silver and gold to the tune of $60 million every year! That's bad for the economy. Over 20-50 metric tons of e-waste are dumped in landfills every year.
Sell for cash: Reselling used electronics for cash is a wise choice. However, instead of letting little goldmines sit in your closet, I'd rather the money sit in my investment or savings accounts and increase in value.
Where can you sell used electronics near me?
Short Answer: There are many places where you can sell old electronics nearby and online. Amazon, Walmart, Apple, Best Buy, and GameStop are the top places to trade in used electronics for money.
The top places to sell old electronics online include uSell, Nextworth, ItsWorthMore, Gazelle, and BuyBackWorld. If you want to sell used electronics nearby, consider Facebook Marketplace, OfferUp, eBay, Craigslist, and other sites like Craigslist.
Even broken electronics are still worth something. For instance, ecoATM kiosks are good places to sell broken electronics locally. If you can't find a buyer for your old gadgets, you're better off recycling them free instead of dumping them in landfills. Best Buy and Staples are the top places that accept old or broken electronics for free recycling nearby.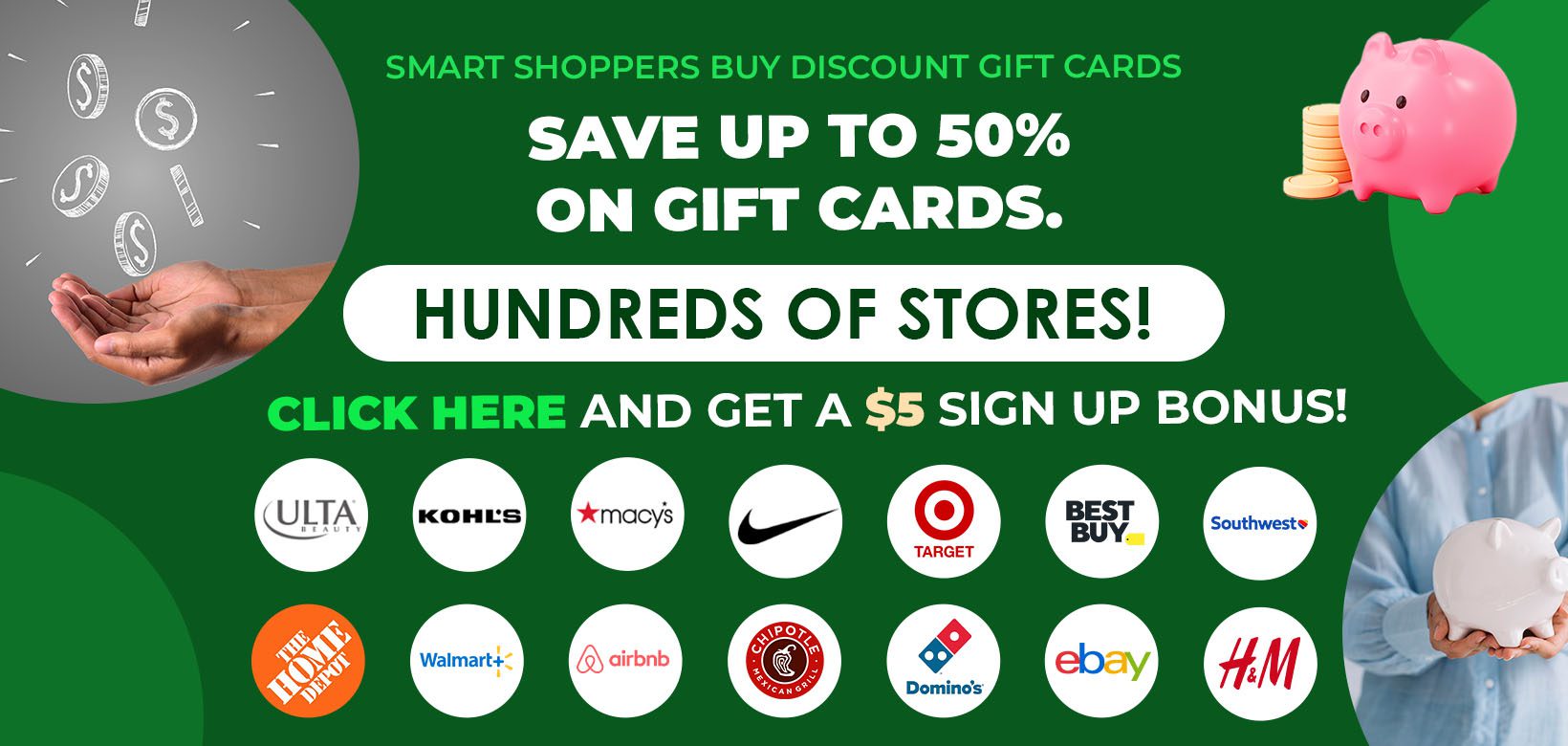 What are the Best Places To Sell Old Electronics?
The best places to sell old electronics are either with a trade-in program like Amazon, which is convenient but less money or online classifieds to get more money, but it's more negotiating and takes longer to sell your stuff for cash. Also, ecoATM is in 48 states and will buy broken electronics and pay cash instantly.
Thus, choosing the best place to sell used electronics is a subjective question. The "right" answer is based on your priorities: time and convenience vs. money.
Here is a list of the best places to sell electronics near me, online, trade-in programs, and free recycling so that you can make an informed choice.
Trade-In Used Electronics for Money
The trade-in programs that pay for your stuff are a simple process. But the trade-off is that you get less money for your old gadgets vs. taking the time to shop around for a buyer. The convenience can be worth it, especially if you're not a good salesperson.
You can either visit a nearby trade-in store location or accept an online offer for your device from the company. Then, send your stuff for inspection to verify its condition. If it meets the provided conditions, you'll receive cash or store credit as compensation. In addition, most trade-in programs offer store gift cards to use and buy items of your choice in the store.
The top places to trade-in used electronics for money include:
1. Amazon Trade-In
Processing Time: Around two business days after Amazon receives the used electronic devices
Payment Method: Amazon gift card
Amazon accepts many electronic devices, including wireless routers, security cameras, and video doorbells. To sell your old electronics with Amazon's trade-in program, do a quick search for accepted electronics and enter item specifications like screen size, storage, device condition, and more.
Once you describe your device, Amazon will make an offer based on your description and the item's condition. Amazon will send you a free shipping label to mail in the gadget if you accept the offer.
Amazon associates will receive and inspect the used electronics. If it matches your original description, the offered amount will be loaded onto an Amazon gift card. Amazon claims to pay more if your item is more valuable than previously described.
Not everyone is tech-savvy, though. Plus, you'll find it a hassle to get an offer online at Amazon if you don't get free internet or low-cost internet at home. But, again, not everyone has benefited from free government internet or a laptop, and selling online can be an obstacle.
Amazon provides a list of nearby locations where you can take used Amazon devices and select phones to resell for an Amazon gift card.
The downside is the money will be locked in your Amazon account if you sell old gadgets via the Amazon trade-in program. That shouldn't be a big issue if you are an Amazon shopper, but it can be a factor if you like shopping for the cheapest foods to buy on a budget at your local Walmart.
Consider using the Amazon gift card to buy one of our reviewed items, including a deep cycle battery, slippers for hardwood floors, the best recumbent exercise bike, or the best faucet water filter.
2. Walmart Trade-In
Processing Time: Receive payment after the used electronics are received and verified at the warehouse.
Payment Method: Walmart gift card
Old electronics you can sell through the Walmart exchange or trade-in program include wearables, speakers, tablets, laptops, cell phones, voice speakers, and game consoles. First, describe and enter the specifics of your items. Then Walmart will give you an offer and email you a shipping label to send the used gadgets. The items will be evaluated and inspected once received. Finally, the money will be loaded onto a Walmart gift card to be used for anything like a Walmart carpet cleaner rental, stamps, wonton wrappers, alcohol during selling hours, bags of crushed ice, buy dry ice, and more.
3. Apple Trade-In
Processing Time: Instant Apple gift card if sold in an Apple Store. It takes two to three weeks if Apple online buys your old Apple devices.
Payment Method: Apple gift card
Apple accepts Apple devices and electronics from other companies. Top devices you can trade-in through the Apple program include an Apple Watch, MacBook, iPad, iPhone, Mac, Android devices, and more. The company also offers free recycling for older equipment and devices like Air Pods or iPods that don't have a trade-in offer.
The online Apple trade-in process may take up to three weeks. A faster alternative is to take your item to a nearby Apple store to get store credit instantly. Either way, the money will be loaded onto an Apple gift card to be used toward the purchase of new devices, Apple Music, or the Apple App Store.
4. Best Buy Trade-In
Processing Time: Instantly receive a Best Buy gift card if sold in a Best Buy store. It takes seven to nine days if you're mailing Best Buy used electronics.
Payment Method: Best Buy gift card
The Best Buy electronics trade-in program accepts various electronic gadgets, including digital cameras, wearables, laptops, smartphones, gaming systems, game consoles, iPhones, iPads, and more.
Simply use the Best Buy online trade-in tool and select your product category, manufacturer, model, and condition. You'll receive an offer once the value of your gadget is estimated. Then, mail in your device once you accept the offer. Money will be loaded onto a Best Buy gift card within nine days.
Alternatively, take the item to the nearby Best Buy store to get an instant gift card. The downside is that Best Buy lists only a couple of trade-in stores participating in the local evaluation program.
See our guide on the Best Buy return policy without a receipt.
5. GameStop Trade-In
Processing Time: Instantly receive payment
Payment Method: Cash or an extra 10% for a GameStop store credit
The good thing with GameStop is that they give you an option to receive instant cash or store credit for your old gadgets. The GameStop trade-in program accepts gaming systems, video games and accessories, tablets, smartphones, and other devices.
Simply take your used electronics to the nearby GameStop store. An employee will assess the devices. If they're in acceptable condition, you'll receive cash compensation. You can also opt for a GameStop gift card. If you're a GameStop reward member, you'll receive extra 10% store credit for trade-in items.
6. Buyback Boss
Processing Time: Devices are processed within 1 business day of being received. 
Payment Method: PayPal or mailed check 
BuybackBoss.com buys basically anything with an on/off switch. Their pricing tends to be higher across the board than competing trade-in sites with the instant quote model. 
They have been in business since 2013 and have a straightforward process. Once you get a quote, a free shipping label is provided. Ship it in & get paid via check or PayPal. 
Over a decade in business and high marks across the review channels makes Buyback Boss one of the more trusted online trade-in options.
Sell Used Electronics Online
The downside of selling old electronics via a trade-in program is that you're limited to store credit. As a result, you won't have the freedom to spend or invest your cash where you want.
If you want more freedom on how to spend the proceeds, you'll have to take a more aggressive option: sell used electronics online. The benefit to selling old electronics online is you will likely make more money.
The top sites that buy old electronics for cash include:
7. ItsWorthMore
Processing Time: Usually 72 hours after the device(s) are received, you can pay for 24-hour expedited processing.
Payment Method: Zelle, PayPal, or business check mailed to you
ItsWorthMore buys cell phones, tablets, laptops, computers, watches, and other used electronic devices. The process starts by answering a few questions to determine the condition and value of your device. You'll then receive an offer. If you accept, a free shipping label will be provided.
Choose whether you want to receive money via Zelle, PayPal, or a paper check at the checkout. Shipping and processing time is usually 72 hours after your items are received, but you can pay $15 for expedited two-day shipping and 24-hour faster processing.
Your items will be inspected for defects. In case of any faults, you'll be given a revised offer. If you feel it isn't fair, you can ask for your device back. Otherwise, the offer amount will be credited to your chosen payment method.
8. BuyBackWorld
Processing Time: 48 hours after passing inspection
Payment Method: BuyBackWorld gift card, PayPal, ACH direct deposit, business check, or prepaid debit card
BuyBackWorld buys various old electronic devices like iPods, computers, drones, game consoles, tablets, phones, headphones, cameras, and more. Accepted devices are usually listed on the site, but custom quotes are available for unlisted gadgets.
Once you get and accept an offer, mail in your gadgets to ByBackWorld, it's inspected for faults, brokenness, or any defects. If it passes, the agreed amount is sent to your preferred payment method. Otherwise, you'll get a revised offer that you can accept or ask for your item shipped back.
9. Decluttr
Processing Time: Shipping and assessment take 7-10 days, then the payment is processed the following business day. Direct deposits clear within three business days of initiation, and mailed business checks are generally received within ten business days.
Payment Method: Direct deposit or business check
Decluttr has made a name in the electronics recycling world as a place that pays well with an easy selling process. The site accepts anything electronic, including CDs, games, books, legos, cell phones, and more. It's also a rare place to sell vinyl records online. No wonder the recycling giant boosts over 5 million happy customers!
You can sell used electronics through the Decluttr website or mobile app. Simply select the item you want to sell, model, included accessories, and other details to get an instant quote. If you accept, Decluttr will email you a prepaid shipping label to send your gadgets.
After an assessment, you'll receive a revised trade-in quote that you can accept or have your device returned free of charge. Otherwise, you'll get paid from Decluttr via direct deposit, PayPal, or business check. You can also choose to donate the proceeds to your favorite charity.
10. Gazelle 
Processing Time: Receive payment after the used electronics are received and verified at the warehouse.
Payment Method: PayPal or a check by mail
If you own used electronics from Apple, Samsung, or Sony, Gazelle is a convenient place to sell them for cash. Simply enter your item's specifications to get a quote. Then mail your items using the prepaid shipping label for inspections. Once verified, you'll get paid for your used electronics from Gazelle via PayPal or paper check.
11. Nextworth
Processing Time: Receive payment after the used electronics are received and verified at the warehouse.
Payment Method: PayPal or business check
NextWorth is a great place to sell used electronics, including smartphones, tablets, laptops, wearables, action cameras, and more. Unfortunately, they do not accept CRT monitors, vertical monitors, tower computers, televisions, or get cash for your old refrigerator.
It makes you an offer and sends you a free shipping label for your stuff. NextWorth pays for old electronics via PayPal or paper check after the verification process is complete.
12. uSell
Processing Time: Payment is initiated within five business days of receiving the used electronic device.
Payment Method: PayPal, Amazon gift card, or a check by mail
There is no shortage of used electronics you can sell on uSell, including iPhones, cell phones, cameras, computers, and other tech devices. The online buyer of used electronics makes you an offer and emails you a free trackable shipping kit to send your devices.
You can choose to receive payment from uSell via PayPal or a business check. Once your items are inspected and approved, you'll be paid in 5 business days.
You'll receive constant email alerts about the progress of your sale.
Tips To Sell Used Electronics Online
If you choose to sell your used electronics online, here are a few tips to help you get started:
Research prices online: Before you put your electronics up for sale, take a look at what similar items are selling online. This will give you an idea of the current price of your electronics.
List your items accurately: When listing your items, be as accurate as possible about the condition of the device, so potential customers will have a good idea of what they're buying.
Take quality photos: If you want to sell your items online quickly, you'll need to have high-quality photos. Make sure to show all sides of the device and take close-ups of any damage or wear and tear.
Use a descriptive title: When you list your item, use a descriptive title that will help buyers understand what they're buying. For example, "Samsung Galaxy S9 Plus in Excellent Condition."
Bundle items together: If you are selling multiple electronics, consider bundling them together to save on shipping costs. This will make it more attractive to buyers and could lead to a quicker sale.
Respond to messages promptly: When a buyer contacts you about an item, respond as quickly as possible. This will show them that you're interested in selling your items and that you're a trustworthy seller.
Sell Used Electronics Near Me
If you want to build a side hustle selling old electronics, selling stuff locally is the way to go. First, you'll make more money cutting out the middleman. Second, electronics are one of the easiest things to flip for a profit.
Here's a list of the best places to resell used electronics nearby for fast money.
13. eBay
Processing Time: Typically 2-3 business days after the buyer confirms payment.
Payment Method: Checking account
eBay comes to mind when you talk of selling anything online, and for a good reason. First, it's natural to think of eBay since about 1.3 billion products are listed daily on its marketplace.
That makes eBay a top place to sell your used electronics, cut out go-betweens, and make money fast. The good thing is, you can sell almost anything at eBay. You can even sell broken electronic devices with cracked screens.
Create a seller account and list your items for the world to buy. You can list your items for auction or "Buy It Now." The auction option is suitable for a quick sale or when selling rare electronics. While the "Buy It Now" works fine for fixed-price listings.
Make sure you calculate the listing and shipping fees when pricing your items. Then, optimize your eBay product descriptions to make your items outrank the competition.
Money is deposited in your checking account within three days after the buyer approves the payment.
14. Facebook Marketplace
Processing Time: Paid cash in person. If shipping, you'll get paid 15-20 days after the item is shipped with a tracking number or five days after delivery confirmation.
Payment Method: PayPal, Venmo, Cash App, or cash
Facebook Marketplace is an online place to sell used electronics near me through local groups and community pages. You can even sell broken electronics on Facebook Marketplace. Nearby sellers use terms like Porch Pick Up (PPU). Once you put your item on the porch, all you need to do is schedule pickup and transfer the money.
Depending on the type of electronic device you're selling, you may also need to offer shipping or local pickup for your larger devices. Items sold with shipping and a checkout process come with selling fees.
See our guide on how to earn $500 every day on Facebook.
15. Craigslist
Processing Time: Upon exchanging the product in person
Payment Method: Cash, PayPal, or personal check
Craigslist has many buyers of second-hand electronics on the online classifieds platform.
A list of old gadgets worth money include gaming consoles, headphones, drones, smartwatches, CB radios, home security systems, copiers, iPod Classic, Atari VCS, Texas Instruments Speak & Spell, Hewlett Packard watch, Nintendo cartridges, Bakelite phones, Sony Walkman, Nintendo Game Boy, ColecoVision, VHS to DVD converter machine, Blu-ray player without Cinavia protection, old typewriters, record players, and more.
Simply create a free listing on Craigslist and wait for buyers from nearby locations to reply. Remember that Craigslist has a bit of a reputation for scammers. Always meet buyers in public places and avoid taking personal checks.
The good thing about selling on Craigslist is that you won't incur listing fees, and you'll likely make more money without intermediaries charging fees. You can also sell broken electronics on Craigslist because buyers are looking for spare parts or will do DIY repairs.
16. OfferUp
Processing Time: Upon exchanging the product in person
Payment Method: Cash, PayPal, or personal check
OfferUp is an alternative to Craigslist. The mobile classifieds app is available in several cities in each state, making it convenient to sell used electronics nearby. In addition, no seller fees or listing fees are charged, and there are no middlemen. Thus, you get wider profit margins.
Just like Craigslist, be cautious where you meet buyers and the payment methods you accept. The good thing is that the site offers a shipping option at a cost, and you can also sell broken electronics across the country.
The advantage of using OfferUp vs. Craigslist is that you don't have to disclose your name, phone number, and email address in your listing. In addition, the interface is much more user-friendly and includes a buyer rating system which increases legit buyers and sellers vs. Craigslist.
Sell Broken Electronics For Cash Near Me
While many of the above places buy used electronics, you may find it hard to sell broken devices. Here's the most convenient way to sell broken electronics for cash nearby:
Processing Time: Instantly receive cash
Payment Method: Cash
17. ecoATM
ecoATM accepts old phones in any condition. The kiosks only accept smartphones, tablets, and MP3 players. It will buy broken devices from various brands, including Apple, Samsung, Amazon, Google, Motorola, LG, ZTE, and more.
There are more than 2700 ecoATM recycling kiosks across the country. ecoATM kiosks are located in national and regional retailers such as Walmart, Target, Kroger, Dollar General, Family Dollar, Payomatic, Food 4 Less, Winn-Dixie, and Publix. To avoid guesswork, use the ecoATM locator to find the nearest kiosk. Some retailers and grocery stores are open 24 hours which means you can sell your old electronics 24-hours a day if you live nearby.
Find a nearby kiosk and deposit your old device into the machine. The system will assess the gadget and give you an offer. Once you accept the offer, you'll get an instant cash payment.
You or someone else can't game the ecoATM kiosk. You'll be required to insert a valid ID, thumbprint and get photographed before you receive the payment. Thus, anyone trying to sell stolen devices will be caught.
Where to Recycle Electronics Near Me?
Not everything can be resold. Some electronic devices may be too old, obsolete, or broken beyond repair. In that case, recycling your old electronic devices is the next best option to get them off your hands safely without hurting the environment. Though you won't get cash, you'll feel proud of saving the earth from toxic pollutants.
Top places to recycle old electronics for free include:
Best Buy
Best Buy recycles all kinds of e-waste. It doesn't matter how old or big your electronics devices are. Just take your stuff to a nearby Best Buy to recycle them at no extra cost. There are about 955 Best Buy stores in the US.
You can easily find a store nearby using the Best Buy store locator.
You'll can recycle any of the following electronic devices at your local Best Buy store:
TV and video
Computers and tablets
Cell phones
Ink and toner
Audio
Video games and gadgets
Cameras and camcorders
Car audio and GPS
CDs, DVDs, and plastic jewel case
The Best Buy recycling program collects over 400 pounds of product for recycling every minute, regardless of where purchased.
Staples
There are more than 1,050 Staples stores across the country. Almost all Staple locations accept electronics for free recycling every day when the stores are open. Unfortunately, you'll only find a few smaller-format stores in Washington DC and New York City that don't have a recycling program. Use the Staples store locator to find a location nearby.
Staples will recycle the following old electronics:
Computers
Cable/satellite receivers
Calculators
Camcorders
DVD/CD/Blu-Ray players
Coffee machines
Cordless phones
Digital cameras
Gaming consoles
Hard drives
Laptops
Mobile phones
Printers
Routers
Scanners
Shredders
Stereo receivers
Battery backup devices
Webcams
Benefits Of Recycling Electronics
There are many benefits to recycling electronics, including saving natural resources, reducing pollution, and helping to keep our landfills clean.
Saving Natural Resources
When these electronics are manufactured, they require a lot of natural resources. When you recycle them, you are saving natural resources such as trees, oil, and metal. We are also able to reuse these resources and save them from being wasted for new electronics.
Reducing Pollution
Recycling electronics helps to reduce the amount of pollution that is produced. For example, when you recycle a computer, you reduce the amount of pollution that is released into the air.
When electronics are manufactured, they release harmful toxins into the air. By recycling them, we can reuse the materials and reduce the amount of pollution in the environment.
Keeping Landfills Clean
Recycling electronics helps to keep our landfills clean. For example, when you recycle a TV, you reduce the amount of space that the TV takes up in a landfill.
When electronics are manufactured, they are not biodegradable. By recycling them, we can reuse the materials and reduce the number of materials thrown in our landfills.
What are the Best Tips for Selling Used Electronics?
Here are the best tips for selling your used electronics for the highest profit:
Best Honest – Be honest with buyers about the condition of your electronics. If they are scratched up, note that in the description or take pictures to show the damage. Falsifying the condition will result in the item getting rejected upon review, paying for the item to get shipped back, or bad reviews.
Good Impression – Make sure your electronics are clean and free of any dust, debris, or liquid. Dirty electronics will give a bad impression to buyers and may be rejected.
Good photos – Sellers with good photos of their products tend to have a higher chance of selling. Take clear, well-lit pictures from different angles. Don't allow distracting and dirty backgrounds; it's a reflection of the product, and of you.
Original Packaging – Include any original packaging to get more money. Packaging and accessories can include the original box, charger, cords, and instruction manuals.
Time is Money – The longer an item sits on the market, the less it's worth. Sell your electronics as quickly as possible to get the most profit. Sometimes, it's easier to sell it directly to a company for a little less money vs. haggling with someone on Craigslist and alternative sites like Craigslist.
Check Fees – Before you sell your product, make sure to research the various selling fees associated with each site. For example, eBay and Amazon both have different selling fees, and PayPal charges a fee for every transaction.
Shipping – When shipping your product, always use a trackable shipping service and provide the buyer with the tracking number. This will give them peace of mind that their product is on the way and will arrive safely.
Places to Sell Used Electronics Summary
There you have it! If you don't have time to look for buyers, go with trade-in programs like Walmart, Amazon, GameStop, Best Buy, or Apple. Although you're restricted to store credit and get less cash with trade-in programs, it will save you the headaches of looking for buyers.
If you want a bigger payout and flexible payment options, consider selling your old electronics through sites like NextWorth, eBay, and ItsWorthMore. Craigslist, Facebook Marketplace, and OfferUp to sell old electronics nearby. Look for an ecoATM kiosk at retailers, grocery stores like Publix, malls, dollar stores, and more that buy broken phones.
Even if your old electronics are worth nothing, consider disposing of them safely through recycling programs. Best Buy and Staples are great places that recycle any type of e-waste at no extra charge.
After selling your old stuff, invest or save wisely. If invested well, that $10 or $20 from an old smartphone or printer may be worth thousands in 20 years.