Ever thought that making money out of your old ride's scrap parts is even possible? After paying hundreds of dollars for your monthly car maintenance and necessary upkeep for years, there will come a time when your car gets closer to retiring.
If you drive a car for several years or have other motorized vehicles in your garage, like a motorcycle, boat, or ATV, you might have a few old car batteries in your garage. When you are ready to clean the house, including your garage, you might not think twice about simply tossing them into the trash dumpster and instead recycle them.
Little did you know, you can sell used car batteries for cash nearby?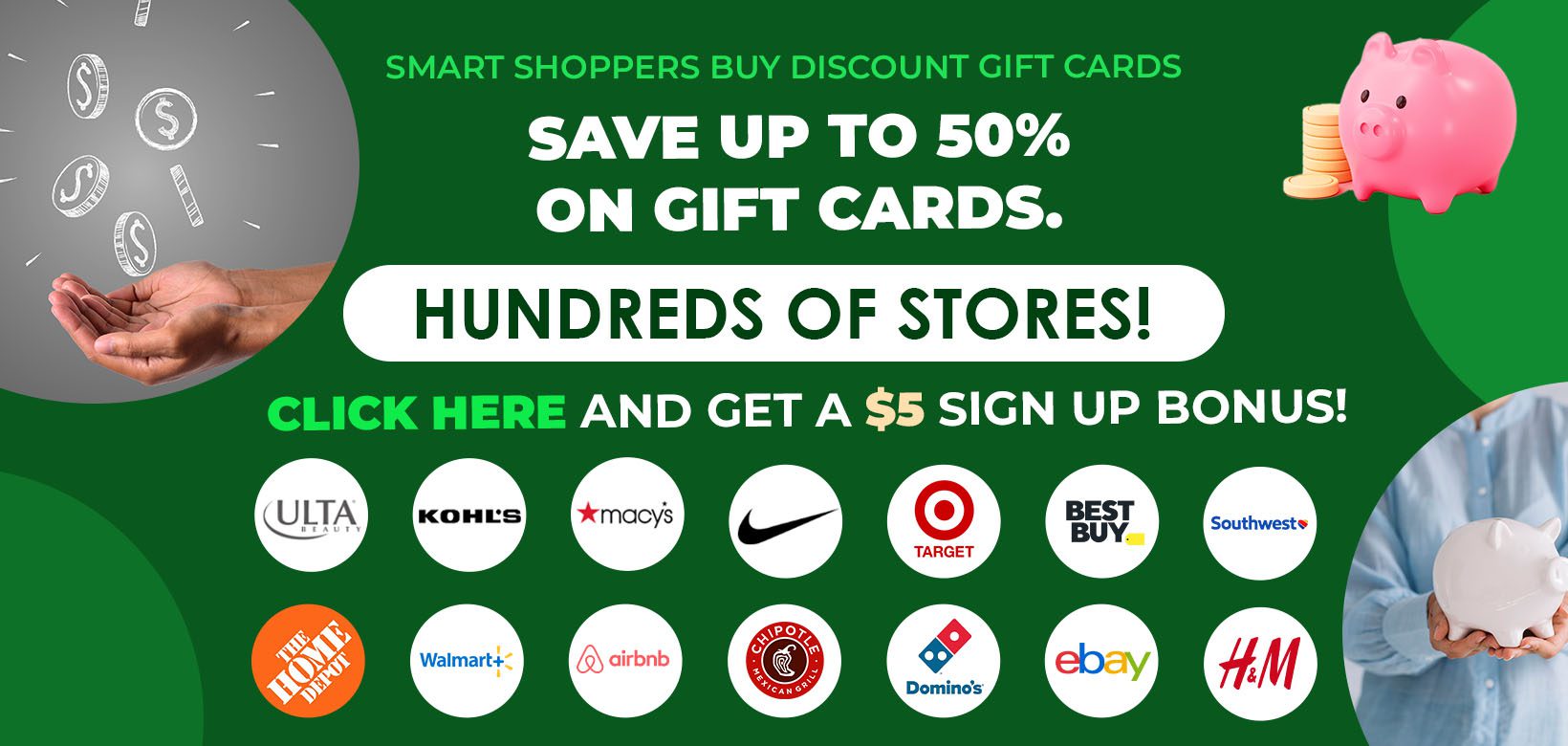 Recycling Your Car Battery
Over time, car battery recycling has become an industry on its own. The industry continues to grow from small-time recycling centers and up to top car manufacturer's recycling program. Car manufacturers and other businesses realize that recycling can still add to their long-term profits.
On a personal level, your role as a responsible car owner starts when you drive it off the dealership lot. Make sure spare and replacement car parts during maintenance are disposed of properly. Recycling and disposal shouldn't cause harm to other people nor the environment.
Ordinary car owners and drivers have little knowledge about car battery recycling. It's not surprising, given very few know how to dispose of standard batteries used in flashlights or remote controls.
How much can you make recycling a car battery?
The more batteries you have, the more each one will be worth during the recycling process. You can get paid as much as $12 per used car battery.
Why Recycle Old Car Batteries?
Exploring further, let us first take a look at the bigger picture of why recycling your old car battery is the best way to go.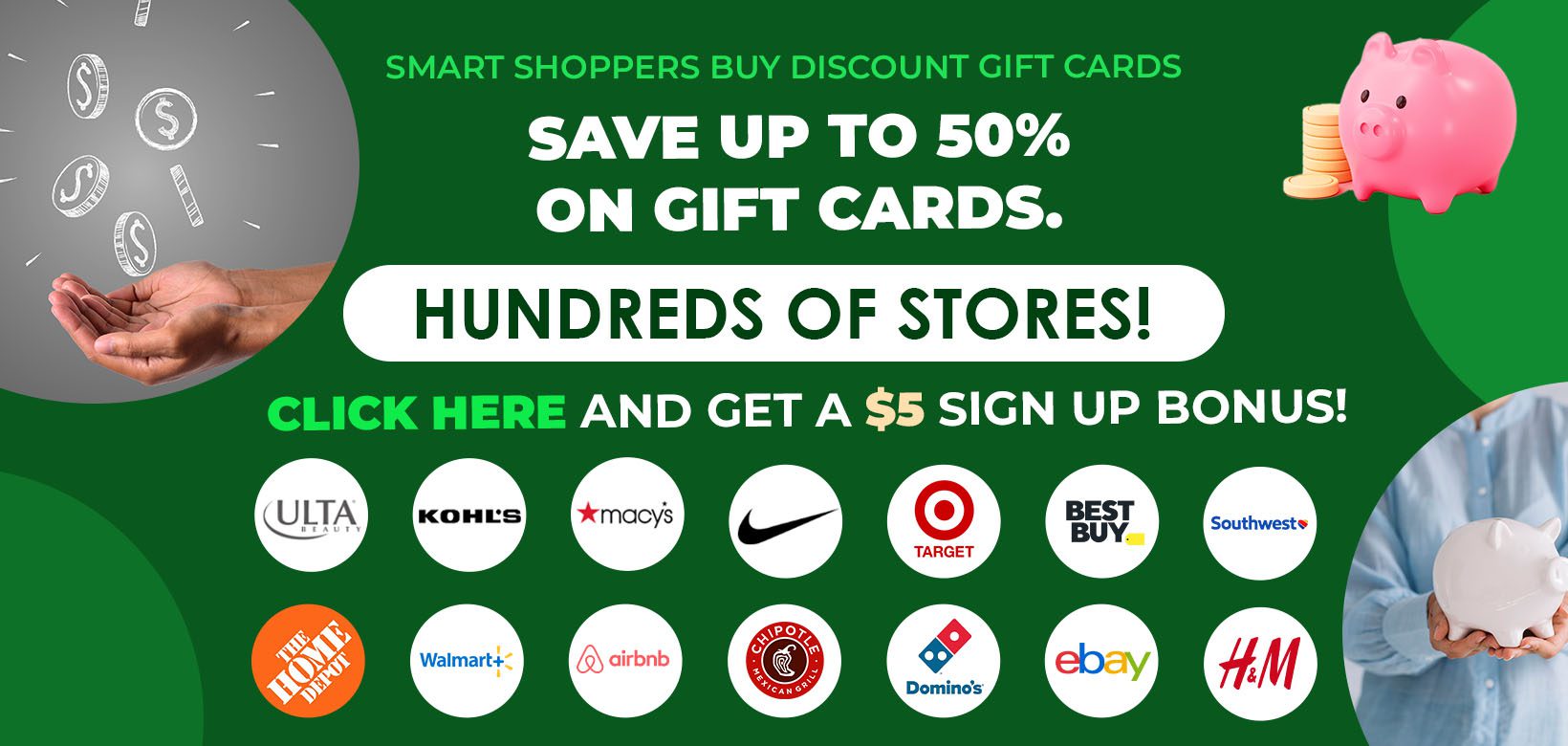 The idea of recycling implies that old stuff, like aluminum cans, can become useful again, save money, make money, and protect the environment at the same time.
Due to different production processes and raw materials involved, the scrap yard recycling procedures vary by difficulty. Some materials, such as scrap metal, are more harmful to the environment due to their toxic composition. Unfortunately, one of these harmful scrap metals is a component in car batteries. According to Illinois University Library, almost 90% of all lead-acid batteries are recycled across the country.
Car batteries are manufactured using various chemical compounds and electric circuits necessary to run engines for long hours. Chemicals, such as lead-acid and sulfuric acid, make car batteries a bit complex to dispose of as those can produce toxic waste and give rise to both health and environmental risks people may suffer from. The improper disposal of car batteries and other metal machine parts has contributed to environmental pollution over the years. These toxins affect our air, soil, and water.
Scientific American says that lead-acid car batteries are the most common recycled product in the United States. Lead, a key component of lead-acid batteries, is one of the most poisonous metals. If it's disposed of in the wrong way, it can stay forever in the environment as dust. However, lead is also one of the most recycled in the world. Thus, lead car battery is one of the most recycled consumer products there is.
Companies are creating the new trend in car battery recycling because it presents a business opportunity and reduces the risk to our health and the environment. It may become a norm shortly.
If big companies and governments are doing it, why don't you?
Simply put, batteries can be harmful to the environment when they're thrown away – even small batteries found in toys, remote controls, and other essential household items. You could be missing out on some cash if you leave your old car batteries with your local auto shop.
Where to Collect Used Car Batteries
Start looking around your home, your garage, and your backyard to find any extra auto batteries. You could find smaller used and old batteries in lawnmowers, snowmobiles, or even from your children's toys.
Heavier machinery like wheel loaders also contains an 8D battery. You can also call up your family members or friends to see if anyone may have an extra battery they're looking to recycle. You could make it easy for them and take the battery off their hands.
19 Places for Car Battery Recycling for Cash
Who buys used batteries?
Whether it's working or non-working, you can absolutely sell an old car battery. You just need to find where to sell used car batteries for cash for the most money.
The more quantity you have, the more you'll get paid. Some places will pay just a flat rate, while others pay top dollar for bulk supplies.
People who search for used batteries are often those who just need a spare battery or are looking for a particular type. Sometimes, they simply don't want to spend a fortune on a brand new battery, because let's be honest, new car batteries are not exactly cheap.
Here are some friendly ways and locations where you can sell used car batteries for cash:
1. Get Back Your Core Charge
When you purchase the battery, you'll pay what is known as a battery core charge. A core charge is a deposit you put down on the battery that you'll get back once you return it to the same place for recycling. Over 30 states are required to charge a core charge. It's the same process when you rent a propane tank at Walmart, Home Depot, or your local grocery store or gas station.
Some places that sell car batteries participate in a program that gives you back a portion of your purchase price. It's an incentive to recycle it vs. ending up in a landfill.
One store with a core refund program is Advance Auto Parts. To receive your refund, you can either bring it to a nearby Advanced Auto Parts location with your receipt or packing slip or mail it back.
Some stores will not give you cashback for the core charge. Instead, they will offer you a credit toward the purchase of a new battery from that store.
See if your state is one that participates in this law here.
2. Auto Parts Stores
Visiting an auto parts store may be the easiest and fastest way to recycle car batteries for cash. May auto stores are within a five-minute drive from your home, like AutoZone or Advance Auto Parts.
Call around first to see who offers the best price. Start a business relationship with them to potentially negotiate a higher price as you come across more inventory. If they cannot pay you cash as a form of payment, they may offer you store credit instead.
The AutoZone car battery recycling for cash program is one that will gladly take your used vehicle batteries and dispose of them properly. They can give you $6-$8 per battery, depending on the type, brand, and condition, such as damage. Plus, sellers will receive a $10 AutoZone gift card to use toward purchasing a new battery or anything else in the store. You should call ahead to make sure it participates in the recycling program.
Stores are not required to offer a store credit, but they should recycle it for free.
3. Auto Repair Shops
Consider selling your used, defective-free, and usable batteries to a local repair shop. Some shops have the tools to recondition batteries themselves. Often, shops will resell them at a discount to customers who don't want to pay for a new one.
They will run a test to make sure it works properly. If it doesn't work, your best alternative is a junkyard or haggling with potentially Craigslist buyers.
On the other hand, they may simply collect the defective ones and recycle them in bulk. They will get more money for larger quantities, even defective ones.
4. Junk and Scrap Yards
A junkyard often buys dead batteries, as well as working ones. They are purchasing it for the lead core because it can be remanufactured and reused.
There is a good chance multiple scrap yards are within a fair distance from your residence. Try to ask friends for any recommendations. Otherwise, you can do a quick search online for "scrap yards near me."
In some cases, a scrapyard will offer you more money if you have multiple lead batteries. Consider waiting until you have multiple items to recycle at the same time. For example, you can also get cash for your old refrigerator and appliances. You'll get more money dropping off in bulk.
Alternatives, foundries, which are factories that make metal castings, can pay even more for your inventory of old car batteries. Search online for some local foundries. Here is a list of foundries in the US.
How much is a lead-acid car battery worth?
The price is dependent on the current price of lead. For example, if the lead rate is 0.33 cents per pound, you'll get paid around $7 per core.
5. Pawnshops
A usable car battery can likely be sold to your local pawnshop for fast cash. Pawnshops will take just about anything off your hands. They will pay you for things they think can turn a profit.
The good news about pawnshops is they will buy car batteries for cash if you need the money in a hurry. The bad news is, since they are a middleman, the price you receive may be less desirable. Remember, they're taking the responsibility of finding a buyer and stuck with your stuff until they do.
6. Walmart
Walmart has over 2500 Auto Centers nationwide. The centers provide services like tire installation, oil changes, wiper blade installation, cabin air, and engine air filter replacement, wheel alignment, and more.
They do provide free battery installation if purchased at Walmart; otherwise, there's a $10 fee. Plus, they perform battery terminal end replacement and will apply an anti-corrosion treatment for a service fee.
Most of the Walmart Auto Centers participate in a battery recycling program for customers. You can potentially get to recycle your car battery in two ways at Walmart:
Credit for a replacement – Your location may give you a few dollars toward a new one purchased at Walmart
Core charge refund – The core charge program will refund the core charge paid when they initially purchased it at Walmart. Bring your receipt for the customer service representative to verify your purchase.
What is the Walmart car battery return and exchange policy?
If you have the original receipt and packaging, you can return or exchange a car battery to Walmart within 90 days of its purchase. Without a receipt, the customer service representative will first need to verify you purchased it at Walmart. They will then give you a cash refund if it cost less than $25 and will give you a store credit if it was more.
Keeping your receipts organized is usually critical in receiving a full cash refund.
7. GlobalTech Environmental
If you have more than 500 pounds of batteries in total, you may be able to sell them to GlobalTech Environmental. This company helps people recycle a variety of items, including:
Batteries: li-ion, zinc, silver, NiMH, Ni-Cd, cell phone, aircraft, and more
Computers: Towers and laptops,
Electronics: LCD monitors, servers, UPS, cell phones, and circuit boards
Miscellaneous: Utility meters and office phones
Scrap metal
Unfortunately, GlobalTech Environmental only works with businesses, but you may qualify if you're a small recycling business owner.
Contact the company to schedule a pickup. GlobalTech will send someone to your location in the United States and bring it back to their facilities for recycling.
Their pricing list is not listed on the website so get a recycling quote before proceeding.
8. United Battery
United Battery pays cash through a program called Cash for Junk Batteries.
You can recycle your battery for extra cash if you happen to live near Portland, Oregon, or Longview, Washington. According to their website, they pay a premium for lead-acid batteries.
What type of batteries does United Battery recycle?
United Battery recycles the following types:
Automotive: car, truck, semi-truck, RV, marine, boat, golf cart, lawnmower, and commercial
Industrial: forklift, telecom, industrial motive, and UPS
9. Recycling Centers
There are recycling centers that specialize in cash for junk batteries; they have partnerships with car manufacturers. The centers have the types of machinery and the process to separate lead from the other components. Then the lead is meltdown to reuse and produce new batteries.
Since the recycle center has direct buyers, it might offer you a higher price than your local auto parts store or scrap yard.
Even if your community doesn't allow recycling for cash, they should still accept your stuff free of charge. It still helps protect the environment and passes the savings onto future customers purchasing the new lead.
Scrap yards and metal recycling centers are very similar, but there can be some differences. Typing in "metal recycling centers near me" can generate an entirely different set of search results vs. scrap yards. The other places present an opportunity to get top dollar.
Many of the recycling centers have their current rates listed on their website. Otherwise, call and shop around for the best price. Just like scrap salvage yards, you'll usually earn more per battery if you sell in bulk.
Online Websites
Selling used batteries for cash online is no different than all other businesses moving online.
Know the specifications well. Be honest about how it was used and if there's damage.
10. Craigslist
You should easily find someone on Craigslist who buys old car batteries. As described earlier, they collect scrap and then sell it in bulk. You'll have to negotiate the best price because they'll want a cut of the profits.
The benefit for you is they'll take it off your hands, and you'll get quick cash.
Craigslist is a good alternative if you don't have a recycling center or scrap yard near you.
Create your Craigslist listing using keywords like auto batteries for sale, car parts, lead, condition, etc. Like with all resale platforms, make sure your buyer is reputable.
11. Google and Yellow Pages
Do you have an old Yellow Pages book on your bookshelf at home?
If so, take a quick look at "Recycling center" programs.
Of course, there's using the internet. Use Google and search for payment programs for junk batteries. You'll find that as many as a dozen programs like this could easily exist in your town.
12. eBay
You can sell anything on eBay. It doesn't matter if it's new, used, worn out, or dead.
Search around eBay, and you'll find buyers of used car batteries. There are successful transactions, and there's proof it can be done. As stated earlier, there are many reasons for people to be used stuff on eBay.
The only issue with eBay is that shipping might cost you more than you get paid. It's best to list and sell your car battery for cash with the local pickup-only option.
Clearly notify the buyers in the description the local pickup is required, and shipping is not an option.
Instead of giving it away, let someone else dispose of the battery. Try selling it for cheap on eBay.
13. iScrap App
Just when you thought your phone couldn't get any better, it can even help you get paid to get rid of your old batteries. To no surprise, there's a smartphone app for just about anything that you can think of these days.
iScrap is a great way to help you locate local scrap yards. The app is straightforward to navigate. Some places in the app will let you schedule a pickup. There is no need to worry about transporting a dirty and old battery in your clean car.
You can use the iScrap to search and contact local scrap yards to see what they'll offer.
14. Facebook Marketplace
Facebook Marketplace is a helpful place to sell stuff locally. People sell things on the platform and have great success with over 223 million Facebook users in the US.
If you took a poll and asked all your coworkers and friends if they have a Facebook account, nearly everyone would say yes. Whether you are a fan of Facebook or not, the social media platform is an easy way to connect with others.
I'd suggest doing a local search for price discovery in your area. List the necessary details in your post. Having a photo will help your chances of selling the battery for cash.
What are the best ways to sell stuff on Facebook?
Here are the three best options for selling items on Facebook:
General marketplace – Everyone within a reasonable distance will see your post.
Local garage sale groups – Most cities have multiple garage sale groups where you can buy and sell various new and used items. Join the ones you feel comfortable with and list your spare battery for sale.
Personal page – Post your stuff for sale on your personal Facebook page. Let your friends know that it's available. Make sure to change your privacy setting on your post to "general." Once it's set to general, your posts can be shared and for others to see.
Tips For Selling on Facebook Marketplace
While Facebook Marketplace might seem like an easy and straightforward way to sell items you no longer need, there are some tips that you should keep in mind before you start selling your items on it. Otherwise, you might not get any responses on your posts.
Facebook Marketplace is also full of scammers, so you should also make sure that the person you're dealing with is legit. Checking out their profile and their previous reviews on the platform can help you make a proper decision and help you separate genuine customers from scammers.
Take Pictures in Natural Light
Taking pictures of whatever you're selling in natural light gives your potential customers a good idea of what they're dealing with. Good pictures will also get you more responses as opposed to uploading pictures that are taken in low light or with your phone flash on.
Mention All Details and Dimensions Properly
When selling a used car battery, make sure you mention the make and model of the car the battery was taken from, the specifications of the battery, and any other important information that you think is relevant. This will lead your customers to trust you more and help you sell better.
Using The Right Keywords
While most customers browse the marketplace for things they might need, something like a used car battery is a very specific product that only customers who know what they're looking for will find. Using the right keywords along with your pictures will help more potential customers find your listing easily.
Doing Your Research About The Price
Check with your local garages and figure out how much used car batteries go for to get a proper estimate on how much you should sell yours for.
15. Pull-A-Part
If your extra battery is sitting in a junk car in your driveway, consider visiting the Pull-A-Part website. Not only will they help you dispose of your battery, but they can also help you add parking in your driveway by towing it away.
Pull-A-Part has over 24 locations in 12 different states, primarily in the south and east.
By calling or stopping by your nearest Pull-A-Part location, they will give you a quote for your car parts. If you are satisfied with the quote, they will tow away your vehicle for free. You will get paid cash instantly.
16. Peddle
Peddle is a car resale website that lets you sell your junk car for cash. You'll receive a single quote for everything under the hood. They have paid out over $25 million for used cars.
All you have to do is enter the vehicle make, model, and condition information on Peddle's website to receive an instant quote. If you accept the offer, they will come over and verify everything checks out. Once it's confirmed, you'll receive a check on the spot, and your vehicle will be towed away.
17. Have a Yard Sale
As the old saying goes, your trash maybe someone else's treasure – even your old battery.
Someone in your neighborhood might be a battery collector as a side-hustle.
People visit yard sales all the time looking for easy things to flip for a profit. You likely won't make as much money selling it yourself, but it can be a more efficient use of your time. Plus, by having the garage sale, you have the opportunity to sell many other unwanted items for cash. See our guide for helpful tips on estate sale cleanouts.
What are the best tips for having a successful garage sale?
Pricing – Don't let sentiment get in the way of decluttering your stuff. Set a fair price for your stuff to sell.
Visible pricing – Make the transaction process easy for buyers to determine whether they want to buy something or not.
Bundle – If you are selling CDs, offer a better deal if someone buys in bulk.
Haggle – Be prepared to haggle. See our guide on how to become a better salesman.
Transportation – If you are looking to get rid of large furniture, find someone with a pickup truck to make money delivering stuff.
Advertise – List your garage sale on Craigslist, Facebook Marketplace, or other sites like Craigslist.
18. Newspaper Ads
Believe it or not, there are still plenty of people who subscribe to the local newspaper and read the classifieds. According to FactTank, there are an estimated 28.6 million print and digital newspapers in circulation on weekdays and almost 31 million on the weekends. Take out an ad to sell your stuff. This may not be the most profitable way to sell a battery due to the ad's cost. But, if you have a collection of used batteries for sale, it may be worth listing. Have a bulk sale in a single post. However, many local newspapers offer free ads when you're selling free stuff.
Also, check if any scrap metal buyers placed an advertisement. If so, see how much they will pay. Businesses use different marketing strategies to earn a profit, and maybe newspaper classifieds work for them.
In addition to posting your own ad, look for ads in your local newspaper that offer to buy scrap metal for cash. Often, people who purchase scrap metal will also purchase old batteries.
19. Make it a Business Venture
Are you not having much luck finding buyers for your used batteries?
There might be another way that could pay money.
You could learn how to recondition batteries at home as a side hustle. Restore and bring them back to life a little longer.
Reconditioned batteries typically sell for less than new ones, but they'll sell for more than dead ones. It's similar to buying a reconditioned phone or some other type of electronic device.
Learn how to recondition car batteries at home
Learn step-by-step on how to recondition a car battery DIY via a YouTube video.
What tools are required to recondition a battery?
Reconditioning will require the following tools:
Wrench
Rachet
Socket
Voltmeter
Moisture-proof gloves & goggles
Funnel
Your refurbishing hobby could turn into a business once you become more experienced and efficient with making the batteries work like new again.
Car Battery Recycling for Cash Summary
Recycling may be a simple idea, but responsible recycling follows procedures to protect life and the environment. According to Clarios, the world's largest car battery recycling company, 99% of a car battery can be recycled.
As long as people are using vehicles as means of transportation, there will always be a demand for car batteries.
FAQs
How much can you get paid for a used battery?
Like auto parts stores, many stores will offer you a flat rate of as much as $5-$12. Other places, like scrap yards, may pay you based on the weight. A scrap yard will base the rate on the current price of lead. That mainly depends on where you sell your batteries and how many you are selling.
What Types of Batteries Can Be Recycled?
All types of car batteries can be recycled, but the recycling processes vary depending on their chemical makeup.
The battery types for cars include:
Starting, lighting, and ignition (SLI)
Lithium-ion (Li-ion)
Lead-acid battery
A lithium-ion (Li-ion) battery is the most popular because it can store more charges, weighs less than conventional batteries with the same power, and has a serviceable life span of 3 to 4 years.
Starting, Lighting, and Ignition (SLI) batteries, as its name suggests, are batteries that power cars from the moment the engine starts. It provides enough power for the infotainment system, interior and exterior lights, and more. Most vehicles on the road have SLI batteries. They have a very short charge cycle.
A lead-acid battery is a type with the lowest maintenance requirement. Unlike the other types of batteries, it comes sealed and only needs to be replaced once it's old or dying.
What Are Car Battery Recycling Safety Tips?
Consider the following safety tips when recycling batteries:
Don't touch any acid – Always handle batteries with safety gloves and wear goggles.
Temperature controlled – Make sure never to store your batteries in a high-temperature environment.
Keep away from flames – Avoid leaving your batteries around open flames, such as near your furnace. Otherwise, your batteries may erupt in a small explosion.
Inspect for leaks – Be careful not to handle or transport any batteries that appear to be leaking acid. It can be harmful to you and anything in its path. Battery acid on your skin can cause burning, pain, redness, and itching.
The Bottom Line
If you're into frugal living, there'll be times when you're strapped for cash and you need to make some quick money to get through the week. Selling your used car batteries can be an easy way to earn a few quick bucks with things that would usually go to waste.
There are a lot of places that will definitely pay you a considerable amount for your used car batteries. We hope that this article about places to sell used car batteries for cash near me has helped you make an informed decision about how to go about doing this, what to look for before you do, and the best places to do so.
If you're interested in similar topics, we have a number of informational articles on our website that can help you figure out how to make the best out of frugal living with legitimate ways to make some money in your day to day life. As long as you're here, feel free to check our other articles out!