Are you tired of your 9-to-5? Selling antiques can be a good exit plan! Maybe, you have a couple of rare finds that your grandpa left behind, and you are running out of room to keep them. Or you are planning to begin a side hustle buying vintage and antique items from yard sales and then reselling them online to make extra money per week.
The fact is, selling rare antiques can be highly profitable and rewarding when you find the right buyer. Two cases illustrate this beyond a reasonable doubt. In 2016, a 1909-1911 "Jumbo" T206 Honus Wagner baseball card went for $3.2 million, while in 2004, an 18th-century Florentine ebony Chest fetched $3.6 million at a London auction house!
Not every antique item you have in your house will make you a fortune, but as you can see, a few unique and rare antiques can make six figures if not seven figures. So, where can you sell your antiques for the most cash?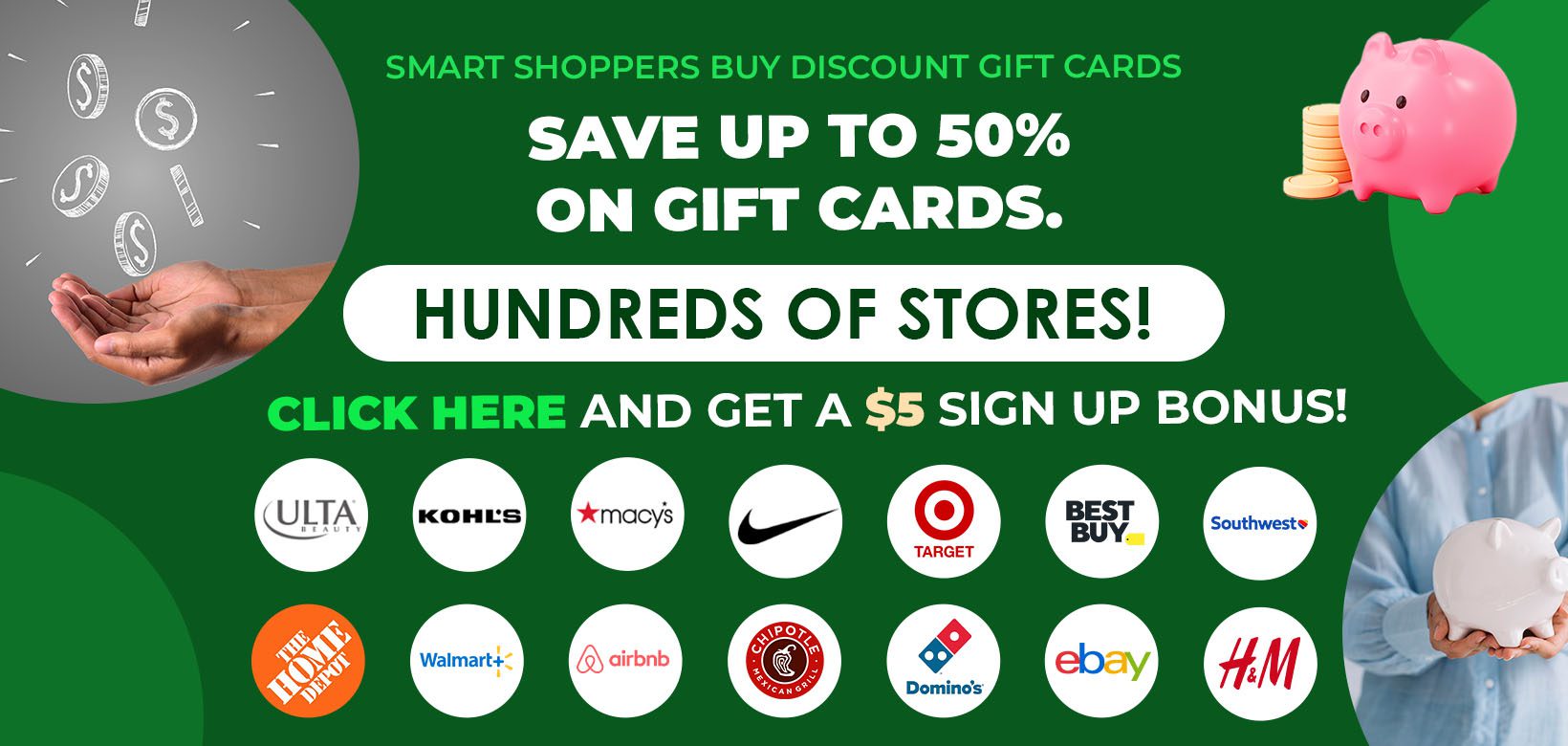 Selling at local antique shops, consignment stores, and pawnshops is a good start, and you will get fast money. But they are more likely to give you a lowball offer because they are in it for a profit, too. If you want to get the most cash selling your antiques, you need to look beyond that. So, the big question is: where can I sell my antiques?
Short Answer: Online places may be your best bet. That said, there is no shortage of places where you can sell your antiques, including online platforms like ArtFire, Ruby Lane, Etsy, Bonanza, eBay, and other places like auction houses or consignment stores near you.
Sell Antiques Online for Cash
eCommerce continues to connect the world without showing any signs of slowing down. More and more consumers are joining the eCommerce bandwagon. In 2020, over 29 million people bought jewelry online daily! No wonder the eCommerce channel should be your first stop when searching for the best places to sell your antiques for cash.
One advantage of online selling is that you can quickly expose your vintage or antiques to a broader audience. Just snap a few photos and upload them online with a short description, and you could be selling your antiques within minutes.
Here is a rundown of top online platforms where you can easily sell your antiques for a profit.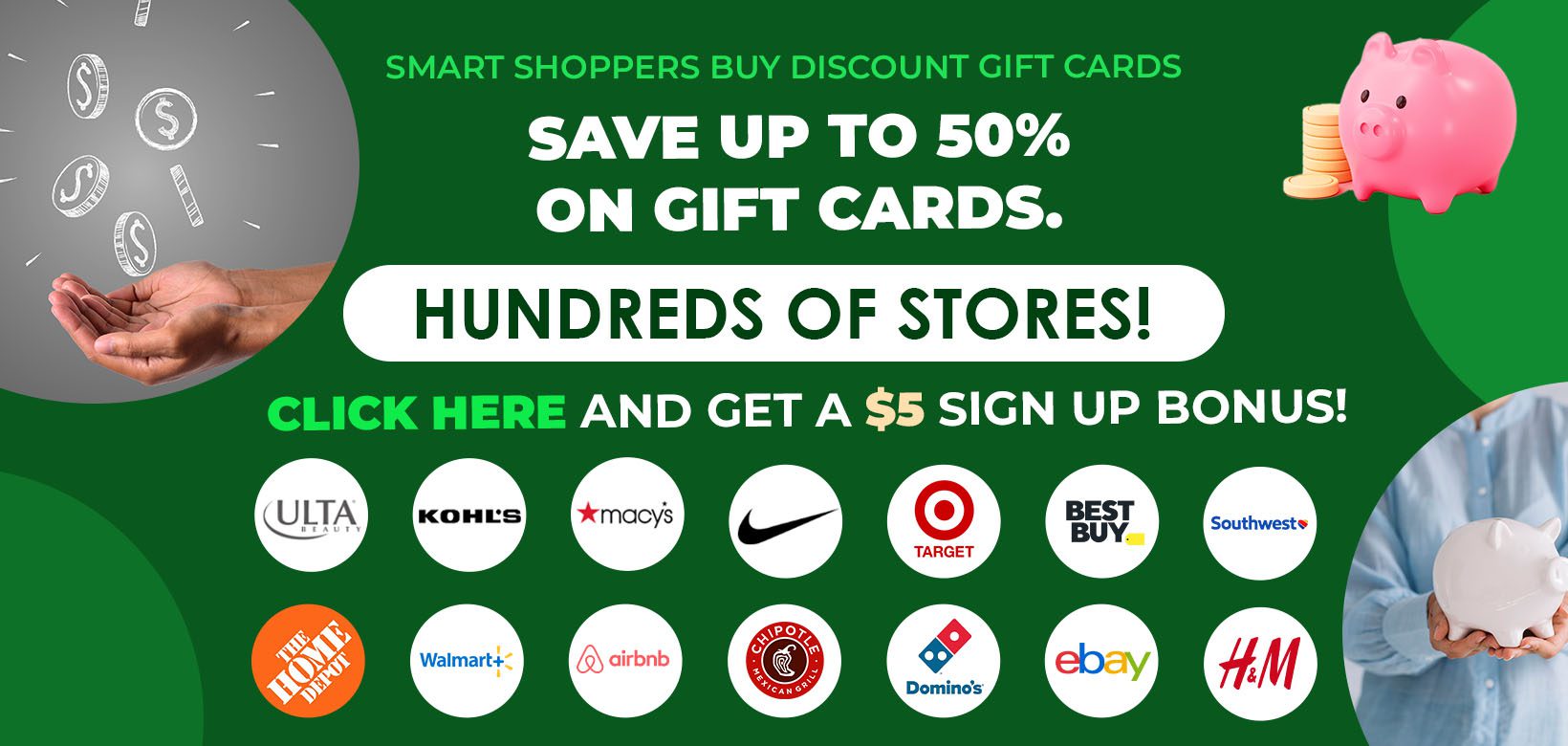 1. Etsy
Do you have vintage items that are at least 20 years old? Then, there is a massive market for your antiques on Etsy. As of Q2 2020, there are more than 60 million buyers on Etsy! Such a vast customer base means you'll get a ton of eyeballs with buyers to maximize your profits.
And the good thing is that Etsy has a vintage category geared towards selling rare and unique items. The platform allows anyone to sell handcrafted, custom-made, and unique or vintage items that are at least 20 years.
You can sell your antique items under the vintage category, including jewelry and accessories, vinyl records, media (books, movies, and music), toys and games, and home decor. It costs only 20 cents to list an item for four months on Etsy. Esty takes a 5% cut out of the total sale + shipping fees when your item sells.
Website: Etsy
2. TIAS (The International Antique Shop)
TIAS is an online platform for selling antiques and collectibles since 1995! You can get started on TIAS with a 60-day free trial without any setup fees before activation. Once your online shop is set up, you need to upgrade to its $39.95 monthly plan to start selling.
The monthly plan is ideal for you if you only want to sell one or two antiques and aren't committed to running a web store for the long haul, just a few quick flips. If you are a confident and committed merchant seller for the long-run, The International Antique Shop offers an economical one-year contract that costs $34.95.
Unlike Etsy, TIAS doesn't charge per-item listing fees. You can create unlimited listings for free. The resale site has over 700,000 customers visiting TIAS monthly!
Website: TIAS
3. Bonanza
Per the Bonanza motto, you can sell anything but the ordinary. With over 5 million monthly visitors, it is one of the most rapidly growing online marketplaces where you can sell your antiques. While most of the buyers on Bonanza are US-based, 25% of its traffic comes from abroad.
Bonanza doesn't charge any setup or listing fees. You won't pay a dime unless your antique sells. Once you make a sale, the platform takes a flat 3.5% cut of the total sale, but if you want your antiques promoted via google ads, sellers can pay a 5.5% fee.
Website: Bonanza
4. Ruby Lane
Do you want to become a regular antique seller? That is what Ruby Lane is geared towards helping people sell vintage items. More than 1 million visitors use the resale platform monthly to shop for antiques & art, vintage collectibles, and buy costume jewelry.
How much are the Ruby Lane listing fees?
The fees are high enough, which limits it to serious sellers on the platform. There is a one-time setup fee of $100, and you'll pay $69 a month to keep your antiques' lane going on Ruby. Monthly listing fees of 39 cents per item apply.
On top of that, sellers need to follow the required listing rules. You must have at least ten items for sale at all times. All of your vintage collectibles must be at least 20 years with a minimum selling price of $5.00.
Website: Ruby Lane
5. OfferUp
With over 33 million users, OfferUp is quickly becoming a formidable alternative to Craigslist. It is a mobile-first, C2C marketplace for people wanting to buy and sell locally; hence, it's an excellent option if you want to sell your antiques nearby.
Used furniture, electronics, and used cars are among the top-selling items on OfferUp. There is a special section geared toward selling antiques, making it even easier for serious buyers to spot your items on the resale platform.
Another good thing is there are no selling or listing fees on OfferUp. No fees make it one of the most popular places to sell antiques online for cash without incurring additional costs.
Website: OfferUp
6. Craigslist
Craigslist has been around since 1995! It is an online C2C marketplace that allows people to sell or buy almost anything. The online classifieds platform is geo-targeted to encourage local selling and buying. It makes Craigslist a powerful platform to sell antiques near you.
Since most buyers are local, you can meet them in person to arrange pick-up and drop-off of the items. You won't incur any shipping fees!
The platform doesn't charge any listing or selling fees, and unlike eBay, Craigslist cuts out the middlemen. With over 55 million monthly visitors, you are sure to have more views on your antiques within a short time, which increases the odds of selling your stuff faster.
The disadvantage of using Craigslist is that many items are getting listed by the minute, and yours can quickly get lost in the feed. Also, no one intervenes to solve buyer-seller disputes, which means you have to hash it out on your own.
Also, consider selling on other sites like craigslist if you like this type of reselling platform.
Website: Craigslist
7. ArtFire
Based in Arizona, ArtFire is a global market where you can sell your vintage collectibles, handmade goods, indie goods, and craft supplies. ArtFire can be considered an Etsy alternative for sellers and buyers of similar stuff.
To get started on ArtFire, you will first need to set up your online resale business. It offers three monthly plans with increasing perks such as a reduced commission, number of available active listings, no listing fees, no ads on your sales page, and enhanced site exposure to potential buyers of artistic goods.
Standard shop: This goes for $4.95 per month. You will pay a final valuation fee of 12.75% and a 23-cent listing fee per item. You can list up to 250 items.
Popular shop: This plan goes for $20 per month, with a final valuation fee of 4.5%. There are no listing fees, and you can list up to 1,000 items for sale.
Featured shop: Expect to pay $40 per month if you opt for this plan, plus a final valuation fee of 4.5%. You can list up to 2,500 items for sale without any listing fees.
Website: ArtFire
8. eBay
eBay has become a household name. It's the marketplace most people think of when you say you're an online seller. You can sell almost anything on eBay, including antiques, vintage collectibles, trendy clothes, and other valuable items. The resale platform has over 177 million shoppers making it an ideal place for your antiques to worldwide exposure.
Individual sellers pay only a 10% final transaction fee with no listing fees. But if you want to set up a business account, you have to subscribe to one of the shop plans eBay has in place. Alternatively, you can put up your antiques for auction. It is an easy way to get quick cash, but not the most profitable one.
Consider eBay if you believe that your antiques are unique and extraordinary. Otherwise, you are more likely to face stiff competition from other sellers with similar old things. If your item isn't distinctive, buyers will search for the lowest price, starting a price war among sellers.
While you can still sell your antiques for a profit on eBay, everything can seem like a race to the bottom unless your stuff is a one-off.
Website: eBay
9. Facebook Marketplace
What can you do on the most prominent social network in the world? It is a great place for connecting products to people, right? According to Statista, there are about 2.8 billion monthly active users as of Q4 2020! That means your antiques for sale can gain massive exposure on Facebook within minutes.
You can sell on Facebook in any of the following ways:
Post the item on your timeline: This is a good option for someone with a substantial social following. You never know, one of your friends may be looking to purchase one or two, or they may know someone or a place that buys and sells antiques. And the good part is that you will be dealing with your inner circle and have a trust level.
Facebook Marketplace: This is a section within Facebook where anyone with a Facebook seller account can post items for sale. You can sell yard tools and hay bales to video games and gift cards or collectibles and jewelry. There is no shortage of things you can sell on the Facebook Marketplace.
Facebook Marketplace is a good option for someone willing to build a business selling antiques on Facebook. The top advantage of listing your items on Facebook Marketplace is that you can expose your stuff to a broader audience of potential buyers.
Since listing on Facebook is free, you should definitely consider selling your vintage things on the platform. You only pay a 5% selling fee for items sold for $8 and above or a fee of $0.40 if your transaction is below $8.
10. Amazon
Amazon has become really big! 49% of the US eCommerce market share belongs to Amazon. More than 197 million people around the world buy stuff from Amazon.
Books are among the top-selling items on Amazon. It makes it an ideal place to make money online, selling rare books, art, paper collectibles, art, and photography. Signed books, first editions, magazines, postcards, broadsides, vintage photography, watercolors, and original art are some of the unique items that can earn a profit on Amazon. Old comic books also sell well.
Amazon charges a 15% referral fee on all books and a closing fee of $1.80 on all media items, including books. If you are an individual seller, you will have to pay $0.99 per item. Professional sellers pay $39.99 per month.
Website: Amazon
Antique Buyers in Your Area
Selling your antiques online may be more profitable, but it comes at a price! You have to go through the hassles of setting up your shop, promoting your products, and juggling with listing and seller fees for most online resale platforms.
Plus, not everyone is online. Sometimes you want to meet your buyer and see the product in person. Here are the top places where you can sell antiques near you if you don't want to shift online.
11. Flea Markets
One way to sell your antiques nearby is to peddle them at a stationary or traveling flea market. Stationary flea markets are usually housed in a building or a giant parking lot where you rent space to sell your stuff.
A traveling flea market, on the other hand, goes from town to town. You'll be renting a booth to display your items. You can then sell your antiques as the market moves from one town to another.
Flea markets are ideal for sellers with multiple antiques to sell or those who have a mix of vintage and non-antique items to sell at the same time.
12. Consignment Stores
Local consignment stores are an alternative to sell your antiques nearby. The store owner or employees will assess the value of your stuff before it gets displayed in-store. Once your antiques sell, you'll split the money with the store at an agreed percentage.
A consignment store's commission could be 20%, 30%, 40%, or even 50% of the sale, depending on the consignor's resale policy. Always understand the consignment store rules and policy for selling your stuff. For example, check the cancellation rules or whether you pay any fees if your items don't sell. In some cases, the stores give you the first option to pick up your unsold goods, and then they donate them to a local charity.
13. Yard and Estate Sales
Yard and estate sales provide an opportunity to sell antiques near you, especially if you want to get rid of low-value vintage collectibles and other items that you no longer use in your house. Some people are trying to live a minimalist lifestyle instead of hoarding stuff.
Yard sales work well during citywide or estate-wide sales because you are more likely to have more people coming to shop for your items. It can even be more fun if you do it along with other families in the neighborhood because shoppers will come out in abundance, expecting to find more items on sale.
To make your yard and estate sales even more successful, be flexible with your prices, and make sure you price your antiques accordingly to allow a bit of wiggle room for bargainers.
14. Local Antique Shops
Do you have a lot of antiques to sell? Antique shops provide great places to sell antiques near you. You rent a space at the antique shop and then display your items for sale. When customers come in, they will see and buy your items.
You can also become an antique shop dealer and build a continuous income stream by sourcing antiques from flea markets, auctions, garage sales, and estate sales. Then resell them at antique shops near you.
15. Pawn Shops
Most of the time, pawn shops allow you to use your antiques as collateral to borrow money, but they can also buy it from you permanently. Pawnshops and similar businesses became popular during the Great Depression and seemed to thrive when the economy turns lower.
One thing to keep in mind is that pawnshops buy from you, intending to easily flip things for a profit. You may not get as much money as you would selling at other places without intermediaries. Either way, they provide a quick way to sell your antiques nearby.
16. Auction Houses
Do you have a large number of precious antiques such as automobiles? In this case, auction houses may be your best bet. Once you take your antiques to an auction house, they take it upon themselves to advertise to a segmented group of interested buyers.
Your items will be sold to the highest bidder. Auctioneers know how to create the much-needed excitement to make potential buyers compete and pay more. It is in the best interest of the auction house to have your items fetch the most money because they earn a percentage of the sales price. You can make money fast at an auction house with the right type of stuff.
Related Questions
What antique buyers come to your home?
Antique buyers in your area are always more than willing to come to your home and see what you have for them. Here are some antique buyers that come to your home:
Yard and Estate Sales – Buyers come out in large numbers during the yard and estate sales to find valuables nearby. If you still remain with possessions that cannot be used or donated after yard and estate sales, it is time to look for estate sale clean out services. I would suggest starting with an estate clean out company nearby if you have a whole house of worthy possessions.
Auction Houses – If you have large antiques that are valuable enough, auction houses are the ideal places to have them sold to the highest bidder.
Consignment Stores – Consignment stores are among the top buyers that will come to your house to check out any valuable possessions. Some consignment shops in your area will pick up and haul away with a truck. You don't own a truck? Check out this article for 23 side jobs with a pick-up truck.
Online buyers – Some online buyers, via sites like Craigslist or OfferUp, will come to your house to inspect and pick up the antiques fast. But you need to be careful because it's not advised to invite a stranger into your house!
Top Tips To Get The Most Money From Your Antiques
While you can always find buyers from the options mentioned above, just listing your antiques online might not be enough to get them sold. If you don't follow a few key steps, you might end up getting low-balled on your price or even scammed, which means that you might not make as much money as you could.
These steps will ensure that you are aware of the price of your goods and that you find the right sellers for them.
Do Your Research
Before you list your antiques or let sellers make any offers, do a quick Google search of how much items similar to yours usually go for. While you might not find a definitive answer because of the fact that it is an antique, looking up online marketplaces and checking how much people sell similar items for might give you a good idea of what the average price of the item should be.
Once you know this price range, you can list your antiques for a slightly higher price than the average. This will ensure that you have room to negotiate.
Collections
Try to sell and list antiques of the same category every time that you put out a list. For example, if you post a list of antique furniture that you're trying to sell, people might consider you a collector and believe that you know how much your items are worth. This will give you the credibility it takes to become a recognized antiques dealer.
Test your crowd
There will be a lot of people that might contact you on online marketplaces, trying to find the lowest price for your items. Some will ask you to pay for shipping, and will promise to pay you in cash when you deliver. Make sure you keep an eye out for these people, as they can be scammers.
Go through a prospective buyer's social media profile(s), see how long they have been active on Facebook for, and look at their reputation on the marketplace. You'll then know for sure that you're selling your antiques to a serious buyer.
Insurance
If you believe that something in your collection is worth a lot of money, make sure you get insurance for it. Your item could get damaged during transport, and you could end up losing a lot of money. Insurance might cost you a small sum, but it will protect your bigger investment.
Where Can I Sell My Antiques for Cash Summary
Selling antiques can be profitable and fun. It can also be tiresome and frustrating, especially when you don't know what you should be doing. Whether you just want to make a one-time sale of one or two items or build a side hustle selling antiques, there are many online and offline places to find buyers.
Do a little research for price discovery and then choose one of our suitable suggestions above to find a willing buyer. You never know!
So if you've ever wondered, "Where can I sell my antiques for cash?", we hope that this article has given you a good idea of all the options you have to sell your stuff.
If you're interested in similar topics about living frugally, earning extra income, and building a side hustle, feel free to check out our other articles as well!