A junk scrap metal yard buys and sells scrap metal for cash. Junk yards make billions of dollars every year in the United States and even more overseas. Creating new metals from scrap is much cheaper than extracting from the earth. You can search and find a "scrap metal yard near me" no matter where you live.
How Do Scrap Yards Work?
Local scrap yards collect, sort, and then sell to regional or global refiners. The refiner will buy at a higher price if the metal recycler collects enough smaller quantities to sell on a single large amount.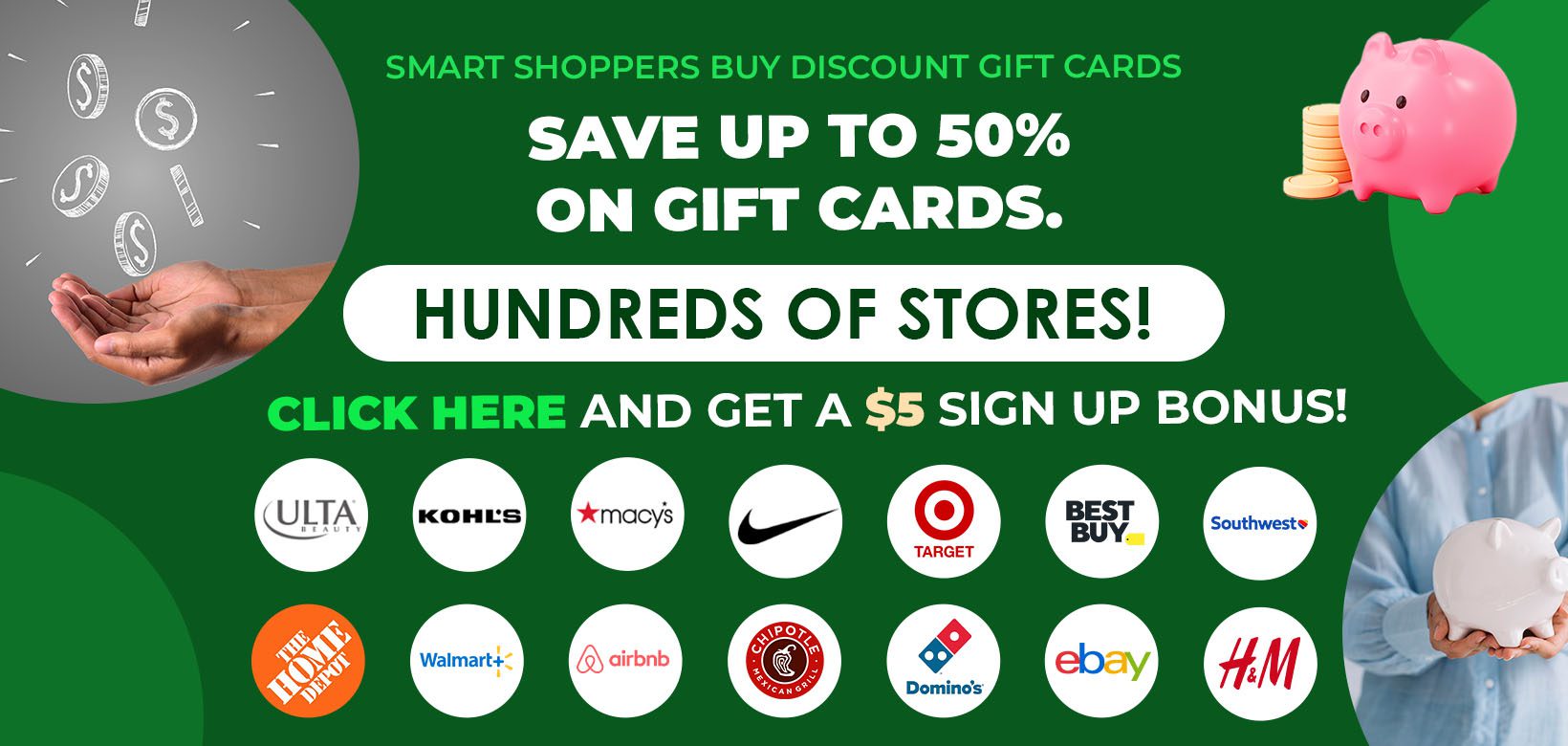 Fox New York Reporter showing how scrap yards work:
List of Scrap Metal Items Junkyards Buy
Aluminum
Brass
Bronze
Copper
Iron
Lead
Tin
Silver
Stainless steel
…and more
Scrap metal places near you specialize in:
Salvage auto parts
Recycling yards
Cash for used junk cars
Wrecking yards that smash and compact
Gold scrap
Washer and dryer scrap metal, including other appliances. Some places will pay more for dryer scrap value than a place the buys cars and auto parts.
Call your local scrap metal yards to see if they will recycle your items before you drive over or borrow a truck.
You will not be scrapping metal for a living. Scrapping is a good side-hustle since there is always a need for scrap metal recycling. You will see there is no shortage of "scrap metal buyers near me" when you search Google. It's a profitable business, and it's not going away, given our limited resources. Entrepreneurs should research, "How to start a recycling center?"
Scrap Yard Near Me: 14 Steps For Making Money for Scrap
Step 1: What Are Scrap Metal Prices Per Pound Today?
Know the estimated price before you waste too much time collecting scrap metal for a living or extra money.
iScrap provides current scrap metal prices per pound as a reference. Commodity prices fluctuate daily, and each junk yard buying price may slightly vary. Their goal is to buy low and sell high. They have to bid low enough to insulate them from the volatile prices of metal before they sell to the refiner.
See current scrap metal prices per pound and ton here.
Though some commodities are priced in tonnage, it's unlikely you will be bringing 2000 pounds of any metal to your local junk yard. You will only bring a ton of metal if you are scrapping metal for a living and collecting from several locations.
The going price for scrap metal will change daily.
Step 2: What scrap metal is worth the most money?
The best places to find the most profitable metal items to scrap will be in your garage, kitchen, and outdoors. Your garage will have old tools, your kitchen will have old appliances to recycle, and your outside will have patio furniture or metal ornamentals.
The scrap metal worth the most money is:
Copper – is the best metal to scrap because nearly all junk yards accept it. Mined copper is much more expensive to produce than recycled copper. The best things to scrap for copper are plumbing pipes, motors, circuits, AC parts, Christmas light wiring, and power cords.
Brass – is one of the highest paying recyclable metals and quite heavy. Creating brass from zinc and copper is not the most efficient use of those resources. It's much more economical to recycle brass. Best things to scrap for brass are musical instruments, bolts, nuts, jewelry, bathroom and light fixtures, rails, keys, and more.
Aluminum – can be recycled an unlimited number of times while maintaining the quality of the metal. No surprise that soda cans are the most recycled aluminum item worldwide. Americans recycle around 120,000 cans from aluminum every minute.
It's incredible to think that almost 75% of all aluminum ever made is still in use today. Best things to scrap for aluminum are bike frames, faucets, golf clubs, pots, pans, patio furniture, fences, window frames, roofing metals, radiators, car rims, motorcycles, and much more.
Steel – is not the highest paying metal, but it's easy to find and usually weighs more than many metals. The best things to scrap for steel are plates, girders, beams, and other construction materials. Wear protective gloves when handling rusty iron.
Stainless Steel – price will vary depending on the grade of the metal. Stainless is used for food storage and products because it does not affect food flavor. Best things to scrap for stainless steel is for finishes on refrigerators, freezers, dishwashers, pots, pans, and commercial countertops to resist corrosion.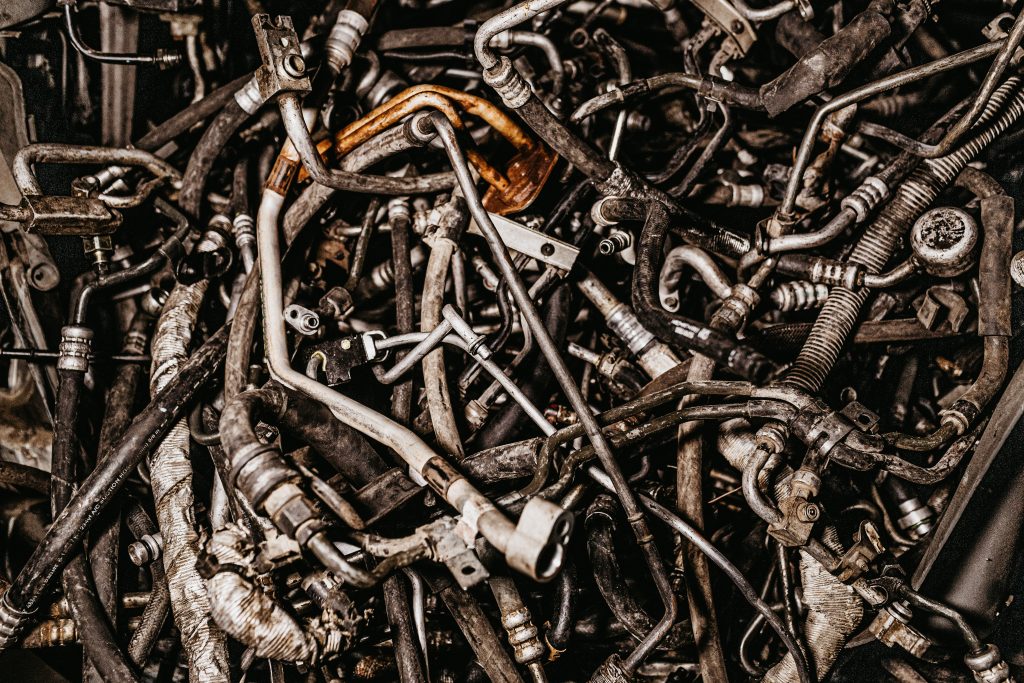 Step 3: Find The Best Scrap Metal Items For Money
Scrap metal collection is turning junk into treasure. Do you have old tools om your basement? Do you have an old refrigerator that doesn't work? Junk freezer in your garage? You can even recycle old or broken Christmas lights. Every December, I have several strings of lights that stop working for the holidays. Your nearest scrap metal yard will reuse the copper wiring inside the string.
Best scrap metal items are:
Appliances – fridge, freezer, dishwasher, kitchen range, stovetop, microwaves, toaster ovens, air conditioning units, heaters, blenders, and similar. It's most practical to recycle non-working units. People will pay you much more to recycle a working refrigerator for cash.
Electronics – desktop computers, laptops, computer or television monitors
Vehicle – wreck yards nearby love buying cars, trucks, boats, airplane parts, scooters, motorcycles, bicycles and other forms of transportation
Wiring – copper wiring, power cords, electrical wiring of any type, industrial equipment
Building Materials – pipes, drains, all-metal used to build your house or building
Fixtures – metal light fixtures indoor and outdoor
Doors – aluminum and metal doors, frames, door handles, and doorknobs
Miscellaneous Materials – tools, screws, bolts, nuts, and similar
Step 4: Best Places To Find Scrap Metal
Just over 25% of all scrap metal is recycled. There is a lot of opportunities to be scrapping metal for a living or a side-hustle. You can also be frugal like me to make some extra money. Here is a list of the best places to find scrap metal.
Construction and Remodeling Sites: With permission, you can work with a construction site and haul away their scraps. It can be a win-win, so they spend less time and money hauling it away.
Hospitals and Senior Assisted Living Centers: The facilities tend to have a lot of turnover of patients and equipment. You can potentially haul away old wheelchairs and walkers or hospital beds or aged appliances.
Shooting Ranges: The discarded brass shells can be sold and recycled.
Electronic Repair Stores: The electronic repair shops will discard old components and wires. They will also dispose of unrepairable equipment such as monitors, televisions, VCRs, computers, mobile phones, and more electronics.
Farms: Tend to have a section where they put old rusted cars, tractors, machinery, and other farm equipment.
Golf Courses: Broken stainless steel golf clubs or equipment
Garages and Sheds: Every spring, people clean out their sheds and garages. You will find cheap scrap metal, including steel and copper from lawnmowers, shovels, and pipes.
Railroad Scrap: can be quite valuable considering the weight of the items. Railroad scrap metal items include spikes, couplers, steel wheels, track bolts, nuts, rail joints, tie plates, angle bars, and more. It's illegal to steal railroad metal without permission.
Dumpsters: With permission, you can pick and pull treasures in dumpsters behind apartment buildings, office buildings, auto repair shops, college campuses, and more.
Garbage Day: Drive around the night before garbage day for scrap metal pick up. Garbage day is six days a week, so that provides you a lot of opportunities to hustle.
Community Clean-Up Days: This is when homeowners put out anything and everything the garbage collectors usually reject. Some people will throw out the best things to scrap for money.
Selling Free Stuff From Craigslist: Post your interest in picking up and hauling away scrap metal for free. You will be doing someone a favor by hauling away broken refrigerators and freezer, grills, cast iron bathtubs, and more.
There are many ways on how to find scrap metal in your town.
Step 5: Learn How to Sort Scrap Metal
Your local scrap yard will try to pay you less than what your metal scrap is worth. You need to bundle and categorize your materials before you arrive for the most money. Try to avoid selling mixed scrap metal.
Scrap yards will pay you more money per pound if you take the unit apart, clean, and sort the metal. "Clean" lingo means removing non-metal materials from metal scrap. For example, take the glass out of the aluminum frame. Remove the plastic and rubber from an old refrigerator and freezer.
Here's a video showing tips and tricks for scrapping metal for a living.
Step 6: How to Identify Scrap Metal Types
You need to learn how to sort scrap metal into bins or boxes to get paid the most money per pound from your nearby scrap yard.
Identify Scrap Metal Types
Ferrous metals – stick to a magnet. Ferrous metals include steel and iron.
Non-ferrous metals – do not stick to a magnet include aluminum, bronze, copper, gold, steel, etc. Non-ferrous scrap metal prices tend to be more valuable when buying and selling vs. ferrous prices.
What Metals Are Ferrous and Non-Ferrous?
Ferrous metals include steel and iron.
Non-Ferrous metals include aluminum, brass, bronze, copper, lead, and stainless steel.
Get a handheld magnet to sort between ferrous and non-ferrous metals. If the magnet pulls the metal, then put it in the ferrous metals box.
Even a magnet from your fridge will work.
Sort scrap metal into stripped apart and "dirty" metal that you didn't pull apart. If you pull the copper out of the Christmas lights, then it's considered "clean." If you decide it takes too much time, then put it in the "dirty" pile.
Mixed scrap metal prices will be lower than clean and sorted piles. There will be more transparency and accuracy when the yard provides a quote.
Scrap metal prices per pound will differ between #1 copper and #2 copper. #1 copper doesn't have any paint or brass attached. If it's clean, then 99% of the weight is genuinely copper. #2 copper has 96% or more weight of copper but has paint and other metals attached. The best scrap prices are paid for clean metal.
Step 7: Type of Scrap Yard Near Me
I said scrap yard near me and didn't just say metal. Some yards specialize and pay more for a particular junk. Here is a list of the different types of scrap yard places:
Car Scrap Yards: Many offer free towing and cash for junk cars on the spot
Auto Dismantlers: The yard will separate the parts for the car and resell auto parts.  They tend to get pick and pull scavengers.
Scrap Battery: Recycle all types of batteries from car to commercial batteries.  Scrap metals will buy car batteries to recycle the lead. 
Used Reclaimed Lumber Yard: They will source barn wood and beams, siding, doors, furniture, and more.
Used Truck Parts: Collect an extensive inventory of domestic and foreign auto parts for people to pick and pull.
Military Vehicles: You may even find an old tank that was scrapped.
Forklift Junkyard: Great place to find old parts for various brands
Motorhome Scrap Yard: Specialize in RV wrecking and selling parts specifically designed for motorhomes. 
Computer Scrap Buyers: Old computers contain expensive metals like copper, aluminum, and gold.  The yard will specialize in breaking down the computer and components from ferrous to non-ferrous. 
Wire Scrap Yard: It's timely or takes special equipment to extract copper from a wire.
Camper Scrap Yard: Old camper don't sell for much, but it's better than nothing.
Used Tires Salvage: Many states require a license for recycling and disposal.  Tires will be recycled into mulch, tennis surfaces, grocery bags, and more.
Marble Scrap Yard: The going price for cut and used marble is a fraction compared to new sheets.  Prepare yourself before you go to a marble scrap yard. 
Granite Slab Yard: Recycling and selling a granite slab is the same as marble scrap.
Boat Salvage: They are a great value if you are looking for used boat parts.  New boat parts are tremendously marked up because …it's a boat.  Anything in the marine has a high markup. 
Cast Iron Bathtub: Tend to weight over 300 pounds.  Hopefully, you have friends to help you carry.  A scrap yard can pay you several hundred dollars for a cast iron bathtub
Engine Scrap: Engine blocks are usually made of steel and aluminum.
Classic Car Scrap Yard: Classic car scrap parts are worth more since they are usually limited in quantity. 
Sheet Metal: Commonly found at construction sites.
Step 8: Best Scrap Metal Prices Near Me
There are other factors than the scrap metal yard near you that quotes the highest price over the phone. Some will lure you in then offer you a lower price knowing you are not going to pick up all your heavy junk and leave. You will start to get an idea for the average price for scrap metal nearby.
Search for a "scrap yard near me" with good ratings. Do some research and ask friends for referrals. Try to avoid scrap metal centers with a bad reputation.
Call several and get dirty or clean prices over the phone. The closest scrap yard may not offer the best prices. Scrap metal prices per pound will be higher if you bring a big load that is clean to the right yard.
Step 9: Wear Protective Construction Worker Safety Gear
Wear protective construction worker safety gear while transporting scrap and metal. You should wear long-sleeve pants, long-sleeve shirt, leather gloves, steel-toe boots, and protective goggles to protect yourself from rusty metal.
Step 10: Scrap Yard Hours Near Me
Find scrap yard hours nearby that work with your schedule. If you are collecting daily from neighborhood garbage days, then you'll look for one open today and every day. Surprisingly, there are many scrap metal yards open on Sunday and Saturday.
Scrap metal buyers tend to see more sellers on weekdays that make a living scrapping. On weekends, people come to pick and pull. Weekend patrons buy things like auto parts for hobbyists when they are off from work.
How to Pull Your Car Parts and Make Money
Step 11: Borrow or Rental a Truck
If your vehicle doesn't hold all the recycled scrap, then borrow a truck from a friend or rent. You can rent a cheap truck from Home Depot or U-Haul.
Step 12: Negotiate For The Best Scrap Metal Prices
Local scrap yards will save your personal information and details about the transaction. You can negotiate a better rate once you establish a relationship and frequency.
Ask them to pull your past seller details from your transactions. Kindly ask for a better price or to round up on their offer. It never hurts to ask. See our AT&T article and ADT article about negotiating a lower bill.
Step 13: Do You Pay Tax On Scrap Metal?
The money from recycling is taxable. The metal recycling center near you usually keeps records of who sells them scrap.
If the IRS audits who buys scrap metal and they see your name, you can be subject to penalty and interest charges. Typically you will pay a 20% penalty on the tax due plus accrued interest charges. Find a local tax adviser near you.
Step 14: Scrapping Metal For a Living
If you plan on scrapping metal for a living, then create an LLC.
Accounting for the sale of scrap metal allows you to deduct related expenses. If you are scrapping metal for a living, then deduct mileage, truck rental, work gloves and boots, insurance, accounting costs, office supplies, and any related expense. Find a local tax accountant in your area.
How to Find Buyers For Scrap Metals
Once you've collected and cleaned the scrap metals, it's time to find a suitable buyer to turn the trash into a profit. Here are a few ways to look for buyers of scrap metal.
1. Small-Scale Local Stores
Many small-scale local businesses that don't have a huge demand for scrap don't get good deals from commercial scrap vendors. In this case, if you can offer them quality scrap at an affordable price, they'll surely agree to do business with you.
Electronic appliances and automotive businesses will be your number one potential buyers. You just need to look up manufacturers in your town and find a way to reach them. Initially, it might be a little difficult to gain their trust, especially if you don't represent an organization. However, they can turn into long-term customers once you get the deal.
2. Find Scrap Vendors Near You
Establishing your name in the industry as a new scrap supplier can take time. However, if you want to speed up the process, your connection with scrap vendors can help you get instant profit.
This method requires a little research. You'll need extensive online research and connections through friends, neighbors, and family to get the list of potential scrap vendors.
The only drawback is, the profit margin is less when you sell through a vendor. These vendors are third-party agents who ultimately sell to companies. This makes your share in the profit go down.
3. Sell Through Websites Online
If you want to avoid the extensive legwork involved in selling scrap, you can sell your scrap metals online. Digitization has taken every business online, including scrape trade. Several large-scale companies are willing to buy scraps from individuals.
The best part about selling with them is that the buyers offer competitive pay, and the entire transaction is hassle-free. Depending on the company, they can also offer convenient drop locations to avoid having to worry about shipping the load. Once you get a deal with one of these companies, consistent pay is guaranteed.
4. Use Social Media to Connect to Potential Clients
Social media is no longer limited to entertainment. It's a full-fledged business platform if you use it the right way. Connecting with potential buyers on Facebook or listing sites like Craigslist is a great technique to have a consistent flow of clients.
You can do this in two ways:
Either wait for a potential buyer to post their needs and reach out to them
Post your service and available load and let people reach out to you
The second option is more effective in landing clients. Don't wait for someone to post their needs. Offer your service publicly, and you'll double the chances of getting a lead.
5. Invest in Your Own Venture
Why wait for people to buy your scrap when you can use it for your own venture? You can use the recycled scrap in your own manufacturing business and save on raw material. Also, the scrap yards don't just contain stray metals. You'll find many rejected appliances that can be repaired and sold again into second-hand markets.
FAQs
What is Copper Scrap Value Per Pound?
Copper scrap value per pound will vary based on its quality. The prices per pound are sorted from highest to lowest in value.
#1 Bare Bright Copper Wire
Scrap #1 Copper Tubing
Scrap #2 Copper Tubing
Scrap Insulated Heavy #1 Copper Wire 85% Recovery
Scrap Insulated Light Wire Copper Wire 50% Recovery
What is a Washer and Dryer Scrap Value?
A washing machine weighs about 200 pounds and is worth $15-$25 in scrap metal.
Dryer weighs about 100 pounds and will get paid $7-$10 in scrap metal.
The most common metals in appliances include steel, aluminum, stainless steel, copper, nickel, titanium, lead, brass, and zine.
What are Scrap Yard Appliances Worth?
Refrigerator with side-by-side weighs about 250 pounds and will pay $22-$30
Refrigerator with top freezer weighs about 200 pounds and will pay $15-$20
Gas BBQ (full-sized) weighs about 180 pounds and will pay $15-$20
Ovens and Ranges weigh about 125 pounds and pay $10-18
Cast Iron Bathtub weighs over 300 pounds and will pay $30-$40
Weight and price will be determined on the age of the appliance. Older appliances used thicker gauge steel on the outer frames and weighed considerably more than newer appliances.
Some appliances can be sold for cash. Your local utility may pay you cash for an old working refrigerator so you can buy a new energy-efficient unit. See our recycling your refrigerator for cash article.
What Not to Sell to a Scrap Yard?
There is a relatively short list of things not to sell to a scrap yard including:
Freon – Don't bring anything with freon still inside like a refrigerator or air conditioner
Appliance with Food – empty your scrap metal appliances from food and other waste
Gas tanks – must be either emptied or removed before arrival
Particleboard
Specialty Yards – some will not take old tires, wood, fiberglass, or Christmas lights
What are a Couple Surprising Things you Can Recycle for Money?
A couple of surprisingly common scrap metal items you may have at home:
Fake Christmas Trees – The steel base, post, and limbs are usually thick and heavy.
Recliners – Remove the cushions and material to reveal the metal frame and motor
Vacuum Cleaner Motor – most of it is plastic, but the motor powering the vacuum is worth recycling for money
What are Scrap Metal Prices for a Car at a Junk Yard?
It's easy for places that buy junk cars to determine the price. Most of the car's weight is steel. The car is placed on an industrial-sized car scale and weighed. Some scales are accurate to the pound or even tenths of a pound. The average scrap value of a car is $100-$400.
Scrap steel is priced per ton. In a 2018 report, the Environmental Protection Agency says the average car weighs 4,094 pounds or just over 2 tons. The average compact car weighs 2,919.
SUVs weight ranges from 3,590 to 5,603.
The wrecking yard will pay you cash or check right away.
Do Scrap Yards Pick Up Cars?
Many scrap yards in your area will tow your junk car to their place. Most will tow your car, and some will even pick up your scrap if you have a large amount.
Are There Junk Yards That Buy Cars Without a Title Near Me?
A place that buys scrap cars will not accept vehicles without the registration and title. Some scrap yards that take cars will accept your vehicle if you can provide your driver's license and a copy of the vehicle's registration.
How to Replace Lost Vehicle Registration?
Your State Motor Vehicle Department website should be able to provide you a copy of your registration. Search for your local DMV to get your car's registration documents.
How to Replace a Lost Car Title?
Try the following ways to obtain a copy of your vehicle title:
Local DMV: Apply for a duplicate title either at your local office or website
Bank Car Lender: If you still have a loan on the car, contact the bank to transfer the title to the person or auto recycler buying your vehicle.
Scrap Yard Near Me Summary
There are many opportunities all around you to make some money fast. Try decluttering your house and you will likely come across some scrap metal from file cabinets to old rusty tools.