You may be familiar with Walmart, Target, Food Lion, Whole Foods, Albertsons, Meijer, and Aldi. But do you know Safeway? If you don't live in the western states, mid-Atlantic region, or the eastern seaboard, then probably not.
So what is Safeway?
A subsidiary of Albertsons, Safeway is a supermarket chain of convenience stores that operate as massive shopping hubs for almost everything. Their convenience stores have different departments like groceries, pharmacy, bakery, deli counter, floral, liquor stores, fuel centers, Starbucks coffee shops, and a money center to buy stamps and make copies. That's why Safeway operates under a simple slogan: "Ingredients for life." So you can get everything you need to live, or at least exist, inside each store.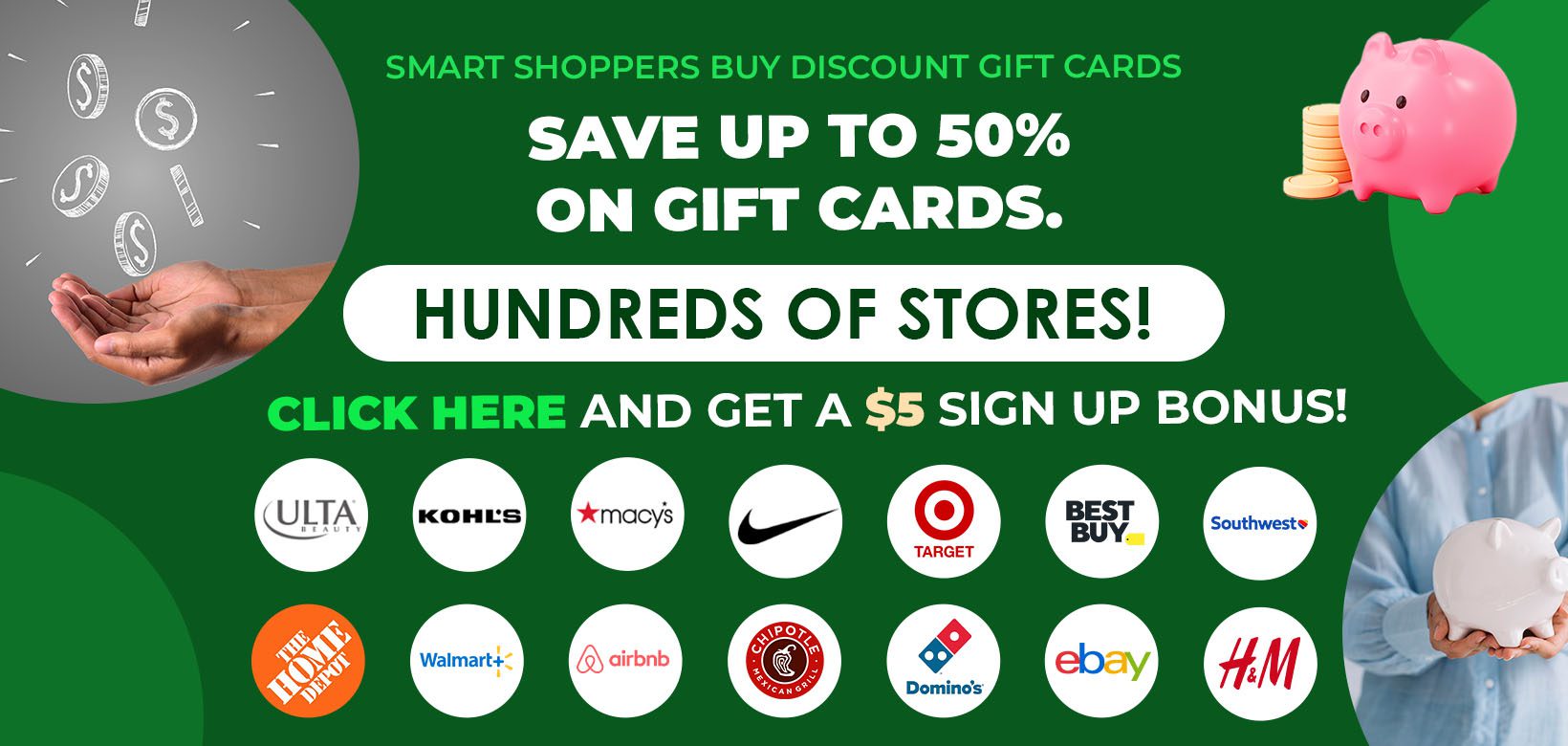 To serve its customers well, Safeway has over 900 stores across 18 states in the US. However, their primary base of operation is out west. Most Safeway locations are in California, Washington, Arizona, Oregon, Colorado, Maryland, and Virginia.
Whether you're looking for gas stations that do cash back, Starbucks that take EBT, buy money orders, pay bills, buying gift cards, or a Coinstar machine, a Safeway convenience store is your one-stop-shop for all your needs. You can find the cheapest foods to buy on a budget, fuel your car, and cash a check at the same time. That's how you save time and money on gas.
Before you grab the keys, it's helpful to know the various Safeway money services, fees, and requirements so you can make an informed decision.
It leads us to the question: What are Safeway's financial services?
Fast Answer: Apart from grocery shopping, Safeway offers various money services such as money orders and check cashing services. Safeway stores sell Western Union money orders up to $500 each for about $1, but the grocery stores don't cash money orders.
Mostly you can cash both government-issued and payroll checks at Safeway. Fees and limits vary from place to place, but you can expect to pay $2.25 for every $200 cashed. It will still be less compared to your time and gas consumption driving to the bank.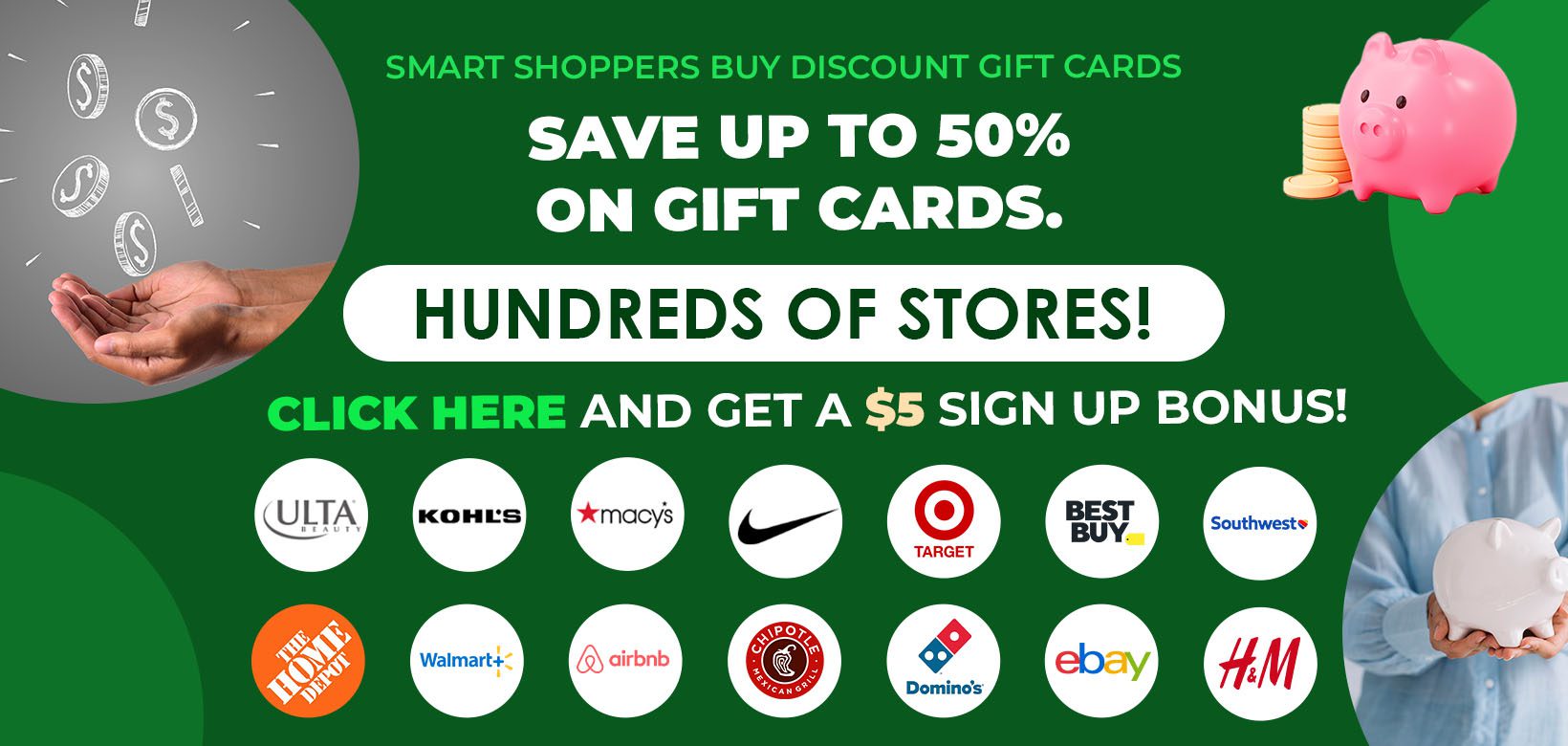 Other financial services offered in-store at a Safeway money counter include money transfer, gift cards, bill payment, check writing, and coin counting machines.
Read on to learn more about Safeway check cashing and money order policy, fees, requirements, and limits.
What is the Check Cashing Policy at Safeway?
You can access Safeway's check to cash if there's a location in your area. It's one of the financial services offered at its over 900 convenience stores in the US.
Does Safeway do cashier's checks? Yes, Safeway does sell cashier checks.
The Safeway check cashing policy allows you to cash payroll checks, cashier's checks, and government-issued checks like social security checks, stimulus checks, tax refunds, disability benefits, and unemployment benefits checks.
The maximum amount you can cash at Safeway may vary by location. But typically, Safeway's check cashing policy allows a maximum check amount at $1,500. It costs around $2.25 for every $200 check cashed, but fees can vary.
Safeway check cashing hours vary by location but are similar to its normal hours of operation. Most stores are open from 7 am to 10 pm. But sometimes, the money center or the Western Union counter has shorter hours and can close around 8 pm.
There's a catch: Fees can quickly skyrocket for large check amounts. For example, at the $2.25/$200 rate, it will cost $11.25 to cash a $1,000 check at Safeway. That's expensive for a frugal consumer!
So why would anyone choose Safeway check cashing at such high fees when banks offer free check cashing as a perk to account holders?
There are several reasons to use Safeway check cashing, including:
No bank account: Per the FDIC, 5.4% of American adults belong to the "No Bank Account" camp. Safeway check cashing near me is a boon when they receive some form of payment via a check to the unbanked Americans.
Cash a check at an odd hour: Banks and credit unions close early in the evening and on weekends. Safeway is a great place to cash a check at night for people who work through or past banking hours.
Convenience: The ability to cash a check while running other errands offers convenience. Instead of driving to the bank, you can take advantage of Safeway check cashing services to save time and money on gas when shopping with your cheap grocery list at Safeway. And as you know, convenience comes at a price!
In such situations, the fee for cashing a check at Safeway is justifiable. However, it's still minuscule compared to the time and gas spent driving to your bank branch or a no-fee ATM that dispenses $10.
Due to the risk of fraud associated with check cashing, Safeway doesn't cash checks without an ID. Therefore, you must always present a government-issued photo ID like a driver's license, military ID, or passport.
With or without an ID, you won't be able to cash personal checks, handwritten checks, and starter checks at Safeway. Also, Safeway isn't among the places that cash third-party. These types of checks come with an increased risk of fraud. Thus, Safeway's check cashing policy imposes further restrictions to protect itself and its customers.
Recommended read: Best 24 Hour Check Cashing Near Me [25 Best Places OPEN NOW]
What is the Check Writing Policy at Safeway?
Many people have stopped writing checks because of alternative digital payment methods. But as you know, you can't easily teach an old dog new tricks. So while millennials have ditched paper checks for modern payment methods, baby boomers are still writing checks, even grocery purchases. Federal Reserve data shows that an average of 14.7 million checks for $30.8 billion are processed daily.
That's why grocery chains like Safeway still accept checks as a payment method and allow customers to get cash back on purchases. However, to pay with a check at Safeway, you must present a government-issued photo ID to verify your identity.
You must pass a Certegy verification, a third-party electronics check service that Safeway uses for risk analysis. You're more likely to fail the Certegy verification process if you have a history of unpaid checks, returned checks, checking account issues, or you don't write checks often.
Safeway's check cash back limit is $25. Therefore, you can overpay your purchase amount by $25 to receive cash back when paying with a check. For instance, you'll write a check of $50 if your purchase total is $25 and you want to receive $25 cash back.
You'll need to write multiple checks if you need more than the $25 limit.
But, there's a way around writing multiple checks: pay with your debit card or Discover credit card.
Safeway is among the stores that give the most cash back on debit cards. Safeway's cash back limit on debit card purchases is $200! And the good thing is, Safeway doesn't charge any cash back fees or impose a minimum spend to be eligible for cash back.
Just buy a newspaper or purchase anything like a bottle of filtered water or cheap diapers to be eligible. Then, overpay your purchase with any amount up to $200 to receive your money back.
You can also receive cashback up to $120 when paying with your Discover credit card at Safeway. Though Safeway has a higher cashback limit of $200 per transaction, Discover only allows cardholders to receive a maximum of $120 cashback within 24 hours.
Does Safeway Do Money Orders?
Safeway sells Western Union money orders at the customer service desk. Safeway money order limits and fees vary by store, but most locations have a limit of $500 per order. The fees can range between 59 cents to $1, depend on the specific location.
Most Safeway grocery stores accept cash for money orders, but you may find a few locations that allow you to buy money orders with unexpired debit cards. Unfortunately, the customer service desk doesn't accept credit cards with chips as a payment method when buying money orders.
The Safeway money order hours are usually the regular store hours of operation, which tend to be 7 am to 10 pm. However, the Western Union counter has shorter and may close at 8 pm in most locations. So make sure you get there early enough.
Just like Publix money orders, Safeway's is a good place where you can get cheap money orders near me. For instance, it costs $1.25 to purchase a $500 money order in the post office and $1.75 for a 1,000 money order.
Although Safeway sells Western Union money orders, it doesn't cash them. So you'll have to find a different place to buy Western Union money orders. Your bank or credit union is the best place for free money order cashing services. Fees are also cheap for non-bank customers.
Safeway doesn't sell MoneyGram money orders. But CVS sells MoneyGram money orders at $1.25 and has a limit of $500 each. You can also buy and cash MoneyGram money orders at Walmart up to $1,000 each for 70 to 88 cents.
Money orders are a great alternative to checks and credit cards. They come in handy when you want to make payments without exposing your bank details. Checks carry your banking details such as a routing number, account number, and the risk of insufficient funds that can expose you to overdraft fees. Alternatively, money orders are prepaid with enough money to guarantee payment and don't expose your bank account details.
Money orders are a safe payment option when dealing with suspicious merchants or avoiding overdraft fees when making large payments, like paying an excavating contractor.
Does Safeway Do Money Transfers?
Another financial service to take advantage of at Safeway is their money transfer services. The money transfer services are also handled at the customer service desk.
All money transfers at Safeway are processed through Western Union. You can use Safeway's money transfer service to make both domestic and cross-border transfers. Accepted money transfer payment methods include cash and debit cards.
Safeway's money transfer fees vary based on the amount you're sending and the recipient's destination. But mostly, they align with the Western Union fees paid at most places.
The required money transfer details include the recipient's full name as it appears on their ID, bank details like the routing number, account number, and the person's address.
Once you make a transfer at Safeway, you'll receive a tracking number to share with the recipient. Then, they'll use the tracking number to collect the money at their local Western Union branch or nearest Safeway location.
Does Safeway Have a Coinstar?
Safeway stores have Coinstar kiosks where you can cash extra coins for bills, e-gift cards, or donations to your favorite charity. You can find a coin counting machine at the front of your local Safeway store.
Coins can be inconvenient to carry around. Unfortunately, such convenience comes at a price. Coinstar charges a 12% fee of the total amount if you choose to get cash bills back. That means you will be out $12 for every $100 you redeem. The fee isn't just for Coinstar machines at Safeway, but all places with coin-counting machines near me.
But there's a way around the fee. The 12% fee is waived if you choose to redeem your coins for a gift card or a charitable donation.
To make it easier for you, Coinstar partners with gift card brands and charity organizations. To redeem your coins for a gift card, simply select your favorite retailers, like Safeway, Home Depot, or Lowe's. The coin machine will print out a unique code that you can use to purchase items online or in-store. You can also donate the coins by choosing a partner organization at the kiosk.
Does Safeway Offer Bill Pay?
One of the ways to drastically cut expenses and save money is to make sure you pay bills on time to avoid late payment fees and penalties. To help customers meet their bill payment deadlines, Safeway offers an in-person bill payment service called Convenience Pay in partnership with Western Union. You can pay almost any bill at Safeway, including mortgage payments, utility bills, car payments, and monthly bills.
It's pretty easy to pay bills at Safeway via Convenience Pay. Simply bring your phone number, the company's name you want to pay, and your account number. Then, a quick verification process is carried out by a Safeway associate to see whether or not your payee is eligible for Convenience Pay. Once verified, pay the bill amount using cash, debit card, or money on your Reliacard. You'll receive a receipt with a payment tracking number as proof of your payment.
Does Safeway Sell Gift Cards?
Safeway sells its own gift cards online and in-store. They also sell a long list of gift cards from other retailers like Target, Subway, Amazon, Pottery Barn, Starbucks, Groupon, Lowe's, William Sonoma, Southwest Airlines, and more.
Gift card amounts range from $10 to $500, and most are available in denominations of $15 to $50. You can buy gift cards individually or in bulk at no additional fee from over 150 retailers and services.
However, prepaid gift cards like Visa and Mastercard have additional activation fees of up to $6. You can buy gift cards at Safeway with cash, debit cards, credit cards, and personal checks.
That said, Safeway doesn't sell gift cards for Costco, Walmart, CVS, BJ's Wholesale Club, Buffalo Wild Wings, nor activated American Express gift cards.
How to Check Safeway Gift Card Balance?
Before you go shopping with your gift card, it's always vital to check the balance and ensure that there's enough money to cover your purchases. Unfortunately, Safeway gift card balance lookup isn't available online.
To check your Safeway gift card balance, call the customer services department via (877) 723-3929 to inquire. Alternatively, stop by the customer services desk and ask the cashier to check your balance before you start shopping.
Does Safeway Sell Target Gift Cards?
Yes, Safeway sells Target gift cards. Target gift cards are distributed at over 10,000 retail locations throughout the United States including Safeway, CVS Pharmacy, Kroger, among others. Safeway also sells gift cards from a wide selection of over 150 brands, including Amazon, Ann Taylor, Banana Republic, Best Buy, eBay, The Home Depot, Macy's, Lowe's, Office Max, Staples, etc.
Does Safeway Sell Visa Gift Cards?
Yes, Safeway sells Visa gift cards and MasterCard gift cards but doesn't sell American Express gift cards. The prepaid Visa and MasterCard gift cards have an activation fee of up to $6.
What are the Accepted Payment Methods at Safeway?
Accepted payment methods at Safeway include credit and debit cards from major brands like Visa, Mastercard, Discover, and American Express. In addition, Safeway also accepts cash, store gift cards, personal checks, SNAP EBT cards, Reliacard, and Albertsons Pay as payment methods.
Most Safeway stores don't accept mobile payment methods like Apple Pay and Google pay. Also, PayPal isn't an accepted payment method in most Safeway stores.
Does Safeway Take American Express?
Yes, Safeway accepts American Express credit cards and gift cards as a payment method. They also accept Visa, Discover, and MasterCard. Debits card bearing Visa or MasterCard logos are also accepted at Safeway.
Does Safeway take Apple Pay?
No, most Safeway locations don't take Apple Pay or Google Pay. Also, PayPal isn't a widely accepted payment method in most Safeway grocery locations.
Does Safeway take EBT SNAP?
Yes, Safeway accepts SNAP food stamps for in-store purchases, online grocery pickup orders, and Instacart same-day delivery in select states. However, you can only use your SNAP card to purchase SNAP-eligible items at Safeway locations, like nutritional protein shakes, bags of ice, and many other things.
Unless you live in a state that participates in the restaurant meals program, you won't be able to purchase hot or prepared food at the Safeway deli counter. Also, avoid the Safeway pharmacies or liquor stores when shopping with your EBT card. SNAP rules prohibit you from using your food stamp benefits on alcoholic drinks, tobacco products, medicines, and supplements.
Recommended read: What Grocery Stores Accept EBT? Online Grocery Delivery/Pickup
Does Safeway Have A Senior Discount Day?
Safeway doesn't offer senior discounts per se, but some stores have a senior discount day. Mostly, senior discounts are for customers who are 55 and above. Since there's no comprehensive storewide policy on senior discounts, it's left at the discretion of store managers at specific Safeway locations to decide the schedule. As such, senior day frequency, age, and savings vary from one store to other.
When is Safeway Senior Discount Day?
There isn't a set Safeway senior discount day. Exact days, age requirements, and discount amounts vary by location. But, most customers report getting senior discounts on the first Wednesday every month. To avoid the guesswork, check your Safeway weekly or contact a customer service representative to inquire.
What's the Safeway Return Policy?
The Safeway store return policy allows customers to return both perishable and nonperishable items like meat, household items, produce, among others, to the stores. The only items that are not returnable to Safeway are baby formula and alcoholic beverages.
There's no set time limit that the items must be returned to the store. Instead, returns are handled on a case-by-case basis depending on the type of the product. As such, return windows vary from store to store. It's usually up to the store manager at each location to decide which items can or can't be returned.
Both receipt and non-receipt items are accepted at Safeway. It helps to have the receipt because you'll qualify for a full refund of the purchase amount to the original payment method used during the purchase.
If you don't have the receipt, a Safeway store associate will use your credit card details or the purchase date to look up the purchase. Unfortunately, a purchase cannot be looked up by phone at Safeway.
Once found, you'll qualify for an exchange for the same item or you can get a Safeway gift card. That said, non-receipt refunds under $5 qualify for a cash refund.
You can present your return at the Safeway customer service desk during the store's normal hours of operations, basically between 8 am and 9 pm. But, some Safeway grocery stores are open 24 hours in more populated areas. Your items will be inspected and will be at the store manager's approval. Items purchased from the floral department must also get the store manager's nod before returning.
What Should I Keep in Mind While Shopping at Safeway?
If you're going to go grocery shopping at Safeway, there are certain things you should keep in mind to give you the best possible shopping experience. You want to get everything you need and still save money, which means that tiny measures taken over time can end up saving you a lot.
Especially if you're an EBT card holder and are eligible for SNAP benefits, every dollar saved is a dollar earned. Following these tips will give you the satisfaction of knowing that your money is spent effectively.
Shop On Fridays
Safeway has deals in place on Friday. Called the $5 deals, these offers are released in advance, which means that you'll have to be on the lookout a few days before the deals actually take place.
Food items like organic meats, seasonal produce, and deli items (all of which are eligible for EBT card purchases) are available for $5 or less on Fridays. You can also obtain other benefits like 2X gas rewards when you pay with certain payment methods.
Safeway Has Their Own Label
If you don't want to compromise on quality and don't mind spending slightly more on better products, Safeway has a private label. You can find products under the Safeway Signature Select brand name.
While these will be more expensive than other brand name products, the price and the quality is definitely worth it. Meat, cheese, dairy, and similar items are available for you to purchase at Safeway under store-brand labels.
Sign Up For a Card
In this day of fierce competition between rival supermarket chains, the customer can benefit a lot from the lucrative rewards program that these companies offer. It's not any different with Safeway, and you can sign up for the Safeway Club Card.
It's easy to track promotions and get rewards on gas, which means that you don't have to carry around your coupons. They also have a Just 4 U program that tracks your previous purchases and offers you special discounts based on your activity.
This means that if you're buying the same type of meat or veggies on a regular basis, you might find yourself saving money without noticing it with the rewards program.
Shop Clearance
While this isn't strictly a Safeway tip, it's still a great one! If you're buying something that's not perishable or you'll use immediately, check out the clearance rack. Every now and then, you'll find something you actually need. Just make sure you don't impulse buy anything!
Safeway Check Cashing and Money Order Summary
Safeway can be a one-stop shop for your shopping and financial needs when on a tight schedule. Instead of going to the bank, you can cash personal checks, cashier's checks, and other types of government-issued checks at Safeway when on a grocery trip. Safeway check cashing limit is $1,500, and fees cost $2.25 for every $200 cashed.
Safeway also sells Western Union money orders of $500 each for less than $1. Money orders are a great alternative to checks and credit cards if you want to make purchases or payments without exposing your bank details or risking the overdraft fees associated with bounced checks.
You can get cash back on check purchases up to $25 per transaction. The debit card cash back limit stands at $200 per transaction, while customers paying with Discover credit card can enjoy a maximum cash back limit of $120 within 24 hours.
While you can be Western Union money orders at Safeway, you can't cash them there. Safeway sells its own gift cards in-store and online. It also carries a wide selection of third-party gift cards that can only be purchased in-store but not online. Safeway's other financial services include Western Union money transfers, Coinstar coin counting machines, and bill payment via Convenience Pay.
We hope that this article about Safeway check cashing, cash back, gift cards, EBT, Coinstar, money order & more has given you a good idea of what to expect when you use their services. For more informational articles, feel free to check out Frugal Reality!