Are you 15 years of age and looking for work opportunities? Today teenagers have a reason for wanting to work. Working at a younger age offers tons of benefits like work ethics, experience, and a source of cash. You may even start saving for college this early by working while in school.
Or, maybe you want to have financial freedom and buy a car when you turn 16!
Whatever the reason, there are tons of opportunities for teenagers to make money.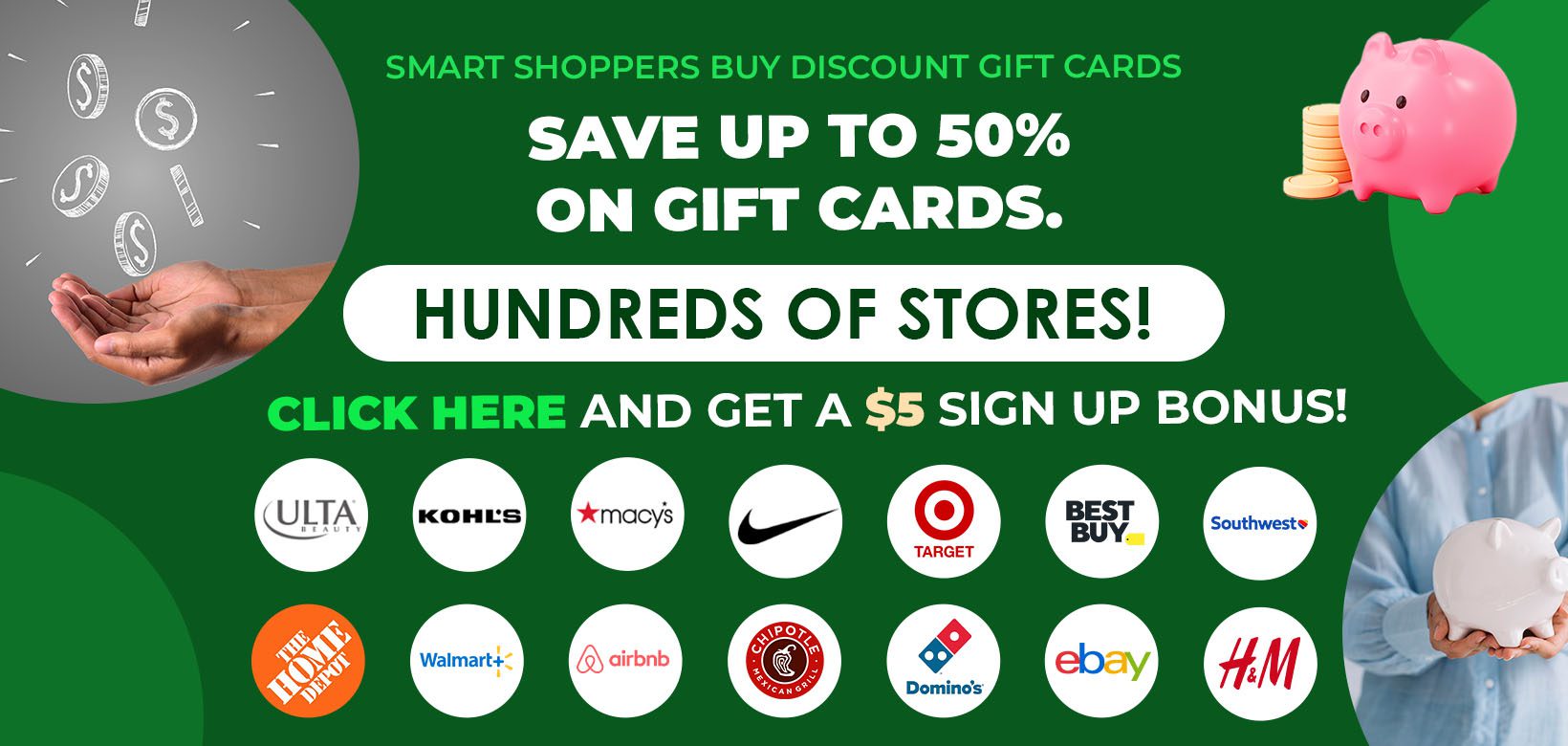 What are the benefits of working at a young age for minors?
Learn about work responsibility.
Understand the value of earning an income.
Learn to give, save and spend while budgeting.
Earn money for a goal (purchase a car or save for college)
According to the National Retail Federation, there are over 1 million retail businesses across the US. Retail stores offer great entry jobs for minors. Some hire as young as 14 years old!
While there aren't many retail stores that hire minors, some national chains hire teenagers under 17. The establishments range from clothing stores to food services stores.
I bet you've heard of places like Forever 21, Gap, JCPenney, Kroger, and Old Navy.
Read along for our 34 retail stores that hire at 15 and older!
What is Considered a Minor?
A minor is defined as anyone below 18, with all states defining an "age of majority," usually 18. Anyone younger than this age is considered minors and should be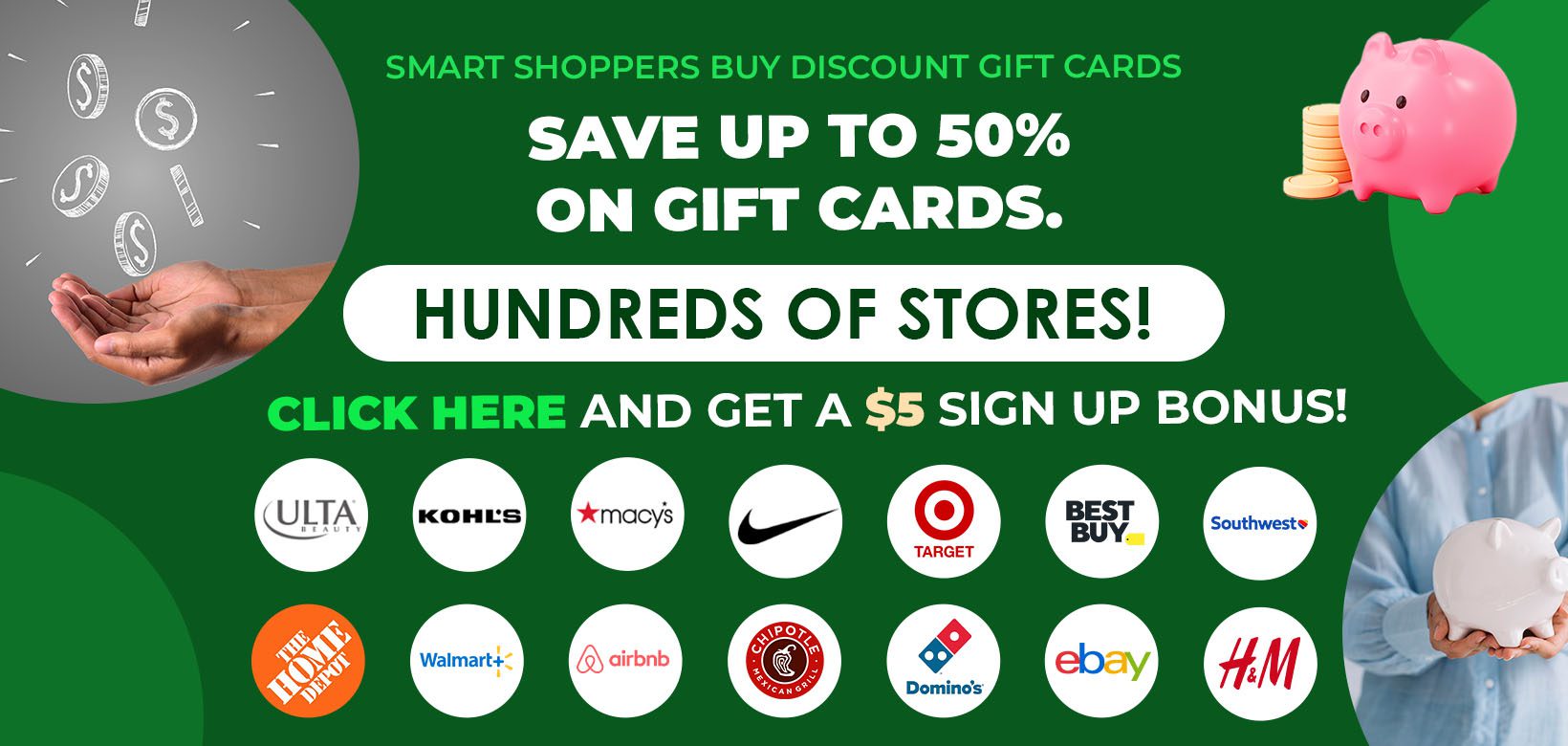 Under the care of a parent/guardian unless emancipated.
In terms of minor employment, they're divided into two categories by both state labor and FLSA laws:
14 to 15 years old
16 to 17 years old
The laws are stringent in the type of jobs the younger workers can perform. This includes the number of hours they're allowed to work.
Remember, the minimum age of employment is 14 years. The law prohibits children less than 14 years of age from a job. If any place violates this rule, the imposition of fines and individual states' imprisonment may occur. Moreover, night work (07 pm and 08 am) and overtime are prohibited for children.
When retail stores hire children, the employment certificate must include the minor's age and proof of eligibility to work. The certificate shows that the minor meets the minimum age requirements to be hired at the retail store. Nevertheless, the requirement for the employment of minors is set by each state's department of labor.
What is the Minimum Age to Work in Retail?
For teenagers under the age of 18, federal laws regulate the type of employment opportunities. Nevertheless, each state has its own labor laws; some states require youth to have a work permit.
The minimum age to work in a retail store is 14, according to recent child labor regulations and the Fair Labor Standards Act (FLSA). Hence, children under the age of 14 cannot legally work in a retail store.
See out interactive state map on places that hire 14 and 15 year olds.
What are the Pros and Cons of Working in Retail?
Retail stores offer great entry-level careers for teens. However, before you start your quest for a job, find out what you're getting into before you apply.
While you can't afford to be picky at a young age, especially since you don't have developed skills, you don't want to be stuck in a job you can't stand. All work has its rewards and drawbacks.
You need to learn what to expect when working in your average retail environment.
What are the pros of working retail?
1. Flexible Hours
Most of the scheduling hours are flexible, making it easier for a student to work a retail job. For example, many full-time workers want the weekends off; it's convenient since students have the weekend off from school.
2. Amazing discount
Most retail jobs offer employee discounts on merchandise. For example, Gap, Athleta, Old Navy, and Banana Republic give part-time and full-time employees 50% off.
3. Constant exercise
Working in a retail store is an excellent exercise as you're always on your feet. You'll burn calories by carting items and helping people for hours. There's no boredom because there is always something to do.
What are the cons of working retail?
1. Sore feet
Retail stores are busy places which require lots of walking with few breaks. You're always moving. Some days you will be praying for your shift to end.
2. Low Pay
You are happy to find work, but many retail stores don't pay much over minimum wage. When payday comes, you may be a little disappointed with your paycheck after taxes. Who isn't the first time?
3. Always broke
Sometimes the merchandise is too affordable to pass up, and you end up spending most of your paycheck with your employer. You need a strict saving plan and learn ways to drastically cut expenses. Otherwise, all your hard-working hours will go toward that dress you fell in love with while unpacking the pile of boxes in the stock room.
4. Sometimes crazy hours
Expect to work on Black Friday, as well as holidays. Depending on the position, you might be working from 3 am -11 am or doing inventory overnight from 11 pm – 7 am. The constant change in hours makes it hard to get enough sleep and schedule time to do your schoolwork.
5. Staying after hours
Many retailers expect employees to stay 30-60 minutes after the store closes. After the customers leave, the employees must clean up, count the money, organize the merchandise, and get things ready for the next shift. Everyone stays until all the work is done.
5 Must-Have Soft Skills to Work in Retail
As a minor, you would neither have the required qualification nor the experience of working in retail. So, you need to brush up on a few soft skills that'll increase your chances of landing a job at retail.
1. Communication Skills
A retail job requires you to interact with customers directly, understand their needs, and guide them to the best solution. You'll require excellent communication skills to carry out this responsibility.
During your interview, one of the first things the interviewer will check is if your communication style and skill fit the retail industry. A little friendliness and the ability to charm customers with your words will take you a long way in retail.
2. Patience
To stay in the retail industry, you need to have extreme patience. Not all customers are friendly and some can be rude, annoying, and a complete waste of time. However, the way a retail chain treats all its customers sends out a message on the company's values and severely impacts the brand's image.
That's why it's so important that, under all conditions, you have patience with each customer.
Sometimes, you'll be required to answer the same questions, repeat the same instructions, or hover around a customer who can't decide what to buy. In all these circumstances, you'll have to be polite and friendly. One wrong tone can send them rushing out the door and may even put your job at risk.
3. Fast Learner
Unlike other industries, you won't have an extensive training period in retail stores. Moreover, when a minor joins the team, they know it's temporary. With no long-term benefit from an employee, the company won't be willing to invest much in training.
Sure, you'll be explained your responsibilities, and someone from the team will guide you on the first day. However, you need to be a quick learner and grasp everything as soon as you can. The retail industry is fast-paced. They won't even remember you're a new recruit by the end of your first week.
4. Persuasive
One of the biggest responsibilities you'll have in retail is to make a sale. All your tasks and accomplishments will go unnoticed if you fail to make enough sales. Now, to make a sale, you need to be persuasive.
A good salesman sells to people who need the product, but a successful salesman knows how to create a need for the product and then sell it to the potential customer. You need to talk your clients into buying the product without making them regret the purchase later.
5. Time Management
You can neither rush your customers nor waste hours on the same client while the rest are ignored. You need to balance your time well enough to provide equal attention to all your customers.
Also, your responsibilities might include more than just direct selling. You could be required to arrange the shelves, order, stock up products, coordinate with vendors and follow up with customers. You need to learn to manage your time well for each of these responsibilities to be successfully carried out.
Retail Stores That Hire Minors
According to the National Retail Federation, there is another 5.2 more opening for every retail store closing. Nearly all the top online retailers operate a brick-and-mortar store too.
Clothing Stores
There are over 95,000 clothing stores in the US, with an annual revenue surpassing $185 billion annually. Many retail jobs hire at 14, 15, and 16 because they tend to be low-income jobs.
1. American Eagle Outfitters
American Eagle has over 1,000 stores in the US, Mexico, Canada, China, and Hong Kong. They generally hire teenagers 16 years or older to stock shelves or as a brand ambassador to help with floor sales and register transactions.
Learn more about American Eagle Outfitters jobs here and the age requirement.
2. Banana Republic
Banana Republic has over 500 clothing stores in the US and Puerto Rico. The minimum age requirement to work there is 16 years old. Entry-level positions are eligible for stock associate or store associate positions.
Learn more about Banana Republic jobs here and the minimum age requirement.
3. Aeropostale
Aeropostale has over 780 stores in the United States and Puerto Rico. The retail store also has 350 locations in foreign countries around the world. It's the best place to work for teens who enjoy cheap trendy clothes for young men and women.
The minimum age to work at Aeropostale is 16 years old. The perks include 30% off merchandise with an occasional 50% discount.
Learn more details about Aeropostale employment and available positions here.
4. Charlotte Russe
Charlotte Russe is a women's clothing retail chain with over 560 stores in 45 states. The stores target young women in their teens and twenties. It's a great place to work for teens and fashion enthusiasts.
The minimum age to work at Charlotte Russe is 16 years.
Learn more about the best restaurants that hire minors here.
5. Forever 21
Forever 21 is an authority fashion and the go-to store retailer in the United States. The stores feature the latest trends, styles, and hottest deals at low prices. It sells clothes for men and women, including a plus-size clothing line for women.
Forever 21 has clothing stores that hire at 15 years old. You'll perform tasks such as stocking shelves and assisting customers at their over 600 stores.
Find Forever 21 retail stores that hire at 15 years old here.
6. Gap
For over 50 years, Gap has specialized in stylish clothes, denim, and accessories. The name refers to the Generation Gap, with over 3500 stores located worldwide.
It's one of the best clothing stores that hire at 16 with no experience. They look for people with strong communication skills and a professional and friendly demeanor.
Learn more about the entry-level employment for teens with no real formal qualifications at Gap here.
7. GUESS
GUESS is a leading purveyor of denim. The clothing stores are also known for sexy dresses, iconic logo pieces, shoes, handbags, accessories, and more.
The company provides retail jobs with little resistance for an applicant seeking entry-level employment with a minimum age of 16 years.
Find more GUESS employment details here for one of their over 450 US locations.
8. Hot Topic
Hot Topic is a retail chain specializing in music and pop culture inspired fashion. They have over 675 stores in the US and Canada. You will find fantastic body jewelry, accessories, Rock T-Shirts, Skinny Jeans, Band T-shirts, Music T-shirts, among others.
The minimum age for employment at Hot Topic is 16.
Find more details about teen employment at Hot Topic here.
9. Justice
Justice is a clothing and lifestyle retail store in the United States that targets the tween girl market. Explore teen careers at Justice while enjoying the hottest fashion and lifestyle product at a great.
There over 900 Justice stores that start hiring at age 16. You'll have tasks like cashiering, customer assistance, and organizing shelves.
Learn more about Justice retail jobs for students here.
10. Kmart
Kmart is a nationwide discount retailer of electronics, toys, clothing, bedding, furniture & home décor. Though they've downsized, there are still over 30 Kmart stores in the US.
The minimum age to work at Kmart discount stores is 16 years old.
Complete an online application here for available positions.
11. Hollister Co.
Hollister is a laidback retail store with clothing that's effortlessly cool and accessible shop jeans, dress, t-shirts, jackets, and more.
With over 550 locations in the United States, the clothing stores employ teens. You must be at least 16 years of age to work at Hollister.
Find Hollister job opportunities here.
12. Levi's
Levi's is the world's leading branded denim jeans company with over 220 locations in the United States. They employ thousands of people in the US. The Levi's retail stores start hiring at 16.
Find job opportunities for teens at Levi's here.
13. Old Navy
Old navy is a retail store that provides the latest fashions for the whole family. At great prices, shop men's, women's, women's plus, kids', baby, and maternity wear.
The company operates over 1,000 stores that hire teens above 16 years. Entry-level positions include stocking or a brand associate to answer phones, answer customer questions about apparel, and cashier.
Find available positions at Old Navy here.
14. PacSun
Pacific Sunwear is lifestyle-clothing that majors in jeans, tees, hoodies, swimwear for women and men, and much more. As the brand is rooted in California's youth-oriented culture and lifestyle, it's a good retail job for youth.
PacSun has over 400 locations in 50 states and more than 8,000 workers and hires teens 16 years and above.
Find available PacSun positions here.
15. Plato's Closet
Plato's Closet is an American chain retailer that buys and sells trendy secondhand clothing for teens and young adults. It's a terrific place to recycle clothing you no longer wear. You can make money fast as a kid by selling your used clothes at over 475 locations in the US.
It's one of the retail stores that hire minors with no prior experience required. The minimum age for this position is 16 years old. Jobs include checking-in clothes, organizing the racks, cashiering, and working Plato's Closet return policy.
Find Plato's Closet work opportunities here.
16. Ralph Lauren
Ralph Lauren is a traditional American fashion company that produces various clothes for men, women, and children. They are also known for clothing, marketing, and distribution of apparel, home, accessories, and fragrances.
The over 210 Ralph Lauren store locations spread in 41 states and Puerto Rico, and the District of Columbia. Maybe you'll get lucky enough to transfer to one of their shops in over 80 countries across the world! They offer one of the best retail jobs that hire at 16.
Find available positions for youth at the retail store here.
17. rue21
Rue21 is a cool and casual clothing retailer for teenagers in the United States with over650 stores in over 40 states.
Rue21 starting age to work is 16 years old. First-time jobs for teenagers include sales associate, stocker, and material handler in the distribution center.
Find rue21 retail jobs for teenagers here.
18. TJ Maxx
TJ Maxx is one of the largest discount clothing retailers in the United States, with over 1000 locations. They are the largest off-price discounter of apparel for all ages and a sizeable selection of home décor. You must be 16 years old to work at TJ Maxx.
Find available TJ Maxx positions here.
19. Tommy Hilfiger
Tommy Hilfiger Inc is a premium-clothing brand in the United States with over 245 stores in the US. It operates in over 100 countries. Tommy Hilfiger starts hiring at 16 years old.
Find job openings for teens here and their requirements.
20. Zumiez
Zumiez is a specialty retail store for cutting-edge apparel, footwear, accessories, and hardgoods for teens. The minimum age for employment at Zumiez is 16. They describe the work as fun, challenging, learning and teaching, and competitive.
Find more Zumiez job details here.
Shoe Stores That Hire Minors
Many shoe stores hire teens in the United States. Some shoe stores have a single focus while others have a full-line of clothing.
21. Famous Footwear
Famous Footwear is a national store to buy discount shoes from manufactured suggested prices. They have over 900 retail locations and over 150 outlets.
You must be at least 16 years of age to work at FamousFootwear. An entry-level job here includes sales or stock associates with flexible hours required.
Find available Famous Footwear job openings here.
22. Journeys
Journeys is a specialty branded fashion footwear and accessory retailer. It sells all types of casual shoes, hoodies, jackets, backpacks, and accessories like belts, caps, hats, beanies, and wallets. Journey's has over 1100 stores in all 50 states across the country.
The Journeys retailer hires at a minimum age of 16 years old. You'll work as a sales associate and responsible for merchandising, creating clothing displays, assisting customers, and organizing the store.
Perks at Journeys includes a 40% off employee discount.
Complete a Journeys online application for a store near you here.
Bookstores That Hire Minors
A bookseller must love reading books and communicate with people, lift heavy books, memorize bookshelves, and have superb organization skills.
When looking for the best bookstores that hire teens, consider sending your resume directly to the store manager or in-person.
23. Barnes & Noble College
Barnes & Noble College has more than 750 campus stores in 50 states. This is the best place to work for teens who like to read, meet great customers, and have unlimited books at your fingertips.
The minimum age to work at Barnes & Noble is 16.
Look for career opportunities at BNC here.
24. Barnes & Noble Retail
Barnes & Noble retail is the largest bookselling retailer in the United States, with over 600 stores in 50 states.
The minimum age to work at a Barnes and Noble is 16 years old for an entry-job like cashier or merchandiser. Perks for working students include 30% off books, 50% off in the café, free coffee and snacks, and flexible hours.
Find nearby Barnes and Noble jobs here.
Department Stores That Hire Minors
Department stores that hire minors are good first jobs for teenagers because the companies have processes in place. An HR person at corporate has structured training, so you and the company succeed.
25. Best Buy
Best Buy is one of the largest consumer electronics retailers with over 1,000 locations in the US and across the country. The hiring age is 16, but some stores require you to be 17 or even 18. Jobs for minors include car installation, cashier, customer service, asset protection to prevent theft, and enforcing the Best Buy return policy without a receipt for things like appliances, games, and laptop returns.
Learn about working at Best Buy here.
26. JCPenney
JCPenney is a department store chain with over 1100 locations in 49 states, including Puerto Rico. The stores seek teenagers who want to gain practical experience through their campus recruiting. You must be 16 years of age to work at JCPenney. To work as a salon stylist, you must be at least 18.
Find the best job that fits you at JCPenney here.
27. Marshalls
Marshalls, owned by TJX Companies, is a discount retailer with over 1,000 locations in 42 states. The brand offers a combination of price, fashion, and quality.
To get a job at Marshalls store, you must be 16 years old. Starting positions can include backroom coordinator, merchandise controller, and merchandise associate to help in presentation or fitting room assistance.
Find Marshalls jobs near me here.
28. Sears
Sears still has about 40 remaining stores. Sears has additional affiliates, including Sears Appliance & Hardware stores, Home Appliance Showroom, Hometown Stores, Sears Outlets, Lands' End, and Orchard Supply Hardware.
The minimum Sears hiring age is 16 years old. First-time jobs for teens include human resources, call center, merchandising, sales, or receiving associate. There are additional opportunities to be a tire and battery installer, field operations specialist, or loss prevention associate if you are at least 18 years old.
Find Sears jobs near me here.
29. Target
Target is among the largest retailers in the US, competing with the likes of Walmart and Amazon.com. They have over 1,850 stores in all 50 states. Target has everything from groceries and essentials to clothing, electronics, gift cards, and much more. See our guide on Target taking Venmo.
Target is a retail job that hires at 16 for hourly positions at the store or distribution centers.
Apply online to be one of Target's 350,000+ employees here.
30. Walmart
Walmart has over 4,700 superstores in all 50 states. They sell cheap meat, all groceries, floral, household goods, cheeseclothes, pet supplies, electronics, good laptops, toys, cellular plans, and sells Amazon Fire Sticks online.  Plus services like coin counting machines, check cashing, fax services, money orders, buy stamps, get copies, and accepts buy now, pay later, etc.
It's one of the best first jobs for teenagers since there are Walmart's everywhere and have jobs for all personalities and ages. You can work in any of the 11,510 stores, but you must be at least 16 years old to work at Walmart. For example, working as a cashier would be one of the worst jobs for introverts, while a stocker in the backroom would be more appropriate.
Find Walmart hourly jobs here.
Discount Stores That Hire Minors
Discount stores hire teenagers for entry-level jobs with no prior experience. The position offers teens the opportunity to save for a car, college, or learn the value of a dollar.
31. Dollar Tree
Dollar Tree is a discount store that sells a variety of items for $1 or less. There are over 7,500 stores in 48 states.
The Dollar Tree hiring age is 16 years old with work permits. You'll be required to stock shelves and greet and assist customers.
Find a Dollar Tree job near me here.
Drugstores That Hire Minors
There are over 25,000 drugstores conveniently located throughout the US. It's one of the best jobs to get as a teen since many stores are close enough for kids to walk or bike to work.
32. CVS Health
CVS Health has about 10,000 retail pharmacies and health care locations in 49 states.
CVS age requirement is a minimum of 16 years old. Potential positions include cashier, beauty care associate with makeup and skincare knowledge, CVS film development, or sales associate to organize shelves and assist customers with using Apple Pay or Google Pay at the register.
Complete CVS jobs application here.
33. Walgreens
Walgreens operates the second-largest pharmacy store chain in the US after CVS health. They're best known for filling prescriptions, health & wellness products, health information as well as photo services, selling various gift cards for gifts, and refilling ink cartridges.
They have over 9,000 drugstore locations across 50 states. The minimum age to work at Walgreens is 16 years old.
Apply here for Walgreens jobs near me.
Sporting Goods Retailers That Hire Minors
Many sporting goods retailers in the US hire teens aged 16 and above. Find out details below.
34. Scheels
Scheels is one of the largest sporting goods retailers with 8 locations across 13 states. The stores not only sell apparel, discounted shoes, and goods, but they also include attractions like arcade games, aquariums, and a Ferris wheel.
Scheels has retail jobs that hire at 16 years of age. The hourly work includes greeting customers, restocking merchandise, and processing customer transactions at the register.
Apply online for a job at Scheels here.
Retail Stores That Hire at 15 and 16 Years Old Summary
While there are limited teen jobs, many retail stores hire at 15 and older.
A working youth will learn about time management, increased independence and responsibility, customer service skills, pricing, money management skills, and more. These are not jobs where you work alone, but places where you learn teamwork.
If you're under age 17, there are plenty of work opportunities for you. Just be sure you and your employer are aware of and following state and federal guidelines for youth workers.