Online food delivery has become a popular way to order food because of its convenience and accessibility. You can get your food delivered with a few taps on your phone within minutes.
Almost 112 million Americans have recently used food delivery services, with 60% of consumers ordering delivery or takeout once a week.
It's easy to pay for food delivery since they're linked with online banking and contactless pay apps. In general, payment methods for food delivery include cash, checks, debit or credit cards, and mobile payment apps such as PayPal, Google Pay, and Apple Pay. So it's a combination of traditional and modern forms of payment.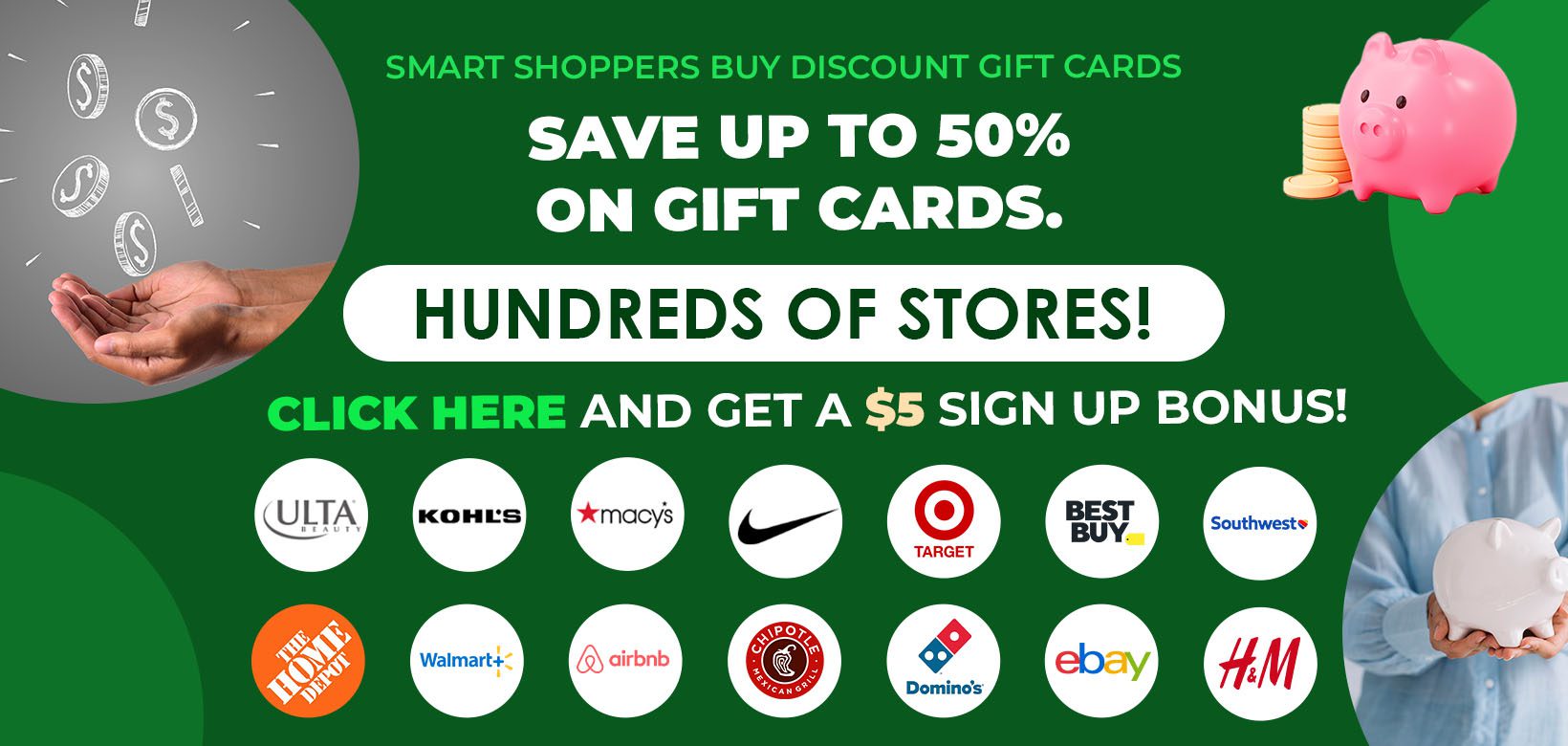 You may wonder if restaurants accept Cash App since it has over 100 million downloads, 36 million monthly active users, and over 7 million Cash App debit cardholders.
So, do restaurants take Cash App cards?
Short Answer: Yes, restaurants accept Cash App cards, as long as Visa cards are accepted. Cash App debit cards work similarly to traditional cards. So, you can expect Cash App cards to work at restaurants, gas stations, grocery stores, and convenience stores that take debit and credit cards.
Our comprehensive guide will list the fast food places and restaurants that take Cash App Cards, how it works, and using them for food delivery services.
Do Restaurants Take Cash App Cards?
Yes, Cash App cards are accepted at restaurants where Visa is accepted. In addition, since Cash App cards work like traditional cards, you can use them at most stores such as pharmacies, groceries, salons, gas stations, pizza places, bars, taxis, vending machines, and many other places that accept Visa in the US.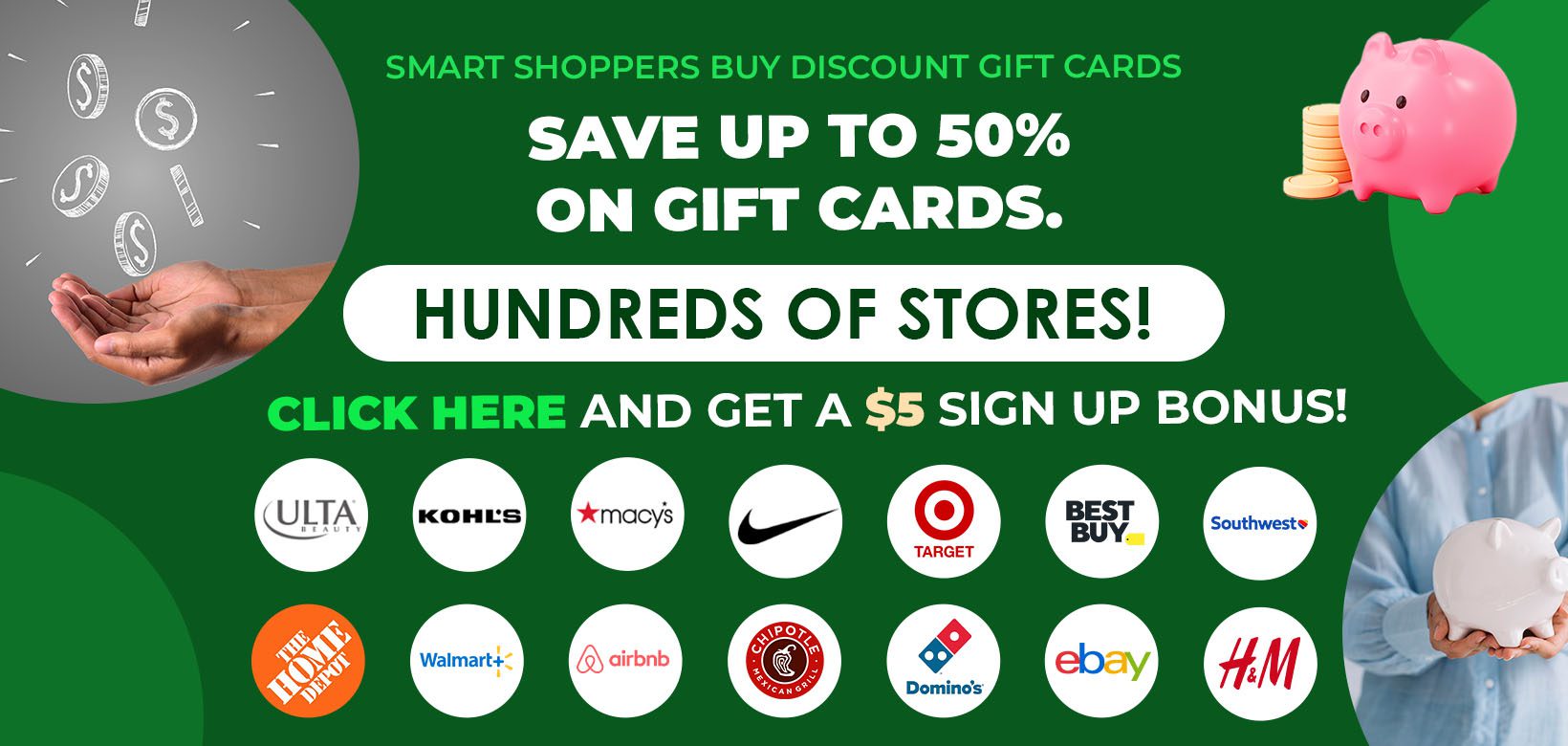 In addition, generally, Cash App does not work internationally. However, its banking services only work in the US and the UK if you reside in either country.
See our guide on cashing international checks at Walmart.
What Restaurants Accept Cash App Card?
The Cash App card is accepted at hundreds of thousands of restaurants that take Visa. Luckily, most eateries take debit cards as a method of payment. For example, the 25 largest fast-food chains accept Visa.
Here's a list of fast food places and restaurants that accept Cash App Card:
Applebee's
Arby's
Auntie Anne's
Buffalo Wild Wings
Baskin-Robbins
California Pizza Kitchen
Chick-fil-A
Chili's Grill & Bar
Chipotle Mexican Grill
Cracker Barrel
Culvers
Dave & Buster's
Dunkin'
First Watch
Five Guys
Hardee's
Hooters
IHOP
In-N-Out Burger
Jimmy John's
McAlister's Deli
Miller's Ale House
Olive Garden
Outback Steakhouse
Panda Express
Papa John's
Papa Murphy's
PF Chang's
Pizza Hut
Popeye's Louisiana Kitchen
Qdoba
Raising Cane's
Red Lobster
Sonic Drive-In
The Cheesecake Factory
Tim Horton's
Waffle House
Whataburger
White Castle
Wingstop
Yard House
Zaxby's
See our guide on restaurants that take Apple Pay and take PayPal at fast food places.
How To Use Cash App at Restaurants?
It's easy to use Cash App to buy food at restaurants for delivery, pickup, and dine-in. However, it's as long as your debit card is linked to your Cash App account.
Here are steps to use Cash App at restaurants:
Launch your restaurant or fast food app on your iPhone or Android device.
Then, go to "Payment Methods."
Enter your Cash App card 16-digit number and debit card expiration date.
Your Cash App card is linked once confirmed.
You can pay at the restaurant by swiping your Cash App debit card like a traditional card. Otherwise, some restaurants have Cash App Pay contactless terminals. In addition, customers can pay using a QR code or $Cashtag online or in person.
Cash App is mainly used for personal accounts, but business accounts are becoming more popular. Therefore, merchants must create a Cash App business account for business-to-consumer transactions.
See our guide on how to spend money off Cash App in-store without a card.
Can I Use Cash App Without Card at Restaurants?
No, most restaurants do not accept Cash App without Cash App cards since most restaurants only accept Visa cards. So for convenience in making online and in-store purchases, we recommend getting a Cash App card, which is free.
In addition, Cash App users need Cash App cards to connect their payment wallets and food delivery apps. It's because there is no way to directly use $Cashtag solely as a payment option.
See our guide on creating a Cashtag name to send money.
Can You Order Food With Cash App?
Yes, you can order food using your Cash App debit card or QR code from the seller. You can also link your Cash App card to Google Pay to pay at the checkout when you order food.
Also, here are the steps to add Apple Pay to your iPhone:
Open Cash App
Click "Cash Card" on the home screen
Tap the Cash Card image
Click "Add to Apple Pay"
Review and click "Next"
Remember, your Cash App debit card PIN is the same one used in the app when making a purchase.
See our guide on how to pay DoorDash with cash.
What Food Delivery That Accepts Cash App?
You'll need to order and have a Cash App card to pay for food delivery services and restaurants that accept Visa. However, food delivery apps have their own policies on acceptable forms of payment.
Here are the food delivery services that accept Cash App directly:
In addition, Cash App is accepted at Postmates and Seamless, but only using Google Pay. However, the forms of payment accepted at food delivery companies are constantly changing.
So, we recommend going to your favorite food delivery website and checking for accepted forms of payment, such as Venmo, Apple Pay, Google Pay, GreenDot, Chime, Zelle, PayPal, Netspend, Stripe, personal checks, direct deposit, gift cards, and cash.
See our guide on paying for Grubhub food delivery with cash.
Restaurants Take Cash App Summary
Cash App debit card is accepted at restaurants that take Visa cards. A Cash App Visa debit card works like a traditional credit or debit card.
So, your card will likely work at places that accept debit and credit cards. We recommend contacting customer service and requesting a debit card if you want to make purchases at places that take Visa debit cards.
See our guide on ways to fix can't link Cash App card at this time error.