The need to go green and safe mother earth has made business ideas sprout where least expected. For instance, you can recycle wood pallets for money or aluminum can recycling. But who would have thought recycling cardboard for cash can be a thing? Unbelievable as it sounds, you can build a business recycling cardboard boxes for money. So whether you lost your job during the pandemic or are just an environmentally-conscious consumer is looking for a side-hustle idea, recycling cardboard for money pays.
You only need to make a declaration: "No cardboard will fill the landfill or trash bins in my city." That's how great business ideas are born. You see a problem in society and decide to provide a solution.
People and businesses dump cardboard boxes in landfills because they don't know to go. Of course, you may have heard about recycling cardboard boxes for money, but the trouble of making it happen is something that is another story.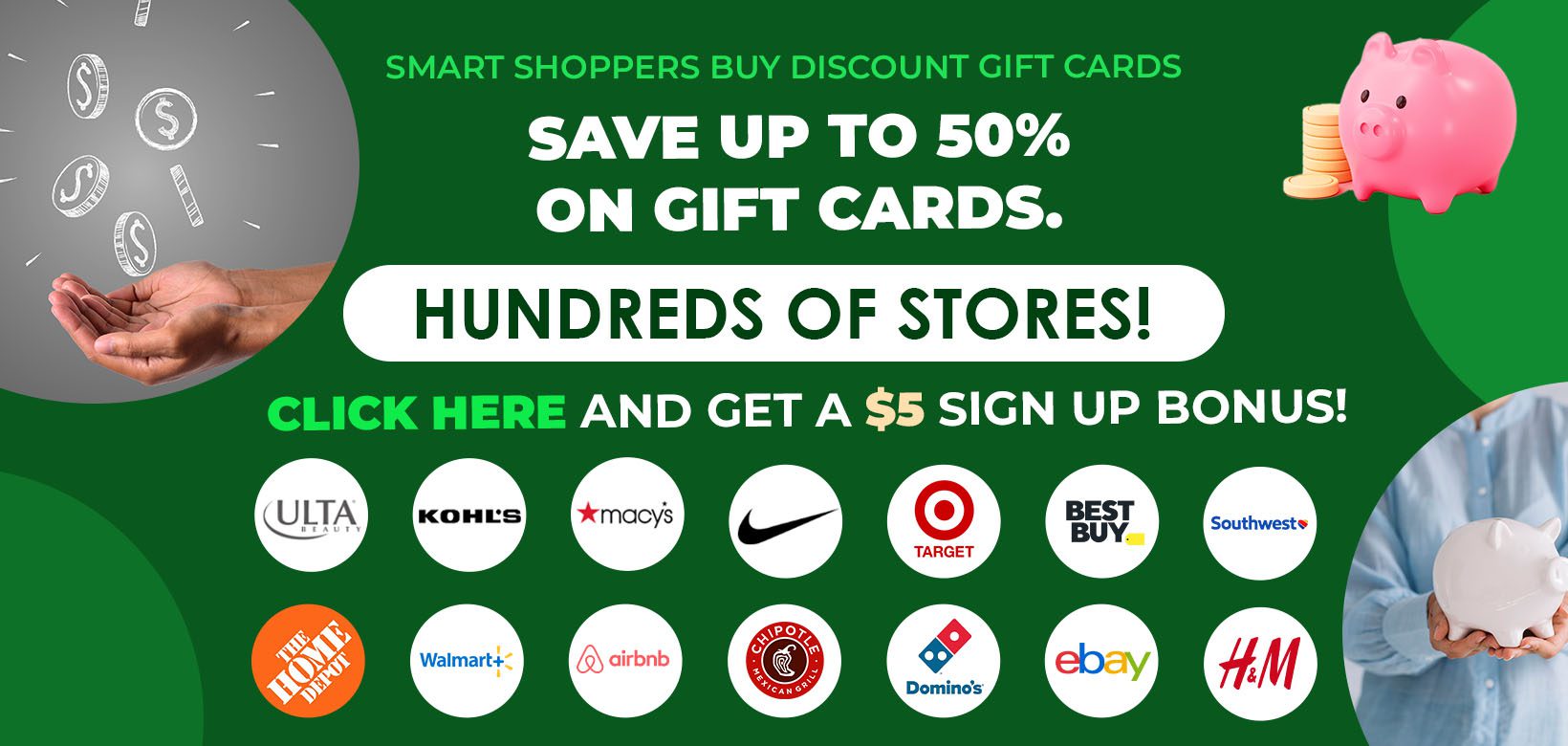 That's where you can come in and turn unneeded cardboard boxes into green profit. It's not just an environmentally friendly way to create an unexpected stream of income but also a savvy way to reduce the environmental impact in landfills.
Your only question is: Where can I sell cardboard boxes for cash, and how much are recycled cardboard boxes worth?
Short Answer: Recycling cardboard boxes for cash is an excellent way to turn garbage into gold. BoxCycle.com, UsedCardboardBoxes.com, ReboxCorp.com, Boxsmart, and Sadlers.co.uk are some of the best places where you can sell used cardboard boxes for money. How much you earn per box depends on its size, condition, and the buyer. Generally, you can expect to earn anywhere between $0.5 and $2 per box. You can even make more money faster if you sell large cardboard boxes for moving directly to those who need them.
You need little to no capital to get started recycling cardboard boxes for cash. The only upfront investment is your time, effort, and legwork to collect and assemble a large inventory of cardboard boxes.
And the good thing is, you can get used cardboard boxes all over. For example, people use cardboard boxes for moving or shipping and then discard them. According to USPS, over 15.9 million people moved during the Covid-19 pandemic. Online shipping also spiked to unprecedented levels during the same period.
That means you can easily find cardboard boxes discarded in landfills or dropped off at the city recycling bins. Then, simply collect as many used boxes and resell them for cash.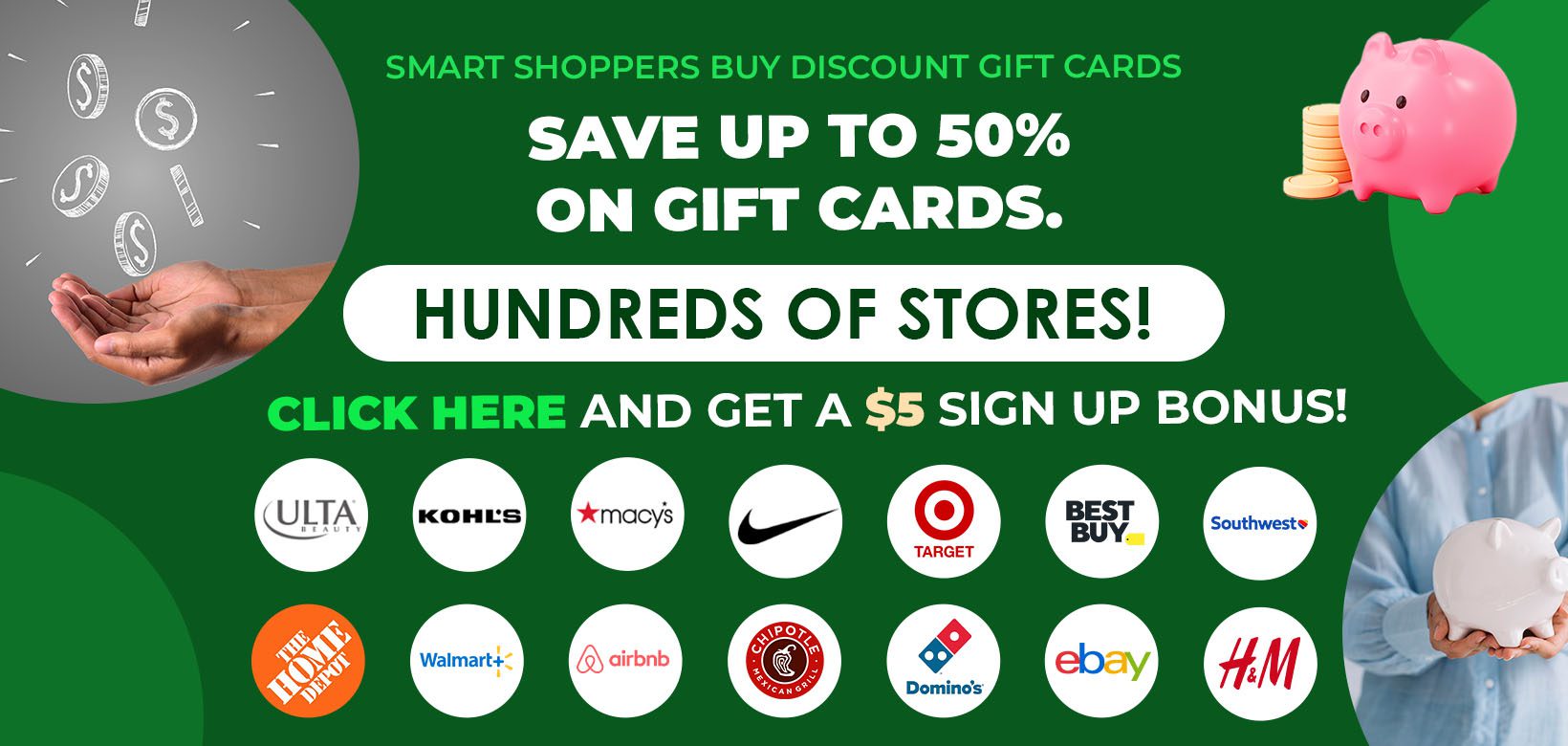 Have a pickup truck? Check out these 23 side jobs to make money with a pickup truck.
Can You Make Money Selling Cardboard Boxes?
Yes, you can make money selling cardboard boxes to companies that recycle cardboard. Cardboard recyclers pay anywhere between $0.5 to $2 per box, depending on its size and condition. Gaylord Boxes can sell for at least $4 per box, depending on size and current demand.
The problem is, you won't make much money if you sell just a few boxes. The secret to recycling cardboard boxes for cash is by building an inventory. You have to gather enough and sell them at once so that you can make a good profit. That's why your first step should be making a box gathering strategy for your paid cardboard box recycling program.
Look for thicker and sturdy boxes to best protect what's inside. Large boxes are also more valuable than smaller ones. People need strong and reliable ones when moving. Larger boxes are rare to find and are the easiest things to flip for a profit for fast money.
You can find free cardboard boxes for moving from friends and family, your house, at liquor stores, and the "Free Section" on Craigslist. You can also find large boxes for free at local restaurants, grocery stores, businesses and retails stores, Freecycle.org, donation centers, and bookstores.
Is a Cardboard Baler Worth the Money?
You can take your business to the next level and make more money selling cardboard bales. Recyclers pay almost double for free cardboard boxes that are already crushed and baled.
You'll need a baling machine to compress and combine many boxes into bales. Unfortunately, the machine costs thousands of dollars (up to $13,822 on Amazon), and you may need to start saving money to afford it.
See our guide on how to save $10,000 per year.
Once you buy a cardboard baler, you can sell it to recyclers and fetch almost double from your paid cardboard recycling hustle. That's how people achieve financial freedom faster!
Recycling Cardboard Boxes For Money Near Me Infographic
Where to Sell Used Cardboard Boxes Near Me?
After collecting large boxes for free, you can make extra cash reselling them to people who are moving. The easiest way to connect with people looking for cardboard boxes for moving in your city is through the "For Sale" section on Craigslist. If your boxes are too damaged to resell, then consider selling to a cardboard box recycler near you.
That said, the easiest way to make money recycling cardboard boxes is through specialized websites that pay decently for bales and boxes.
Here's a list of the top websites that pay cash for cardboard boxes:
1. BoxCycle.com
BoxCycle is a diverse cardboard selling marketplace that connects sellers and buyers of used shipping and moving boxes. It's a great place if you want to start a business recycling cardboard boxes for money. They accept all types of boxes as long as they meet the company's minimum requirements.
Selling cardboard boxes for money on BoxCycle is pretty straightforward. Sign up for an account and list your boxes for sale. BoxCycle will look for potential buyers for your boxes. Once your boxes are sold and picked up by the buyer, you get paid.
There's also the "Wanted" section where buyers post current needs for specific box types and sizes. For instance, you may find a buyer needing 300 C48 boxes every month. If you can find the right type of free cardboard boxes to fulfill the order monthly, you'll have an income producing asset from the cash flow.
Is BoxCycle legit?
Yes, BoxCycle is legit and a great place to sell or purchase used cardboard boxes. Create your listing for free and only pay a commission on completed sales. BoxCycle doesn't withhold taxes from payouts. As a seller, you'll be responsible for reporting and paying your taxes.
2. Boxsmart
No matter if you have a one-time load of used cardboard boxes or want to be an ongoing supplier, Boxsmart is a great place that buys boxes. Boxsmart will buy used and obsolete boxes. The good ones are resold, while the obsolete ones are recycled.
Regardless of the condition of your boxes, Boxsmart promises top dollar. You can expect to earn 50% to 100% more revenue compared to traditional recycling centers. In addition, they don't require you to bale or transport the boxes, which saves you money and makes more profit.
To get a quote for your boxes, complete and submit an online form with your contact details. You'll also need to indicate whether you've got a one-time or ongoing supply. From there, Boxsmart will coordinate the logistics, and you'll get paid for your recycled cardboard boxes.
3. ContainerExchanger.com
ContainerExchange.com buys and sells reusable packaging and containers of all types, including used pallet containers, used Gaylord Boxes, EBT & plastic industrial totes, new & used bulk containers, metal storage bins, and wire baskets.
Notably, it's a great place to sell Gaylord boxes in loads of at least 200 units. Depending on the condition and size of the Gaylord box, you can expect to earn about $4-$35 per box!
To get started, create an account and list your box sales advertisement for free. The marketing is done for you, so you don't have to worry about that. Your ads will be shown to potential buyers like retailers, manufacturers, and fortune 500 companies that might be interested in buying your free cardboard boxes.
You can also search through the "Want Ads" to spot buyers looking for the specific types of cardboard boxes.
Once your cardboard boxes sell, you'll be contacted by the support team to ship them to the buyer using a designated carrier. Upon arrival, the buyer will be contacted to confirm the type and condition were as advertised. Once approved, your money will be released from escrow.
ContainerExchange.com charges a commission, but the amount gets added to your listing price so that you don't lose any cash.
4. ReboxCorp.com
ReboxCorp.com is a recycling company with over 30 distribution centers serving over 350 manufacturers in North America.
ReboxCorp.com is a great place to sell recycled cardboard boxes for money. However, it's for businesses that have a higher box volume than individual sellers. As a result, they tend to pay more than traditional recycling centers.
You have to become a partner before selling used cardboard boxes to Rebox. Once your boxes are emptied, flatten and place them on pallets or in Gaylords. Rebox facilitates their pickup, transportation, and trailer swap so that your company can continue collecting more boxes.
To get started, fill out a quick online form with your personal and company details, contact info, and information about your box inventory. You'll then get a quote from a Rebox representative.
5. Sadlers
If you live in the UK, you might have heard of Sadlers. The family-owned cardboard recycling company has been buying cardboard waste for reuse and recycling since 1952.
Sadlers handles the most common types of new and used cardboard boxes, including pallet boxes, packing boxes, removal boxes, shipping boxes, and archived boxes.
Contact Sadlers to get a quote.
6. Duffy Box
Since 1930 Duffy Box has been helping companies save money by reducing landfill wastes, minimizing pollution, and lowering energy consumption to make the world a better place. Specifically, Duffy Box recycles for manufacturing facilities.
They pay top dollar for used cartons, recyclable cardboard, and other waste papers, plastics, and other recyclables. In addition, Duffy Box has over 200 trailers to get stuff from industrial facilities so that you don't have to stock used boxes in your warehouse.
Contact Duffy Box to get a quote.
7. RecycleINME
RecycleINME is a scrap marketplace where you can sell almost anything, from scrap metals and used cardboard boxes to plastic scrap. First, register for an account before making a post to buy or sell recyclables.
8. Recycler's World
Want to sell baled cardboard? Recycler's World is a great place to sell cardboard bales. The online classified website has been matching buyers and sellers since 1995.
Local buyers list their current in-demand items. You can browse the listings to find potential buyers for your cardboard bales. Alternatively, list your loose and baled items on the site and wait for buyers to find you.
You can also sell used furniture on Recycler's World or any of these places that buy used furniture for cash.
9. Padnos
Padnos is a recycling site that buys and sells recycled plastics, metals, paper, and electronics. The site offers local, regional, national, and international buying and selling opportunities. It's a great place to sell bulk recycled cardboard boxes for money.
Depending on demand, your cardboard can sell immediately or on a contractual basis. There's also an opportunity to sell directly to a paper mill.
10. Quincy Recycle
Quincy Recycle is a leading recycling company aiming to solve waste stream problems for manufacturers and industrial suppliers. The company has been in the game for over 50 years and handles paper, plastic, and metal recycling.
Quincy Recycle is a great place to recycle cardboard boxes for cash if you live in the Midwest. The company primarily deals with Gaylord in bulk boxes. You'll need to be able to supply either in full truckload or less-than-truckload for them to buy.
11. UsedCardboardBoxes.com
UsedCardboardBoxes.com buys shipping boxes, Gaylord totes, and some damaged boxes too. Working with them is appealing because you don't have to bale your boxes, plus they will arrange for pickup. It's convenient and more profitable than some alternative companies.
Start by submitting the quantity and size of your most common boxes, along with a picture.
12. Local Recycling Center
One of the best ways to get paid for recycling cardboard boxes is to deliver them to the local recycling center. It's a good last resort if you can't find a promising buyer through any of the above methods or if your supply cannot be reused. It will be a small profit compared to private buyers, but you can still make an easy profit flipping your inventory.
Recycling centers buy obsolete boxes and resell them to paper mills to be made into new ones. To find a local recycling center near you, use the Recycler Finder. It's a free directory that maintains a database of local cardboard and paper facilities within 50 miles.
You can also use Recycler Finder to find places that buy used car batteries near me.
Who Buys Cardboard Bales Near Me?
Consider Circle J Roll-Offs if you're looking for someone who buys cardboard bales near me. The company offers nationwide cardboard bale pick up, paper, and OCC recycling. Prompt payment is provided by the 15th of every month following pickup. They also offer baler sales and rental services.
Their trucks are fully equipped with forklifts, so you don't have to load bales yourself. You can schedule regular pickups on a weekly, biweekly, and monthly basis.
Alternatively, you can sell cardboard bales at the local recycling centers near you, classified sites like Craigslist, and other sites like Craigslist.
It's in addition to the places listed above to make easy money flipping cardboard.
How Much is Recycled Cardboard Worth?
How much recycled cardboard is worth depends on its size, condition, and where you sell it. Prices vary widely, but most places will pay you anywhere between $0.5 to $2 per box. Gaylord boxes can even fetch up to $35 per box if they are in excellent condition and you find a suitable buyer.
If you get 50 cents per box, you'll make $1000 per ton. If you're lucky to find $2 for boxes in great condition, you can make up to $4,000 per ton.
But loose box prices are consistently lower than baled cardboard prices. So as your cardboard recycling business grows, you may consider renting or buying a baling machine. Once it's purchased, you can sell cardboard bales to recyclers near you and double your earnings.
The resold boxes can be used by people who need them to move to a new house or office, pack items for shipping, store items in the house, host libraries or community book sales, donation drives, and other community events.
People may also need them to use as toys for preschool or kindergarten classrooms. Obsolete cardboard boxes that cannot be reused can be sold to local recyclers for cash. Recyclers don't pay as much, but it's better than nothing. Recycling for cash is considered a frugal living tip with a big impact on savings.
The thing is, every cardboard box can be used at least once before it reaches its maximum life span.
Earnings aside, the ultimate worth of recycled cardboard boxes can be seen when you think of the reduced environmental impact. If left to linger, the boxes end up in landfills and contribute to environmental hazards that threaten the earth everywhere.
Where Can I Get Cardboard Boxes for Free?
There are many places to get used cardboard boxes for free. The only advice is to always ask for permission, so you don't have to sneak around stealing boxes. Many of the places listed are similar sources where you find free wood pallets to sell for money.
Online Marketplaces
Visit online marketplaces like Craigslist, Facebook Marketplace, OfferUp, and sites like Craigslist for free used cardboard boxes. All the platforms have a "free" section of stuff people are trying to get rid of. But, in most cases, they just want you to bring your side hustle pickup truck and muscle to carry away the stuff.
Nextdoor.com
The local online community message boards include a section called "Classifieds." Because it's a local listing, consider it a type of garage sale. List your needs to get free cardboard boxes and wait for responses.
U-Haul Box Exchange
They not only rent pickup trucks, but U-Haul Customer Connection Box Exchange connects people across the country with moving supplies. Enter your location and "free boxes" in the search to find someone or a place nearby giving away boxes.
Large Retail Stores
Big box retailers receive bulk cardboard shipments daily with their inventory. Visit your local Walmart, Target, Costco, Sam's Club, Home Depot, Lowes, Office Depot, Walgreens, Rite Aid, CVS, PetSmart, Petco, Dollar Tree, or Best Buy and ask for permission to take used boxes.
Grocery Stores
Grocery store chains get large cardboard boxes delivered daily with free dry goods, produce, dairy, and meat. Ask the store manager for permission to take boxes off their hands. Talk with one of the stockers for the best hours to pick up boxes. Grocery stores hire 14, 15, and 16-year-old teens to restock shelves which are a great source of help for your business.
See our guide on can you cash a check at Publix.
Freecycle
Freecycle has over 9 million members globally, giving away free stuff. It allows people to upcycle things and stop good stuff from going into landfills. Freecycle is legit, and there's no membership. It's similar to Craigslist, and you list what you're looking for in a community group.
Schools
Call your local elementary, middle, and high schools to collect boxes lying around from books and supplies. The best time to call is at the beginning of the summer during construction and when excavating contractors start their project. Also, at the beginning of the new school year, when textbooks are arriving.
Bookstores
Bookstore chains, libraries, and small local boutique bookstores receive regular shipments and other trinkets. There are about 11,000 bookstores in the US. Ask the store owner if you can have the thick cardboard boxes for free.
Liquor Stores
There are around 34,000 liquor stores in the US. They receive a ton of shipments weekly for wine and liquor bottles. Most people buy a couple of bottles and leave the used cardboard boxes at the store. So you'll be doing them a favor.
Walmart
Get free boxes from Walmart either late at night or early in the morning. Late-night deliveries and early produce allow 24-hour stores to restock the shelves. In most cases, the boxes are behind the store as a first-come-first-serve. Find your local Walmart return hours, which usually correspond with the store hours.
Friends, Family, and Neighbors
Call and knock on the doors of your friends and neighbors to store used boxes. Offer to pick up the boxes every 2-4 weeks. You may also find some estate sale clean outs and services that are done with their boxes after the move is complete.
Garbage Day
Scour neighborhoods on garbage day for large boxes along the curb. Many garbage trucks don't want boxes bigger than 3-4 feet, so you'll be doing them a favor by taking used cardboard boxes before they arrive.
Free Section of Online Marketplaces
While a lot of people just choose to throw away their cardboard boxes or use garbage companies for free cardboard pickup, you might see a number of listings on places such as Facebook Marketplace or Craigslist for people who have used cardboard and are looking to give it away. You'll have to speak to them and pick it up from their place.
Check your own house!
You might have more cardboard lying around your home than you realize. Every time you order something large off Amazon or have to move something, cardboard boxes are required. If you haven't already thrown them away, these boxes can make for excellent recycling material for your side hustle.
Try Starbucks
Your local coffee house probably has a hoard of cardboard boxes that they simply throw out every few days. Since Starbucks is a multibillion dollar conglomerate, you can be guaranteed to find excellent quality cardboard boxes near their locations.
Try walking into your local Starbucks and check with the manager; he or she can lead you to some free cardboard.
How To Recycle Cardboard for Money?
Baling machines help combine and compress boxes into a smaller bundle and make more money. Follow these steps to make the most money from selling cardboard to be recycled:
Buy a machine. You'll make more money using a baling machine. Even though a baler costs thousands of dollars, a recycler will pay around double the money.
Arrange baling machine training – Buy from a manufacturer that conducts onsite training for baling machines. It can be dangerous work operating the equipment and handling the finished product.
Large work area – Set up your baling machine in a sizable shop with large doors to move the finished bales quickly.
Prepare for transport – Own the right truck to transport the large cardboard bales to the recycling center.
Sell cardboard bales – Shop around and call who buys cardboard bales nearby to compare prices. Try to establish a relationship with a couple of recyclers and negotiate a higher rate over time.
Things To Make Out of Cardboard When Your Bored for Kids
See a video on easy things to make out of cardboard boxes for kids:
Recycling Cardboard for Money Summary
Whether you want to start a side hustle or are just an environmentally-conscious consumer looking for a way to make cash, you can earn money recycling cardboard boxes. To fetch higher prices, consider selling your recycled cardboard to dedicated websites like BoxCycle.com, UsedCardboardBoxes.com, ReboxCorp.com, and Boxsmart. Craigslist and local recycling centers are also good places to sell cardboard boxes near me, but for less money.
You can even make your business more profitable with a baling machine. For example, selling crushed bales to recyclers will fetch you double the amount you get for loose cardboard.
If recycling cardboard for money isn't your thing, you can pursue other side hustle ideas. For instance, you can earn money selling scrap metal or get cash for your old refrigerator.
Want more ways to earn money on the side? See our guides on: