Creating an extra stream of income is an essential step towards financial freedom and is a great option to increase your net worth. A simple idea like becoming a recycling entrepreneur can go a long way in helping you bring in some extra cash and positively influence your financial future. But what can you recycle? This article will show you how to recycle wood pallets for money.
Pallets play a key role in businesses when it comes to transportation and storage of most products. Unfortunately, most businesses lack a better way to dispose of their used pallets. They leave them to rot somewhere on their premises, toss them into landfills, or burn them in the fire pit-possibly because they don't know what to do with them and how to get rid of pallets.
But do you know that you can recycle wood pallets for money? Well, great business ideas originate from identifying and serving a need in the community. This can be as simple as helping businesses get rid of pallets accumulated from their warehouse, parking lot or walkways, and then selling them to wood pallet buyers near you. It is an excellent opportunity to make money fast while saving the environment at the same time!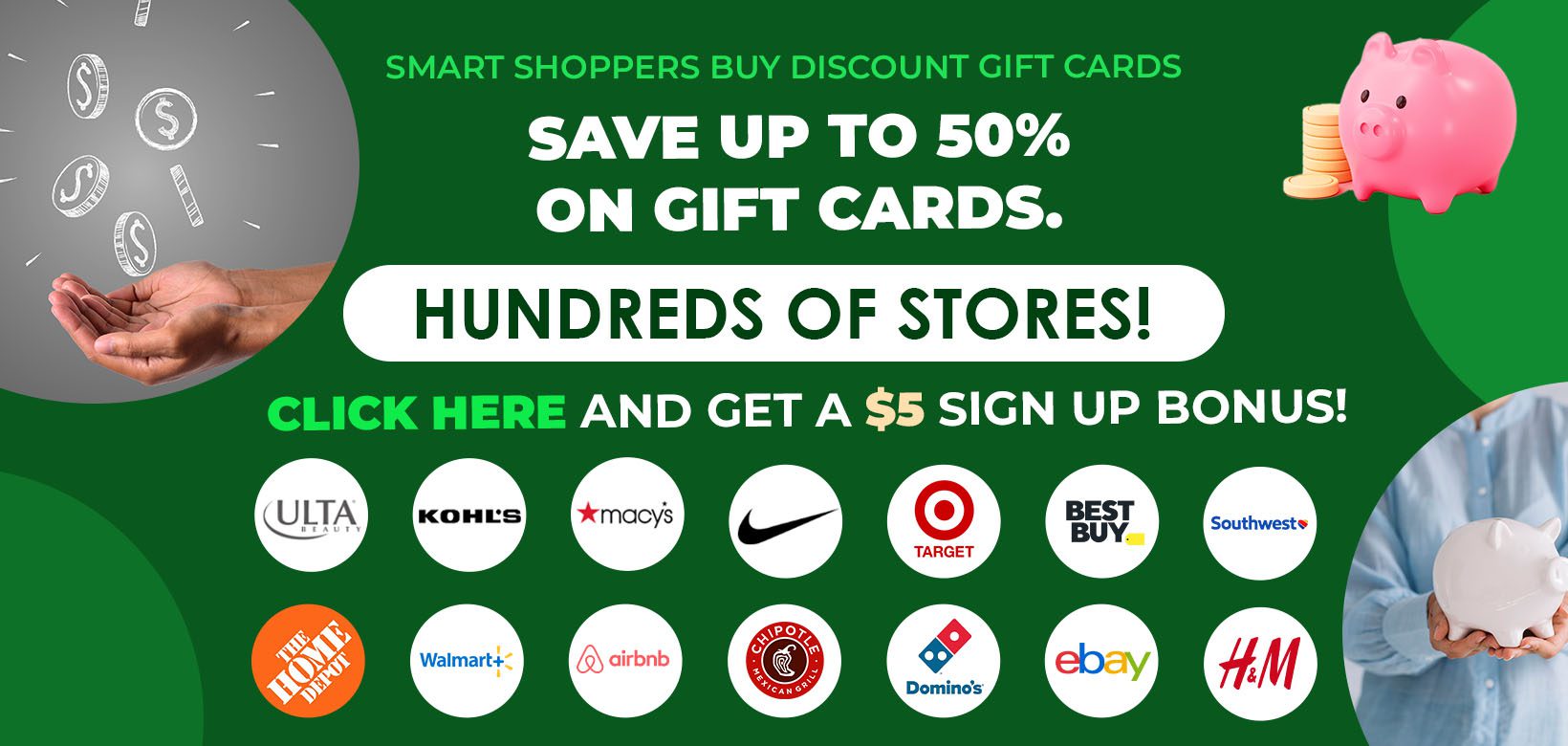 Whether you are a savvy entrepreneur looking for a business idea or are just tired of your 9-to-5 job and want to find a way to turn in some extra cash as part of your exit plan, recycling wood pallets for money is a great way to get started.
Wood Pallet Industry Statistics in the US
Before you start to recycle wood pallets for money, you must get the overall picture of the United States wood pallet industry so that you can clearly understand the pros and cons. Here is a rundown of some important stats that will give you a complete picture of the pallet industry in the US:
Currently, there are over 2 billion pallets in use nationally
The pallet market for both new and refurbished pallets is estimated to be worth $17 billion in North America
In 2011, 476 million pallets were newly manufactured, while 474 million used pallets were recovered from landfills
Of the 474 million pallets that were recovered, 326 million of them were reusable as pallets, while the remaining 148 million were repurposed wood pallet for other ideas
Out of each 100 pallets sold, 43 of them are used for wood pallet recycling or recovery
The pallet recycling industry has grown significantly. In 1992, only 51 million wood pallets were recovered. This number grew to 474 million pallets by 2011.
As you can see from these statistics, people still throw away millions of pallets into landfills. This presents both a problem and an opportunity. Instead of complaining or adding to the problem, you can turn it into an income-generating opportunity by finding a better way to deal with used pallets. And what can be more than to recycle wood pallets for money by selling them to wood pallet brokers in your area!
How Much Can You Sell a Pallet For?
It would help if you got a rough idea of how much you can make per pallet so that you can weigh your options and determine whether the pay is worth your effort. Recycled pallet prices range from $0.50 to $4 per pallet. But why the price difference?
Several factors come to play when determining how much you can sell a pallet for. Top among them is the size, condition, and the number of wood pallets you have.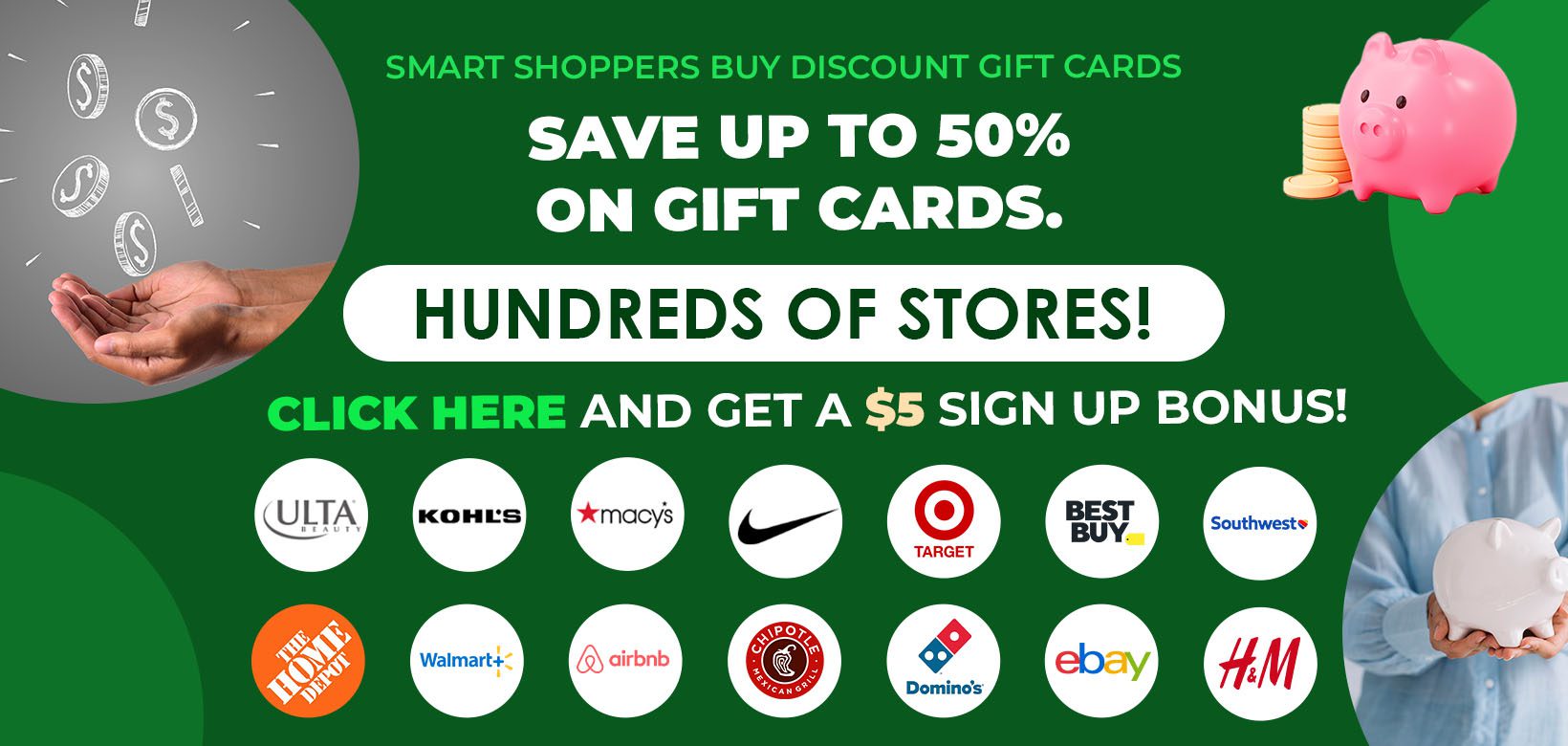 These factors will have a bearing on how much pallet buyers near you are willing to pay for your recycled wood pallets.
Continue reading for more information about factors that affect the price of wood pallets:
What are the wood pallet price factors?
Condition
This is the top determinant of how much you get paid per pallet. New pallets in good condition that require minimal repair for reuse look more attractive to pallet recycling companies, therefore you're likely to earn a lot selling pallets when they're in good shape.
However, you shouldn't be discouraged if you come across pallets in bad shape, because you can still make money from them despite their condition. Many pallet recycling services are willing to pay you a lower rate for pallets in bad condition. If you're willing and able to repair damaged pallets, you could also get a little more for the wood you're selling. Usually, recycling services will repurpose wood pallets into mulch, so even if they're not in good condition, you'll still be able to make a sale.
Size
Your pallet's size is the second factor that will determine how much a pallet buyer will pay you. As you would expect, larger pallets in great condition will bring more money than smaller ones  regardless of condition. In the US, the standard pallet size is 48″ x 40″ and weighs 37 pounds. The next most common pallet dimensions are 42″ x 42″ and 48″ x 48″. 
As long as it's in decent condition, you should be able to find a seller for any size pallet.
Quantity
This may not influence your price per pallet, but the total number of pallets you have will come to play when determining the total payout you should expect. That means the more pallets you have, the more money you can expect to earn. If you can find many pallets in good condition, you can be sure to get a higher rate and increase your total earnings. That said, you can also expect to make more money from a whole truck of pallets in not-so-good-condition than just a few in great shape. So, it is a safe bet to say that the more pallets you have to sell, the more money they will bring in.
Other Factors
Additional factors include the area you live in, the number of pallet recycling companies nearby, and how much each pallet buyer is willing to pay; it will determine the price paid per pallet.
If there are multiple local recycling companies where you live, it means that the demand for used pallets will be high, and you are likely to get competitive rates. This will also help you save money on gas because you don't have to travel long distances to deliver your haul of recyclables.
It is wise to shop around and find a few clients who are willing to pay a higher rate per pallet so that you can make a decent amount from your hustle – allowing for price negotiation. This may take some time, but when you get into the swing of things and establish a good relationship with a few wood pallet recycling companies, you will be able to predict how much you can make per haul.
Shipping companies are likely to pay you more for new pallets or in excellent condition because you're helping them cut costs almost in half by purchasing used recycled pallets vs. buying new ones.
For instance, let's say you find two great clients willing to pay you $2 for each pallet in good shape. If each one asks you to deliver 150 pallets per week, it means that you can get paid $600 per week.
As long as you can keep your promise, provide a good service, and satisfy their weekly pallet demand, you can be sure to have a constant stream of income, up to $2,400 per month. And the good news is that reselling pallets runs on a cash basis. You will get your money immediately when you deliver them at your client's specified location. Some consider it one of the best under the table jobs that pay cash.
You can expect to have more freedom and more cash flow than most 9-to-5 jobs where you have to work under others' authority and still wait to get paid! Recycling wood pallets for money is a great side hustle.
Where Can I Find Wood Pallets for Free?
There is no shortage of places where you can find low-cost or free wood pallets. You can find different places where pallets are disposed of, such as local businesses looking to get rid of their pallets. Ideal places to find pallets for recycling are businesses where large quantities of goods are delivered or businesses that manufacture and sell large quantities of products.
Here is a list of common places where you can find free or low-cost pallets:
Manufacturing or processing plants
Warehouses
Retail outlets
Hotels and restaurants
Small businesses
Cruise ship docks
Trucking terminals
Airfreight terminals
Tire shops
Ports
Construction sites
Landfills
Craiglist.org -Many people place ads here to have their pallets collected for free.
Freecycle.org -They have a section on their website for selling and buying pallets.
There are even companies that tend to give away their shipping pallets. Call your local Walmart, Tractor Supply, The Home Depot, or Lowe's, as they likely have a location near you and are looking to get rid of their pallets. 
Most of these businesses lack enough space in their warehouse to store unused pallets, and it is not rare to see idle and unused pallets lying around on their premises. Therefore, they will be more than happy to have someone get rid of them for free. Just talk to the owner or the manager to pitch your idea of removing them for free.
You can even make further arrangements with the business owner for wood pallet removal weekly or monthly. Some businesses, especially those with bulk quantities occupying space in their warehouse, may even be glad to pay you to recycle the wood pallets.
Can I Take Wood Pallets from Behind Stores for Free?
The best answer is: Ask first.
Whenever you see pallets lying idle behind stores or business premises, your safe bet is to assume that they are not free and talk to the owner. While some businesses will let you take them for free, others sell their pallets or may have someone who gets rid of them on their behalf.
But the fact is, most businesses want someone to remove their pallets. You can try negotiating a fair deal from pallet owners who dispose of them at a price if you schedule regular pickups. Negotiation is a terrific survival tip when trying to make money.
Where Can I Sell My Wood Pallets Near me?
So far, you know that it is possible to recycle wood pallets for money – but you may be asking, "Where can I sell my wood pallets near me?" The good news is that there are several places where you can sell your recycled pallets and earn decent money based on where you live, such as a recycling facility, a private recycling company, or an individual buyer.
Below are the top places to sell your wood pallets.
1. Craigslist
Craigslist is one of the top places to resell recycled products. If you navigate to the Buy & Sell section, you will find ads from people willing to sell or buy pallets. If you can't find a buyer right away, you can also place your own ad to find buyers for your recycled wood pallets. The good news is that it's free to place an ad on Craigslist in most cities. It's also a good place to buy cheap wood pallets potentially for resale. Don't forget to read our article on the best other sites like Craigslist for free stuff. 
2. Local Manufacturers
Before you find a market for your recycled wood pallets elsewhere, check with your local manufacturing companies to see whether they need some. If you can't find a buyer locally, it may be pointless to buy the pallets in the first place. The best approach is to visit local retail stores and their offices or call to see if they would be interested in pallets to buy. Negotiate with the manufacturers to see how much they may be willing to pay for recycled pallets.
3. Kamps Pallet
Kamps is among the top pallet brokers and recyclers with over 45 years of experience in the game.  They have locations in most metropolitan areas, but you can also sell pallets by contacting Kamps Pallet through their website to pick up and haul them away. Haul away services will depend on your location and the volume you have. Kamps will pay a fair price for any of your recycled wood pallets that can be repaired and resold, which may come out to a better price for you compared to buying a trailer or selling the pallets elsewhere.
4. National Wooden Pallet Container and Association
The National Wooden Pallet Container and Association is a pallet broker that maintains a directory of companies that buy and sell wooden pallets on its website. Through their website, you can search for pallet buyers near you interested in purchasing wooden pallets.
5. North American Pallet Recycling Network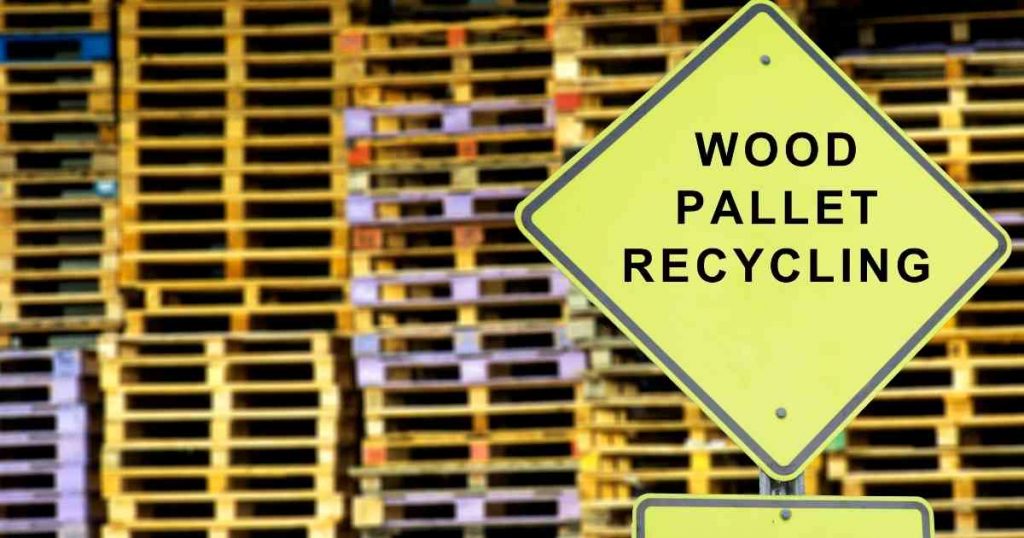 North American Pallet Recycling Network is another pallet broker with a recycling network throughout the US, including Alaska and Hawaii. It is a marketplace that matches generators to recyclers to promote the recycling of pallets. It is a great place to run to anytime you have some recycled pallets for sale, as there's likely a buyer nearby.
6. Atlantic Pallet Exchange
APE has locations in Alabama, Florida, South Carolina, Georgia, North Carolina, Tennessee, and Mississippi. They accept and buy the most common pallet sizes. Atlantic Pallet Exchange may also buy uncommon or custom pallets from you or just recycle them as a service. It is a great place to make money selling recycled wooden pallets if you live in one of the seven states they operate in.
7. Recycle.net
Whether you want to find buyers or find places to pick up pallets for free, recycle.net is an excellent place for you. They have a specific section on their website for wood pallet buyers and sellers, making it easy to find buyers for recycled pallets.
8. Local pallet delivery companies
Although you may not make a lot of money, selling to the local pallet companies near you may be a great idea, especially if you have excess stock. You can quickly locate local pallet delivery companies in your area from the white pages or the local telephone book. Also, a simple search of "local pallet delivery companies" + "your zip code" on Google will show results near you. Wood pallet recyclers prefer selling to these companies because it is convenient in saving time and gas, while also supporting smaller recycling facilities.
9. Woodworking or furniture school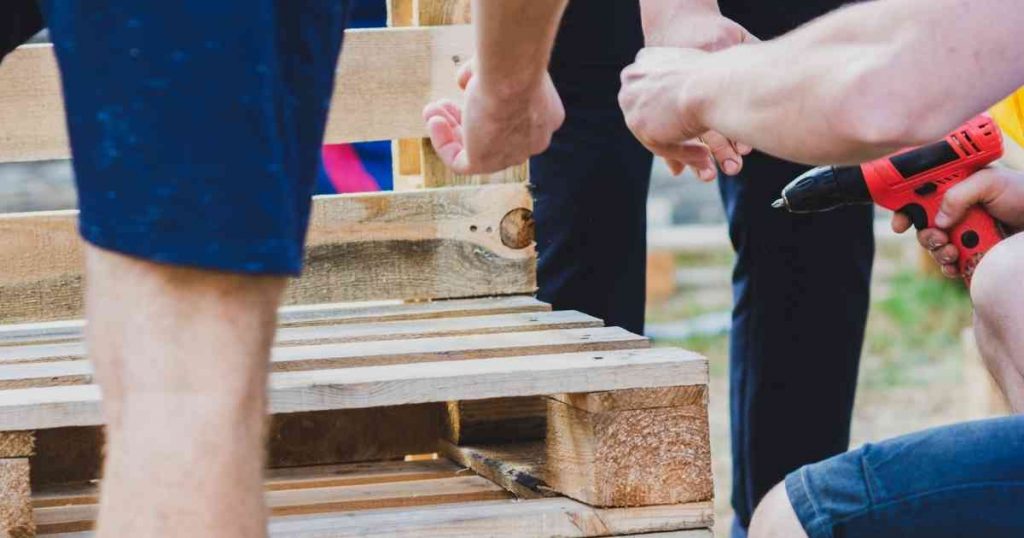 Woodworking or furniture schools will require wood pallets for teaching and learning purposes. This makes them viable places for selling your recycled pallets. You can check local technical college listings to find woodworking or furniture-making schools in your area, or contact local schools to offer your pallets if they offer woodworking classes.
FAQs
How much do wood pallets cost?
Used pallet prices vary based on size, condition, local market, and the quantity in your possession. You can expect to make anywhere between $0.5 to $4 per pallet, depending on its size and condition. Clean pallets in good shape sell at a higher rate than pallets in poor condition.
According to Pallet Profile Weekly, new pallet prices may range anywhere from $11.25 to $25. For example, the price range for a new 48-by-40-inches GMA pallet is $11.25 to $12.50, but heavier-duty block-style pallets cost $25 or more.
In this case, you could spend between $10 to $25, depending on the pallet style, where you're purchasing your pallets from, and the quantity you're buying.
How to recover broken pallets?
The pallet recovery industry has been around for a long time, and it is constantly growing. In 2011, 474 million pallets were recovered – compared to 1992, when only 51 million pallets were recovered. The industry has grown substantially over the past 20 years. For years, companies have been throwing away a considerable number of pallets in landfills, and the number is on the rise.
What is the best way to recover broken pallets?
Here are a few ways to recover broken pallets for cash:
Repair and reuse them yourself
Sell them to pallet brokers who specialize in fixing and repurposing broken pallets
As the recycling industry continues to become more effective, there is no shortage of ways to recover broken pallets. Here are some ways through which the 474 million pallets recovered in 2011 have been repurposed.
11.9% were reused without any repairs, while 68.5% were repaired and reused. That means companies lost big money by throwing them away! Companies could have saved millions by reusing or repairing the pallets instead of discarding them.
16.2% were dismantled and used in the making of new pallets or as repair lumber.
3.1% were chipped and ground for different purposes across various industries. Out of these, 55% were used to make colored and uncolored mulch, 10% to make animal bedding, 30% were used for manufacturing waste for energy products, and 6% were repurposed for other uses.
0.3% were used for other non-specified purposes.
Based on the ways these pallets were recovered, there is an opportunity to reuse broken pallets and by recycling the pallets that are thrown away. By refusing to take the easy way out, a savvy entrepreneur can recycle wood pallets for money by taking the time to learn how to recover broken pallets or sell them to pallet recycling companies near you.
What Do I Need To Start A Wood Pallet Selling Business?
While you can't wait to get started selling pallets, there might be some startup costs involved that are important to consider to ensure your business runs smoothly.
Transportation
Figuring out a mode of transport may be the biggest expense you'll incur when it comes to buying and selling pallets. You can't just pick up wood pallets and walk to a recycler, so you are going to need a vehicle for transport.
Another thing you need to keep in mind is your numbers. If you have a small car, you might not be able to fit a lot of pallets in the trunk, therefore you may have to make more trips, and pay extra money on gas.
To avoid incurring unnecessary fuel costs, owning a truck and or trailer are your best bets for building a successful side hustle selling wooden pallets. Make sure that you do the calculations and get a feel for your local market before making a big investment in a new vehicle or trailer.
Tools
Some other start-up items that you'll need to buy include a set of rugged gloves and tools. You can easily injure yourself by transporting wooden pallets if you try handling them with your bare hands.
Besides this, you can easily repair broken pallets with a few simple tools like nails and drills to make sure you get a better rate for them when you sell them. Consider investing in basic tools that will create better products to sell. Once you have your equipment and tools, keep them in good shape by using them effectively and carefully storing them. Knowing where to find pallets and knowing where to sell them are the two most important aspects of the business.
Learn how to repair a broken pallet DIY
Sometimes, you may come across some broken pallets that you may need to repair before you can resell them. With the right tools, you can do it yourself to increase their resale value. This DIY video will take you through a step by step process on how to repair broken pallets.
Can I throw a pallet into a dumpster?
There are compelling reasons why you should not throw pallets in a dumpster, including:
Environmentally unfriendly: It is environmentally unsafe to dispose of waste pallets as this can result in landfills
Safety: They can result in potential injury from handling damaged pallets, especially to staff or children.
Unproductive: You will have to break and cram them into a bin or roll-off dumpster. Since you will have to abandon your regular duties to do all that, it will result in a loss of productivity.
Loss of Money: It's expensive. It may cost up to $200 to pick up and remove 10-20 pallets in a large dumpster rental, which is way more compared to $3 per pallet when you use a pallet collection service like Jetpallets.
How can I get rid of wood pallets for free?
For some reason, you may be unable to sell some or even all of your pallets, especially if they are broken. So, where do you take a truckload of pallets that you are unable to sell? The best way to get rid of your wooden pallets is to give them away for free – and the best way to do this is through a haul-away service.
Here are some of the pallet manufacturers that provide pickup services for pallets in unusable condition.
You can also contact trash and recycling companies to arrange for a pickup. Waste Management is a good example of a company that offers pallet removal at some location. They have locations in 48 states, and you can always request a bulk pickup online.
FAQs About Wood Pallets & Recycling
Is Pallet Flipping Profitable?
Pallet flipping can be a very profitable way to make money, if done correctly. It's a good business venture because it's relatively inexpensive to get started flipping wood pallets and there's large demand.
Furthermore, pallets can be sold to various customers, such as businesses or individuals.
What Else Can You Recycle For Money?
Many people don't realize they can recycle their old air conditioners, cell phones, refrigerators and other electronic waste for money. In fact, recycling these items is a great way to earn some extra cash.
Air conditioners and other large appliances can be recycled at most scrap yards. Cell phones can be recycled at many electronics stores. In addition, most beverage containers can be redeemed for cash at your local recycling center, such as aluminum cans and glass bottles.
So, before you throw away your old air conditioner or cell phone, consider recycling it for cash.
What Kind of Plastic Can be Recycled?
Plastic bottles and containers can be recycled into new bottles and containers. However, types of plastic products, such as Styrofoam, cannot be recycled. Instead, styrofoam must be thrown away in the garbage.
The best way to recycle plastic is to check with your local recycling center to see what types of plastic is accepted.
Can you Recycle Plastic Pallets for Money?
Yes, you can recycle plastic pallets for money. While they're designed for one-time use, many companies are willing to pay cash for used pallets that can be recycled and reused.
Plastic pallets are one of the most versatile and sustainable packaging materials available on the market today. Not only are they strong and durable, but they can also be recycled into new products over and over again.
Where is the Best Place to Find Wood Pallets?
Many home improvement and grocery stores receive shipments of merchandise on wood pallets. Once the stores have unloaded the merchandise, they often discard the pallets. As a result, stores can be a good place to get free wood pallets.
However, it's important to call the store in advance to see if they have any pallets available. Some stores may charge a small fee to buy pallets, while others may give them away for free.
What is the Average Cost of a Pallet?
New wooden pallets typically cost between $19 and $24, while used or reclaimed wooden pallets tend to cost between $10 and $18. In addition, export pallets, which are specially designed for shipping heavy loads, can cost anywhere from $10 to $28.
When it comes to pallets, there is no one-size-fits-all answer. The cost of a pallet depends on a number of factors, including the material, the size and the type of pallet material for heavy-duty goods.
Why are Wood Pallets so Expensive?
The price of wood pallets has been on the rise in recent years, due to a combination of factors including high demand and rising lumber costs.
As more people order items to be delivered to their homes, businesses have had to find ways to transport larger quantities of goods. Wood pallets are an essential part of delivery goods, as they provide a stable surface for stacking boxes and other items.
Additionally, due to limited trucking capacity, shifting the pallets is especially difficult. Wood pallets are the backbone of the shipping and transportation industry, but the high cost of pallets is a major concern for businesses.
Why Is There a Wooden Pallet Shortage?
The global pandemic has created a perfect storm of conditions that has led to a shortage of wooden pallets. First, the ongoing labor challenges in the supply chain have made it difficult to find workers to produce new pallets. Second, the lack of available trucks and shipping containers has limited the ability to move pallets around the world.
And finally, fluctuating fuel costs have made it more expensive to transport goods by truck. As a result of the challenges, businesses that rely on wooden pallets are struggling to keep up with demand.
What Business Uses the Most Pallets?
Construction businesses are some of the biggest users of pallets. Pallets are often used to transport construction materials, including lumber, bricks, and cement. They are also commonly used to store tools and equipment.
Because construction sites can be messy and chaotic, pallets help to keep things organized. In addition, pallets can be used to create temporary walls or partitions, which can be helpful for controlling dust or debris.
What Size Pallets Are Worth Money?
Industry standard sizes, such as the 48×40 pallet used in grocery stores or the 48×45 pallet used in automotive manufacturing, are always in high demand. It's because standard pallets can be easily transported and stored and are compatible with a wide range of pallet racks and other storage systems.
While smaller pallets may be easier to handle, they are often less valuable because they can't be used universally. As a result, it's generally best to stick to standard sizes when selling pallets.
Summary
There you have it! As you can see, it is possible to recycle wood pallets for money without making a huge upfront investment. It's a great way to start a recycling business with less risk.
It's an ideal side job with a pickup truck or a utility trailer. Why not go ahead and try this side hustle and see how it turns out for you? Apart from the benefit of earning some extra cash on the side, you can save and invest or use to pay some debts. You will also enjoy the freedom of being your own boss while keeping the environment clean with zero-waste.