Frugal consumers are always looking for ways to save and get the best value for their money. In fact, one of the top frugal living tips with a big impact on saving money is to shop the sales. That means taking the time to understand when your favorite retailers offer certain products at a considerable percentage off the regular price.
One of the best ways to save money shopping is buying the coveted Pottery Barn furniture and home decor at a discount. That's where the Pottery Barn sale schedule comes in.
About Pottery Barn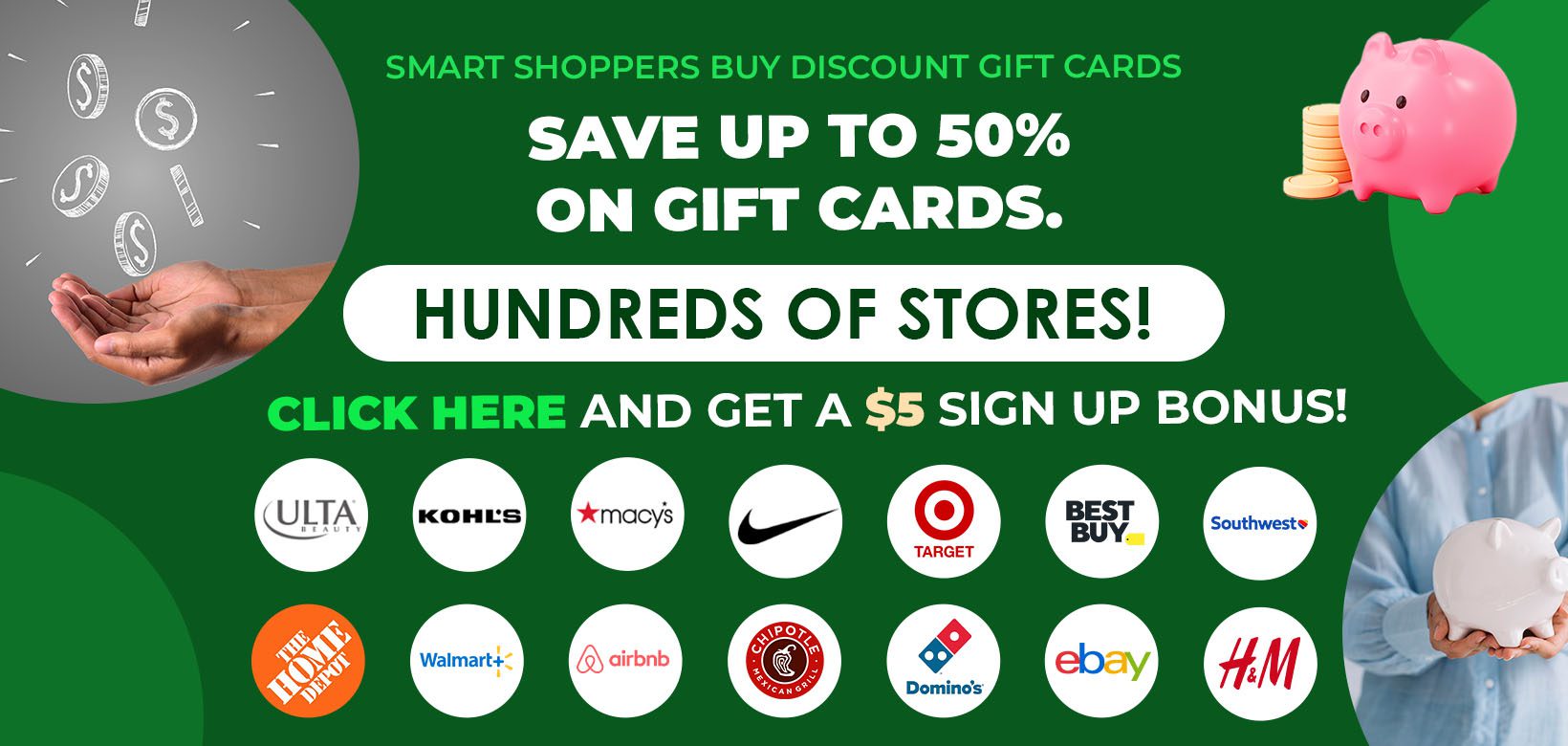 Based in San Francisco, California, Pottery Barn is an upscale home furnishing store and eCommerce retailer known for its premium quality products and stunning floor displays. Owned by the Williams Sonoma family, the company has nearly 200 store locations spread across 42 states selling furniture, home goods, lighting products, bedding, decorative accessories, and more.
Due to the care, time, and creativity that goes into its stylish and unique items, Pottery Barn's superior quality products aren't cheap. Whether it's a kiln-dried rubberwood coffee table or a hand-hammered copper napkin ring set, Pottery Barn furniture and chic home goods wear higher price tags.
Pottery Barn was even featured in an iconic Friends episode:
So how can you score Pottery Barn's sophisticated furniture and home furnishings without breaking the bank?
Fast Answer: Watching the Pottery Barn sale schedule is a great money-saving hack to score home decor and superior quality furniture at Pottery Barn without paying the full price. Typically, Pottery Barn hosts sales around holidays and major national events.
Popular times in the Pottery Barn sale schedule include Memorial Day, Black Friday, Labor Day, Cyber Monday, July 4th, and President's Day. In addition, Friends & Family Sale, Seasonal Mega Sales, Warehouse Sale, and White Sale are also major sales events included in the Pottery Barn sale schedule.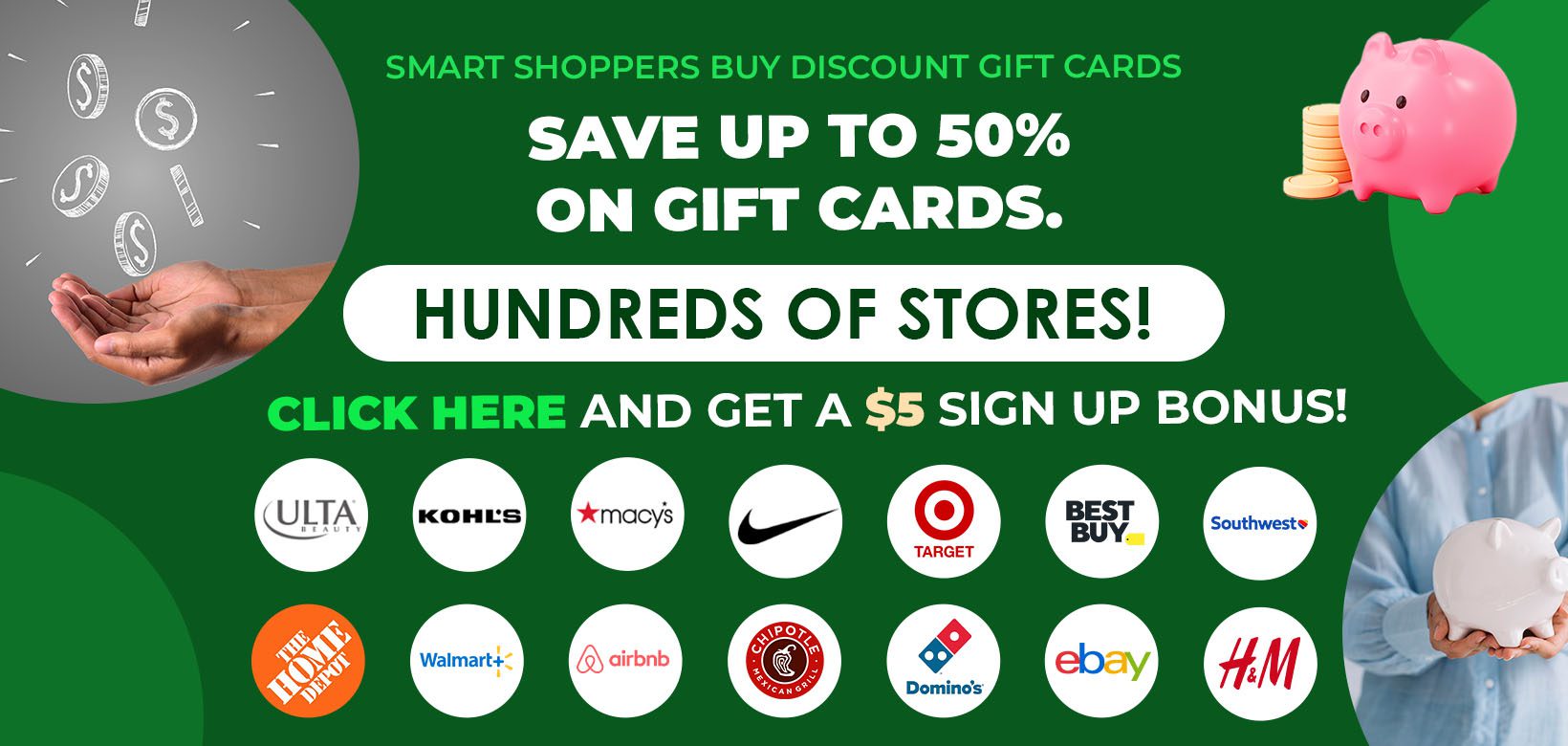 Whether you want to buy high-quality beddings, furniture, or other home decor items, you can realize serious savings on your next home furnishing upgrade by taking advantage of the Pottery Barn sale schedule.
For instance, the President's Day sale lets you realize up to 60% on in-store and online purchases. Likewise, shoppers can expect to save up to 70% buying stuff in-store and online at Pottery Barn during the Seasonal Mega sales. Generally, you can expect to save 30% to 70% shopping Pottery Barn sales.
Buying large furniture at a discount is a great way to save up to $10,000 in a year!
What is the Pottery Barn Sale Schedule?
The Pottery Barn sale schedule is a list of regular events at specific times of the year. To keep its customers happy and buying, Pottery Barn hosts sales events throughout the year. The sales schedule coincides with major holidays and other national events.
During the events, the retailer offers its high-quality products to customers at considerable discounts. The same discounts may vary from time to time for each sale, but generally, shoppers save anywhere from 10% to 70% off the regular retail prices. That's an excellent time for frugal consumers to shop!
The retailer also hosts end-of-season and warehouse sales. For further savings, you'll also find deals and promotions outside of the Pottery Barn sale schedule, like limited-time offers that aren't held at a specific time.
We've done the work for you and compiled a list of 10 major events on the Pottery Barn sale schedule. Here's a rundown of when they occur and how much you can expect to save.
Friends & Family Sale
Pottery Barn Friends & Family Sale timing varies. Sign up for the Pottery Barn email list to get notified of sales at the store and the Pottery Barn Outlet. Loyal shoppers can save up to 50% off.
President's Day
The Pottery Barn President's Day sale lets you get discounts up to 60% in-store and online. The President's Day sale is around the third Monday in February.
Memorial Day
The Pottery Barn Memorial Day sale takes place around the last Monday in May. Buyers can save up to 50% off items online and in-store.
July 4th
Pottery Barn 4th of July sale takes place for several days around Independence Day. The in-store and online sale offers up to 25% discounts on regular-priced items and potentially discounts on clearance items too.
Labor Day
The Pottery Barn Labor Day sale is in September, around the first Monday. Shoppers can save up to 60% off home décor, furniture, and accessories online and in the store.
Black Friday
The Pottery Barn Black Friday sale starts the day after Thanksgiving. You can buy furniture and accessories for up to 50% off both at the store and online.
Cyber Monday
The Pottery Barn Cyber Monday sale starts the Monday after Thanksgiving; occasionally, it's considered the "Cyber Week" sale. Shoppers can get deals online and at the store for up to 60% off with free shipping.
Seasonal Mega Sales
The Pottery Barn Seasonal Mega sale takes place after each season. For example, there's usually a sale at the end of summer, after Christmas and New Year's. Shoppers can get up to 70% off stuff in-store and online.
Warehouse Sale
The Pottery Barn Warehouse Sales timing varies but usually offers up to 60% off. It's best to get the Pottery Barn emails to get notified about the Warehouse Sales online and in-store.
White Sale
The Pottery Barn White Sale usually happens late in the year or just after New Year's. Consumers can save up to 30% online and in-store on linens and bedding.
How To Save Money at Pottery Barn
Shopping the sales is a great way to furnish your house with designer coffee tables, throw pillows, and other chic home goods affordably without sacrificing quality. But, what if you want to clinch that hand-crafted copper napkin ring set, and there isn't an upcoming event on the Pottery Barn sale schedule?
Apart from the sales, there are other creative ways to buy Pottery Barn perfected home decor and furniture products for less.
Here are 7 ways to save money at Pottery Barn:
1. Pottery Barn Rewards Member
A great hack to save money on Pottery Barn purchases is to join the Pottery Barn Rewards Program. The Key Program powers the Pottery Barn Rewards Member. The program covers all the Williams Sonoma store brands, including Pottery Barn, West Elm, and Pottery Barn Kids & Teens.
Joining the Pottery Barn Rewards member program is pretty easy. Simply visit the retailer's website and select your favorite brand. Then provide your details, including your name, email address, date of birth, and phone number, to sign up.
Once completed, you can start enjoying the perks bundled in the Pottery Barn Key Holder program, including:
3% cashback on qualifying purchases across the Pottery Barns family of brands
Exclusive access to members-only perks like special offers, new deals, and releases
The option to use cashback rewards towards purchases and free design services across any Williams Sonoma brand.
Using cash-back rewards from The Key program with your cash-back credit card rewards to increase savings.
You can redeem cashback rewards for store credit across any Williams Sonoma store brand in increments of $15. After earning your reward, you'll receive an email with a reward code in 30 days. Use the code to redeem your reward online or in-store at any Pottery Barn store.
2. Buy Pottery Barn Discount Gift Cards
Are you interested in filling your newly purchased home with premium quality furniture and home decor or planning a major furniture upgrade? Purchasing Pottery Barn gift cards at a discount is an incredible hack to save money.
Where can you buy Pottery Barn discount gift cards?
You can easily buy Pottery Burns gift cards from gift card marketplaces. People sell unwanted gift cards at a discount. Typically, discounts range from 1% to 2% for low-value gift cards. For instance, a $50 Pottery Barn gift card may sell at around $48. That $2 may seem minuscule, but every dollar saved makes a difference in the long run.
The good thing is, you can realize larger savings by purchasing high-value gift cards from some of the top discount gift card sites like Raise. So don't be surprised to find $100 to $500 Pottery Barn gift cards trading at $10 to $20 less. That's a great way to furnish your house on a budget.
Gift Card Granny, CardCash, and CardCookie are also other popular gift card resale marketplaces. However, Raise has the most extensive gift card collection, and you are more likely to find Pottery Barn gift cards of $25 to $100 on the site.
So before you go on a major shopping spree at Pottery Barn, visit Raise here to buy discount gift cards for Pottery Barn and get $5 off your first purchase.
Important: The allure of gift card discounts may throw you into impulse buying. Make sure you plan your shopping list and stick to it to avoid overspending on gift cards chasing more savings.
Want to sell a gift card? See our guide on the 8 Best Ways To Sell Gift Cards For Cash Near Me & Online
3. Shop Clearance Section of Website
If you don't mind buying furniture with a few scratches, keep an eye on the Clearance sale section of the Pottery Barn website. There is no shortage of items you can get on the clearance section from clearance items, seasonal items, outlet products, and limited-time specials & events. You may also find bonus deals on dining, bedroom, and home offices items at 40%-70% off with free shipping offers. Check the clearance section regularly to discover money-saving deals.
Searching for deals online is great if you get free internet or low-cost internet at home. But not all deals are advertised online. Instead, you can find hidden gems like markdown products by visiting your local store. Occasionally, furniture and other products used for in-store displays are sold during floor model clearance sale events.
Usually, such items may have suffered a few dents and scratches. Since they can't be sold as new, the company offers them at a reasonable discount. In many cases, you can't even see the blemish.
Are you interested in buying used furniture for a discount? See our guides on:
4. Visit Local Pottery Barn Outlet Store
Pottery Barn has about 20 outlet stores nationwide. The stores are meant to help the retailer liquidate open-box returns and excess or slightly worn inventory that can't be sold at regular stores. The outlets let them flip things quickly for a profit.
Common items stocked in Pottery Barn outlet stores include open-box returns, floor models, slightly damaged or worn inventory, and excess merchandise. Items are offered at lucrative discounts in these stores. Clearance and open-box deals can be 50% off.
Currently, Pottery Barn has outlet stores in about 14 states including, Arizona, California, Georgia, Illinois, Massachusetts, Michigan, Missouri, New York, Ohio, Pennsylvania, South Carolina, Tennessee, Texas, and Virginia.
If you live in any of these states, visiting your local Pottery Barn outlet store is a great way to land deals and save money.
Watch the Instagram feed from your local Pottery Barn Outlet. For example, here's the feed from my nearby outlet store so I can see new inventory arriving Monday through Friday and save myself a trip to the store.
Important: You should consider traveling costs, transportation costs, and the time that goes into the bargain hunt to see whether the savings are worth it. Calling ahead of time to inquire about availability and prices is a smart way to save travel costs.
However, the sure-fire way is to sign up for Pottery Barn Outlet emails to receive alerts on deals.
Do you need help moving an oversized couch to your house? See our guide on 23 side jobs with a pickup truck to make money. Either use their third-party delivery service, call a friend, rent a U-Haul, or find someone trying to make some extra money with a pickup truck.
5. Military Discount
Many stores honor military and veterans with good faith discounts for the sacrifice they make. The Pottery Barn brand also offers military discounts.
Veterans, active military members, and their families receive a 15% off military discount at Pottery Barn. The discount covers all the brands, including Pottery Barn Kids, Teens, and Williams Sonoma. There's also a 10% off on electronic purchases for military members at Williams Sonoma.
If you're an active military member or veteran, take advantage of the military discounts and save money shopping for premium quality home goods.
6. Online Registry Discount
Are you planning to have life-changing events like a wedding or welcoming a newborn? Pottery Barn online registry discounts are a great way to save money during weddings or birthdays.
Let's say you have an upcoming wedding. First, you can create a wedding registry online at Pottery Barn, where you add preferred wedding gifts from any of the Williams Sonoma family brands. Then, you can work hand in hand with a registry expert to craft a wedding gift list that suits your style.
The deal: After your wedding day, you receive a 10% completion discount for six months. That means you can buy any remaining items on your registry at 10% off after your wedding is over.
The Pottery Barns Kids baby registry works pretty much the same way. But this time, you're preparing to cover newborn expenses. The post registry benefit is you'll receive a whopping 20% completion discount.
It's a great way to save money if you end up buying some of the remaining items on your Pottery Barn's wedding or baby registry.
7. Employee Discount for Part-Time Job
Some retail stores hire at 15 and 16, but you must be 18 and older to apply. You can apply for a part-time job at Pottery Barn and take advantage of their employee discounts. Pottery Barn has a 40% off employee discount on regular items and 20% off on clearance or floor models.
It's even better if you're just about to buy a home. You can earn more money to put towards the down payment, then take advantage of these exclusive employee discounts to fill every room with Pottery Barn furniture and home decor without the pain of paying full with your regular paycheck.
They hire throughout the year, but you're more likely to land a job during the holidays when the company is running sales events and promotions. Just keep an eye out on Pottery Barn's job postings to take advantage of this saving hack. It's not a 24-hour store, and they tend to open at 10 am and close between 7 pm – 9 pm.
Talking about side jobs for extra money, check out our list of jobs where you work alone for introverts.
8. Social Media
No, we're not talking about the main Pottery Barn San Francisco page. We're talking about the social media pages of your local Pottery Barn branch. Following a company's large main page is important for when you want to find sales that are going on throughout the country.
Your local Pottery Barn might have some items in clearance that they'll be giving away at throwaway prices. You can keep track of great local deals through social media, unless you want to personally visit your local Pottery Barn every day to see what's available for sale.
One problem with this plan: not every Pottery Barn location will have a separate social media handle. Check Instagram or Twitter for info; if you're lucky, you'll find the pages of the store closest to you!
9. Subscribe to the email newsletter
We know that emails from companies can be annoying and can clutter up your inbox. Sign up for them and have them moved to a separate folder by default so they don't show up in your primary inbox.
If you visit this email folder every few days, you'll see that the emails contain information about exclusive sales and promotions.
The big advantage is that you'll get to know about any promotions in advance, so you can plan your next Pottery Barn shopping trip accordingly. You might even learn about new stores opening up in your area.
10. Third party website coupons
You can find a number of third party websites nowadays that offer coupons. If you're used to shopping Pottery Barn online, these websites can give you excellent deals on items that are not even for sale.
The reason why these websites can offer discount coupons on Pottery Barn products is because of their collaboration with the company. This encourages more shoppers to shop because of great discounts, which ends up profiting everyone included in the sale.
You should be careful, however, about which websites you use. There are a lot of websites that might just be trying to steal your banking information.
For this reason, only use the coupon codes that you find on these websites; try not to enter your card details on the coupon website to make a purchase.
There are also some browser extensions that you can install that find legit coupons on the internet and automatically apply them at checkout.
Why Forms of Payment Does Pottery Barn Accept?
You can pay for stuff at Pottery Barn with a credit card with an emv chip (Mastercard, Visa, Discover, American Express), Pottery Barn Credit Card, Pottery Barn Gift Card, William-Sonoma Gift Card, AMEX gift cards, Apple Pay, PayPal, Affirm, and Venmo. Unfortunately, they do not accept expired debit cards, third-party checks, money orders, or cash personal checks.
Does Pottery Barn Have Teacher Discounts?
No, Pottery Barn doesn't have teacher discounts, but they offer a military discount of 15% off.
Pottery Barn Sale Schedule Summary
Pottery Barn products have expensive price tags. But with proper planning, you can shop the sales to afford Pottery Barn furniture and home decor without paying full price.
Just keep an eye out for the Pottery Barn sale schedule and take advantage of their great deals. As you can see from our list above, the sale schedule coincides with holidays and major national events. There are also seasonal and warehouse sales that offer substantial savings off regular prices.
Shoppers can also realize more savings through exclusive discounts like the military discount, online registry discount, employee discount, online coupon sites, your local Pottery Barn Outlet store, discount gift cards, joining the rewards program, and more.
So don't let the listed prices scare you. Instead, save the Pottery Barn sale schedule above and try any of the Pottery Barn saving hacks described above to see how much you can save. You'll come out ahead if you manage to save 50% off your next coffee table.
The Pottery Barn sale schedule and hacks to save money mentioned in this article will definitely help you find good discounts to maintain a frugal way of life. If you're interested in similar topics about how to save money on every grocery trip or shopping expedition you go on, check out the other articles on Frugal Reality as well!