Sometimes, you just need to cash a check but have forgotten an ID or do not currently have a valid ID. What do you do? Do you have to wait for that printed ID before you can get your cash?
This article will direct you to places that cash checks without an ID or bank account. Not all places will cash a third-party check due to the risk of fraud.
The types of checks to cash without an ID can include government-issued checks, Social Security checks, tax refund checks, paycheck, pension benefit, and government stimulus checks.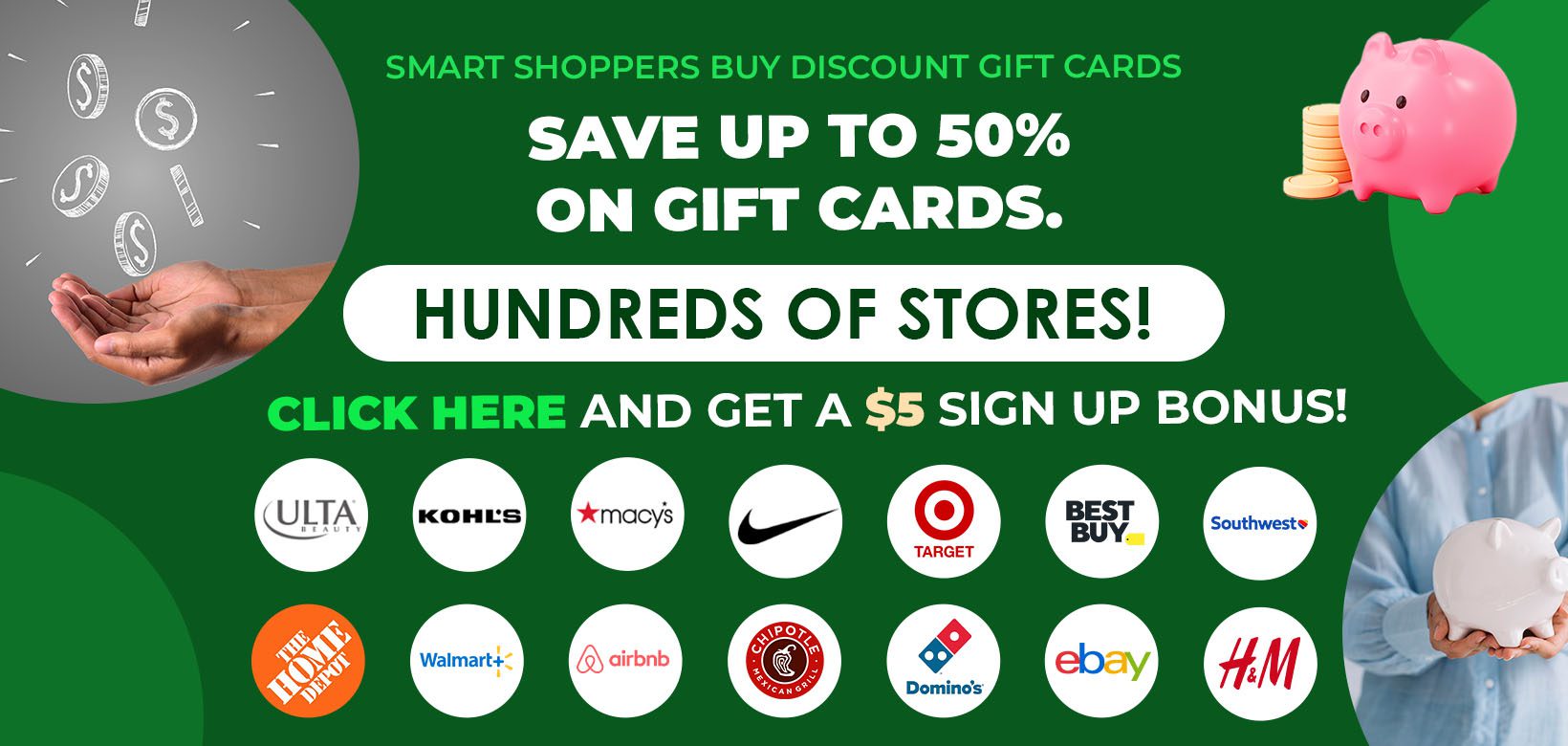 Do You Need Your ID to Cash a Check?
Typically, yes, you need at least one primary ID to cash a check. The most common types of primary government-issued IDs include a passport or a driver's license.
In some places, two secondary IDs, such as an employment ID and a student ID, can take the place of the primary IDs. These requirements are there for your own good. This way, nobody else can cash your check.
Of course, there may be moments of emergency when you need to get your cash but do not have the required ID. In those cases, a check to cash with no ID required is also possible at some places.
Who Cashes Checks Without an ID?
Surprisingly, according to New York University's Brennan Center for Justice, more than three million Americans don't have a government-issued picture ID. The most popular form of ID is a driver's license.
Here are the top reasons people don't have a government-issued driver's license: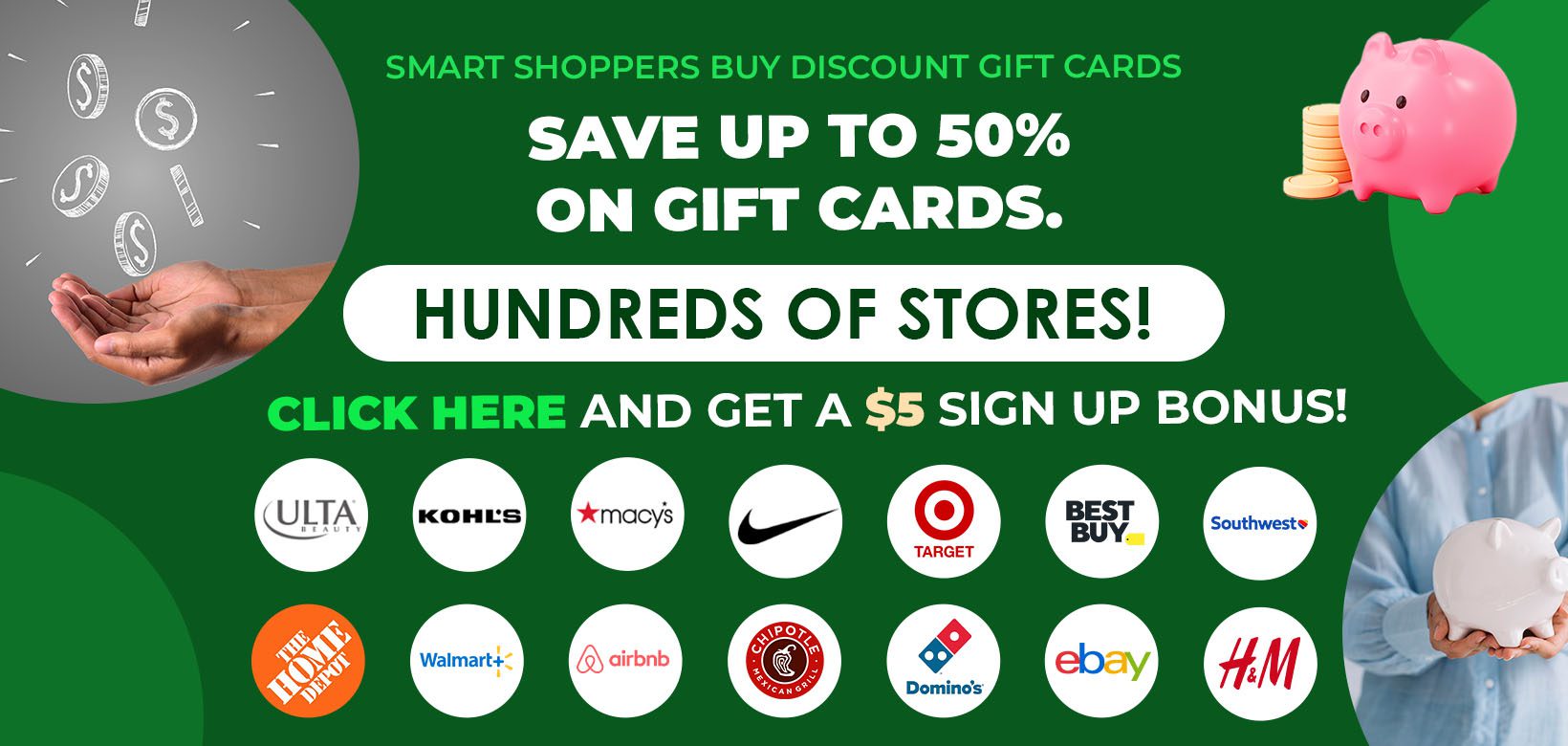 Elderly – They've given up driving and don't require a driver's license
Big city living – People who live in a big city don't need to drive around and choose to use public transportation or ridesharing apps like Curb, Uber or Lyft.
Poor – A segment of the population cannot afford reliable transportation. Instead of using a car, people can use trains, buses, biking, walking, or ridesharing.
Time constraints – With life becoming busier in the last few decades, even a lot of young people haven't obtained their driver's licenses due to time constraints.
Convenience – This is a big problem in big cities with a lot of traffic. While a lot of people claim that maintaining and owning a car can be quite expensive, even people who can afford one choose to use public transport because it is just more convenient. Why would you obtain a license to drive a car if it's more expensive, slower, and more difficult?
Technology – Two decades ago, if you needed to buy something, you could simply drive down to your nearest store to get it. Technology has made it easier to get everything delivered to your doorstep. The number of people who drive regularly has gone down significantly because of this. Even socializing occurs online more often than ever before. Considering the Covid-19 pandemic and work becoming more remote, the number of cars on the road are at an all time low.
What are Acceptable Forms of ID to Cash a Check?
Before we even get into the facts of cashing a check without an ID, you should first look at some acceptable ID forms to cash a check. As mentioned earlier, most establishments will require primary IDs, while others are okay with secondary IDs.
Here are some acceptable forms of ID to cash a check:
Primary IDs – Again, these are government-issued IDs that hold the most weight:
Photo driver's license/photo learner's permit
Real ID
Military photo ID
Passport
Visa
Of course, if you live in the United States, the passport and visa should also be US-issued IDs and the others on the list. The IDs should be valid, meaning that you have to check the expiration date. Yes, the ID still shows your name and photo; however, it will not be accepted if it's an expired ID.
If you cannot get ahold of any primary photo for some reason, you must use two types of secondary IDs to cash your check. Some of these secondary IDs are still government-issued but just not held with the same importance as primary IDs. Primary IDs are hailed the most trustworthy because of the added steps to get them.
Here are some possible secondary forms of identification:
Alien registration photo card
Birth certificate
Employment authorization photo ID
Employment photo ID
Foreign driver's license photo ID
Firearms permit with photo ID
Permanent resident photo card
School photo ID
Welfare photo ID
A possible combination that you can work with is your employment ID, along with your birth certificate. This is an accessible combination unless there is more to the circumstance that has you reading for ways to transact without any ID at all.
How to Cash a Cashier's Check Without ID?
For those who are still struggling to cash their check, here are ways how to cash a cashier's check without ID:
Issuing bank: Cash the check at the check's issuing bank. Check the name of the bank on the check itself.
Check-cashing store: Use the services of your nearby check-cashing store.
Local Grocery Stores and Retailers: Some retailers can cash the check for you. Here is a list of the best 24-hour check-cashing stores like grocery stores and discount department stores.
ATM machine: Deposit the check into an ATM and onto a prepaid debit card.
The four options above make it easy to cash a cashier's check without an ID. However, they come with fees. If you are using the check-cashing store or retailer only once, the fees may not deter you. After all, they are pretty low. Conversely, the fees can add up fast if you have to cash checks every month.
The process can also be time-consuming as you try to get around the usual rules of cashing checks. For example, depositing your check through ATM may have you waiting at least a couple of banking days to get your cash reflected on your checking or savings account. However, it does ensure that you get your cash without an ID.
If you have a close friend or family member who has an ID, there's a convenient workaround to this problem. If you just sign the check over to someone else, he or she can cash it for you; you can then take the money from them.
Make sure, however, that you only sign a check over to someone you trust. You might also run into problems if the bank asks for verification of the signing of the check, in which case you might have to be present with your ID.
This process can also be used to cash a retirement plan disbursement check and an insurance settlement check without a bank account.
How to Cash a Payroll Check Without ID?
Our recommendations on how to cash a payroll check without ID are pretty similar. The easiest way is to open a checking account. Then request your employer to direct deposit your payroll check into your checking account. Some employers assist with opening a bank account, especially those that require accounts to be open at a particular bank.
Another option is to deposit your check via an ATM.
Where to Cash a Cashier's Check Without ID?
As to where to cash a cashier's check without ID, we again go back to what was said earlier. However, we will be looking at the locations alone. This way, you know where to go and get the transaction started:
Check's issuing bank
Check's issuing credit union
Select retail stores
Check cashing establishments
Your bank's ATM
The process will depend on where you decide to cash your check without any ID with you.
Can you Cash a Check With a Temporary ID?
Yes, most establishments will allow you to cash a check with a temporary ID. Some of them will only accept temporary IDs with photos. So, check if your state can provide you with one while you wait for your official primary ID.
But here is the thing: you have to apply for a temporary ID with the usual proofs of identification that may already serve as secondary IDs. A fee will be required, and you'll wait at least ten days before you can get the temporary ID. The whole process merely feels like a shortened version of what you would have gone through if you have applied for a permanent ID.
A temporary ID, as its name suggests, is only valid for 30 days. There's no getting away with pretending it is permanent because the word TEMPORARY is clearly printed on it. You may have to apply for another one or hope that your permanent ID is already in the mail.
Can a Minor Cash a Check With a School ID?
A school ID is a secondary ID. It is considered valid if it has the owner's full name, photo ID, address, and an unexpired ID. Back it up with a birth certificate, and you'll be ready to go.
Though, establishments can be wary about a minor cashing a check. It is the age that becomes an issue here. If you have a child who needs to cash a check for some reason, you may need to come with him. It's an excellent way to teach him how to cash a check at a young age.
Whatever the check's source, a parent or guardian should accompany the minor to cash the check. The check may also be endorsed to an adult for a more straightforward transaction.
Where to Find No ID Check Cashing Near Me?
You may be wondering: where are some of the best no-ID check cashing places near me? Perhaps you're looking for something convenient. How about an emergency where you need to cash a check, but you cannot get ahold of your IDs. It happens. Life can bring about so many surprises, not goes smoothly.
Luckily for you, there are many establishments with several branches that cash checks with no ID. As a bonus, some places offer 24-hour check cashing. So, imagine if you need the cash in the middle of the night. You got robbed, and all that is left is that envelope with your check that the robbers ignored. Well, you can get some cash. I know it is a crazy scenario, but you can at least be thankful for some emergency places to cash your checks. Of course, hopefully, this never happens to you!
You are likely to find an open Walmart, Kroger, Publix, Giant Eagle, Food City Supermarkets, Albertsons Stores, and similar types of supermarkets near you. For a flat fee, they offer no ID cash checking near you. Kroger and Albertsons also offer personal check cashing with cashback.
As for banks, there are even more ATMs nearby than there are local supermarkets. Here are some banks that offer ATM deposits: Chase, Wells Fargo, Bank of America, Capital Bank, SunTrust Bank, Citibank, and more.
Most places to get money orders also deal with check cashing. Consider trying Community Financial Service Centers, PLS 24/7 Financial Services, and Speedy Cash for your financial service needs. Even gas stations such as Dillons and convenience stores such as 7/11 are great alternatives for check cashing places that don't require ID near me.
It seems like there are places around every corner that check cashing without ID. Just be aware of the requirements of each location.
Cash Check Without ID at Walmart
In the previous section, cashing a check without an ID at Walmart has already been recommended. Walmart has over 4,700 locations throughout the United States. Not only does Walmart provide financial services, but they also sell a variety of goods, conduct auto maintenance, and make keys.
Walmart has firmly established its desire to keep prices at a minimum and offer you other services that can make life easier – all at one stop.
How Much Does Walmart Charge To Cash A Stimulus Check?
Walmart charges $4 to cash a stimulus check up to $1,000. $1,000-$5,000 stimulus checks get charged a flat $8 fee to cash. The limit is down from $7,500 from when the first stimulus checks were issued.
If I Owe Back Taxes, Will I Get a Third Stimulus Check?
You will receive a stimulus check, even if you owe back taxes on the most recent third check. Under the American Rescue Plan, all stimulus payments are protected from offset debts. You'll still get a payment if you owe child support, past-due state or federal debt, past-due student loans, and overpayment of federal and unemployment benefits.
Though, your stimulus check is not protected from non-government debt, such as credit card delinquency or medical bills. It can be seized once it hits your checking account.
Mobile Check Cashing Apps
If you want less hassle, you may want to go to your device's app store. Both Google Play and Apple App Store have check cashing app options. You may have to compare their transaction amount limits and fees.
The mobile check cashing apps can be linked to your bank account, prepaid card, debit card, or PayPal account. They usually have the means to scan your check for you. Once the check is scanned, the transaction can finish in a few hours or even days. Fees can vary, too. Some mobile check cashing apps, like Ingo Money, promise to process your transaction within minutes.
Best Mobile Check Deposit App
At the time of writing, the best mobile check deposit app is Ingo (fashioned as inGO) Money. It is related to the information app inGo that scans information, even from newspapers.
The inGO check cashing app assists you with no ID check cashing anywhere, anytime. It makes things very convenient because you don't have to line up at the bank and to wonder if they will accept your requirements or not.
The app not only cashes checks, but it also cashes money orders. It accepts personal checks, payroll checks, federal government checks, and business checks. You could be spending time with your family (or Netflix) if you deposit your checks with a mobile deposit app instead of driving over to your bank branch.
Here are alternative mobile check deposit apps to consider:
See if any of the above are compatible with your device.
Where to Cash Personal Checks Without a Bank Account?
Try one of the following places where to cash personal checks without a bank account:
Issuing bank: The first place to consider when cashing a personal check without a bank account is the issuing bank or credit union itself. The bank will still ask for valid identification. So, get your primary ID or your two secondary IDs ready. You may also want to bring your temporary ID card to show that the state has confirmed your identity. Since you are not banking at this particular bank – or don't have your own bank account – you will be paid the amount in cash. Always take the necessary precautions on the way home because you will be carrying cash around.
Local grocery store: Many local grocery stores and retailers listed above will also cash checks without a bank account; call your nearby store before visiting. Many are open on weekends and, in some cases, 24 hours a day, even on federal holidays. The financial services desk will pay you in the designated cash amount, so you don't need a bank account.
Payday lender: A payday lender is the most expensive place that cashes checks without an ID. A check cashing store is the most expensive option. This is a primary financial service offered, they don't ask many questions, and you get your money fast. You'll likely want to ask about their check cashing fees before going to the place in case it's a little steep. If so, then shop around. They justify their higher transaction fees because most check cashing stores are open 24 hours a day; it's a convenience fee.
The above financial institutions may sound convenient enough, but all of them come with fees. You can only cash your check for free at your bank.
These are all great emergency options, but don't make these your regular options. Try to find a way to get hold of a primary ID or a set of secondary IDs so that you can directly deposit the cash into your own checking account. It is always cheaper and safer to deposit money to your account directly.
Can I Endorse a Check to Someone Else?
Yes, you can endorse a check to someone else. This is, however, your last resort. You should endorse your check to someone you can trust and not someone who may run away with your cash.
How do you go about it?
Read the next section on how to sign your paper check over to someone else.
How to Sign Check Over to Someone Else?
Endorse the check to that trusted friend or family member by signing your name and then writing "Pay to the order of," then the full name of that trusted person. Ensure that you have written the person's name exactly as it appears in his or her ID. The check writer's signature must match the signature card on file at the bank to properly clear.
The person you have endorsed the check to will have to go to the bank with the check ID. The good news is that you don't have to show your own set of IDs to get the bank to process and cash the check.
Where Can I Cash My Stimulus Check Without an ID Near Me?
There are five ways to cash your stimulus check without an ID:
Your Bank or Credit Union – Your current financial institution will cash your check even without proof of identification. If you want to cash the stimulus check vs. depositing it, they may ask you questions like SSN, address, birth date, and more to prove it's you.
Mobile deposit – Use the mobile app from your financial institution (brokerage, bank, etc.) to deposit and cash the check online with an ID. Go to your ATM or ask for an ACH once you deposit the stimulus check via the app. Check clearing times will vary by institution.
PayPal– PayPal lets you cash checks and has it credited to your PayPal "Cash Plus" account. Use the PayPal app on your phone or mobile device to take a picture and send it for approval. PayPal is waiving the fee for paper stimulus checks deposited and needed for immediate use! Typically, you'll pay a fee if you want the funds immediately or wait ten days for no fees.
7-Eleven – The convenience store chain has a 7-Eleven debut card program. Using your phone, the Trans@ct Card can cash a stimulus check and apply the funds to your debit card account. Fees may vary.
Alternative ways to cash a stimulus check without an ID or bank account include PayPal, Trans@ct Card, and peer-to-peer payment platforms.
We would advise using your local bank or credit union to cash your stimulus check for free to avoid fees.
According to the U.S. Treasury Department, about 8 million Americans will have their stimulus money sent on a debit card. Some stimulus payments are being sent via an Economic Impact Payment debit card because the IRS doesn't have a bank account on file or to speed up the delivery process. Unfortunately, you cannot request to receive your stimulus check by debit card.
Can I Endorse my Stimulus Check to Someone Else?
Some local banks and credit unions may cash checks from non-customers. The financial institutions are more likely to cash a stimulus check since it's government-backed. Also, some banks will not cash checks larger than $1,000 for non-customers. Pay attention to non-customer check cashing service fees.
Can I Cash a Check with an Expired ID?
You must have a current and valid ID to cash a check. If your ID is expired, the financial institution may accept other forms of ID that aren't expired.
Places That Cash Checks Without ID Summary
There are some ways to get around the requirements for cash checking. You can find places that will provide you with convenient cashing for a fee. It is not difficult to find such a place because grocery stores, gas stations, check cashing stores, and the like seem to be everywhere these days. Some clearly advertise their services. Try sticking to the ones that have been mentioned in our article. It's advised to check the online reviews of the independent check cashing places that don't require ID near me.
As an alternative choice, you can endorse your check to a trusted person with an ID, use an app to cash the check, or use the ATM if you do have an account to deposit into.
These cash checking options without an ID should not be a practice for life and only suitable for emergencies. Having primary and secondary IDs on hand is not only important for cashing checks and buying money orders but critical in most transactions.
Start applying for a replacement ID if it's lost. Replacement IDs can take several weeks to process and ship. Try acquiring a temporary ID while waiting. When I got my new driver's license, I ordered a state ID as a backup for an extra few dollars. I would suggest you do the same!
See our guide on Walmart check cashing policy and money services.