Do you have a collection of old pieces of costume jewelry you no longer wear? Have you inherited some pieces from a family member? Are you wondering if you could declutter your jewelry drawers and make some fast money at the same time?Well, you found yourself some gems. Jewelry is one thing that never goes out of style.
Both men and women wear jewelry to complement their wardrobe and highlight their outfits. Because costume jewelry is much less expensive than fine jewelry, women could afford to purchase many more pieces. They could have a matching piece for every outfit or "costume" they wore for a particular occasion to emphasize their personality.
Some people make it for fashion. Others make high-end fashion jewelry that increases in value over time. No matter what the year is, the market is quite profitable. It's a two-way investment to keep up with fashion trends and make money as well.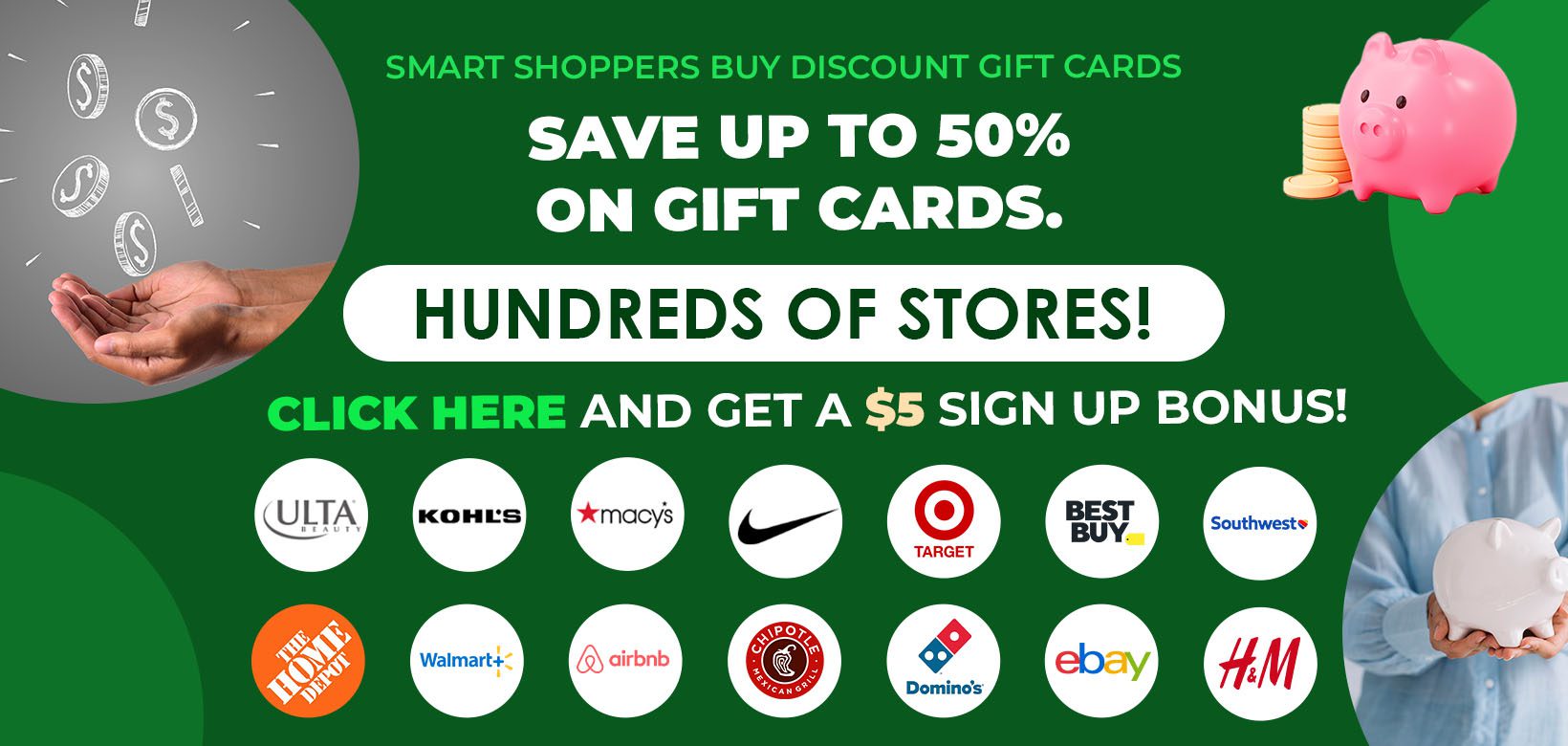 We will help you understand the different jewelry types, measure their real value, and of course, the best places to sell costume jewelry.
Where Can I Sell Costume Jewelry Near Me?
We'll first start with places to sell costume jewelry nearby, and just a car ride away.
1. Yard/Garage and Estate Sales
Garage sales can be a hidden gem when you're looking to buy cheap jewelry.
Citywide yard sales can bring many buyers into a community. Some require independent sellers to pay a nominal fee, while others allow residents to sell goods for free.
There are instances when a sale offers $1 per piece and $20 for a box full of jewelry for buyers. There can be excellent finds such as sterling silver and pearls. You might also be surprised to find an $8 14K watch!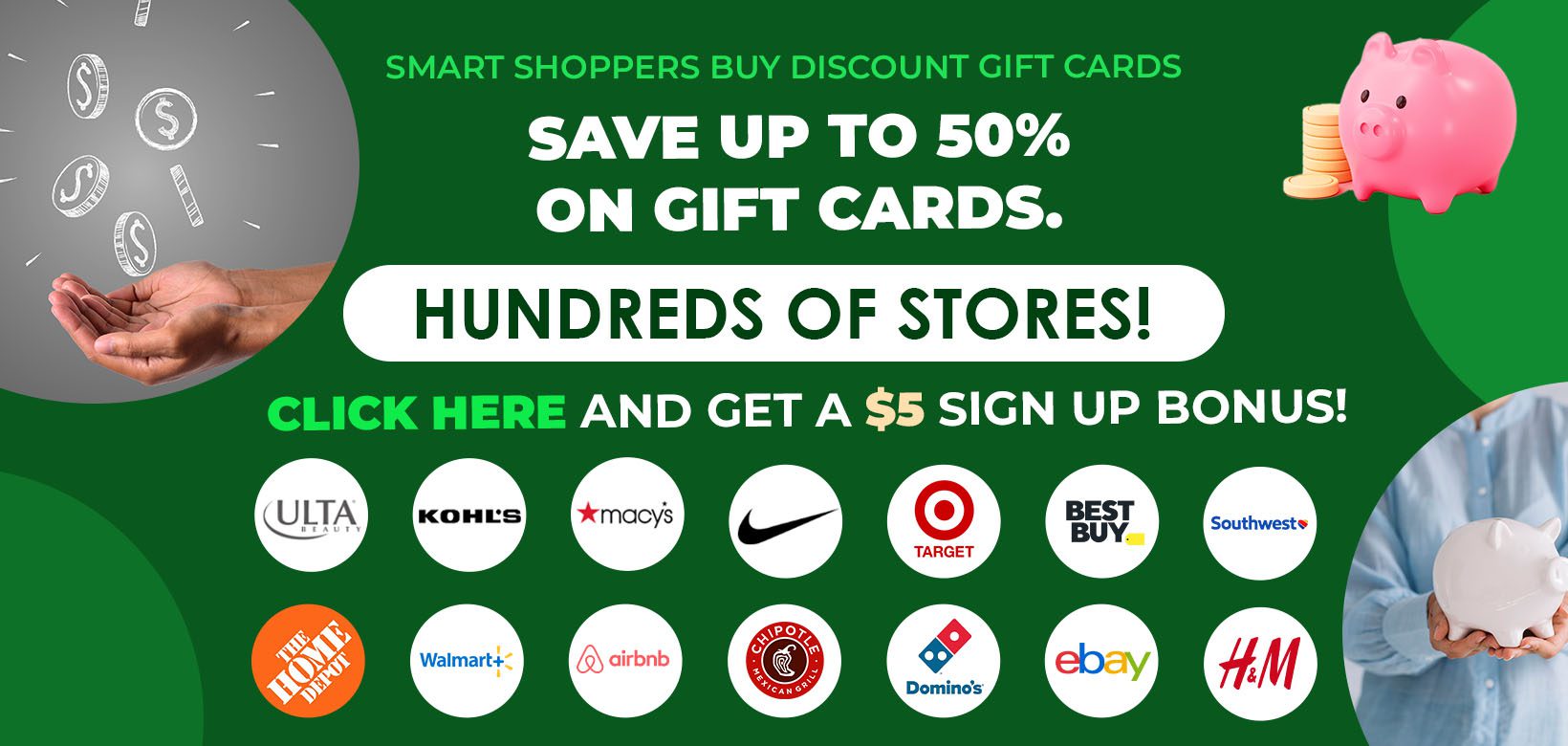 You can also start your own garage sale! Sell your costume jewelry right from your driveway.
How to prepare your jewelry for a yard sale?
Follow these steps to bring in a lot of customers and get rid of your old costume jewelry:
Polish your jewelry. Make them look brand new. Remove any dirt or debris using a jewelry cleaner or a polishing cloth to make it sparkle and give it a "wow" factor. It will attract people to buy them.
Retrieve and use the original boxes. People love authentic stuff. They buy items that look more expensive and are legit. In fact, you can even sell the original jewelry boxes as they add value to the jewelry! For example, some estimate an authentic blue Tiffany box can sell for $10-$30, depending on its condition and age. Learn more about selling jewelry boxes on eBay.
Get your watch box and instruction manual.If you're selling a watch, grab the original box and instruction manual, as well as the extra links removed to fit your wrist to ensure the perfect fit for a new buyer.
Check if the watch needs a new battery. Nobody wants to buy a watch that is not running. This might make buyers think that the watch is broken when it only needs a new battery.
List all the details. Give them enough information about each item, such as the gemstones, type of metal, carat weight, ring size, and bracelet or chain length.
Package it. You can buy white cotton cardboard boxes in different shapes and sizes, organza bags, jewelry pouches with snap closures, or even just clear poly bags if you don't have the original bags or boxes.
Price them up. Do not use stickers for jewelry. Instead, get some inexpensive string price tags that let you write down all your collected information, including the regular retail price.
Keep an eye on it. Keep all your secondhand goods visible where people cannot palm, hide, or slip these little sparkly treasures into their pockets. Keep them locked up or in your hands until they're sold.
2. Art and Craft Fairs
Start selling jewelry at a craft fair near you. The fairs take place everywhere and all-year-round.
Shop around and price out local craft show booth fees. Some shows charge a nominal fee while others can get quite expensive, based on the anticipated foot traffic. The fall and December craft shows are the most lucrative because buyers are ready to buy handmade gifts such as jewelry as holiday gifts.
What's the difference between craft shows?
Juried Craft Show – A juried craft show requires a written application process, including a description of the work plus the price range of pieces and photos of the booth and items for sale. This is a great way to have guaranteed sales since the craft show is planned months in advance, and many buyers stand on the waiting list for future years.
Non-Juried Craft Show – This is the recommended craft show when you're just starting because of lower booth fees based on art or craft show quality. Small shows typically attract fewer customers. Paying higher booth fees does not guarantee that you will make more money, but hopefully, the organizer spent their budget promoting the show. If the booth fee is as high as $500 or $1000 and up, you can expect excellent advertising and larger crowds.
Inside Craft Show – It is easier to pack for but can be more expensive for booth rent. You have to prepare for the following:

Mannequin where your pieces of jewelry can be displayed

Vintage ladder to hang necklaces

Signage to distinguish your booth – You may use S-hooks to hang it off the tent.

Outside Craft Show – This is way cheaper, but you are responsible for providing your own tent, tables, chairs, and displays. Your tent must have the following requirements:

Tent size: 10'x10' (common booth size)
What are tips for selling jewelry at craft shows?
Plan and be organized. Prepare all the items you will need in your car or near the front door the night before so you won't have to rush on the day of the show. Helpful items to pack when running a booth at a craft show include signage, tent, money in the change box, credit card reader, business cards, fully charged cell phone, receipt book, and bag for sold merchandise.

Pack light. Use lightweight containers that double as display props to complement your jewelry displays. You also may want to consider rolling totes and carts for easy mobility.

Follow the show rules. Know and follow the rules according to the list of rules provided by the craft show organizer. The rules let you know what time to arrive, where to park, contact information, and more.

Share a booth with another artist whenever possible. If you need a break or want to get a bite to eat, it's great for someone to keep an eye on your stuff. If the show requires a tent, it helps to have a friend help unload our vehicle and set up the tent.

Stage a live demo. Showcase your technique and talent in making jewelry. Make a simple sign letting customers know when you'll be performing a demo.
Always be friendly. Welcome and greet customers with a smile. Acknowledge their questions but refrain from talking too much to let customers shop in peace.
Answer questions. Be friendly even for unintelligent questions. Keep your sense of humor. Tell them about your process and designs to indulge them about expensive costume jewelry.
Be available. You don't want buyers to think you're too busy caught up in your book or playing on your phone. Grab something to eat or take a bathroom break before the crowds hit.

Have a raffle and freebies. To grow your mailing list, it requires customers to provide their contact information to contact them about your future events. Also, people love the idea of winning something for free. Offering a pair of inexpensive earrings attached to your business card is a great way to get attention and be remembered by customers.

Have lots of change. Bring about $100 or more in small bills and change with you. Keep all loose change, don't trade it in at a coin counting machine. However, it would be best if you kept your money box out of sight. Use a cigar box or apple crate to hide your cash box.

Keep excellent records of craft show expenses. Keep an accurate record of all your expenses, including mileage, booth supplies, costume jewelry supplies, display props, and booth fees, all of which can be deducted from your taxes.

Don't leave early. Move your vehicle immediately after unloading. The craft show organizers put lots of time into creating fabulous events, and you should be respectful by obeying the rules.
3. Vintage Boutiques
You will always have an advantage in boutiques as they often look to purchase valuable vintage costume jewelry and clothing from sellers. The store owner will either consign your stuff or instantly pay you cash.
Alternatively, some hair salons and spas offer small spaces for artists or sellers. For a fee or a percentage of sales, they will market your bling costume jewelry.
4. Print or Online Classified Ads
Print and online classified ads are an effective way to communicate with potential buyers. Print ads can include a town newsletter, small newspapers, national publications, and local or national magazines. Also, consider jewelry publications geared toward collecting.
Your best bang for your buck is probably online classifieds. There are benefits to selling on free classifieds online, including cost-effectiveness, unlimited web traffic, no geographical boundaries, and high margin profits.
5 . Flea Markets and Antique Malls
Antique malls rent stall space to sellers where you either operate your own booths, or the mall has full-time employees who handle sales, taxes, and record keeping.
Like antique malls, flea markets rent table space or booths to sellers, where most markets require sellers to handle their own sales. Flea markets may be held periodically, such as on weekends or designated days. These markets are appealing to a wide variety of buyers and can bring in a lot of business for sellers.
6. Buy Costume Jewelry Search
If you are looking for places that buy costume jewelry near you, take a look at Near Me Quest. Also, use their search form if you cannot find what you're looking for.
7. Pawn Shop
You can directly sell your unused and unwanted jewelry to pawnshops like PawnAmerica with guaranteed cash payment on the spot. All jewelry conditions are accepted whether the chains are broken or only have a single pendant or solo earring. The pawnshop may ultimately melt down the metal, so they only care about the carats and weight.
To search for pawn shops near you, enter your zipcode here.
Sell Costume Jewelry Online
There are sites selling costume jewelry online that help provide authenticity and assurance to buyers. You can also start your own website storefront and sell directly to consumers using web hosting companies' user-friendly tools. Also, some costume jewelry buyers advertise online for pieces they are seeking.
8. Somewhere in Time
Somewhere in Time claims to have the most extensive collection of vintage jewelry on Long Island. They buy and sell things like bracelets, necklaces, earrings, tiaras, and more.
The online jewelry store says real estate agents, attorneys, and financial professionals sell them unwanted goods. Contact Somewhere in Time for a free appraisal of your items here.
PawnGuru can let customers receive offers for unwanted items they want to sell to pawn shops in their area. Founded in 2014, it's a tech-based platform that allows consumers access to fast cash. Local pawnshops compete for your stuff and either offer a loan or purchase your items.
Learn how PawnGuru works and buys customer jewelry near me.
10. Mark Lawson Antiques
The Mark Lawson Antiques shop is a premier buyer of estates, including vintage jewelry. They tend to consign items over $2,000 and consider buying and paying cash if it's under $2,000.
According to the online antique buyer, they are insured, bonded, and typically can offer more than many competitors.
11. Bergen Pickers
Bergen Pickers is a place with six easy steps to buy your old costume jewelry.
Contact Bergen Pickers
Carefully package your stuff and ship it to them
Their Pros will inspect your items
Bergen Pickers will make an offer to buy your old jewelry
Accept the offer and get paid or decline, and they'll ship back for free
Get paid instantly in cash via PayPal, or they'll send you a check
Bergen Pickers buys bracelets, brooches, earrings, necklaces, pendants, pins, rings, and watches.
12. John John The Leprechaun
John John The Leprechaun is a place that buys costume jewelry for cash. They will come and sort through your stuff if you live within 25 miles of their Dearborn, MI location. Otherwise, they will pay for free shipping if you don't live nearby. If you agree to sell your stuff, they'll either wire transfer the funds to your bank or pay you via PayPal.
Vintage Cash Cow
Selling vintage costume jewelry online is a breeze with Vintage Cash Cow. You can send the company your vintage costume jewelry (in any condition!) and get a simple, quick one-time payment. The best part is, you don't have to pay for shipping.
Once you contact Vintage Cash Cow, they'll send you a product guide and pre-paid shipping labels to put on your box.
There's no limit on the number of products you can send; you can fit in as many pieces of jewelry as you can. You'll be paid for each item with a same-day bank transfer or check.
You can choose from Vintage Cash Cow's home pick-up service or use a local drop-off point. Shipping is closely tracked, insured, and free.
Used Jewelry Buyer
Used Jewelry Buyers' goal is to celebrate the glitz and glamour of old Hollywood jewelry pieces, aiming to make them accessible to everyone, including those who couldn't afford the pieces otherwise.
This company buys every type of valuable costume jewelry regardless of the condition it's in. If you want a quote before sending them your jewelry, you can use their website calculator to see how much your jewelry is worth.
Used Jewelry Buyers also offers excellent customer service over the phone. You can obtain a quote so that you know exactly what you will be paid for each piece.
62 Days
Another popular website that you can check out to sell your custom jewelry online is 62 Days. They have a panel of expert jewelers who carefully analyze your pieces based on the pictures and information that you provide, which gives you the best quote.
They're known for their competitive rates and secure transactions, which are only enabled through reputed payment processors like PayPal, Neteller, Moneybooker, or Google Checkout. 62 Days deposits your payment directly into your bank account if you want.
Your products are picked up by FedEx and are tracked and insured throughout the transit.
Here comes the best part: unlike other online stores, 62 Days allows you to buy back your own pieces at the same price you sold them at. There is no extra charge for processing, restocking, or shipping.
Considering their reputation for seamless free service, transparency, and privacy protected by TRUSTe, 62 Days is a reliable service.
Pabbly
Pabbly isn't for people looking to sell their costume jewelry collection in a one-time sale. However, if you're a retailer, manufacturer, or any business that deals with costume jewelry, Pabbly could be a great platform to boost your sales.
You'll have to list your jewelry items for free, and set up a subscription for using Pabbly's platform. You can sell as many pieces as you want, with no commission charged on any sale.
Also, Pabbly offers quite a few payment options for both seller and buyer, which makes financial transactions easier.
FAQs
Is my costume jewelry worth anything?
Finding out if you have valuable costume jewelry is not easy to the untrained eye, but there are a few things to inspect. Here are five tips to determine if your costume jewelry has value.
Inspect the jewelry mark. The name or stamp will be found on most high-quality costume jewelry. Coco Chanel, Monet, Trifari, and Wiess are examples of high-end designers. Though, identifying the marks can be difficult to find without a jeweler's loop.
Is there any green? Check for any green residue or if the finish is tarnishing. If so, it's cheap and not an expensive piece to resell. Your sweat reacts with the copper in the jewelry causing the green tint on your skin. Copper is a cheaper metal used in costume jewelry. Though green skin isn't harmful to your health, occasionally, it does cause an allergic reaction.
Are the details perfect? Inspect the design details on the back of the jewelry. If things are not uniform, sloppy, or running together, it's likely cheap. If everything looks uniform and clean, then it's of higher quality.
Check the weight of the jewelry. When determining the value of chains, heavier and longer tends to be more valuable.
Check the prongs. Vintage costume jewelry with a lot of brilliant stones all set with prongs can be precious. Sometimes the pieces are as valuable as fine jewelry. It is essential the trinket is vintage, in good shape, and has many brightly colored clean stones all set with prongs.
How do I redesign old jewelry into something new?
Make arm bracelets by wrapping necklaces around your wrist
Accessorize necklaces with the hanging parts of decorative earrings
Make new combinations from old beaded necklaces
How do I repurpose old cheap jewelry?
Bedazzle a belt buckle or sandals
Turn vintage pieces of jewelry into bookmarks
Bejewel napkin rings
Repurpose jewelry into vintage magnets
What to do with unwanted costume jewelry?
Many places can benefit from you getting rid of unwanted costume jewelry. Many of these pieces won't have any resale value but are too nice to toss in the garbage.
Donate the pieces you no longer want. Many charities accept fine jewelry donations, including Goodwill, Support Our Troops, and the Salvation Army. If you want to recycle costume jewelry for someone else's benefit, look into organizations such as Suited for Change, I Have Wings and Dress for Success.
It is possible to sell old jewelry, but doing so requires substantial time and effort, including getting your items appraised. Additionally, you'll have to decide whether you want to sell online or at a local store, which will require comparison-shopping and research.
Are there pawn shops that buy costume jewelry?
Pawnshops will buy jewelry but prefer it to be either expensive or valuable vintage because it helps flip it to the next person for a profit. They will be happy to make a bid if you are getting divorced and getting rid of your ring. Depending on the quality, a pawnshop may even buy costume wedding jewelry.
You can also get some quick cash if you inherited some old jewelry without sentimental value.
Does Goodwill take costume jewelry?
Absolutely! Yes, Goodwill takes cheap costume jewelry to recycle for other shoppers. Donating gives you the satisfaction of knowing that someone else will benefit from your unwanted goods.
To help determine your donations' fair market value, Goodwill is happy to provide a "Value Guide" that offers average prices in their stores for items in good condition.
You may donate in their stores from Monday to Saturday, 9:00-7:00 pm and until 5:00 pm every Sunday.
Summary
Isn't it amazing to know that you can make some cash by selling unwanted costume jewelry you don't even need? You always have an option to sell them online if you're worried about visiting local shops due to the COVID-19 pandemic. Take comfort in your home and get paid cash selling unwanted goods.