Accidents happen regularly, more often than not, with no warning. Even if you are extremely careful, you may still be a victim of someone else's negligence, which may result in personal injury.
Whether this occurs when you are walking on the street or even at work, it's fundamental that you take action even if you believe the injury is minor. If this happens to you, it may be a very emotional time for you and your family.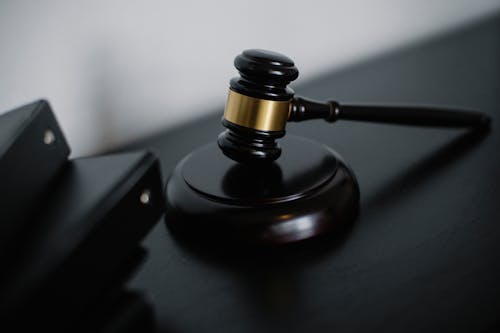 If you have no experience dealing with such cases, you may feel confused about what to do next, and you may have many questions popping through your head. It's one of the reasons it's recommended that victims of personal injury consult with a professional attorney to guide them through the process.
In this article, we will discuss everything you need to know about personal injury cases so that you can be ready to deal with this and follow the appropriate steps.
What is Considered Personal Injury?
A personal injury case essentially involves any injury to your person, including your mind, body, and emotions. Property damage is not covered in personal injury cases. There are a few examples that result in a legal case if you suffer from an injury.
What Personal Injury Cases are Legally Covered?
Workplace Accidents
Certain jobs carry several known risks to the employee. For example, people working in kitchens know they have to handle fire and sharp objects that can cause damage if not handled appropriately.
However, there are potential hazards in most jobs. It's why every building goes through a thorough health and safety check, and every employee should be trained on health and safety in the workplace. Examples of workplace accidents include lifting heavy weights (if it's not part of your job role) or even slipping on a wet floor. If this occurs to you, you may have grounds to claim compensation and sue your workplace.  
Road Collisions
Road accidents occur more often than we would like. Many accidents occur due to poor weather conditions as well as a driver's negligence and carelessness.
Thousands of victims suffer severe harm after experiencing a car accident – some are permanently disabled while others die. It can be tricky to pursue such cases legally as it's not always clear to prove negligence; however, this is certainly something you can discuss with an attorney.
Medical Malpractice
Most of us expect that the doctor will know what they are doing perfectly. However, we forget that they are humans just like us, and unfortunately, humans make mistakes. Although this does not happen very often, a doctor may give you the wrong treatment or prescribes you the wrong medication.
If the mistake is noted early on, it will not have any issues. However, all medications have several side effects, and some can harm our health significantly, especially if you don't need them. These cases are challenging if you want to sue the health practitioner as you will have to prove that there was medical negligence on their part.        
Construction Accidents
Construction sites are a major hazard for pedestrians. Most of us avoid these areas; however, this is not always possible. Although there is usually a lot going on in construction sites, they should follow appropriate measures to ensure the space around them remains safe for the public.
Also, it's not your responsibility to exercise caution around the construction sites; disregard from constructors can result in injury to yourself.
Criminal Law
Personal injury does not always occur because of an accident. Some incidents occur where the perpetrator intends on harming you. If you find yourself in this situation, you must seek the support of a legal attorney as soon as possible. An attorney can support you to obtain compensation and ensure the perpetrator is sentenced for their actions.
What Do I Do If I am Involved in An Accident?
If you are involved in any type of accident, it can be scary and overwhelming. If you have never been in this situation before, you may not necessarily know what to do. Below we provide the steps you must take to handle the situation successfully.
Seek Medical Support
The first thing you want to do, no matter the type of accident you are in, is to contact emergency services. It does not matter whether this is at work or a road collision.
You will need to be assessed by a doctor to ensure that you don't have any injuries. It's a necessary step even if you think you are in good health. You may have suffered internal injuries that you are not aware of. Furthermore, medical records can be used in your case.
Gather Evidence
Gathering evidence may be the very last thing you want to think about after an accident, although it is a fundamental step. It's vital if you end up having to go to court to fight for your case.
Start by writing down the details of the event as you remember it. Your memory will be its best straight after the incident. Additionally, if possible, take pictures of the scene of the accident and any injuries suffered. You can also gather statements and contact details of any potential witnesses that can testify in your favor.
Report The Accident
If the accident happens on the road, call the police. If it happens at work, you will need to contact your manager and your health and safety lead. All of these steps are vital to ensure that similar incidents can be prevented. The report with police or health or manager also acts as evidence of the accident, which you will need to claim compensation.
Consult With a Lawyer
Consulting with an attorney is essential to help you with a variety of personal injury cases. You will need to find a professional that has expertise in the particular area of injury. The attorney will help you with accident settlements which is essentially money to help you with your recovery.
Focus on Your Recovery
Being involved in an accident can have several impacts on you and your loved ones. You may need to regularly attend doctor appointments or take time off work to recover from your injuries. Even if you did not get major physical injuries, your emotional well-being might be affected due to the traumatic experience. Take the time to rest and recover. Do not rush so that you can quickly return to your everyday life.
Why Should I Hire a Lawyer?
Some people may decide to fight their case on their own without legal support. Even though this is okay, not everyone understands how personal injury cases work.
You may think that it's straightforward, but you will quickly realize that many legalities and factors are involved. Attorneys that understand the law and have experience with similar cases will increase your chances of a successful outcome. In addition, lawyers also have professional contacts and can liaise with all of those involved.
Leaving things with the professionals enables you to focus on yourself and your rehabilitation.
How Do I Find The Right Attorney?
One of the best ways to find attorneys is by looking online. Make a list of professionals that meet your criteria. Contact each one of them and meet face to face to assess whether they are for you.
On the other hand, if you know someone who has been involved in an accident and has had a good experience with an attorney, you can ask them for recommendations.
What Kind of Compensation Can I Get and Is A Settlement Taxable?
The compensation from the settlement will depend on your case, the injuries, and the evidence available. Usually, settlement payments for personal injury cases are considered income but are not taxable.
Be Aware Some Cases May Take a Long Time
You must understand that every case is different and that your case may take some time. The cases are not as straightforward as you would think. You will need to gather substantial evidence and prove there was negligence on the responsible party's part.
Be patient and do not expect things to happen quickly, although having a lawyer may speed things up.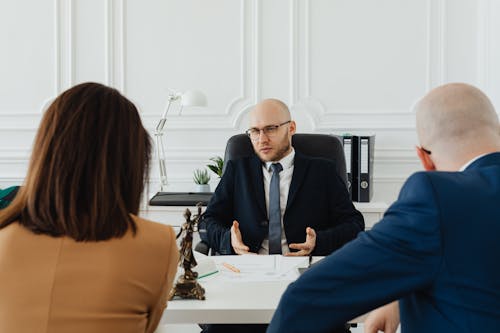 Handling a personal injury case is complex, and there are many legalities to take into consideration. Focus on your recovery and let the professionals manage the case for you.
The article should provide you with all the information you need to know about personal injury cases to get started.