Transcribing is an excellent job for those who want to work from anywhere on their own time and schedule. It's an ideal hustle for stay at home parents with small children. You can do a quick transcription while the kids nap, at night while they are asleep, or during your free time.
Online transcription jobs for beginners are practically always paid based on production per audio minute converted to text.
Good online transcription jobs are hard and require a lot of skill, focus, accuracy, and speed. It's a non-phone job that takes concentration, whether you are a beginner or a pro.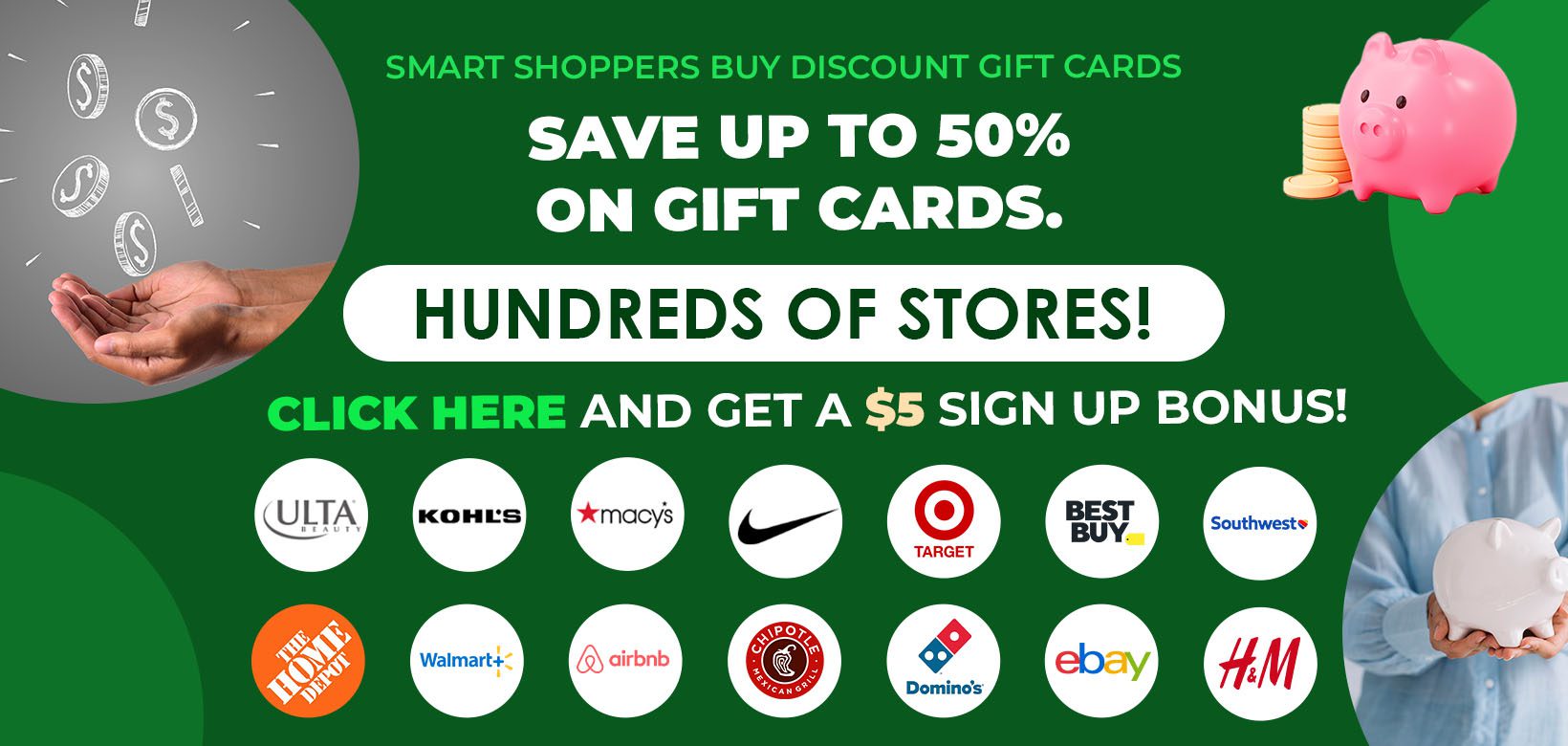 What Is Transcription Services?
Transcription is similar to data entry jobs that involve typing. The task comprises listening to the pre-recorded audio file and typing all the spoken words verbatim in a document for review.
Transcribing is ideal non-phone work from home jobs for people who don't like talking with others or doing customer service.
How To Become A Transcriptionist?
TranscribeAnywhere sells a Pay-As-You-Go three package course to learn to transcribe. They refer to the online training program as "a truly all-inclusive online education system for general transcription."
You can learn from one of the best companies in the industry. It's an actual course and not another self-help eBook download.
The American Association of Electronic Reporters and Transcribers deems TranscribeAnywhere.com as an organization that can offer certification. All entry-level freelancers that complete and pass the final test will become a certified transcriptionist.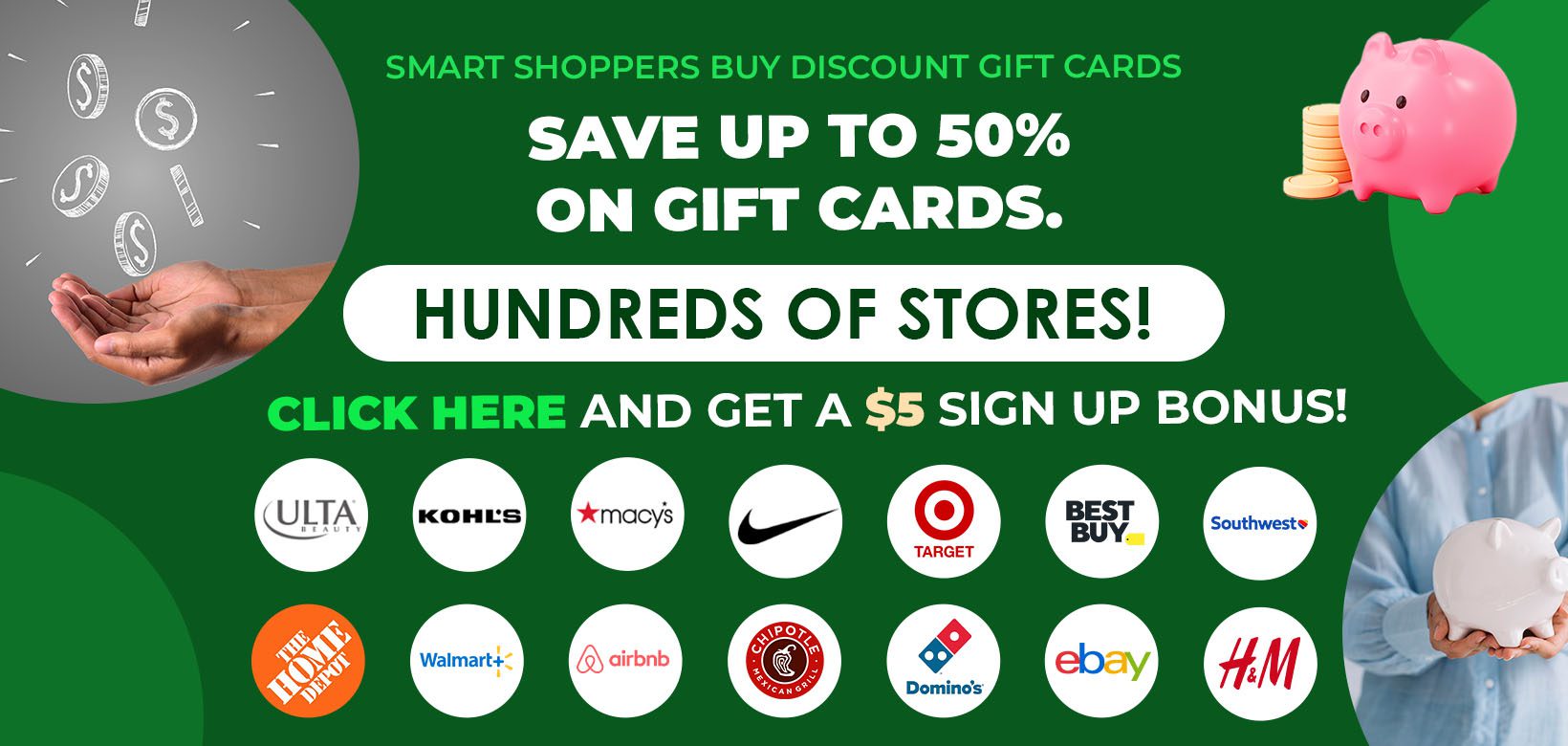 Freelancers can work legit online jobs that pay weekly by transcribing from home.
Transcription Skills Needed
Excellent listening skills – Concentration and staying attune of the material is crucial. Can you tell the difference between voices that sound similar?
Accents – Can you understand people who have slight to heavy accents in loud rooms?
Accurate typing – Accurate speech-to-text is vital
Pretty good typist – 50 words per minute minimum with a target of 65-70 or higher
Details – comprehension, and intuition is important when trying to understand difficult audio
Language Proficiency – Firm grasp of grammar, vocabulary, and punctuation
Industry jargon – Researching and comprehending dialogue in specific industries is vital to do the best transcription job.
Style writing – Consistent and uniform format style in writing. It makes it easy for clients to read and comprehend the finished products.
Time management – You need to complete the job once you commit. Must have appropriate time expectations and time management skills to finish.
Computer proficient – Working knowledge of Microsoft Word, email, and, ultimately, the transcription software. Plus, many software packages encourage you to use a foot pedal to control the audio speed.
Infinity USB Digital Foot Control with Computer Plug (in-USB2)
Infinity 3 Function USB Foot Pedal/Switch
Sturdy and durable design and ultra-heavy-duty micro switches to ensure countless hours of trouble free performance.
The ergonomic design includes a wide, central, sloping Play pedal and the large size enables you to easily move your foot from the Play to Fast Forward or Rewind keys.
We earn a commission if you click this link and make a purchase at no additional cost to you.

What Transcription Equipment and Tools are Needed?
The tools needed for an online transcription job include:
Good computer – The most current computer you can afford to process the audio files and your typing without lag.
Stable internet connection (no dial-up)
Open PayPal account to receive money – It's free. Most jobs that pay through PayPal are for U.S. residents. Here's a video on how to open a PayPal account to receive money for entry-level workers without an account.
Audio transcription software – Each company will require you to download software that works on their respective platform. Popular transcription software is Express Scribe. Nearly all the top companies do not charge for software, but there are some exceptions, see below.
Foot pedal – Control the playback of the audio file with the software so your fingers can continuously type on the keyboard and at a comfortable pace.
Ergonomic desk chair – Good quality chair will make a difference to your neck and back after typing for hours. Here's a more reasonably priced and highly-rated ergonomic chair that's well under $1,000.
Best headphones for transcription you can afford – Block any surrounding sound to hear different voices and accents clearly
ECS WordSlinger USB Overhead Transcription Headset
AMAZING AUDIO QUALITY– This overhead transcription headset can turn low quality or low volume recordings into crystal clear audio files with its dynamic sound reproduction.
BUILT IN SOUNDCARD – The USB headset comes with a premium in-line built-in soundcard that is capable of bypassing computer sound cards.
COMFORTABLE – Designed for maximum comfort to provide users usable headset that can reduce fatigue from extended period of time transcribing.
We earn a commission if you click this link and make a purchase at no additional cost to you.

We earn a commission if you click this link and make a purchase at no additional cost to you.

Minimum Typing Speed for Transcription
Most online transcription jobs for beginners and professionals either do not have a minimum required typing speed, words per minute, list, or it's very low. The services are less concerned with speed, but instead, emphasize the accuracy of the transcript completed.
Pointing out the obvious, you will make money faster if you're a speedier and accurate typist.
Your pay is primarily determined by how many minutes of audio you transcribe. You are not paid based on how long you spend completing the work.
Generally, 70 words per minute is a good target for transcription jobs from home for beginners. Some employers list a minimum as low as 50 words per minute.
We suggest using a free typing website to improve speed and accuracy through exercises.
Keybr – Free Typing Tool
Try Keybr to practice typing and increase your speed for free. They offer seven languages and three skill levels.
Work From Home Jobs That Pay Weekly
Most of the transcription services are work from home jobs that pay weekly. Expect to open a PayPal account to get paid if you don't already have one.
Online Jobs Without Investment
2 out of 15 online transcription jobs listed below are without investment.
After you pass the tests and are officially hired, Tigerfish freelancers must download and pay approximately $200 for the transcription software. It's a highly regarded employer, but we have many other free online jobs that pay daily and weekly.
Also, 1-888-TypeItUp has a one-time and non-refundable entrance exam fee of $59. Again, they are highly regarded and are the only top paying transcription company that hires home-based residents from California in our review. If you live in California and are experienced, then the $59 may be worth considering.
These additional costs are barriers to employment, but there are potentially some long-term trade-offs that pay-off over the long-term.
Best Companies To Work From Home In California
According to our research, there are no transcription opportunities that let you work from home without investment and no experience in California. But, with some experience and for a fee, there is an option.
Starting January 1, 2020, California prohibits companies from classifying its residents as independent contractors. The California bill was intended to force ridesharing companies to classify drivers as employees. Unfortunately, the law also affected other freelance workers like actors, editors, film and tv workers, musicians, photographers, writers, and online transcription jobs from home.
But, 1-888-TypeItUp is setting itself apart from most competitors by offering an option for California independent contractors, but it comes at a cost. Read our 1-888-TypeItUp review below.
Top 15 Work at Home Online Transcription Jobs or Beginners
We have researched and found over a dozen legit online jobs and trusted best online transcription companies to work for. The pay and flexibility make it a great home-based business to make money fast.
1. TranscribeMe
TranscribeMe tends to be a popular option for beginners with no experience needed. There is no application fee with TranscribeMe.
Types of transcription performed at TranscribeMe includes:
Educational videos
Podcasts
Medical
Videos
Clients include BNSF, Cisco, Deloitte, Facebook, Harvard University, Kaplan, Oracle, Pandora, Salesforce, The Boston Consulting Group, and more.
Independent contractors must be at least 18 years old with no maximum age limit.
Job Descriptions and Payscale
The base pay rate for a general transcription will pay $15 per audio hour for beginners, with most files ranging from 2-4 minutes each.
Here are the current TranscibeMe payscale and respective job descriptions that range $7 to over $50 per hour.
Joining TranscribeMe Process
Create a new account – Questions include transcription experience and languages
English exam – Must pass an English Entrance Exam at no cost to you. The only required equipment is a computer, stable internet connection, and the latest Chrome browser version. Download and read their style guidelines before taking the exam. You should have a command of punctuation and grammar in the English language.
Invitation to TranscribeMe Community – You will receive an invite to their social network. The community allows you to ask questions to both staff and transcribers worldwide.
Request audio to transcribe – Under the 'Jobs' tab, you can request audio transcription jobs. Type in the provided text box on the website and click submit once complete to receive your credit.
Request PayPal payment – You can request payment sent via PayPal once your account reaches a minimum of $20.00. Transcribers can work from home and get paid weekly upon request.
Advanced pay opportunities – There are opportunities to join special teams to get paid higher rates.
Here is an online tutorial on how to pass the TranscribeMe exam
How many times can you take the TranscibeMe exam?
TranscribeMe effectively allows four tries for each section of the exam. The applicants can attempt the whole exam twice, and one retry for each section. If you fail these attempts, then the applicant must wait 30 days before gaining access to two more attempts with retries. If you fail again, then wait another 30 days and so forth.
Now Hiring at TranscribeMe
During COVID, TranscribeMe is experiencing a hiring surge.
Here are the details:
Team 1
Prior transcription experience is beneficial.
Each hire is responsible for transcribing audio or video files of various lengths with a high degree of accuracy and within a reasonable timeframe.
The pay rate starts at $25 USD per audio hour. You can move up to the Quality Assurance team, with training and more experience working on our projects where the pay rate can go as high as $60 USD per audio hour.
Candidates must be US citizens who can provide a valid US ID and are willing to undergo a background check.
Visit https://workhub.transcribeme.com/Account/Register to create your account and take the Special Styles English Entrance Exam to start.

Team 2:
No experience is necessary.
You'll be provided resources so you can learn as you go. You can receive guidance from internal staff and support from our wonderful online community.
Each individual is responsible for transcribing audio files of various lengths within a reasonable timeframe according to our specific style guide.
No background check is required to start.
Visit https://workhub.transcribeme.com/Account/Register to create your account and take the English Entrance Exam to start.
2. CastingWords
Since 2005, CastingWords has served over 10,000 customers and completed over 175,000 audio transcriptions online. They are known for their flat-fee transcription services based on your budget and timeline. Clients include ABC, BBC, NASA, SAP, Wall Street Journal, and more.
CastingWords has a variety of jobs for beginners and pros, including transcription, grading transcripts and edits, improving and editing, and approving the edits. Some available jobs require higher badge ratings.
They hire freelancers from the U.S., Canada, and other approved countries. No experience is needed to work for them.
CastingWords allows you to pick an assignment from their 'Available Jobs' list and listen to an audio file before accepting the job. All tasks have a time limit and must be completed before their respective deadline, or your badge rating score may be reduced.
The work will be graded by CastingWords staff, or other freelancers once submitted. You will get paid upon satisfactory approval. Beginners will face more scrutiny and reviews so that the approval process may take longer for entry-level workers.
CastingWords Job Requirements
18 years or older
Live in approved country or state (excluding California)
Independent contractor
No experience needed
Valid PayPal account – CastingWords will pay the PayPal fees associated with your earnings.
Are You Required to Take a Test at CastingWords?
Some workers will be required to take a transcription test based on a brief biography. The test is an introduction to assignment formats and allows CastingWords to verify your work is accurate and the usage of proper English. Here is their Quick Start Guide.
If you are led directly to their Dashboard upon account creation, then you are not required to take the transcription test.
How Much Does CastingWords Pay Writers?
Many jobs are bonus-based and will depend on the grade you earn from accuracy. The "Avg Pay" column shows the total payment if you earn an average grade of a 7. Receiving an 8 or 9 grade will pay more while a 5 or 6 will make less.
The grading system works as follows:
Grade 0-4: not paid
Grade 5: get paid the base pay amount
Grade 6: 1.5 times base pay
Grade 7: 2.0 times base pay
Grade 8: 2.5 times base pay
Grade 9: 3.0 times base pay
Transcribing freelancers will get paid weekly via PayPal on Friday's.
3. GMR Transcription
GMR Transcription translators and transcriptionists can make between $1,000 to $3,000 per month. General transcription positions require no experience. The pay scale will vary depending on the type of assignments and your skills.
For example, court, insurance, and focus group transcriptions will pay more per audio minute vs. a podcast. You will make more money faster if you choose more difficult audio files with expedited turnaround deadlines. Your earnings will increase along with your experience.
They provide valued feedback to their independent contractors to help them grow experience, proficiency, knowledge, and earnings. The continuous team-approach growth of their contractors has led to a lower staff turnover rate.
Jobs
GMR states they require no fees, and no experience is needed. They do more general transcription and do not hire for legal or medical jobs. It's a great place for online transcription jobs for beginners. There are no registration, no testing fees, and no investment to work from home.
They do ask their typists to accept a minimum of 4 hours of audio files per month.
Financial Transcription
As it sounds, financial transcription is transcribing audio files and video content from the financial industry. The type of financial assignments include:
Annual general meetings
Business surveys
Financial reports
Interim reports
Sales reports
This is one of GMR's specializations vs. its competitors. Financial transcription is not easy and requires the independent contractor to understand the industry jargon.
GMR Transcription Pay
GMR doesn't disclose pay rates before being hired, though it's generally believed to be between $0.75 to $1.00 per audio minute. The rates are based on the following factors:
Number of speakers
Quality of audio
Turnaround time
See current GMR job openings here
GMR Transcription Test
A general transcriptionist does not require prior experience or education, but they have some suggestions before taking the test. Advice on how to pass the GMR test:
Equipment ready – Restart computer ahead of time to free memory and close other applications. A stable internet connection and comfortable headphones.
Typing speed – Work on increasing your speed
Practice – Practice transcribing ahead of the online test
Grammar – Understand grammar, spelling, and punctuation
Study style guide
Proofread – Reread and spell-check before submitting
Keep practicing – Don't give up and keep improving your skills
4. Quicktate
Since 1999, Quicktate is a legit work from home company that hires online transcription jobs for different needs. Clients include Allstate, CNN, Coca-Cola, Ford, Korn Ferry International, Mutual of Omaha, Wells Fargo, and more.
The audio-to-text assignments include voicemail messages, legal files, memos, letters, medical files, conference calls, phone recordings, and more. All the audio files are less than 5 minutes each.
The independent contractors are allowed to set their hours and work as many or as few hours per day. The platform is open 24/7.
Through their iDictate division, they also offer dictation services. The freelancer can dictate documents. It's the reverse of transcribing for people who want to listen on the go vs. reading documents.
Quicktate Job Requirements
References – 3 references on your application (non-family members)
Accurate punctuation, grammar, and spelling
Pass quiz for each language and specialty, ie, Spanish, legal, medical, law, etc
Typists can accurately listen and type verbatim what they hear
Professional transcriptionists and not entry-level beginners
Background check – $20 fee and no convictions, misdemeanors, or felony on your record
Quicktate Pay
Quicktate contractors get paid to transcribe one cent for every four words done correctly. The audio files will range from a couple of minutes for a voicemail message to several hours for a podcast or conference call. Medical transcriptionist jobs are paid one cent for every two words due to the technical nature of the material.
Independent contracts can work from home and get paid weekly through PayPal.
5. Rev.com
Rev offers remote video and audio-to-text jobs that provide freelancers and customers a better experience since 2010. They want freelancers to have the freedom to set their hours, choose their work assignments, and work from anywhere.
Rev's goal is to create great work from home online jobs. Freelancers do not have a minimum requirement to remain active.
Rev has serviced over 170,000 customers, 4.6 out of 5 review score, and 99% accuracy guaranteed. Trusted customers include Visa, Marriott, Viacom, CBS, PBS, and more.
They claim to have the largest network of professional transcriptionists in the United States. Jobs include business, legal, academic, personal, closed captioning, subtitle, podcasts, interviews, and focus group transcription.
Rev Transcription Job Process
Sign up
Take grammar quiz – Listen and submit a transcript to demonstrate your command of the English language and style ruling.
Approved – Once you pass the quiz and are approved, then you can start working right away.
Choose job – Search through potentially hundreds of online transcription jobs that best meet your interest.
Get Paid via PayPal – Rev.com will pay weekly using PayPal every Monday for all audio and video files transcribed the prior week.
Rev Transcriptionist Pay
Revs says the pay ranges from $0.30 to $1.10 per audio or video minute.
According to Rev, the average transcriptionist completes 15 jobs and gets paid about $156 per month. The average figure includes both beginners and pros.
They are not the highest paying place to work for but don't have minimum audio hour requirements.
Freelancers will get paid weekly via PayPal.
6. Scribie
Scribie is a transcription service with clients, including Toronto Public Library and Deloitte. Since 2008, their freelancers have reviewed and transcribed over 820,000 minutes of audio and paid over $2 million. Over 30,000 online transcription jobs from home have been hired since inception. Scribie provides services for business, interview, and legal transcription with 98% or higher accuracy.
No experience is required to apply. The application will be reviewed within one business day. If approved, you will be required to pass a transcription test. You are limited to 10 test attempts only. Practice listening and typing before taking the test.
Once approved, you will be able to preview available jobs and select the ones you like.
Job Requirements
Scribie job requirements include the following:
Command of the English language
Interpret conversations
Computer and stable internet connection
Headphones or headset
Latest version of Chrome, Firefox, or Safari web browser
Verified PayPal account to receive payment
U.S. and non-U.S residents as long as you have a valid PayPal account
Cannot accept California residents as Scribie is AB5 compliant.
Scribie Pay
They pay $5 to $25 per audio transcription hour. For example, the payment for a six-minute audio file can vary from 50 cents to $2.00.
Scribie also pays a monthly bonus of $5 for every three hours completed per month.
Daily Pay
There is no minimum limit to request a withdrawal. Your funds will get paid via PayPal within one business day. It's one of the free online jobs that pay daily.
7. SpeakWrite
SpeakWrite started in 1997, offers both legit transcription services and dictation to over 65,000 clients. They charge a per word rate to transcribe with a minimum of 100 words per job.
They specialize in legal and general transcription services plus insurance adjusters, business, Spanish translation, private investigation, government, law enforcement, and law firms.
SpeakWrite Jobs Application Process
Here are the following steps to apply for a transcription job:
Begin application – Establish username and password
Take the test – You must pass 60 WPM minimum and at least 90% accuracy
Sign Confidentiality Agreement – Complete work history and availability
Complete training videos – Watch training videos and complete quizzes
Training jobs – Download the SpeakWrite software and practice with training jobs before live gigs.
SpeakWrite Requirements
SpeakWrite hires skilled professionals with at least one year of experience and doesn't hire beginners. Here are the following requirements:
60 words per minute minimum
90% accuracy
At least one year of experience
Pass background check
Schedule a minimum of 15 working hours per month
Legal resident of the U.S. or Canada, excluding California
Fluent in English
Proficient in Microsoft Word 2007 or current
Excellent listening skills
Equipment and Software Tools Required
Windows OS 7 and newer
Microsoft Word 2007 and newer
Microsoft Internet Explorer 8.0 or newer
Adobe Acrobat Reader 8.0 or newer
Windows Media Player 10 or newer
Earphones or headphones to listen
Foot pedal – controls playback audio with software (amazon link)
SpeakWrite Pay
SpeakWrite, as of this writing, says the average monthly pay for a transcriptionist is $450, and the top monthly is $3,400. You'll be paid $0.005 – $0.006 per word.
They pay freelancers in the U.S. by check or direct deposit twice a month. In Canada, contractors get paid only by cheque.
8. Tigerfish Transcribing
Tigerfish transcription is one of the oldest text-to-audio services since 1989. For over 20 years, they've been working with journalists, filmmakers, and video producers. The type of work includes police interrogations, interviews, and documentary film footage on audio files.
Tigerfish features a legitimately impressive list of clients including The New York Times, GE, Charles Schwab, USA Today, AT&T, Nike, Sony, Microsoft, ABC, ESPN, Accenture, Newsweek, Dunkin Donuts, Airbnb, Wells Fargo, MSNBC, Wall Street Journal, Rush University, United Way, Gap, NYU, Visa, Morgan Stanley, and many more.
Tigerfish Requirements
Though they don't require experience, though they do have some requirements expected of their independent contractors including:
U.S. citizen or legal resident
18 years old
Native English experience
Pass a test by transcribing 15 minutes of sample audio files
Fast and accurate typing speed
Ability to write well
Attention to detail
Understanding of grammar
Ability to listen for meaning
Transcription Equipment Required
Phone number where you can be reached regularly
High-speed internet access
Windows-based computer only
Download free software for the quiz but required to purchase transcription software if you continue to work for Tigerfish
Tigerfish Transcription Pay
Tigerfish currently pays $0.005 per word.
This may not sound like much money, but it adds up depending on your typing skills. If you type 50 words per minute, then you'd be making around $15 per hour. Beginners can expect to make less at the beginning as they learn to listen and type verbatim at the same time.
Tigerfish Transcription Reviews
Tigerfish transcription reviews do not like them for a home-based job. The reason?
You need to spend about $200 and buy PowerPlay for Windows Media software for Windows.
I need to pay for a job? This is a deal-breaker for most job applicants. Our list has many better online jobs without investment.
9. Verbal Ink
Verbal Ink, a division of Ubiqus, offers legit transcription services, editing services, and translation services. Clients include students, interviewers, multi-national conglomerates, small businesses, and ivy league universities. Since 2003, they've employed many seasoned and qualified transcriptionists.
Verbal Hiring Process
Transcriptionists are required to pass a comprehensive employee screening process. They are looking for trustworthy and reliable employees while running a background check.
Verbal Ink requires a resume and cover letter in PDF or Microsoft Word format. Cover letters are necessary, or the resume will be rejected. Use the job registration form to submit your cover letter and resume.
They are always looking to hire the best transcriptionists in the industry. They will contact you if your resume fits their current needs, or if not, they'll keep it on file. You will be required to pass an English test to be accepted.
Verbal Ink Pay
Their rigorous hiring process allows them to pay a living wage and makes them a sought after employment company with a good reputation.
10. Daily Transcription
Daily Transcription hires online jobs for beginners, entry-level, and seasoned work from home freelancers. They've transcribed millions of hours of audio for thousands of clients. The industries served include corporate, entertainment, legal industry, and academic institutions. Clients listed on the site are ABC, Bank of America, BET Networks, ExxonMobil, HBO, NBC Universal, Red Bull, University of Oregon, Univision, and more.
Daily Transcription jobs are assigned in an assignment folder. The file includes the media contents, subject, style, pay rate paid, and due date. You will decide if it's a good fit, and the timeline is attainable.
Requirements
18 years of age or older
No prior experience required
Minimum 50 wpm typing skills
Mastery of the English language
Ability to meet stringent deadlines
Independent contractors from the U.S. and Canada only.
Pass Skills Assessment Test
Pass actual transcription test
Pay
Daily Transcription pay for freelancers starts at $0.75 to $0.85 per audio minute. Their best transcriptionists will make considerably more. An experienced transcriber can make upwards from $1.85 to $6.50 per minute for finishing scripts and rush work.
You'll be paid out weekly based on completed files from the prior week. Weekly payments are made by check only.
11. 1-888-TypeItUp
1-888-TypeItUp is one of the highest paying transcription jobs in our review. They require a nominal exam fee, which garners more experienced applications. Though being a professional isn't stated as a requirement, it's implied that 1-888-TypeItUp isn't the best online transcription job for beginners.
They do not have a minimum words per minute requirement but instead emphasizes accuracy and quality over speed.
Process
1-888-TypeItUp has a one-time and non-refundable entrance examination fee of $59. They view it like an SAT or GRE entrance exam when applying for a university or college. Reviewing the exams are time-consuming and go directly to the staff members reviewing the applications and test.
Upon request, 1-888-TypeItUp will host a live chat to provide your specific errors. You can reapply but will need to complete the job application and pay the exam fee again. The good news is you will take the exact same test with the same audio files. You can reapply immediately or allow yourself additional time to practice.
We would advise people to start work from home without investment jobs first and gain experience before applying to 1-888-TypeItUp. The upside of the application fee is it reduces the number of applicants and less competition.
They do accept applicants from non-U.S. countries to transcribe for corresponding regions, like Italian-to-Italian.
Accepting Applications from California Residents
Effective January 1, 2020, transcription companies cannot classify any California resident as an independent contractor…without breaking the law. 1-888-TypeItUp is an exception in the online transcription industry by setting itself apart with a California resident option, but it comes at a cost.
California residents will have to pay an additional $100 application fee. After you pass the test, you will also have to pay a non-refundable $999 startup fee, if you decide to work with 1-888-TypeItUp. The fee will help offset some of the initial increases to their payroll, taxes, and healthcare costs to be compliant with the new law.
1-888-TypeItUp is one of the few legit work at home jobs in California.
Pay
1-888-TypeItUp is one of the highest paying transcription jobs, generally making $30 to $180 per audio hour. They strive to pay at least $1 to $2 per audio minute (aka $60 to $120 per audio hour). Pay rates will vary per each client assignment.
A freelancer outside the U.S. can also be paid via Western Union, Payoneer, or SWIFT if your country doesn't have PayPal.
Requirements
You will need the following tools, equipment, and transcription software once employed:
Computer – PC or Mac, but no tablets
Express Scribe – Free version of Express Scribe only
Foot pedal – Optional but recommended
Google Account – Needed for Google Calendar
Headphone – strongly suggested
High-speed internet – stable connection
Microsoft Office – you can get a license from 1-888-TypeItUp for $20 per month if you don't have one already
Skype – instant messaging usage only and not video calls
12. Babbletype
For over 20 years, the Babbletype transcribe team has completed over 10 million minutes. This has been done with real native speakers and not software. 50% of the jobs are medical transcription jobs from home with varying degrees of difficulty.
Babbletype Jobs
Babbletype has a terrific video to help you determine if online transcription jobs from home is a good fit for you.
Babbletype is continuously looking for English transcription from the following languages and accents:
Arabic
Australian
European
French
German
Italian
Japanese
Korean
Mandarin (Chinese)
Portuguese
Russian
Spanish
Click here if you can translate to English from the list above.
Applicants should be available to transcribe from home about four days a week for at least an hour each, most weeks. They want to hire team players who pitch-in during busy periods. Meeting deadlines and reliably are paramount as a freelancer.
You must be at least 18 years old, have a Gmail account, PayPal account, desktop computer, and good quality internet connection.
A minimum words per minute is not required, but you cannot be a slow typist.
Babbletype Pay
Babbletype pays independent contractors between $12-$15 per audio transcription hour. You must have a valid PayPal account to get paid fast weekly.
13. Transcription HUB
Transcription HUB offers its services for academic, business, medical, insurance, media, and focus group jobs. Their client list includes Magazines.com, Harvard University, and Wikimedia Foundation.
Overview of Transcription HUB Services
Home-based transcriptionists can earn an average of about $0.75 per minute or higher based on your rating and typing speed.
They do hire work from home worldwide jobs for international workers, moms, dads, and students.
Process
Pre-Evaluation – Evaluate work quality and on-time assessment before getting on the Live Transcription Marketplace.
Go Live – The pre-evaluation rates you gold, silver, or bronze. This will determine your job opportunities and earnings potential.
Flexibility – Work from home transcriptionists have the flexibility to work anytime and anywhere.
Get paid – Get paid monthly by PayPal or direct deposit on completed audio hours.
After completing the qualified test, you'll be required to pick convenient work times and maximum limits.
You have a maximum of 24 hours to complete the job or face negative reviews.
Requirements
Successfully pass the qualifying exam
Special software – it's free
Computer
Headset
14. Terescription
Since 2004, Terescription has focused on the entertainment industry and has gotten paid to transcribed over 14 million lines. They hire both entry-level and experienced typists to work for them.
Requirements
Personal computer with Windows operating system
Headphones
Food pedal – highly recommended
18 years old (in most states) to sign a binding contract
Grammar – understand spelling, punctuation, and capitalization correctly
Pay
Seven cents per line of single-person interview transcription. They will pay a little more if more than one person is being interviewed.
Best Online Transcription Jobs for Beginners Summary
As a beginner, we recommend starting with easy transcription jobs and avoiding medical and legal assignments. It's a tremendous online side hustle for part-time and some full-time workers.
Online jobs from home for students in high school or college will be able to find opportunities since they tend to be good typists and well versed in technology. The good news is companies are always hiring good home workers with skills and accuracy.
Please let us know below if we missed any top transcription jobs or any thoughts about making it a home-based career.
FAQs
Do Freelancers Pay Taxes?
Most freelancers who do online transcription jobs are classified as independent contractors. The contractors will be responsible for their own tax reporting for their respective countries. The U.S. and IRS have stringent rules companies, and employees must follow to be considered an independent contractor. For example, the worker will have control over the days and hours worked. Though some companies will have specific requirements or minimums requirements, you must meet. See the Self-Employed Individuals Tax Center on the IRS page for helpful information about United States tax requirements.
Transcription Rates Per Hour
According to PayScale, the median hourly rate is $15.12 for a work from home transcriptionist in the U.S. Beginners starting transcription jobs from home with no experience can expect a lower pay rate, but will increase as experiences grow and faster typing skills improve. The lower 10% of freelancers make $9.94 hourly pay, according to PayScale.
As your skills increase, you can start specializing in jobs that pay a higher audio rate, such as medical or legal. The average hourly pay for medical transcriptionists was $16.72 in 2018, according to the U.S. Bureau of Labor Statistics.
How Long Does Transcription Take?
The industry standard is for every one audio hour will take about four hours of typing. It can go slower or faster, depending on many factors. It can take 2 hours or even 10 hours if you're a beginner and a slow typist. Here are factors that determine how long transcription takes:
Background noises
Quality of audio
Accents of speakers – regional or heavy
Number of different speakers
Specialization of content – the familiarity of the jargon and terminology
Special instructions – timestamps and verbatim transcription
Can I Do Part-Time Transcription Jobs From Home?
Yes, definitely. It's more realistic to expect to work part-time transcription jobs from home than full-time work. The available jobs will likely come in ebbs and flow depending on the time of the year, economy, and the different transcription companies. These are great side jobs for stay at home moms and dads or college students who have excellent organizational skills.
Transcription Rules
An underlying transcription rule is always to complete an accepted assignment by its deadline. Completing a job late will result in less work, less money, and a lower rating. It's better not to take an assignment than turning it in late or not at all.
Most companies have enough business to offer full-time transcription jobs to the best contractors who are reliable and accurate.
Need Prior Job Experience to Transcribe
Online transcription companies generally will not require any previous experience. With a few exceptions, they will not have a minimum level of education or require a resume to work for the online services.
Cons of Online Transcription Jobs for Beginners
There is no guarantee of work every day. Most services have a first-come, first, serve jobs. For example, many businesses slowed and pulled back on outsourcing during the Coronavirus pandemic. Also, summers, holidays, and weekends tend to see fewer orders resulting in fewer transcription jobs.
The work can get boring. Your time is spent transcribing audio files of conversations of single or multiple speakers over-and-over. This is all non-phone work from home jobs and no interaction with peers. Though many introvert workers prefer to work in a team of just one. Ultimately, you know yourself best.