Online jobs for a 13-year-old are difficult to find. Most young teenagers do odd jobs around the house or in the neighborhood. In the 21st century, and after the coronavirus, many will make money fast as a kid at home online.
How To Make Money Fast as a Kid at Home
Easy ways for a 13-year-old to make money nearby: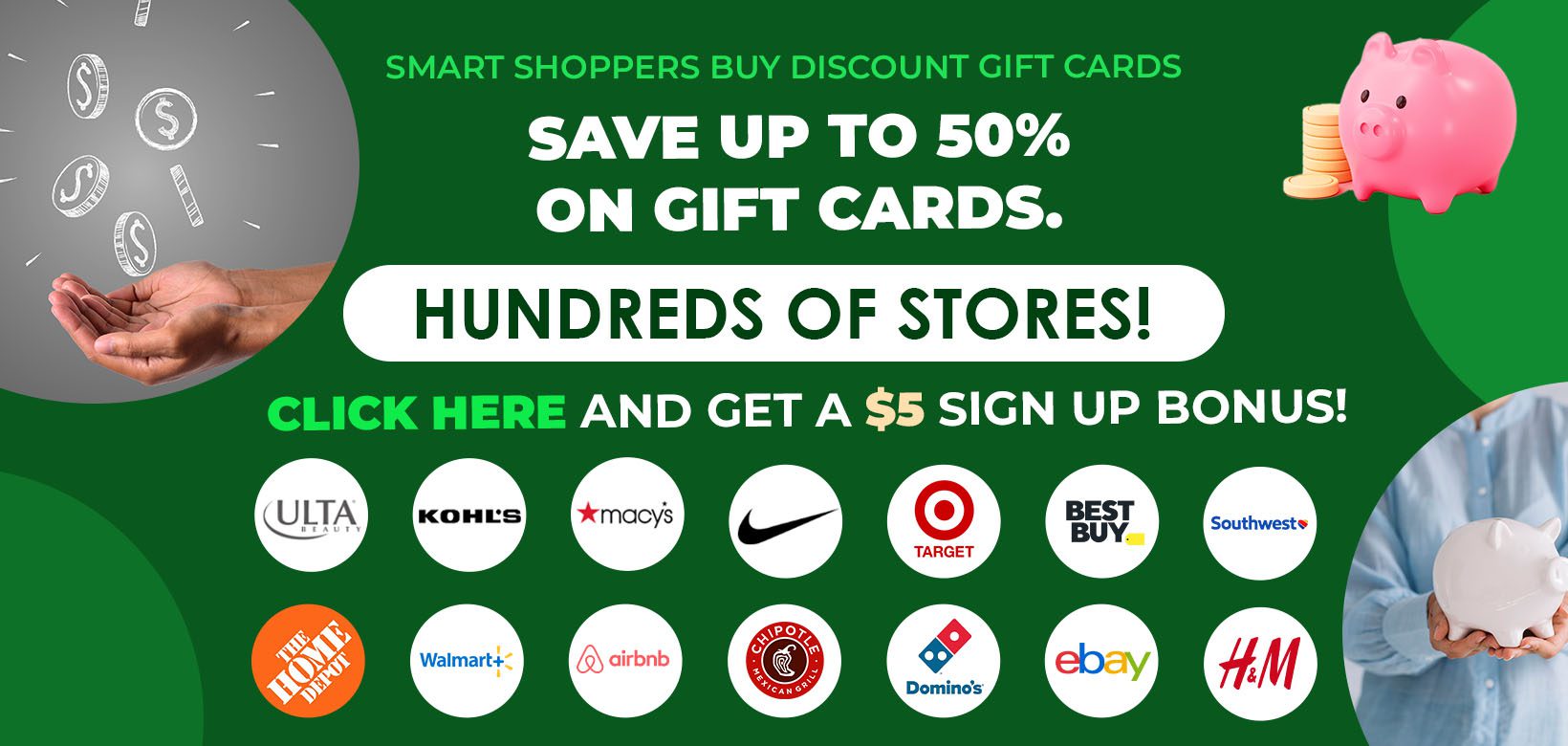 House chores – vacuuming, laundry, washing dishes, clean windows, and dusting
Outdoor chores – cut the lawn, clean gutters, clean the garage, organize the attic, or plant flowers.
Babysit – advised to get CPR classes
Pet sit or walk dogs – do you love pets?
Wash cars – watch some YouTube videos on how to wash a car and buy some car washing products
Lemonade stand – everyone does it at least once in their life
Paper route – you need to be an early riser
Work for your parents business – your parents can find some odd tasks
Train other kids in a sport – many parents look to arrange or pay other kids to play competitive sports with their kids before games or practice.
How to Make Money as a 13-Year-Old Online
There are many online jobs for teens to choose from in our guide. The online jobs listed can be done in your free time, after school, or on weekends. You can find some online jobs for teenagers that pay from the couch while others require more effort and legwork.
We have several ways on how to make money as a 13-year-old online.
1. Surveys for Money via PayPal
Survey Junkie is a popular online way for a 13-year-old to make money and be rewarded for sharing their thoughts. You take surveys for money and get paid via PayPal.
How to earn money on Survey Junkie
Register for free – Build and update your profile. Questions include your interests, shopping preferences, and more.
Match – Surveys will be matched to your profile
Earn Rewards – Complete surveys to earn virtual points
Get Paid – PayPal, redeem the virtual points for e-giftcards, or direct bank transfers
Survey Junkie gift card options
Survey Junkie gift card choices include many top retailers:
Amazon
Groupon
iTunes Store
Sephora
Starbucks
Target
Walmart
You must be at least 13 years old to start taking free surveys to make money fast. Taking surveys is convenient since you can complete them from anywhere and anytime you have downtime. Do it while sitting around, waiting for an appointment, a passenger in a car, or many other free or boring times.
You can take surveys on your PC, tablet, or smartphone device.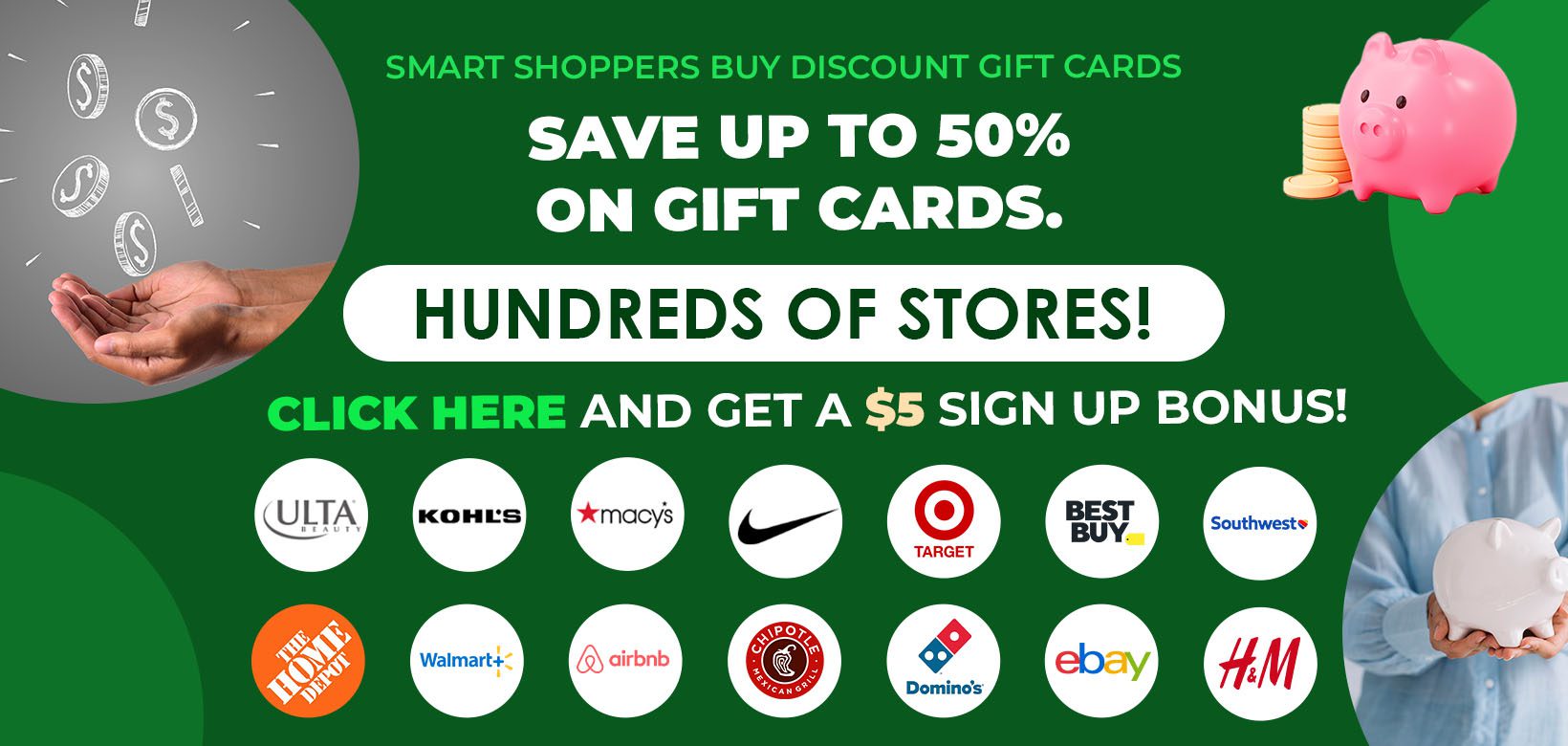 Download Survey Junkie iOS app
Download Survey Junkie Android app
2. Get Paid To Play Games App or Online
Swagbucks app requires a minimum age of 13 years old to join. They encourage minors to seek a parent or guardian's permission before registration, but it is not required.
It's an excellent way for a 13-year-old to easily make money and get paid from your couch or bed. Swagbucks is a place to get paid to play games online or an app. You can have fun and make money!
How to earn money on Swagbucks
Complete surveys and polls – Each online survey takes around three to twenty minutes each to answer
Download and play games online and apps – Installs online apps on your computer, smartphone, or tablet. Some pay you for downloading while others give you rewards when you complete a task or reach a particular stage.
Watch videos – Watch the news or viral content online
Use the Swagbucks search engine – Set Swagbucks as your default search engine on your web browser instead of Google. Search the web like you always do and earn Swagbucks along the way.
Enter competitions – Use some of your Swagbucks to enter contests and giveaways.
Cashback when shopping – Earn cashback when shopping online. If you already plan on shopping online, then buy through the Swagbucks site and earn cashback.
Referral Program – Tell your friends and earn Swagbucks when they sign up and receive a percentage of their earnings as long as they stay a member.
How to redeem Swagbucks?
You can redeem Swagbucks points for store gift cards, Visa prepaid gift cards, or get paid with PayPal. Store gift cards include Amazon, Bath & Body Works, Chili's, CVS, Burger King, Domino's, Dunkin Donuts, eBay, Google Play Store, Home Depot, iTunes Store, Kohl's, Lowes, Macy's, Old Navy, Panera, Papa John's, PlayStation, Sam's Club, Sephora, Staples, Starbucks, Target, TJX, Ulta Beauty, Walmart, and more.
Receive a $10 Swagbucks bonus by joining here
Websites like Swagbucks
There are alternative websites like Swagbucks that allow ways for an 18-year-old to make money online. Here are some sites with surveys for money to get paid with PayPal:
FusionCash – Get paid with PayPal, direct deposit, or check.
PrizeRebel – Get paid with PayPal, direct bank payment, gift cards, or Visa gift cards.
Join several online surveys for teens to increase your chances. Your profile will determine which ones you qualify for getting paid cash upon completion. In your research, vet only legit surveys for money.
Surveys That Pay Cash Instantly
Few surveys pay cash instantly to your PayPal account, but most will immediately credit your user account. In place of surveys that pay cash instantly, most survey sites wait until your credits reach a minimum, like $10.
PrizeRebel processes and sends money with PayPal in 24 hours. It is one of the closest to be classified as "surveys that pay cash instantly." Though it's not instant, it's one of the fastest paying sites. PrizeRebel has a minimum cash payout of only $5 per transfer request.
Swagbucks is recommended by many as the best way for a 13-year-old to make money online, given their reputation. The trade-off is you won't receive the PayPal money instantly. The standard processing time is about two weeks, which is still reasonably quick money as a teenager.
3. Complete Tasks for Money Online
Fiverr app is considered one of the best microtask sites. It's an online marketplace globally offering services and tasks starting at $5 per job, and rates can go much higher. If it's a big project or takes you a long time to complete the task, then charge $20 or more. Find comparable competitor services to set your pricing. Fiverr will take a twenty percent commission on jobs that pay.
Someone hires a freelancer every 4 seconds on the platform.
What kind of online jobs for 13 year old on Fiverr?
Web designer
Web developer
Writer – people will pay you to write about your hobbies, like esports or poetry
Voiceover artist
Art – draw pictures of people or pets
Gaming skills
Create logos on Photoshop
Social media marketer – many adults need someone younger to help them understand and maximize current social media trends and apps
How to do freelancing on Fiverr?
Free sign up and create a profile
List your skills and services
Wait to get your first order
Complete the order and deliver exceptional service promptly
Get paid promptly upon completion
How to make a gig on Fiverr?
A gig on Fiverr is a great platform for a 13-year-old to make money online fast.
You can complete hundreds of tasks for money online for beginners.
An alternative to Fiverr is looking at downloading apps like TaskRabbit for jobs around the house.
4. Easy Crafts That Make Money
Etsy app is a great marketplace that allows online jobs for 13 years old. Many easy crafts make money on the platform. It's like a gigantic craft fair with an endless list of inventions. As of 2018, Etsy had 2.1 million sellers and over 39 million buyers on the platform.
Etsy sellers under the age of 18 must use the payment service under the supervision of a parent or guardian at all times.  All the financial information affiliated with the Etsy seller account must belong to the parent or the guardian. 
Making and selling handmade goods on Etsy will help teenagers learn valuable skills about commerce and making money. The skills are great building blocks for life.
Best things to sell on Etsy to make money as a teen
Baked goods
Bath bombs and salts
Candles
Costume jewelry or beaded necklaces
Creative headbands and bows
Digital prints and photos
Handmade kids clothing
Penmanship to write wedding invitations
Seasonal home décor
Soaps
Printable artwork
There is a long list of easy crafts to make and sell for profit on Etsy.
5. Selling Vintage Online
Use eBay to sell stuff online for cash like vintage items from estate sales, flea markets, garage sales, thrift stores, yard sales, or neighbors cleaning out their basement or attic in the spring. www.ebay.com
Many people pay businesses like 800-Got-Junk or Junk King to remove stuff from their house. Instead, you can remove it for them, maybe get paid money, and then sell things online for cash.
One man's junk is another man's treasure. See our article to pick up old appliances for cash with an interactive infographic showing recycle locations nearby. An alternative is to take some of that stuff and find scrap metal recycling near me with the best prices.
Unusually popular things that can sell fast on eBay
Cords for electronics – power cords for electronics or old phone chargers
Gift cards for cash – some people don't like holding onto small amounts on gift cards. You can resell them on Raise.com.
Remote controls for TVs – People will toss an old television, but the remote works perfectly fine. Many look for a replacement or second controller for their electronic equipment.
Broken old electronics and appliances – shockingly, there is a big market for broken electronics. Some people buy to fix themselves or for the parts. If the appliances are salvageable, then take them to a scrapyard.
Rare Vintage Toys – list old vintage toys worth money. In some cases, they can be worth more than the original purchase price. Occasionally, you hear about old toys worth millions.
Used clothes – Unique and vintage clothing from specific designers can garner some good money and typically inexpensive to ship.
Vintage Lego sets – The best Lego sets will be complete and discontinued to get the highest price.
All items on eBay tend to get paid more money if you happen to have the original packaging and instruction manuals. Listings on eBay consistently get a premium compared to products without the original packaging.
A 13 or 14-year-old can use eBay under an adult's account. The adult will be responsible for everything bought and sold on eBay. An adult is defined as 18 years or older on the eBay site.
Download the eBay app and look under the selling tab to get an estimated range of what each item is potentially worth.
6. Best Site to Sell Books
BookScouter is the best site to sell books and make money fast. It searches over 30 sites that buy used textbooks and shows the pricing from highest to lowest. Simply submit the ISBN, and then BookScouter quickly searches all those sites, which saves you a lot of time. You then decide which place you like to use to sell your textbook. You'll base your decision on price and if you already have an account open with the online book buying website.
BookScouter doesn't have an age limit to use its service. But we would advise anyone 13, 14, 15, 16, or 17 to sell books online under the supervision of a parent or guardian at all times.
How does BookScouter work?
Best Way To Sell Books Online
Carefully pack the book for shipping – the book needs to arrive in the same condition listed online. You will take a loss if the book is damaged in transit.
Accurate Describe Book Condition – Be extremely accurate when listing the condition of the used book. List all flaws.
Net fees – Know all your costs before listing the item, so you make a profit. If you're buying the book from someone, know the exact cost. Accurately know the cost of the packaging, postage, and any fees due to the online bookselling site. If you under-estimate your expenses, you may take a loss instead of making a profit.
7. Get Paid to Listen to Music
SliceThePie pays you to write reviews for new songs. You will get paid to listen to music and then get paid via PayPal. With your help, the best artists and brands will move forward for radio placement and other marketing opportunities.
How does SliceThePie work?
Sign-up to listen to music for money
Choose a category to review
Listen to a track of music
Take a survey and write a detailed review about what you liked and disliked about the song
Rate the song and answer any additional questions
Submit your review
Request a PayPal payment after you've reached a minimum of $10 in reviews
How much does SliceThePie pay?
The more music reviews you submit, the more money you will be paid. The payment per review is based on the quality of your reviews and your Star Rating. You will earn more money for very detailed and well-written submitted reviews.
SliceThePie referral bonuses
For one year, after you refer a friend, you will receive bonuses when your friends get paid to listen to music. You both win.
8. Get Paid To Watch Movie Trailers
InboxDollars, founded in 2000, will pay you to watch upcoming movies to earn money. Since inception, they've paid users over $59 million.
Sites like InboxDollars is very similar to Swagbucks listed above. Consumers get paid to watch movies so users will share it with their friends online and create buzz.
How does InboxDollars work?
Free sign-up – Input your email address, create a password, and start completing your profile to help find the right online surveys.
Confirm email address – Receive $5 after you confirm your email address.
Start making money online by watching upcoming movies, completing surveys and polls, and much more.
How to make money on InboxDollars fast
Get Paid to watch movie trailers
Online surveys for teens
Get paid to surf the web by making InboxDollars your default search engine
Get paid to clip coupons
Get paid to read your email
How does InboxDollars pay you?
InboxDollars can pay you one of several ways:
9. Get Paid to Watch Ads on Your Phone
Slidejoy is an Android app where you get paid to watch ads on your phone.  Consider your phone an income producing asset.
Rent your phone's lock screen and make cash and store gift cards.  You will earn points every time you unlock your Android phone screen and watch an ad.  They show an average of 60 ads per day.
Slidejoy app allows users who are at least 13 years old to get paid to view ads and make money.
How does Slidejoy work?
Slide Left – get info about the advertisement
Slide Up – get another advertisement
Slide Right – Unlock your phone
How does Slidejoy pay?
You can get paid when you have a minimum of $1 in your Slidejoy account. They will pay you either with PayPal, Square Cash, Google Play credit, or you can donate your earnings to charity.
Free Slidejoy Android app download here.
Slidejoy is only available for download on Android phones at this point and not iPhones with iOS. The app has over 99,000 reviews with a rating around 4-stars on the Google Play Store.
10. Get Paid for Your Photos
Selling your photos using a phone or camera is how to make money online when your 13.
Licensing is a popular way to sell (monetize) your photos online for publishers and anyone interested in using your images. You do not need to be a professional photographer or have the most expensive DSLR professional camera to get paid to take pictures.
Best website to sell photos
Are you wondering which is the best website to sell photos online? Here is our list of the top 3 sites to sell pictures yourself for money:
Adobe Stock –Started over ten years ago, formerly Fotolia, and pays photographers 20%-60%.
Shutterstock – Online database has over 200 million images, music tracks, and video pictures. Accord to Shutterstock, they've paid sellers over $500 million worldwide. Pays contributing photographers between 20% to 30% for uploaded images.
Alamy – Over 100,000 customers worldwide and pays 50% commissions for exclusive images. Non-exclusive images will be paid 40% of all sales. Alamy has over 195 million vectors, 360-panoramic images, video pictures, and photos for sale.
Small business photography that sells
The most popular types of photos your small business photography should upload include:
Cityscape – buildings, commuting, and daily motion
Food – anything food-related, even dirty dishes
Nature – trees, animals, skylines, sunrise, and sunsets
People working – pictures of people doing everyday tasks are very popular
Tools – Indoor and outdoor tools and supplies
Travel – Specific photos from local cities, architecture, and attractions
Start snapping photos from various angles, lighting, depth, and more. The best places to sell photos online are looking for unique images and willing to pay more for exclusivity.
11. Get Paid to Read Books
Kids' BookBuzz has online jobs for 13 years old's to review books. It's an excellent job for a teen or pre-teen if you like to read! Actually, they are looking for kids from age 5 – 18. The kids won't get paid cash to read books, but instead, get to keep all the books as compensation.
Kid's BookBuzz has over 30 book categories, including cookbooks, historical fiction, pop fiction, science fiction and fantasy, self-help, and more. Parents need to be responsible for researching each book before requesting it for your child for any objectionable content.
Reviewers remain anonymous, and only the first name and age will be listed in the book review.
Good book reviewer rules:
Research books ahead of time – It's up to the parent to research the books for young readers. It's suggested to start researching a book at Amazon or GoodReads.
Stay an active member – You will be removed from the book reviewer list if you don't request another book after several months
Be timely – Book reviews are generally due the second Saturday of each month. Choose a book with an appropriate deadline based on your schedule or ask for an extension when needed.
Self-authored – Do a little editing for very young book readers but keep the meaning and voice the same. The reviews should still feel and sound like it's the perspective of a young reader whether they are eight years old or a 13 year old.
Even though Kid's BookBuzz doesn't pay you to review books for money, you can still flip the books on BookScouter for cash once you've finished the review.
Online Jobs For 13-Year-Olds Summary
Most online jobs for teenagers that pay will not make you rich or close to making six figures or seven figures.  But, for most 13 years old's, it's a great side hustle and an entrepreneurial endeavor.  You should probably pick a couple of online tasks to maximize your earning potential.  Picks the online jobs that make sense for your skillset and available time.
Remember that making money is only half the equation. Learn ways to save money and start a frugal living lifestyle with a big impact saving your earnings.
FAQ
How to earn PayPal money
Most of the ways for a 13-year-old to make money is paid via PayPal or under the table.  It's possible also to receive a debit card or a check in some cases, but PayPal money is the quickest.  You'll need a parent or guardian to a teenager under 18 years old to set up for a PayPal Student Account.  The guardian must act as the primary account holder.