There are many instances where you have to get specific documents notarized. Simply put, notarization has a third-party witness you signing a document.
A notary is a neutral government-appointed third party whose primary role is to verify that you signed a specific document without pressure. In addition, notaries take a legal oath to ensure they only notarize a document after witnessing the actual signing of the papers. As a result, the documents often carry a considerable amount of legal weight.
You can have any document notarized. However, some commonly notarized papers include powers of attorney, deeds of trust, sworn statements, copy certifications, beneficiary designations for retirement accounts, rental agreements, estate planning, promissory notes, and buying a car.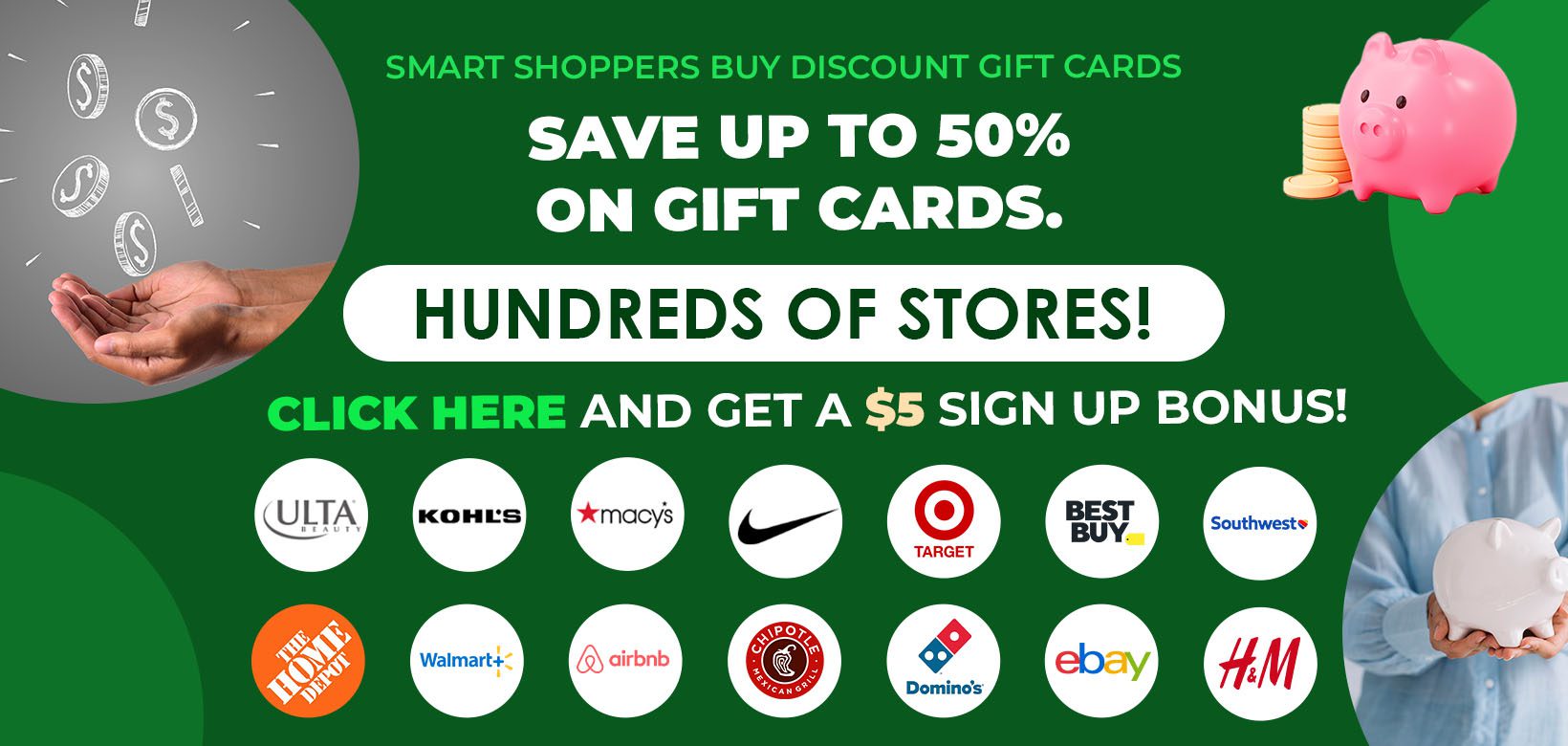 Most notaries are open during weekdays. Some, however, offer services on Saturdays and Sundays as well.
But where can you find a notary open on Sundays, Saturdays, or online?
Short answer: Top places to get notarization services on weekends include public libraries,check-cashing stores, police stations, UPS stores, hospitals, real estate agents, bail bond offices, hotels, and more.
You can also get notary services on Sunday from the comfort of your home by hiring a mobile notary public. However, it's worth mentioning that mobile notaries often charge more for their service. After all, they have transport costs, and you're paying for the convenience of at-home services.
Notary Places Open Sunday Near Me
We've compiled a list of places where you can get notarization services on Sundays and Saturdays and even online if the need ever arises.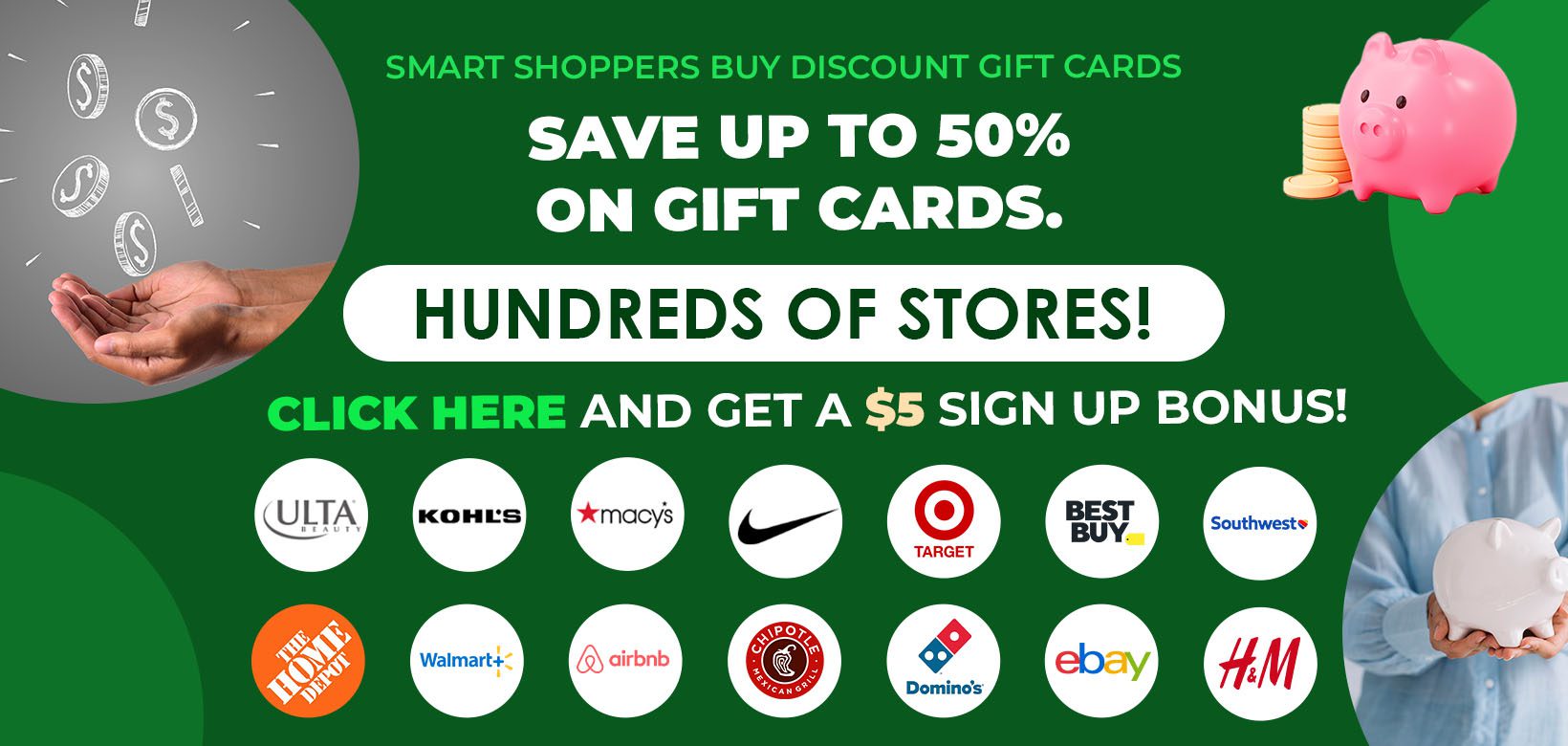 1. Public Library
There are over 9,000 public libraries across the US. Most libraries are open 7-days a week, with limited hours on Sunday. 
Many libraries have a notary on staff and offer free notaries to members. Non-members typically cost between $2 to $5 per signature.
Find a nearby public library open Sunday with free notary public for members.
2. Currency Exchange
Currency Exchanges offer a variety of financial services and have generous hours. There are hundreds of currency exchange businesses that offer services, including:
Check to cash
Bitcoin
Coin exchange and rolled coins
Debit card upload
Electronic bill payment
Foreign currency exchange
Gift card sales and redemption
Money orders – Help over 20 million people buy and fill out a money order per year.
Money Transfers – MoneyGram or Western Union 
Notary services nearby
Vehicle licensing services –vehicle stickers, title transfers, plates
Most of the businesses are independently owned, so Google "currency exchange near me" to find a location. Also, add "open now" or "open Sunday" or "notary public on Sunday."
Call ahead to confirm someone a notary is on staff before driving over.
3. The UPS Store
The UPS Store center has over 4,800 stores in the US, with select locations open on Sunday. Most stores offer faxing, computer access, scan documents, office supplies, passport and ID photos, and notary services.
They conveniently let you copy, fax, or shop your notarized documents once complete.
Schedule an appointment online for a nearby UPS Store to notarize your documents now. 
4. Real Estate Agencies
Real estate offices are surprising places that notarize documents nearby. Most agencies have multiple realtors that are notaries on staff, given all the titles and deeds processed for real estate transactions.
According to the National Association of Realtors, more than 1.3 million realtors in the US and over 1,100 offices.
It's unlikely your local real estate agent will charge you for a couple of signatures. Even better, most offices sponsor community events to build awareness, like sponsoring baseball teams to paper shredding days.
Call your nearby real estate office or agent to find someone that notarizes on Sundays.
See our related article about states with free land.
5. Accountant or Tax Preparer
Most accounting offices have someone working on Sundays, especially during tax season. But, realistically, tax season is all-year-around if your accountant handles personal and corporate returns.
Most CPAs are either notaries or have someone on staff for client and firm documents.
Accounting firms do more than prepare taxes, including:
Bookkeeping 
Auditing
Estate sale and planning
Business formation services
Payroll administrators
Litigation services
Long-term financial planners and advisors
Tax filing
Your accountant or tax preparer is a good place to find notaries open on Sunday.
6. Police Station
Most police stations offer notarization services to communities under their jurisdiction. However, the availability of the service is largely dependent on the size of the station. In addition, using notarization services at your local police station is likely to be affordably priced.
Luckily, police notarization details are often posted on their website.
7. Organizations
Are you a member or a volunteer at a local organization? If yes, then consider finding out whether there are members who are certified notaries. You might not know it, but notarization services could be a value-added service offered by the organization you belong to, such as:
8. Ask a Friend
Often friends, neighbors, and family members who handle documents and work in legal firms and financial service providers could be a notary public. So if someone you know works in any of the mentioned fields, go ahead and call them to see if they can help.
9. Hospitals
Hospitals and nursing homes often work 24/7. If you need a 24-hour notarization service on Sunday or Saturday, consider contacting one nearby. You can confirm the availability of the services from the front desk or business office. 
However, you'll be getting mobile notarization services since hospitals don't have notary officers on staff. They often outsource the services on a need-be basis, for instance, when patients want to notarize documents during their stay in the health facility.
10. American Society of Notaries
Founded in 1965, the American Society of Notaries is among the oldest associations that offer unparalleled notary education courses. Besides, members also receive legal matters updates, online courses, professional services, and buy cheap notary supplies.
In other words, the Society can notarize your documents at quite affordable rates. If you don't know where to find their offices, just type "where can I find a notary public near me?" on their website, then hit enter.
You can also use their store locator to find services on Sundays.
11. Bail Bond Office
For those days when you've worked late into the night and couldn't find time to get your document notarized, a bail bond office can be your last resort since they're open during the day and night too. Note that bail bond offices offer notarization services at a fee.
Nonetheless, they are available for wee hours services and are available in most areas. In fact, there are approximately 14,000 bail agents in the US, according to the trade group Professional Bail Agents of the United States. So, as you can see, the perks outweigh the cost factors.
12. Google Local Search for Notary
If all these other suggestions fail, then Google "notary public YOUR ZIP CODE." Google will give you a list of places, along with additional details like contact, directions, hours of service, and more.
Once you find a place, call them directly to inquire about their products or services. Local places may also be among the cheapest places to get notary service on weekends.
Mobile Notary Public Open Sunday Near Me
Consider contacting a mobile notary public for home services if you live in rural areas. It's the easiest way to access the services during weekdays as well as Sundays and Saturdays.
You may want to start with a traveling notary that's open now or schedule an appointment for your documents to be signed.
Mobile Notary Fees
Hiring a mobile public notary is often pricier compared to other service providers. Besides charging you travel costs, you'll also pay for their in-house services. In most cases, the cost of travel will be calculated on a per-mile basis.
That said, there are no standard fees for mobile notarization services, and the overall amount often differs from state to state.
An online notarization service is usually cheaper than mobile due to travel time. Here's how online notarization works:
13. DocPros Nationwide Notaries
DocPros has provided coast-to-coast notary public since 2013. It has over 30,000 power of attorney notaries, attorneys, and signing agents in its database that can be scheduled to come to your house at convenient times.
DocPros does background checks and keeps performance history and detailed records of the agents in its database. As a result, it has an A rating from the BBB. 
Book a DocPros Nationwide agent that offers notary hours on Saturdays and Sundays. 
14. National Signing Services Notary
NSS Notary has provided third-party mobile notary services since 2008. They've performed hundreds of thousands of mobile notary services and signings in the US, Canada, and abroad.
They conveniently notarize documents 365 days a year.
What is the NSS mobile notary public process?
Schedule a notary with a signing agent
Send the documents to the signing agent
Review any modifications and confirmations
Complete the signing and verify the correct places on the document
Pay the invoice
Visit National Signing Services to schedule a Sunday notary. 
15. Notaries 247
Notaries 247 has a national notary signing service with a specialization in real estate.
Notaries 247 performs the following types of notarizations:
Auto
Affidavits
Land contracts
Loans
Mortgage
VA loan documents
Loans
Mortgage
Its user-friendly website makes it easy to upload files and mobile access to update and print documents.
Contact Notaries 247 to schedule a last-minute notary on a Sunday.
16. Notaries To You
Notaries To You has provided full-service notaries for over 25 years. Its national agent database includes over 10,000 qualified professionals. The benefits of working with Notaries To You include agents that speak foreign languages and travel to your desired location.
They provide 24-hour notary services seven days a week and 365 days a year. In addition, for a premium, it offers late-night notary signings.
Contact Notaries To You to schedule nearby notaries for Saturdays and Sundays.
17. Notarize
The Notarize company provides remote online notarization, eClosing, and e-signature services since 2015. They specialize in notarizing mortgage documents, titles, and escrow.
How Does Notarize Work?
Register online or with the Notarize app
Upload your legal document
Verify your identity with knowledge-based authentication
You're connected to a commissioned notary public via video to witness your electronic signature
You'll receive details on how to access your documents once complete
How Much Does it Cost to Get a Document Notarized?
The first document costs $25, and each additional notary seal costs $10.
Schedule 24-hour online notary services at Notarize nationwide. 
18. Notary ASAP
Notary ASAP has over 1800 clients, over 600,000 completed signings and over $5 billion of loan documents done since 1999. Their database has more than 40,000 signing agents available nationwide. Many of its agents are willing to help with last-minute requests.
The benefits of working with Notary ASAP include nationwide mobile notary services nearby, same-day pickup and delivery services, a full-time Spanish-speaking staff member for overnight and digital documents, and $1 million in Errors and Omissions insurance.
Find a nearby Notary ASAP that does private notary on weekends, including Sunday by appointment.
19. Prestige Notaries
Prestige Notaries offers flexible scheduling options with its professional notary agents. In addition, it has $2 million in professional Errors & Omissions and Cyber Extortion Insurance.
They specialize in the following notarized documents:
Auto sales
Cash deals
Business contracts
Estate planning
Financial documents
Loans
Power of attorney
Medical records
Mortgage documents
Find a nearby Prestige Notaries agent to notarize documents on Sunday. 
20. Sunshine Signing Connection
Sunshine Signing Connection offers a 24-hour mobile notary seven days a week. It has more than 36,000 agents and attorneys nationwide.
The benefits of using Sunshine include background checks of their agents, nearby 24/7 notary public, and web-based software to upload and track your documents.
They primarily notarize loans, deeds, mortgages, real estate documents, power of attorney forms, and structure settlements.
Visit Sunshine Signing Connection to hire a notary near me for Saturday and Sunday hours.
Check Cashing Stores Open Sunday for Notaries Near Me
Most check-cashing stores operate 24/7 and are a neighborhood place to find a local notary open on Sunday. Nonetheless, they have one downside—they're often expensive. Nevertheless, they can be your go-to when you're short on time and need quick service.
21. Amscot
Amscot has about 240 locations open 365 days a year in Florida. It has about 20 check-cashing stores open 24/7. Each store has a certified notary public on-site on weekdays and weekends.
In addition, they make photocopies, offer cash advances, wire money via Western Union, and sell money orders 24-hours a day.
How Much Does an Amscot Notary Cost?
A notary at Amscot costs $10 per stamp.
Find a nearby Amscot check cashing store notarizing documents now. 
22. PLS Check Cashing
PLS 24/7 Financial Services has over 300 locations in 12 states offering money transfers, sells cheap money orders, check cashing personal checks and stimulus checks, photocopies, fax services, coin counting and exchange, tax refund direct deposit, auto title transfer, bill pay, and direct deposit. 
Of all the services offered, they will not cash a third-party check. 
PLS notary fees vary by location and by state. Call your nearby check cashing store for details on notary fees.
Find a nearby PLS 24/7 that offers notaries on Sundays.
23. USA Checks Cashed
USA Checks Cashed has around 30 locations in Southern California. Most locations offer the following financial services, including MoneyGram money transfer, sell money orders, check cashing, foreign currency exchange, buy postage stamps, sell gift cards, pre-paid debit cards, ATMs, and lottery tickets. 
Select USA Checks Cashed locations to offer notary public services that cost $15 per signature and stamp. All stores are open on Saturday, and only select locations are open on Sunday.
Find a nearby USA Check Cashed store that's open on Sunday and does notaries now.
Hotel Notaries Open Sunday Near Me
You'll be surprised that you can get your documents notarized at very affordable rates or even free at a hotel on weekends.
You may want to check with your hotel, especially if you're a rewards member. For example, Hilton Diamond members are likely to get free services from the Hilton hotels.
24. Disney Resort Notary Services
Disney Resorts Hotels offer notary public services for a fee in select business centers along with free newspapers. Each Disney World Business Center charges $10 per seal; they require a valid government-issued I.D.
The following Disney hotels have business centers:
Disney's Grand Floridian Resort Convention Center
Disney's Contemporary Resort Convention Center
Disney's Coronado Springs Resort Convention Center
Disney's Boardwalk Resort Convention Center
Disney's Yacht Club Resort Convention Center
Learn more about Disney Resort notary services on Sundays in the business centers.
25. Hilton Hotels
Hilton hotels offer free notary services to guests at select locations.
Hilton has a vast portfolio of hotel 18 brands, including Hilton Hotels & Resorts, Conrad, Canopy, Curio, LXR, Tapestry, DoubleTree, Embassy Suites, Hampton Inn, Tru, Homewood Suites, Hilton Garden, Home2 Suites, Motto, Signia, and Tapestry, Tempo, Waldorf Astoria.
Google nearby Hilton's and call ahead before visiting. Then, ask the front desk, concierge, or the business office for details.
Find your nearest Hilton hotel that notarizes documents on Sunday. 
See our related article about hotels that allow 18-year-olds to check in.
26. Marriott Hotels
Marriott hotels offer free notary services on Sunday to guests at select locations.
It has a massive portfolio of hotel brands including Autograph Collection, AC, Aloft, Delta, Courtyard, Four Points, Fairfield Inn, JW Marriott, Gaylord, Le MERIDIEN, Marriott Executive Apartments, Moxy, element, Protea, Renaissance, Ritz-Carlton, SpringHill Suites, Sheraton, St. Regis, The Luxury Collection, W Hotels, and Westin.
I suggest Googling your local Marriott hotel before your visit. Then, ask the front desk, business office, or the concierge for more details on services and availability.
Find your nearest Marriott branded hotel that offers notaries 7-day a week.
27. Omni Hotels & Resorts
Omni Hotels & Resorts runs 60 properties in the US, Canada, and Mexico. Many of its locations offer free notary public for guests in its full-service business center. In addition, some Omni business center hotels are open 24 hours a day.  
Find your nearest Omni Hotels & Resorts that offer free notaries on Sunday.  
See our related article about how to book a hotel without a credit card.
What Banks Do Notary Near Me on Sunday?
Banks aren't open on Sunday to do notary services, but you can visit most banks on weekdays and Saturdays. Also, remember, not every bank has a notary on staff.
Here's a list of banks that offer free notary services to customers:
Alliant Credit Union
Bank of America
BECU
Citibank
Citizens Bank
Fifth Third
Huntington Bank
TD Bank
KeyBank
Santander Bank
Regions Bank
TCF Bank
US Bank
Woodforest National Bank
Notaries Open on Sunday Near Me Summary
Finding a notary open on Sunday near me has never been easier. Thanks to the internet, you can easily find a place open on Sunday or even hire a mobile service to come to you. Keep in mind that some notaries are free, while others like police stations, tax preparers, and hotels charge a small fee.
Consider a check-cashing store that's open on Sunday, but they charge higher fees and would avoid them to save money. Similarly, mobile notarizers are super convenient, but they can be among the most expensive options.