When I was younger, I was always entrepreneurial and reading and search for how to make money for kids. I cut lawns, did yard work, worked a park district doing odd jobs and the concession stand in the summer, and many more ways to earn money.
Today, there are many ways to make money fast as a kid. Technology has increased the number of opportunities.
Many of these jobs for kids will be easier for some than others. Much will depend on your academic ability, special skills, strength, age, maturity, and interests. You can make a lot of money as a teen, unlike when I was growing up making a few bucks here and there doing odd jobs.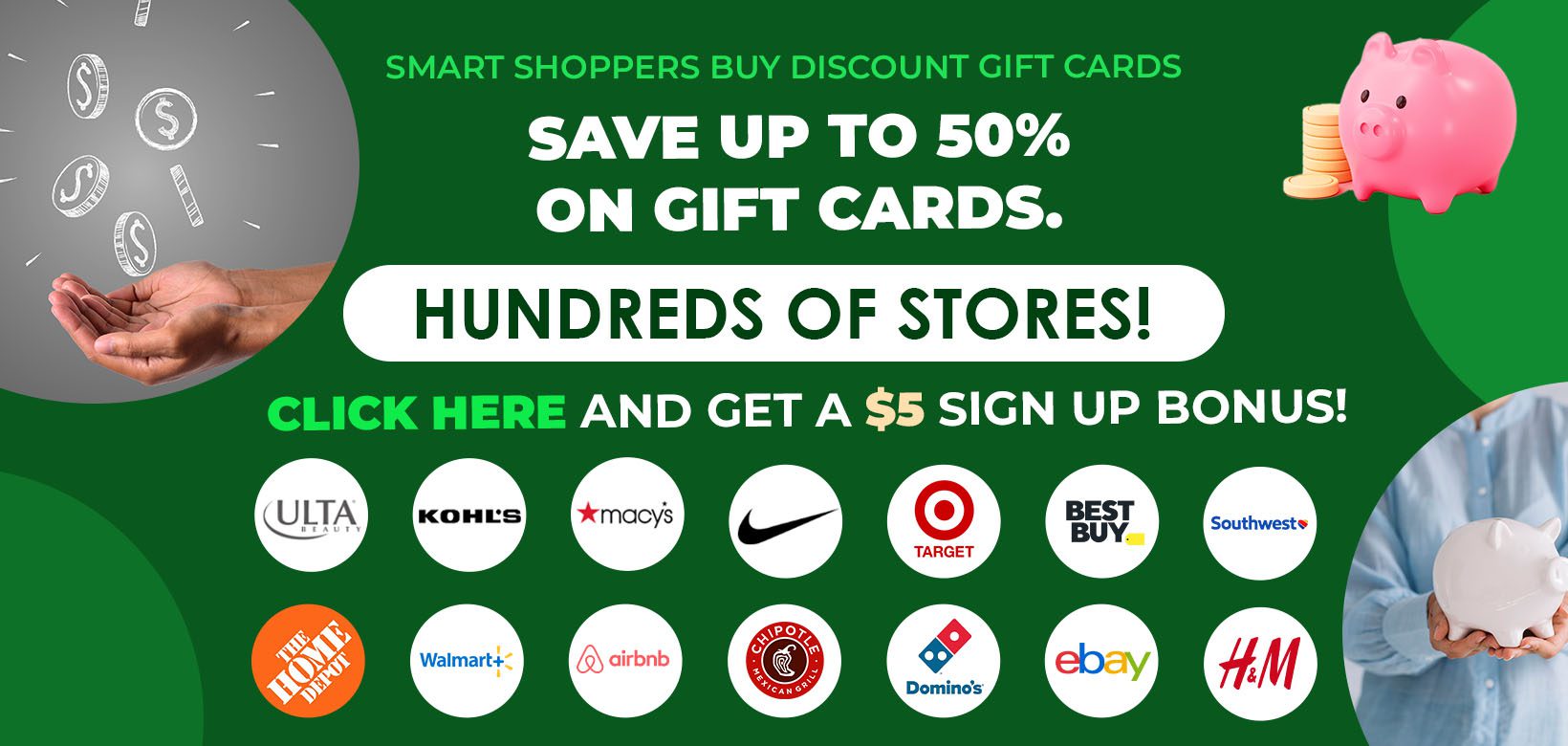 Below, we present 30 different ways to make money fast as a kid from home, online, in the summer and the winter. The money-making opportunities below range from young kids to teenagers.
How to Make Money Fast as a Kid at Home
These are four ideas on how to make money fast as a kid at home or in someone else's house, like babysitting.
1. One-on-One Tutoring Business from Home
One-on-one tutoring is a great way to share and teach your knowledge in a subject with someone else and make extra money. Most parents have forgotten what they learned in elementary school, high school, and college. That's why there's a television show called, "Are you Smarter than a 5th Grader?"
Start a one-on-one tutoring business in your school district or college. Parents will hire tutors for their kids in elementary and high school. Peers will hire you in college to tutor them in particular subjects. The hours can be flexible, and you can start making money fast at home, in a coffee shop, or after school.
What are the tutoring rates per hour?
The rate will depend on your depth of knowledge, education, and experience. Expect to charge anywhere from $10-$40 per hour. You can start charging more as you become known as a great local tutor.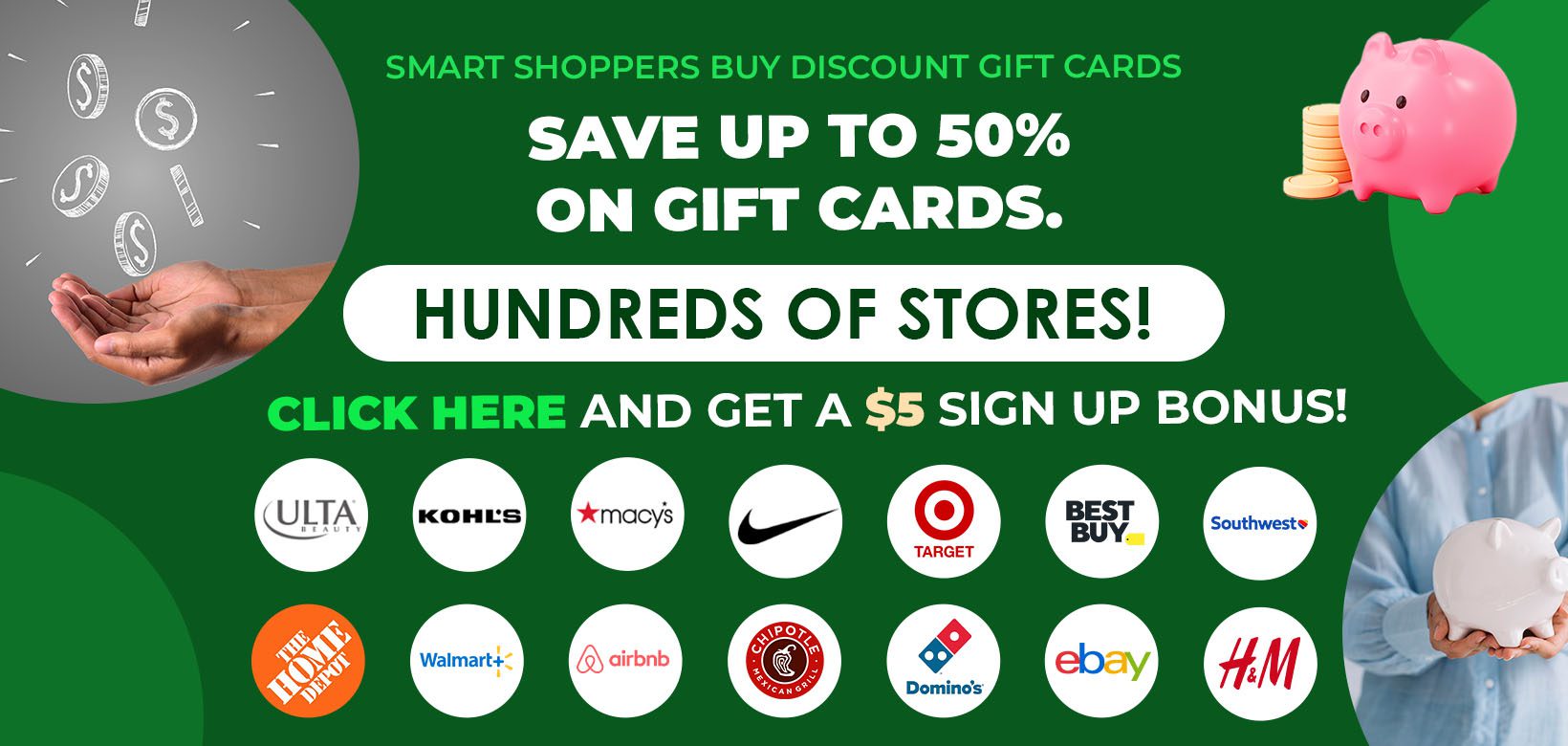 2. Start Babysitting Jobs at Home
Parents always need babysitters for a date night out, going to a party, holiday shopping, and more. A parent may even hire you to keep their kids busy while they are at home cleaning, working, and resting, also known as a mother's helper. Some parents look for babysitting services to spend time with a newborn while you play and entertain older children.
How to start a babysitting business?
Take the following steps on starting a babysitting business:
Learn about child safety and take a CPR class
Start slowly with someone you know
Have the parent determine your babysitting rates when you start
Determine your schedule and availability ahead of advertising
Start spreading the word via your parents, family, and friends.
Age-appropriate plan activities. Keep the kids busy and have fun.
What are good babysitting rates to charge?
According to UrbanSitter, the average babysitter rate ranges from $11.63 to $18.75 for one child.
3. Tile Grout Cleaning Service
Over time, everyone's grout lines between the tile in the kitchen, showers, and bathroom get dirty. It's a slow and tedious job, but gratifying when it's clean.
You do not need to buy a tile and grout cleaning machine for home use. You simply need a hard bristled brush, hydrogen peroxide, and baking soda. It's not necessary to spend money on expensive and harsh chemicals to clean grout. See the following video to see how cleaning your tile with hydrogen peroxide and baking soda vs. Clorox.
4. Carpet Cleaning Business for Income
A carpet cleaning business can bring in some nice income. You can do it full-time, as a side hustle, or on weekends. Some people just want a couple of rooms clean, or stairs, or basement, or their entire house. Carpet cleaning prices will be determined by how long the project takes you to clean. Some basements are small, while others are over 2000 square feet.
You can start a carpet cleaning business from home with either your machine for a couple of hundred dollars or rent a machine. Home Depot rents machines for a few hours or by the day. You can also buy your carpet cleaning supplies in the rental department.
You can also upsell by cleaning furniture with the carpet cleaner attachments. Everyone sits on their couch daily but never cleans it. Yuck!
Here is how to deep clean your carpet with a carpet cleaner:
Good Ways for Kids to Make Money Outside The House
These are nine good ways for kids to make money outside the house. A few of these will be weather dependent, but most can be done all year-round.
5. Earn Money Recycling
Recycling aluminum cans, glass bottles, and metal can be a nice side hustle for a kid. Collecting recyclables in your neighborhood is free money for kids and helps the environment.
The CEO and manager of Ryan's Recycling company has 50 customers and started when he was only 3-1/2 years old. It's not a typo.
By the age of 7, he had saved over $11,000 from recycling aluminum cans and bottles.
What can a kid recycle as a side hustle?
Glass bottles – you can get paid 5-10 cents per bottle, depending on where you live
Aluminum cans – call several aluminum can recyclers nearby to get the best price
Scrap metal recycling – the kids, may need a hand hauling and recycling old appliances like refrigerators and heaters. Large appliances can pay around $25, which one of the fast ways to make money as a kid. Your local utility may come to your house and haul it away and pay you cash on the spot to recycle the appliance.
Electronics and mobile phones – resell old electronics on sites like Amazon, eBay, and Gazelle.
How much for you get for recycling cans?
In mid-2019, the average estimate was about 35 cents per pound of aluminum. Depending on the brand, it takes about 32-35 cans to make a pound of aluminum. It's better not to crush the can so the recycler can distinguish the difference between the cans.
6. Start Power Washing Business
Pressure washing takes patience and precision because every missed detail will show. You need the right equipment to start a pressure washing business. The washer must have enough power to remove the dirt directly on concrete and wood but also strong enough to reach a second story house to remove debris from brick, wood, and aluminum gutters.
Here is a terrific video on how to prepare and how to start a pressure washer with attachments.
7. Small Business Photography
If you like taking photos, then consider starting a small business photography service on the side. Solicit neighbors and relatives to photograph them at a park or a setting of their choice. Most families try using a selfie stick to get a family photo but would rather have someone else follow them around and take much better photos. Look on sites like Groupon at how much an amateur photographer in your area charges per hour.
Where can you get a professional camera to take photos?
Use the newest mobile phone possible
Borrow a DSLR from someone
Checkout a DSLR from your local library or any other photography equipment
Borrow camera equipment from school or photography club
8. Start Window Washing Business
Is window washing a good business? Yes, because most homeowners infrequently clean their inside and outside windows. Rain and debris outside make your windows dirty. Grease, steam, and dust on the inside of your home make that half dirty.
Starting a window cleaning business is easy and cheap. Here are the steps to clean a window on the cheap:
Avoid cleaning windows in hot direct sun
Mix one part distilled vinegar and one part hot water
Take a sponge to dampen the window
Use an appropriately sized squeegee from the top down
Wipe the squeegee after every stroke to remove dirty
The homeowner may want to work with you, depending on the type of windows and your age.
How much to charge for window cleaning?
According to CostHelper, a professional will charge between $2 to $7 per window pane. We suggest either cutting that price in half or charging an hourly rate. You can also upsell by offering to wash windows and door screens with soap and water.
You can either start cleaning windows in your own home or make flyers to clean windows for neighbors.
8. Start Cleaning Houses and Moving Furniture
It's easy to learn how to start cleaning houses for money. Here's a short video on cleaning the dirtiest rooms of a house. https://www.youtube.com/watch?v=FN_Fvakplw4
What would you do about cleaning cobwebs and dusting behind furniture?
It's incredible how many dust bunnies and cobwebs accumulate under and behind furniture. Most people need help to dust behind large pieces of furniture. Offer neighbors to help move furniture so they can clean behind and under it. Most ladies and seniors would love for some muscle or an extra hand in moving furniture and dusting. You will charge them hourly to help move furniture.
Clean the hard to reach places in a house.
Here is a list of hard to reach places in a house that need cleaning:
Light fixtures and ceiling fans – use a ladder if you are comfortable
Tall Furniture and cabinet tops – use a ladder and extension pole
Corner moldings and ceilings – use a broom or extension pole
Window blinds – it's tedious but necessary. Here's how Bob Vila cleans dusty blinds:
Show door and sliding door tracks – Remove the screen and use a wet rag and maybe some q-tips
Refrigerator coils – accumulate dust and make the fridge work inefficiently. You will likely remove the lower grill and then take a vacuum to remove the dust and debris.
Behind the toilets – everyone forgets to reach behind.
9. Tech Support and Fix Computers Nearby
Kids nowadays are using technology the moment they are born. Those skills can be put to work locally by providing tech support to many adults. Possible tech-related problems include:
Setting up an email or a new computer
Downloading photos from a mobile phone and printing
Installing virus protection software
Setting up a mesh network or printer
There is a tremendous demand daily for these basic computer skills. Charge someone by the hour for tech support.
10. Pet Sitting Services
This is an excellent way for an animal lover to make money without the commitment of owning your pet. This can quickly turn into a full-time job for people who work and travel outside their homes.
It's one of the ways to make money as a kid in the winter when neighbors travel for vacation and to see relatives. You'll also make extra money in the summer when families take more vacations and stay out late and need someone to walk their pets.
Start a pet sitting business by posting some fliers and let neighbors know you would like to be their first call for pet sitting services. Services can also include playing with their pet or bathing them.
11. Party Helper
Families and businesses are always looking for party staff for hire. Neighbors, businesses, and families are always hosting seasonal gatherings and birthday parties. For the event, the party helper sets up, gathers coats in the winter, keeps an eye on and plays with kids, picks up empty plates, walks around food, and more. A birthday party host would love to have a young assistant as an extra set of eyes.
What are party helper rates?
You will likely make $8-12 per hour being a party helper. The rate will depend on the amount of work and responsibilities, your age, and the type of event.
12. After Party Cleaning Services
You can offer after party cleaning services after your done being a party helper. It doesn't matter if it's a kid party or an adult party; the venue or house will be a mess. After party cleaning is no fun and the birthday party host will likely be exhausted. After party cleaning services will be much appreciated. You will probably need to sweep, wipe tables, pick up trash, clean dishes, put away chairs, and more.
Where to find needed after party cleaning services?
Ask neighbors who are hosting a block party or birthday party, solicit your local park district who rents out their facilities for kid parties, and similar.
How much to charge for after party cleaning services?
After party cleaning services will charge a similar rate as a party helper. $8-12 per house, depending on the job.
Easy Things to Make and Sell for Money
Here are a couple of easy things to make and sell for money from home or around town.
13. Easy Crafts to Make and Sell for Profit
Unique crafts to make and sell are profitable and in demand.
Unique crafts to make and sell include:
Beaded bracelets
Mosaic picture frames
DIY bath bombs and soaps
Homemade scented candles
Personalized magnets
Decorative sweets
Search Etsy and Pinterest for craft ideas you can make into a home business.
How much to sell crafts for?
There is no exact formula when calculating how much to sell crafts for. Know your cost of supplies and keep track of your time. You need to make a fair wage for your labor and time to make cool crafts.
14. Start a Candy Business
Learn how to make one type of candy to perfection. A great time to sell candy is during the holidays or as souvenirs for birthday parties. Offer samples and use social media for marketing your candy creations.
How much can you make starting a candy business from home?
You can expect to make 50 cents to $2 depending on the type, quality of ingredients, and size of the candy.
Ways to Make Money as a Kid in Winter
We have six ways to make money as a kid in winter. I was always looking for good ways to make some extra money living in the cold and snowy upper Midwest of Chicago.
15. Professional Gift Wrapping Service
Will be in high demand over winter break. A mobile wrapping service can help reduce stress for holiday shoppers. Surely, you will have neighbors who are busy working and preparing for the holidays and do not like the idea of gift wrapping. It's a boring and tedious job – you must have patience and like details.
You can quickly learn how to start a gift wrapping business by first watching some YouTube videos and practicing on some boxes. You can save money by practicing with newspaper instead of wrapping paper. I would suggest having the customer choose and provide the wrapping paper they would prefer since there are so many different patterns and quality of the paper.
How much can you make wrapping gifts?
You can expect to make $2-$10 per package, depending on the size, shape, and extra decorations, like ribbon and custom bows.
16. Snow Shoveling Services for Seniors
Removing snow is a chore for anyone, but it is especially difficult for the elderly. Snow shoveling services for seniors nearby is needed after every snowfall. It's one of the easy ways for kids to make money in the winter. Of course, you need to live in a cold and northern climate that has snow.
In late fall, handout flyers in your neighborhood, advertising your residential snow removal business. Make a list of potential snow removal customers and knock on their door after the first snow. You will likely have more business than you can handle.
Also, solicit families over winter break who are traveling. Neighbors want snow clearing, so the snow doesn't freeze and harden by the time they get home. Homeowners also want snow removal, so they don't target their house knowing there aren't tire tracks and signs anyone is home over the holidays.
What to charge for snow removal services near me?
You should charge $15-$30 per person shoveling the driveway and sidewalks.
Factors to consider when charging for snow removal business:
How many people are shoveling?
How much snow is on the ground?
How heavy is the snow?
How big is the area you are shoveling? Is it a small or extensive driveway?
Here is a discussion amongst some parents about the right rate to pay for a kid's snow shoveling business.
Ask other neighbors what the going rate is for snow shoveling services for seniors or any house in the neighborhood.
17. Hot Chocolate Stand
It's cold and snowy outside, but you have a hot chocolate stand set up on the corner of your neighborhood. Most people are going to stop and but one from you.
You don't need a commercial hot chocolate machine. Buy hot chocolate mix and combine it with some hot water. It's simple. Hot chocolate packets in bulk or single packets cost about 40-45 cents per cup of mix. Hot chocolate bar supplies include hot water, cups, mix, and change to break $20 bills.
How much to charge at a hot chocolate stand?
Charge between $1-$2 per hot chocolate cup. If you charge $1.50, most customers will leave you $2 as a tip. Most people want to reward hardworking kids working on a winter day selling hot chocolate on a corner.
18. Christmas Light Installation
After Halloween, start passing out a Christmas light installation flyer to working and busy parents and elderly. Start by installing lights on your own home because it's your best Christmas light business card. Line up your orders as soon as possible and start installing those Christmas lights like a pro.
Here's a video from some Christmas light pros on how to install on the gutters.
19. Christmas Tree Trash Pickup
Collect Christmas trees after the end of the season for disposal. Everyone is exhausted after the holidays and doesn't want to deal with taking down the Christmas tree decorations and disposing of the tree. Find people who are working or traveling after the holidays and would like some help winding down the season.
20. Get Paid to Run Errands
You can offer an errand delivery service for busy parents and seniors. There are over 40 million seniors over 65 years old in the United States and growing. Working professionals and elderly can use help getting some groceries, picking up medication, pickup and drop-off cleaning, and more. In some cases, they may need to wait around the house for the repairman and have you run errands on their behalf.
How to Make Money in the Summer Teenager
We have four ideas on how to make money in the summer for teenagers and younger kids. The jobs can be either short-term side hustles, if you have a brief summer, or many of these can become full-time businesses.
21. Lemonade Stand Ideas DIY Alternatives
Every kid tries to make money in the summer starting a lemonade stand business in their neighborhood. We have some things to sell at a lemonade stand other than lemonade.
Lemonade stand alternatives:
Popcorn stand – popcorn is very cheap and easy to make. There is an endless amount of popcorn toppings. See the Food Network Kitchen 50 flavored popcorn recipes from lemon butter to everything bagel popcorn to cinnamon sugar popcorn. You can both savory and sweet popcorn.
Temporary tattoo station – buy a sheet of reputable temporary tattoos to sell. The tattoos are placed directly on the skin and last about three days. It's best to have an adult supervise the application.
Hawaiian shaved ice stand – the machine and flavors are inexpensive. Shaved ice is like a slushy and usually sold in cherry or blue raspberry flavor.
22. Get Paid to Play Sports with Other Kids
Sports training for kids is serious nowadays. Many sports like tennis, baseball, and basketball pay for private coaches to train with kids. It can easily run $100 per hour for private coaching for kids. If you are particularly good at a sport, you can offer to train with kids of similar or lesser ages. You can charge a parent $25-$50 to warm up or practice with their child vs. paying a coach every time.
You won't need any equipment since you and the other kid play the sport regularly. Find a public court or park to practice. It can be one of the most profitable ways to make money in the summer for a teenager or younger kids. Get paid for your sports skills while getting to practice yourself. It's a win-win.
23. Mowing Lawns for Cash
A go-to business for kids is to start a lawn mowing business. You can mow lawns in the summer or rake leaves in the fall. The rate to cut the grass will depend on the size of the yard. In the spring, make flyers and pass them around your neighborhood to receive a lawn cutting quote. It's an easy way to earn money fast as a teenager.
24. Mobile Car Wash Service
Go around your neighborhood after it rains and offer a mobile car wash service that cleans the car in their driveway. You can wash it by hand instead of waiting in a long line or getting their paint ruined with harsh and bristled machinery. Buy some exterior car wash soap and some spray tire shine. Bring a bucket and a bunch of towels and rags. It's quick and easy to start a local car wash service.
Easy Ways to Earn Money as a Teenager Online
In the 21st century, there are many easy ways to earn money as a teenager online.
25. One-on-One Tutoring Online for Money
You can apply for an online tutoring job with no experience being a teacher. There are hundreds of subjects you may be a potential master in and share your knowledge with others. The best online tutoring sites to work for can range depending on your specific expertise. TutorMe is an online education platform for online courses and on-demand tutoring. The platform allows for a flexible schedule, working from home, and over 300 subjects from programming to piano. There is a high demand to become an English tutor online for people overseas. You can get jobs in video games with no experience by teaching other kids strategy on how to play and win. E-Sports' popularity growth has incredible growth.
Pay rates for one-on-one tutoring online for money ranges depending on the subject and your skills. TutorMe claims tutoring rates start at least $16 per hour plus bonuses. It is one of the best ways to make money fast as a teen at home with students in different time zones. You can tutor in the evening and weekends when you are not attending school.
You can get paid, as a beginner, to write with no experience. It's easy to find people online willing to pay for writers. You can get paid for the following types of writing:
Write short stories
Write reviews for products
Write poetry online
Write lists
Write articles
Write song lyrics
Write reviews on Amazon
Write Yelp reviews
Write blogs
Write essays
You can write about ant subject from travel to legos to video games to technical or technology. A writer will make more money if they have a particular single-focused knowledge and good writing skills.
26. Write and Get Paid Instantly
The following list of sites will either pay you instantly or shortly after completion. This list is intended for beginners who are looking for quick ways to make money as a teenager with no experience.
Upwork – highly trafficked site and very popular with freelancers. Take time to create a detailed profile showcasing your expertise in specific subjects.
Freelancer – writing jobs can be filtered by skills required, pay, and language.
iWriter – handles all the billing, so you don't have to send invoices to customers manually
Textbroker – you will initially submit a sample article to review and rating. Your rating will determine your pay.
Here's a good list of sites to get paid to write about what you love or what writing jobs are available.
27. Listen to Music for Money
It's true; you can listen to music and get paid for it. Music Xray lets audiophiles listen and discover new bands and songs.
Follow these easy steps to get paid to listen to music from Music Xray:
Watch the video below
Sign up for free
Complete your profile for a targeted music selection such as favorite music group and songs
Targeted music will arrive in your email in-box
Listen to music for money. You'll get paid at least 10 cents for every song you listen to
You will get paid to listen to music via Paypal once your account balance reaches $20 or more
If you don't like the song after 30 seconds, you can skip it and still get paid. Music Xray and artists assume you will share a new song and band with friends when you do discover something you like.
Listening to music, one of the easiest ways kids can earn money online.
28. Take Online Surveys That Pay the Most
Hundreds of websites will pay you to play games, search the web, watch videos, and take online surveys that pay cash. Swagbucks, one of the oldest, is an online survey company that pays the most with a $10 sign-up bonus. They paid well with over $398 million to members. Swagbucks offers online surveys that pay through Paypal or gift cards like Walmart and Amazon. Here's how Swagbucks works
29. Find Best Sites to Sell Stock Photos
Most people don't know that you can sell your photos online for money. You simply need a camera or mobile phone to get started. Search through best sites to sell stock photos as each has a different payment structure.
Here's are some of the best sites to sell stock photos:
Shutterstock is one of the most popular sites to sell stock photos. It's popular because they've had over 500 million downloads, and photographers have earned over $300 million.
500px Prime has over five million photographers listing their images. 500px pays 70% net for each license sold. The average photo license costs $250. It's free to sign-up.
SmugMug Pro pays you 85% of the image markup, but you need to purchase a subscription. The photographer's subscription starts at $12.50 per month to receive the high royalty. You can also earn money by selling video footage in HD or 4k and vector images.
Etsy is known for selling crafts, but you can also make money selling stock photos. Etsy has a generous pricing structure, with only taking 20 cents per photo and 3.5% of each sale. The downside is most people aren't looking to buy stock photos on Etsy. You will need to do some marketing of your work.
Make Money Fast as a Kid Summary
There are 29 different ways to make money fast as a kid. Again, not all the jobs listed above will be an easy way to make money for all kids. Some of the jobs will speak more to some kids and teenagers more than other jobs.
Go through the list and list the jobs that interest you most. You should be happy with whatever you choose. The goal is to make money as a teenager without it being a job. Enjoy what you do!
Get in the habit early of saving a large portion of your money. Consider investing in a high yielding money market or local 529 Plan in your state. The power of compounding is more profound the younger you start investing.
The list shows ways good kids are already making money today. If you are wondering, we have ideas on how to make money as a 13-year old. Or how to make money as a 14-year-old or 15 or older. There are ideas for all ages.
Share your ideas to make money as a kid today and in the past.