Many older paper documents are now converted and accepted as electronic documents. Documents that are now electronic include:
Coupons
Airplane boarding passes
Auto insurance card
Loyalty program
Sporting event admission tickets
Concert tickets
But, there are many times you still need to search and find the cheapest places to get copies near me.
I still need cheap copies for the following essential documents: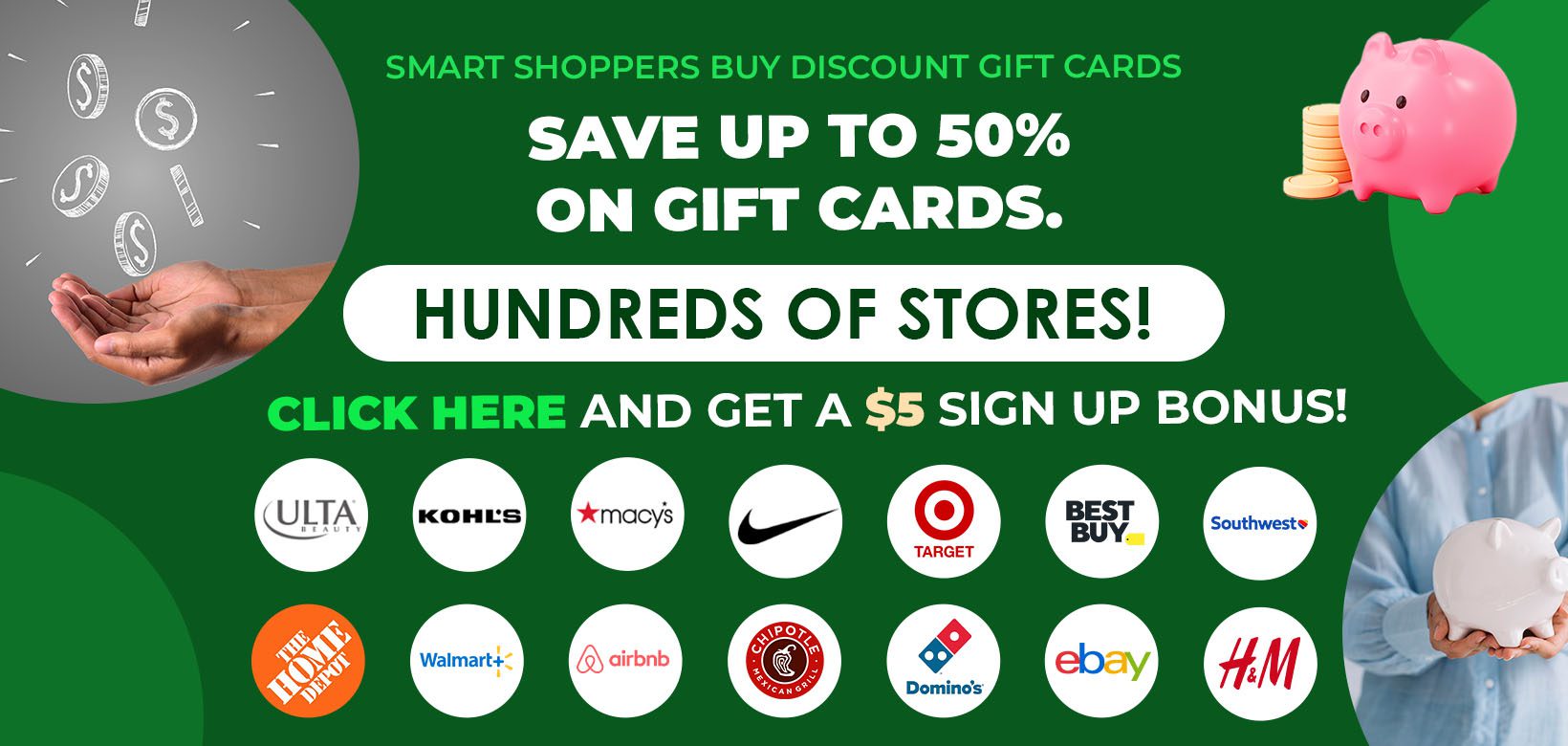 Tax documents
Work receipts for reimbursement
Legal documents
Birth certificate
Marriage certificate
Social security card
Living will
Power of Attorney papers
Benefits and disability documentation
Home appraisal and plat of survey
Sure, you can buy some cheap home office printer scanner copiers.
There could be two problems with buying a scanner 1) You only need a couple of copies now-and-then 2) You have a stack of black and white prints, and it's either time consuming or too big of a job for your basic home printer.
Below we list 24 options for free or cheap places to get copies made nearby.
How to Use a Copy Machine
Places to Get Free Copies Made Near Me
Here are places to get free copies nearby for rare occasions.
The suggestions below cannot be used for free daily, but instead for a few photocopies now and then. These will be great for a copy of your driver's license, notary public, or other short and essential documents.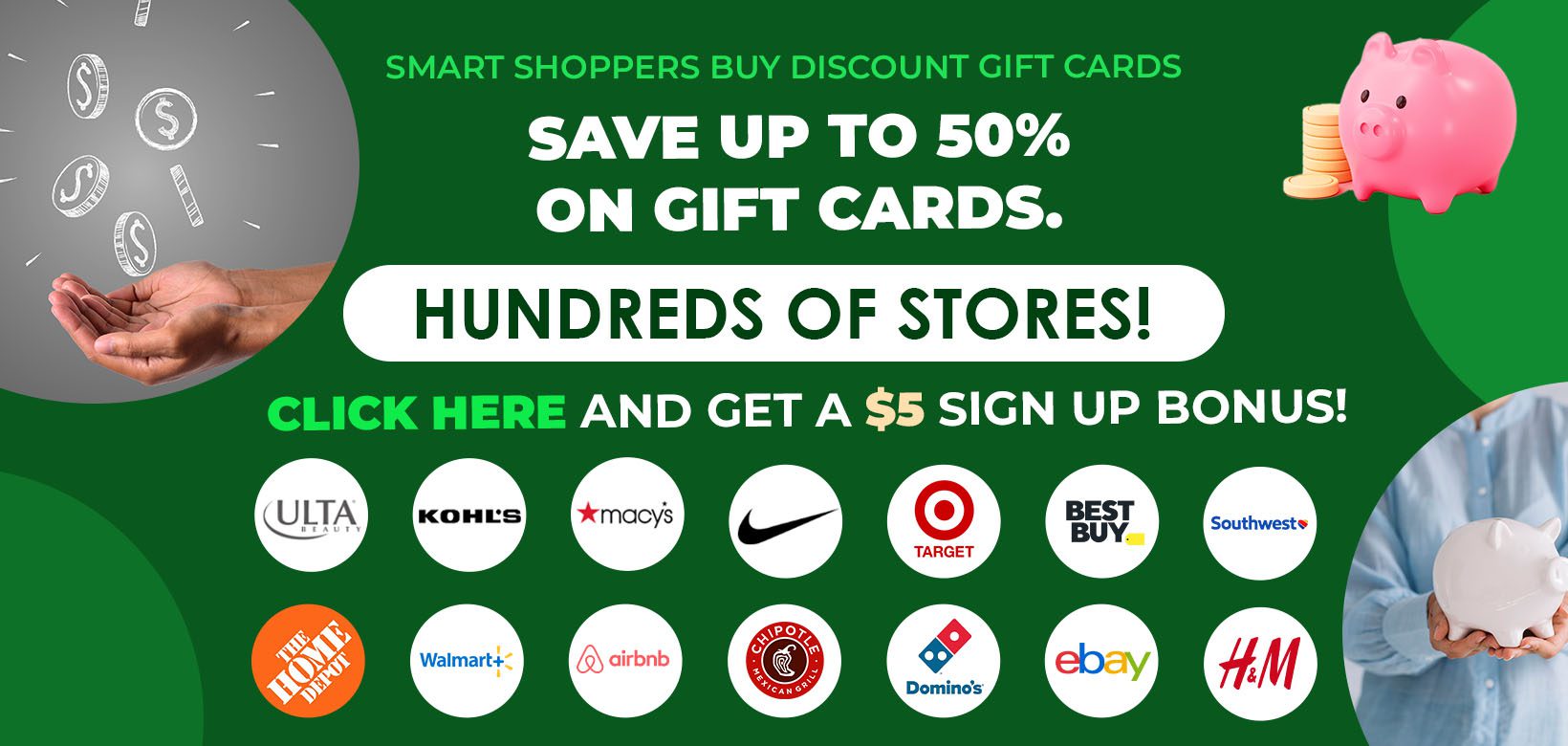 Don't expect anyone to make a copy of your entire tax return for free.
1. Friends and Family
According to the New York Times, a typical person lives only 18 miles from their mother.
The best place to get cheap black and white copies nearby is either family or friends. I doubt they are going to charge you! It depends on your relationship. 😉
There is a high likelihood someone you know owns an all-in-one printer scanner copier since they can be purchased for under $100 on sale. They will likely offer their services for free.
2. Landlord or Management Company
If you live in a condo or apartment building, consider stopping by the on-site leasing or management office. They will likely let you make a couple of copies for free or charge you a minimal fee if you have a stack of pages.
Some communities also have a clubhouse with a business center. Many business centers either have free equipment use for members or a coin-operated copier machine. Some management companies will even sell prepaid cards for cheap black and white copies.
3. Neighbor
According to Global Work Place Analytics, non-self-employed Americans working from home has grown 173% since 2005. More than 4.7 million employees work from home at least half the time. This doesn't even include self-employed Americans.
Many work from home employees tend to have a small office copier printer. Calling a neighbor will be the nearest place to make copies and one of the cheapest.
4. Place of Work
With permission, your office may be the best place to get free copies. It is likely your employer won't mind you using their office equipment for personal use on occasion. Depending on your needs, it's probably the cheapest place to make color copies nearby.
Check with your supervisor or human resource department before using their scanner copy machine. You don't want to get in trouble or lose your job over the cost of black and white copies.
With the permission of your boss, it's an excellent option when pursuing a frugal living to save money.
5. Local Bank
My local bank is one of the places to make photocopies near me for free. I don't do it often, but I ask on occasion to help me with a photocopy.
For example, when the bank helps me with a notary, I'll ask them also to make me a couple of extra copies for my records.
It's easier for me since I've banked at my local community bank for over a decade and know everyone. You'll have better luck with a small community bank making free back and white copies vs. a large national bank. Of course, if you are a long-time, loyal, and friendly customer, most banks will be happy to make paper copies of your documents.
Local bank locations that make copies near me
6. Hotel Business Center
Many hotels have a business center for guest use. A typical hotel business center has computers, desks, and a printer. Most guests use the computer to print their boarding pass for Southwest Airlines or whoever they're flying. Though most boarding passes are electronic, some passengers still prefer paper boarding passes in case their phone battery dies.
Also, many business centers have a fax machine and photocopier.
You will either get cheap black and white copies or free, depending on the hotel and your status. It may benefit you by asking the front desk about their copy services. As a current guest, the front office may waive the price of copies if it's only a couple pages and you ask politely.
Otherwise, it's a hotel that takes cash payment which can't cost you more than a couple bucks.
Stores that Make Copies Cheap Near Me
You won't always be able to get a free photocopy. Sometimes you may have a long document that's too big for your bank, friend, or neighbor. For the most substantial tasks, you'll want an automatic document feeder scanner printer.
Here is a list of the cheapest places to make copies.
7. Grocery Store
Grocery stores fill a need to make copies nearby. The prices may vary significantly between grocery store brands and specific locations. A typical cost will range from $0.10 to $0.50 depending on if it's color or not. They will likely not be the cheapest place but one of the more convenient. It's more likely you can get black and white copies made vs. color.
For most people, a grocery store is the nearest place to make copies at or near the customer service area. They are likely not the cheapest but one of the closest and convenient.
8. Staples
Staples has almost 1,100 stores located in the United States in 45 states. Many businesses use Staples as a place to make copies of documents near their offices since they are the largest office supply store.
How much does it cost to print at Staples?
Staples is one of the cheapest places to make copies on 8.5″ x 11″ paper. Each Staples black and white copies start as low as 5 cents per page and color pages as little as 15 cents. They charge additional for binders, hole punch, lamination, covers, cutting, folding, and stapling. The price for a single color copy at Staples is 60 cents and 13 cents for a black and white photocopy.
Self-Services offered at Staples Printing Center
Document access and printing from GoogleDrive and DropBox
Faxing
Scanning
Self-copying color or black and white documents
Staples locations that make copies near me
9. Office Depot / OfficeMax
Office Depot has about 1,350 office supply locations worldwide. They conveniently offer same-day copy and print services.
How much does it cost to print at Office Depot?
Office Depot color copies are priced at only $0.49 each. Black and white copies are only $0.09 per page. You can either pick up the order within about an hour for free or have the order shipped.
Office Depot online print center
Use this link to view the pricing for the online print center.
You can either use the Office Depot online print center to upload and send your document for printing or use the link above to see the pricing ahead of time. You will receive a discount for large print orders.
Factors that determine the cost of copy and print services:
Quantity
Color or black and white
Single-sided or double-sided
Paper type
Paper weight
Paper color
Stapling
Cutting
Folding
Hole punching
Wafer seals and color
Perforation
Lamination
Foam board mounting
Office Depot Coupons
There are several ways to get Office Depot coupons, including:
Email list Opt-in: Sign-up for the email list and receive 20% off one qualifying regular-priced item
Coupon page: Visit the Office Depot coupon page on the site.
Free shipping: Receive free next-day shipping on qualifying orders over $45, as of this writing.
Office Depot locations that make copies near me
Local Public Government Offices
There are local government buildings that offer services besides copy and print services. When you "need to make copies near me" search no farther than your local post office and library. Most towns in the U.S. have at least one library and U.S. Post Office.
10. Post Office
There are over 31,000 post office locations in the United States. Nearly every town has one. Many US Postal locations have coin-operated copy vending machines in the lobby. It's advised to call your local post office ahead of time to confirm they have a copier.
Don't forget to bring coins or plan to wait in line to make change.
Other common services offered at your local U.S. Post office:
Money orders
Military mail
International mail
Passport applications and renewal services
Post Office boxes
The US Postal Service isn't the cheapest place to get copies made but has some of the most convenient locations that offer copy services.
Post Office locations that make copies near me
11. Library
According to the American Library Association, there are over 9,000 public libraries in the United States. Most towns have a public library, just like having a local post office.
Most people don't realize your local library can make cheap black and white or color copies. A typical library tends to charge only 10 cents for black and white and 25 cents for color copies.
Most coin-based photocopiers at the library are not busy or in use. Many retail locations have a line formed for the copy department. At the library, there is likely someone available to make change or sell you a reloadable usage card.
It doesn't only have to be just your local public library. You can find similar copier equipment with document feeders at university and college libraries. Unless it's tax season or some big finals week, you will likely be in and out of the library within minutes.
Library locations that make copies near me
Copy Store
12. FedEx Office / Kinkos
FedEx Office, formerly Kinkos until 2004, has over 2,000 locations in the United States. In 2018, FedEx announced a partnership to place over 500 locations within Walmart for shipping and printing services.
FedEx Copy Prices
I called my FedEx Kinkos near me now and checked the copy prices.
Self-service black and white copy cost: 13 cents per page
Self-service color copy costs: 65 cents per page
Full-service black and white copy costs: 17 cents per page
Full-service color copy costs: 69 cents per page
Full-service is when the print center employee makes the copy for you behind the counter. Factors for saving a few cents per page:
You're a frugal consumer
Know how to use the self-serve copier
How busy is your nearby location
Need premium printing options
FedEx Kinkos discount code
The FedEx Office site has a page with discount codes, coupons, offers, print promo codes, and deals currently available online or at your nearby FedEx Kinkos store. The offers will either include a discount code or a printable coupon you can either print the coupon at home or show on your mobile device in the store.
FedEx Kinkos locations and times
There are many Fedex 24 hour locations that allow in-store copying and printing. Find a FedEx print store near me.
13. The UPS Store
The UPS Store has over 4,700 locally owned stores in the United States. They offer a variety of services, including packing, shipping, mailboxes, printing documents, printing posters, and places to make copies.
UPS Store Make Copies Cost?
The UPS Store is one of the best places to get copies made nearby when using a discount code or member partnership promotional card. The cost of black and white photocopies start at 9 cents. UPS store color copies cost 49 cents each. Talk with your local store about getting a discount for large print orders. Your nearby UPS Store printing costs vary because each store is franchised and can dictate pricing to a degree.
UPS Store Printing Prices Factors
There are several factors in printing prices, including:
Paper size: 8.5" x 11", 8.5" x 14", and 11" x 17"
Paper stock: weight of the paper
Quantity: may qualify for bulk discounts for large quantities
Finishing options: binding, folding, stapled, and more
UPS Discount Codes and Rates
The UPS Store offers some outside membership discounts include:
AAA UPS Discounts: Your AAA membership card will save you 5% off domestic and international shipping from UPS. You will receive a 15% UPS discount on other eligible services and products. You can make paper copies a little cheaper. Receive a discount for a AAA membership here.
AARP UPS Discounts: AARP membership card will save 5% off UPS domestic and international shipping services. Cardholders will receive a 15% UPS discount rates on services and products.
UPS Military Discount: As of this writing, there is no national military discount at the stores.
UPS Stores Website: Visit TheUPSstore.com for a popup message to join the email list and receive a 15% UPS discount code on your next online print order. You can choose paper sizes and thicknesses (paper weight).
UPS Store Services
Each store offers a variety of services:
Business cards
Computer rental workstations
Coil Binding
Design and printing services: banners, invitations, menus, banners, and more
Fax services
Handouts
Laminating
Mailing supplies
Notary
Passport photos
P.O. box rental
Presentation folders
Shredding
The UPS Store locations that make copies near me
14. Sir Speedy
Sir Speedy has over 160 places that make copies and printing services in 32 states.
Many times the best place to make copies is a company that specializes in printing.
Sir Speedy specializes in the following print services:
Black and white copies
Color copies
Finishing and binding
Labels
Marketing – direct and integrated
Promotional products
Signs
Website design
Sir Speedy copy prices
I called my nearest Sir Speedy for copy prices per page:
Black and white copies: 11 cents per page
Color copies: 55 cents per page
They aren't the cheapest place, but Sir Speedy does quality printing.
Sir Speedy printing locations that make quality copies near me
Drug Stores
Drug stores are some of the nearest places to make copies and a great one-stop-shop.
15. CVS
CVS has over 9,900 store locations nearby in the United States in all 50 states. The CVS Photo department uses the KODAK Picture Kiosk to print and copy your documents on-site.
You can print the documents and make copies in several ways
Flash drive or USB thumb drive
Use the physical documents feeder with your provided hard copies
How much does it cost to make copies at CVS?
You can copy documents within minutes at CVS. Here is the cost to make copies at CVS:
Single-sided black and white copies: 19 cents per page
Double-sided black and white copies: 38 cents per page
Single-sided color copies: 99 cents per page
Double-sided color copies: $1.98 per page
Save Scanned documents on a CD: $3.99 per CD
Though CVS Photo isn't the cheapest place to make copies near you, they do have a lot of locations throughout the entire country.
CVS locations that make copies near me
16. Walgreens
Walgreens has over 9,200 drugstore locations in all 50 states, Puerto Rico and U.S. Virgin Islands.
Can I make copies at Walgreens?
No, Walgreens does not make color copies nor black and white at the store.
But, you can take new and copy old photos at Walgreens for printing. See the Walgreen photo shop pricing sheet for digital prints.
Does Walgreens take passport photos?
Yes, Walgreens can take your passport photo, or you can use an online passport picture tool. They will photograph and print it in less than an hour for $14.99.  No appointment is necessary but call ahead to ensure someone on staff can take your photo and print it. 
Walgreens only takes passport photos and does not accept passport applications, issue passports, or other related travel documents. Visit the U.S. Department of State for passport application details.
Walgreens locations that make copies near me
Warehouse Membership Stores
Warehouse stores are one of the best places to make cheap copies because you've already paid your annual membership. Your yearly membership fees subsidize the cost of all products and services at the store.
17. Costco Copy Services
Costco has over 545 warehouse stores located in the United States, with only five states without a store. Like most items at Costco, they are one of the cheapest places to get copies made.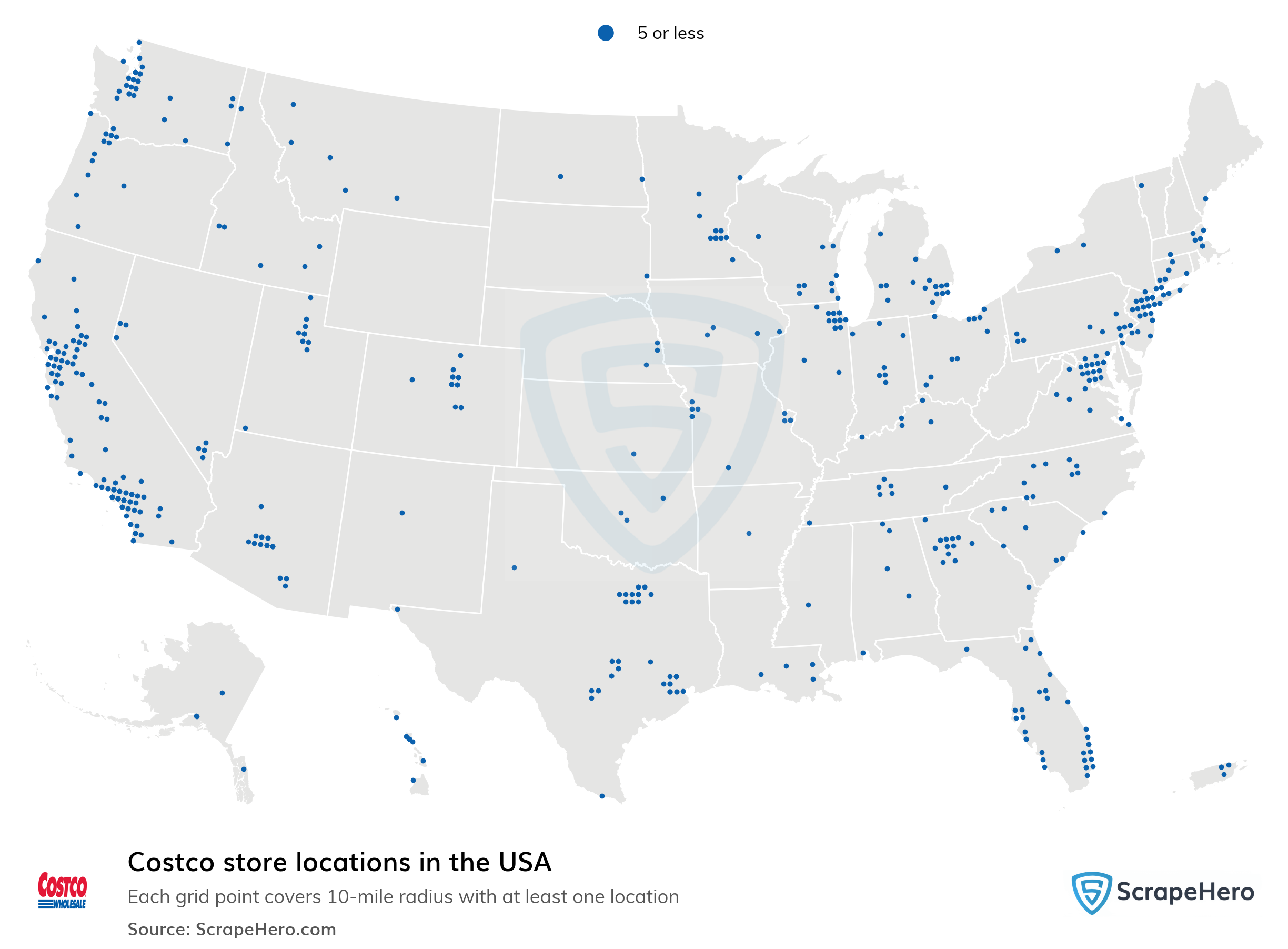 Costco Photo Center Prices
If you live near a Costco, their cheap copy center prices on large print jobs are terrific.
Black and white copies cost $0.035 for 1,000 or more pages
Color copies cost $0.29 for 50 or more pages
Costco printing services
You can use printing services either at CostcoPhotoCenter.com or in-person at the warehouse.
Costco offers the following services:
Brochure
Business cards
Calendars
Canvas'
Collage prints
Enlargements
Greeting, holiday, and Christmas card printing
Photobooks
Photo gifts
Post prints
Wall decor
The Costco products and services are nearly unmatched by its competitors when you are a warehouse member. Call your nearby Costco before heading to the photo center. They have closed some of their in-store photo departments starting in 2018. My closest Costco warehouse no longer has an in-store photo center, but a slight farther location still has one.
Can I use a Costco gift card without a membership?
Yes, you can use a Costco gift card with no membership. Have a friend purchase you a cash card. You can also buy a discount Costco cash card online at a site like Raise.com.
If you are not a warehouse member, they will charge you an extra 5% on the stated price except for prescriptions. Give family members Costco cash cards so they can get cheap gas nearby.
Costco Photo Center coupon – Easy
You don't need to search the web for a Costco Photo Center coupon. You simply need to go to the Costco Photo Center website, and they have all the coupon codes available to their members. No one else has exclusive coupons or promotions.
Costco locations that make cheap copies near me
18. Sam's Club
Sam's Club has over 595 locations in 44 states in the United States.
Sam's has two separate print groups, including "Photo" and "Business Printing."
The Sam's Photo services include:
Cards: Baby, birthday, graduation, thank you, wedding
Prints: Photos, enlargements, posters, and collage posters
Photo Books
Photo gifts: Blankets, calendars, gifts, mugs
Home Décor: Acrylic, Canvas, metal, framed, home accents, mounted, rustic wood
Sam's Business Printing services include:
Flyers: start at 100 pages for $59.96 and less for greater quantities
Banners: Mesh, outdoor, retractable
Brochures: Upload your own or create your own online from supplied templates
Business cards: Ultra-thick or premium suede cards
Framed prints: Upload your design
Postcards: Upload your own or create your own online from provided templates
Signs: Acrylic, magnetic, metal, window, yard
Sam's Club personal checks – Cheap
Sam's is a great place to print business and personal checks cheap. They make ordering checks very easy. It automatically ships to the address printed on the checks for additional security. Packages start at 360 checks (2 packs) for $13.96.
Sam's Club locations that make cheap copies near me
Best Places to Order Cheap Copies Online
Online printing companies offer some of the cheapest places to make cheap copies. The prices are competitive for small and large orders. Depending on the respective company, you will need to add in the price of shipping to understand your actual cost per page.
19. Color Copies Today
Color Copies Today, a division of Rogers Marketing and Printing, has been in business since 1980. Based in Indiana, they call themselves "The Marketing and Printing Specialists."
Their printing and shipping service is speedy. Orders are generally sent out the same or next day the order is uploaded and paid.
Of all the companies listed above, they look to be the cheapest place to make copies online, excluding shipping. Here is the pricing per page:
Black and white copies: 1,000 single-sided 60 lb. weight is $37.50 or $0.0375 per page
Color copies: 1,000 single-sided 60 lb. weight is $65 or $0.065 per page
Their standard weight is a generous 60 lb—white paper. See the Color Copies Today FAQ here.
20. DocuCopies
DocuCopies specializes in cheap color copies as few as 1,000 copies to well over 10,000. They offer cheap quality printing online in many products:
Black and white copies
Color copies
Banners
Bumper stickers
Business card – good value
Calendars
Catalogs
Door hangers
Flyers
Mailing services
Menus – restaurants
Postcards
Posters – small and large format
Raffle tickets
Yearbooks – newer product
DocuCopies printing service pricing
Black and white single-sided is $70.20 or $0.0702 per page
Color single-sided is $87 or $0.0870 per page
The price per page goes down with bulk ordering price breaks at 2,500, 5,000, and 10,000 copies. 
Buy Cheap Scanner Copier and Printer All-in-One
The nearest place to make copies is to buy a cheap scanner printer all-in-one for your home office. If you need more than the occasional one-pager or if your needs are less than 100 pages at a time, then owning a scanner makes sense.
The most cost-effective type of printer is a LaserJet black and white copier. A LaserJet vs. Inkjet will save you money on ink and toner. There are several cheap office scanners available at retail stores or online.
21. Best Small Office Copier Printer
Personally, I think the best small office copier printers are the Brother Printers. They are a terrific value, and black ink toner cartridges are inexpensive on Amazon. The difference between the two printers is one has a duplex document feeder, and the other manually scans only one page at a time.
Brother DCPL2550DW Monochrome Laser Multifunction Printer and Copier with 50 Sheet Automatic Document Feeder.
We earn a commission if you click this link and make a purchase at no additional cost to you.

Brother HLL2395DW Monochrome Laser Flatbed Copy and Print, Scan, and Wireless
Brother Compact Monochrome Laser Printer, HLL2395DW, Flatbed Copy & Scan, Wireless Printing, NFC, Cloud-Based Printing & Scanning, Amazon Dash Replenishment Ready - BLACK
Engineered for convenience – This new Brother Monochrome Laser Printer is conveniently equipped with a flatbed scan glass for quick copying and scanning. Mobile Device Compatibility AirPrint, Google...
Optimized for efficiency – Engineered with new features, the HL L2395DW laser printer (replacement for the HLL2380DW) and has been optimized for efficiency, allowing you to print up to 36 pages per...
Faster, high quality prints: This monochrome laser printer is built with a 250 sheet paper capacity that helps improve efficiency due to less time spent refilling trays. It also handles both letter...
We earn a commission if you click this link and make a purchase at no additional cost to you.

LINKYO Compatible Toner Cartridge Replacement (2-Pack)
We earn a commission if you click this link and make a purchase at no additional cost to you.

These are some of the best home office scanners that are inexpensive to buy, maintain, and have affordable non-OEM quality replacement cartridges. The nearest place to make copies will be in your own home if you invest in a cheap small office scanner all-in-one printer.
Scan a Document With My Phone or Tablet for Free
It's the middle of the night, and you need to copy a tax or legal document now! What if you don't have a small office copier printer at home? What if you don't have time to go to your nearest place to make copies? But, you do have a cheap home printer and a phone or tablet.
How do you make necessary copies without a scanner? Easy! There are free document scanner apps for making copies of documents.
Use the free document scanner app with your mobile phone or tablet then either send it to your home printer or email a digital copy.
Best mobile document scanning software
The apps listed below will scan your documents into PDF files for free. Materials you'll want to scan with your phone or tablet:
Legal documents
Rebate forms
Receipts
Tax documents
Work invoices
22. Adobe Scan
Adobe Scan is a free documents scanner app that is simple to use and creates clean and reliable PDFs. The app has a very basic interface and stores your captured images on Adobe Document Cloud. Your documents and scans are accessible from your computer, smartphone, or tablet.
Download Adobe Scan iOS app from Apple Store
Download Scan Android app from Google Play
23. Microsoft Office Lens
Microsoft Office Lens is excellent if you already use the Microsoft Office suite ecosystem. It has a similarly simple interface like Adobe Scan. It outputs documents to PDF but also Word docs and PowerPoint slides. Unlike Adobe Scan, it comes with terrific text recognition capabilities.
Download Microsoft Office Lens iOS app from the Apple Store
Download Microsoft Office Lens Android app from Google Play
24. Genius Scan – PDF Scanner
The company refers to the app as a "Scanner in your pocket…and helps digitize millions of documents on the go every day."
Genius Scan does the following:
Instantly scan documents – detects your document, corrects the perspective, enhances the colors
Create PDFs – simple PDF creation along with document merging
Share scans – upload your scans to major cloud storage services (premium Genius Scan+ for a one-time fee)
Text recognition – search and index the document (premium Genius Scan+ for a one-time fee)
Download Genius Scan iOS app from Apple Store
Download Genius Scan Android app from Google Play
Free or Cheapest Places To Get Copies Near Me Summary
The closest place may not be the cheapest, but for a few cents per page, it's probably worth your time. Every little penny and every dollar can help you save $10k in a year!
People like students or teachers can get perks like cheaper black and white copies or color if you mention it at some places. It never hurts to ask! Be a frugal consumer and ask for a discount or buy a discounted gift card on Raise.com.
Tips to Make Quality Printing
Here are suggestions to make quality printing work for you.
Use high-quality original – Making a copy of a copy never looks the best. Use the original, if possible, or the best copy.
Ask for help – the copy expert at the store will likely know how to make your end product look better than if you do it yourself by adjusting the sharpness, the side, the brightness, and more. In many cases, it doesn't cost anything extra to ask for help.
Digital Copy First – A digital file will print the best vs. a photocopy.