Mastering the art of frugality means finding ways to save money on purchases without sacrificing quality. Keeping track of Macy's sale calendar is a great way to hit your personal finance goals while still getting items of reasonable quality.
Macy's is one of the most popular department stores that regularly offers terrific discounts and spectacular deals throughout the year. As a frugal and savvy shopper, it's essential always to be asking questions like – Is Macy's having a one-day sale today, or Is Macy's having a sale this week?
To help you save time, we'll help you determine if Macy's is having a One Day Sale today or this week.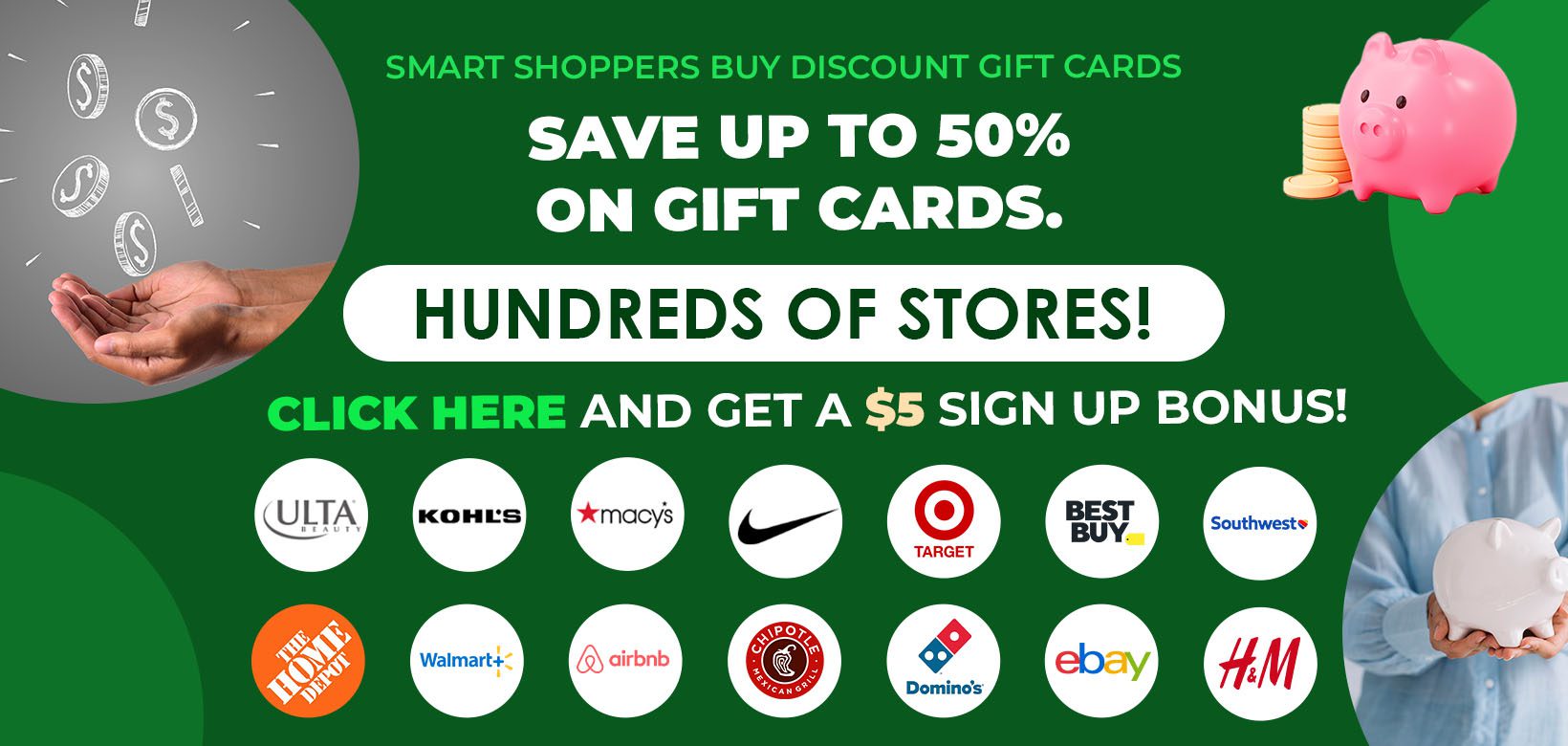 So, what's the Macy's sale schedule dates?
Short Answer: Keeping tabs on Macy's sale calendar lets you save more money on clothing, footwear, costume jewelry, accessories, beauty products, bedding, furniture, recliners, and houseware, like SodaStream carbonators.
The Macy's sale schedule is packed every year with events, including Macy's One Day Sale, Macy's Friends & Family Sales, Macy's Last Act Clearance, Macy's Black Friday Sale in July, and Macy's Black Friday Sale (November). In between these sales, you can also save at Macy's Semi-Annual Sales, Macy's VIP Sales, Cyber Monday at Macy's, and more.
The retailer also has popular sales like Black Friday, holiday sales, and clearance sales, with typical discounts ranging from 25% to a whopping 80%.
When is Macy's Sale Calendar?
The most popular dates on Macy's sale calendar are around the holiday season. But, generally, the calendar has dates scattered throughout the year, allowing you to stock up on a wide range of merchandise at a discount.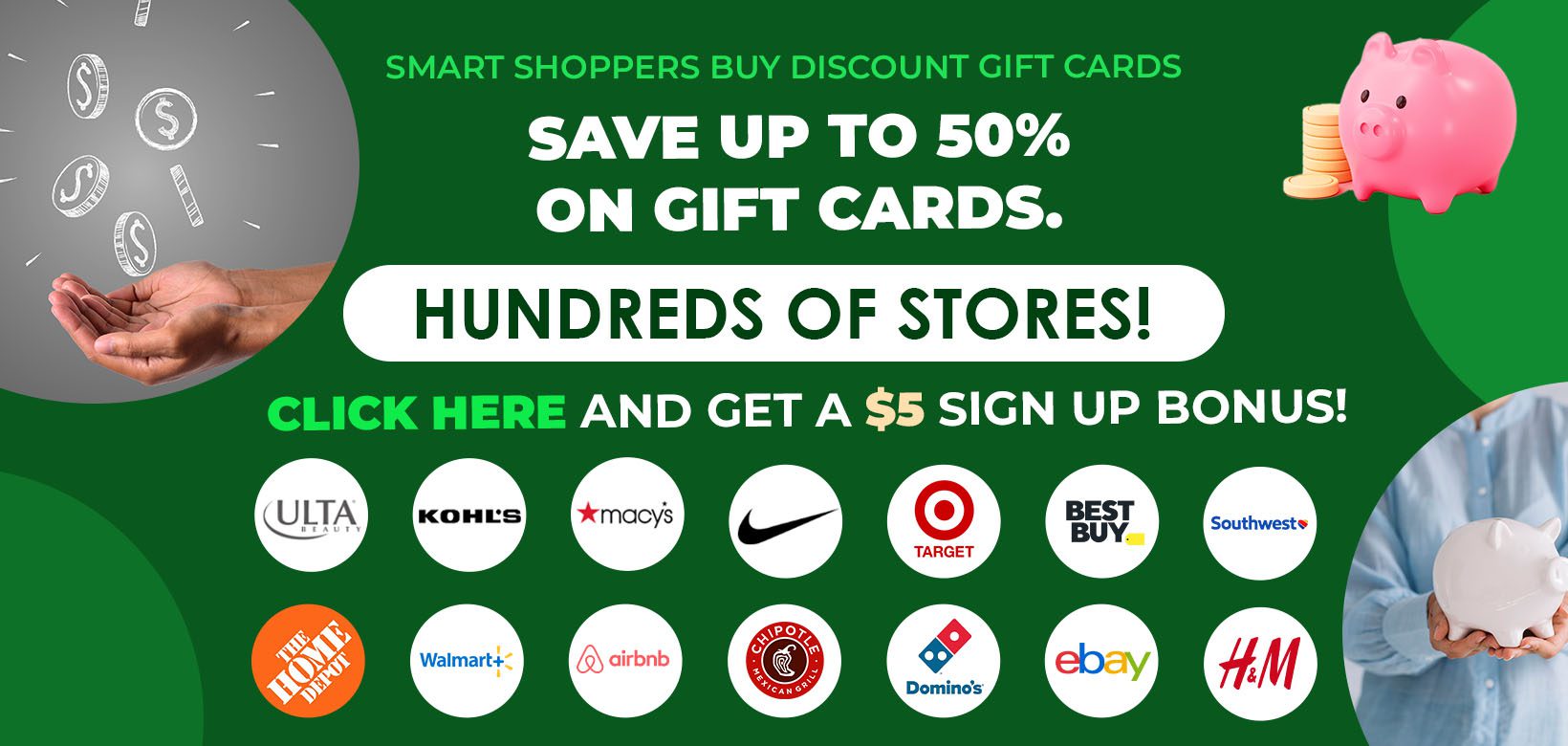 Macy's One Day Sale
Macy's One Day Sale is the gift that keeps on giving because it usually turns into a two-day shopping fest. However, you can take advantage of the sale "preview" on the first day to pick the best selection and then wrap up your shopping on the next day.
It's possible to make purchases on both days, so you'll have plenty of time to find the best deals for you. Although the sale only runs for a couple of days, Macy's makes it worthwhile with deep discounts for as much as 75% off on select items.
How Often Does Macy's Have a One Day Sale?
Macy's One Day Sale commonly happens once a month. But it's not a guarantee because Macy's has been known to switch things up by hosting three One Day Sales in December.
It's safe to say that Macy's tends to host more One Day Sales in the holiday months. The sales used to happen at the end of each third week, on Friday and Saturday. However, the schedule varies, and some sales start mid-week during some summer months.
Macy's Deals of the Day
The Macy's Deal of the Day can potentially save you money every day shopping in-store or online. It pays to browse through deals regularly because you never know when you'll hit the jackpot.
If you're browsing Macy.com online, the daily deals are advertised in nine different categories. For example, it makes it easier to watch for a discounted shoe sale or buy makeup at a discount.
Macy's has a deal of the day for the following categories:
Bedding
Beauty
Cookware
Handbags
Home
Jewelry
Kitchen
Perfume and Cologne
Shoes
How Long Does Macy's Deal of the Day Last?
Macy's Deals of the Day are always happening, but the items for sale vary. Each item can remain a Deal of the Day for several days. In addition, each product has a countdown clock at the top that says, "Today's Daily Deal ends in."
Of course, there's no way to determine which items in a particular category will be discounted next.
Macy's Weekend Sales
The Macy's One Day Sale usually happens on a Friday and Saturday. Other Macy's weekend sales include Macy's Friends and Family Sale, plus other sales that happen around holidays like Mother's Day and Father's Day.
You're almost guaranteed to find a sale every weekend, each with a different name.
Macy's Semi-Annual Sales
As the name suggests, the "semi-annual sale" occurs in January and July twice a year. The Macy's Semi-Annual Sale is like an end-of-season sale for winter and summer with deep markdowns on seasonal items. It's normal to buy items between 25% – 75% off. You can even save more money shopping at Macy's with a promo code for an additional 15% off.
Buying out-of-season items are one of the easiest ways to buy quality items without breaking the bank. For instance, buying warm clothing at the end of the winter season might seem pointless. But before you know it, winter is rolling around again, and you don't have to pay full price for winter clothing because you bought it at a steep discount six months ago.
Macy's Friends & Family Sales
The Macy's Friends & Family Sale is one of the most popular sales. Select items are 30% off with an additional 10-25% off in select departments. Plus, you'll get free shipping when you spend $25 or more at Macys.com.
The sales are fun because almost all the merchandise is up for grabs using the promo code. Macy's Friends and Family Sale can happen two or three times a year. Plus, it's guaranteed to run in December during the busy holiday season.
Macy's VIP Sale
Macy's VIP Sale event is a great way to save on beauty products. General merchandise is 30% off, but beauty products are 15% off. So not only do you get discounts on beauty brands that rarely get marked down, but you also get free shipping on orders above $25 online.
Stock up on discounted cosmetics while they're on sale!
How Often Does Macy's Have VIP Sales?
The Macy's VIP Sale takes place twice a year.
Macy's Last Act Clearance
Macy's always has a Last Act clearance section where you can browse heavily discounted items that can't be discounted further. That means the price or discount you see is the final reduction. You can get as much as 80% off some clearance items!
Types of Macy's Last Act items are available:
Area rugs
Designer handbags
Dresses
Evening gowns
Furniture
Jeans
Jewelry
Plus size clothes
Quilts
Sneakers
Toys
You can return Macy's Last Act items within 30 days from purchase. The items are still returnable even though it's called "Last Act."
Black Friday in July at Macy's
Black Friday is so popular that Macy's makes a point to host a Black Friday sale the day after Thanksgiving and also in July. Expect to get impressive discounts across all departments. In addition, there will be "special" discounts available in selected departments, such as apparel and home goods.
The July sale started to compete with Amazon's Prime Day in July. Now, most retailers, including Target, Walmart, Menards, and Hobby Lobby, run massive sales on all merchandise in the middle of the summer.
Macy's Black Friday Sale
Besides Macy's Black Friday in July, you can expect the original Black Friday Sale to happen every November. The discounts never disappoint, and there are bound to be many fantastic deals, including favorite brands like UGG, Calvin Klein, Michael Kors, and more.
It includes every department like women's, men's, kids, shoes, home, and handbags. It's so popular with consumers that the Macy's Black Friday Sale page is permanently set up online advertising next year's sale with a sign-up for email alerts. 
Cyber Monday at Macy's
If you thought Macy's Black Friday Sale was big, then Cyber Monday at Macy's will have you thinking again. For instance, the 2021 Macy's Cyber Monday, in late November, had over 85,000 deals! As a result, online shoppers had to navigate over 1,000 pages of markdowns for home goods, beauty, clothing, and footwear items.
Macy's Holiday Sales
Whether it's Easter, Memorial Day, Labor Day, or any other holiday in-between, you can trust Macy's to host a sale. For those with a flexible work schedule, work a nightshift, or work from home, you can buy holiday discounts online or in-store.
Depending on the holiday, some departments will have bigger sales.
Macy's After Christmas Sale & Clearance
There's usually a shopping frenzy right before Christmas. But if you can wait until December 26th, you'll save even more money. It's a good time to spend your Macy's gift cards on discounted merchandise.
Typically, you can get up to 60% off premium items like clothing, home decor, and accessories.
Why Shop at Macy's?
Here are the benefits of shopping at Macy's department store:
Replace watch batteries
Buys back jewelry with trade-in program
Ring sizing
Fix jewelry such as watch repair
Stylists for your wardrobe and home
Does clothing alterations
Does bra fittings
Accepts Apple Pay and Google Pay
Does gift wrapping
Ear piercings starting at age three months and older
Delivers large furniture with white-glove service
Removes old mattress for $25 fee
Uses Klarna for easy payments
Custom drapes
Engrave perfume
Sells wall to wall carpeting
Carries maternity clothes in-store
How To Save Money at Macy's?
Besides Macy's sales schedule, there are even more ways to save money at Macy's. Here are some top Macy's shopping tips to transform you into a smart and savvy shopper.
Take Advantage of Macy's Star Rewards
You can save more on purchases when you become a member of Macy's loyalty program. The quickest way to become a member is to open a Macy's credit card. Alternatively, you can still enroll in Star Rewards as a Bronze member for free.
In a nutshell, the benefits of Macy's Star Rewards Program include free shipping and 1% money back (Star Money) on all purchases except services, fees, and Macy's gift cards. You'll get $10 in Star Money for every 1,000 points, or essentially every $1,000.
Sign Up for Emails and Text Alerts
Have Macy's send you today's sales via text and email alerts. So instead of hunting down the daily sales, become an early bird with their alerts.
In fact, Macy's encourages shoppers to sign up for alerts by offering a 25% discount off the first purchase for new online account holders and email subscribers.
Open a Macy's Credit Card
Opening a Macy's credit card not only enrolls you in Macy's Star Rewards program but also earns you several benefits. For example, you'll be eligible for special discounts (Star Pass discounts) and Star Money Rewards.
New Macy's credit cardholders will get 20% off your first and second-day purchases for up to $100 worth of stuff.
Use the Macy's App
The Macy's App is user-friendly and streamlined to help you find the latest deals. In addition, it will notify you of any related deals as you browse different categories.
If you haven't already downloaded and used the app, you'll get 25% off on your first order via the app. The initial 25% first-time promotion is in addition to the regular deals.
Follow Macy's Social Media Accounts
Macy's regularly updates its Instagram and Facebook pages with the hottest deals and the latest information about its sales schedule. Its social media pages also like to keep you in the loop with the latest fashion and clothing trends, gift ideas, and product information.
When is Macy's Furniture Sale Schedule?
Department stores, like Macy's, have furniture sales at the end of seasons like winter and summer. Therefore, the rule of thumb is to buy clearance furniture around February and August.
Each new season brings different furniture trends and styles, so the old stock will be discounted to make way for the new. You should especially watch for the Macy's furniture sales on weekends before holidays like Presidents Day and Labor Day.
If you're buying indoor furniture, you'll get the best bargains towards the end of winter or summer. It's just before the new styles of indoor furniture are introduced on the showroom floor.
For outdoor furniture, your best bet for big savings is between the Fourth of July and Labor Day, which is when old stock usually gets cleared. However, it's possible to find furniture sales at any point throughout the year.
Also, most stores tend to have a room or section with a clearance section of discontinued, returned, and floor models with slightly used furniture.
See our guide on Macy's price match and adjustment policy.
Does Macy's Have a Senior Discount?
Macy's does not offer a senior discount in-store or online. However, seniors can still save money by joining Macy's Star Rewards loyalty program and following the annual Macy's sale schedule.
Does Macy's Have a Student Discount?
Macy's doesn't offer student discounts. But there are still several ways for students to save money shopping at Macy's. To begin, you should sign up for email coupons and familiarize yourself with Macy's sales calendar.
Macy's Sale Schedule Summary
Overall, Macy's sale schedule offers continuous promotions throughout the year. The most popular sales events include Macy's One Day Sales, Black Friday, and holiday sales.
In addition, there are many ways to save at Macy's, such as becoming a Macy's Star Rewards member and subscribing to email and text alerts for all the best available deals.
See our guide on the best and legit mystery shopping companies to work for.