There's no way we can avoid shopping—be it daily, weekly or monthly. However, embracing smart shopping ideas can help save a few dollars. For instance, you can buy items on sale, join a wholesale club, use a rebate app, compare prices before buying, and stick to your budget.
Also, you can take advantage of the not-so-common price adjustment policy. However, only a few stores offer good price adjustment policies, including Macy's, Home Depot, Target, Kohl's, Best Buy, Walmart, Gap, and Staples. 
Our guide will focus on Macy's, one of the oldest and most established department stores.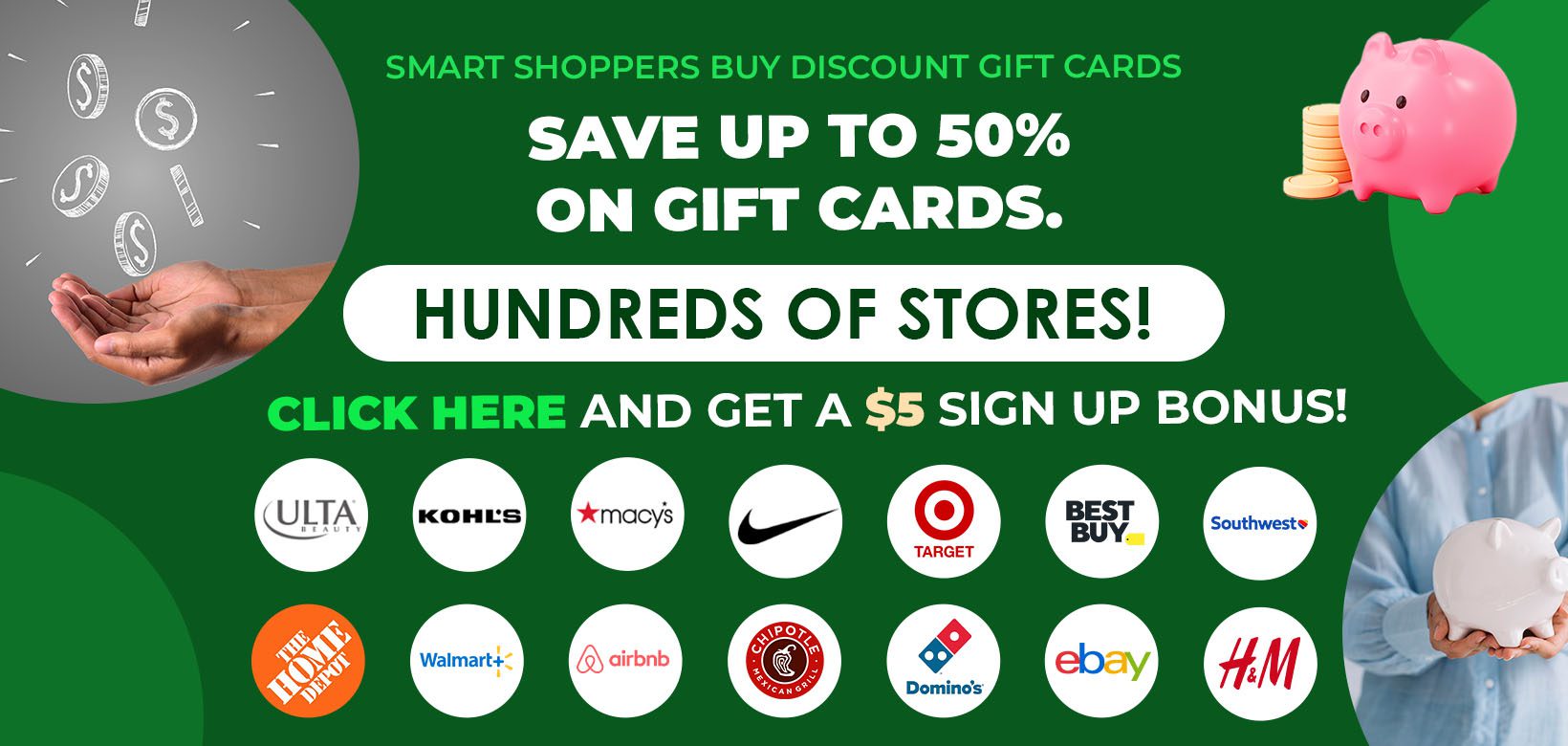 So how does the Macy's price match policy work?
Short Answer: Macy's price matching and price adjustment policy allow customers to get a refund within ten days from the purchase date and up to 30 days for some iPhone products.
Macy's has over 500 department stores across 46 states. In addition, it operates online and brick-and-mortar stores which are run separately. As a result, price matching and price adjustment policies may differ slightly for in-store and online purchases. 
For instance, an item can be available from their website but out-of-stock in-store. Also, don't be surprised if you find the price of an item at Macy.com different from its price in a brick-and-mortar location.
Keep reading to understand how Macy's price match and price adjustment policy works online and in-store.
Do Macy's Price Match?
Yes, Macy's price matches low-priced and sale items from some retailers. As long as you provide proof that a similar item is selling at a lower price from a different retailer, Macy's will match it. The item must be identical, in-stock at Macy's and the competing retailer to price match. Remember it must be identical; for example, costume jewelry may be identical, but moissanite engagement rings are unique.
You can also take advantage of Macy's price adjustment policy online and in-store if the item drops in price within a specific period.
For most items, you can get a refund for the price difference within 10 days after purchase. However, there's an exception for Apple iPhones to price adjust within 14 days. In addition, the return policy allows other Apple products to be returned for up to 30 days after purchase.
The countdown begins from the date you placed your order online, not the delivery date. If your price match or price adjustment request is approved, the difference is credited to the same payment method used during the initial purchase.
Further, you can get free shipping, rewards, online coupons, and discounts for items on Macys.com, whereas in-store offers may be different.
Things needed if you qualify for a refund:
The original purchase receipt
Order number to help track purchase details
Initiating the price readjustment process on their website (online purchase only)
Physically visit the store for in-store purchases
The customer service associate will also consider the item's availability you want to price match or price adjust.
The forms of payment Macy's accepts are credit cards, Macy's Card, Amex gift cards, PayPal, egift cards, third-party gift cards.
What Competitors Does Macy's Price Match?
To qualify for a refund, you have to bring proof to show where you found the item at a lower price. In addition, the competing retailer must be on the approved list for price matching.
Here's a list of some competitor stores eligible for Macy's price matching:
Belk
Bloomingdale's
Bon Ton
Crate and Barrel
Dillard's
Kohl's
JCPenney
Lord & Taylor
Nordstrom
Neiman Marcus
Saks Fifth Avenue
Sears
Sur La Table
William Sonoma
For online purchases, you initiate the refund process by filling out a price adjustment request form. In case of inquiries or follow-up, you're free to call their customer service desk at (800) 289-6229.
What Stores Does Macy's Not Price Match?
Most stores that don't qualify are a specialty, in a different retail industry, or online only.
The places Macy's doesn't price match includes:
Amazon
Zappos
Nordstrom Rack
Best Buy
Bed Bath and Beyond
eBay
Gap
Gucci
GameStop
Home Depot
HomeGoods
H&M
Kate Spade
Lululemon
Louis Vuitton
QVC
Ralph Lauren
Ulta Beauty
Victoria's Secret
Von Maur
Does Macy's Price Match Online?
Items purchased from Macy.com qualify for price matching and adjustment. However, you'll have to provide proof of a lower price, i.e., share the link to the competitor's site. Macy's will also want to verify that you bought the item from them. So, an original Macy's receipt is important.
Remember, Macy's has a list of approved retailers that they refer to before price matching. So you'll only get a price match if you bought the item from an approved Macy's competitor website.
Will Macy's Price Match a Mattress?
Yes, Macy's will price match a mattress. However, specific conditions must be for the exact mattress, including:
Price match a mattress within $100 from a competing retailer
It must have similar specifications (name, style, or model description)
Proof of mattress price and other specifications, including printed or an email advertisement, proof of current pricing from the competitor's website, or purchase receipt
Original Macy's sales receipt dated within the last 10 days
Ten days or less from the day the order was placed online
Details of the competing retailer's physical location (online stores are exempted)
Retail store coupons, taxes, delivery, removal, and service fees aren't eligible for price matching and adjustment
If you bought the mattress from secondhand stores or retailers who charge membership, like Sam's Club, you can't apply for a refund.
What is Macy's Price Adjustment Policy?
Macy's price adjustment allows you to request the difference in price if it's selling at a lower price at another Macy's department store or when it drops within a few days of purchase. You'll likely receive the refund difference in the same form of payment used to purchase it.
Price adjustment requests must be placed no more than 10 days after purchasing an item. If you bought stuff from Macy.com, the adjustment period starts from the day you placed the order.
On the other hand, a 30-day window is allowed for Apple products other than iPhones. However, you can request a refund 14 days after buying an iPhone. Also, you'll need to provide your sales receipt to verify the item details and the higher purchase price. The return policy without a receipt won't allow you to return your iPhone.
For things bought at Macy's online, you'll need the order number for tracking purposes. Plus, you'll be required to initiate the refund process by filling a price adjustment request form on their website.
Lastly, the item's availability often determines whether or not Macy's will approve your price adjustment request.
Does Macy's Price Adjust Gift Cards or Vouchers?
Yes, Macy's price adjusts gift cards and vouchers. Plus, it doesn't matter whether it was an online or in-store purchase. Further, you can redeem your e-vouchers and cards from a Macy's store nearby or visit their website.
Ways To Save Money at Macy's
Macy's price match and price adjustment policy isn't the only way to save money at the department store chain. Macy's offers other ways to save money to increase its market share and keep its customers happy and buying.
Here's a list of more ways to save money at Macy's:
Take advantage of Macy's WOW Pass coupons
Join Macy's reward programs
Download the Macy's app to get a 25% discount for your first purchase
Sign-up for rewards and promo codes
Create a Macy's profile to obtain a 25% discount on your next purchase
Leverage Macy's rebates
Buy from Last Act Racks inside of Macy's stores
Watch for Macy's Black Friday discounts
Take advantage of Friends and Family clearance discounts in April and December.
Choose a slower shipping option to receive $5 Macy money
Find discounts during Macy's semi-annual, one and two day sale 
Buy discounted Macy's gift cards and save up to 4% on purchases; they're stackable discounts
Check for free gifts promos in the cosmetics section
Track Macy's sale schedule to save during the year
Go for Macy's Star Money Bonus Days
Watch for Macy's pre-sale gift cards just before Christmas; buy a gift card for yourself.
Macy's Price Match and Price Adjustment Policy Summary
Shopping at Macy's comes with benefits. First, Macy's price matching and price adjustment policies will ensure you get the fairest prices.
Macy's will price-match any approved competitors to beat their price as long as you prove that a similar item is selling at a lower price.
Customers can also request a refund on the price difference if they find an item selling at a lower price in another Macy's department store within a few days after its purchase.
However, terms and conditions apply. For one, Macy's expects price matching and price adjustments requests within 10 days after purchase. If an item was bought from Macy.com, the countdown likely starts when a customer places the order.
Also, Macy's price matching and price adjustment policy are strict on verifying the details. So, they'll require proof, like an ad, web page, printout, or the original purchase receipt.
For online purchases, an order number is necessary. Plus, filling a Macy's price adjustment form is required to start a refund for Macy.com purchases.
To save more money, you can sign up for Macy's rewards and promo codes, join their rewards program, and follow the Macy's sale schedule during the year.
See our guide on the best mystery shopping companies.