Many stores and restaurants offer senior discounts to individuals who are 50 and above. While senior discounts can help lower your everyday bills at stores and restaurants, they can even be more beneficial when undertaking construction or a home improvement project. That's where home improvement stores like Lowe's come in.
About Lowe's
Headquartered in North Carolina, Lowe's is a chain of retail stores specializing in home improvement. It's the second-largest hardware chain in the US after The Home Depot. Lowe's operates about 2,200 home improvement and hardware stores in North America, stocking building supplies, tools, home appliances, gardening essentials, electronics, lawn equipment, lighting and bathroom products, getting keys made, and other home improvement products.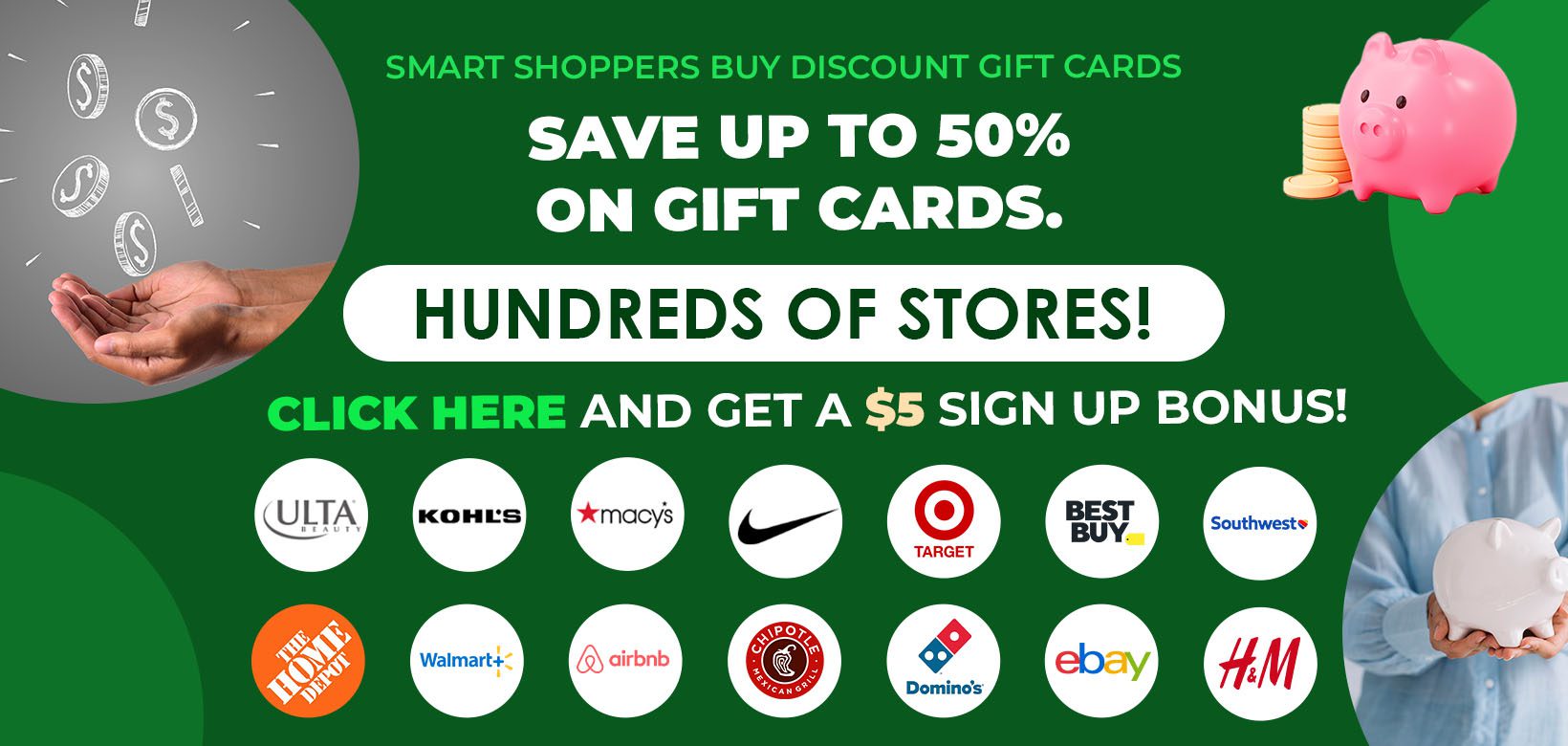 It offers plenty of ways for customers to save money and afford their construction and remodeling projects without spending a fortune. From coupon codes, rebates, and storewide promotions, there's no shortage of ways to save money on your next home improvement project at Lowe's.
Can these savings be extended to senior citizens? Or better: Does Lowe's offer a senior discount?
Fast Answer: Unfortunately, there are no Lowe's senior citizen discounts, but there are 22 ways for all customers to save money. Lowe's offers great deals, including weekly offers and regular discounts. For instance, Lowe's offers regular sales and rebates for all customers and additional discounts to construction industry workers who make bulk purchases. Veterans and active-duty military also enjoy a 10% discount at Lowe's.
You can realize more savings with a MyLowe's account. MyLowe's members receive special offers via email and free shipping on online orders for thousands of items. Shopping clearance items is another savvy way to save money at Lowe's. You can get 10% to 35% off shopping the clearance items list on Lowe's website.
To avoid missing saving opportunities, subscribe to Lowe's newsletter. You'll receive sales and clearance deals, upcoming promotions, and regular discounts right into your inbox.
What Ways Can I Save Money at Lowe's?
Whether you're a building contractor, electrician, excavating contractor, or plumber seeking to buy supplies and tools in bulk, Lowe's has your back. It's also a hardware store for regular customers looking for gardening essentials for your farm, free land, or backyard.
Though there's no Lowe's senior discount, Lowe's has plenty of ways to help you save money on your home improvement, remodeling, or gardening projects.
We researched for you and compiled a list of ways to transform your house into your dream home without breaking the bank. Here's a list of 22 ways to save money without Lowe's senior discount.
1. MyLowe's Shipping Discount
One of the great ways to save money at Lowe's is to sign up for a free MyLowe's account. MyLowe's Customers get free standard shipping on qualifying orders of $45 and above. To get free parcel shipping, shop online and make sure you're logged into your MyLowe's account.
Follow these steps to get free shipping with the MyLowe's account:
Navigate to Cart Summary
You'll see the Estimated Shipping Charges drop-down menu
Choose Standard 1-4 Business Days
Free shipping is applied automatically on eligible items
Select a shipping delivery method for each item in your cart.
Shipping won't appear as a delivery option on ineligible items.
In addition, MyLowe's Customers receive weekly deals, and special store offers through email.
2. Price Matching
To take advantage of Lowe's price matching savings, keep an eye out on the prices of Lowe's competitors like The Home Depot, Ace Hardware, True Value, Walmart, and Target. Lowe's will match a competitor's price if you can produce proof in the form of a local ad from a Sunday newspaper or listed prices on the retailers' website on identical items.
Again, Lowe's also matches prices from online retailers like Amazon and Best Buy. Lowe's will add any shipping and handling fees on the listed price, but Lowe's will match it if it's lower than their price. They even match Lowes.com prices for same-day pick up if you find a better price for the same item online. However, Lowe's doesn't offer price matches on clearance items or installation quotes.
All price matches must be completed in-store. So if you want to take advantage of Lowe's price matching, just walk into the nearest Lowe's store with proof of a lower price from the following retailers:
Home Depot
Ace Hardware
True Value
Amazon
Walmart
Target
Best Buy
3. Competitors Coupons
Apart from price matching, you can use competitors' coupons to save money at Lowe's. It would even be better if you can find Lowe's coupon codes. Occasionally, Lowe's stores offer generous coupons to help customers with more savings. For instance, you can get $30 off a $100 purchase with a Lowe's coupon code.
Besides their own, Lowe's accepts coupons from competitors and other retailers like Ace Hardware, Menards, and The Home Depot.
Also, don't ignore coupon codes from smaller, local hardware retailers. Bring the discount code because the store manager may decide to accept the coupon.
There are plenty of coupon sites where you can find Lowe's and competitors' coupon codes. See our guide on 62 Best Online Coupon Sites.
4. Discount for New Home Buyers
If you just bought a new home and relocating to a new address, you can save money with the Lowe's discount for new home buyers. In partnership with the US Postal services, Lowe runs the Lowe's Movers Program, where an exclusive moving discount is offered to anyone who completes a change of address online via the USPS website.
If you want to get a Lowe's moving discount, complete a change of address online or visit your local post office and make a request. You stand a chance to score exclusive "mover savings" packets from the USPS that include a Lowe's coupon code up to 10% off. The USPS moving discount coupon for Lowe's can be used either in-store or online for a single-use.
5. Free Lumber Cutting
Finding a place to cut wood for free after buying it isn't easy. However, Lowe's offers free lumber cutting to customers as a post-purchase discount. To qualify for free lumber cutting, just buy wood at Lowe's.
The good news is that there isn't a set limit on how much wood you must buy to get it cut for free. So it helps keep the purchase reasonable.
Apart from wood, Lowe's also offers free cutting on chains, electrical wiring, blinds, pipes, wire shelving, carpeting, and more.
6. Lowe's Credit Card
If you're a regular shopper at Lowe's, you can realize substantial savings with the Lowe's Advantage Credit Card. With the Lowe's credit card, you'll save each time with the everyday 5% off discount on eligible purchases or orders charged to your Lowe's account. 
Additional Lowe's credit card perks, as of this writing, include:
20% off new accounts: Sign up and get 20% off your first purchase. A recent promotion is to get up to a $100 discount when you open and use a new account.
Appliance financing: Make a $299 minimum purchase and pay within 12 months. The offer also applies to installed heating, ventilation, and air conditioning.
Reduced APR financing: Make purchases of $2,000 or more and pay with 84 fixed monthly installments with a reduced 7.99% APR financing.
Managing your payments with the new Lowe's credit card is easy. Simply access your Lowe's Advantage Credit Card login portal from Lowes.com and set up AutoPay so that you never miss a payment. In addition, avoiding late payment fees is a frugal way to save money.
See our guide on 13 ways to save $10,000 in a year.
7. Buy Lowe's Discount Gift Cards
Buying Lowe's discount gift cards is a great way to save money at Lowes. Many sites buy unwanted gift cards and resell them at a discount. For instance, you can save around 3-4% by buying Lowe's gift cards from Raise.com.
Try Raise.com to buy a discount gift card. Use our Raise link to save $5 on your first purchase. 
Occasionally, Raise has an additional 5% off all gift card sales. And the good thing is, you get instant delivery on electronic gift cards via email.
Speaking of gift cards, you can make money selling unwanted gift cards online. See our guide on ways to sell gift cards for cash near me & online.
8. Military Discount
Lowe's offers a 10% military discount on purchases for active military personnel, veterans, and their spouses every day, without exceptions. So if you're in the military or a veteran, take advantage of the Lowe's military discount to save 10% off your total purchase.
The military discount is available to active and retired members of:
US Army
US Marine Corps
US navy
US Air Forces
US Coast Guard
NOAA
USPHS
National Guard
To enjoy the perk, members must sign up for a free MyLowe's account and fill out a form to register as a military member with a valid military ID. A third-party system is used to verify your credentials online. You wouldn't be eligible for the military discount if you were dishonorably discharged.
Important: Offers cannot be stacked. For instance, you can't get 5% off using Lowe's credit card and the 10% military discount on a single purchase. The only way around it is to make separate purchases. Then, choose the option that gives you the most savings.
For instance, you can use price matching to a competitor's price on equipment that gives you 15% savings and then take advantage of the 10% military discount on other purchases.
9. Teacher Discount
Teachers spend most of their hard-earned dollars on classroom supplies, and every saving opportunity can be beneficial. At Lowe's, teachers are eligible for tax-free purchases. As long as you're buying for education purposes and paying with school funds, you can enjoy substantial savings. You only need to present a tax-exempt form, along with your school's tax ID number, at the register.
Teachers can also take advantage of Lowe's promotions and discounts to save money for personal use.
Do you want more ways to save money as an educator? See our following teacher savings guides.
10. Discount Appliance Packages
Another way to save money at Lowe's is through the Lowe's rebate center, where you can get cash back on large appliances. You can get excellent cash back deals at the Lowe's Rebate center when purchasing multiple appliances or recycling old ones like an old refrigerator or freezer. 
For instance, you can find a rebate in the form of a Visa prepaid card when you purchase an LG Studio Refrigerator along with other LG Studio kitchen appliances for $500 cash back. Or return and recycle an old freezer to get $50 in rebates. The rebates and promotions change regularly.
Rebates come in handy if you have trouble deciding which appliances to buy, especially with so many promo codes and limited-time offers. Rebates may also come with a gift card, discount codes, debit card, or information on potential tax credits. Some debit cards expire, so spend it before it's too late.
If you still can't find what you want, see our guide on How to Get Free Appliances for Low-Income Families | Government & Charities
11. Employee Discount
If you're looking for a part-time job, consider Lowe's. You can take advantage of Lowe's employee discount to save money on home improvement projects. Lowe's employees get 10% off their purchases.
You may not make six figures working part-time at Lowe's, but at least you can score discounted appliances without paying full price with your regular paycheck. Plus, you'll be eligible for a 30% discount on food and drinks purchased from the store.
You must be at least 18 years old to work at Lowe's. Most of the jobs are best for extroverts with daily customer interaction.
See our guide on seven-figure salaries and jobs.
12. Mistint Paint Discount
The "mistint shelf" carries paints returned by customers for some reason, such as the wrong color. You can save up to 80% from the "mistint shelf." You may not paint the whole inside of your house with this paint, but it can be beneficial for projects like a small bedroom on a budget.
Don't be surprised to find a $30 gallon of paint marked down to $10 on the mistint shelf.
13. Bulk Discount
Bulk discount is a wise way to save at Lowe's for contractors or customers who purchase items in bulk for DIY home improvement projects. With Lowe's Contract Packs, you gain a bulk discount if you meet a set minimum purchase of the same items or buy prepackaged bulk quantities.
Bulk discounts can be up to 10-30% off any purchases that meet the minimum requirement. You'll find in-store stickers showing what items are eligible for bulk discounts.
14. Volume Discount
Lowe's Volume Discount Pricing offers a discount for pros on bulk orders. Volume discounts apply for most items in the store if your purchase total hits $1,500. It's an easy amount to cross, especially when undertaking a big project.
To get a volume discount, just stop by the Pro desk to get a quote before you checkout. A pro specialist will process your order and give you a customized quote. Depending on what you're buying, you may get 10-30% off.
15. Scratch and Dent Appliances
Floor models are used for display purposes and can be a great way to renovate on the cheap without the markup of buying new stuff. You can get floor models for 10-30% off.
There's a trade-off: Most floor models suffer from minor dents, scratches, and slight damages. But if you don't mind, don't shy away. Instead, reach out to the manager and negotiate the price. You may get 10%-off dented or scratched items and up to 30% on slightly damaged appliances.
16. Holiday Sales
Shopping the sales is one of the best frugal living tips of all time. Keeping an eye out on specific months and seasons when stores like Lowe's or the Pottery Barn sale schedule deals.
While Lowe's offers discounts and promotions throughout the year, some top holiday sales include:
President's Day
Memorial Day
Labor Day
Black Friday
After Christmas
End of Season Clearance
During the holidays, you're more likely to land home improvement must-haves at generous discounts. The best months to purchase stuff at Lowe's include:
March through September: Purchase garden supplies, grills, patio furniture, and outdoor decor at significant savings.
May through August: Save money on flooring, paint, lighting, sinks, faucets, cabinets, and windows.
November through December: Select tools, storage, and cleaning products are sold at a considerable discount.
Sidewalk Sales: Lowe's gets rid of older merchandise, store returns, and clearance items during these events. Discounts go up to 90% on everything from major appliances to decorative accents.
Your best bet is to sign up for Lowe's email newsletter to receive information on the latest deals and promotions so that you never miss a bargain.
17. Free Appliance Delivery
If you live within 75 miles of a Lowe's store, you can get free delivery service on large appliances. Lowe's offers free delivery, installation, and relocation of washers, refrigerators, freezers, dryers, and ranges as long as you purchase a new appliance from Lowe's.
18. Free Appliance Recycling
Lowes has a Local Delivery and Haul Away program. With Lowe's loyalty program, you can haul away old appliances for free. The offer is exclusive for Lowe's Pro customers, and you must sign up for the Lowe's for Pros program to enjoy the perk. 
Once you sign up, you'll be able to haul away and recycle your old appliances for free. Otherwise, you'll have to pay a $20-$30 fee to have Lowe's pick them up.
See our guides on how to make money recycling stuff:
19. Lowe's Deal of the Day
Take advantage of Lowe's Deal of the Day to realize 25-50% off regular prices on specific items. Daily deals come with major markdowns for about six items in different categories like security cameras, commercial lighting, central vacuum systems, among others.
To receive daily promotions, sign up for Lowe's newsletter so that you'll never miss a deal. For example, you never know when they will send you a promotion for home appliances for 50% off!
20. Clearance Items
Saleand clearance items are a frugal way to save money at Lowe's. They are usually old, slightly damaged, or excess inventory items for sale. To take advantage of clearance items, learn the Lowe's color-coded price tags as follows:
White tags: Indicate everyday prices for items.
Yellow "new lower price" tags: Temporary markdowns up to 60 days.
Yellow "Clearance" tags: Permanent markdowns
So when you see yellow tags that say "Clearance," it's a permanent markdown, hence a great time to buy and save money.
21. Rescue Plants
You can save up to 80% shopping for plants like bushes, ornamental grasses, and annuals at the "rescue" clearance shelves. The savings are enormous but bear in mind that these plants require a lot of TLC to thrive.
See our guide on 14 Unique Types of Succulents Indoors To Buy Online (#4 & #12 are Cool!)
22. Sign-up for Lowe's Emails
As you can see, Lowe's offers many different opportunities to help customers save money every day. To stay current with the latest deals and ensure that you never miss an opportunity to save, you're better off receiving deals right into your inbox.
Simply sign up for Lowe's emails to receive daily deals, clearance sales, coupons, and promotions. You can also get the Lowe's mobile app to receive special offers and in-app discounts on the go.
Is There AARP Lowe's Discount?
No, there's no AARP Lowe's discount for AARP cardholders. However, Lowe's offers many special promotions and storewide discounts to all the customers, especially military and veterans.
Does Lowe's Offer AAA Discount?
No, Lowe's doesn't offer AAA discounts. Also, there's no Lowe's senior discount, student discount, or AARP discounts. However, Lowe's offers a 10% military discount, 10% employee discount, bulk discount, and volume discount on purchases of $1,500 and above.
Lowe's Senior Discount Summary
Being the second-largest home improvement chain in the US, Lowe's is a great place to shop for tools and home improvement supplies. Although there's no Lowe's senior citizen discount, the chain offers plenty of ways for customers to save money on their home improvement must-haves.
For instance, you can save money fast with price matching, competitor coupons, free lumber cutting, Lowe's credit card, or buying Lowe's discount gift cards on sites like Raise. Lowe's also offers discounts for military, moving, employees, shipping, teachers, and clearance sales.
If you plan to buy home improvement supplies in bulk, take advantage of Lowe's bulk and volume discount to save 10-30% off your total purchase.
That said, Lowe's doesn't offer senior discounts, AARP discounts, AAA discounts, or student discounts.
To make sure you never miss a saving deal, sign up for an email newsletter to stay current with the latest Lowe's discounts and daily promotions.