Some people do not work well in teams. They are more productive in jobs where you work alone. Are you like this? Then this article is meant for you.
What is an introvert?
What is an introvert, anyway? We have been hearing more about this term – a classification, more often lately. An introvert is a person who loses a lot of energy when he deals with other people.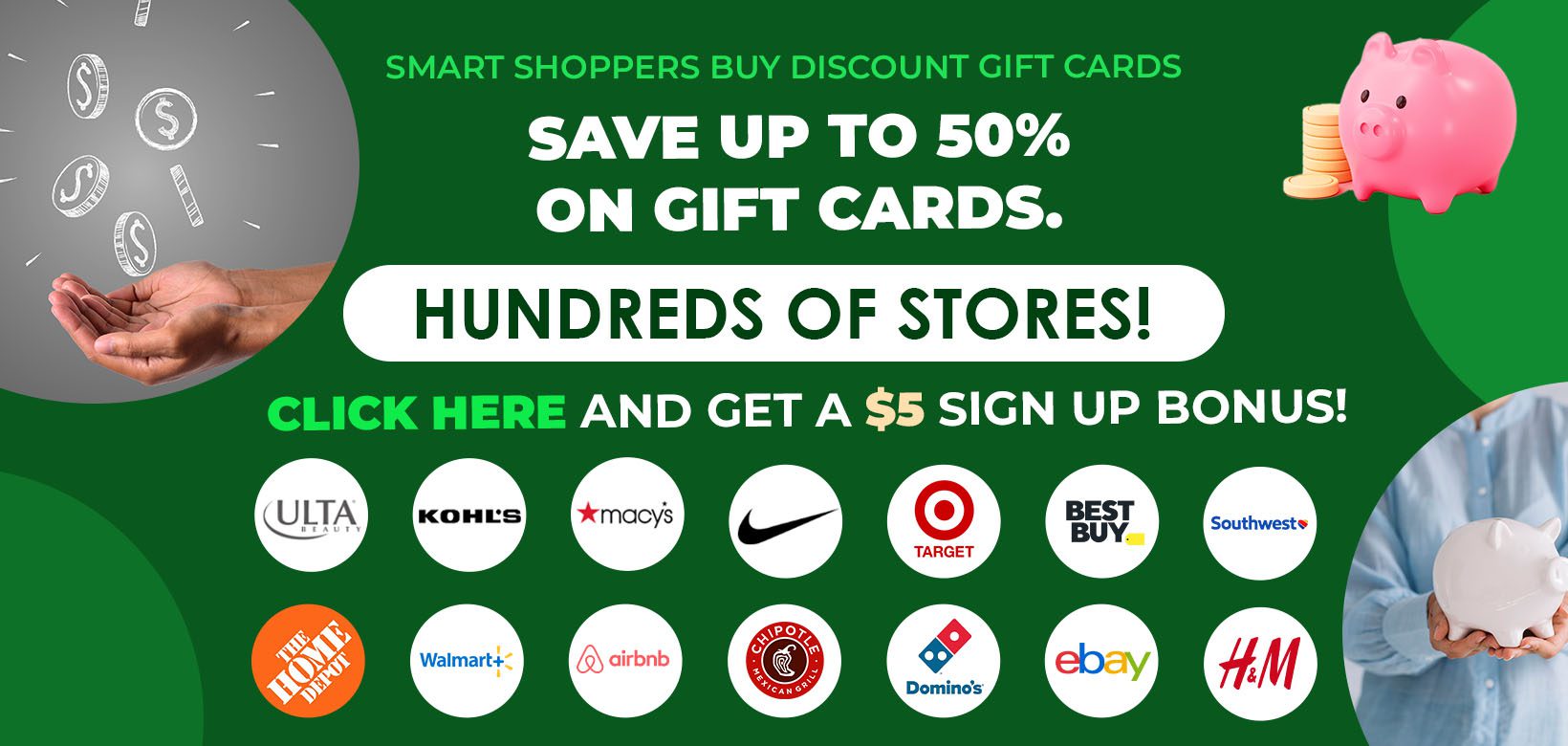 He is not necessarily shy, and he is also not necessarily someone who will actively avoid others. However, it is for his benefit to work alone. When he works independently, he can build and rebuild his energy, thus making him more effective.
There is also a sense of practicality in wanting to work alone. Take note that introverts are not necessarily shy. They do not necessarily hate people. However, they thrive in working conditions that do not distract them from the job at hand. They need to be able to put in as much energy as possible.
Extroverts may also benefit from the list below, but they would still crave human contact.
What Should Introverts Look for in Jobs Where you Work Alone?
Because of how energy works for introverts, they have to be careful when choosing jobs. They have to find a job that can work even when done independently.
First off, eliminate jobs that will expose you to several co-workers. Companies with many openwork offices, regular and frequent meetings, and team projects are the worst situations for an introvert.
Second, look for jobs wherein the company requires independent workers and thinkers. Usually, they will describe the ideal candidate as someone who can work with minimal supervision. More likely, the ad will also look for detail-oriented workers. An eye for detail is strongly associated with introverts.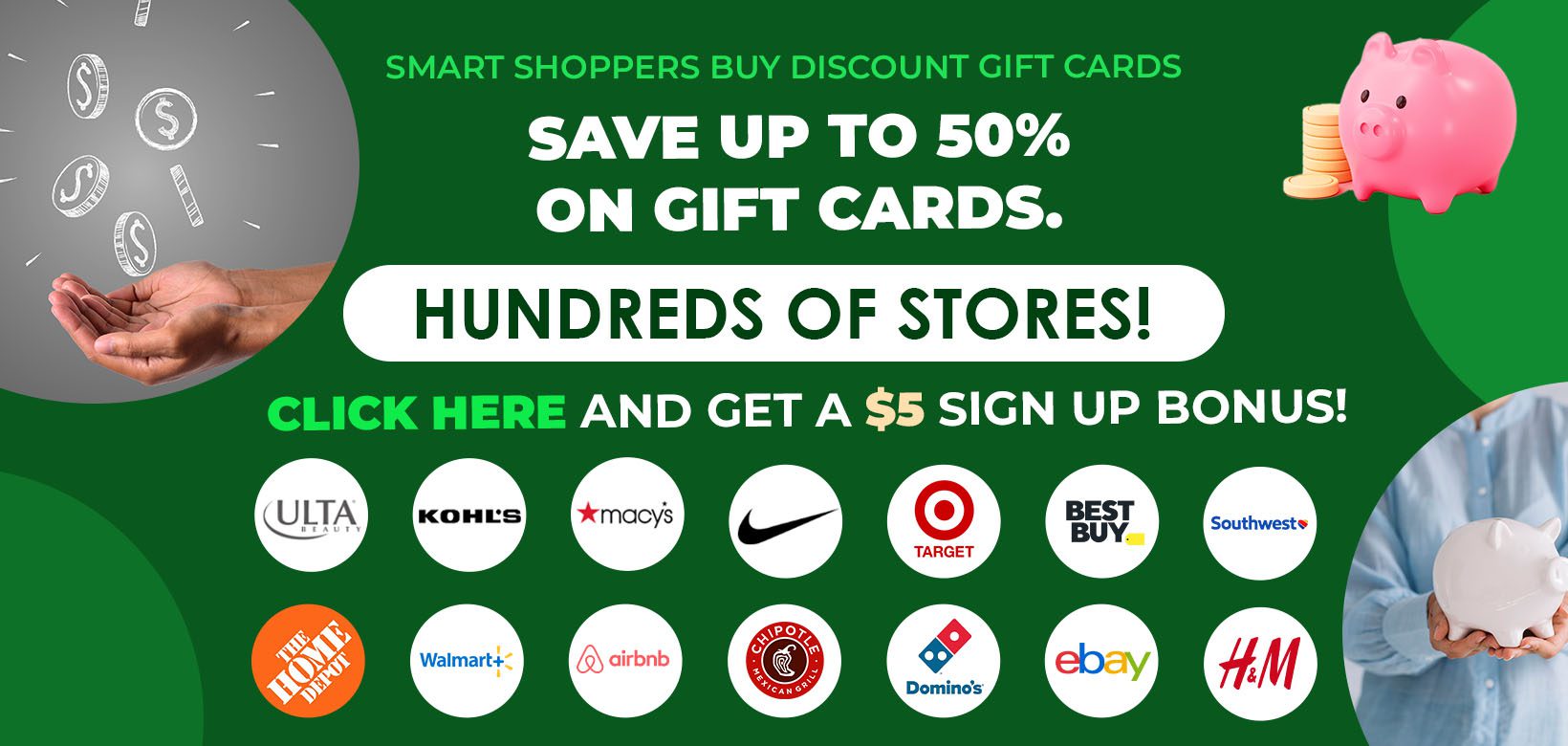 Benefits of Jobs Where You Work Alone?
For extroverts, jobs where you work alone, can be quite lonely. On the other hand, introverts thrive in such jobs. Here are the benefits of jobs that don't deal with people:
Work from anywhere – They can be jobs where you can work home alone. A lot of viable online jobs are suitable for introverts. Because you don't have to work with any other person, you can take the job anywhere. Besides your home, you can bring your laptop to your local coffee shops or even a park. The world is your office.
More Productive – Jobs with no human interaction can also be more productive. You don't have to be distracted by the chatter and other types of communications. Productivity is also made possible because you don't have to lose a lot of energy by contacting other people.
Multitask –Jobs that don't require talking also allows you to multitask. For example, you can have another tab open for another assignment. When you get tired of one task, you can easily move to another without someone controlling your workflow.
Complete tasks quicker – Jobs that you can perform independently can be done quicker. You don't have to wait for anyone else's decision. You also do not have to wait for others to arrive on time. This is probably one of your pet peeves? If I attend a meeting on time, but others have decided to be fashionably late, it just feels so unfair.
Need only one person – Some jobs only need one person to complete an assignment. That's beneficial to the employer vs. paying several people.
Best Jobs For Working Alone
Thankfully, the modern world has made way for several types of jobs that require no talking. Well, you may have talked to someone occasionally, but not that often. What is important is that you can complete the task efficiently and successfully.
Jobs Where You Work Alone From Home Online
Work from home laptop jobs is becoming the reality of several people. It's become incredibly popular since COVID. If you know where to look, you can find some of the most trustworthy and well-paying clients.
Work from home laptop jobs is great because companies don't care where you live. You no longer need to live in or near a large metropolitan city to work from a Fortune 500 company. Companies will hire people in urban or rural areas that meet their hiring needs.
1. Virtual assistant
If you have some extra time, you may want to work as a virtual assistant. Some of these work at home jobs for introverts can be done full-time, while some only require you to work part-time.
Don't worry; not all these virtual assistant jobs will require you to answer phones. Some only need you to organize files and schedules, send emails, manage email accounts, prepare reports and presentations, make travel arrangements, and create social media content, among others.
Practical skills to become a virtual assistant include:
Word processing and spreadsheet proficiency
Writing skills
Self-motivation
Discipline
Computer skills
Thoughtful decision making
The will to keep learning
2. Teach English online
Teaching does not sound like a very introverted job, but you can at least teach English online. I wouldn't call it one of the jobs for those who hate people. You have to care about your students. However, it limits your interactions with other human beings.
You can pick one-on-one teaching or group classes. Some teachers simply provide modules for online Moodles. Teaching English online is a thriving industry as children and adults from non-English speaking countries seek help from native English speakers.
Qualifications to teach English as a foreign language include:
Excellent written and spoken communication skills
Creative planning skills to keep lessons interesting
Effective listening skills
Friendly
Confident
Organized
Work under pressure
3. Proofreading
If you want jobs that don't deal with other people, you can do proofreading for money. You only have to tackle the text in front of you. So, language skills would be something that you should hone. This is a thorough and detailed job that should have you concentrating for minutes or hours, depending on the length of the text you are working on.
Visit our related guide about proofreading for money jobs from home for the best opportunities.
Skills needed to be a proofreader from home:
Detail-oriented – attention to detail while still editing with a broad eye
Editing and writing – A proofreader must be a proficient editor and writer as well
Computer proficiency – Familiar with various word processing software and digital content editors.
4. Transcriptionist
How about working as a transcriptionist? This opportunity belongs to good-paying jobs that you can work alone. You can earn as much as $33,000 a year, even if you work from home. You'll make more money proofreading if you specialize in a specialty like law or medical and learn the terminology. It would help you convert a medical professional's dictation into written or typed text.
Here's a list of the best online transcription jobs for beginners.
Skills needed to become an online transcription from home:
Fast typing speed – It's not necessary, but it will help you make more money faster
Attentive listening – You may have to slow down the dictation or invest in noise-canceling headphones to understand and hear the words to transcribe clearly.
Knowledge of grammar, spelling, and punctuation – It will save you time from going back to make edits
Patience – All voice recordings will sound different in pace, clarity, terminology, and accents. You'll need to be patient as a transcriptionist.
5. Selling secondhand clothes
Help others sell vintage and secondhand clothes. You can jumpstart this with your own well-kept, but used clothes. Instead of using your consignment shops nearby, you can set up your own store online.
Establish your "brand" by looking for more fashionable, specialized, or trendy secondhand clothes to sell under your account. There is no need to communicate with anyone, except perhaps for the occasional follow-up from your client to you, and vice versa.
Use our guide on how to sell on Poshmark fast to start establishing yourself.
Skills needed to be successful in selling used clothing online:
Source product – You'll need to find a way to find good quality and resalable clothing. Try garage sales, friends and family, Goodwill, search for free stuff online without paying a penny, etc.
Social media savvy – Understand how to use most social media platforms for marketing
Marketing skills – You'll need to be creative in marketing your brand and products
Analytical – Understand what you can pay for an item and what someone else will pay you, so you make a profit
6. Video production
If you have a talent for editing and producing videos, make use of it. Some clients pay good money for high-quality videos. Of course, it takes hard work and skill to create such videos. Video editing is one of those good-paying jobs you can work alone at hours of your choosing. Edit the movie at midnight, or 6 am, whatever works best for your body clock.
A good place to start building up your video editing portfolio is on Upwork. Once you work a few gigs and get some five-star reviews, the work will start finding you.
Skills needed to be a video editor
Pay attention to detail
Proficient on one or several video software editors
Knowledge of computer hardware and software
Flexible and open to edits, change, and criticism
7. Freelance writer
Even though you may think the industry is saturated, clients still keep on looking for freelance writers. Most companies require someone who can write quality content for blogs, social media, brochures, reviews, flyers, and more. Find a niche to focus on if you believe you are a good writer.
Understand your writing style. Do you write formally, or are you more well-versed in creative pieces? Are you a technical writer in a field like finance, insurance, law, or medical?
Skills needed to be a great content writer
Strong research skills
Organize ideas
Ability to focus on the topic
Great at editing content as your writing
Meet deadlines
Understand SEO for ranking content
8. Software and web developer
When you are an inhouse software and web developer, you may be given a fixed salary. On the other hand, online web developers will allow you to earn more than your fixed monthly salary. You may not have the same job security, but you can land some well-paying independent contractor jobs.
A few websites to find freelance web developer work from home include:
Essential skills needed to become a web developer
HTML and CSS skills
Understand responsive design
JavaScript programming
Browser developer skills
Testing and debugging skills
Search engine optimization understanding
Analytical skills
Manage and prioritize your time
Communicate well with others
Keep up to date with industry skills and news
9. Freelance work online
You can find all kinds of freelance work online. One such website that you can explore to find some side hustles would be Fiverr. You can bid on jobs that you feel you can do very well in. Even if this is just your side job, you can still earn quite a bit of money if you know how to choose well. Even younger folks can benefit from such freelance work.
Unique and weird Fiverr beginner job ideas
Drawing and sketching
Photoshop
Voiceovers
Add humor to websites or scripts
Create crazy animal videos
Offer customized workout and meal plans
Tinder profile makeovers
Genealogy assistance
Compose songs and nursery rhymes
Coach gamers
Sing happy birthday
Write product descriptions
Model merchandise and products
10. Virtual customer support person
You no longer need to be in an office to work as a virtual customer support person. Some companies hire remote workers with a fast and stable Internet connection. It is a customer service job, but you don't have to do it by phone. Websites like Amazon or Apple have some excellent customer service agents available for chats. The online giants recognize that some clients do not want to talk to anyone by phone or sit in the queue.
Skills needed to become a virtual customer support person
Comprehension skills – Diagnose the problem so you can resolve it the quickest way for both you and the customer
Communication skills – Be friendly and professional
Patience – You'll need to keep calm when someone either is confused with the technology on the other end of the line or if they start yelling at you and want a supervisor.
Multitask – To reach quotas, the company may have you working on two or more chats simultaneously.
Entry Level Jobs for Introverts
The good news is that fresh graduates can avail of jobs that don't require social skills. Here are some jobs that you may consider if you just graduated or have only a few years' experiences in your resume:
11. Photography
Photography is less about your experience than about your portfolio or capabilities. If you have the skill, you can showcase it through a series of photos in a printed or virtual album. Focus on one specialty. Wedding photography, for example, will require a different skill set compared to someone who photographs food. If you have a wide range of skills, your portfolio should also reflect that. It is easy to find a free website to showcase your works.
Popular types of photography
Wedding – It's a mixture of portrait and event photography in a wide array of settings
Portrait – A portrait can be for school photos, corporate, engagement, newborns, maternity, sports, etc.
Event – Fast-paced and is dynamic. Event photography jobs can be a corporate setting to rock concerts and festivals.
Product – The category covers a lot of ground, including food, cars, products in catalogs, and any still object.
Architectural – Real estate photography helps sell high priced homes and buildings.
Fashion – It's subjective and glamourous. It is challenging to get the lighting right, the background, model, pose, and more.
Travel – Get paid to take photos while traveling. It can be micro like a local fruit or animal to a macro view of some mountains.
Pet – According to the American Pet Products Association, 67% of US households own a pet. A pet photographer can have fun shooting on location or in a studio. It's a large and growing market.
Sports – It's a difficult niche because capturing the movement precisely and from the right angle is an art. In many cases, you get only one shot, and then it's over.
Stock – Sell your stock photos to small websites or ad agencies. It can be of anything, including people, skylines, kids, pets, animals, etc. Try selling your photos on Shutterstock.
12. Car detailer and washer
If you prefer working with inanimate objects than with people, how about working with cars? Yes, there may be some interaction with the customer, but not much – not really. All you need to discuss is the type of car detailing and how much it will cost. Then, you are free to concentrate on the car.
Car detailing can be a physically demanding job and requires bending, crouching, and standing for extended periods. Use the best auto detailing carpet extractors to make your job physically easier.
One of my friends makes a lot of money detailing high-end cars. For example, look at these amazing before and after car detailer videos from Frank100Details on Facebook or Instagram.
Jobs For Introverts With No Experience
Introverts with no job experience do not have to suffer through a corporate ladder to get entry-level employees. Some jobs will help them start into the real world without worrying whether their academic skills or resume are up to par.
13. Housesitting
How about a job where you will get paid to stay in somebody else's house on your own? You need to do basic things like making sure everything is in order and secure, possibly cleaning up a bit, or watch their pet.
It is like having a staycation while getting paid not to have to talk to anyone. The job can go one of two ways. Some clients will pay you for the housesitting. Other homeowners will let you housesit in exchange for free lodging.
Start by soliciting neighbors to oversee their houses when they go on vacation over the holidays, spring break, or summer vacations.
14. House Cleaning
House cleaning is a service not only for wealthier people but for people who are busy or just don't like to clean. Some house cleaning jobs are done by one person over several hours, while other jobs are done with a crew who gets in and out fast.
There is very little interaction with the homeowner if they are home. You'll be too busy mopping, sweeping, carpet cleaning, vacuuming, dusting, washing windows, and more.
Basic skills needed to become a good housekeeper
Attention to detail
Efficient whiles still being safe with the items you clean
Experience and understanding of the various cleaning products and tools
Motivated
Organized
Prepared to be physically active
Self-directed
Jobs Where You Work Alone Outside
Not all introverts like to be cooped up. They just don't work well with populated office spaces and prefer jobs where they work alone outside. Many of the jobs in this category would be considered under the table jobs that pay cash or a way to make money fast as a kid.
15. Dog walking / Pet Sitting
Some introverts prefer pets over people. If you love pets, you may consider dog walking or pet sitting jobs. You will get some exercise while making money as you walk the pet around town. Dog walking is a great side hustle, while others turn it into a full-time business.
It will help if you are an animal lover who also loves to exercise. Make sure you know how to deal with pet behavior.
There is tremendous demand for dog walkers. Try Care.com or Rover for dog walking jobs.
16. Lawn service
Start a lawn care business in your neighborhood. The job sounds perfect. It can range from simple lawn mowing to full landscaping, depending on what you can do. With the lawnmower running, I don't think anyone will attempt to communicate with you – unless you are doing something wrong.
Here are some lawn care business do's and don'ts
17. Snow shoveling
Another possible neighborly business is snow shoveling. You can offer your services to families with small kids and older adults who cannot do the snow shoveling themselves during the wintry months. When you are working under frigid temperatures, you are less likely to find anyone willing to chat. That's a perfect outdoor job for an introvert.
How to start a snow shoveling business as a kid
18. Window washing
Window washing requires concentration, especially if you are suspended several feet over the ground. Starting a window-washing business is an excellent job for introverts with no experience.
Follow these easy steps on how to start a window cleaning business.
Delivery Jobs For Introverts
Introverts can also perform delivery jobs. It's not exactly a job with no customer service, but it does provide you with limited interaction time.
19. Grocery delivery
You can work with grocery delivery services offered by sites such as Instacart. You can shop and deliver for people who are too busy to shop for their bare necessities or the elderly who cannot quickly get to the grocery store. While you can put on a friendly delivery service persona, you introverts can also go for polite and discreet.
How to make extra money delivering groceries
20. Food Delivery
Food delivery is also another way for you to provide someone what they need right at their doorstep. You only need to greet them with a smile and leave the delivery behind. Then drive back to the restaurant for another food delivery. You do need a lot of patience and route strategizing when it comes to navigating traffic.
Best tips for Uber Eats drivers
21. Truck Driver
Truck drivers sometimes spend long hours alone, well – driving. Those who have to deliver from state to state, for example, drive all night long. They may make pit stops at public toilets and 24/7 stores to get their food, but they are otherwise mostly alone. Extroverts will find this job lonely and miss chatting with someone. Introverts will focus on the job at hand.
How to be a truck driver, and is it worth it?
22. Postal delivery person
The postal person is the original delivery job for introverts. They leave mail in the box and driver to the next one with an occasional wave to a customer. It is excellent if you like walking, driving, and just being outdoors without communicating with many people.
How to become a postal mail carrier
Education – Need a high school diploma or equivalent
Meet job requirements – Clean driving record for five years, physical standards of lifting 50 pounds regularly, drug screening, and criminal background check
Postal exam – Tests things like maintaining accuracy, memory, and characteristics
Interview – Upon achieving a minimum postal exam score
Additional training – Specialty training depending on your specific job in the organization
Physically Active Jobs for Introverts
Who says introverts are indoor-bound weaklings? If you want to remain physically active but do not want to talk too much, here are a few jobs to consider.
23. Security guard
Working as a security guard will have you seeing several people, yes, but people do not really talk to you. They are wary about how you may look suspicious of their every move. If you are assigned to the night shift, you will barely see anyone unless you encounter a thief.
How to become a private security guard – requirements
24. Janitor
Janitors mostly work on their own, especially if they have to deal with large buildings at night. There is so much to do that it would be understandable not to stop for chitchat. Even your supervisors may not even have to communicate much with you unless you are just starting at that company. It's a physically active job for introverts that has each shift flying by since you're on the go the whole time.
What does a janitor do?
25. Auto Repair
You can also work on auto repair if that's your passion. There is no need to talk to anyone when you are under the hood of a car or the car itself. You initially need to speak to the customer for a little bit to know what the problem is, but then it's just you and the vehicle. Opportunities can range from your local independent shop or get a job at Walmart for auto repair jobs.
Auto mechanic career overview
Jobs for Introverts with Anxiety
Not all introverts are shy and anxious. However, some are and may need to find jobs that are easy on the nerves.
26. Mobile device repair
If you are good with electronic devices, you may be excited about mobile device repair services. It's a growing field and a necessity for those who continuously break or drop their mobile devices. American crack over 50 million phone screens per year, according to SquareTrade. You may get more anxious if mobile device repair is performed while your client is waiting and watching – whether or not they say anything.
Cell phone repair business
27. Accountant
If you are good with numbers but not with people, you can work as an accountant. You need a degree and a certification exam to qualify, but it can make for a very stable, well-paying job. It helps if you have recognized your introversion at a young age to pursue an accountancy degree.
Side Gigs For Introverts
Sometimes, non-extroverts just need a little break. They may work with co-workers at their regular jobs but seek quieter side gigs for introverts.
28. Rideshare driver
You can work as a rideshare driver, for one. You have to make it clear that you are not much of a talker from the very beginning. Some drivers talk a lot and want to know your life story.
Sometimes, this comes across as friendly, but it can also come across as annoying, especially to people who want to be left in their thoughts. So, indicate in your ridesharing account that you are not much of a talker but friendly.
How much can I earn driving for Uber and Lyft?
Jobs Where You Work Alone Summary
Thankfully, the 21st century has been kind to introverts.
Let us reiterate that introverts are not necessarily shy. They also do not necessarily hate other people. It just takes more effort for them to communicate with others because it takes too much energy. They can function in corporate and team-building environments, but they tend to drift into the background to preserve their strength. Some people may misconstrue this as being rude and standoffish.
With the availability of jobs where you can work alone, introverts are presented with a choice. Some jobs suit introverts at every level of education and job experience.
We earlier discussed accountant jobs as a possible introverted job, and they require a higher level of education. Some research also indicates that some paralegals, teachers, and doctors may not be as extroverted as they seem. They pursued their dreams, but they may have learned ways to cope with their anxiety and be perceived as an extrovert at their job.
Try to find a suitable job where you can work alone if you are an introvert. Don't settle for an extrovert career if it makes you uncomfortable during your daily routine.