Today, over half of US citizens are invested in the stock market because of low-interest rates and the potential for high market returns. There are many investing platforms you can use from online brokers or apps. One of the quickest and easiest ways to get started in the market is through Webull, a popular stock-trading app used by millions of people worldwide.
Webull is a simple app that allows you to trade stocks for free. You don't need to be a professional trader or have years of experience in the market to invest with Webull. The app is user-friendly, and you can start trading stocks in minutes after getting signed up.
In addition, you can also use the app to monitor your investments and performance with its top-notch reporting.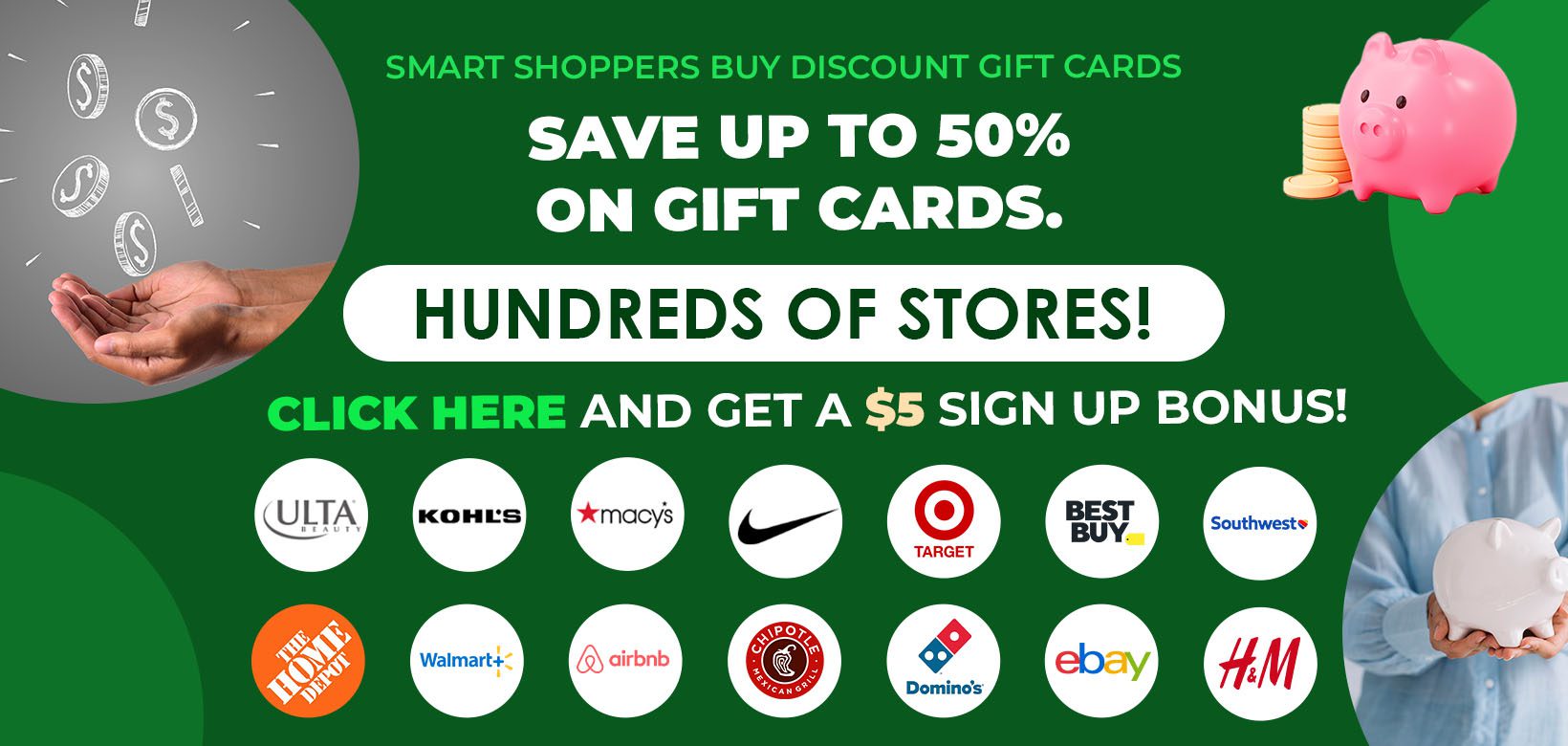 The trading platform was founded in 2017 and offers advanced trading tools. Webull allows investors to buy and sell various investments, like stocks and ETFs, to cryptocurrencies like Bitcoin and Shiba Inu coin.
The Webull app also offers a wide range of features, such as:
Free stock trading
Real-time market data
Up-to-date news
Advanced charting tools
Portfolio analysis
So, how do you buy and sell stocks on Webull?
Our guide will discuss how to navigate stock market transactions on Webull so you can trade confidently and successfully.
See our article on transferring money from Chime to Cash App.
How To Sell Stocks on Webull
Webull makes it easy for investors to sell stocks by following these steps:
1. Install Updated Webull App Version
Before you start selling stocks on Webull, it's highly advised to use the updated version of the Webull app. It's to ensure you have the most recent features, security and enhancements released.
Webull is available on iOS and Android devices. Simply download the app from the Apple App Store, Google Play Store or update your current version.
2. Enter Your PIN, Face ID, or Touch ID
You will be required to sign in or create a new account once the app is installed. Then, click the Webull logo to continue and enter your PIN. If you're using an iPhone or iPad, you'll be asked to enter your Face ID or Touch ID.
Remember to use the correct PIN; otherwise, you won't be able to sign in, and you'll be denied access.
If you have forgotten or are without a PIN number, you can reset it by clicking the "Forgot Pin?" link.
3. Choose the Stock You Want to Sell
After logging in, Webull will take you to the portfolio page, where you can see all your stocks. If you can't see your stocks, scroll down further on the page to find the "My Positions" section.
Select the stock you want to sell and check details like the stock's current price, loss percentage, profit, and more. Once you're ready to sell the stock on Webull, click "Sell" to proceed.
4. Choose the Limit Order for Your Stock
There are ways to sell stocks on Webull, such as Market Orders, Limit Orders, and Stop Orders. Under the Limit Order option, you need to set the limit price for your stock. Make sure the average price for your stock makes sense, or you won't be able to sell it.
5. Set the Number of Shares to Be Sold
Once you're done setting the limit price, choose the quantity of the stock shares. You can do this through the "Quantity" option right after the "Limit Price" option.
Alternatively, set the percentage of the stock shares you want to sell. After that, you'll be routed to a new page for the sell order details.
6. Decide on Time-in-Force
The "Day" option is selected by default. First, decide if you're going to sell the stock on Webull during market hours or after the market closes. If you're selling during market hours, then no action is needed. The order will be filled at the best available price when the market is open.
However, if you plan on selling the stock shares on Webull after the market closes, decide on the time-in-force. The time-in-force is the length of time the order will be active. The available time-in-force options are "Good 'Til Canceled" (GTC), "Immediate or Cancel" (IOC), or "Fill-or-Kill" (FOK). You can also check the "Extended Hours" option to sell stock shares after the market closes but before it opens.
However, selling stocks after the market closes is risky because of low volume. There tend to be fewer buyers, which results in less profit for you.
If you're unsure, the default time-in-force is "Good 'Til Canceled" (GTC). It's because it will keep the order open until it is filled or canceled. However, generally, a GTC order on Webull expires 60 calendar days after the order was placed.
7. Click the Sell Button
Once your stock order details are complete, you can now sell your stock by clicking the "Sell" button.
Once you click the "Sell" button, a confirmation tab will pop up where you need to input the number of shares you want to sell and the price you're willing to sell them at. You can either sell at the market price or set a limit price.
Then, hit the "Confirm" button, and a broker or an electronic exchange will handle your stock shares to find a buyer.
8. Monitor Performance
Once you've sold your stocks, monitor their performance in your portfolio. Sell stocks that are not meeting your expectations to minimize your losses. To monitor the stock's performance properly, you will need to track the following:
The closing price of the stock on the date you sold it
The percentage increase or decrease in the stock price from the time you sold it to the present
The number of days the stock was held
By tracking the stock's performance, you can determine whether or not you made a wise decision to sell the stock on Webull.
See our guide on the best check cashing apps that don't use Ingo.
How To Buy Stocks on Webull
Buy stocks on the Webull app is easy with the following steps:
1. Open the Webull App
To buy stocks on the Webull app, you need to install the latest version. It ensures you have access to all its features, including buying stocks.
After that, sign up for an account and verify your email address. Then, you can go to the main dashboard and start buying stocks on Webull.
2. Enter the PIN, Face ID, or Touch ID
You are required to provide your PIN for security purposes to prevent fraud. However, if you're using an iPhone or iPad, you can also use Face ID or Touch ID to log in without a password.
3. Make a Deposit
You must deposit money into your account before you can buy stocks. Click on the "Transfer" button near the "Performance" option to make a deposit.
Webull will then direct you to a new page if you haven't funded your brokerage account. Select the "Deposit" option and add the amount of money to deposit in your account to buy stocks on Webull.
You can also direct deposit funds by clicking on the "Add Funds" tab at the top of the Webull home page. You can enter your bank routing number to wire transfer money into your new online stock trading account.
You can only fund your new Webull account with an ACH wire transfer or a rollover from another institution. They will not cash a personal check, cashier's check, money order, third-party check, debit card, and no credit cards.
See our guide on the Chime bank direct deposit name and address information.
4. Choose the Stock You Wish to Purchase
Click on the "Stocks" tab at the top of the page once you've ACH deposited funds into your account to start buying stocks.
You'll then be directed to a new page, where you can see a list of available stocks to purchase on Webull. You can use the search bat at the top of the page to find the stock symbol of your security.
5. Click the Trade Option
Once you've selected a stock to buy on Webull, tap on it to see the details of the order. For example, you'll see the price, quantity, past performance, and more.
Tap the "Trade" button on the bottom left of the screen to confirm the security selection.
6. Select the Market Order
You can buy in three different stock order types: Limit, Market, and Stop. Here are the different types of stock orders:
Market Order: Buy or sell a stock immediately at the current price
Limit Order: Buy or sell a stock at a set price in the future.
Stop Order: Buy a stock above the current market bid. It becomes active once a specific price is reached.
7. Select the Stock's Quantity
Once you've created your order, set the number of stock shares to buy on Webull. Then, use the slider button or the plus and minus buttons to change the number of shares you'd like to purchase.
8. Choose the Time-in-Force Option
The Time-in-Force option lets you choose how long the order will remain open.
The three Time-In-Force options include:
Good-Til-Cancelled (GTC) Orders: Remain open until they are filled or canceled
Day Orders: Expire at the end of the day
Fill-or-Kill (FOK) Orders: Will be filled immediately or canceled
Contact a Webull customer service representative about how to buy stocks on Webull if you're unsure.
9. Select the Buy Option
Click the "Buy" button on the bottom left corner of your screen once you've entered all the stock order details.
10. Confirm Your Purchase
Ensure that the order details and the stock you are buying are correct. Then, after double-checking, click "Confirm Order" to finalize the purchase.
11. Check the Status
You can monitor the status of your stocks on the status page. You go to the "My Securities" page to see the stocks you bought and sold on Webull.
See our guide on how to use Venmo balance instead of your bank account.
How to Buy Penny Stocks on Webull?
Penny stocks are a high-risk investment, but they can also offer high returns.
Here are the steps for buying penny stocks on Webull:
Open an account with Webull.
Enter your bank information with the routing number to fund your account and link it. A money transfer usually takes four business days for the direct deposit to hit your account.
Click "Markets" on the top menu bar and select "Penny Stocks" from the sub-menu.
Use the search bar to find the penny stock you're interested in buying. Then click on the stock's name to pull up the details. The penny stock details will include the name, price, volume, and market cap.
Below the stock table, you'll see a "Buy" button. Click on it and enter the number of penny stock shares you want to buy on Webull.
Click "Buy" and then review the terms and conditions.
Please note that not all penny stocks are available for trading on Webull.
The app also requires you to buy a minimal number of stock shares. For example, a company like Apple Inc. (AAPL) only requires a 0.00001 minimum number of shares. So you can buy one share of Apple for $0.01.
In addition, some stocks may be halted from trading due to low liquidity or other reasons.
How to Buy OTC Stocks on Webull?
As of now, Webull does not support the trading of OTC stocks. However, if a stock has been delisted from a major exchange to the OTC market, you'll need to close your position. As a result, you will not be able to trade OTC stocks on Webull, and you will have to close your existing positions.
If you have transferred OTC stocks from another broker to Webull, contact the customer service team immediately via their Help Center.
However, you can still buy Webull stocks under $1 that aren't OTC stocks.
How to Buy Partial Stocks on Webull?
Partial stocks are a way to buy stocks without buying the entire stock. Investors buy partial shares because they don't have enough money to buy a whole share. Another reason is to spread your risk around and don't concentrate on limited stocks.
Here are the steps to buy partial stocks on Webull:
Select a stock that offers fractional share trading on Webull. It must have a green diamond icon on the stock information page.
Change the type of order to Market Order.
Tap the Whole Share button, change it to Fractional, and enter the desired amount.
Send in your order to buy a partial stock on Webull.
Things to Know About Buying Partial Stocks on Webull
Here are some Webull rules when buying fractional shares:
You can only buy partial shares for specific equities and ETFs during regular business hours. It must be when the stock market is open from 9:30 am to 4 pm ET.
You must use a Market Order when buying a fractional share on Webull
A $5.00 minimum is required when buying a fractional share
The total number of shares must be over 0.00001
You won't be able to change an open order once you've placed the partial stock trade.
Fractional stocks are ineligible for the Stock Lending Income Program.
How To Sell Stocks On Webull and Buy Summary
Webull offers commission-free stock buying and selling. It's a cheap way to invest online without spending extra money. However, always remember to do your own research before investing in any company.
Aside from stocks, other investment options are available, such as bonds, commodities, ETFs, mutual funds, and good income-producing assets.
See our guide on Robinhood unsettled funds.