How to Sell on Poshmark Fast – Frugal Reality
Being fashionable nowadays does not have to mean being broke. Yes, the designer (and non-designer, too!) clothes cramming your closet can have value – beyond the one that you had to shell out when you bought them. If you had any regrets purchasing any of your clothes, you might have the chance to atone for it.
Luckily, today's society is no longer against selling used and worn clothes on consignment. When I heard that there were several online shops buying designer clothes, I was thrilled and relieved at the same time to learn about Poshmark.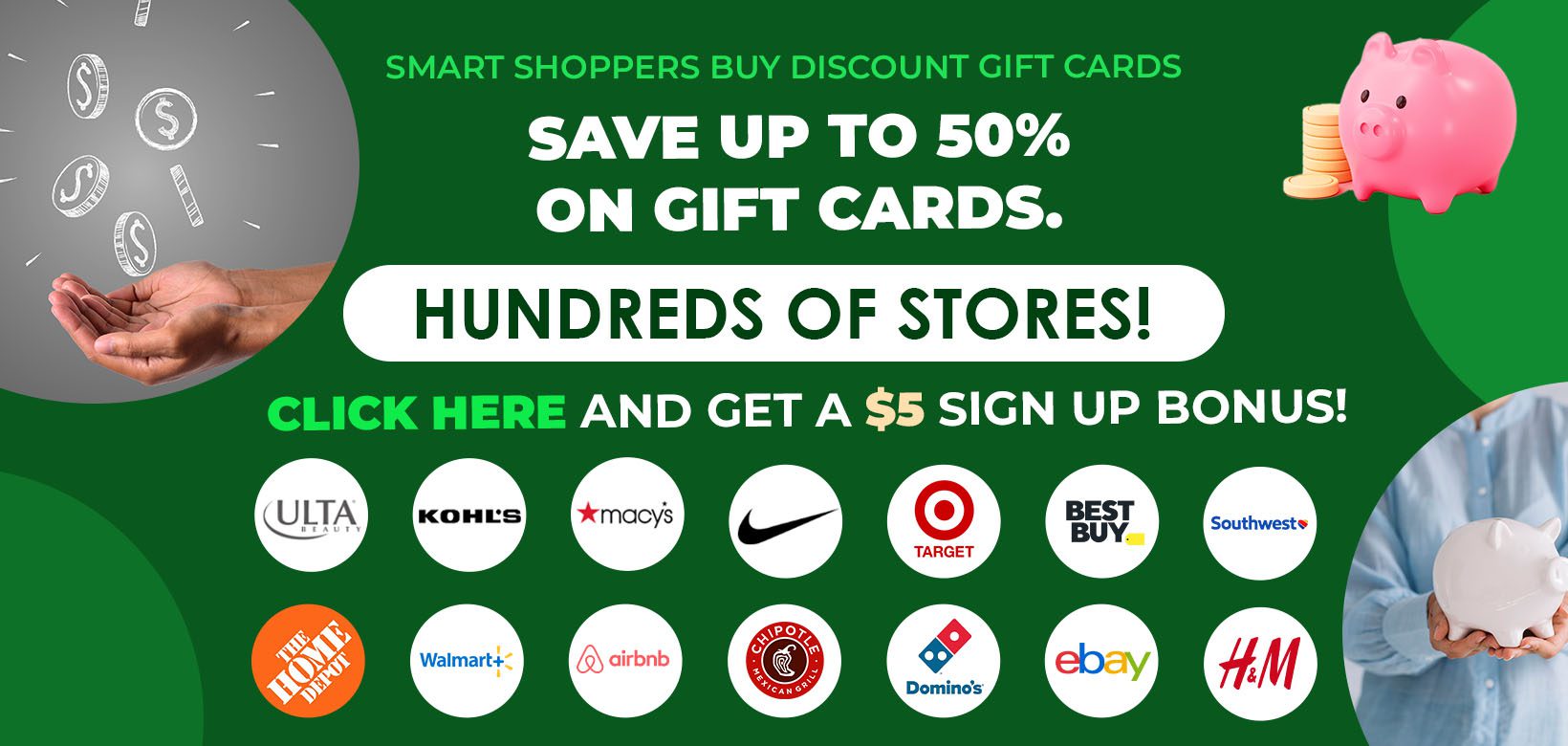 Another positive Poshmark feature is that it does not just buy and sell women's clothes. It also buys and sells men's and children's clothes. So, I can rummage through my closet whenever I want to convert a shirt or pair of pants into cash.
There is no need for me to bother my wife to sell hers, although I can make a recommendation or two.
Before selling items on Poshmark, you must:
Be ready to let go of your clothes
Have taken good care of the clothes, making them worthy of getting sold again
Conduct some research on the current retail value of your clothes
Sell items that are appropriate for the current weather
Read on below for more selling on Poshmark tips.
What Sells Best On Poshmark
Knowing what people want to buy will help you sell on Poshmark fast. Of course, if you are good at presenting your products, you can sell a lot of stuff. Just because you are selling preloved and used clothes does not mean you cannot work a little branding on your collection.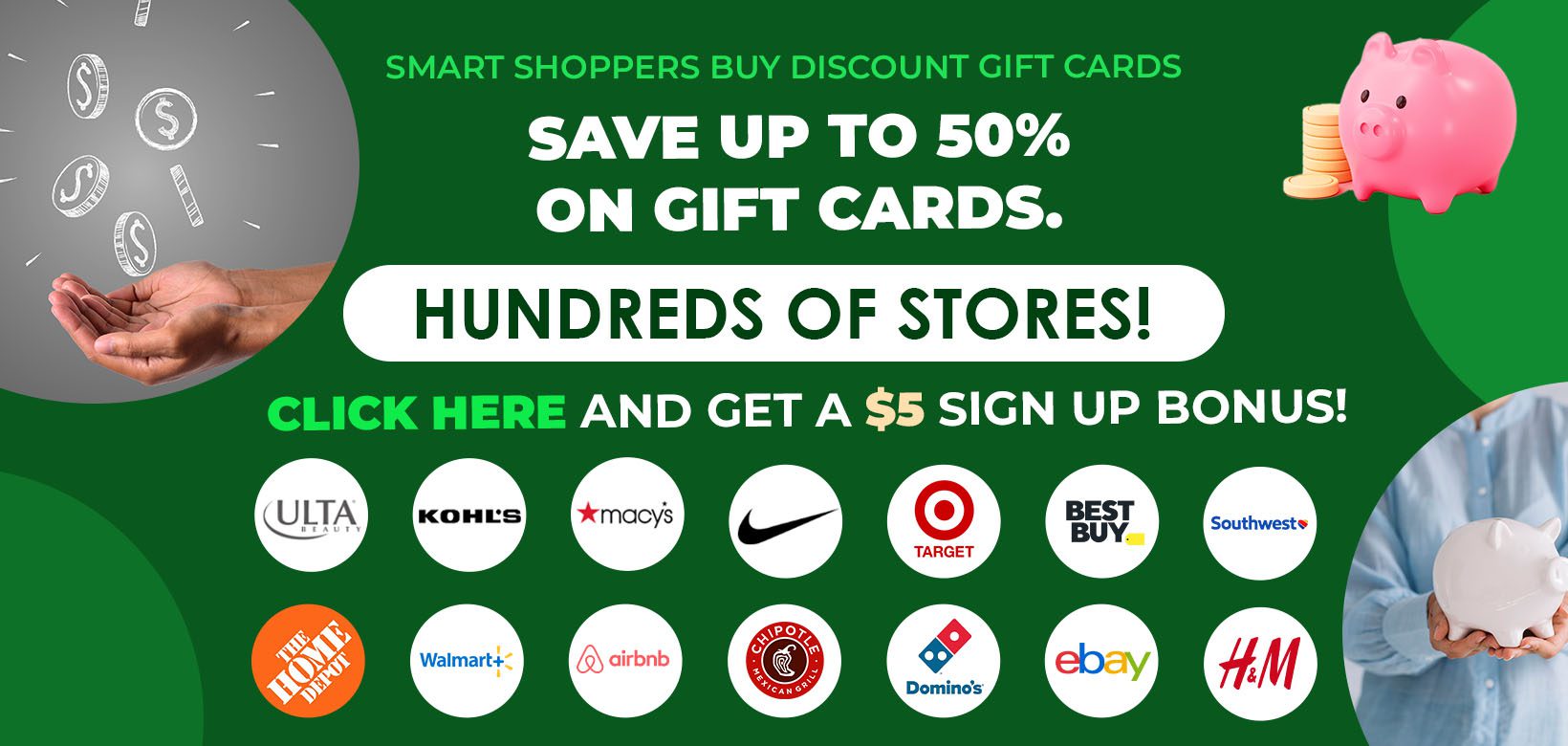 We have to admit, however, that some items sell quickly on Poshmark when people see them. These products often have a much higher perceived value than the one you are offering them for. After all, people are heading over to Poshmark to save when buying clothes.
Here are just some of the top-selling brands on Poshmark:
Popular Athletic Brands: Nike, Levi's, Polo, Lacoste
Famous Luxury Brands: Kate Spade, Tom Ford, Ralph Lauren
These are just some of the best selling items on Poshmark. There are hundreds of additional items of other popular brands that sell at low prices.
Here's a sample of what sells best on Poshmark:
As of writing, a Kate Spade Karissa nylon backpack, which originally costs $279, is being sold at $160. The original retail price and the selling price are posted right below the product's picture. Usually, the bestselling products are sold with a significant drop in their prices. The products, on the other hand, are still in demand and are still in tiptop shape.
How To Sell A Lot On Poshmark
To sell a lot on Poshmark, you must be able to catch the attention of buyers. Here are a few tips on how to sell a lot on Poshmark:
Quality photos – Take high-quality photos (refer to the section below for more detailed advice).
Find wanted and popular items – Carefully curate the items that you plan to sell. They should meet the wants and needs of regular Poshmark shoppers and new buyers alike.
Establish an identity – Yes, you can also apply some branding on your products. For example, your buyers may make you, the seller, go to shabby chic, bohemian clothes. For the men, you may want people to buy from you because you sell inexpensive, branded sports clothes and shoes. Maybe, you will be that Nike guy.
Overly description – Be descriptive with your listing titles. It builds trust. You want them to connect with your target audiences. What keywords will they be looking for?
Clean or fix the item – Fix what you need to fix. For example, use bleach wipes to get rid of stains that will make a pair of sneakers seem older than they really are – or perhaps some will show their actual age.
Say thank you – Add something special with your product deliveries: a handwritten note, little bonus souvenir, fancy packaging, and whatever else you can think will make the transaction unforgettable. You want the same client to seek the same treatment in the future.
Full disclosure – Be honest with the condition of your items. Highlight some of the possible imperfections that have rendered the products less costly. Let your buyers decide based on your accurate representation. You don't want to disappoint a client.
Stay current and on-trend – Do not sell clothes that are no longer wearable, or are downright unfashionable. Remember that you are trying to establish an identity? Do you want people to say, "Oh, that is the seller that sells ugly clothes. Let us steer away!"
Broaden your wears – Don't rely on your closet alone. Yes, you may start with what is in it. Eventually, you want to become known for your style at Poshmark. You can handpick some used designer clothes from other sellers that match the identity you have established.
Mingle and connect – Participate in Posh parties, where you can catch the attention of more people looking for new stuff to discover and buy. Follow the theme of the Posh Party you are attending to.
Follow Poshmark seller rules – Concerning the previous point, you must be aware of all the rules at Poshmark. Make sure you follow them carefully.
Poshmark Pictures
Poshmark pictures, as you may have already discovered, vary in quality. Of course, you want to lean on the high-quality photo side.
Here is how to take professional pictures with your phone or camera:
Proper lighting – Take clear photos with ample lighting to highlight whatever you are selling: clothes, shoes, bags, etc.
High-resolution – Use a high resolution on your phone or camera. When using your phone, you can directly post the picture on Poshmark.
Consistent branding – Use the same filter for all your photos. This way, your buyers will know what to expect from you. Moreover, you can further establish your branding this way.
Blank canvas – Find a place in your home that will provide you with a plain backdrop for your photos. This way, you can highlight the product without any distractions.
FAQs
eBay vs. Poshmark
If you have sold or bought used items via eBay, you may wonder how Poshmark can be different. Can consigning on Poshmark be about the same, or can it be a lot better?
Here are a few things that you should know about consigning on eBay vs. Poshmark:
Active listings – It is easier to sell on eBay overall. Sellers can leave their listings without having to maintain them much. On the other hand, you need to be active with sharing on Posh Parties to sell more on Poshmark.
Dynamic pricing – eBay allows you to use Easy Pricing, which automatically lowers your product's price every five days. This feature is supposed to encourage more people to buy your product. Poshmark does not have this automatic feature; you must be active to make any changes.
Limited categories – If you don't want to sell clothes or have a mix of items to sell, you must choose eBay. It is easier to make a listing there. On the other hand, it is faster to make a Poshmark listing. It may be motivational to someone serious about fashion.
Pricing structure – With Poshmark, there is a $2.29 flat fee charge for items that are less than $15. Sales that are higher than said amount can rack a 20% fee that goes to Poshmark. On eBay, whatever the product, you have to pay a 10% sales fee plus a 3% PayPal fee.
Conclusion: If you love clothes and fashion, you are the best selling brands on Poshmark. After all, the bulk of what you are selling are items that you have already enjoyed; you can use Poshmark to change or update your fashion.
Other times you may sell stuff on Poshmark that you bought on sale or as well-kept preloved goods. It can be enjoyable to build your reputation as a fashionable item seller.
If you don't want to specialize in items and do not have the time to manage your account, eBay allows you to sell just about anything under the sun.
Selling on Mercari vs. Poshmark
Another comparison we can make is Mercari vs. Poshmark. Here are a few differences between the two platforms:
Listing process – Both Mercari and Poshmark can offer easy listings.
Specialty clothing brands – If you want to sell trendy and designer items, you may have to go with Poshmark. Mercari, on the other hand, provides you with a more extensive range of goods to sell.
Shipping fees – As mentioned under the previous question, Poshmark has a flat fee of $2.95 for all sales below $15. The site charges 20% for more expensive transactions. With Mercari, you have a flat rate of 10% for all items, no matter how costly or cheap.
Conclusion: Both Mercari and Poshmark make listings very easy. They do away with the meetups that can get uncomfortable when you are selling your items. On the other hand, the two are entirely different in their purposes. Mercari has an attractive website that also features just how much you will save if you buy a product – just like at Poshmark. However, its offerings are more varied. Poshmark sticks to trendy and fashionable items.
In terms of offerings, Mercari seems to be closer to eBay. However, Mercari allows payment methods other than PayPal. The payment methods Mercari accepts, includes all major credit cards, Apple Pay, and PayPal.
How long does Poshmark direct deposit take?
You may wonder how long does a Poshmark deposit take? The Poshmark direct deposits take about 2 to 3 working days to process. Of course, this can be done if there are no errors in the account information that you have put forward to them. In that case, the bank will take business days to recognize and reject the request.
How to get more followers on Poshmark?
There are a few tips on how to get more followers on Poshmark fast:
Create a trendy listing
Be active on Poshmark
Participate in Posh Parties
Interact with other members of the community
Follow other Poshmark sellers
Regularly share a listing
The strategies sound like any other social media tactic that you may plan to employ to gain more followers. In this case, however, gaining followers likely leads to making more money on Poshmark.
What is a bundle on Poshmark?
A bundle on Poshmark is a feature that lets buyers purchase more than one product from the same seller. It consolidates a buyer's purchase into one so that he may only pay for one shipment.
A Poshmark seller can set a minimum number of products for its closet's bundle. She may decide to add discounts over the one shipment fee. She only needs to go to the Account Tab, click on My Seller Tools, and then select My Seller Discount. Under that Seller Discount, she can find a bundle discount on Poshmark. This way, the bundle discount will be applied automatically once a buyer chooses to buy a bundled package.
What is Poshmark etiquette?
Poshmark etiquette refers to a set of behaviors that are acceptable when selling clothes on its online site. It guides sellers on what to do and what not to do. Here are a few guidelines:
Don't spam other sellers listings – A seller should not comment on another seller's listing just to say he has the same item at a lower price.
Don't sell away – A buyer or seller should not comment that they have found the same product for less in a brick and mortar store. It's not good form.
Be fair and respectable – Do not offer very low bids. In other words, do not low ball the seller. For example, if a $50 pair of pants was originally $220, you cannot bid $10.
Prompt customer service – Be friendly and respond to questions directed to you.
To put it short and simple: when doing anything on Poshmark, you have to think of the feelings of the others involved. How would you feel if you were in their place? Basic etiquette from the real world should also apply online when buying and selling on Poshmark.
What boxes to use for Poshmark?
Poshmark prefers the use of priority boxes, such as USPS Priority Mail boxes that are labeled accordingly. The recommended USPS boxes are those with these labels: Priority Mail, Priority Mail Flat Rate, and Regional Rate.
Because USPS is the preferred courier by Poshmark, the site follows the courier's policies, such as that the box's combined length and width should not surpass 108 inches. You may also use padded envelopes and typical brown boxes, but Express Mail and other USPS boxes will not be allowed.
These packaging tips for selling on Poshmark help avoid any delays in deliveries. You don't want to leave your customers waiting for a long time. Shipping delays reduce customer satisfaction, rebuys, and reviews, limiting your ability to sell on Poshmark fast. Happy customers equals more followers on Poshmark.
What percentage does Poshmark take?
If your items are less than $15, Poshmark charges a flat rate of $2.95. Suffice it to say that you would not want to sell goods that are less than $5 because you will not be earning much. If your products are more than $15, Poshmark will take 20%.
This may look like a huge percentage – and it can be – but remember that you did not have to set up your online store like Poshmark or rent a place to sell your used clothes. Perhaps you did not even know that you can sell your designer and trendy clothes before Poshmark offered you the opportunity. So, it still a win for you.
Poshmark Hacks
Selling branded products at affordable prices, for some, is the ultimate Poshmark strategy. It can be – but you do need to establish a reputation on the clothes selling site. Some of the reasons this tactic may only work sometimes include:
How would your prospective clients know that you are selling real stuff? You have to establish trust.
How would they find your listings – even if you are selling the top-selling brands on Poshmark?
We've sprinkled a few Poshmark hacks throughout the article, but we will focus on several that you must not forget:
Good photos are a priority – Follow the rules on keeping your photos clear, bright, and attractive. Some sellers use stock photos when they do not have proper lighting to showcase their garments' best. However, you must be honest about using stock photos. Provide enough descriptions so that buyers know what is going on.
Honest clothing details – Provide detailed measurements to help your customer envision the product correctly. Doing this will also help you avoid future complaints.
Poshmark fee calculator – Determine your minimum selling price using the Poshmark fee calculator to see how much you will earn after it takes away 20% off your earnings. It will also keep you from accepting low balling offers after Poshmark selling fees.
Reshare listings – Share your listings regularly so that they continue to feel new and relevant.
Be attentive to your shop – You may not need your earnings now, but they can accumulate for future use if you establish a good reputation using proper Poshmark etiquette.
What Are Poshmark Parties?
If you're in the business of buying and selling used fashion and apparel on Poshmark, Poshmark parties are a must for you. Attending Poshmark parties will ensure that you not only stay in touch with the latest trends and what's hot, but that you also keep in touch with your follower base and other players in the field.
Poshmark parties are pre-planned online events. These are social parties that happen on a daily basis, and you can expect three parties every day. Each party is a 2-hour long event, and you can attend a party at 1 PM, 5 PM, or 8 PM (MST). For those unfamiliar with this time zone, it's two hours behind EST.
For the best possible experience and the highest audience, try to attend the evening party. This party will give you the most exposure when it comes to sharing your closet and getting the most activity on your listings.
You cannot always share your entire closet at these parties, because they're almost always about particular themes. For example, some parties will only focus on categories like shoes, while some will just be about Athletic wear.
If you have a particular niche of clothes that you want to sell or are trading in, keep track of when a Poshmark party about the category of your choice is taking place. You can share closet listings that follow the rules of the party, which are set out well in advance.
The number of people who view things through party listings can go well into 6 digits, which means that you'll have a large audience to advertise and sell your items to. If you're wondering how to sell on Poshmark fast, attending these parties should definitely be on your list.
What is PoshFest?
Similar to Poshmark parties, PoshFest events are social events that are attended by hundreds of people interested in fashion. However, while Poshmark parties happen on a daily basis, PoshFest events are an annual occurrence, making them even more exclusive and special.
PoshFest is a two-day conference that happens every year and is Poshmark's way of helping people connect to other businessmen and women in the fashion industry. You'll get access to a lot of brilliant advice from the pros in the industry. You can expect insider tips, success stories, and even get the chance to meet your Posh Friends Forever.
If you're serious about a business and a career (or even a side hustle) in the fashion flipping industry, PoshFest is something you should consider. The presence of successful people who have made it big in this field can help you pick out winning strategies and apply it to your own business, making it easier for you to sell more and faster on Poshmark.
How to Sell on Poshmark Fast Summary
Are you likely to raid your closet now after learning how to successfully sell on Poshmark?
Here's the thing. No matter how much you want to earn extra money fast, you should be careful with what you offer on the used clothing site. An old piece of clothing that you have had in the closet for years may not exactly be the type you want to sell there.
The next time you have to buy something for yourself, consider the quality of the material, the trendiness of the style, its capability to become a classic, and the brand power it has. You never know when you need to keep on adding to your Poshmark closet clear out.
Remember that what you add-in does not have to come from your closet. You can add other fabulous pieces that you have been able to buy from cheap consignment shops.