Most toddlers potty train between ages 2 and 3, making diapers a significant expense during early childhood. As a result, you want to save money on diapers to take less of a bite out of your monthly budget. Follow this guide to learn how to get cheap diapers while still choosing the right brand and style for your growing little one.
Ready to start saving? Check out these tips.
How to Get Cheap Diapers?
Diapers and wipes are expensive when you are going through 6 to 12 per day. It's especially disturbing knowing most end up in the garbage can. According to the Environmental Protection Agency, about 20 billion disposable diapers end up in landfills in the US.
We have 13 tips on how to save money on diapers for frugal consumers and potentially reduce some of the waste.
1. Calculate Average Cost of Diapers
You won't know if you're getting a good deal on diapers unless you know the average cost of diapers. When you do, you'll be able to check sales and spot good prices, which means it's time to stock up. Typically, the cost of diapers is calculated based on a per-diaper average, and that per-diaper cost varies somewhat depending on the brand and size. However, you can establish a "buy now" price for your preferred diapers so that you know when to stock up.
Experienced bargain hunters aim to pay 15 cents or less per diaper, although some deals allow you to score diapers for even less, perhaps as low as 10 cents per diaper. If you're loyal to a name brand diaper like Huggies or Pampers or prefer eco-friendly diapers, you can expect to pay more. If you're willing to try store brands, you might be able to score even deeper discounts.
The cost of diapers per year adds up by savings pennies on each. You'll save $167 per year if you average eight diapers per day and save five cents on each.
2. Cheap Cloth Diapers
Cloth diapers aren't just environmentally friendly; they're also cheaper in the long run. Initially, you'll invest more in building your stockpile of cloth diapers. However, rather than tossing them in the trash every time your baby soils them, you'll be able to wash and reuse the diapers for long-term savings. To cut down on costs, you can search for discount cloth diapers through several online retailers. Online buy-sell-trade groups are another excellent option for scoring some cloth diaper deals.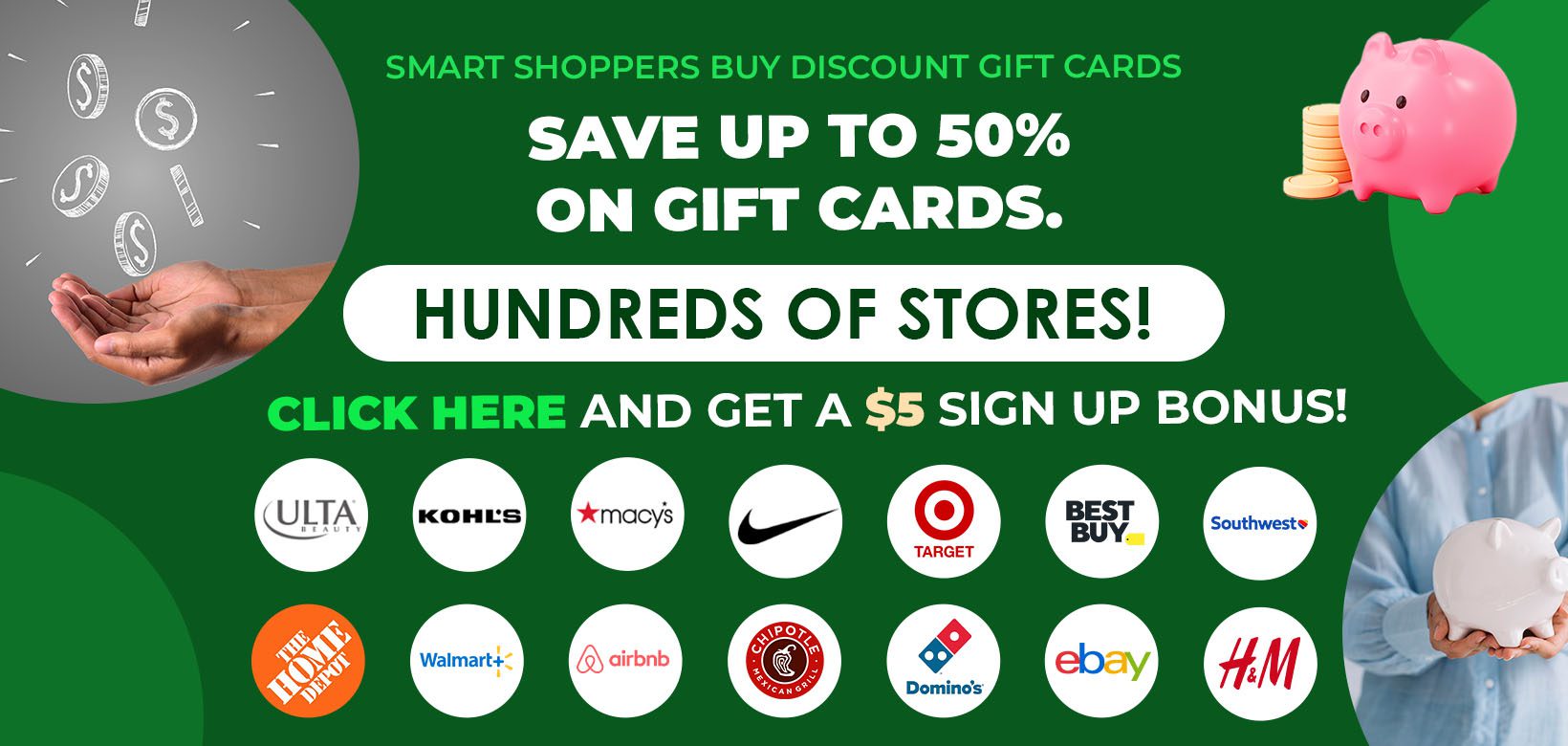 If you opt to go the reusable diaper route, make sure you're well equipped for this lifestyle. When you try out new diapers, do a cloth diaper fit check to ensure it's the right size and appropriately comfortable for your baby. Make sure the diaper is snug around the legs and waist. Any gaps are going to lead to a messy outcome. Also, ensure you have the right cloth diaper pail on hand to keep those dirty diapers stored until it's time to wash them.
3. Couponing for Diapers
Couponing is an effective way to save money on diapers, and even novice couponers can find success in doing it. Start by looking right inside the diaper box for coupons. Often, manufacturers include coupons in the box to keep you with the brand.
Curious about how to get free diaper coupons in other ways? If you subscribe to your local newspaper, scour the Sunday inserts for diaper coupons, which are often included. Or, ask a neighbor who gets the paper for the coupon inserts if they don't need them. Also, before you go into a store to shop, check online to see if the store has any digital coupons available for your diaper brand.
4. Diapers Online Cheap in Bulk
Stocking up on diapers by buying in bulk can reduce your per-diaper cost, too. Rather than picking up a small package of diapers in your baby's size, invest in a larger box, especially if they've just moved up a size. If they have moved up in size, you know that you have plenty of time to put those diapers to use.
You can buy wholesale disposable diapers from a number of retailers. Amazon sells diapers from various manufacturers in large sizes, with the convenience of having them delivered to your doorstep. You can often find clickable coupons on Amazon, allowing you to reduce the cost even further. You can also pick up diapers in bulk from online retailers like Diapers.com as well as big-box retailers like Walmart and Costco, which also offer diapers shipped straight to your door.
5. Good Price for Diapers
When you see a good deal, stock up on diapers. Buying two or three boxes now at a significantly reduced price will save you money in the long run. When you buy, make sure you consider sizing. If your baby is sizing up soon, pick up one box in your current size and a couple in the next size up so that you're stocked for months to come.
6. Diaper Size and Age
Your cost-per-diaper will change as your child grows. Newborn diapers are, naturally, the smallest diaper, so you'll receive more per box and, as a result, pay less. As your child gains weight and grows into larger sizes, you'll receive fewer diapers, which will result in a higher per-diaper price per box. The good news? In size five diapers, toddlers typically require fewer diaper changes than newborns, so those boxes will last you longer, saving you some money on average.
When to move up a diaper size?
Know when to move up diaper sizes at the right time. Signs that your little one may be outgrowing their diapers include frequent leaks or blowouts, red marks around the leg openings, or a waistband that's too tight. Check manufacturer guidelines for the weight range for each size, too.
7. Diaper Reward Programs
Most name-brand manufacturers offer diaper reward programs that you can join––at no cost––to earn coupons and even free boxes of diapers. Sign up on the manufacturer's website. Then, when you buy a box of diapers, save the code printed on the box and enter it online. You'll accumulate points for your purchases and then be able to choose rewards.
Checkout diaper manufacturers like Huggies and Pampers for diaper reward programs.
8. Generic Diaper Brands
The best baby diapers don't always have to be the name brand styles. Generic diaper brands can be just as effective and comfortable for your little one, so don't shy away from trying them out.
The best diapers to use vary from family to family, with many preferring generic and less expensive brands. Popular generic brands include store brands from Target and Costco, for example.
Before buying generic brands in bulk, try a small package, if available, to see if these diapers are a good fit for your baby. See our tenth tip on how to get free diaper samples.
9. Diaper Change Time
Monitor diaper change time so that you're not throwing away perfectly good diapers with too-frequent diaper changes. Obviously, a dirty diaper warrants a quick change so that your baby stays comfortable.
While you certainly don't want to leave your babysitting in a wet diaper all day, you might want to wait a short time before changing it. Typically, diapers require changing every 2 to 3 hours. If your baby is napping peacefully with a slightly wet diaper, it's OK to wait for a change until they wake up.
10. Free Baby Diaper Samples
Take advantage of free trial diapers when you can. You have several sources where you can get free diapers to try them out and see if they work for your baby.
How to get free diaper samples?
Manufacturers are happy to share samples with the hope that you love the diapers and buy more. Retailers like The Honest Company and Target allow you to request free diapers. Low-income individuals can qualify for free diapers through the National Diaper Bank. Before you're discharged from the hospital, ask your nurse if they have any extra free trial diapers you can take home. Your pediatrician's office might have free samples for you as well.
11. Cheapest Place to Get Diapers
The best place to buy diapers might vary from week to week, depending on sales. So, take the time to check out ads and online sales to do some price shopping. Before you buy online, run a quick Google search of the product to make sure it isn't cheaper anywhere else. Ideally, stack coupons with sales for maximum savings.
12. Registering for Diapers
Don't shy away from including diapers on your baby shower registry. They're a much-needed item for the first couple years of your baby's life, so it's reasonable to add them to your registry.
While it's tempting to stock up on newborn diapers, don't register for too many boxes because babies grow out of these diapers in a matter of weeks. Include larger sizes, focusing on sizes 1, 2, and 3, too, so that you're well-stocked for months to come.
13. Baby Diaper Subscription
Once you've found a brand you love, sign up for a monthly diaper subscription to cut costs. Retailers like Amazon and Target offer a discount with every subscription purchase, which can knock 5% to 10% off of your diaper costs. You can cancel these subscriptions at any time, so there's no commitment, so subscribe and cancel as you see fit.
Summary On How To Save Money On Diapers
With smart shopping strategies, you can take advantage of free diapers, earn rewards, and buy during sales to build your diaper stockpile. When you do, diapers won't overwhelm your family's budget and, instead, will be a manageable cost for frugal consumers.
FAQs
Are pull-ups diapers?
Pull-ups are a cross between a diaper and disposable training pants. They're designed to look similar to underwear while your child learns to potty train. Most kids will start training sometime between 18 and 24 months of age. On average, once they start, potty training takes eight months.
What are adult baby pull-ups?
An adult baby pull up is like underwear but used as a disposable garment to prevent involuntary leaks of fecal or urine. Some adults wear pull-ups daily, while others only wear them while sleeping. For some, it helps alleviate and provide comfort from embarrassing public accidental adult diaper leaks. According to Proper Nutrition, about one-third of all adults have bladder issues, with eighty percent of them are women.
Types of adult diapers
The types of adult diapers can vary based on factors like gender, body size, level of incontinence, and needed absorption, reusable or disposable material, and discreteness. Adult incontinence supplies, like diapers and underwear pads, are FSA-eligible in the US. They're eligible when purchased for the treatment of incontinence in children or older adults.
Best adult diapers for women
Tranquility Premium Overnight Disposable Absorbent Underwear
The Tranquility pull-up holds a lot of urine, making it ideal for an overnight while still useful during the daytime hours. Tranquility Overnight estimates they will hold up to 6-8 hours of leak protection. It's sizes range from small to large to XXL.
Tranquility Premium Overnight Disposable Absorbent Underwear (DAU) - LG - 64 ct
Premium OverNight Disposable Absorbent Underwear (sometimes called pull-on or pull-up diapers) are designed for maximum levels of incontinence (20 oz to 34 oz capacity varying by size) allowing wearer...
Pull-on style product with tear-away side seams for easy removal; Available in six convenient sizes: Small, Small, Medium, Large, X-Large (XL), and 2X-Large (XXL)
Comfortable, breathable sides and a full-rise waist panel provide a snug fit; Latex-free
We earn a commission if you click this link and make a purchase at no additional cost to you.

Best adult diapers for men
Depend FIT-FLEX Incontinence Underwear for Men
Depend is one of the top adult diaper brands due to their maximum absorbency, odor control, flexible fabric, and soft material for comfort. They offer a form-fitting elastic for a discreet and smooth fit under your clothes. Many other traditional styles are bulky adult diapers.
Its sizes include small/medium, large, and extra-large.
We earn a commission if you click this link and make a purchase at no additional cost to you.

Best plus size adult diapers
Prevail Incontinence Protective Underwear XXL
The brief styled disposable pull-ups are designed for day or overnight use with maximum absorbency. Its fabric protects the skin with aloe, chamomile, and vitamin E. The fabric is also designed to help skin stay cool and fresh. The Prevail daily underwear comes in sizes as large as 2XL for plus size adults.
Prevail 2X-Large | Unisex Incontinence Protective Underwear | Maximum Absorbency | 48 Count (4 bags of 12)
INCONTINENCE PROTECTIVE UNDERWEAR: These incontinence Protective Underwear are designed specifically for use during the day or overnight for maximum absorbency with Comfort Shape Plus elastics that...
COOL COMFORT: Skin Smart Fabric helps protect skin with vitamin E, aloe & chamomile. Breathable Zones allow air flow to help skin stay cool, & cloth-like outer cover is silky soft & comfortable.
RELIABLE & DISCREET BLADDER LEAKAGE PRODUCTS: We offer discreet & comfortable protection with underwear, pads, briefs, bed pads, & belted shields for adult incontinence & post-partum bladder leakage.
We earn a commission if you click this link and make a purchase at no additional cost to you.

Affordable cloth diapers
More families nowadays are returning to cloth diapers for environmental and financial reasons. Reusable cloth diapers are more convenient today than they were in the past compared to their disposable counterpart. After the initial investment, you will save money on diapers over the long-term.
Our affordable pick is the Imagine Baby Products Stay Dry All-in-One Snap Diaper. The benefits of this affordable pick include:
Adjustable for most babies weighing 8-35 pounds
Machine washable no-pill fleece inner lining
Gentle leg casing allows full range of motion and prevents irritable red marks
We earn a commission if you click this link and make a purchase at no additional cost to you.

Cloth swim diapers
Regular diapers won't work in the water. The absorbent characteristics of a traditional diaper make it soak up water and weigh it down. A cloth swim diaper is meant to hold solids and bear a lot of water. The bottom line, pee should pass through while poop is contained.
The best swim diapers must have a snug fit and likely tighter than your daily pair.
We recommend the Nageuret Reusable Swim Diaper. The benefits of this cloth swim diaper include:
Adjustable for most babies weighing 8-36 pounds
Eco-friendly
Washable polyester cloth fabric
CPSIA snaps adjustable in three sizes around the legs and waist
1-year moneyback guarantee will refund your money and let you choose a new swim diaper of your choice
We earn a commission if you click this link and make a purchase at no additional cost to you.

Used cloth diapers for sale
Finding used cloth diapers for sale is a great way to save money. There are several places to buy used cloth diapers, including online retailers, resale and consignment shops, Facebook, and other online marketplaces. Just like buying resale clothing, used diapers come in various conditions from excellent to very good to fair or not so good. Here are a couple of sites to buy some gently used ones:
Diaper Junction – Their gently used diapers can be returned within seven days of receipt.
Jillian's Drawers – You should generally save 20-40% off new cloth diaper prices. They include details about the condition in their descriptions.
Leaky diaper at night
The leaks will probably start once a baby reaches the upper diaper size limit. If your baby pees through the diaper overnight, consider moving up baby diaper sizes by age faster than recommended. In many cases, it solves the problem, and the whole family gets a good night's sleep. It also cuts down on washing the soaking pajamas, socks, and sheets.
A child sleeps longer as they get older, which means there is more liquid to expel. It's also worth mentioning that traditional disposables tend to be more absorbent than organic disposable diapers. A cloth diaper will hold even less so double up at night. For cloth, consider adding cotton or hemp inserts to help. An alternative is switching generic diaper brands to search for a proper and correct fit for your child; maybe you'll save some money on alternative brands.
With the help of your pediatrician, try hydrating your child earlier in the day to reduce liquids closer to bedtime to reduce leaks every night.
Should I change a baby diaper at night
If you don't see leaks or smell any poop, then don't wake your baby and change the diaper at night. For sensitive skin, you can place some natural diaper rash cream to prevent any discomfort or distress for the baby.
Adult diaper leak
The main reason for the adult diaper leak is poor absorbency—place booster pads inside the adult diaper or brief to prevent adult diaper leak. At a minimum, the booster pad will absorb and limit any excess liquid from leaking. Also, purchase gender-specific adult diapers, which add additional absorbency in the front for men and toward the bottom for women's underwear.
How to prevent diaper blowouts up the back
A diaper blowout up the back tends to happen when it's too full or the wrong size. Learn how to put on a diaper, so it doesn't leak. Assuming you have the right size, put it on, so it's snug and proper fit, but not too tight.
Baby boy peeing when changing a diaper
Due to a baby boy's anatomy, peeing on you is a scary and likely proposition. There are several ways to prevent a baby boy from peeing on you when changing a diaper:
Change, after they pee – Allowing some cool air in the diaper, will encourage him to pee
Change it fast – Learn the fastest to change a diaper
Keep it covered – Cover him with a burp cloth or new diaper to prevent getting peed on
Watch facial expressions – Learn signs the baby is peeing
Backup plan – In case all your planning fails, be prepared for survival and cleanup mode.
How to tell if a diaper is too big
The diaper is likely too large if you notice large gaps at the waist and legs. Here are the signs the diaper is too big:
It sags – It's normal for a diaper to sag a little naturally. It will especially snag from constant movement and if it's full. But, be mindful if it sags too much, which can result in blowouts.
Wide waist – There should be a tiny bit of space, so it doesn't cause any discomfort but not an overabundant amount of room that it slips.
Wide leg openings – If it's too wide, it will rub in the wrong places on sensitive skin or potentially leak fluids.
Do baby diapers expire?
Baby diapers don't expire or have a shelf life but can lose some of their effectiveness over time. Do Pampers or Huggies diapers expire? No, but diaper manufacturers recommend using them without a couple of years of purchase.
The storage conditions can potentially affect the elastic waistbands or begin discoloration to a light yellow—storage unused diapers in a cool and dry place to prolong its performance. Hot and dry storage can result in the glue on the adhesive tabs melting or cause dry rot, crunchy, and cracks in the plastic. You can leave diapers in a car, but you need to rotate them every so often to reduce degradation.
When to switch diaper sizes?
New parents need to learn when to switch diaper sizes after learning how to change a newborn diaper at night. The signs on when to switch diaper sizes include:
Tabs are stretched – They're getting further from the stomach and closer to the baby's hips.
Butt exposure – You'll need a bigger diaper when the butt coverage doesn't cover their bottom effectively.
Tight band – The waistband is too constrictive and uncomfortable.
Red rash – The diaper is too small is the pressure of the elastic is causing a red rash on babies with sensitive skin. The red marks are caused by chaffing around the hips, waist, and groin. Try switching to a different size or brand.
What are cloth diaper inserts?
Cloth diaper inserts are basically rectangular absorbent pads. They are an essential part of the diaper because they absorb the urine. The pads can be made from a variety of fabrics, including cotton, bamboo, microfiber, ultra-absorbent microfiber, or hemp diaper inserts. The disposable inserts are single-use only—plan on using 3-4 inserts per day with the majority used at night.
DIY cloth diaper inserts
DIY cloth diaper inserts are a great way to save money. The most crucial factor of an insert is its ability to absorb liquids, so it's not soaked and leaking. The reasons to make the best cloth diaper inserts yourself include:
Avoid fabrics for sensitive skin to avoid rash
Find breathable and absorbent fabrics
Customize the pocket diaper insert size
Save money on baby diapers
Best diaper rash cream for cloth diapers
Most normal diaper rash creams make a barrier on the inside cloth that repels moisture. You want a cream that allows the material to absorb moisture to prevent a rash.
We recommend Desitin Maxim Strength Baby Diaper Rash Cream with Zinc Oxide. It contains the highest percentage of zinc oxide allowed over-the-counter, 40 percent. The ultra-thick paste relieves discomfort and chaffing from rashes.
We earn a commission if you click this link and make a purchase at no additional cost to you.

Diaper in a washing machine – by accident
A diaper in a washing machine will not ruin it but will cause a mess. It may look like a nightmare at the time, but it's actually not too bad. Here is what to do if you accidentally ruin a disposable diaper in the washing machine:
Remove the diaper ASAP – If it's not too late and you notice, remove the diaper from the washing machine.
Shake out your clothes – Remove the large diaper chunks by vigorously shaking them. Shake them outside as it may end up raining gel on yourself.
Dry your clothes – Put your clothes in the dryer to remove any remaining white beads of particles. Clean your lint trap afterward as many of the remains will be in there.
Clean washing machine drum – Clean out the pellets and gel from the drum using paper towels. Run a rinse and clean cycle once or twice with no laundry.
Rewash your clothes – If you still see particles on the outside or in the pockets of your clothes, it's advised to rewash them again. Plus, it removes anything lingering in your washing machine.
Ways to make money while on maternity leave
Having a baby is expensive. There are flexible ways to make money while on maternity leave. Here are some side hustles to make money on the side: