In an alternate reality, I would be reading tons of free library books to spend time instead of trying to learn how to lower my Comcast bill. That would have been a cost-effective way of entertaining myself.
Still, I would certainly be dying of curiosity about what is going on in the latest episodes of my favorite Netflix shows. Social media FOMO (fear of missing out) is also a very real concern. How would you like it when everyone else is connected but you? Data outside of a plan also costs so much. So, what my phone can provide me is not enough to satisfy my streaming and networking needs. We are, after all, in the 21st century.
The internet cost per month, however, can start weighing on you and me to the point that we would start watching streaming TV at odd hours. We do this just so that we can say our subscription is worth it. Comcast new promotions can only go as far as to start us off and discounts are few and far between. Cable companies even depend on what region we live in to determine your pricing. The less competition the higher the price you pay.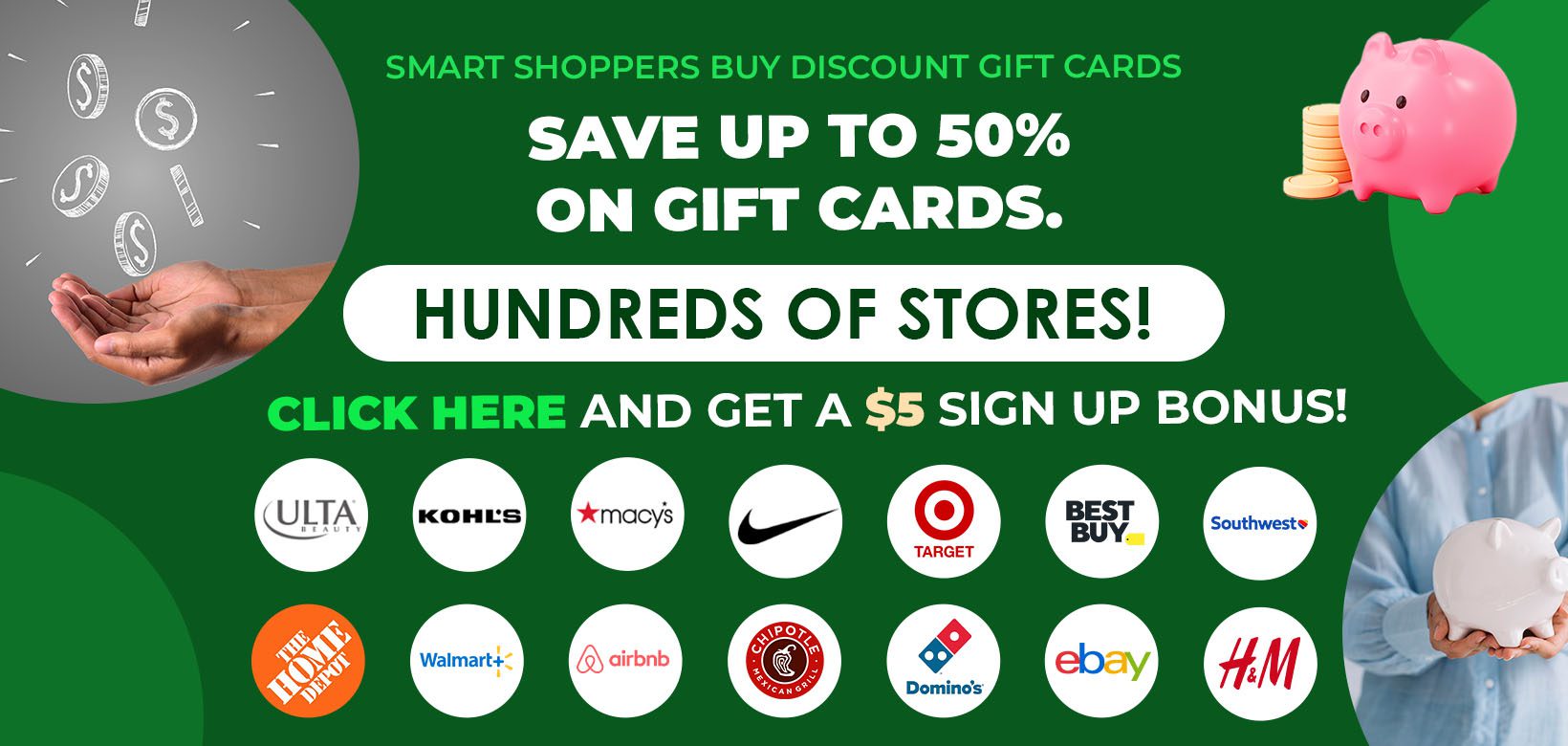 The thing with Comcast is that it provides you with not only TV options but also with phone and Internet accounts, aka the Triple Play. You can easily rack up quite an average Comcast bill. The add-ons that you like the best are also not included in your typical Comcast basic cable channels and package.
Here are 9 Steps For Lower Comcast Rates in an Infographic
Average Comcast Bill For New Customers
Just how much could you end up paying each month? When you look for deals, you will be asked to type in your home or business address. This is necessary because your bills may slightly vary based on your region.
The taxes on your bill vary by region plus the cable company wants to know if your area has compeititon when negotiating Comcast bundle deals for new customers. The total also depends on your viewing preferences.
Let us begin with the installation. You can either go for professional installation, at $89.99 or buying the Internet self-install kit, at $29.95. The difference is already significant at about $60, but it is also possible that you just cannot do it yourself and would probably cost more if you bust some parts or the like.
What's included with the Comcast self-service Internet self-install kit?
The Comcast Xfinity self-install kit includes a Getting Started Guide, the router and modem in-one combo, the power cord, ethernet cable for WiFi, and coax cable.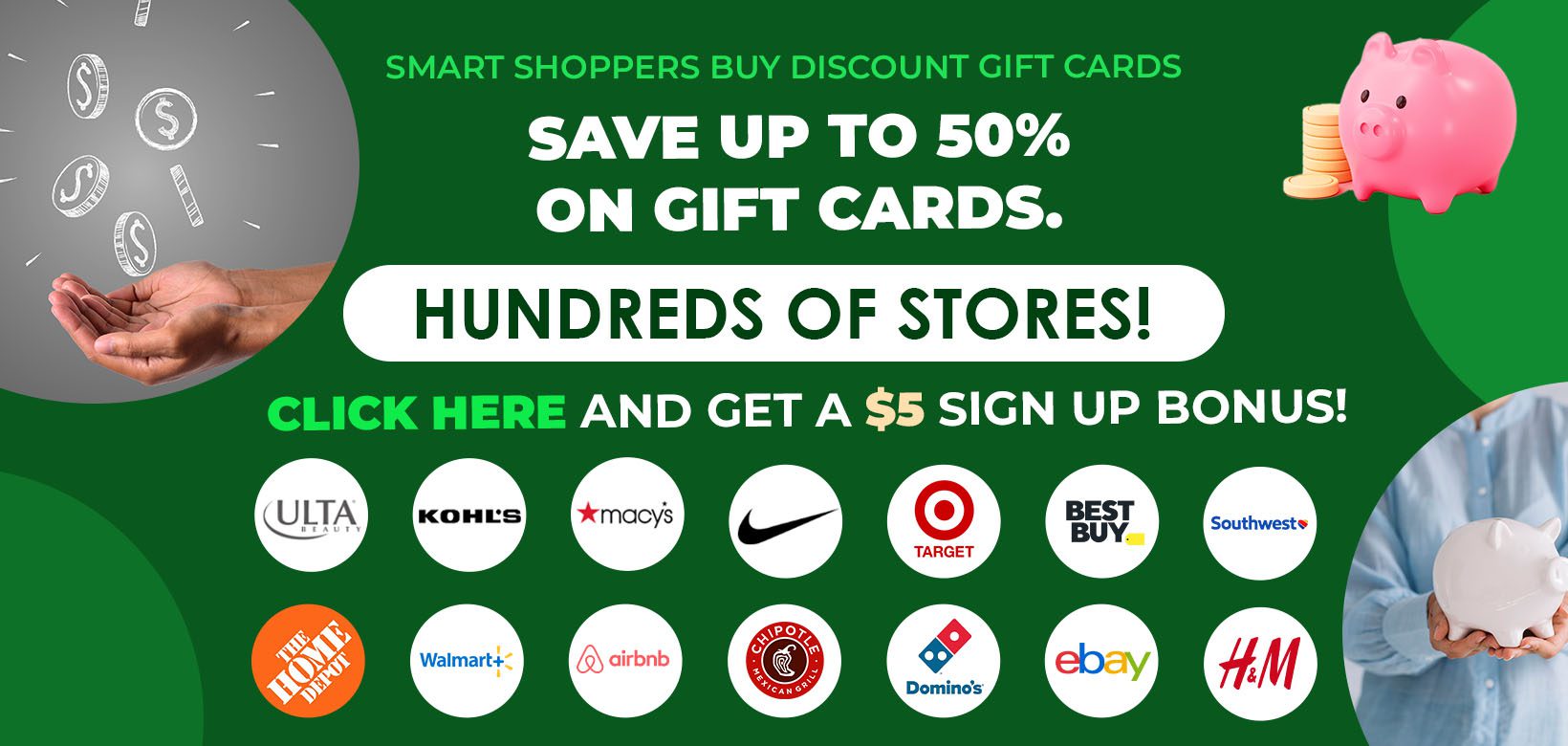 What does Comcast Professional installation include?
Professional installation by a technician is required if your address hasn't had Xfinity service for the last twelve months. You'll also require a technician if your package includes four or more pieces of equipment or is considered complex. The Comcast professional installation kit includes the router and modem combo, and cables for the power, ethernet cables, and coax.
Average Cost of Comcast Cable Per Month
Comcast basic cable costs a monthly fee of $46.95, as of this writing. The Additional premium channels can cost around $12 to $15 monthly each. The Xfinity digital premier is at $84.99. This is the one with the Comcast 260+ channels that you possibly do not all need. It is best if you can keep things at the minimum because late fees ($10) and reactivation fees ($6) can also add up. There is a reason the best TV channels are premium. Are you willing to give up HBO, Starz, ShowTime, and the like?
It is also good to note that when you are just starting, you can pay at the Comcast promotions for new customers value of $49.99 to $59.99 a month. An additional $30 will be added after the promo period. A frightening fact reveals that the average Comcast bill for Internet and cable can reach approximately $158 or more.
In the end, you can imagine the possibility of struggling through maintaining this added luxury. This is precisely why telecommunications companies let you try the new customer promos. They need to get you hooked on the programs. So, yes, simply cutting off ties is the easiest and most logical option, but do you want to?
How to Negotiate Cable Bill with Comcast
These steps are quick and easy to potentially save hundreds per year and start to drastically cut your expenses.
Before the Negotiation – Prepare for the call
Sometimes, there are easy solutions to receive Comcast deals for exisiting customer. You still have time to prepare before you ask for a discount.
1. Be current on bills. Make sure that Comcast cannot fault you for anything. Pay all your bills on time. From a practical point of view, the $10 additional lateness fee per month will only make it more difficult to cut household expenses.
2. Do research ahead of time. Do you see the prices discussed above? You should be aware of Comcast bundle deals for new customers and ask for the more affordable options when you start negotiations. The promotions don't usually get any better than ones offered to a new Comcast customer, so that's a good starting point.
3. Upgrade then downgrade. You can also try out the add-ons for a while, like the Xfinity digital premier channels or no data cap internet. Then, you can reduce your Comcast bill to the minimum. This way, Comcast can see in hindsight that you have tried to cut expenses down to the most basic cable package.
4. Bundle deals for exisiting customers. Consider combining streaming and basic TV into a combo, which could cost you less than a fully-priced TV subscription. This is a good initial step that will help you reduce your Xfinity bill.
Internet alternatives to cable should also be considered. They are certainly cheaper. This is why people are leaving their cable TV subscriptions for purely Internet ones. They are aware Comcast customer loyalty only goes so far. According to Roku's annual Cord Cutting study, about 32% of US household that watch television don't have a traditional pay TV subscription.
5. Buy best Xfinity voice modem. If you are able, buy your own modem and router. Find the best Xfinity voice modem that you can use. This way, you don't need to pay extra every month simply for using the modem and router provided by Comcast. Renting the modem and router from Comcast will cost you $14 a month. Meanwhile, the X1 TV box is $5 a month. Any additional TV box will set you back for $9.95. Things do add up fast. Don't get carried away.
Pro Tip: Buy the best Xfinity voice modem and have it ready when the professional technician initially comes to your place for installation. They will install your router for you as part of the installation so you don't have to use and pay for their rental equipment.
6. Check Comcast data usage. Limit your data usage. Don't opt for the no data cap plan. You may be allotted with a whole terabyte a month. That is equivalent to about 250 movies, which is difficult for anyone to finish in a month. You will especially be more aware if you know that an additional 50 GB is $10. Sadly, your extra data from this month will not roll over to the next. So, you don't need all that.
Average data usage per month home internet. A terabyte is a whole lot of data! Watching a standard definition movie on Netflix, Amazon Prime, Peacock, or most other services uses only about 1 gigabyte of data per hour. A terabyte is 1,000 hours of streaming movies in a single month. There are only 720 hours in a 30 day month. Even a standard definition video goes up to around 3 GB per hour of streaming.
7. Reduce your Internet speeds tier. Everyone thinks they need a faster internet connection. If you have a 50 Mbps plan and you live alone, for example, you may not even be able to utilize that fully. A 25 Mbps plan already allows you to view streaming HD movies. According to Netflix, they only suggest a 3 Mbps connection to stream standard definition movies and TV shows. Here are the Netflix Internet connection speed recommendations:
3 Mbps – Recommended for standard definition quality streaming
5 Mbps – Recommended for high-definition quality streaming
25 Mbps – Recommended for ultra high definition quality streaming
8. Know your contract length. Before you try to get out, know if there is a Comcast contract cancellation fee. If it is a no-contract subscription, then you are free to go. Getting out of your Comcast contract early will also mean additional fees.
After you have remained a good paying customer and after you have pared down the services, check if your lower monthly Xfinity bill is affordablel.
If your cable bill is still too high, then consider the following steps on how to negotiate a lower Comcast bill.
Do you have a reason to stay with Comcast?
If you are going to negotiate with Comcast, then you may suspect that you cannot find better and cheaper alternatives to cable internet as offered by other companies.
So, it is better to shop around a little first. Find out if the rates offered by other cable companies are significantly cheaper. I have to say "significantly" here because remember you do have to pay for professional installation again. Switching to a different company requires you to invest in that again. So, you need a significant margin between your current cable plan and your new plan to make the switch worth it.
Plus, change is always difficult. Alternative cable options always take time to relearn and reprogram your recordings. You need to learn a new controller and interface. If you switch your cable internet, you'll need to reprogram all your smart devices like thermostats, Amazon Echos, security system like ADT Pulse, smarthphones, tablets, desktops, and more.
Finally, you must take the day off a work and wait for the Comcast installer. Though much of the setup is wirless nowadays, it still takes awhile. On the plus side, maybe you'll get lucky and be able to book one of their weekend installation appointments.
Is it worth it to go through those expenses again?
Comcast competition also depends on which state or region you are in. Conduct research on the possible competitiors in your area. If there is some strong competition for Comcast there, like AT&T or Time Warner, then you are more likely to get listened by the customer retention representative.
9. Negotiation Process StepsQuiet Spot. Find a quiet spot in the house from where you can make the call
10. Budget time. Allow enough time in case you are on hold for awhile or negotiating with Comcast takes longer than expected.
11. Time your call. Make sure that you are not calling too early in the morning. However, you must also avoid busy customer service days. Often, that would be on Saturdays (when most people are free) and Mondays (when people just want to start the week by checking off a task from their to-do list). Maybe they have a rough weekend with their cable service.
12. Call Comcast's customer retention center. There is no specific number allotted for this. You can try this number: 1-800-XFINITY (1-800-934-6489). You can always check your bill to see if the number is different or updated.
13. Be direct. When you reach the Comcast customer retention department, be direct. Tell them that you just want to cancel because it's getting too expensive. Since their service is far from being a necessity, Comcast will try to keep you as a customer.
Do not, however, reveal that you are fully aware of this. Instead, wrap your complaint or concerns in nice words if you have to. This way, the Comcast customer retention representative will feel as if it is not a lost cause to find deals for existing customers. (Also: please consider the fact that customer service representatives get screamed and shouted at all the time. They will be more likely on your side if you nice. Some are pretty burned out.)
14. Stay focused. Don't get distracted, either. Remember that customer service representatives will benefit more if you pay for higher cable plans. So, they will likely highlight the most premier Xfinity bundle deals. Who wouldn't want all the Comcast digital preferred channels or fastest Internet speeds with no cap data. These plans won't help you cut your monthly expenses!
15. Repeat you're serious. Note that the customer service representative will leave you alone after you say no to the upselling offer at least three times. Yes, you have the drive the fact home that you are calling because you cannot afford your current service and will definitely not be able to afford a more expensive cable bundle.
16. Offers are from worst to best. Listen to the possible offers presented by the customer service employee. Do not easily get tempted by the first bundle options. They will start with the most premier bundles first then work their way down to more basic packages.
17. Ask for the supervisor. Escalate the request to the manager. Always be polite to the customer retention agent when making the request. Assure the representative that it is not their fault. This is how you can get Comcast to lower the bill further. Insist that if you cannot afford the monthly fees, you will be forced to end you Comcast service completely. Emphasize that you are negotiating as a long-time customer, with a good payment history with the company.
18. Focus on cutting your expenses. Usually, when someone asks for the manager, it is a complaint about the initial agent's performance. Emphasize to the manager that the agent was polite and helpful. However, you were not happy about the offers that were given to you. Be frank about your difficulties paying for the Comcast service. You need to drastically cut your cable and internet expenses.
19. Understand all the terms. Once the monthly bill gets lowered to a manageable amount, commit that you can now stay with Comcast. Ask how long they will lock-in this new monthy rate and how long you must remain a customer. If possible, request clear terms or even a contract. Be clear that you will have to leave if you don't get to lower your Xfinity bill to an amount that you can afford.
20. Save money fast but don't be greedy. Don't be greedy, either. If this is your first time negotiating your cable bill, and you are getting some positive results, then you are lucky. Consider how lucky you are that you are saving a lot of money every month fast. You also do not need to switch and invest in a new service.
If you were able to follow the steps above and successfully lower your Comcast bill, then you can pat yourself on the back. It is not always easy to negotiate cable bills with big companies. Remember, they need you more than you need them.
FAQs
Are Comcast and Xfinity the same?
Xfinity and Comcast can be interchangeable in some aspects. They are different brands stemming from the same company. Xfinity refers to the Internet and TV service provider. Meanwhile, Comcast owns Xfinity. This is why this article mainly uses the Comcast name, to keep things simple.
Xfinity My Account App
To make using Comcast easier, the Xfinity My Account App has a number of services that you can easily use online to make your job easier. You can download this app easily on your phone and check your subscription, make payments, etc. 
Where to Find The Xfinity My Account App
The Xfinity My Account App is available to download on your phone for both Android and Apple. 
You can use it on any Android device running Android 5.0 or newer, or on iOS devices like iPhones, iPads, and even iPods. Use the links below to download the app. 
Xfinity My Account App for Android: Google Play Store
Xfinity My Account App for Apple: Apple Store
What Can I Do With The Xfinity My Account App?
Managing your subscription is extremely easy with the Xfinity My Account App. If you're a frugal consumer and you want to ensure that you're not paying more than you have to, staying on top of your expenses is an extremely important aspect of saving money. With the Xfinity My Account App, understanding how much you're paying is easy to track. 
Besides this, your account details can also be checked and modified with the help of the app. Some of the features of the app are mentioned below.
Checking your bill

Making payments: You can specify a certain amount and schedule a particular date on which these payments are supposed to be made. You can pay either with credit or debit cards or directly from your bank account by using online banking. 

Managing preferences: You can store different payment methods for your bills, sign up for automatic withdrawals or payments, keep a tab on all your scheduled payments, and even use your phone's touch ID for checking your bill details. 

Account information: If you wish to change your details like your display name or view details like account number, addresses, emails, security PIN, and voice numbers, you can check these from your Xfinity My Account App. 

Appointments: If you've set up an appointment with a Comcast executive for an installation or repair, you can see the date and time of the appointment on your app. You also have the option to reschedule or cancel appointments directly from the app. 

Finding stores: If you prefer to talk to a Comcast executive in person rather than using the app for your needs, you can find Xfinity locations in your area via the app. The app will show you the locations of stores closest to you and also provide directions on how to get there. 

Services: If you have multiple Comcast services set up, you can see the devices and connections, troubleshoot and restart your devices, set up remote control, change the name or password of your WiFi, and track how much internet you've used. 
Is there a Comcast senior citizen discount?
All seniors (defined as 65+) are eligible for a 10% discount. It does not matter what income bracket the senior subscriber is in. However, this is applied to the most essential plans. An essential plan can provide a senior subscriber with a 15 Mbps Internet at 9.95 USD (plus tax) monthly. Bundling it with a TV plan may help a senior subscriber to save more money. If you are a senior seeking some Comcast bill reduction, check if the discount is available in your area.
Is there a Comcast veterans discount?
Comcast values military service, past or present. Veterans and current military personnel can receive a $25 Xfinity coupon. This can be used as a bill deduction or to rent On Demand movies. Upon the last checking, Xfinity is giving veterans until June 2021 to apply for these discounts. Check to see if they've Comcast has extended veterans discounts after the date.
Can I cancel Xfinity TV and keep the Internet?
Yes, you can. However, you need to be firm about it. Customer service representatives will try to keep you in a Comcast Interney and phone bundle for exisiting customers. Tell the agent that you are serious about canceling cable. You will otherwise not be able to afford the whole deal. It is either you will be keeping the Internet only or you will need to cancel you Comcast contract altogether.
How can you get a discount on Comcast Xfinity after the first year?
You should have enough leverage to get a discount from Comcast Xfinity if you have not signed a contract that goes beyond the first year. So, it is better not to lock yourself into any contract unless you feel sure about the average cost of cable per month.
What if you cannot pay your bill?
If you cannot pay your bill and you have not made any negotiations with Comcast, then you have to pay an additional $10 to your growing debt every month. However, if things are really bad then you can completely cancel your subscription or negotiate to lower your bill. Some families get a reprieve from paying their bills when they present proof that they are having a hard time due to disability, job loss, COVID, and more.
Will Comcast extend unlimited data offers?
This depends on what you have negotiated with Comcast. It also depends on the current plans being offered. For example, the company has been allowing extended promos during the COVID-19 pandemic. It has also been laxer with charging essential workers. If this is a concern with you, especially if you are switching to an Internet-only plan, please emphasize your situation to your Comcast customer service agent.
How To Lower Your Comcast Bill Summary
A Comcast bill can quickly pile up because of all the add-ons, equipment involved, delayed payments, and the push towards the best service features. Sometimes, you can be tempted to just add-on faster Internet speed and premium channels that you may not even need. When you find the total amount becoming unmanageable, you have three main options: cancel the Comcast service, and end it there, switch to an alternative cable provider, or negotiate with Comcast for a lower bill.
When you are able to negotiate a discount with Comcast, continue showing that you are a good customer. Pay your monthly cable bill on time.
While you may have lowered your cable bill, you should also consider the fact that you have it lucky. So, continue managing your bills, premium channels, and data usage only as you need the service. Once Comcast has made the deductions, it is up to you to keep the monthly bill low.
On a side note, I am not affiliated with Comcast or Xfinity in any way. What I am sharing here is based on my personal experience as a customer and a friend of another customer. Other Comcast-related concerns beyond the topic of this article should be raised to an actual Comcast representative or the retention department.