Wondering how to get free Internet? Believe it, you can get free Internet in your house, or on the go, without paying. It makes sense that you'd want free to low-cost Internet in your house or when traveling.
The Internet has become a basic need in modern life. If you work from home or run a business online, you understand what I mean. Plus, we use the Internet to engage in society, read the news, buy stuff online, do homework, and more.
The downside is that an Internet connection at home isn't cheap!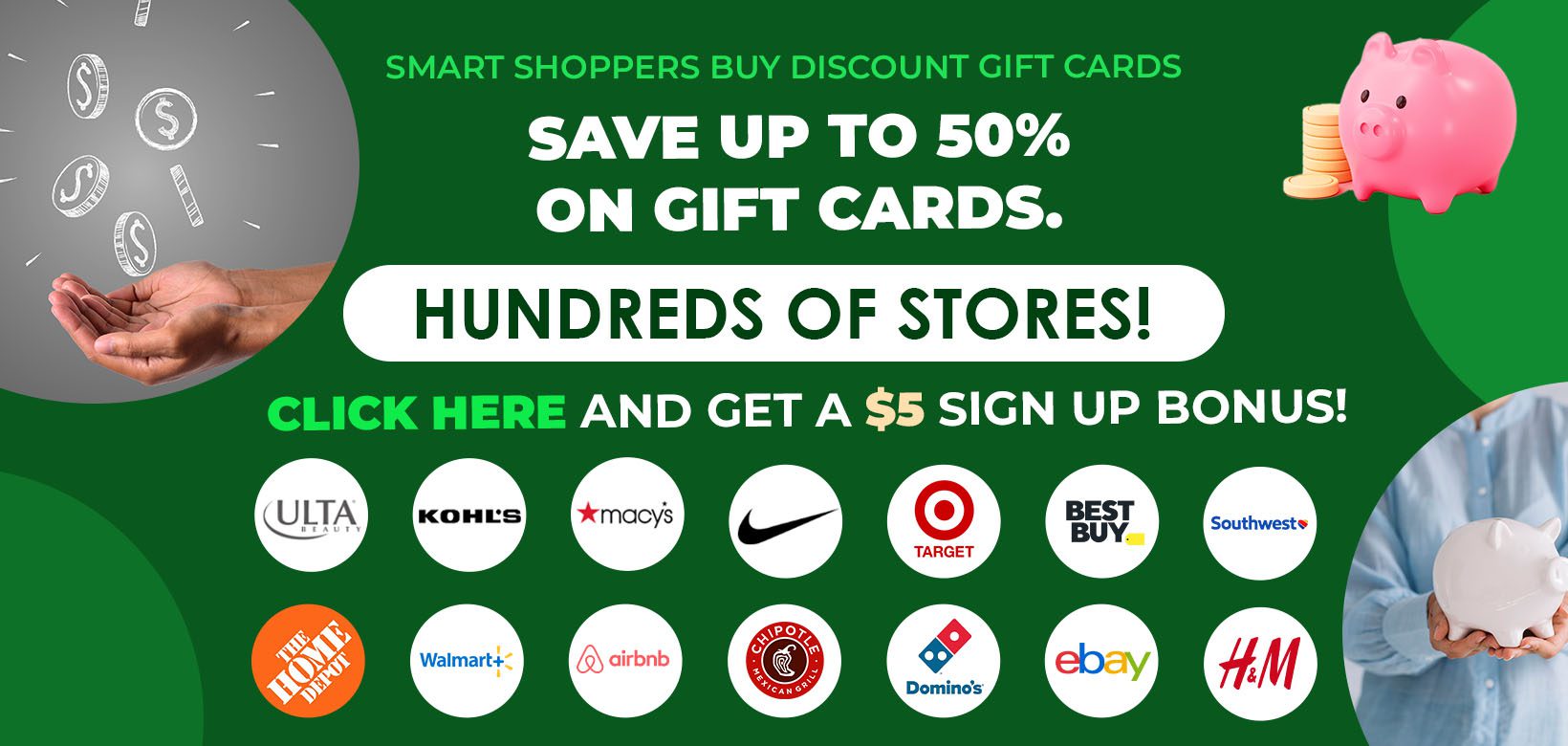 A reliable broadband connection from your ISP can easily cost $50 or more per month! It's over $1,000 in a year, which most Americans don't have in savings. A $1k is a basis for a solid emergency fund.
Paying $40 to $60 monthly for the Internet is expensive for low-income earners or frugal consumers. According to the FCC, over 14 million people lack internet service in rural areas, and about 100 million Americans don't subscribe in areas where broadband is available. Also, the cost is bound to increase as more people get online and Internet speeds increase.
Are there ways to get free Internet, lower your Internet bill, and realize more savings?
Short Answer: Public places such as the local library, cafes, restaurants, hotel lobby, coffee shops, airports, and parks have free Wi-Fi hotspots and are good places to access free Internet away from home. Directories and apps like Wi-Fi Free Spot, WiFiMap, and InstaBridge help you find places that offer reliable Wi-Fi connections nearby.
For disadvantaged groups, government programs like Connect to Compete and Lifeline aim to provide low-income families free to low-cost internet connection. Also, companies like FreedomPop, NetZero, and Juno have freemium plans geared towards providing everyone with free Internet service in your home.
Alternatively, many low-cost internet service providers like Cablevision Economy Internet, Internet Essentials, PCs for People, and Frontier communications offer affordable Internet plans for low income families.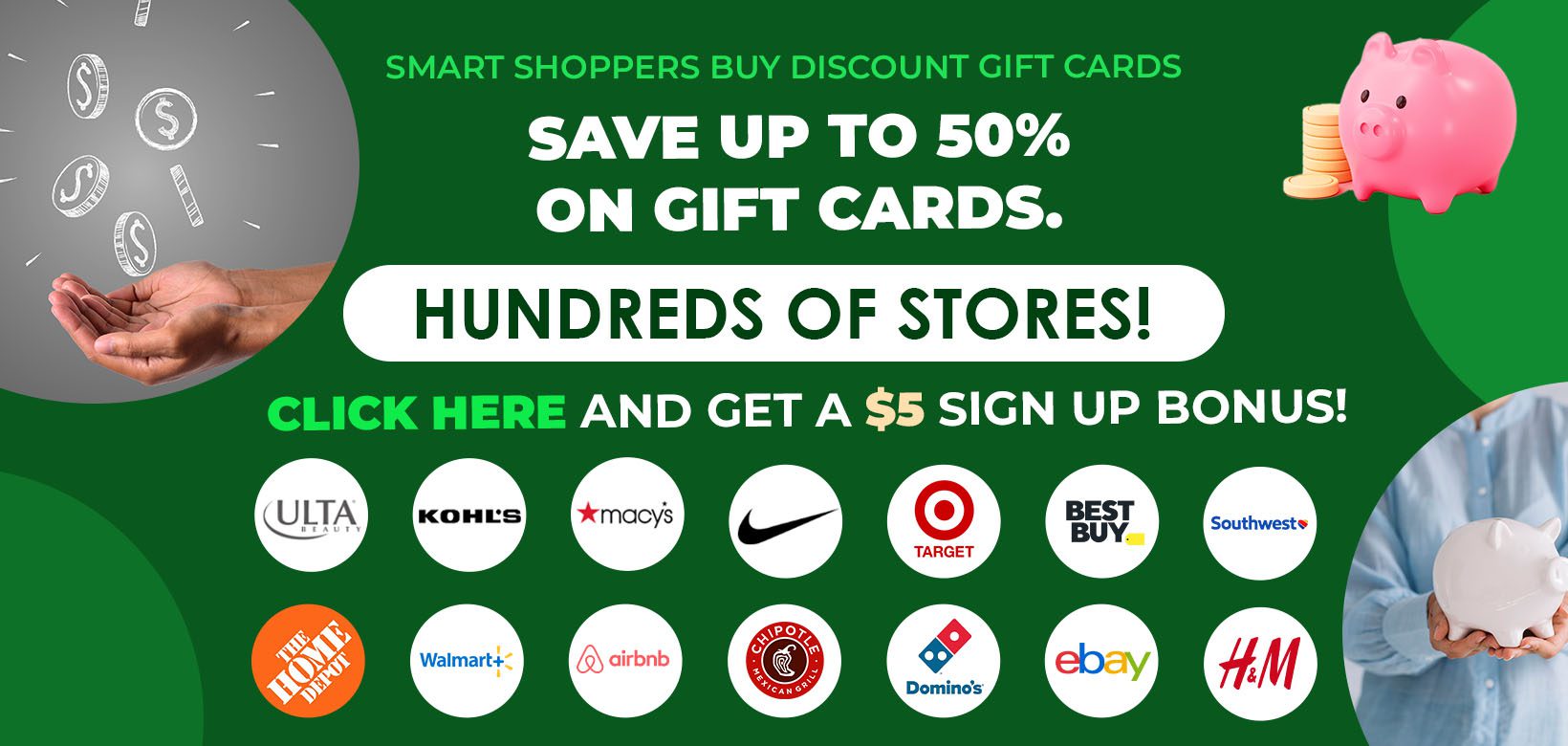 This article answers all the questions on how to get free Internet, apps, and directories that point you to free Wi-Fi hotspots near me. We'll also show you websites that help find free to low-cost ISPs in your area code.
Don't have a laptop? Check whether you qualify for Free Government Internet and Laptop for low-Income Families here.
Infographic on Way To Get Low-Cost or Free Internet
Ways To Get Free Internet or Wi-Fi
Is there a way to get free Internet? Luckily, there are legit and legal ways to get free unlimited Internet at home without paying. Unbelievable as it sounds, there are companies, NGOs, and government programs geared towards making basic broadband or dial-up services a reality to everyone, especially low income families.
Here's a couple of ways to get free unlimited Internet at home or when traveling.
1. FreedomPop for Free Internet
Do you only use the Internet a few times a month to check emails or catch up with friends and family on social media channels? FreedomPop can help you get free Internet anywhere and save money if you're a casual user vs. a power user.
FreedomPop is a wireless and cellular internet service provider based in Los Angeles, California. It believes that the Internet is for everyone in the modern age and does its best to push this truism into reality. Thus, the Internet provider offers data, voice, and text plans starting at $0.00 a month.
How Does FreedomPop Free Plan Work?
Visit the FreedomPop website and set up an account. Then, make an inexpensive security deposit for a portable hotspot device with a credit card or debit card. Within a few days, you'll receive a free Wi-Fi hotspot for connecting your devices at home or while traveling.
The device comes loaded with 2GB (even up to 10GB) of free data in the first month. Then going forward, you'll receive 500MB every month for free.
The freemium FreedomPop plan operates on the 4G network. Though you can't surf at breakneck speeds, you can expect a relatively speedy connection. The FreedomPop 4G has an estimated download and upload speed of up to 6 Mbps. Netflix recommends only 3 Mbps to stream standard-quality and 5 Mbps for high-definition. Zoom only needs about 0.6 to 1 Mbps of upload speed, but Fortnite needs a minimum of 4-8 Mbps.
500MB a month isn't a lot of data. But you aren't limited to the freemium. You can upgrade to one of the low-cost data plans if you need more. For instance, a 2GB plan goes for $9.99 a month for a 12-month commitment, and a 10GB plan costs $19.99 a month if you opt for a one-year contract.
FreedomPop also offers free to low-cost cellular data plans for smartphones. Purchase a mobile phone from them as a gateway to their low-cost smartphone data plans. You'll receive up to 200MB free of charge.
Your security deposit will be refunded at the end of the year or when you return the hotspot device. FreedomPop will continue to hold your security deposit if you decide to keep the device.
Website: FreedomPop
2. NetZero
Do you have a landline phone connection in your home? You are ready to use NetZero's dial-up service and get free Internet at home without paying. Since 1998, NetZero lets users enjoy 10 hours of free Internet every month on their free plan. The tradeoff is that NetZero pushes ads on your browser while surfing.
NetZero's freemium is ideal if you're not a heavy internet user and only connect to the Internet occasionally. Of course, you don't have to pay an ISP $50 for a broadband connection that you aren't even maximizing. Save $50 and use NetZero to lower your monthly internet bill.
Do you need more data? NetZero has other data plans which can get quite expensive. For example, their 1GB plan goes for about $27 a month, and the 8GB plan costs about $79 a month. Except for the free plan, NetZero assesses an additional $3.95 monthly access fee for every plan. Read the plan's fine print before you sign up to avoid surprise or hidden fees.
Website: NetZero
3. Juno
Just like NetZero, Juno lets you enjoy 10 hours of free Internet at home every month. The dial-up service requires a phone line connection in your home to take advantage of the 10-hour freemium Internet plan.
As you would expect, the connection may offer a reliable connection for browsing the web, but it can be notoriously slow if you want to stream videos or play games online.
Juno offers other packages starting at $29.95 a month for a boosted dial-up internet service for faster Internet speed. NetZero also has an Unlimited Games plan that goes for about $9 a month.
Juno's free 10-hours of free Internet access is ideal for someone who only uses it less an 20 minutes per day on average. Start with the free plan to first gauge if the speed is adequate. Then you can decide if you need to upgrade to a faster connection for steaming or playing games online.
Website: Juno
4. Wi-Fi Free Spot
Want to find free Wi-Fi near me? Wi-Fi Free Spot helps you find free Wi-Fi nearby when traveling.
Wi-Fi Free Spot is a directory that lists free Wi-Fi hotspots in your area. Hotspots are listed state-by-state to find free locations near you. Once you find a place with free Wi-Fi, click the map to get directions.
It's an excellent way to get free unlimited Internet away from home and traveling from place to place. The types of places with free Wi-Fi nearby include large companies, airports, inns, restaurants, parks, and parking lots.
Find a nearby Starbucks or McDonald's during COVID for free Wi-Fi.
Website: Wi-Fi Free Spot
5. WiFiMap
Are you wondering how to get free Internet on an iPhone without a data plan? Or how to get free Internet on Android? WiFiMap is your answer. Like Wi-Fi Free Spot, WiFiMap is an app that maps and gives you access to thousands of Wi-Fi spots nearby.
The free travel Wi-Fi app gives you a map and list view of crowdsourced Wi-Fi spots and passwords. Users upload as a way of sharing internet connections with friends or everyone else in that location. The app boasts over 100 million free Wi-Fi hotspot locations in over 200 countries.
How Does the WifiMap app work?
Download the app and search in your area to get a list of all nearby Wi-Fi hotspots. Select a reliable connection and start surfing the net.
There's a tradeoff: WiFiMap's free version only covers a 2.5-mile radius from your current location. You'll also need to watch some ads to get access to user-provided passwords for the Wi-Fi hotspots near you.
Once you are lucky enough to find a location close enough to your home, you can finally cancel your ISP and enjoy free Internet at home without paying!
Website: WiFiMap
6. Municipal Wireless Networks
Cities already ensure their citizens have access to public goods like water and electricity. Some cities are introducing free Wi-Fi to their citizens as it's become a necessity for most people. More cities view the Internet as an essential utility for their residents and part of their infrastructure.
Currently, hundreds of cities worldwide offer some form of city-wide Wi-Fi, including over 80 cities in the United States alone. Most of these networks are free, while many are limited to select areas, such as public transportation or dense downtown areas.
Baltimore in Maryland, Anderson in Indiana, Albany and Binghamton in New York, and Bethany Beach in Delaware are some of the leading cities offering free Wi-Fi in the United States. If your city offers free Wi-Fi access, you can get online at no cost whenever you want.
7. InstaBridge
InstaBridge is a free internet smartphone app that gets free Wi-Fi on your iPhone or Android without data on the go. With over a million up-to-date Wi-Fi passwords and hotspots, you are sure to find and unlock free Wi-Fi in your home city on your phone.
Originally, the app enabled people to share their home Wi-Fi with friends and family on Facebook. Instead, it's grown into a database that lists Wi-Fi networks from businesses and individuals in major cities.
Once you install the app, it'll list Wi-Fi hotspots from nearby places, along with their signal strength and walking distance. InstaBridge is intelligent enough to know up-to-date login credentials. It automatically connects you to Wi-Fi spots with good performance speeds while keeping you off those with poor performance. You don't have to ask for a Wi-Fi password at the pub, hotel, or cafe with the app.
Once a user shares a Wi-Fi password with the rest of the community, Instabridge includes it in its repository of passwords. The app automatically fills in the password and connects you to the network. You can also list your home Wi-Fi to share with family and friends without giving out your password.
Just install the InstaBridge app and use it to search nearby reliable Wi-Fi locations. You can significantly lower your Comcast bill for existing customers.
Website: InstaBridge
8. Xfinity Hotspots
Are you wondering how to get unlimited Xfinity Wi-Fi free? Xfinity Hotspots are a good alternative for Comcast Xfinity customers. You'll find a ton of Xfinity hotspots across the country where you can access free Wi-Fi as part of your home internet or TV package. It's a cost-saving way to stay connected when traveling or unwinding with friends in town.
Non-Xfinity customers would have to borrow a family member or friendly credentials to have access.
9. Phone as a Hotspot
Do you have a smartphone? Take advantage of the hotspot feature to create a Wi-Fi hotspot with your phone and share your data across several devices. Instead of paying for internet services separately, you can sign up for an unlimited data plan with your phone carrier.
The hotspot on your phone can provide data to your other devices. Most Android phones can provide data for up to 10 users at a time, while most iPhones handle up to five connections.
The majority of mobile data providers are cheaper than home cable providers when providing unlimited hotspot data. You are good to go as long as your data package includes hotspot connectivity.
Even some unlimited data plans on mobile phones come with restrictions. There's likely a cap on how much data you can use per month. In most cases, the data speed will be throttled and deprioritized. Constantly monitor or set alerts to avoid incurring additional charges or throttling your speed.
10. Internet Service Providers
Free to low-cost internet plans exist with many internet providers, but it's not advertised to everyone. The promotions are for those who ask. That means you can uncover a good internet deal with an ISP in your area at a low price tag if you ask and argue your case.
Another way to access free to low-cost unlimited Internet from home is to bundle services with your ISP. Some ISPs now allow customers to bundle TV, phone, and internet services and save a lot vs. when each service is paid for separately.
Many ISPs and mobile phone carriers have Wi-Fi hotspots in their areas of operation; it can save you money when traveling.
Call the ISPs that service your area and ask for their current promotions. You'll be surprised how much you can save. See our guide on the easy steps for lower your AT&T Uverse deals for existing customers.
Also, check out the All-Free ISP website. It maintains a database of free internet access providers. To make it easier for you to find reliable ISPs, they provide ratings for each free ISP in their listing. The database is searchable by state, city, or zip code so that you can quickly get a list of all free internet providers near you.
The tradeoff is that you'll have to tolerate viewing ads before you connect and browse the database. That's how the website makes money! Otherwise, All Free ISP is a viable way to get free Internet at home without paying a dime.
11. Ask Your Neighbor
Do you have a neighbor with a Wi-Fi hotspot? Ask your neighbor whether they are willing to share their Internet. Don't try to get free Internet at home illegally! It can sour your relationship if your neighbor realizes that you have been hacking into their Wi-Fi without them knowing.
The best approach is to ask. Think of what you can bring to the table in exchange for free internet access from your neighbor. For instance, you may offer to mow their lawn or clean their house once a month. See our guide on how to become a better salesman.
If your neighbor suggests splitting the bill, make sure you negotiate favorable terms for both of you. Once agreed upon, make sure the Wi-Fi is safe and secure when visiting websites.
12. Free Internet For School Students
To bridge the digital divide, the government is in a partnership with businesses and organizations towards giving back to society. It provides free Internet for schools and students, especially those from low-income families.
T-Mobile, Computers for Learning, Kajeet SmartSpot, and Google's Rolling Study Halls Program are some of the projects aimed at equipping schools, school buses, and low income households with free Internet to create a level playing field in academics.
For example, students from Clarksdale District in Mississippi get free web access at home; it's largely because the district has many students from poor backgrounds. Recently, Chicago has helped about 55,00 low-income students get online by providing their families with free internet access. Such efforts are also being replicated in cities like Philadelphia.
The criteria for which families and schools qualify for these federally-backed programs rests with the federal government. Several hoops exist to make sure the most needed areas benefit from free government internet and laptops.
13. Places With Free Internet
Places offer free Internet as an attraction for customers. Businesses know it well, and you'll find many places offering free Wi-Fi hotspots near you.
Here's a list of the most common places with free Internet:
Airports
Bookstore
Coffee shops
Fast food restaurants
Gyms
Hotel lobbies
Libraries
Public transportation – Amtrak and Boltbus give free Wi-Fi to passengers
Xfinity hotspots
14. EveryoneOn
The program is called Connect to Compete. A brainchild of the Federal Communications Commission (FCC) and EveryoneOn.org, Connect to Compete is a federal program geared towards providing free Internet to low-income families, students, and other disadvantaged groups.
Low-income earners cannot afford the $50 a month ISP charge. To level the playing field and provide equal opportunity for the less privileged to compete fairly in academics and the labor market, the Connect to Compete program aims to connect homes and schools.
Visit the EveryoneOn website and search by zip code to see whether the program is operational in your area. Based on your circumstances, location, and income needs, you may qualify to get free to cheap internet access.
Your odds of qualifying for free Internet increase for the following reasons:
Below the 130% federal poverty threshold
Live in public housing
Currently benefiting from any sort of government aid like the Supplemental Nutrition Assistance Program (SNAP) benefits
Website: EveryoneOn
15. Create Your Own Free Internet Device
Make a Wi-Fi antenna to get free Internet. Yes, you can get free Internet at home without paying by creating your own internet device. With a DIY free Wi-Fi antenna, you can pull some free Wi-Fi signals out of thin air and get free unlimited Wi-Fi in your home -just like that.
Consider this option if you're tech-savvy and love experimenting with bringing DIY stuff to life.
Learn How to Make Free Internet Device At Home
Low-Cost Internet Service for Low Income
If you can't get free Internet in your home, don't be discouraged. Not everyone will qualify for free Internet. Alternatively, finding low-cost internet service can be a big saving opportunity, especially for low-income earners.
Plus, some of the free Internet options come with monthly data caps, making them only short-term solutions. If you want a long-term solution, consider finding an inexpensive monthly plan.
16. Lifeline
Lifeline is a federally funded program that subsidizes the cost of the Internet, thus, helping low-income earners reduce their monthly Internet or phone bill.
Income is the major qualification criteria. Those living below the federal poverty threshold, or individuals currently under other government assistance programs like Medicaid or SNAP benefits, have a high chance of qualifying.
Those who qualify receive around a $10 reduction on their monthly ISP bill, or about $120 per year. The only downside beneficiaries can only get a subsidy for either their phone or Internet bill.
Website: Lifeline
17. Cheap Internet Resource Webpage
All ISP's aren't created equal. Some providers are cheaper than others and offer decent speeds at rock bottom prices to serve your internet needs.
For example, AT&T provides low-income individuals with at least one SNAP beneficiary affordable Internet access. The cheap Internet plan offers 3 Mbps connections for only $5 a month.
Internet Essentials by Comcast is another excellent service that offers 10Mbps for as low as $9.95 a month.
To find more of these low-cost internet service providers, visit the Cheap Internet Resource Webpage. You'll find all the inexpensive internet service plans that make high-speed broadband Internet affordable.
Website: Cheap Internet
What Are The Low-Income Internet Service Providers?
Knowing the names of the low-income Internet service providers near you can make it easier to see if anyone servers your area.
Access from AT&T
Bright House Networks
Cablevision Economy Internet
Connect2Compete
ConnectAll
Cox Low-Income Internet
Eagle Communications
Frontier Communications
Internet Basics
Internet Essentials
Mediacom
Midco
Simply Internet by Wave
Spectrum Internet Assist
Suddenlink Economy Internet
PCs for People
Windstream
How To Get Free Internet Summary
Saving money is an absolute necessity to wealth creation. The Internet has quickly catapulted into a necessity in modern life. Reducing your monthly utility bills is a frugal living tip with a big impact to save money. Examples of monthly utility bills include heating/cooling, water, gas/electricity, garbage, phone, home security service, and the Internet.
Taking advantage of free Wi-Fi hotspots in your area or a low-cost ISP connection in your home is a viable way to slash internet costs and create some wiggle room in your budget. Eliminating an $80 monthly Internet bill would cut your household expenses by $1,000. You're 1/10 of the way to saving $10k in a year!
Try any of the resources listed in this article, and hopefully, you'll find a suitable way to get free to low-cost Internet in your house or when traveling.