Well, you've guessed it. Nothing really comes completely free, but you may just get lucky with some of the deals we have for you in this article. How do you get free shoes online? We have explored some sites to provide you some legit ways to get free shoes.
This article mainly focuses on product testing, shoe swapping, and charities. Depending on your financial capabilities, one of these will suit you the best.
Product testings are suitable for athletes who are powering through their regimens and seeking free shoes to improve their performance. They can contribute to the shoe industry by sending their feedback and honest review.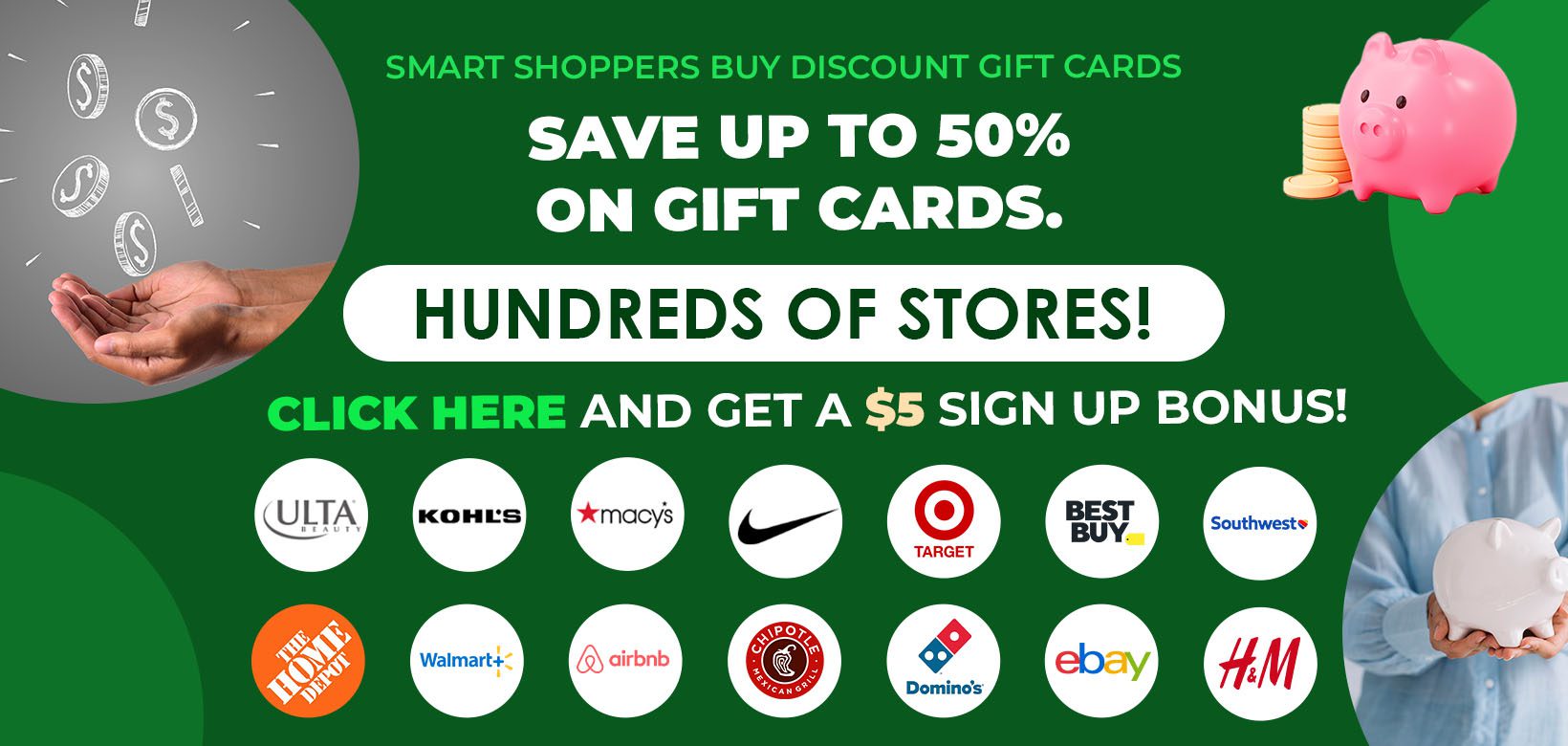 Swapping is most suitable for amputees and people with different-sized feet. It may also be recommended to those who may have made some purchase mistakes and want a more suitable pair for free.
For those suffering through the pandemic's financial strain, charities and non-profits may be the best options to turn to for free shoes.
How Does Shoe Testing Work?
One of the genuine ways to get free shoes is to participate in a company's product testing process. Shoe testing is precisely what it sounds like. You will get shoes to test in exchange for personal testing and feedback.
You may have read about a similar post we had on ways to get free books by mail. This time, though, you don't just get slim paperbacks or e-book downloads; you can get yourself free shoes for daily use.
It is a fair deal because you are helping out the company improve on its product. If you are lucky, you will get free shoes after you are done with the testing and feedback. The company is more likely to ask for the test shoes sent back. Why would they want test shoes back? So they can analyze the wear in their labs.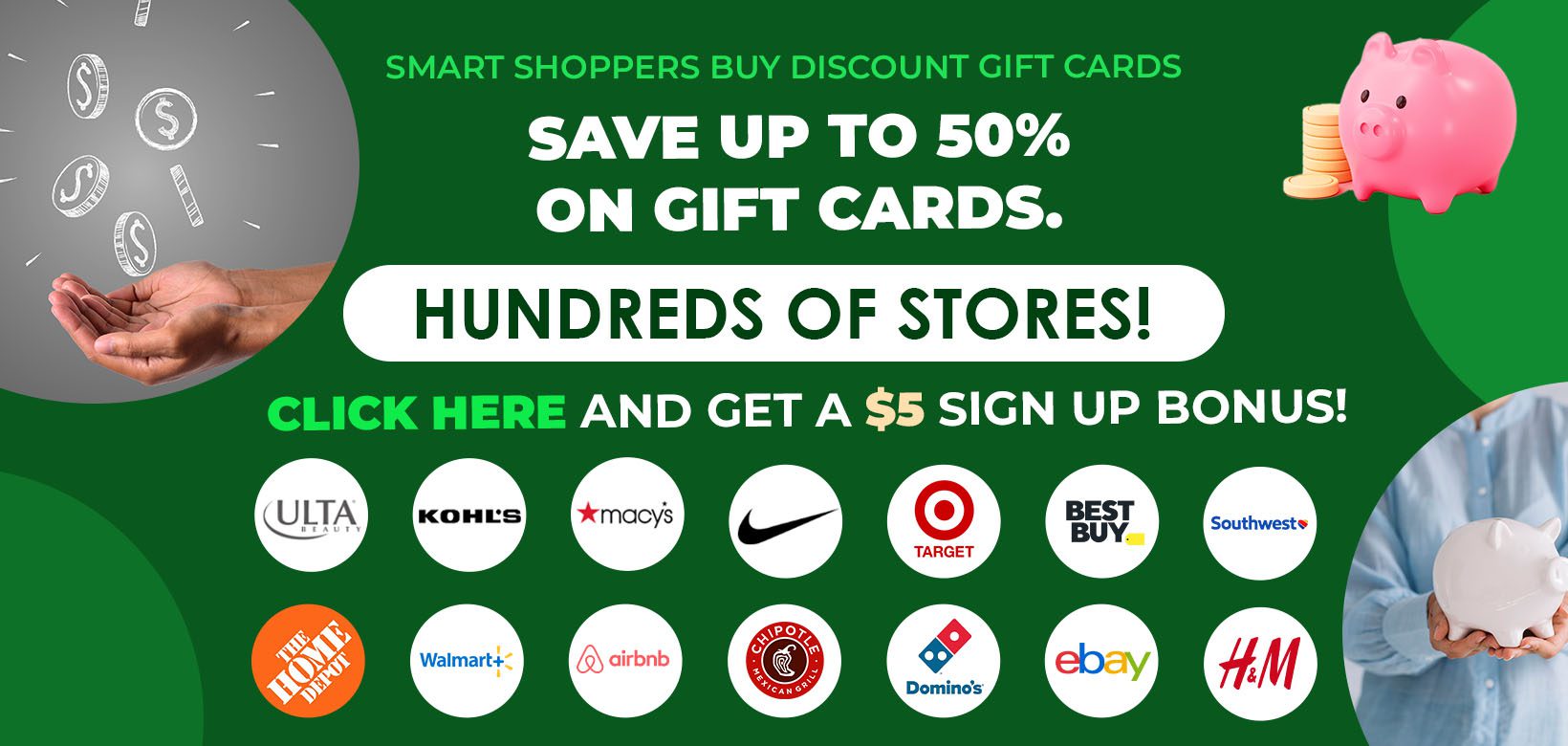 Do product testers get paid?
In return for product testing, the shoe manufacturer may send you free shoes, coupons, or gift cards in exchange for your honest review.
Shoes Testing Fine Print
Shoe testing sounds like a great deal, for sure. However, you must first be approved into the program for you to enjoy its rewards.
Before you sign up for any shoe testing programs, you must first check your eligibility.
You must be 18 or older to participate
Some companies have citizenship requirements
Others mandate you to not participate in other brands' shoe testing programs; they want your exclusive feedback and loyalty
Some shoe companies also require a minumal level of activity from the tester. This way, the feedback reflects just how sturdy the shoes can be over its lifespan of use.
Whatever program you decide to participate in, you must read the fine print, especially if you plan to qualify for more than one shoe product testing program.
Free Shoes by Mail
Here are some shoe brands that can send you free shoes by mail through their individual testing programs.
1. Adidas
To be an Adidas product tester, you must be located either in the Americas or in Europe. Your location is the first option when you visit the Adidas product testing website.
Here are the requirements for getting free shoes from Adidas in the Americas:
You must be an adult citizen (18 years and above) of the United States
You must be able to read and write in English, which the article should confirm anyway
However, you must provide your body statistics and measurements and not test any competitors' products once you confirm with Adidas (this rules out Nike product testing)
To qualify for Adidas' product testing, you must also meet the required weekly activities. After all, the brand is catering to sporty types who need shoes with long lasting soles and endurance.
You will be chosen based on your demographics, location, shoe size, and athletic activity or profile. Whether you are selected or not, it should be immediately relayed to you after you complete some needed information.
Once you have been approved and have completed the feedback on the Adidas product testing, you must ensure full secrecy. Testers get free shoes from Adidas with free shipping both ways.
2. Asics
Asics product testing tells you upfront that you will qualify if you are an elite runner, a coach, or a health expert. To get free shoes from Asics, you must confirm that you are one of the above-mentioned types of users.
The brand wants to weed out those who are only testing for the sake of getting freebies by mail. However, if you are an athlete who can deliver what Asics requires, then you can apply. The company will contact you once it has a new shoes product testing series.
You get free shoes from Asics with free shipping both ways.
3. Brooks Running
The Brooks Running product testing program has dedicated itself to running science research. They take developing new shoes so seriously that it calls for onsite and real-world testers alike.
You may think about whether you want to be a lab rat or a freewheeling testing runner if you want to get free shoes from Brooks Running. Whichever the case may be, Brooks Running will only aceept you, if you can prove that you at least have daily moderate activity. If you're like me, I wear a fitness tracker and a digital record of all my walking activity. The company is interested in how your feet move with the shoes with your movement.
The Brooks product testing page updates with current positions in its testing program. Like other programs, you'll get free shoes from Brooks Running with free shipping both ways.
4. Columbia
It is easy to see the attraction of applying to become a Columbia product tester. The brand's main requirement is that the tester should be 18 and over. Like most testing programs, you must apply and get accepted. Then, Columbia will send you the free shoes to be tested.
Getting free shoes from Columbia means that you will commit to testing the product for the required time. After testing the product and sending your feedback to Columbia, you must return the items to the company.
As of this writing, the testing program is not active, but Columbia is possibility anticipating a new program in 2021. If you do get approved, you can enjoy free shipping from Colombia both ways.
5. New Balance
New Balance is always pushing for improvement. So, the brand came up with what they call the New Balance Tester Community. If accepted into the group, you will be sent a new shoe prototype to test.
Upon receipt of the product, you must assess on how well it fits and feels when active. You'll be required to log into New Balance's product test system for instructions on how to send feedback.
Product testers are expected to send honest feedback to help the Research and Development Team gain insights to improve their product. There is no downside to providing negative feedback based on your experience. Negative feedback is actually more valuable and helps the development team make improviements.
Like its competitors, New Balance provides free shipping. Testers receive and send back the packages without shelling out money.
6. Nike
What is exciting about Nike's product testing program is that you can apply as an adult, a minor (13 to 17), or as a parent/guardian for a child (12 and below).
To get free shoes from Nike, you have more age options. Why? The brand is interested in improving its adult shoe designs through real-world testing, as well as its juvenile prototypes.
Nike will inform you right away if there is no active product testing for your age group. The company will first gather the adult's information or the parent's information for child shoe testing.
Apply for your chosen age group and wait for approval. You have a better chance of getting your application for a Nike shoe tester approved if you are a runner or any other athlete type.
Once approved, you will be sent a test packet with the free Nike shoes in the mail. Users will get to test the product for about a year. Then, you must write an honest review about the shoes and send them back to Nike. You get free shoes from Nike with free shipping both ways.
7. PUMA
Puma product testing is clear about which applicants are eligible for its product testing program. You must be 18 years old and must live in any of the following countries:
United States
United Kingdom
Denmark
Germany
Hongkong (China)
India
Japan
Norway
Spain
Sweden
Turkey
If you live in any of the above countries, you can get free shoes from PUMA by applying through its PUMATRAC app first. The app is available on Google Play or the Apple App Store. Alternatively, you can complete the online application form via their website.
PUMA's current beta testing is focused on its self-lacing training shoes, like in Back to The Future movie.
If you get approved, you will be expected to send feedback on the product's design and wearability. Receiving and returning the prototypes come with shipping fees, care of PUMA.
8. Red Wing Shoes
Red Wing Shoes makes it clear from its website that you will get benefits from testing their boots. The company wants to ensure that its boots consistently adhere to its quality standards. They seek testers that can help them gather feedback on shoe performance.
What can the user expect to gain?
Testing and shipping costs are covered by the brand
For a job well done, you can be compensated
You may get to keep free shoes from Red Wing Shoes
Your personal contact details will remain confidential
As of this writing, Red Wing Shoes product testing is currently looking for people that belong to particular industries, such as railroad, transportation, or warehouse. You need to do some heavy-duty work to qualify.
Get your free shoes now if you intend to put your prototype shoes through intense conditions. Shipping to and from you are covered by Red Wing Shoes.
9. Reebok
Reebok offers a chance for you to get free shoes with free shipping. Apply for its product testing program to get free shoes from Reebok, using the following steps:
Be eligible, based on the company's requirements

Must live in the United States

Must have a valid email address and an Internet connection

Must not test competitors' products (like Nike product testing)

Must read, understand, and write in English

Must not disclose details about the product testing

Complete a product survey
Wait to be selected based on your demographic profile and shoe size
Respond to an email invitation once selected for the Reebok product testing program
Test the free shoes mailed to you
Ensure that you test the product according to the instructions and required mileage for 2 to 4 weeks
Send the product back by mail so that Reebok can evaluate the pair
Don't worry: You get free shoes from Reebok with free shipping both ways.
10. Saucony
Getting free shoes from Saucony is easier if you live in Massachusetts, especially in the Greater Boston Area. At least, this is what you will immediately glean from its application form, which has questions that focus explicitly on whether you live in the mentioned area.
If you want to sign up for the Saucony product testing program, you must:
Fill in the product testing program's highly specific application form
After you are done with the questionnaire, you get a pop-up, saying that you get 10% off your next $100 or more Saucony purchase
Upon completion, you'll receive a message informing you they'll be contacted once selected for the Saucony product testing program
When you get approved, you will also be asked if you would prefer to test the shoes in their lab. This is why your location can give you an edge if you live in the Greater Boston Area. Users can also test the prototypes in real life, with you getting free shipping both ways, care of Saucony.
As mentioned earlier, a way to get a free Saucony online coupon is to complete the Saucony product testing questionnaire.
11. Under Armour
To get free shoes from Under Armour, you must go through a short and simple series of steps:
Sign up for Under Armour's Field Testing Program (You can be chosen based on the current product testing the company is conducting, not precisely because of the demographic you belong to. For example, you don't have to be a certain height.)
You will receive free shoes with free shipping when you get approved
Test and wear the shoes similar to your daily pair
Send back an honest review of the product
You may have to return the product after testing or asked to keep the pair. Either way, you get first dibs on prototype shoes that have not been released to the general market.
You'll get free shoes from Under Armour with free shipping both ways.
Free Shoes for Healthcare Workers
Healthcare workers are often on their feet, rushing to save lives. The last thing they want is foot discomfort and sore feet.
12. Crocs
Crocs recognizes the need to support healthcare workers in their intense fight against COVID-19. So, it started its Sharing a Free Pair for Healthcare program. As of writing, Crocs has donated nearly a million pairs of shoes all over the world. It mentions partners that made this all possible.
If you need free shoes from Crocs in support of some healthcare workers – or maybe even yourself if you are a frontliner – you may want to reach out to them. Crocs shoes are very comfortable!
Kizik
Kizik offers free shoes to healthcare workers, but unlike other companies with similar programs, they also offer the sanitary convenience of no-touch shoes that you can simply slip into rather than pulling them on by hand.
The current global pandemic is a good reminder of why it's beneficial to minimize your exposure to external objects. It's not hygienic for healthcare warriors to touch their shoes with their hands while interacting with patients. A sterile environment is essential in a healthcare setting.
Kizik shoes aren't just great because they're free for healthcare personnel; they're also hygienic enough to be used in healthcare facilities. Although they are slip-on shoes, they're extremely stylish.
Kizik is currently willing to donate up to 1000 pairs of free shoes. Learn more about this offer here and request a free pair today.
All Birds
Like Kizik and several other companies, All Birds has also pledged to donate 50,000 free pairs of shoes to healthcare workers.
Currently, they only offer wool runner shoes under their free donation program. The only issue with this offer is, just like Crocs, All Birds hasn't mentioned how healthcare workers can request their free pair of shoes.
We suggest that you send them an email to try your luck, or visit your nearest All Birds outlet
Free Shoes for Low Income Households
Low-income households need more legit ways to get free shoes. This way, they can focus on budgeting and drastically cutting expenses for necessities without having to sacrifice feet comfort.
13. Shoes For All
Shoes for All had its beginnings in September 2010 thanks to a driven podiatrist, Dr. Mary Carlson. She has since proven that such an outreach – giving free shoes to low-income households – is necessary.
The organization is currently enjoying some generous community support. It also partners with the Walkabout Shelter, which is home to runaway children. Free shoes from Shoes For All are delivered to households that need extra support.
If you are in financial need and badly require some free shoes, you may want to contact the organization to see how to qualify for any of their giveaways.
14. Soles4Souls
People in low-income families get a chance to enjoy comfortable shoes through the help of your generosity. The Soles 4 Souls page urges you to donate shoes, including your gently used ones.
You can drop off your donations at the nearest location. Enter your zip code to get the addresses of the nearest drop-off points. Donors are required to call in advance because of the current COVID-19 situation. Free shoes from Soles 4 Souls come free from you as gifts to people who most need it from any part of the world.
You may also try to contact Soles 4 Souls for a possible chance to get free shoes for yourself if qualify in the low-income demographic that the organization is targeting.
15. Shoes That Fit
Shoes that Fit needs your help in continuously finding ways to get free shoes for low-income families. Free shoes from Shoes that Fit are especially targeted towards school children who need a little help financially.
What steps do Shoes that Fit take to ensure help reaches children who most need free shoes?
The organization pairs sponsoring groups (college, community service groups, businesses) with school children in specific communities
The schools identify the pupils who need the support the most
The school staff measures the children's feet using tools provided by Shoes that Fit (thus, ensuring that the organization lives up to its name)
A sponsoring group buys brand new shoes for the selected children
This may be a project that you may want to involve your company or organization in. You will be putting a smile on many children's faces. That should be a fulfilling benefit for a sponsor.
16. Laces of Love
Laces of Love sends free shoes to public school students recognized as economically needy. Free shoes from Laces of Love come from donations.
You can donate new sneakers or send cash that can be used to buy shoes. Don't worry: your money will be spent solely on buying shoes unless designated for other organizational expenses. If the latter is the case, it would have been indicated.
The organization provides free shoes to children of all ages, from toddlers to high school seniors. So, a size 3 child up to adult size 12 will be very much welcome. Your donations will go through the school as Laces of Love does not give them directly to families.
As mentioned above, the organization does not give directly to families. However, if you are teaching personnel or member of a school district who knows some school children in need, you may inquire at Laces of Love.
17. My New Red Shoes
My New Red Shoes is another organization that sends free shoes to children. However, it also takes essential workers into consideration during the COVID-19 pandemic. Like Crocs, My New Red Shoes has made it a point to support those who are bravely working the frontlines. It pledges to keep healthcare workers comfortable.
Free shoes from New Red Shoes comes from donations. If interested, via the non-profit organization's website, you can donate money or shoes. They will be sent to children who need them or healthcare workers battling COVID-19.
If you can establish a need for free shoes, you may also get a pair from My New Red Shoes.  Make sure that you can meet the terms of requirements. Think twice if you feel more people need a donation more than you do or your family.
Shoes For School
Shoes For School, as the name suggests, is exclusively intended for students who are in need of financial support. This non-profit organization specifically aims to help families with low to moderate incomes. Currently, they're only offering shoes for students in k5-12.
They have a detailed form on their website, which you can fill out to apply for a free pair of school shoes. Before accepting your request, Shoes For School evaluates your household income, number of children, and other background details.
Shoes For School also offers scholarship opportunities for children pursuing higher education but needing financial assistance for college.
18. Charity Search via Google
The last few suggestions cover charities that only give out to needy families. The same goes for charities you find via Google.
So, how do you do a charity search via Google?
You just have to type in "free shoe charities + name of your city." You will find several local results.
However, request free shoes from charities if you are in dire straits. All charities have requirements that you must meet to avail limited inventory to those in need. You will likely be asked for proof of income to verify monthly income.
You can also ask for help from places like Goodwill, the Salvation Army, and your local church. Again, if you are planning to avail of some support from such organizations, you must make sure you can establish a need. A low income or even a pandemic-induced job loss may make these charities listen to you. See our related article about Great Depression Survival Tips. After all, you need a good pair of shoes to complete your tasks or even take on physically challenging jobs, like an under the table job that pay cash.
Free Used Shoes
If you are willing to make do with free used shoes, some online places can provide you with opportunities.
19. Online clothing resale marketplaces
Checkout resale marketplaces like:
Facebook groups
OfferUp
Craigslist
Facebook Groups and Marketplaces sometimes offer free used shoes. Your best odds are finding a pair for children because they outgrow their shoes so fast. Some may feel the needs to give away free shoes to someone who needs and appreciates them vs letting them languish in your closet.
An alternative to Facebook Marketplace is OfferUp or Craigslist for free stuff.
Also try consignment shops nearby or online apps for free or cheap stuff. My local consignment shop lowers the price weekly and then after a month donates the remaining items to charity. Speak with them about your needs and they may give it to you for free or buy discount shoes at bargain prices.
Of course, there are estate sale clean outs that offer some terrific bargains on the last day of the sale. In many cases they just want to get rid of the stuff, even if it's for free.
Shoe Exchange
Exchange one or two shoes that are unwanted, unneeded, or mismatched in size. This way, you don't end up with unwanted shoes when you can help someone with a similar issue.
20. Shoe Swap
One person who may benefit from a shoe swap is an amputee. You only need one shoe. To get ahold of a single shoe, you may need to contact organizations specializing in locating and providing single shoes.
Non-profit organizations and shoe exchanges receive donates of shoes to give anyone who seeks their help, including those who require single shoes.
By clicking on the amputee shoe store link above, you can find various organizations that will help you locate single shoes.
Usually, amputees find it easier to swap with people that have different-sized feet because the latter would typically buy two pairs at a time. Then the amputee will not be able to wear the other shoe. Swapping or selling to an amputee will make things easier for both without the added expense.
Also consider the Solemates shoe swapping website. It's an marketplace for people with uneven sized feet and an amputee shoe store. According to Solemates, there are about 20 million women with a difference of a full shoe size and 2.4 million people with feet that are 2-4 sizes different in the US and UK.
21. Shoe Bank
Everyone makes purchasing mistakes from time to time. You may have bought a pair that does not suit you well. Or, perhaps the pair is too tight or too wide. I've purchased shoes from a store and then found out after wearing them outside that they're not as comfortable as I expected. So, instead of suffering by wearing the shoes to make the purchase worth it, you can go to the Shoe Bank.
According to Shoe Bank, the average woman will buy 469 pairs of shoes in a lifetime and owns 19 pair at any given time, but only wears a third of them. Reduce the carbon shoe print from the roughly 300 million pairs that are thrown away annually.
The Shoe Bank is an online site to swap shoes. You can send a pair that you don't wear and get a different pair – hopefully a better suited one – in exchange for free. You only need to pay the shipping fees plus a $9.99 handling fee.
Go to the side and click on "Send me a bag" to get started. You can choose new shoes or gently worn ones. Their selection even include some specialty and high-end shoe brands like Gucci and Zara.
The process of buy sell trade shoes is easy:
Open an account at Shoe Bank
Upload photos and a description of an old pair
Select a new pair
After you have sent your pair(s) of shoes, you will see credits added to your account. It is only then that you can start swapping.
How To Get Free Shoes From Vans
Vans doesn't have a product testing program that gives out free pairs of shoes. But there is a way to get Vans shoes and other products absolutely free: their reward program. The program is for loyal customers who go by "Vans Family."
Enrolling in Vans' loyalty program, can earn you exclusive member benefits, extra discounts, and points for trivial things such as an order confirmation or referring a friend.
Once you've earned enough points, you can get free shoes or other Vans products in exchange for those points. Vans is also known for sending surprise rewards to loyal customers.
If you stay true to the brand, you might just get a pair of free shoes from them. Click here to know more about the Vans reward program.
FAQs
Is it better to buy shoes bigger or smaller?
If you must decide between a bigger or smaller shoe size, it is better to go bigger. Smaller shoes can rub and scrape your skin and leave blisters. This is especially true if you will be wearing non-fabric shoes, such as leather and plastic-type materials, like synthetic materials.
Of course, having your feet measured professionally may get you the perfect fit. According to the Cleveland Clinic, because of gravity, feet tend to get wider and longer due to gravity. Remeasuring your feet as you age can make sense.
But, not everyone has that privilege. You cannot have a professional measuring if you are buying shoes online. Also, some brands, like Ecco, sell their shoes in European sizes which makes it even more difficult.
Sometimes it's difficult to find true to size shoes. You may have to start with a few trial and errors to get the size that suits you best across different shoe brands.
For athletic shoes, however, you may want to go for smaller sizes. You need shoes that will grip your feet for better support. You don't want shoes that wiggle about when you are running or even climbing mountains. Larger shoes may present some danger in those situations. Of course, you need shoes that have enough cushion and support so that you don't feel like your feet are being gripped and bruised.
However, there is still an argument for larger pairs of athletic shoes. With bigger shoes, you can easily insert rubber soles or custom orthotics to help fill the gap.
What are solutions for two different size feet?
If you have two different sized feet, there are solutions. Some are cheap and others are not.
First option is, If your feet are only within half a size apart, you can easily make do by buying shoes in the size of the larger foot. A half-size in shoes is equivalent to about a third of an inch or 8.43 mm; it's surprisingly a small difference.
You can add a heel cushion in the shoe you will use for your smaller foot. In some cases, people were comfortable enough even without the cushion because of the small size difference.
Second option is you can buy two pair at once. This, however, makes every shoe shopping errand expensive and wasteful. As mentioned above, you can sell or donate the unmatched shoe sizes on shoe swap sites or to amputees.
For option three, there is a way to get the comfort of option two and option one's savings. Some stores offer split-shoe services.
Where to get shoes for different size feet?
Nordstrom does sell select shoes for different sized feet. The single split shoe products are only available to those whose feet are at least a size and a half apart. You can get a split-shoe from Nordstrom, whether or not your feet have the same width or not.
Legit Ways on How to Get Free Shoes Online Summary
If you know where to look, you can avail of free shoes with free shipping. In some instances, you can even get free expensive shoes in the form of brand name prototypes. Of course, sometimes, you just get to keep the shoes for a few weeks or a few months while other places like Nike product testing gives you longer.
Then, you must return them so that the lab researchers can inspect the effects of usage have on the shoes. But you do get the chance to enjoy new styles in the real world and doing what you really love.
So, this is what you have learned about product testing to get free shoes online:
You can get free shoes online through some brand's product testing programs.
Some testing programs come with a few caveats, including not participating in competing brands' testing programs.
Most testing programs require the tester to be at least 18, but a few brands also promote offers to children and teenagers, with their parents' explicit consent, like the Nike product testing program.
Most shoe companies prefer athletes and experts to participate in their tests.
Product testing can be conducted in labs, but real-world testing is the opportunity to get some free shoes.
Most of the time, you must return the prototypes, but it comes with free shipping.
You may get discounts and gift cards, aside from free shoes, when you participate in product testing.
What about if you must rely on charity for free shoes?
You have to meet the requirements. This means you must bring proof of financial need and low income.
Charities and non-profit organizations often target people with significant financial need, especially school children.
You can find freebies online through random Google searches, but it will take you time to find local charities that meet your needs.
What are your other options for free shoes?
You can swap shoes online to get free shoes by paying them with your neglected but new or gently worn shoes.
You can avail of free used shoes from some Facebook groups and marketplaces, as well as Craigslist ads.
People with different sized feet can use one of the shoe swapping services.
You can get free stuff from your mail, or you can get free stuff from Amazon by reviewing products.
So, what are you waiting for? Get your free shoes now. Yeah, it will take some poring around the Internet, but it is still better than frequently purchasing expensive pairs that you end up not using anymore.