Having control over personal finances is something that many of us strive to accomplish. From countless resolutions to small limitations we give ourselves when shopping, we are continually trying to better ourselves and our spending. These habits are so common that a study from 2019 showed that 55% of Americans broke their financial New Year's resolutions within the first three months of the year. This means we can clearly see the need for some drastic changes in limiting our expenses if we want to be successful.
However, to be realistic, this will require some sort of lifestyle change. Whether it deals with your form of transportation or how you exercise, buying bulk for basic needs to save money on groceries, a shift must occur regarding how you go about your daily life. The first step in finding ways to drastically cut expenses merely is just admitting that they need to happen. Coming to a realization will be a natural step to encourage you to put the rest of the goals into action. Keep reading below for tips to help get you started.
Everyone has different reasons to cut expenses. Some are trying to get out of debt. Some don't want to go in debt. Others want to save money for a house. We all have our reasons, and they are all important.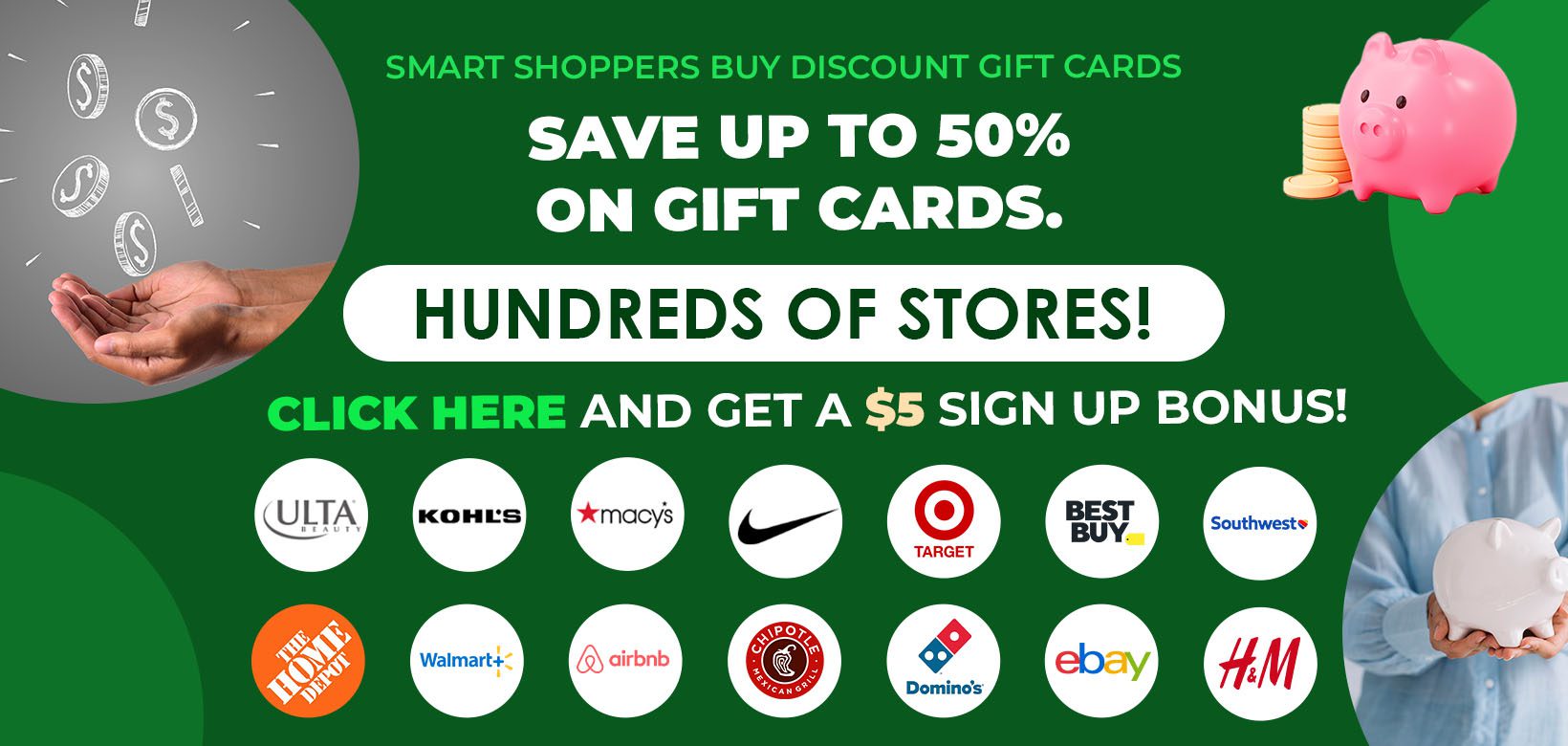 Here are the seven ways on how to drastically cut expenses.
1. Negotiate Monthly House Bills Lower
This is the dream, right? While our monthly bills aren't something we can eliminate completely, you can lower them in some of the aspects of your life. For example, lowering your cable bill. Before calling your cable provider, do a little bit of research. Knowledge is power when trying to advocate for your expenses. Equip yourself with competitor rates and maybe even research what your neighbors are paying. You will be surprised at how much companies may be willing to give when you negotiate. Even if you can shave 20 dollars off of your bill per month, consider this a success. You'll be drastically cutting living expenses by $240 per year!
Similarly, think about limiting your streaming subscriptions. With every entertainment company hopping on the streaming bandwagon, it can become overwhelming on what to choose for your main source of entertainment. While shows and movies are not necessary, it may not be something you're not willing to compromise on. Take a look at platforms you watch more than others, and decide what to keep and what to cancel.
Types of monthly house bills you can lower:
Cable and internet – Call the retention department and negotiate a lower bill. See our article on how I lowered my monthly AT&T U-verse bill without cutting my services like premium channels and Internet speed. Othrwise, see our guides on lowering your Comcast bill or returning your DirecTV equipment.
Cell phone – In some cases, you can sign up for automatic monthly payments or have the cellphone company deduct the money from your checking account instead of your credit card. If you use your bank account, the mobile phone company doesn't incur a processing charge from the credit card company and passes some of that savings onto you. Consider switching carriers based on your current needs.
Heat, electricity, and water – In some states, the electric and gas companies are deregulated, and you can shop for a different provider. I recently switched electric companies and saved a bundle. I received an offer from Southwest Rapid Rewards and got bonus points too! Also, consider lowering your thermostat temperature in the winer or raising it in the summer by a few degrees. It goes a long way in saving money fast! Finally get ride of old inefficient appliances. Consider recycling your old refrigerator for cash and upgrading to a more efficient model. See our article on free appliance pick up near me.
Insurance – Shop your home and vehicle insurance. Insurance companies don't drop the rate for loyal customers. I've even asked past insurance companies to reconsider not raising the price, and they refused. The best way to save money on insurance is to re-shop it annually. Here are a couple of tips to save money with your current insurance company. Weigh the cost savings of increasing your deductible to save on your annual premium. Ask for discounts for good students, multi-driver household, safe driving record, or bundling.
Car payments – Depending on your situation, consider refinancing your auto loan through a credit union.
Security service – Call customer service and ask for the customer retention department and ask for a lower monthly payment. I called to cancel my security service and got my bill lowered by about 40%. See our article about how I lowered my ADT security bill.
Subscriptions – Cancel unnecessary magazine subscriptions that you don't read…or need. Shop around for better magazine deals online. Better yet, check out free magazines from your local library.
Bill negotiation service
High monthly house bills are a problem for everyone.
All my friends comment about their high monthly mobile phone bills and cable bills. Negotiating cable bills has turned into a business for some companies. BillFixers will call DirecTV, Charter, Comcast, AT&T, Verizon, ADT, and many more to get you a discount. In return, the monthly house bill negotiation services will take up to 50% of your savings in the first year.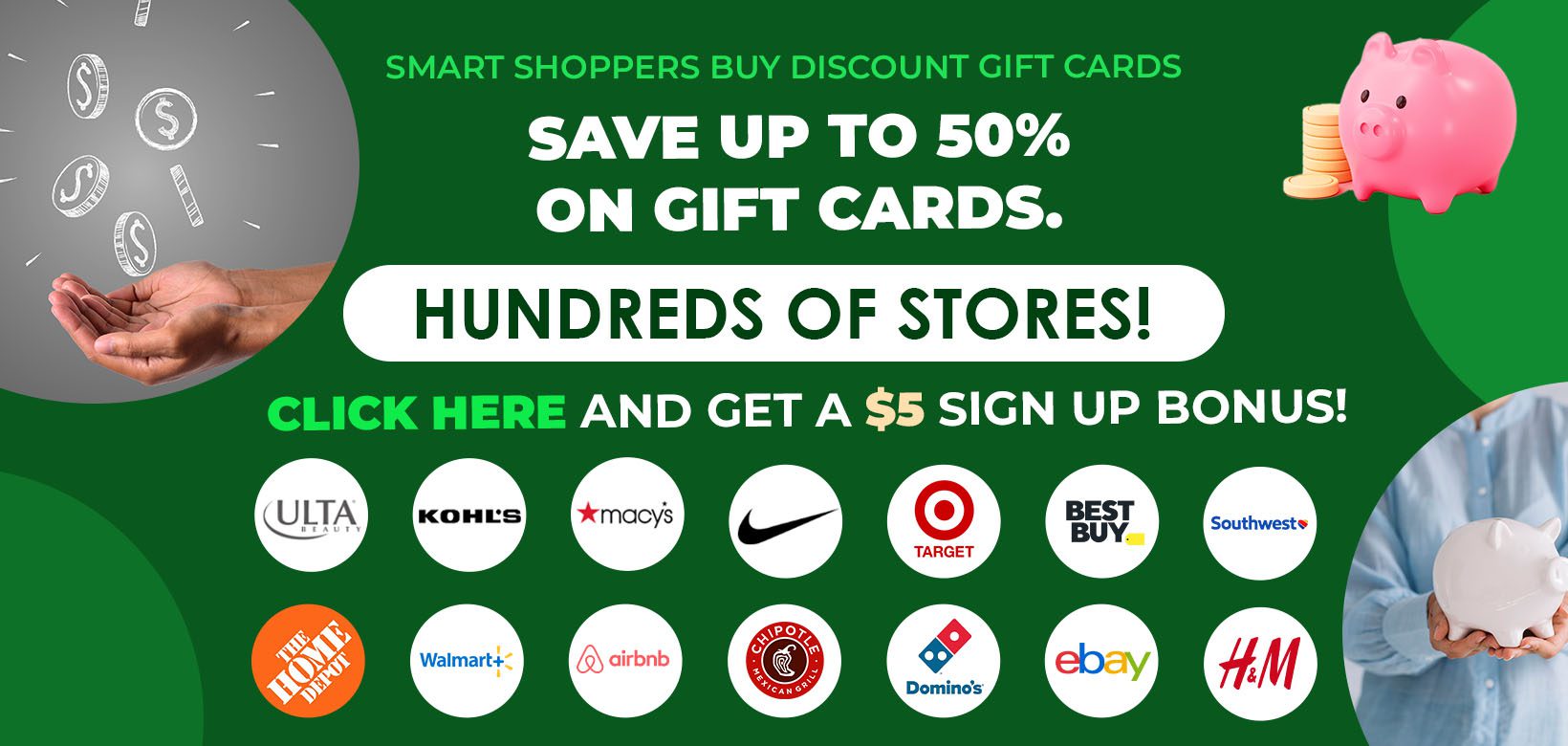 Not everyone is an expert negotiator. If you don't like negotiating, then you'll want to use BillFixers. You can hire them to lower your monthly bills for no money down. BillFixers doesn't get paid unless they save you money. They are incentivized to lower your existing monthly house or business bills by as much as possible. Click their logo to learn more.
2. Sell Your Old Car For Cash
If you've relied on your car for years, opting to sell to save may seem drastic. However, significant problems require big solutions. If your vehicle is rarely used or you have access to convenient public transportation, this should be something you heavily consider.
This eliminates a car payment, but you will now save on gas and car insurance as well! It may feel unsettling at first, but there are numerous ways to continue a productive lifestyle without having your own form of transportation. Carpool to work, buy a bus card, or even look into working remotely if your employment place allows this. 
See our guide on car rental companies that don't do credit checks with no credit cards.
Sell Us Your Car Online
Bonus tip: Utilize technology to cut living expenses drastically! The digital age has provided us with many opportunities to execute this lifestyle change quickly. Not only can applications help you sell your car online, but it will also give you a safe, socially distanced opportunity to connect with the right local customers.
Here are some of the best places to sell your car online:
You can lean on technology to assist with the obstacles you might face without owning a car. For example, having your groceries delivered is another modern solution that provides easy access to your typical home and food essentials for those who lack transportation. Quickly selecting what you need with a click of a button allows you to eliminate the need to travel to the store physically.
3. Stop Eating Out vs. Eating at Home
It's no surprise that cooking your meals versus eating out will save you money. Just by packing your lunch for work every day, you could save around 2,000 dollars a year. It is easy to prepare for your week with a trip to the grocery store or logging on to a delivery app and order items online. Instead of spending your money on that $20 salad and $8 smoothie, you can now obtain those ingredients and make them yourself, for significantly less money.
It is important to note that you should have a plan when shopping for the week. If you start to buy your groceries without a set meal plan, you run the overspending risk. Giving yourself boundaries and checkpoints will keep you on track to only purchase the necessities for your home.
If it helps, try keeping notes throughout your first few weeks of cooking your own meals. Highlight products that were helpful versus those you barely touched. Sometimes I cook something that I think the kids will love, but then it doesn't go over as well as I hoped. This will give you a better idea of what you need the following week and allow you to structure your plan accordingly.
If you buy extra, then freeze it, so it doesn't go bad and waste food. Eating well-frozen meals can be tasty and save you money.
Eating Out Cheap
Many times we eat out as an activity, especially during COVID. We picked up to-go's due to boredom. People can save money by learning how to avoid eating when bored.
If you are going to eat out, here are some ways to spend less money eating out at restaurants:
Stop eating out – You will save a lot of money fast by not eating out. At a minimum, try to eat out less.
Skip eating lunches out at work – Bring your lunch to work and save money. You can eat a healthy lunch for a fraction of the price of eating out every day.
Only dine out for special occasions – Only eat out for birthdays, anniversaries, celebrations, and vacations. Don't eat out due to boredom.
Budget meal planner – Reduce eating dinner out because you didn't set a weekly meal planner. Save money when grocery shopping by having a budget meal planner.
Freezer bag meals – Have homemade freezer meals set aside for nights you don't have time to make dinner. With planning, you can make a budget meal. For easy execution, it's worth researching crockpot freezer meals.
Skip full-service restaurants – Quick service restaurants will save you money on the tip and likely have reduced prices since the restaurant has less overhead.
Skip drinks – Drinks are expensive at a restaurant. An alcoholic drink will cost you $10 plus tax and tip, which brings you to $15 per drink! Also, sodas have become very profitable for restaurants. Nowadays, a soda tends to cost $2.50-$3.50 each. Again, with tax and tip, it brings you to around $5 per person. Save money by being healthy and drinking water.
Happy hour specials near me – If you need to celebrate with some drinks, like beer or a cocktail, then choose a place with a convenient happy hour. They're not just limited to drinks, but also food too. Personally, I can do without the drinks and cocktails, but I prefer the best happy hour food near me. Most specials are on Sunday, Monday, Tuesday, Wednesday, and Thursday since those are the slower days for most restaurants. In my opinion, the best happy hour near me is offered by the Yard House, Monday through Friday with generous hours.
Skip dessert and appetizers – I always skip appetizers unless offered on the happy hour menu at half-off. I also skip dessert unless it's a birthday. I eat my dessert at home or swing by a local McDonald's drive-thru for cheap vanilla cones for the family; they're like a $1-$1.50 each. That's a cheap and satisfying dessert!
Appetizer as dinner – My wife always likes the creativity of the appetizers on the menu. She will often order an appetizer as her entrée. Appetizers are usually much cheaper than the entrée prices. Appetizers are especially worth ordering when they're on special during a food happy hour.
Split your meal – My girls aren't the biggest eaters, so they will often split an entrée like a burger. Other times we will order one entrée, and if it's small, then we can order a second dish.
Lunch menu – Many restaurants have a lunch menu and a dinner menu. The lunch menu has cheaper meal prices and slightly smaller portions. If you can't stop boredom eating during COVID, then dine out at lunchtime to save money.
Military, senior, and student discounts – If you are a military veteran, over 50, or have a student or teacher ID, ask if you can get a discount before paying your bill. See our guide on Target student discounts and free stuff for teachers. guide
Kids eat free or at a discount – Many restaurants during the week run "kids eat free" specials. If your older kids are light eaters, ask for the kid's menu, which has discounted prices and often include a free drink. Some kids menus have age limits, but most restaurants don't seem to care.
Eat less meat – Steak costs more than something like pasta at Italian restaurants.
Take home leftover – Some places, like Italian restaurants, serve portions so large you cannot finish. Always box them up and take the food home. You may not want the leftovers the next night but plan ahead. Leftovers are great to reheat when you have a busy day and can't plan ahead for dinner.
4. Search For Free Entertainment Near Me
Have you ever really looked into how much money you spend each year to 'have fun'? Most likely, it is more than what you think. Family outings, vacation with friends, or just taking advantage of beautiful weather, will slowly add up. If you live in a city or large town, there is an easy fix. Search your area for free entertainment nearby.
If you live in a more rural area, there are still options for you. Here are places to look for free entertainment nearby:
Community calendars – Many cities and towns publish an ongoing calendar that lists events in your area over the next month or season, like summer. Check the city's website or visit their city hall. You'll likely learn about festivals, free music concerts, movie nights, Easter egg hunts, etc.
Recreation and Parks department – Visit their website to learn about bike paths and trails for hiking. Maybe community events for swimming events or beach parties.
Local universities – Colleges and universities commonly offer cheap or free entertainment like plays, presentations, speeches, festivals, and demonstrations.
Local newspaper – Many of the free local papers have an inserted section of weekend events and entertainment in the area.
State tourism group – Every state has a tourism guide on their website with many things to do in all parts of the state. Many of the things to do include free places like architecture, parks, and festivals.
Local library – Your local library will be a resource and have all these newspapers and periodicals to find free entertainment nearby; especially get a Sunday newspaper. They also tend to have free things to do like movie nights for kids or adults, technology training, speeches, club meetings, concerts, cooking or technology demonstrations, etc.
Also, try looking into local community Facebook groups, the Patch newspaper, or the NextDoor app to give you some insider tips on what is happening in your area. There may be a cheap event you can bring the whole family to or even a local hiking trail you've never explored.
Free things to do near me
Whether you are bored during COVID or it's summertime or just the weekend, we have some entertainment ideas. Here is a list of 32 free and cheap things to do nearby:
Play board games – Chances are you have a pile of board games collecting dust that you received as gifts. By the way, if they aren't good enough to play when you are bored, then declutter and throw them away.
Bake – Go to YouTube and learn how to bake a simple loaf of bread with ingredients that are likely lying around your kitchen.
Meet your neighbors – Whether it's a pandemic or the weekend, there is a good chance a couple of your neighbors are bored too. Get to know a couple and invite them over to hangout. You can make it a potluck, and everyone brings whatever is left in their fridge ranging from food to drinks.
Walk or hike – Explore a new path or neighborhood and just walk around to get some exercise and clear your mind. My friends and I are continually challenging each other on our smartwatch to see who gets more steps each day.
House maintenance – There is always something that needs to be done around your house, from changing the filters to pulling large furniture away from the wall and vacuuming away old dust.
Write a letter – Write a letter to a friend or family member. It's a dying art, and the recipient would truly love the thought.
Visit a free zoo or museum – Many large cities have a free zoo. Plus, there are days and weeks of the year where zoos and museums are open to the public for free. Check the calendar for free museum days.
Learn something new – There are several online platforms and universities that offer some of their best courses for free.
Learn to cook a new dish – Take some time and learn some new easy meals to cook in advance for weekly meal planning to save money.
Play a sport – Call a friend a play frisbee golf for free at the local park. Maybe kick a soccer ball around or play beach volleyball.
Practice yoga – With some floor space and a blanket, you can learn some simple yoga poses on Youtube. It will help stretch your muscles and calm your soul.
Rearrange your furniture – Take your bed and place it on a new wall or an angle. Do the same with your family room couch.
Update photos – Rearrange your photo frames and update all the old photos with something fresh.
Read a book – There are several free books online you can download or try a trial subscription on a boring weekend. Make sure to cancel the trial subscription if you don't intend to keep using it past the trial expiration date.
Resell old unused clothing – Most people have some old clothes that didn't fit right or didn't look good when we got it home. There are several services where you can resell your old clothes and make some fast money.
Collect old change – Most people have random coin lying around their house, purse, car, etc. Collect all that change and take it to a coin vending machine where it will convert into cash.
Deep clean your house – Clean the return vents, change your filters, move large furniture from the wall, clean all your bedding and pillows, clean all the shelves in your fridge, etc. There is always a neglected chore that you've been putting off.
Learn a foreign language – There are several cheap or free language apps. They will teach you a new skill. Try Duolingo, Rosetta Stone, or YouTube.
Take a nap – Most of us are lacking sleep. Use a boring weekend to catch up on some sleep and refresh your energy.
Ancestry – Do some research and learn about your family tree and your ancestors. Start with online services like Ancetry.com or Genealogy.com. In many cases, your local library may have a free subscription to ancestry databases.
Resolution list – It does not have to be January 1 to start a new resolution. Today is always a good day to start any improvements you want to make.
Do a puzzle – It's not for all, but do a 1,000 piece puzzle as a family project. Alternatively, you can also try sudoku or crossword puzzles if your mind is more mathematical or language-oriented.
Volunteer – There are endless organizations that are always looking for an extra hand. It can be a weekday or weekend to help at a food pantry.
Create or update your will – Start listing your assets and plan out your beneficiaries. Depending on your assets, you can either use WillMaker or a site like LegalZoom or hire an estate attorney if you have a more complex estate.
Watch free public television – Try using a service like Locast. It's a not-for-profit service that offers access to broadcast stations over the internet for several US cities.
Start your Christmas list – It's never too early to start creating a holiday gift list. Personally, I have an ongoing list on my notes app that I continuously update throughout the year as people mention things they want or would like.
Plan a vacation – During COVID, I accumulated a lot of Southwest Airlines Rapid Rewards Points. Southwest lets Rapid Rewards members book and cancel trips without penalty. Use their route map and start looking into airfare costs over the holidays. Visit our travel section for budget-friendly tips.
Clean out your closets – We all have drawers, garages, or closets that need to be decluttered. The rules of decluttering call for one of three categories: garbage, donation, or resale. During COVID, I resold many old speakers, audio equipment, and technology on OfferUp for around $800.
Binge watch and stay in your pajamas – Most people seem to either subscribe to Amazon and/or Netflix. There are countless classic shows or Academy Award-winning movies between the two streaming services to meet all interests.
Go for a bike ride – Find a local bike trail to get some exercise and experience nature.
Build a snowman – Spend an afternoon building a snowman with your family.
Download Google Lens – Find any major monuments or architecture you can visit and admire for free. Use Google Lens to tell you its history and make it a self-guided city walk.
5. Buy Used Stuff Locally Or Nationally
Buying previously owned products is one of the easiest ways to save money fast. From clothes to furniture to bicycles, you can find almost anything for a lower price. Often, the products you receive are in mint condition, and you won't notice a difference. Whether you choose to buy local on Facebook Marketplace or expand your horizon with a nationwide site like eBay, there are so many routes you can take before purchasing a brand-new or near brand-new, expensive product.
You can drastically cut living expenses on many regular items by buying items on resale sites from reputable sellers. I always purchase from reputable sellers and a solid track record to avoid scams.
With that being said, due to the current state of the nation's health, it can be challenging to find a safe and health-conscious way to buy products you trust. If this is the case, try upcycling old belongings you have around your house. Logging onto Pinterest or even Etsy can give you the inspiration you need to repurpose items around the house.
See our posts on the best consignment shops near me and the best thing to pawn for $100, $200, $300, $500 and $1,000.
Buy used items app
Many apps let frugal consumers buy used items at a discount. Here is our list of used items for sale apps:
Letgo – Many consider Letgo the most popular Craigslist alternative. It has a chat feature to negotiate a lower price with the seller.
Facebook Marketplace – It's too large of a platform not to consider looking for locally used items for sale.
OfferUp – It's my go-to app for buying and selling used stuff. The app is straightforward to use, and I particularly like how everyone gets a rating after the transaction. The more transactions and stars I see, the better I feel about buying stuff from a seller. More recently, they added a feature to buy and sell items nationwide.
Poshmark – Great place to buy gently used name-brand shoes, clothing, and accessories.
The RealReal – Consigns luxury goods that are reviewed by professional consigners for authenticity.
ThredUp – An online clothing consignor for fashion, including clothing, jewelry, and used kid's clothing.
Chairish – Online marketplace that resells used vintage furniture, décor, home accessories, and art. You can coordinate a local pickup with a seller or arrange for shipping.
CardCash – Several billions of dollars of unused gift cards go unclaimed each year. A website like Raise.com or CardCash lets consumers buy discounted gift cards. Gift cards can be delivered either via the app or physically in the mail.
Stillwhite.com – According to Brides magazine, the average cost of a wedding dress is over $1,600. It's a great site to buy a used wedding dress that was likely only worn once.
Alternatively, make money by flipping things for a profit.
6. Declutter Sale
You cannot only buy used stuff, but you can also sell your belongings to make some extra cash. Take a weekend and go through your attic or storage room. There is likely an entire corner of belongings you haven't touched in years. While it can be difficult to let some things go, it can be worth your time to declutter and downsize your wardrobe and make some quick money.
Here's a video on how to declutter your home fast
With a clear view of your essentials, you can allocate dollars more wisely during your next shopping trip. To get started, separate items into designated piles: keep, throw out and sell. It may even help to ask your friends and family if they want to join in on your sale, to expand your offered products.
If you are hesitant to have a big garage sale during COVID-19, utilize the selling side of Facebook Marketplace. You can also use one of the buying apps listed above to sell used stuff too. They all either use peer-to-peer or sell stuff on consignment.
However, if the technology is not your thing, there are still ways to have a safe yard sale during the pandemic. Crowd control is the number one thing to keep in mind during a garage sale. Additionally, make sure each of the customers is wearing a mask and be sure to sanitize the items after someone leaves. Following these core guidelines should ensure a safe environment for everyone.
7. Home Gym Workout Routine
Canceling your gym memberships can provide a big relief to your funds. While they seem like a good idea when initially getting one, they can be tricky and require you to attend to get your money's worth frequently.
It is even common throughout warmer months to not even use your membership at all because you using an outdoor exercise park. If that's the case, put your gym membership on hold or suspension. Most clubs will charge you a nominal monthly charge, but it's still cheaper than paying full dues.
There are always financially friendly alternatives to still get that healthy and productive workout in. Try using your home as a gym. Bodyweight workouts are an excellent substitute for the fancy equipment you see at the gym, and there are numerous ways to add challenges to these exercises. Explore the internet and find a routine that works for you. There are thousands of recommendations and workout examples for free to be used as resources.
Check out this website for the best home workouts with no equipment required:
NerdFitness – Best At-Home Workout Routines for Training Without a Gym
If you still need the best family gym membership or individual, then consider a cheaper alternative like using the Planet Fitness workout equipment.
Ways to Drastically Cut Expenses Summary
With the hard economic times looming shortly, it is vital to take a more in-depth look and cut your living expenses. Developing new habits and sticking to these new routines will reap benefits for years to come. You do not have to spend money to have fun or stay healthy, which is not an end to your social life. Ask for help when needed, and don't be afraid to regroup every month with new goals.