Walmart is on a roll — despite the rising inflation and the pandemic, the world's largest retailer, has exceeded $150 billion in revenue for the first time. It provides people with various affordable and quality services for everyday needs.
Most American households turn to Walmart as their go-to one-stop shop — from groceries and apparel to pharmacy services, eyeglass donation, electronics, and financial services like check cashing, money transfers, cash international checks, and stamps.
In addition, Walmart is even preparing to go beyond its traditional offerings to sell virtual goods, like cryptocurrencies.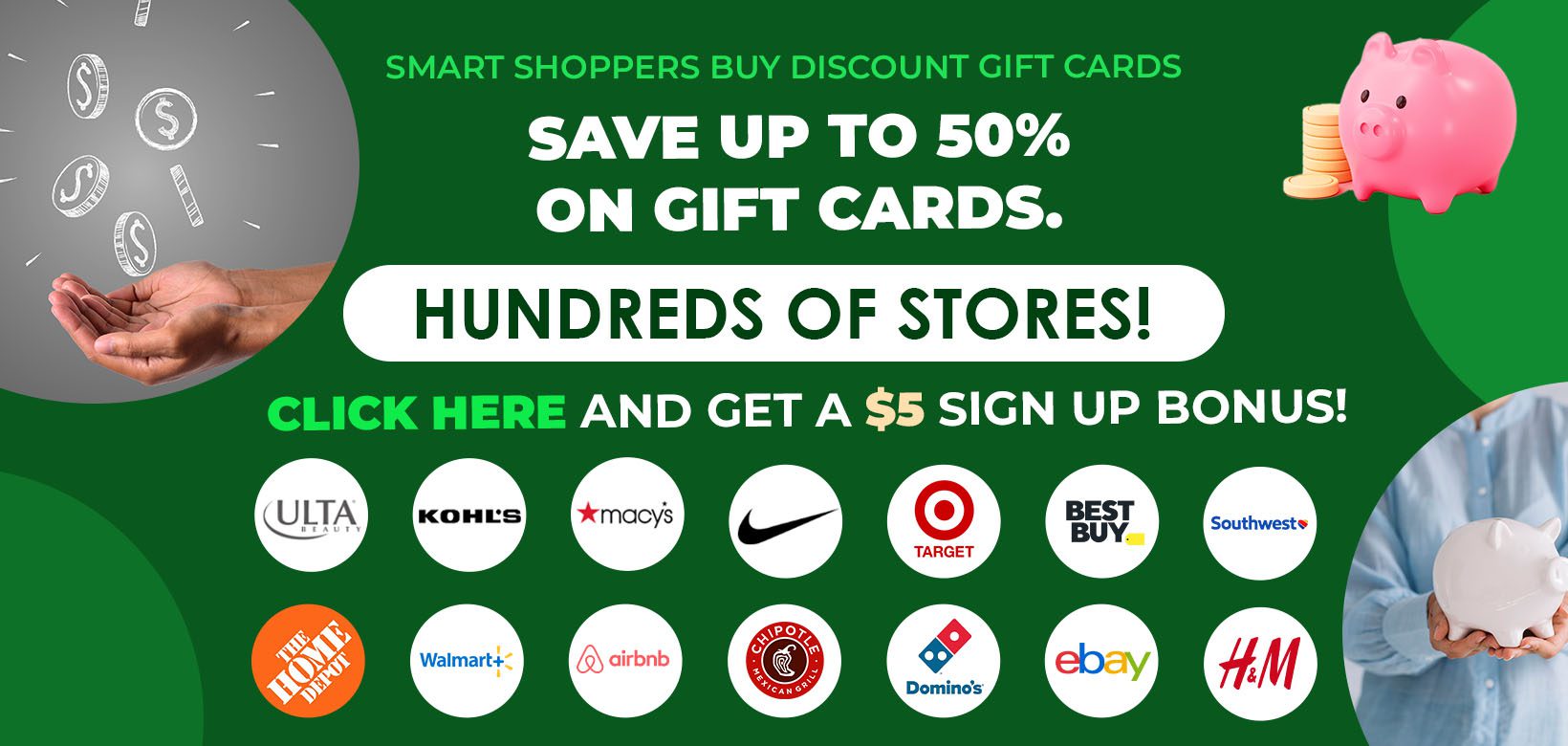 Are you preparing your shopping list? A natural question is whether the items you listed are in stock.
So, when does Walmart restock?
Quick answer: Walmart restock day is every day.Walmart continuously replenishes groceries, gadgets, apparel, and other products throughout the day. It's notably restocked during low-traffic periods, like the second and third shifts. Walmart also has dedicated restocking schedules on certain days for harder-to-reach store sections.
Are you using the Walmart mobile app instead? It's easy to check if a product is in stock at your local Walmart store. 
If you're looking for a popular item to purchase, such as groceries, a PS5, the latest Apple products, or in-demand furniture, then you've come to the right place.
When Does Walmart Restock?
Walmart stores restock their shelves based on the category of products. Walmart's staff continuously replenishes items throughout the day, but restocking schedules are also set for specific times. For example, groceries and apparel are typically stocked daily, while electronics are every three or four days.
However, you should be aware that restocking schedules may differ by location, time, inventory of certain items.
On some occasions, I've kindly asked a Walmart employee to look in the back for an item that's not on the shelf. More often than not, the employee will find an out-of-stock item in the back.
When Does Walmart Restock Groceries?
Walmart stores restock their groceries every day because of demand and high traffic. As a result, employees will restock the most popular grocery items multiple times a day. For example, Walmart sells billions of bananas each year!
However, there's a set schedule for restocking every night from 10 pm to 7 am. It's easier to restock at night when the store is closed, or foot traffic is slower at a 24-hour supercenter.
Groceries have daily restocking schedules, especially perishable goods such as meat, fruits, and vegetables. For example, at Walmart, a safe and fresh supply of grocery products is provided every day, such as 00 flour. So, it's safe to assume that out-of-stock grocery items will be in stock the next day.
See our guide on when Walmart starts and stops selling alcohol.
When Does Walmart Restock Online?
Walmart does not provide a schedule for restocking its online store. In addition, its website does not give a time estimate for when items will be restocked.
However, restocking occurs faster for popular items and will vary based on demand for the product. So, your item is out of stock; Walmart recommends checking their page frequently for the product's current availability.
Walmart.com has over 400 million visitors a month on its website, so many items go out of stock quickly, especially during the holidays. Therefore, we recommend purchasing your item right away when you see it, like a Nintendo or PlayStation.
Can You Check Walmart's In-Store Inventory?
Yes, you can check Walmart's in-store inventory using the Walmart app and its website.
Steps to check the Walmart in-store inventory using the Walmart app:
Download the Walmart mobile app, available for both Android and iOS devices. 
Using the Walmart mobile app, search for the product you're looking for using the 'Search My Store' feature.
The app will display which products are in stock at your local store, as well as the product rating, price, and aisle location.
You can also check the Walmart website for in-store availability. However, keep in mind that Walmart's online inventory tool is not always accurate and up-to-date, especially if it indicates a low-stock item.
When in the store, Walmart staff can also scan a barcode to determine when an out-of-stock item will become available. Although they're only estimates, the system can give you a general idea of when the item will be restocked.
Can You Receive Walmart Restock Alerts for Products?
Yes, you can receive Walmart restock alerts for products by allowing email notifications for stock alerts.
Follow these steps to receive Walmart restock alerts via email:
First, sign up or log in to your Walmart account here. 
Then, select "Get In-Stock Alert" and enter your email on your item's page.
You'll get a product alert via email once your product is restocked. 
However, not all products on Walmart's website qualify for in-stock alerts. You can tell if an item is eligible for a stock alert through a clickable button.
Generally, top-selling Walmart items like household products and new electronics do not have in-stock alerts. In addition, in-stock alerts are only available for online items and not for in-store products.
Does Walmart Restock Rollback Items?
Yes, Walmart restocks rollback items because they're regular store products. Also, note that rollback items will return to their regular price at the end of their rollback period.
Walmart rollback items are not clearance items. So the product is continuously available in-store instead of clearance items sold for lower prices to permanently remove the merchandise from inventory. Rollbacks, however, may be turned into clearance items if they do not sell well.
Simply put, a Rollback is a temporary sale in a Walmart store or at Walmart.com. The Rollback normally lasts up to 90 days before returning to its original price as indicated on the "Was/Now" label.
See our guide on Walmart return hours and the refund process.
When Does Walmart Restock Pokémon Cards?
Pokémon cards are likely restocked at Walmart during the night when the store closes. Retailers focus on replenishing large amounts of stock late at night and early in the morning because they have no customers to serve.
Walmart has the hottest Pokémon cards when the store opens at 7 am. So get up early to buy the best Pokémon packs at Walmart.
When Does Walmart Restock Sports Cards?
Walmart restocks sports cards throughout the week, usually between 9 am and 3 pm on weekdays. However, the answer is more complicated because there's no specific time to restock them.
Walmart keeps some cards on the shelves for longer periods so that customers can buy them before the store replenishes. In addition, as the demand for sports cards increases, Walmart varies its restock schedule for these collectible items.
Although it seems like sports cards have lost their luster, they are on the rise again.
Walmart sells and restocks the following sports cards:
Baseball cards
Basketball cards
Football cards
Panini cards
When Does Walmart Restock PS5?
Walmart usually replenishes its PS5 inventory biweekly, often on Thursday afternoons. The PS5 is a popular item sold at Walmart. So, use the Walmart app or Walmart.com to set in-stock alerts when the PS5 restocks.
The Walmart restocking schedule also applies to other popular game consoles like the Xbox Series X, Series S, and Nintendo.
When Does Walmart Restock Hot Wheels?
Walmart restocks Hot Wheels toys every other day on average. However, it's important to note that the demand for Hit Wheels varies considerably by location and the time of the year, i.e., the holiday season. So, the store can receive new Hot Wheel inventory every day or wait a few weeks to restock.
Some stores keep new shipments of Hot Wheels off the shelves until the old inventory sells. We recommend asking a Walmart service desk or floor employee to check the stockroom for new inventory.
When Does Walmart Restock Toys?
Walmart stocks toys throughout the day from 7 am to 1 pm. More toy restocking likely happens during the second and third shifts because of Walmart's high daily foot traffic, such as funko pops.
When Does Walmart Restock Electronics?
Typically, Walmart restocks electronics once they are out of stock. Electronics are restocked three to four times per week, from 12 am to 7 am.
Nevertheless, electronic restocking may also be affected by the unexpected popularity of an item, such as the latest tv, video games, FM radio, laptop computer, subwoofer box, projectors for camping, Amazon Fire Stick, and Apple products, including the iPad, Apple Watch and iPhone.
When Does Walmart Restock Clothes?
Walmart restocks clothes and shoes every day from 7 am to 1 pm but can vary by store based on their schedule and foot traffic.
The best time to shop for clothes at Walmart is when the store opens because they normally restock shelves at night or during late shifts.
When Does Walmart Restock Squishmallows?
Squishmallows are a popular item at Walmart that quickly sells out in-store and online. In general, toys like Squishmallows are restocked from 7 am to 1 pm every day. However, due to the popularity of Squishmallows as collectibles, restocking these toys may take longer due to constant demand.
Watch the Walmart website and refresh the app frequently to buy Squishmallows in bulk.
When Does Walmart Restock Bikes?
Walmart restocks bikes several days per week. However, many stores have been out of stock since the pandemic because of the global manufacturing slowdown. So, if you can't find a bike in your nearest store, it may take longer for them to arrive.
Sign up for an email notification by selecting "Get In-Stock Alert" on the item's page and entering their email address. Then you'll get an email when your bike is restocked at Walmart.
When Does Walmart Restock Summary
Walmart stores restock their shelves based on the category of products. For example, most groceries and apparel are stocked daily at Walmart, while electronics are stocked every three to four days.
However, restocking times may vary depending on your location, time, as well as supply and demand of select items. Additionally, Walmart regularly restocks at night when stores are closed.
So, most items you're looking to buy can be found when the store first opens in the morning, such as COVID tests, battery for winch, hair products, kayaks under $200, cheesecloth, Lysol, air mattress, indoor antenna for rural areas and cleaning supplies.
It's a one-stop superstore for everything including developing disposable camera film, oil change, buy now pay later Affirm services and cashing personal checks with your ESA dog in-store.
See our guide on Walmart taking Apple Pay.