A car is a considerable investment. Therefore, you should go the extra mile to ensure that your car doesn't become an eyesore. For example, if the shiny chrome finish on your car wheels has suffered from wear and tear over the years, it's time to powder coat your wheels and rims to bring back that attractive new custom look. Rims get scratched inevitably from road debris and scraping curbs.
The powder coating on wheels and rims helps protect against corrosion, rust, chipping, fading, scratching, abrasions and also makes them unique with various colors.
Before visiting the wheel powder coating experts nearby, you need to estimate the cost of the job. It leads us to the question: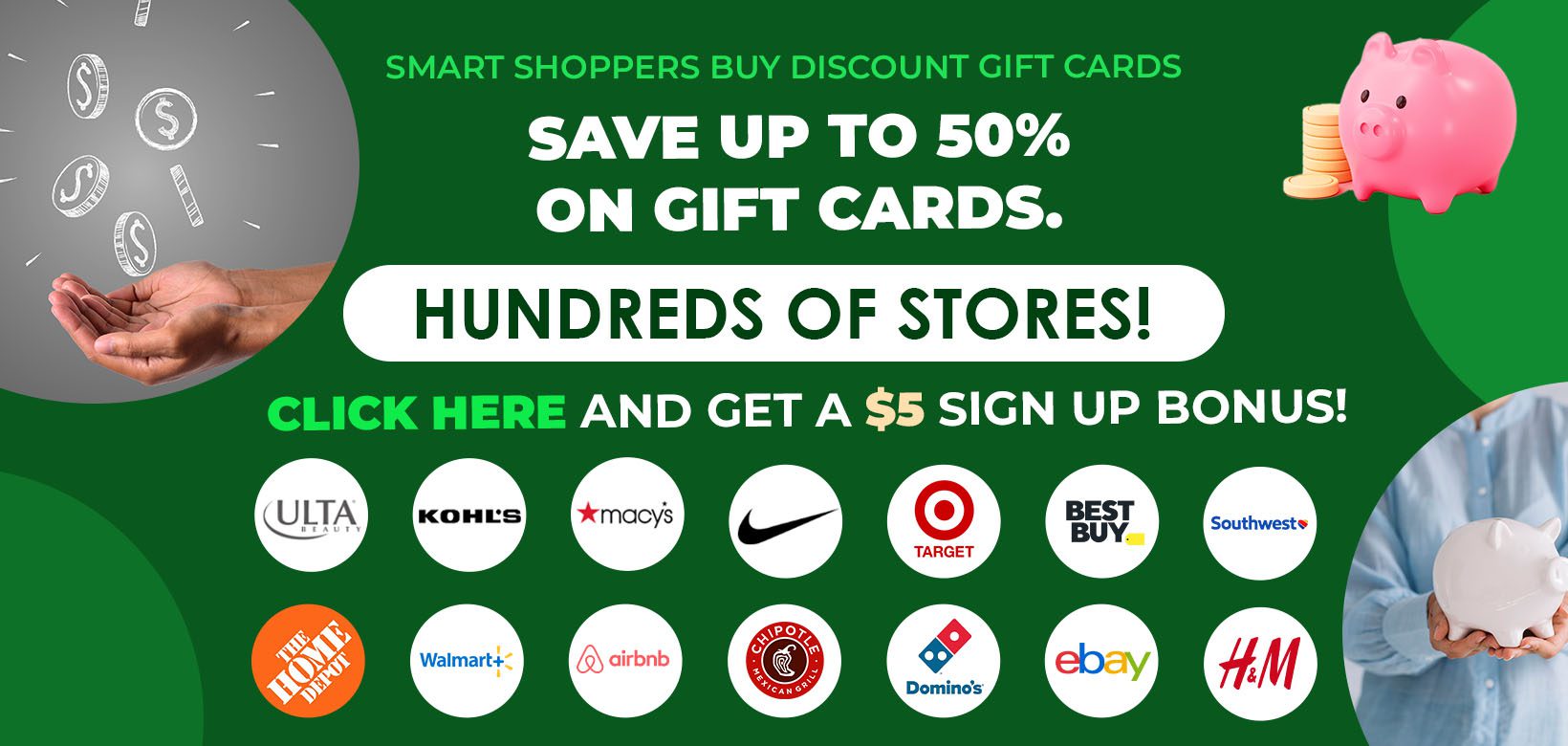 How much does it cost to powder coat wheels and rims?
Short Answer: Wheel powder coating prices are generally between $250 to $520, depending on the size and depth of the rims. A base coat with transparency, candy finish, or clear topcoat will cost an additional 50%.
For instance, Bonehead Performance charges $115 to powder coat a 24″ wheel. That means you'll pay $460 to powder coat four wheels.
Powder coating companies charge around $250 to $520 for a base coat for rim sizes ranging from 13″ to 26″. The price is different for 26″+ wheels, which cost about $125 each.
The cost to powder coat rims also depends on whether you hire a company to do it for you or you do it yourself. DIY costs may go up to $2,000 for the whole process. Another factor to consider is shipping costs if you're mailing your wheels to a company.
What's the Average Cost of Powder Coating Rims?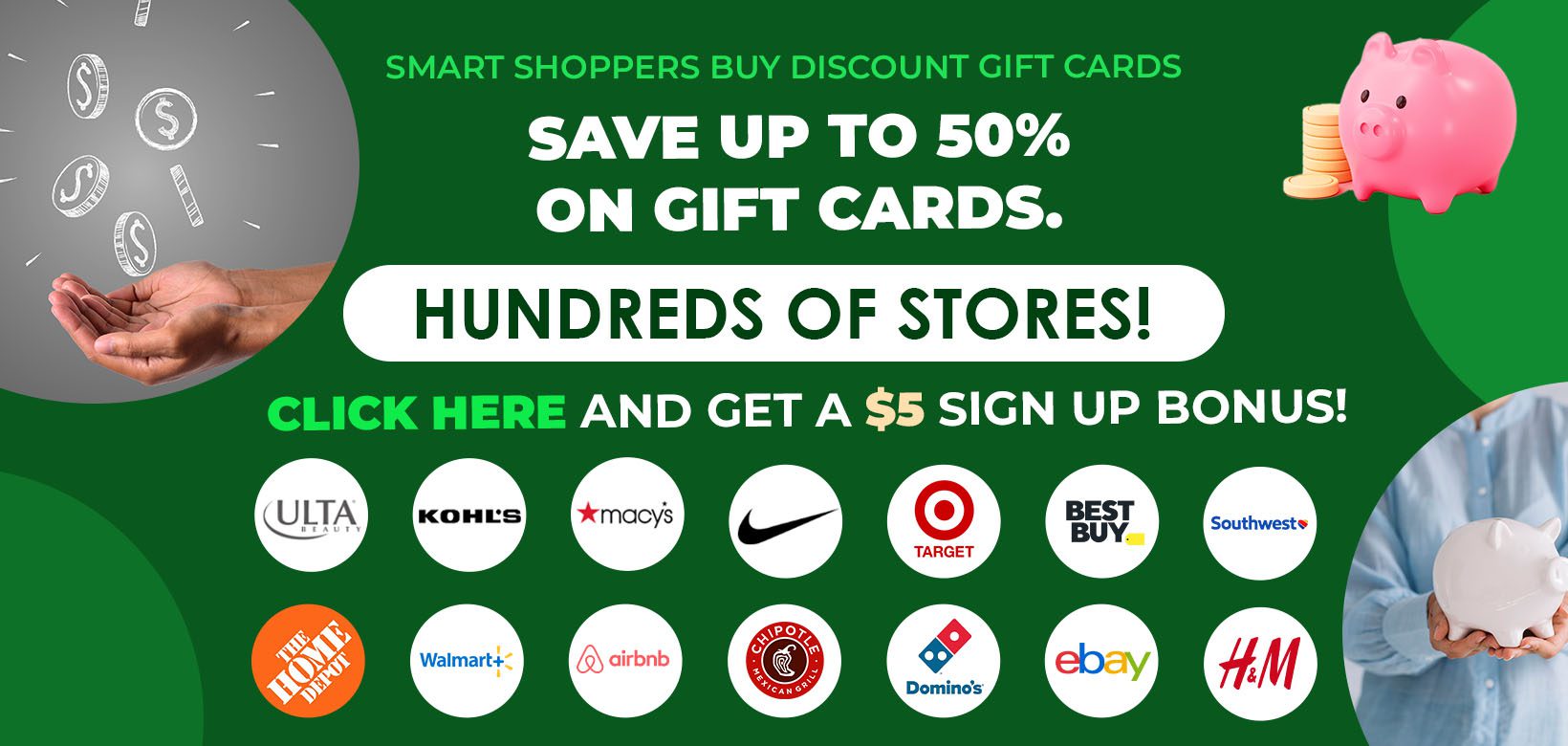 According to STP Performance Coating, the average cost of powder coating rims costs around $500. The price includes stripping, cleaning, degreasing, making all threads, and coating the parts. You must also factor in the cost of shipping both ways to the powder coating specialist.
You will pay more based on the size of the item you want powder coated. For example, a standard car on the road has wheels between 14 inches to 19 inches. But, more often, owners of sportscars are getting their wider and larger wheels powder-coated, which cost more money. For example, a Tesla Turbine uses a 21″ rim, and BMW sportscars have rims between 18-22" in diameter.
The prices listed are the average but will vary from one project to the next. For example, the standard front Harley wheel has a rim size of only 16″ vs. a standard vehicle. Therefore, powder coating a motorcycle rim is usually cheaper than a standard car because of its size, and you only need rims serviced.
What are the Powder Coating Pricing Factors?
Some powder coat pricing factors include the size, width, design, and type of item. Some powder coat specialists charge a flat rate, while others charge per square foot. Because some items are small, like a dipstick, the specialist will have a minimal charge and a standard hourly labor rate. However, the item still requires prep work like sandblasting or burn-off, and in some cases, a second coat due to the chosen color, like red.
The wheel condition is also a major factor in the cost of powder coating wheels. In addition, there will be extra charges for repairs like cracks, scratches, scuffs, straightening, welding, color matching, custom recolor, polishing, and any damage.
How Much Does Powder Coating Rims Cost?
Powder coating rim prices vary depending on the size of the wheel. The table below gives a ballpark price of powder coating wheel costs depending on wheel size.
| | | |
| --- | --- | --- |
| Wheel Size | Price | 4 Rims |
| | | |
| 13 inches | $70 | $280 |
| 14 inches | $75 | $300 |
| 15 inches | $85 | $340 |
| 16 inches | $95 | $380 |
| 17 inches | $100 | $400 |
| 18 inches | $105 | $420 |
| 19 inches | $110 | $440 |
| 20 inches | $110 | $440 |
| 21 inches | $115 | $460 |
| 22 inches | $120 | $480 |
| 23 inches | $125 | $500 |
| 24 inches | $125 | $500 |
| 25 inches | $130 | $520 |
| 26 inches | $130 | $520 |
Let's say you want to powder coat four 25″ wheels; the cost is $130 per wheel. It means you'll pay a total of $520 for the whole project. Powder coating two rims of the same size will cost $260. These costs are just estimates and may vary from one powder coating shop to another.
Related read: Wheel Alignment costs at Walmart.
Do Custom Powder Coating Solutions Cost More?
Custom powder coated rims cost more specialized colors, two-tone, adding an anti-corrosive primer or clear topcoat.
Powder coating specialists, like Bonehead, charge an extra 50% for colors including anodized, translucent, clear coats, and candy colors due to a 2-step coating process. In addition, there's a 25% upcharge for adding an anti-corrosive primer treatment as a base coat or clear topcoat for extra protection per rim.
See the Powder Coating Colors for Rims below for options.
How Much Does Local Powder Coating Cost?
Local powder coating costs will vary from place to place. The surefire way to get the exact costs is to contact powder coating companies in your area for a quote. Simply search the keyword "powder coating companies near me." Google will give a list of local shops where you can compare quotes free of charge.
Generally, you can expect to pay anywhere between $60 to $80 per wheel at the local shops. The advantage of using local services is to cut shipping costs of sending your wheels to and from the powder coating companies.
How To Find Powder Coating Shops Near Me?
There are a few ways to find powder coating companies near me, including.
Local Pages
Start with Local Pages. Search results on Local Pages will give a list of powder coating companies in your area, along with their name and contact information. Once you get the details, select a convenient place for you and contact the company about their pricing and services.
Powder Coating Institute
Search the Powder Coating Industry's Membership Directory to get a list of custom coaters nearby. You can search for custom coaters by name or location. The service is great if you want to get the highest quality services. But as you expect, you'll have to pay to play!
Google Search
Search the keyword "Powder coating near me" on Google. You'll get a list of companies that provide services in your area, along with their contact details, directions, and tools to compare quotes on their websites.
What's the Cost to Powder Coat a Bumper?
The bumper is the first thing people see when they look at your car from the front. It should look great! Bumper powder coating takes on any damages and protects your bumper from deteriorating, fading, and chipping from road debris. Paint particles are sprayed onto the bumper and heated to adhere to the materials perfectly.
As you would expect, the price will differ from place to place. For instance, Bonehead Performance bumper powder coating price is around $175 and up to $250 for large off-road bumpers.
What's the Cost to Powder Coat Motorcycle Wheels?
Motorcycle powder coating prices vary depending on whether you do it yourself or hire a powder coating pro to perform the service. Prices will also vary from one powder coating shop to another. It tends to cost between $250 to $550 for a base coat. Expect to pay 50% more if you want a transparent or candy finish.
Powder coating two motorcycle wheels yourself can cost between $300-$500.
How Much to Powder Coat Motorcycle Frame?
Motorcycle frame powder coating costs will vary depending on what needs to be done on the frame and the color you choose. The area you live in will also have a bearing on the prices paid.
For instance, it costs around $250 to $300 to powder coat an ATV frame (4-wheeler) or sports bike frame, and $300 to $350 to powder coat a Harley frame. The cost comes in between $125 to $175 for the swing arm frame. Generally, you can expect to pay $250 to $350 to powder coat a motorcycle frame.
The color you choose will also determine the final price you pay. Exotic colors cost more, so if you want to go crazy with the color, be prepared to dig deeper into your pocket. Don't be surprised to pay over $550 for an exotic color finish.
What are the Powder Coat Finish Option Colors for Rims?
The most popular powder coating colors for rims include black, bronze, black, blue, candy gold, copper, chrome, fluorescent, glitter, gloss black, gold, gunmetal, grey, hyper silver, matt black powder coat wheels, metallic, pink, purple, rainbow, red, rose gold, satin black, silver, translucent, turquoise, wood grain, vein, white and 2-tone.
Choosing the right color can accent your vehicle and contract standout features on your vehicle. Metallic and darker colors are good for hiding any imperfections. But choosing the right color can affect the trade-in value and price for a used car when it's sold.
How to DIY Powder Coating with an Oven?
If you've got a home powder coating kit, you can DIY the project with a homemade powder coat oven. It's usually considered dry paint because the process doesn't involve any liquid.
Thus, you can powder coat your wheel at home using a curing oven or a kitchen oven that you don't plan to use for cooking food anymore. Smaller items can also be cured with a toaster oven like utensils or a dip stock. Learn how to get a free appliance for low-income families from the government or charities.
Watch this DIY powder coating video to learn how to powder coat wheels at home with an oven.
What's the Difference Between Powder Coating vs. Plasti Dip?
Powder coating uses powder made of resin, flow modifiers, leveling agents, and pigments that are melted and ground together into a fine powder. The powder is then applied to workpieces to form a protective finish using an electrostatic gun. Once the item is heated with a ceramic oven, the powder cures to create a strong chemical bond.
Plasti dip, on the other hand, uses a dry air specialty rubber coating that's flexible and stretchy to protect items against destructive elements. It's applied just like spray paint.
What's the Difference Between Electrostatic Painting vs. Powder Coating?
The electrostatic painting uses liquid paint. The paint dries directly on the object, on its own, and can be applied on site. Powder coating uses a powder that must be cured at high temperatures with an oven to form a chemical bond and form a protective finish on the item.
What's the Difference Between Powder Coating vs. Anodizing?
Anodizing is an inorganic finish. It's harder, can't peel off, works better for aluminum, and it's ideal for high-traffic areas. After all, it cannot peel off when subjected to physical abuse or abrasive cleaners because it's part of the metal.
Powder coating, on the other hand, is an organic finish. Unlike inorganic finishes, such as anodizing or plating that come with superior hardness and scratch resistance properties, powder-coated surfaces cannot withstand such a level of abuse. They aren't part of the metal and can peel off.
Related read: Walmart Car Battery Return Policy
What are popular cars that get powder coating?
In our research, we noticed many Harley, Tesla, and BMW owners get custom powder coating. Powder coatings are more common on rims, engine parts, undercarriage, and brake calipers vs. body panels due to the weight of the material and cost.
What are the Most Common Things to Powder Coat?
The most popular things to powder coat include brake calipers, wheels, rims, bike frames, and truck rims. Here are the most common items to powder coat:
Rim and wheels – Increases the durability and prevents damage from flaking and chipping
Brake calipers – Makes your vehicle stand out
Refrigerators – Used to finish refrigerator front and side panels for durability and aesthetics
Bicycle frames – To prevent rust and increase durability
Gates – Prevent rust and discoloration
Lawn furniture – Endure the environment and weather outside
Football helmets – Provides UV and impact resistance while also rust and chip protection
ATVs – Protect the frames from moisture and UV protection
Fire extinguisher – Rust and corrosion resistance
Radiator – Prevent rust from the moisture caused by the temperature fluctuations
Basketball rims – Scratch, rust, and UV resistance in the long run
Bumpers – Protects bumpers from scratches, harsh road conditions, and off-roading
What are the Different Types of Powder Coatings?
Powder coating materials create a durable, tough, and beautiful finish on your stuff. The coating melts and cross-links in the oven, which creates a scratch-resistant finish. Though you can powder coat wood, it's primarily used on metal, including automotive refinishing, appliances, trailers, bicycle parts, motorcycles, industrial parts, medical devices, architectural materials, and more.
Here are the primary types of powder coatings:
Epoxies – It's widely used and offers a very finish surface with one of the best corrosion and chemical resistant surfaces. On the downside, it can chalk and fade in the sun if faced with exterior exposure.
Polyesters – It's a good value for the money and the most commonly used coating. Polyesters offer good impact and chemical resistance while offering great flexibility. A big advantage of polyester powder coatings is the variety of colors, special effects, and gloss levels.
Super Durable Polyesters – It offers superior quality vs. using a standard polyester. They're designed to last an additional 5-10 years longer with their color, glossy, tolerance to humidity, and corrosion resistance.
Epoxy-Polyester Hybrids – The combined epoxy and polyester mixture resist weather degradation. It's more economical, increases chemical resistance and corrosion resistance compared to pure epoxy.
Teflon – It's designed for high-quality production runs to small single parts. With proper baking and preparation, a Teflon finish resists abrasion, corrosion, mechanical damage, and chemical attack.
Powder coating is most common for stainless steel, over chrome, and steel galvanized steel.
Powder Coat Wheels Cost Summary
Powder coating wheels can give them an attractive custom look and protect them from destructive elements. Some consider maintaining your wheels with regular car maintenance like renting a Walmart carpet cleaner for your rugs, buying the best auto detailing carpet extractor to remove salt after a long Midwest winter, replacing used car batteries with the best deep cycle battery, regularly get free air for your tires, and change your cabin air filter and engine air filter,
The cost of powder coating wheels varies depending on the area you live in, the size and depth of your wheels, what needs to be done on the wheel, and the selected color finish. Expect to pay anywhere between $250 and $550.
To find power coating companies in your area, try searching through Local Pages, the Power Coat Industry's Membership Directory, or a Google search of "powder coat companies near me." Once you find a suitable place, use the details on the page to inquire about their powder coating services and costs.
You can also DIY your own powder coating project at home with a curing oven, a kitchen oven that you don't use, or a toaster oven for smaller items. DIY costs can go up to $2,000 for four rims but less if you already have a home powder coating kit.
A dealer buying a car with fewer scratches on the bumper and wheels will pay more money. When getting a free VIN check and visiting KBB.com, you'll be able to select a better vehicle condition that will pay you more money.
Weigh your options and go with whatever method saves you the most money.
See related article answering, Does Walmart make duplicate car keys?