Not everyone has the time to wash their clothes. Plus, not everything can be cleaned at home. For instance, suede, leather, velvet, pleated garments, and suits are better to dry clean. That's why many people want to know about dry cleaning costs.
The fact is, there's no one size fits all price when it comes to dry cleaning costs. Like any other business, dry cleaners have to determine their total expenses before setting the price. They want to run an income-producing asset.
The main factors when determining dry cleaning costs include: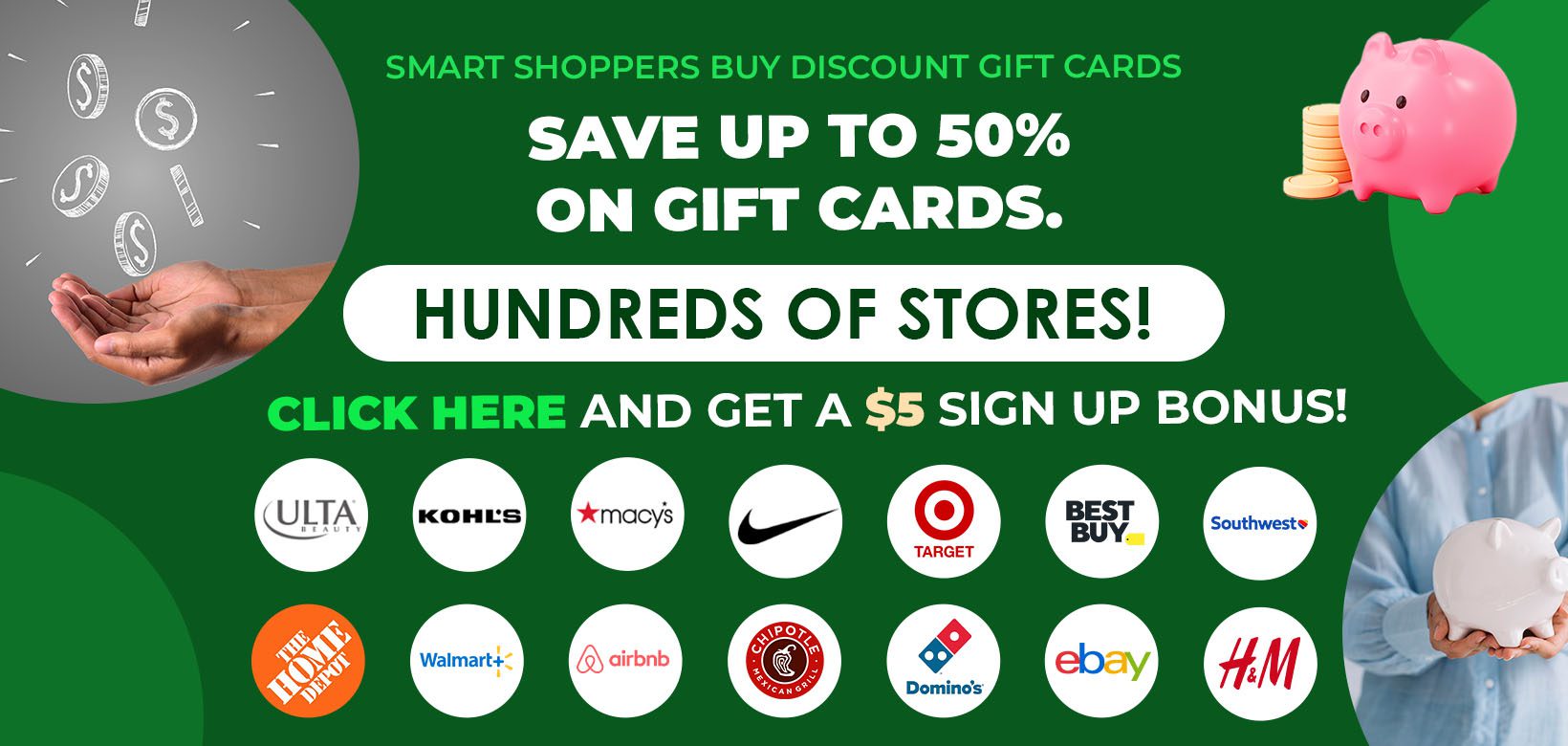 Cost of the dry cleaning space (lease or rent)
Labor costs like salaries or wages
Cost of buying and maintaining dry cleaning machines
Garbage collection costs and taxes
Cost of purchasing special dry-cleaning solvents and detergents
The truth is, the overhead cost of operating a professional dry cleaning business can be pretty high. No wonder high-end dry cleaners charge an arm and leg. After all, dry cleaning is better for clothes vs. laundering, especially delicate items, than conventional washing in a machine.
Nonetheless, there are affordable dry cleaning services that can help you save money. You may not save $10,000 in a year, but to a frugal consumer, every dollar counts. So if you're on a budget trying to drastically cut expenses, finding quality, cheap dry cleaning services nearby is a boon. 
So, how much does dry cleaning cost?
Short answer: The cost depends on the type of garment you want dry cleaned. You'll also pay more if you want additional services like clothing alterations, repair, and special treatment. Common to expensive things to dry clean include:
Simple shirt or pair of pants: Not more than $10
Comforters and draperies: $20 to $40
Wedding dresses and other specialized items: Upwards of $500
At a minimum, the rates depend on the type of garment and your local shop.
Dry Cleaner Prices List
Our table shows the average dry cleaning prices for various types of garments. However, it's worth mentioning that the costs differ from place to place.
| | | | |
| --- | --- | --- | --- |
| Garment Description | Low | Average | High |
| Blouse | $3.00 | $5.50 | $15.00 |
| Coat | $10.00 | $15.00 | $50.00 |
| Comforter | $20.00 | $30.00 | $40.00 |
| Dress | $3.50 | $10.00 | $30.00 |
| Pants | $3.00 | $5.00 | $14.00 |
| Shirt – Cotton Oxford  | $2.00 | $4.00 | $12.00 |
| Shirt – Dress | $1.25 | $2.25 | $5.00 |
| Skirt | $3.00 | $5.50 | $14.00 |
| Suit – Two-Piece  | $6.00 | $11.50 | $35.00 |
| Sweater | $3.50 | $5.50 | $15.00 |
| Tie | $2.50 | $4.50 | $16.00 |
| Wedding Dress | $100.00 | $200.00 | $250.00 |
| Drapes (per foot) | $1.00 | $3.00 | $5.00 |
How Much Does a Dry Cleaner Cost?
We have researched and compiled a list of dry cleaning costs. We've also included tips on how to cut dry cleaning costs and save more money.
Shirt
The cost to clean a shirt will mostly depend on the type of shirt. A dress shirt is cheaper to clean than a cotton oxford because an oxford is washed in a machine while a dress shirt is dry cleaned. It's always going to cost more to launder a shirt vs. dry cleaning, no matter whether it's men's or women's apparel.
Average Cost To Clean Dress Shirt: $2.25
Average Cost To Clean Cotton Oxford Shirt: $4
Price Range: $1.25-$12
Pants
The cost to clean pants varies based on the type of material, such as cotton, leather, linen, etc. If they're slacks that match a suit jacket, then dry clean them together.
Average Cost To Clean Pants: $5
Price Range: $3-$14
Dress
The cost to clean a dress will vary based on the length of the dress, detail, and type of material. For example, a long bridesmaid dress with beading will cost more than a small flower girl dress.
Average Cost To Clean a Dress: $10
Price Range: $3.5-$30 
Blouse
Cleaning a blouse tends to cost more than a men's dress shirt because of the material and its size. The dry cleaner press machines are sized to fit a men's shirt and won't fit a more petite women's blouse in most cases. As a result, a blouse needs to be hand-pressed which requires more labor at a higher cost.
Average Cost To Clean a Blouse: $5.50
Price Range: $3-$15
Skirt
The cost to clean a skirt depends on the type of fabric, length of the skirt, and its detail. For example, a short cotton skirt costs less than a long sparkly silk skirt that requires more attention and time to clean.
Average Cost To Clean a Skirt: $5.50
Price Range: $3-14
Sweater
The cost to clean a sweater primarily depends on the material and sometimes the detail and length. For example, a cashmere sweater will cost a lot more than a cotton sweater.
Also, you can potentially save money by washing the sweater yourself. Read the care label, and in many cases, it's advised to clean it yourself to prevent the oils from being stripped from the yard due to dry cleaning chemicals.
Average Cost To Clean a Sweater: $5.50
Price Range: $3.5-$15
Suit
The cost to clean a suit depends on whether it's a two-piece or three-piece suit and fabric. For example, a three-piece wool suit will cost more than a two-piece polyester suit.
Average Cost To Clean a Suit: $11.50
Price Range: $6-$35
Tie
The cost to clean a tie is based on your local dry cleaners and the type of material. The best option to remove a stain from a tie is at your dry cleaners, especially if it's made of silk. You need to be gentle when cleaning a tie because vigorous agitation can damage the interfacings and stitching.
Average Cost To Clean a Tie: $4.50
Price Range: $2.5-$16
Coat
The cost to clean a coat depends on the type of coat and the material. For example, a long Canada Goose winter coat will cost more than a short polyester jacket.
A blazer or sportcoat also falls in this category. The cost to dry clean a blazer is around $12-$15 and on the low-end price range of coats.
Average Cost To Clean a Coat: $15
Price Range: $10-50
Wedding Dress
Cleaning a wedding dress is expensive and takes several days to even several weeks to clean. The cost to clean a wedding dress depends on how many layers, length, the different types of fabric, and upgrades, such as preservation or alterations.
Cleaning a wedding dress is complicated, and many dry cleaners either outsource the service or will refer you to a different place that handles delicate fabrics.
Average Cost To Clean a Wedding Dress: $200
Price Range: $100-$250
Comforter
The cost to clean a comforter will be based on the size and the material. For example, a cotton twin comforter or duvet cover will cost less than a king-sized down comforter.
Surprisingly, the same process to clean a Canada Goose jacket is used to dry clean a down sleeping bag. Many sleeping bag manufacturers recommend getting it professionally cleaned occasionally to prolong its useful life and fluffiness.
Average Cost To Clean a Comforter: $30
Price Range: $20-$40
Drapes
The cost to clean drapes usually depends on the length. Most dry cleaners charge by the foot or pleat. The standard curtain length includes 63 inches, 84 inches, 95 inches, and up to 120 inches. On average, it can cost $189-$360 to clean your curtains.
Average Cost To Clean Drapes: $3/foot
Price Range: $1-$5/foot
How To Reduce Your Dry Cleaning Costs?
Cost-cutting practices have been gaining traction over the years. It's no longer reserved for low and middle-income groups. Even renowned companies are continuously looking for ways to reduce their overhead costs to maximize profits. Why not you?
Luckily, there are several ways to reduce your dry cleaning bills, including:
Buy Clothes You Can Wash at Home
The first step in saving money is buying washable clothes. Make sure to read the label and, as much as possible, buy clothes you can wash at home to cut dry cleaning services. For example, most apps like Wish, sells cheap clothes that only need a washing machine at home to clean your clothes vs. stuff sold on Poshmark that are more expensive.
Some garments like suits include several pieces. When washing stuff at home, it's best to clean all the pieces, so you don't have some looking vibrant and others looking faded and old.
Some materials like suede can be challenging to clean. You'll want to avoid fabrics like suede because it's more expensive to clean due to special care. Similarly, items categorized as unserviceable demand special treatment, which translates to higher dry cleaning prices.
An example is a garment whose body and hem have to be cleaned separately, like a costume. Naturally, that specialized treatment will cost you more. So try to avoid expensive fabrics and trendy clothes at boutiques and nearby consignment shops. 
Don't Cram Clothes in Your Closet
It pays to store your clothes properly. They'll appreciate the feeling of freshness and will stay in good shape. Thus, avoid cramming clothes in your closet and neatly fold them before storing them.
Similarly, fold sweaters instead of hanging like shirts, or else they'll stretch.
Carefully Hang Clothes
Ensure you hang your clothes correctly with the right hangers. For example, you'll want to hang your jackets on wooden or plastic "wishbone" hangers instead of wire hangers because they're too narrow. Also, remove items from your coat pockets to avoid unnecessary weight that can stretch your jacket.
Dust Where Possible
Since dust can settle on hung clothes, frequently brushing them with a light-colored sponge or soft brush keeps dust and dirt away.
Never Iron Dirty Clothes
Only press cleaned clothes. Ironing dirty and stained clothes only sets and embeds stains into the fabric. Stubborn stains require specialized and often costly dry cleaning services.
Use Mothballs Carefully
Using mothballs is a great way to store out-of-season clothes. However, put them inside paper or cloth bags, but not directly on your clothes.
Allow Deodorant or Perfume to Dry Before Dressing
Most people love fragrance and the sense of freshness delivered by deodorants or perfume. However, just like sweat after a workout can be harmful to your clothes, so are sweet-smelling substances.
To keep your clothes looking new, always allow the deodorant or perfume to dry before dressing. Further, invest in an excellent underarm shield to protect your silk garments which are easily stained by perspiration.
Reduce UV Exposure
Extreme exposure to UV is harmful. It's known to cause fading in clothes. So, limit the length of time you leave your clothes to dry out in the sun.
Keep Your Home Clean
Daily habits to keep a house clean help reduce your trips to the dry cleaners. Consequently, it cuts your bills. So keep your home clean to eliminate rodents, and damaging insects often attracted to dirty places and garments.
Use a Dry Cleaner with On-Site Plant
Expect to pay less if the dry cleaner has a plant on site. That's because they don't have to pay transport costs for clothes to and from the laundry facility.
Consider At-Home Dry Cleaning Kits
Buying a home dry cleaning kit is a good investment to reduce your ongoing bills. It's an excellent spot cleaning option that uses a special sheet that goes inside the dryer alongside the garments you intend to freshen up.
On average, you'll spend around $2 per garment, which is way lower than most professional dry cleaning service rates. However, if dealing with stubborn stains, a trip to the dry cleaner is recommended.
Purchase a Cloth Brush
Lastly, reduce your dry cleaning costs by purchasing a cloth brush. A good brush will cost you as little as $10 to $15. Use it to frequently brush soot, pollen, dirt, and dust particles from outerwear like suits instead of having them dry-cleaned.
Steam vs. Iron Clothes
Buying a garment steamer vs. using an iron is less harsh on the fabrics.
Watch this video on how to use a clothes steamer.
Hilife Steamer for Clothes Steamer, Handheld Garment Steamer Clothing Iron 240ml Big Capacity Upgraded Version
[Easy to Use] This 700W steamer generates gentle, long-lasting steam and has a 9- foot power cord, so you'll never have to worry about operating it remotely and you can iron clothes from a distance.
[Portable]This garment steamer is portable and lightweight, making it an ideal travel companion. This travel steamer is compact enough to fit in any suitcase or carry-on luggage.
[Large Tank]It has a water-holding capacity of 240 ml and can provide up to 15 minutes of continuous steaming to eliminate wrinkles flawlessly.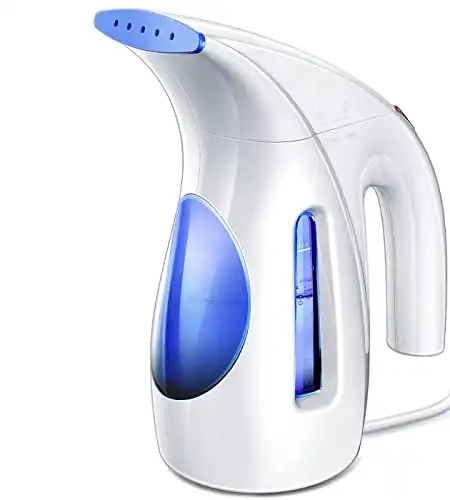 We earn a commission if you click this link and make a purchase at no additional cost to you.

What are DIY Dry Cleaning Kits?
DIY cleaning kits are special garment cleaning agents that remove stains, spots and freshen your garments. The kits also come with sheets that can be tossed into the dryer alongside the items you're cleaning.
However, the DIY kits can't be as effective as a professional dry cleaner. Therefore, you'll want to visit a laundry service if you're dealing with stubborn stains.
Sadly, your dryer won't do that. That said, consider using a home dry cleaning kit on your sweaters to leave them smelling fresh.
What are Green Dry Cleaners?
Green dry cleaners often use safe environment-friendly procedures and detergents. The different types of green laundry services, including:
Wet Cleaning
Green dry cleaners use wet cleaning, a highly effective technique, to deliver outstanding services. It's been around for many years and is the most popular replacement for perc-based machines. Wet cleaning is a non-toxic water-based dry cleaning procedure that requires a high-tech laundry machine. Further, the process includes stretching devices that help to retain the size and shape of garments.
The Co2 Method
Since liquid carbon dioxide causes negligible environmental degradation, green dry-cleaners also use recycled Co2 to clean different items. They usually mix it with the appropriate detergents to deliver optimum results.
Unfortunately, buying C02 high-tech machines is a costly investment. As a result, only a handful of laundry services use this method.
If you're looking for dry cleaners that use alternative laundry methods, you can check with NoDryClean.com or GreenEarthCleaning.com.  
How to Handle Dry Cleaner Problems?
It's not uncommon for laundry services to use procedures that don't follow care label instructions. Other dry cleaner problems include failing to care for a garment, like ripping a shirt during pressing. The business is expected to bear such losses since it's their fault.
You'll want to contact the shop whenever you have any problems. A reliable business will accept responsibility and happily accept returns to redo it free of charge.
However, the shop won't give you the initial purchase price of your garment. Instead, they'll compensate you based on the unused portion of the garment's life expectancy.
The average life expectancy of a garment is around two years. However, it depends on the type of garment and fabric. For example, a down coat has a life expectancy of 10 years, while a blend or cotton coat is only three years.
How To Treat a Stain Without Dry Cleaning?
You can treat a stain without a dry cleaner if you act quickly and use a suitable detergent. Here's how to do it:
Check the Label
Some garments must be dry cleaned. Before attempting to treat a stain, read the label for directions.
Be Quick
The longer the stain stays on the garment, the more stubborn it becomes. So, make sure to handle stains as soon as possible. For liquid stains, avoid rubbing. Instead, use a white cloth, tissue, or paper towel to blot the edges towards its center, so it doesn't spread.
If handling a pasty mess like peanut butter or gum, a spatula or knife will do. Gently scrape off the substance while being as gentle as you can to avoid damaging the fiber.
Test Stuff
While you can effectively treat stains without dry cleaning, the type of detergent you use really matters. Again, there are numerous stain-removal products available in-store and online.
After buying the stain-remover spray, test it on a small and out-of-the-way part of the garment. If it works fine, then you can confidently apply it to the stain.
Ordinary Stains
Common stains include all non-grease messes like those caused by soft drinks, candy, ketchup, chocolate, coffee, wine, and ink. Many of these common spots are easy to remove using water.
If the stained item is washable, start by soaking it in water for about 30 minutes, then work on the stain. If the affected item is non-washable, sponge the spot with cool water.
If the two options fail, use fabric stain remover before washing with cold water.
Dry Cleaning Cost Summary
The cost of dry cleaning depends on the type of garment you want to be cleaned and the place you visit. Overhead expenses also determine the cost of laundry services.
For instance, dry cleaning shops have to pay rent and leases for their premises unless they're lucky enough to find a state with free land. They have to purchase and maintain high-tech machines, pay salaries and wages, and pay various local government fees. You can expect to pay anywhere between $2.5-$50 to have your garments cleaned.
The easiest way to cut costs is to home clean your garments. Also, make sure to store your clothes and handle stains as soon as possible.
When selecting a service, choose one with a plant on-site. Those won't charge you to have your clothes delivered to and from the shop. Conveniently, some places have 24-hour drop-off boxes for Sunday or late-night drops.
Lastly, frequently dust your clothes to keep dust, dirt, and pollen away. Remember, some items like velvet, leather, and suede shoes might require dry cleaning only—reserve those for the experts.