Know What You Can Afford First
Before going to the dealership and setting your sites on your dream car, you need to have a budget, know your credit score, and do some research.  This guide outlines the steps to help buy a car from a dealer.  Use our 70 step cheat sheet for when you need help buying a car. 
1. Know your credit score.
Get a free credit report from a site like CreditKarma.  Having your credit score is needed to finance a car ahead of your visit.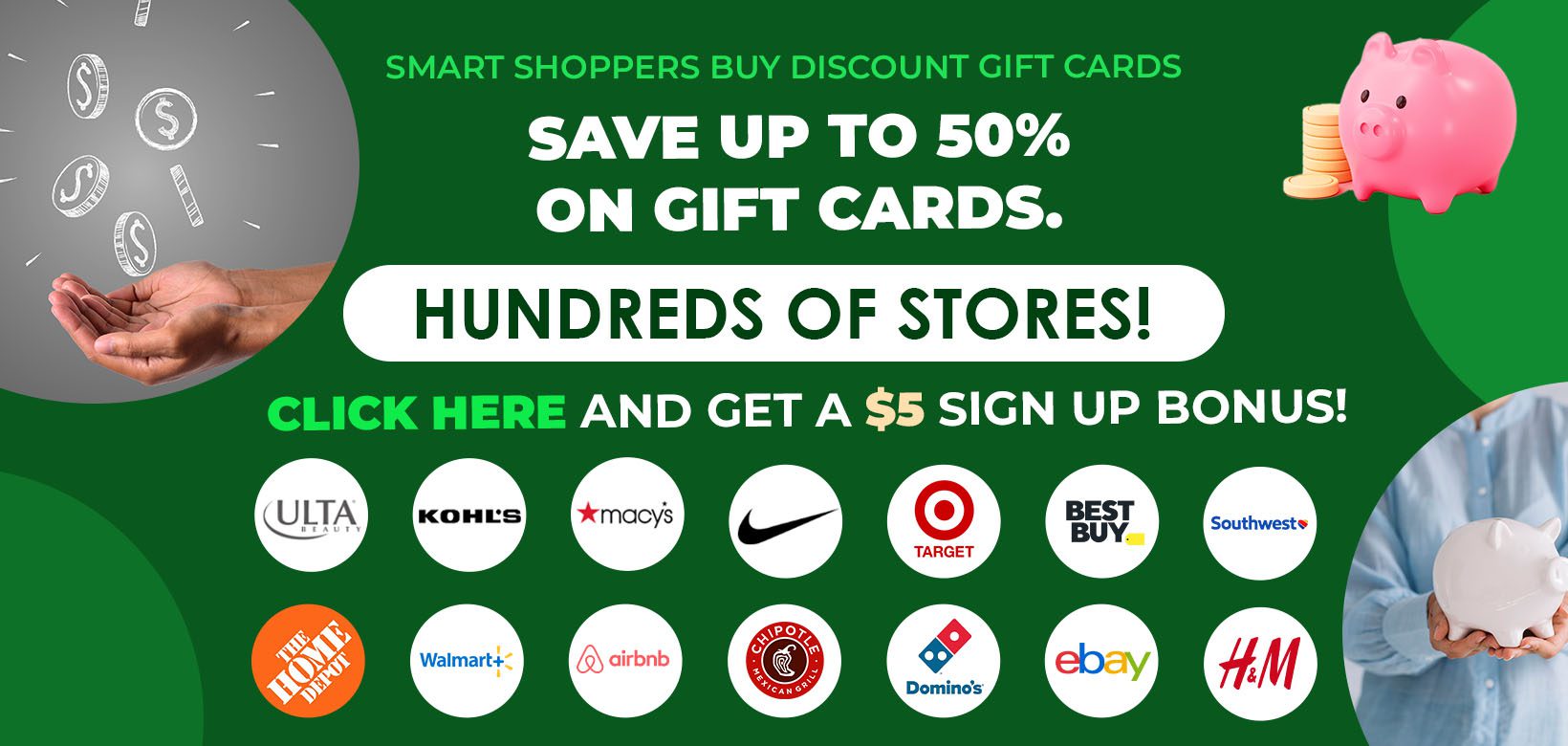 2. Review your credit score. 
If you have bad credit, then wait and improve your score ahead of buying yourself a new vehicle.  Your credit score is a significant factor in the auto loan rates you will receive from auto dealerships, banks, credit unions, and other lenders.  Visit a member of the National Foundation for Credit Counseling if you need credit and debt advice.
Ways to increase your score quickly is by paying your bills twice a month to reduce compound interest and also increasing your credit limit,
which reduces your credit utilization percentage.
3. Go to a Credit Union to pre-qualify for an auto loan. 
Unlike a traditional bank, a credit unions car buying services will offer much better rates, especially on used or pre-owned vehicles.  Credit union loan requirements are generally more flexible and have lower credit score thresholds when offering auto loan rates.  Visit the National Credit Union Administration website for a local credit union nearby.
You have a better chance of buying a car with a 500 credit score or 600 at a credit union vs. a traditional bank.  Get a pre-approved car loan in writing.
4. Check the Friday or Sunday auto section of your local newspaper for promotions.
The promotions rotate from vehicle-to-vehicle.  If you're choosing between a couple vehicles, you may want to consider the car with low to 0% financing. 
5. Get a CarMax vehicle appraisal. 
The appraisal is good for seven days and gives you more leverage when negotiating a trade-in when buying a new car.  You can either schedule an appointment to visit your local CarMax for an appraisal or get an offer from home.  Depending on your location, you can get an estimate online from CarMax.
6. Get an insurance quote. 
Many factors go into auto insurance premiums.  Sports cars cost more than conventional vehicles.  Expensive new car insurance is more costly than older, cheaper used cars.  Insuring a 1997 Honda Accord or a 1998 Honda Civic will cost a bit more since they were some of the top stolen vehicles in 2016, according to the National Insurance Crime Bureau.  To transfer insurance to a new car or adding a new car is easy, but can be costly.  A high insurance quote may make you shop for a different car.  Many people forget to account for insurance premiums in their monthly auto budget.
7. Don't buy a hot car. 
A sports car, new hot model, or popular car leaves you less room for negotiation.  People were paying over sticker price when Prius and Tesla first came out.
8. Visit the dealership when they're closed. 
Thinking of buying a new used car from dealer on Sunday?  It's not going to happen.  That's a good thing for you.  
It's hard to get a feel for a from pictures on the Internet.  Sometimes it's nice to visit the dealership when they are closed to see the cars and read the stickers at your own pace.  No high pressured sales.  Sundays are a good day to visit since car dealerships are closed.
9. Using a rental car for the driving test.
It's difficult to tell if you like a new car after a 10-15 minute test drive with the salesperson sitting in the passenger seat talking the whole time.  Rental car businesses offer some terrific discounted weekend rates.  Road test the car rental you are interested in owning for a couple days to see if you really enjoy it. 
You may realize you don't like the horsepower, it has an annoying blind spot, there isn't enough leg room for your teenage kids, the technology is complicated, the cupholder is strange, the trunk is too small, it's too low to the ground, it's a noisy car on the road, or your spouse doesn't like it. 
Call the Dealership First
What do you want in a used car buying experience from a dealer?  
Do some legwork ahead of visiting a particular dealership.  Doing these few steps will likely improve your experience, save you time, and money.  Know the top questions to ask when buying a new or used car. 
10. Confirm your car is still available. 
The Internet salesperson may not have updated the website.  Some dealerships like to leave old listings posted to generate more leads.  They especially want to leave up the listing of hot cars.  
11. Car test drive offers. 
Ask if there are any promotions for test driving the car.  Sometimes you will get paid to test drive cars from the manufacturers the month of the local auto show or during slow months.  The bonus could include free money on a debit card or cash toward the down payment of a new vehicle.
12. Don't transfer a car between dealerships. 
I don't recommend buying a car from a dealer far away.  Dealerships can get a car from another dealership a few hours away, but it will cost you a transportation fee.  It costs money to either send the salesperson to pick up your vehicle or a flatbed truck.  If it's not clearly listed as a fee, the cost of the car exchange will be built into the value of the purchase. 
If it's your only choice to get the exact car you want, then make sure you do your own pre-delivery inspection checklist for a used or new car.  Do not sign the final paperwork until you do a pre-purchase car inspection.
13. Know your needs from wants. 
The dealership may try selling you a higher-end vehicle with unnecessary accessories you don't need.  They are also likely to try selling you tire repair and an extended warranty.  Do your research first!  In my experience, these prices are all negotiable. 
14. Consider a slightly used car.
According to Carfax, new vehicle values can drop by more than 20% within the first 12 months.  You will then lose an additional 10% per year for each of the following four years.  Essentially, your new car can be worth only 40% of its original purchase price five years later.  Buying a new car tends to only make sense for people who own them for 10 years or longer.
15. Shop when the new model years arrive on the lot. 
Dealerships and manufacturers will offer incentives to sell "last year's model" to make room on the lot for the new model year vehicles.  This tends to happen in late summer and into fall.  As a warning, you may be too late if you wait too late into the winter months. 
16. Select a reputable dealership within your surrounding area. 
You likely have several dealerships to choose from within a 1-2 hour drive.  Check online for reviews and talk with friends and family.  I drove an hour over the state border and saved almost $7,000 by getting away from the city.  
17. Prescreen your salesperson.
When you initially walk into a dealership, the next person on rotation approaches you, and you're stuck.  Sometimes you have a good salesperson, or you may get a lousy salesperson.  If you call ahead and ask questions, you can prescreen a salesperson.  If you like him, then ask for him when you walk-in. 
Come to the Dealership Prepared
What research documents should I take when buying from a used car dealer? 
If you're ready to strike a deal, then you need to prepare for battle before heading into the field.  Be prepared to spend many hours at the dealership and be mentally prepared.  
18. Research your vehicle. 
Visit Edmunds.com and Consumer Reports to know you're buying a reliable car.  Visit your local library to find the most recent issue of Consumer Reports car edition.  U.S. News regularly updates its new and used car rankings.  Also, check out their vehicle comparison tool for pros and cons.
19. Know the invoice price. 
The MSRP price is insignificant relative to the amount the dealership paid.  The accessories are overstated relative to cost.  You want to know the "invoice price" so you know what the dealership paid from the manufacturer. 
20. Know the Kelly Blue Book value of your trade-in. 
For used cars, know the Kelly Blue Book (KBB.com) of your purchasing vehicle and price of the car you're selling ahead arriving at the dealership.  The dealership will always target the "fair" valuation vs. the "good" or "excellent" estimate provided by KBB.
21. Clean your trade-in. 
Stop at a carwash and spend $15-20 to clean the inside and outside of your car.  You want the dealership to know you've cared for your vehicle and to appraise it appropriately.  They will pay you way more than a $20 carwash for your trade-in.
22. Search for monthly automaker promotions. 
Check out your local paper for financing offers, and search manufacture and local dealership websites auto incentives and rebates.
23. Proof of automotive insurance coverage. 
Bring your insurance card or download the app from your auto insurance company for proof of insurance. 
24. Bring check or credit card for the down payment. 
In most cases, you can buy a car with no money down.  But, the more you put down, the lower your monthly payment.  Make sure you have enough money in your checking account or high enough limit if you pay the car down payment with a credit card.
25. Trade-In docs and keys. 
Though it won't hold up the sale, it's ideal b your car title, loan documents if you still owe on your vehicle, and extra keys. 
26. Don't go on an empty stomach. 
It always takes at least 2 hours longer than expected to negotiate a new or used car purchase. 
Visiting the Auto Dealership
Be prepared for a salesperson to approach you the moment you step onto the lot.  You will get more than enough help buying a car from the dealer the moment you arrive. 
27. Ask for your salesperson. 
If you called ahead and liked the salesperson on the phone, then ask for him or her. 
28. State the exact vehicle and options you rare interest in buying
This lets the salesperson know you want to drive the purchase, decisive, and not a dummie. 
29. Do not initially provide your social security number
Some dealerships will have you fill out a new buyer form or enter a sweepstake to win a new car.  On the form, many will ask for your social security number so they can run a credit check on you. 
30. Don't talk about financing or payment plans. 
What's the best strategy when buying a car from a dealer with cash?  Even if you are paying in cash, tell them you want to finance the purchase.  The dealership makes more money if you finance your purchase through in the them.  Also, do not tell them what you can afford for a monthly payment because they will immediately go to the upper range and just beyond. 
31. State you're buying a second car
You want them to focus on the new car you're buying and not your trade-in.  You want to negotiate from a dealer without a car trade-in as part of the initial pricing scheme.  Tell them you are buying a second car for the family, so they stop talking about your trade-in.  Though your 15-year-old cannot test drive with a learners permit, you can say it's for him or her.  Most dealerships require you to be 18 or older to test drive.
Go for a Test Drive
You definitely need to put a used or pre-owned vehicle through a road test.  With a new car, you want to see if you even enjoy the car, the drive, and its features. 
32. Test drive alone 
Half the time, I can convince the salesperson to let me drive the vehicle alone.  Sometimes I will tell the salesperson I am not buying today and just test driving, which makes them not waste their time following me.  It's ideal so you can concentrate on the ride, any noises, and handling of the vehicle.  Make sure you are comfortable with the blind spots. 
33. Test drive checklist 
You should accelerate, brake hard, take tight corners, and drive on different pavements.  Check the tire tread depth using the penny test.
34. Check useable space
Place the driver's seat in your position then sit in the backseat to see if there is enough legroom for passengers.  Does your head brush the top of the car when driving?  Is there room for a stroller in the trunk?  Can a big and tall cooler fit in the trunk?
35. Hire a mechanic if buying a used car. 
You may want to insist on taking the car to a mechanic depending on the age of the vehicle, your knowledge about cars, and the reliability of the vehicle.  You never know what a car salesman or dealership won't tell you about the car's history. 
A local certified mechanic will usually cost $100-$200, which is cheaper than buying a lemon.  After the inspection, the mechanic will give you an estimate for the repairs and needed future maintenance.
36. Get a free full Carfax report without paying 
The dealership should easily provide you the automobiles history report.  The full Carfax report should tell you prior owners, accident history about structural and collision, mileage, odometer readings, potentially service maintenance, passed emissions status, fire damage, open recalls, stolen vehicle record, and more. 
37. Don't show excitement. 
You can show enjoyment, but you also want to show that you're impartial.  Make sure your spouse and family stay calm and don't tell the salesman how much they love the car.  You should go into the dealership knowing you can always go to another local dealership if you cannot make a deal. 
Negotiating the Best Deal
The most painful part of the experience for most is negotiating the purchase price. 
38. Be polite to the salesman. 
You have a better chance of them working with you if you are courteous and respectful.  Dealerships all want to make a sale but do not need to make a sale if you are a jerk to them.
39. Ready to buy today. 
Let them know you could buy today if you come to an agreeable price.  This encourages them to make a deal knowing they have a live buyer.
40. Have the dealership make the first offer. 
The number one rule when negotiating anything is have the other person make the first offer.  Have them name the first price  first.  Long pauses and hesitation from you are good during the negotiation. 
41. Know the Kelly Blue Book or invoice price of your vehicle. 
This lets the dealership know you are armed with pricing data and won't overpay.  They are less likely to make a very high initial offer. 
42. Offer 5%-10% below the Kelly Blue Book price. 
To keep the negotiations going, make an offer below market price.  It's reasonable to offer 5-10% off the sticker price for a new car and up to 20% off sticker price on a used car. 
43. Find comparable cars within 200 miles. 
Use the Cars.com app and find similar cars.  Then sort by price from lowest to highest.  Consider starting your bid at or below the g lowest comparable vehicle for sale within 200 miles.
44. Make incremental increases. 
Make $100-$250 increases at a time.  Smaller incremental improvements along the way.
45. Financing specials for new vs used vehicles. 
In some cases, it makes sense to buy a new vehicle vs. a used vehicle.  Manufacturers will offer special auto financing to move new models that aren't moving.  If you are financing a vehicle, then it may be advantageous to have them quote you a monthly payment for both a similarly new and used vehicle.
46. Help them help you. 
You want to buy a vehicle, and they want to sell you one.  There may be unadvertised rebates the dealership can apply to your purchase.  Ask about recent college graduation discounts or first-time buyer offers.  Auto manufacturers commonly offer discounts to military personnel. 
Car Sales Strategies – Pro Tips
The negotiation with the salespeople starts to get long and frustrating in many cases.  It comes down to who gets worn out first.  You need to prepare some car sales strategies to speed up the process and get a better deal.  Dealer franchises are trained on car sales techniques to make the most money from every sale. 
47. You have limited time 
Tell the salesperson you have limited time and an upcoming appointment.  Like picking up your kids.  They better negotiate fast before leaving for your appointment. 
48. Ask to speak to the sales manager directly 
It gets annoying after a while having your direct salesperson leaving the room after every counter-offer to relay to his sales manager.  Cut to the chase and ask to speak with the sales manager directly.  It should shorten the whole process and reduce frustration.
49. Show them the competition 
Download the Cars.com app and show them comparable vehicles for sale nearby.  Show the salesperson similar cars for sale within driving distance.  If they don't want to break price, threaten to make a purchase at their competitor.  Car dealerships near me who sell the same inventory are a legitimate threat.  They do not want to lose a sale to a nearby competitor.
50. Use the odometer as leverage 
Insist on a steeper discount if one used vehicle has more mileage vs. another.  A car with more mileage will require more maintenance and have more wear and tear on its tires and brakes. 
51. Negotiate repairs and services into the deal
Having the dealer include detailing and minor repairs costs the dealership very little.  Services are a high margin line item to dealerships.  It's better and saves you money having dealership make repairs or include some oil changes with your purchase. 
52. Car sitting too long on a lot
Ask early on how long the car has been sitting on the sales lot and how often the dealership does markdowns.  A couple years ago I happened to stumble on a car that sat on the lot for 60 days and lowered it by $5,000 a couple days before I arrived to move it.  Cars sitting a long time in the dealership parking lot is expensive.  It is money they can use to buy another new car or trade-in.
53. Benefits of customer retention. 
Many dealerships conveniently forget to ask if you've purchased their brand in the past.  Manufacturers offer an additional cash rebate toward the purchase of a new vehicle as automotive customer retention strategies.  Ask if the manufacturer has a loyalty rebate. 
54. Act impartial. 
Indicate that you would like a new vehicle, but do not NEED a new vehicle today.  Instead, you can buy tomorrow or next week from another dealership.
55. Start packing up.
Tell them you are exhausted from the negotiations and it doesn't seem like a deal will be struck.  Slowly start packing up your items and begin shaking hands to say goodbye.  The salesperson and dealership will not want a real car buyer to leave because you may not ever come back and go to a competitor.
56. Negotiate the new vehicle and your trade-in separately. 
After you negotiate your new car purchase, then haggle over what they'll pay for your trade-in.  Come armed with your CarMax purchase price quote and the Kelly Blue Book quotes.  In the end, it tends to be better for you to sell your old car to the dealership.  If the dealership buys your trade-in, it will reduce your sales tax bill when they net out the prices.  It's cleaner for you vs. driving back to CarMax.  If you decide on CarMax, you'll need to find a friend to drive one of the two cars.  Both options are more straightforward than selling it independently to a private seller.
57. Best time to buy a car. 
All businesses and salespeople have monthly, quarterly, and yearly goals and targets.  Auto franchises get more incentives and better treatment from the manufacturers when they sell more cars. 
Shop for a car in the evening, especially on weekends and holidays.  Most managers want to leave early and have plans so they will deal quickly.  Also, go shopping when the weather is terrible because no one else is shopping and the dealership feels like you are their only chance for a sale. 
58. Don't feel bad for them 
Sometimes buyers feel like they are taking advantage of the dealership and the salesperson from hard negotiations.  Salespeople will tell you they are "losing money" or "breaking even" on the sale.  First, a dealership is not going to make a money-losing sale.  Second, they know they'll make money somewhere. 
The dealership can make money from the financing, the warranty, when they initially bought the vehicle, manufacturer kickbacks and incentives, services and repairs going forward, and other places of profit margin.  The car dealership business plan is to lose money. 
Before Closing the Deal
It's essential to question and be clear about the terms before heading to the finance office and signing the paperwork.
59. Ask for a net price
Tell them to only speak in terms of a total price, which includes document fees, sales tax, luxury tax, license plates, delivery, etc.  There is a good chance you'll see some added hidden fees in the finance office if you don't negotiate a net price ahead of time. 
60. Include a full tank of gas. 
Most dealerships include a full tank of gas before you drive off the lot.  It's worth asking for gas and a clean car. 
61. Best aftermarket floor mats included. 
I never close a deal until they include the best aftermarket floor mats.  Living in the Midwest, winter mats are necessary to protect the carpets.  Personally, I always ask to include the best all season Weathertech floor mats from an authorized dealer.  They are easy to clean and preserve the wear and tear of my car when I resell it in the future.
Final Meeting in Finance Office
The finance office is the last step for the dealership to make extra money and upsell.  The finance manager makes a living by selling warranties, financing your car, and selling you incidental insurance for your vehicle.  They will try to even put a little fear in you. 
62. Confirm the final sales price
Double check the final sale price is the exact same price you negotiated with the salesperson with no additional fees.  Have the finance manager walk you through the contract and all the numbers. 
63. Extended warranties don't need to be purchased on site. 
In many cases, the cars are either new or pre-owned certified and come with warranties.  You can usually buy an extended warranty at any time.  There are manufacturers that have limitations when offering an extended warranty.  Some will not sell an extended warranty if you have more than 60,000 miles or if your current warranty is expired. 
If you really want one, then start calling auto dealership finance offices about 3 months before the existing warranty expires or under 60,000 miles on your odometer.  Ask for limitations and details ahead of time-based on your vehicle.  
64. Only buy manufacturer extended warranties. 
When buying a car from a dealer, what kind of warranty should you look for?  Do not buy a third-party warranty because they are not extensive enough.  Ask top questions like how you will be reimbursed for repairs?  What repairs does the contract cover?  What's your deductible?  Who and where does your car get serviced for repairs?  Who's the backer of the warranty(only get a contract backed by the auto manufacturer)?
65. Only consider a service warranty if you keep the vehicle for a long time
If you trade-in and out of cars, then an extended service warranty does not make sense.  If you're like me and keep it over 100,000 miles, then an extended service warranty covers my oil changes, windshield wipers, brakes, and more.  The manufacturer hopes you sell the vehicle early and they don't have to pay for the remaining maintenance you pre-paid. 
66. Extended warranties are negotiable. 
Tell the finance manager to cut to the chase and offer you the best price for an extended warranty.  Then try bidding below that number.  You can always shop around to other finance office dealerships across the united states for a better deal.  A friend of mine once recommended I call a finance guy at a dealership in New Jersey who sells extended and service warranties at a discount. 
67. Tire and wheel insurance isn't worth it
Avoid tire and rim insurance.  In most cases, it's so expensive that it's better to self-insurance yourself.  It tends to run several hundred dollars to over $1,000 depending on the type of vehicle and price markup.  If you happen to get a flat or hit a pothole, you'll have that money instead of paying for the pothole insurance.  If you purchase your tires from Discount Tire, if it's repairable, they will fix your tire for free. 
68. Loan rates are negotiable
Show them your pre-approved rate from your credit union and see if they will either match or beat the rate.  Car dealerships that finance will try to make extra money by doing it themselves.  It's also more convenient for you to finance through the dealership if they match the auto loan rate. 
69. Place down payment on credit card vs. cash
Assuming you have the money for the down payment, ask how much the dealership will let you put on your credit card.  You can earn cash rebates or airline miles.  Most dealerships allow between $2,000-$3,000 on a credit card. 
70. Checklist of future repairs and services in writing
Get it in writing, if the salesperson promises to remove a scratch, detail your car, offer you free oil changes, install a sunroof, or any services. 
71. Sign the documents
After signing, prepare to drive away with two sets of keys, clean car, and a full tank of gas.
72. Items left in your old car
It's so easy to forget things in your trade-in car.  Common items left in the car your selling includes: electronic tollway pass on your window, resident or work parking pass on your rearview mirror or window, items in glovebox or armrest, items between or under the driver and passenger seats, hidden items stored in your trunk with the spare tire, hidden magnet key, mounted radar detector, kids items behind driver's seat, charging adapters, and more.  Search through the car thoroughly and ask someone at the dealership to offer another set of eyes for familiar places to look.  Many dealerships have someone post-sale to offered needed help when buying a new car.
73. Adding a new car to insurance
You have between 7 to 30 days to add a new car to your current insurance coverage.  You will need to provide your insurance agent your current policy number, make, model, and year of your new vehicle, VIN, odometer reading, and driver's license information of any additional drivers you want to add to the policy.
After you Purchase your Car
Make sure you get everything on your checklist completely following the sale. 
You will likely receive a survey about your experience from the auto corporation within 2-3 weeks after the sale. 
The dealerships will do anything to make sure you are delighted with the experience, and you give them straight 10's across the board.  The customer service experience survey is your best leverage to make sure they follow through with any post-sale promises.  The automotive manufacturer wants to know the help of buying a car from a dealer was a great experience and build retention.  An excellent experience translates into repeat customers and good word of mouth strategy for them.  It's all about reputation. 
Please let us know if there are tips we missing in our guide. 
What's the Worst Experience You've had Buying a Car from a Dealer?
It is difficult to find anyone who hasn't had a bad experience buying a car from a dealer. According to CNBC, the average person will own 9.4 cars in their lifetime. It's unlikely that nearly all ten experiences went smooth.
Please let us know your experience and any additional tips we missed.